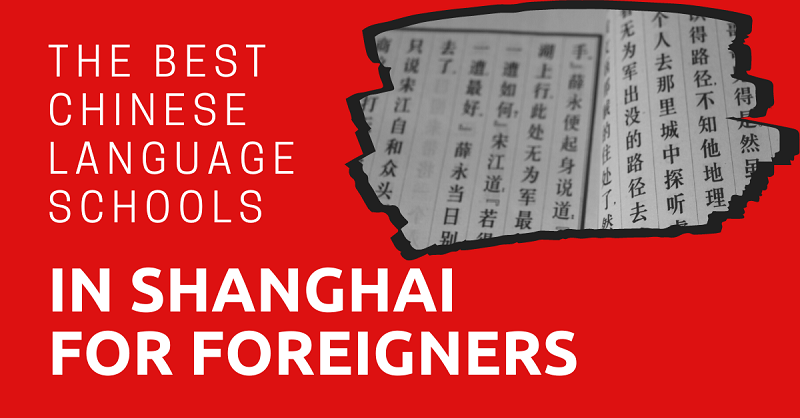 Learning Chinese is so important for anyone living in Shanghai, China, especially if you are going to be working in business. It is also just great for your brain, for your comfort in navigating the city, and for making friends and blending in.
Although Shanghai is an international place to live, it may be challenging to find an English speaker sometimes. As you prepare to move to China, it is recommended to learn at least basic Chinese. You can do it online before you even get there but once you are in the country, it can be more fun to learn the language in school.
Language schools have an excellent reputation in Shanghai. In general, all teachers will have a university degree and experience in teaching Mandarin to foreigners from different countries.
They use specific methods which help to get comfortable with this new language. Teachers usually use English language for instruction at the beginner level, and once you move further, they will switch to Chinese immersion methods, allowing you to practice listening and speaking.
This article will take approximately 13 minutes to read. Don't have the time right now? No worries. You can email the ad-free version of the article to yourself and read it later!
Things to Consider
The Chinese language might look impossible to learn, but nothing is impossible! Millions of people speak it and it is a globally important language.
Key Questions
Before digging in and choosing a school, you need to ask yourself some key questions:
How much time do you want to spend learning Chinese?
What is the level you want to achieve?
What is your purpose for learning? 
When can you study? Only weekends? Weekdays? Evenings? 
What location is most convenient? 
How much money do you want to spend? 
Trial Classes
Most of the language schools in Shanghai offer free trial classes. You can try several classes at different schools so it will be easier to decide which school you prefer.
Universities do not offer trial classes, but some of them can return partial money after one week in case you change your mind. Check this with them before signing up.
Materials
Schools will provide study materials. Some schools include the cost of the materials in the tuition fee, and some do not. Check with them before signing up. Generally, you will have a theory book and a practice book. The teacher will additionally provide you with homework materials. Schools might have online teaching platforms.
Class Sizes
At language schools, you can enroll in group or private classes. Group classes tend to be between 4 and 8 people. At university courses, you will have a much bigger group. It can count up to 25 people.
University or Language School?
In Shanghai, you can learn Chinese at private language schools or at universities.
Chinese universities offer only group courses for one or two semesters. If you are committed to learning for the long term, you will achieve good results at a Chinese university with their rigorous curriculum.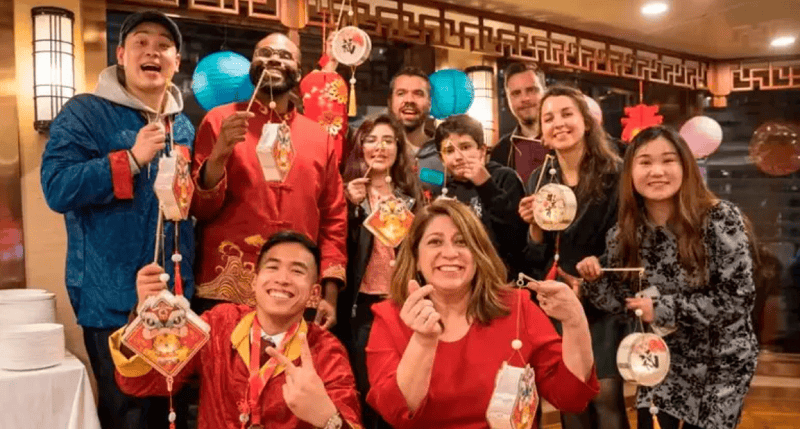 Language schools, on the other hand, will offer shorter courses, though they will often want to upsell you on a package for at least a year. Private language schools are more suited to the casual learner who may be strapped for time.
Both universities and licensed language schools in Shanghai can assist you in obtaining an X student visa. Universities and schools often offer intensive, full-time summer language programs. These can be a great option for those on extended vacation in China or those with a long summer break who want to stay busy.
For registration, they may ask you to provide:
passport
valid visa
photo (university requirement)
Language Schools in Shanghai
If you need total flexibility and aren't ready for a physical classroom yet, an online platform like ChineseClass101 is a great way to learn at home and yourself a head start.
In person classes are best for some but if you are busy and need basic Chinese, language schools may be a good option in Shanghai. They can adapt to your schedule and have a more individual approach. Here are some expats' favorite schools in Shanghai:
Silk Mandarin
Silk Mandarin is located 5 minutes from Jingan Temple, in the heart of Shanghai. They offer Group and Private classes, both offline and online. The part-time group course is 1/2/3 time(s) a week, working days or weekends.
The Intensive Group Course is from Monday to Friday, 9:00-12:30. Both the part-time and intensive course classes have from 4 to 8 students. The class duration is 45 min. They also do an interesting course "Kick-off Class," which is divided into four workshops, such as Chinese characters, pronunciation, grammar, and Chinese culture.
They use the 3F concept for teaching: Fun, Faster, and Flexible. If you choose private classes, it can be 1-to-1, 1-to-2, or 1-to-3 to 5, so you take the course with your family or friends. You can get a free trial class. If you need the Chinese language for work, the school also offers a Business Chinese course.
Mandarin Garden
Mandarin Garden language school offers Intensive, part-time, one-day Chinese experiences, and company training courses. Depending on the course, you can choose daily, evening, or weekend classes. The part-time classes can have 4-6 students.
The classes are focused on listening, reading, and speaking. If you are new to China, you can take their one-day Chinese experience course. During this course, you will get a crash course in language and culture. They offer activities centered around calligraphy, history, cuisine, and painting. They will teach you how to bargain, take a taxi, and other helpful language tips for living in Shanghai.
Mandarin Garden uses various teaching methods, such as "memory cycle," "strengthen the teaching," "closing practice," "opening practice," and "role-play." There are three locations of Mandarin Garden in Shanghai: Shanghai TV University, Zhongshan Park, and Hongqiao.
That's Mandarin
That's Mandarin is located on Wudan Road, which is very close to Changping Road Station, and a walkable distance from Jing'an Temple Station. The school offers offline and online classes. They have 1-to-1, part-time, intensive, and summer courses.
The group course capacity is 4-8 students. The part-time course is two days per week and two classes per day. The duration of this course is 16 weeks.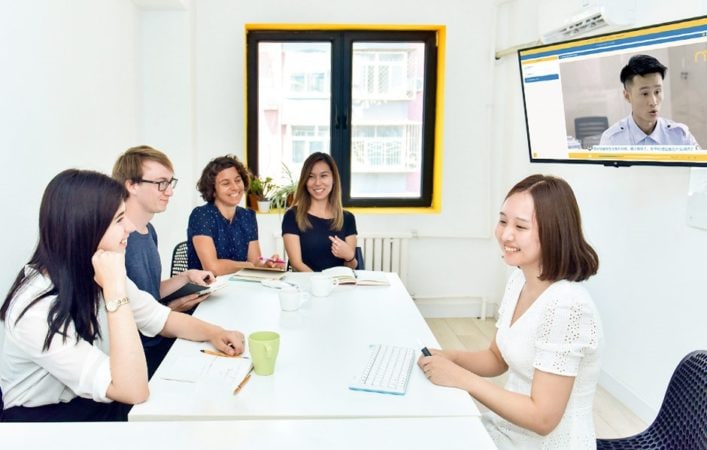 The intensive course covers 15 lessons per week. You can complete one level in 4 weeks. A private 1-to-1 course will take about 32 lessons to complete one level. Their classrooms are equipped with computers, and they offer free beverages.
Easy Mandarin
Easy Mandarin offers intensive, small-group, and combined intensive and private 1-to-1 courses. Additionally, they offer business, corporate, survival Chinese, and Chinese characters courses. Survival Chinese will be a great start for you in Shanghai to see if you want to further your studies.
The group class can have a maximum of 8 students. You will learn vocabulary about transportation, restaurants, and shopping. This school is a partner with the American, German, Swiss, and Danish Chambers of Commerce. You will find them on Yuyuan Road, Jingan area.
Universities in Shanghai
If you want to become a master of Chinese, you can check the language courses at Chinese universities. Although they require a lot of discipline and are quite intensive, they are effective.
There are top universities in Shanghai that offer Chinese language programs. They can also segue into a graduate or postgraduate degree if you want to pursue that path and become a full-time student in China.
Donghua University
Donghua University is a popular choice among foreigners of all ages for Chinese language courses. You will take the course at International Cultural Exchange School, which is on Yan'an Road West.
They offer offline and online courses. The offline course is from Monday to Friday, from 09:00 to 12:15. They have strict rules about absence, so before registering check your schedule and plan your vacations during the Chinese national holidays.
You will have two classes per day: reading and writing; listening and speaking. You also will have everyday homework. Donghua University also offers many offline and online activities organized by Chinese students. It is a great chance to practice your language skills with a native speaker. The teachers contact you via the WeChat app.
Fudan University
Fudan University is a national public university, one of the best in China, and is located in the Yangpu District.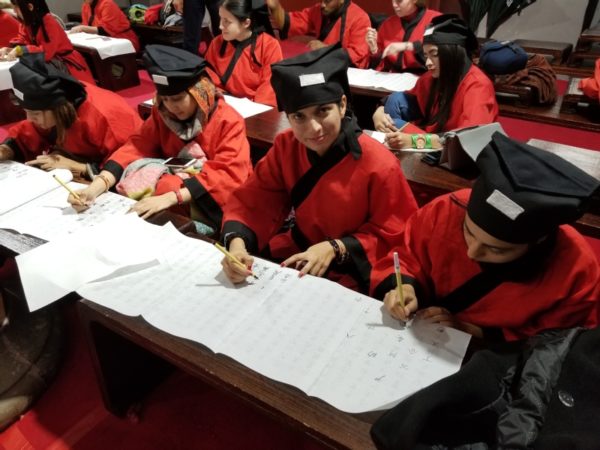 They offer a long-term Chinese language program, which can be one or two semesters. The language program has three levels: fundamental, intermediate, and advanced. Each level is about nine weeks long.
Shanghai Jiao Tong University
Shanghai Jiao Tong University in Xujiahui offers Chinese language courses at all levels. You can also participate in their program for Chinese Heritage Learners, Advanced Culture and Business Course, and study Chinese Calligraphy and Taichi.
A Chinese language course is one semester or one academic year long, and each semester takes 18 weeks. You will have 20 hours of classes per week. They focus on all four aspects: peading, writing, listening and speaking.
Tongji University
Tongji University is one of the top universities in Shanghai. It offers a non-degree in the Chinese Language Program. Duration ranges from one semester to three years at 20 hours per week. You can definitely become fluent after this intensive three-year course.
Additionally, they offer after-class activities, such as taichi, painting, calligraphy, and music. There are three levels: Junior, Intermediate and Advanced. The teachers have a a wealth of experience teaching Chinese to foreigners.
Prices
The courses at the private language schools will cost you more than the language courses at the universities. The average price for a one-semester language course at the university (five times per week, three hours per day) will cost you around 9,000 RMB. In comparison, the intensive 12-week course in a private school, thirty lessons per week, might cost you 1,800 RMB, or a total of 21,600 RMB for the same duration of study.
The registration fee in both cases is about 400 RMB and is usually not refundable. Many schools include the registration fee and the materials in their price. Clarify this with the school.
These are the approximate course prices at popular language schools in Shanghai:
| | | | | |
| --- | --- | --- | --- | --- |
| Language School | Registration fee | Private 1-to-1-course  | Group course fee | Intensive course fee |
| Silk Mandarin | 300 RMB | From 180 RMB | From 100 RMB | From 200 RMB |
| Mandarin Garden | The tuition includes the registration fee | From 192 RMB per class | from 110RMB per class | from 110RMB per class |
| That's Mandarin | 500 RMB | From 130 RMB per class | from 65 RMB per class | From 70 RMB per class |
| Easy Mandarin | 350 RMB | From 150 RMB per hour | From 85 RMB per hour | From 87 RMB per hour |
The classes at the university are less expensive, but they require a lot of time and discipline. Although the language school is more expensive, they can adapt to your needs.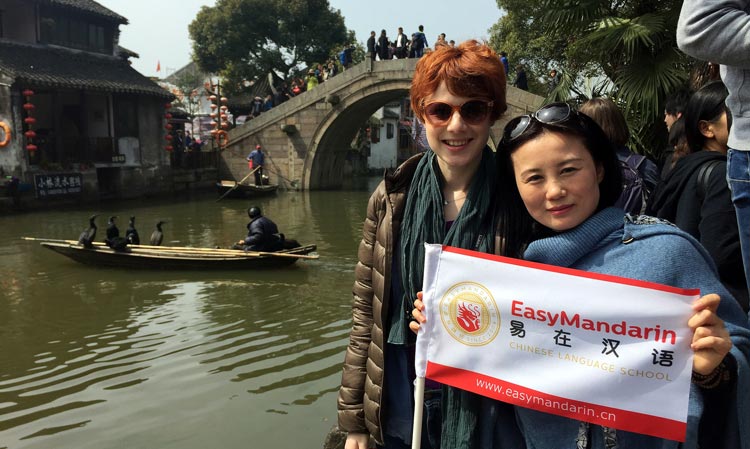 Here are the prices of language courses at the most prestigious universities:
| | | |
| --- | --- | --- |
| University | Registration Fee | Tuition fee (one semester) |
| Donghua University | 400 RMB | 10,200 RMB |
| Fudan University | 400 RMB | 10,500 RMB |
| Jiao Tong University | 450 RMB | 9,900 RMB |
| Tongji University | 410 RMB | 8,200 RMB |
Private Versus Group Lessons
It is really up to you, whether you want to have an individual or group class. Some people believe they can focus better in the 1 to 1 course. Others prefer group lessons, as it is more fun. Both options have advantages.
Private Lessons
Private language schools offer private lessons. There are many benefits of registering for private tutoring courses. The private tutor will focus on your needs and requirements, so you may notice the results much faster. They can adjust their timing to yours for maximum flexibility.
Group Lessons
In the group lesson, the attention will not be all on you, but you will have an international environment, so you can easily make new friends from all over the world. The group courses also will offer you many extra-curricular activities. If you are new to Shanghai, registering for such a course will be beneficial, as you can discover the city during the course activities and make new friends.
Now, on to You
The Chinese language is not as tough as it seems. Just give it a try. Learning from a native Mandarin speaker with experience in teaching will make things easier for you, there are good teachers and bad teachers everywhere, finding one to suit you is important so take advantage of those free trial lessons.
University or a private school depends on your needs, timeline, and desired outcome. If you want to become fluent, and you have the time, we strongly suggest an intensive university course. During the first weeks, it might feel like boot camp, but after some time, you will understand people around you and you will suddenly realize that you can express yourself in Chinese.