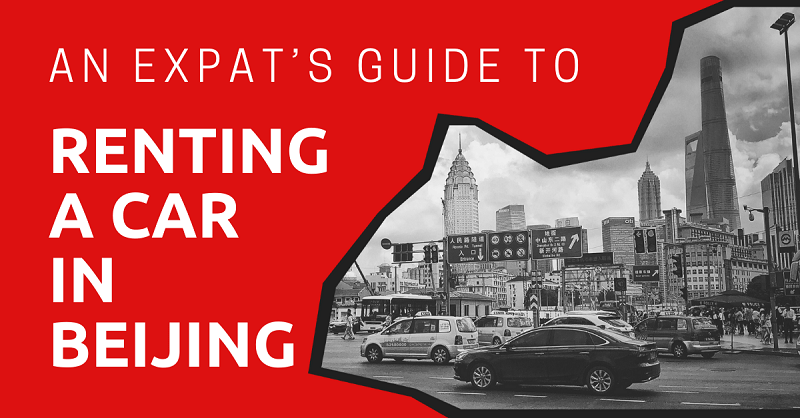 While all foreigners who hold a current visa or residence permit and are between the ages of 20 – 70 are permitted to rent a car in Beijing, the minimum age is set by car rental suppliers who weigh the higher risk of less experienced drivers and will vary by agency so check their individual rules before you proceed.
One of the main requirements for renting a car is holding a Chinese driver's license, this is because China does not recognise any international or foreign licenses. There is an easier option for when you first arrive in China. You can apply for a Temporary Provisional Driver's License without having to take any theory or practical driving tests. It just takes a little bit of paperwork and is a great short-term solution.
Driving in China might take some time to acclimate to but being fluent in Chinese is not a requirement to drive in China. However, we recommend you learn beginner Chinese or just take an online course to familiarize yourself with the traffic signs.
But even if you do not read or speak Chinese, it is still possible to rent a car in Beijing as some international car rental agencies like AVIS and Hertz can provide services in English, French, and Spanish in areas with a high concentration of western customers, like Beijing International Airport (PEK). 
This article will take approximately 16 minutes to read. Don't have the time right now? No worries. You can email the ad-free version of the article to yourself and read it later!
Required Documents to Rent a Car in Beijing
Here is the shortlist of required documents you might need to show the car rental agency in Beijing.
Residence certificate or valid visa
Valid home country driver's license or international driving permit (IDP)
A credit card in the name of the main driver with a sufficient amount to hold the deposit. Foreign cards or Chinese cards will be accepted
Booking confirmation email
Choosing a Rental Car Company in Beijing
Since Beijing is a major city, finding a rental car is easily done but you can expect your chances of finding an agent that has experience renting cars to foreigners is highest in Terminal 2 at Beijing International Airport (PEK).
The fees, however, reflect this convenience because the company has to pay the airport to rent you a car but you get international standards and service.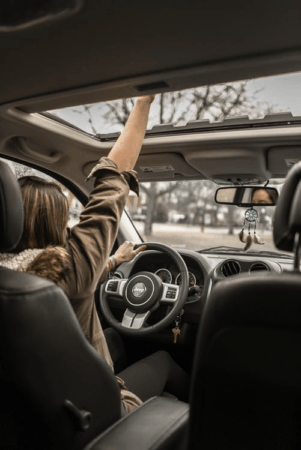 On the other hand, smaller car rental agencies may have lower prices but may make up the difference with extra add-ons and a large deposit.
List of Car Rental Companies in Beijing
There is no central list of all car rental agencies in Beijing. Most expats prefer to use a recognised international chain and those recognisable brands will usually have very functional English websites and maybe a higher percentage of English speaking staff at their branches. However, Chinese companies like eHi and National are fast stepping up to compete as local brands of an international standard. The best way to choose is just to see which website you find the easiest to navigate and compare some prices.
Hertz (Partnered with China airlines and eHi for car rentals)
National Car Rental (Partnered with China Airlines and eHi) If you go through National car rental agency in Beijing, you must get a chauffeur to drive
Using an Aggregate Service to Book a Rental Car
We've found the best places to begin are the huge online comparison portals that aggregate the car rentals based on rental locations, prices and types of motor vehicles available to get the best deals.
Be aware though, sometimes these platforms do link to promotions where the renter prepays for a reservation and sometimes the car isn't available when they go to pick it up. Since your refund gets issued from the aggregate site, you may be looking at lengthy delays and you have to prove you weren't a no show for your appointment.
Here are some of the most popular car rental platforms in Beijing:
Costs of Renting a Car in Beijing
Mileage limits range from 120 km a day to unlimited, The refundable deposit can exceed 20,000 depending on the vehicle, agency, age of the renter, additional options and by the company's location. You can find rental cars to get you from point a to point b without much hassle, but the price rises steeply with more luxury cars.
Compact car rentals start around 100 RMB per day (US $16)
Insurance starts at 60 RMB per day (US $10)
Property damage deposit starts at 5,000 RMB (US $943)
Tourist traffic penalty deposit 500 RMB (US $80)
Total: 160 RMB per day plus refundable deposits
Related Expenses
You will be responsible to pay for fuel for the rental car and if commuting to work, dropping kids off at an international school, or managing Beijing traffic congestion, and hazardous winter weather conditions, your fuel could cost as much as 4000 RMB per month at a rate of 6 to 8 RMB per liter. Drive safely and follow the rules to avoid running up any traffic violations, you might be on the hook for paying speeding tickets or parking violations which can reach 500 RMB per infraction.
Bells & Whistles
Rental costs will be affected by the car brand and model, the existing miles on the car, the rental period duration, features like turbo, four-wheel-drive, even tinted windows and GPS or built in entertainment systems.
Insurance
The minimum car rental age in PEK Airport is 20 years old however, because of the inherent risk with younger drivers, you should expect insurance premiums to be higher (sometimes increasing the total rental price by an extra 10-20%).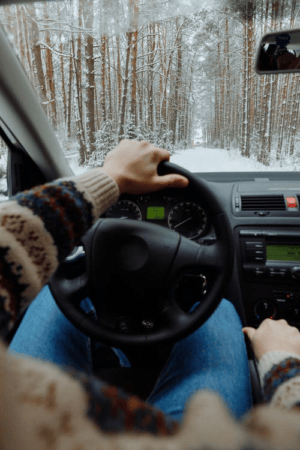 Foreigners driving in China pay for the car insurance policy together with the car rental contract. In China, car insurance premiums average 65 RMB ($10 per day). However, tourists driving in China will have to pay another 500 RMB ($80) in case of traffic penalties. If you drive carefully and do not violate local traffic rules and regulations, you will get your money back.
These are some of the types of insurance offered with your car rental:
Compulsory Third-Party Liability Insurance
Personal Accident Insurance
Collision Damage Waiver
Super Collision Damage Waiver
Theft Protection
Vehicle Loss and Damage
Expats in China should get travel insurance and health insurance for unforeseen events. Costs add up with insufficient coverage and if a visit to a hospital in Beijing is required then it may put a damper on how much longer the adventures will continue. Check if rental car coverage is included when getting travel insurance. And if it isn't, ask for it, but be sure to get a print out of the policy coverage limits to show the rental car agency.
Car Rental Procedure
Business hours vary from location to location but most rental offices are open seven days a week, 9:00 am – 6:00 pm. After you have selected the car and options online, you will go to the specified branch and meet the sales representative or agent before going to the parking lot to perform a pick-up inspection.
Inspecting the Rental Car
Give yourself enough time to conduct a thorough inspection and make sure the condition of the car is as stated in the rental agreement.
the vehicle license plate should match the contract
check for any scratches or dents
check the car interior for stains, rips or punctures
check for the insurance policy
emergency kits, fire extinguisher, warning triangle
make sure indicator lights and headlights work
Simply revise the contract to reflect any inconsistencies or damage and take pictures, otherwise you can expect to be asked to pay the cost if you fail to prove the damage was already there before you drove away.
Signing the Car Rental Contract
The rental contract should be in both English and Chinese languages. If the contract is not in English, we do not recommend signing it unless you have a trusted Chinese friend to check it for you. There are a few red flags you will need to learn how to spot before you sign the car rental agreement. Read the terms of the contract carefully since verbal promises from car rental agents are not valid or enforceable.
Additional Driver
While China is quite safe for expats and single foreign women, having a friend to share the driving with will allow you to relax and unwind. But, you are not allowed to give control of the vehicle to anyone who is not listed in the car rental contract and the additional driver is subject to the same car rental requirements. Make sure you make it clear that other drivers are listed in the contract to keep you covered by insurance.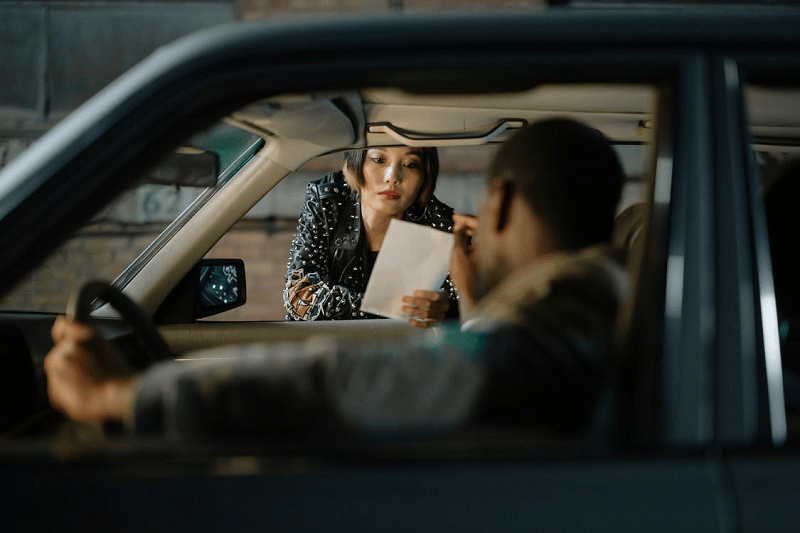 The comprehensive rental contract should include the following:
Prices clearly written
Car rental duration of use
Discounts are applied
If you negotiated to get some upgrades or add-ons
Scope of use and limitations
Insurance coverage
List additional drivers
Refund conditions
Inspection findings
Other drivers
Making Payment
At this stage, you will pay for the rental car and leave a deposit to cover any future property damage. Car rental agencies have different policies for payment terms that vary by location. It is usually possible to pay the rental car fee with your WeChat Pay or AliPay, with cash or your debit card or credit card. Often, the deposit will be released back to you in two separate payments over a thirty day period after the drop off inspection.
Dropping Off Your Rental Car
Rental agencies have appointment slots for you to return the car. All major chain rental companies allow for the option to drop the car off in a different location to where you picked it up. But confirm your drop off location before you rent. This is where the language barrier could make the process difficult. Here is the time you might want to have a Chinese friend go with you, or at the least, have your phone translator app loaded and ready. You might have to wait awhile for the drop off service agents to get to you and do their inspection. You might need to discuss some contract terms.
Final Tips
Settle into your rental car slowly to familiarize yourself with the nuances and mechanics of a make and model of car that may be unique to China.
Four cylinder cars are cheapest at the rental agency and when filling up at the gas station.
Check AAA, AARP, Avis, Enterprise and Hertz for membership discounts.
Since google maps does not work in China and online navigation tools will be in Chinese, we recommend getting a VPN for your tablet or mobile phone.
To save money, book your car about ten to fourteen days in advance to lock in the best prices since costs vary by supply and demand.
Now, on to You
Renting a car in Beijing is a convenient way to explore this vast metropolis that boasts seven sites on the UNESCO World Heritage list but plan your trip with daily mileage limits in mind. If you're an expat in China, living in a top tier city like Beijing, Shanghai or Chengdu, taking a road trip outside the big cities will be a pleasant and more affordable experience since the cost of living in China is lower in the countryside where the roadways are spacious.
If, however, you have read all of this and have decided that the obligation and risk is just too much, renting a car with a licensed chauffeur is also possible and many car rental agencies encourage corporate business travelers to do just that. You can book one yourself, through your employer or get in touch with Beijing travel agencies who will gladly step in to get a good quote for a small fee.