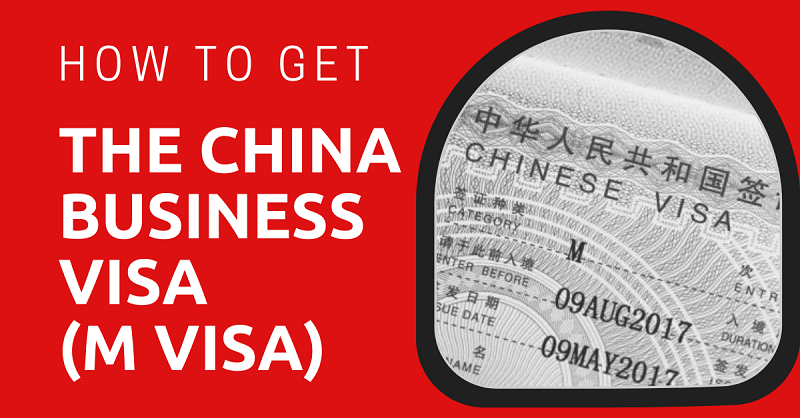 The China M visa is one for commercial only visits to China and covers trade activities such as visiting clients, meeting with business partners, and attending trade fairs. They are also issued to those who are participating in competitions.
Business or M visas are usually valid for three months, after which you must leave China.
They visas are issued on the contingency that the person visiting China is not getting paid to work in China. While the activities conducted on the trip might lead to future business, getting paid directly for activities conducted in China is not legal on the M visa.
For work purposes, you must apply for a Z visa.
This article will take approximately 10 minutes to read. Don't have the time right now? No worries. You can email the ad-free version of the article to yourself and read it later!
Applying For A Business Visa
Before you do anything, you need to make sure this is the right visa for you. Be aware that anyone traveling with you may need a different type of visa if they are not named as the business person on the invitation letter. China has a different visa for every purpose, make sure you know which one you need.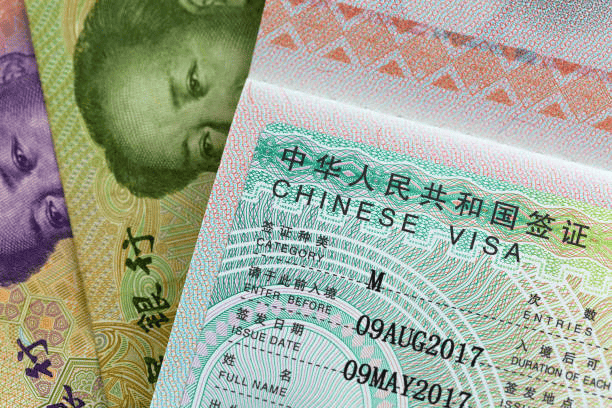 Requirements
As with any visa, there are certain requirements for a successful application for a business visa. It is important to make sure you have all the necessary paperwork and accompanying documents as outlined below.
Business Invitation
You are required to have documents on the commercial activity issued by a trade partner in China, a trade fair invitation, or other invitation letters issued by relevant entities or individuals.
This is the key requirement of getting the China business visa.
The invitation letter should contain:
Information on the applicant (full name, gender, date of birth, passport number)
Information on the planned visit (purpose of visit, arrival and departure dates, place(s) to be visited, relations between the applicant and the inviting entity or individual, financial source for expenditures)
Information on the inviting entity or individual (name, contact telephone number, address, official stamp, signature of the legal representative, or the inviting individual)
Passport
Your passport must be valid for 6 months after the validity of the visa.
So, if your visa expires in December, the passport needs to be valid at least until June. This may mean you need to apply for a new passport before you can apply for the visa so be sure to take this into consideration before planning your trip.
You will need at least a double page free for the visa and entry/exit stamps. These pages cannot have any other stamps or endorsement pages. If you are going to need multiple entries and exits in your line of business, it may be worth considering a larger passport when you next renew.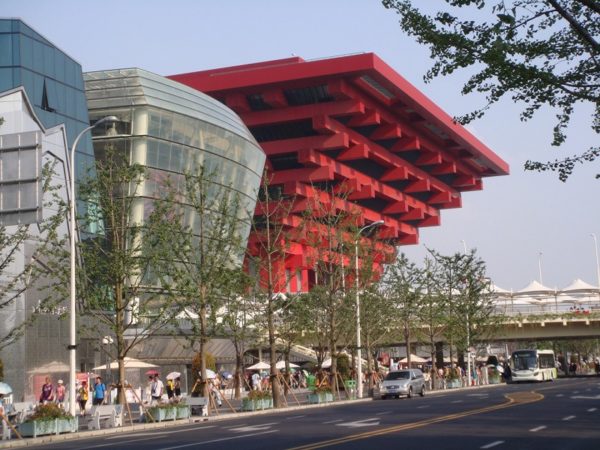 The passport must be in good condition, not frayed or coming apart, and must be signed by the passport holder. China is stricter about passport condition than many other countries. This writer once had a Chinese visa application declined because of a tiny bit of water damage on a passport that had been otherwise used without problems in 5 other countries!
Visa Application Form
This 4-page long form will need to be carefully completed. Follow the instructions and make copies of the completed form just in case. You can download the form from your local Chinese embassy website in advance so that you have time to go over all of the contents and are prepared to answer their questions correctly.
Photographs
As with most things visa-related, the required photos have very specific guidelines and if not met, could result in a failed application.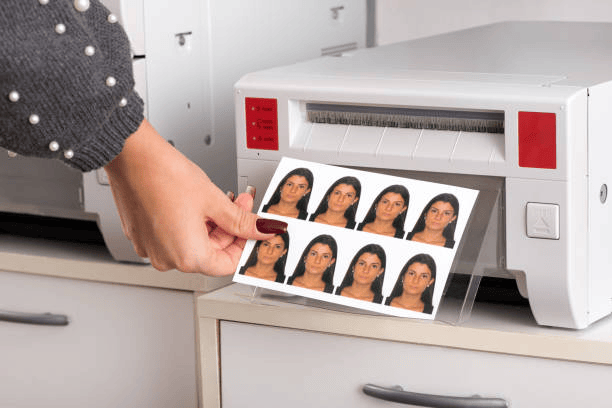 Photos must meet the following criteria:
Be exactly 48 mm tall by 33 mm wide
Be printed on high-quality photo paper
Not be affixed to your application, with no evidence of adhesive tape or staples
Be taken within the last six months
Be against an all-white background
Show a full frontal view of your head, face centered in the middle, the tops of your shoulders.
Display a neutral (non-smiling) expression with eyes open, mouth closed, and ears visible.
No background light or shadows are permitted.
You may not wear eyeglasses, jewelry, or headwear except for religious purposes.
Do not wear a white shirt.
Proof of Legal Stay or Residence
If you are not applying for the visa in the country of your citizenship, you must provide the original and photocopy of your valid certificates or visa of stay, residence, employment, or student status, or other valid certificates of legal staying provided by the relevant authorities of the country where you are currently staying.
Photocopy of Previous Chinese Passports or Previous Visas for China
This is only applicable to foreign citizens who were Chinese citizens and have since obtained foreign citizenship.
Cost of the M Visa
The price of your visa depends on several things. If you choose the regular service and collect your passport it will save you money compared to express service and return by post. The price is dependent on nationality and the most recent prices can be found by choosing the city you will be applying in and following the prompts from the CVASC website. For example, the cost of the application for a UK citizen for an M visa in London starts from £151GBP.
How and Where to Apply
Since 2015, anyone wishing to visit China should apply for visas at a Chinese Visa Application Service Centers (CVASC). These service centers can be found in most major cities around the world including six state capitals in Australia, four cities in France, two in Thailand, three in the UK, and many more.
As the application process cannot be completed online or by mail, if you live somewhere remote, you will have to travel to complete the application in person.
Despite having to make an appointment and being on time for it, several people will be given the same time and the order you are seen in is first come first served so make sure you are there early and be prepared to wait.
An alternative to submitting your application in person is to use a China visa agent. An agent can be pricey but using one takes a lot of stress out of the application process as they know the most up-to-date information and requirements and are therefore more likely to successfully obtain the visa the first time.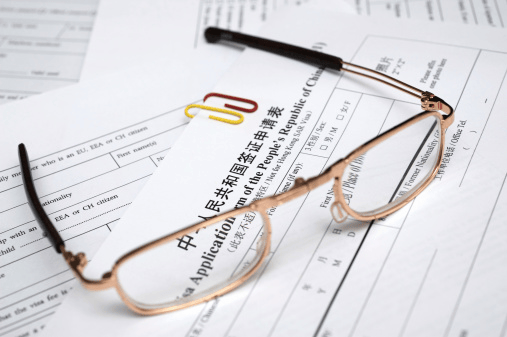 Be aware that even with an agent, you may be required to appear in person at the Embassy/Consulate-General for an interview or verification of the signature on application documents.
Due to Covid-19 restrictions, appointments are required to limit the number of people in the building at any one time. Even then, you may be required to wait outside if the building is already at capacity. You will also have to submit fingerprints at some point during the application process.
The processing time varies depending on the service you select. Most visas can be obtained in four business days. There is an express service which takes two or three days if you are in a hurry, however, Covid-19 has affected the availability of this service as many service centers are working with a skeleton staff.
For minimal stress, if possible, you should begin the process at least a month before your intended travel date to ensure you have the visa in time. Also, bear in mind, your application could be rejected the first time or might require special approval from the Chinese Embassy in your country of application (for example, if you have a previous Chinese visa overstay infraction).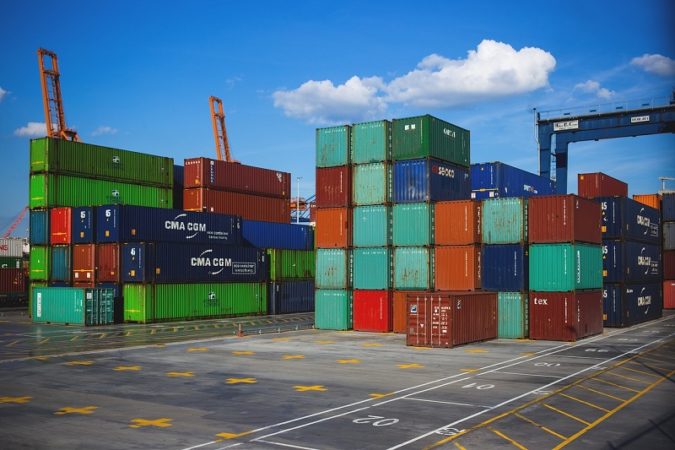 10-Year Business Visa
People who hold passports from the USA can apply for a 10-year multiple entry business visa. This type of visa does not allow you to stay in China for the whole ten years, rather it gives you the ability to travel to China for business frequently during that ten year period without visa reapplication.
You can not stay in China for more than 90 days without exiting the country with a ten-year visa.
Can I Have a Business Trip with a Tourist Visa Instead?
It might be tempting to visit China on a tourist L visa for meetings or other quick business trips, however this is not allowed and if you are found to be conducting any formal business on the tourist visa, you can be deported and reverie a travel bar for China for up to 7 years.
Now, on to You
China is at the forefront of production and manufacturing and is full of business opportunities such as the CIIE so despite the rigorous visa requirements, it is worth the effort. Make sure you have researched information in preparation for your trip such as travel insurance, shipping from China to the US, and finding a good manufacturer in China.