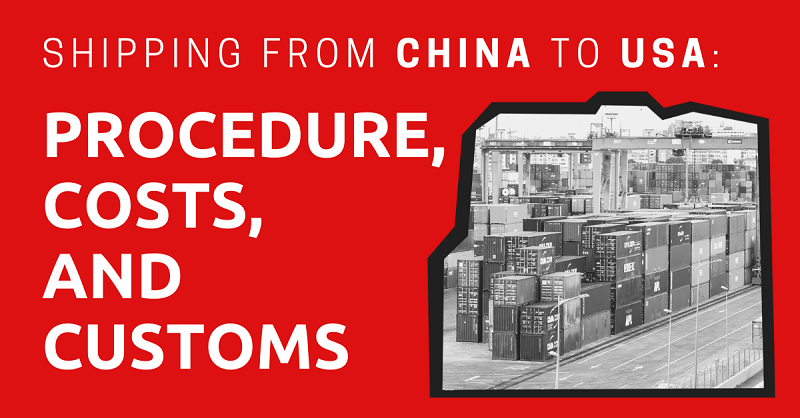 When it comes to shipping from China, there are usually three kinds of people who need the service.
First, expats who live in China and accumulated beautiful antique furniture, vehicles, gorgeous silk textiles, art, clothing, and at least one street cat—but are now looking to send those things back to the US when they leave the country.
Second, exporters who want to ship their products from China to anyplace in the world. And third, people who want to import goods from China.
No matter which scenario you fit into, this guide will help you prepare your shipment, pick the best shipper and method, and understand the issues that could come up with customs when shipping from China.
If you're looking to send items to China, check out our guide on shipping to China.
Moving from China?
Use this form to get free quotes within 24 hours from the most suitable international movers, most with decades' worth of experience who can ship your household items.
This article will take approximately 22 minutes to read. Don't have the time right now? No worries. You can email the ad-free version of the article to yourself and read it later!
Preparing Your Package
When sending things overseas, take care of your packaging—fragile or not.
Your items will be shuffled through an untold number of hands and transportation methods, will be be stored inside and outside in hot containers at sea and in freezing aircraft holds, and will run the risks of being dropped, rained on, or throw around.
There is no guarantee of safety, even if you slap a "Fragile" sticker on the box. Make sure your box is new and sturdy, wrap your items in a plastic bag before you pack them, reinforce the seams of the box with packing tape, and use bubble wrap.
Check the FedEx website for their suggestions on how to pack a shipment.
Paperwork
The one piece of paperwork that is mandatory for international shipping from all countries is the Customs Declaration.
If you send a small item from a post office in China, the Customs Declaration form is the small green sticker they attach to your package.
You might be able to fill out the Customs Declaration online depending on your carrier's service. Fill it out accurately to avoid delays in your shipping.
The CN 22 form is for smaller packages under 2kg. The CN23 is a bit more detailed and for larger packages up to 20kg.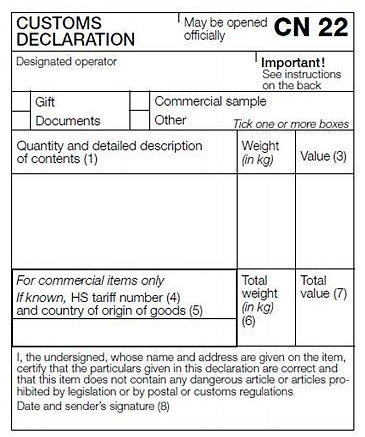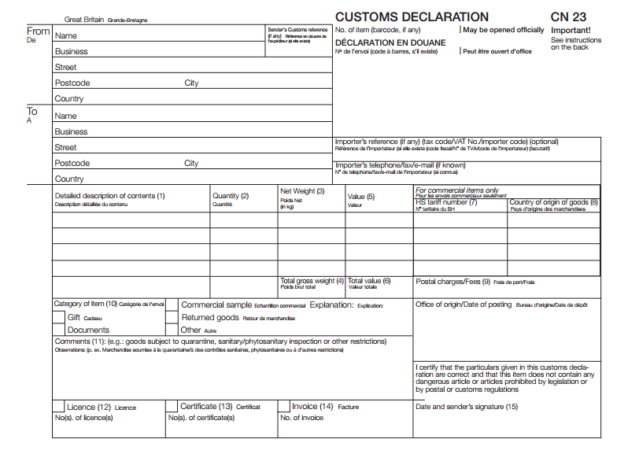 The other paperwork required for smaller packages is the address label, known as the waybill or bill of lading.
This contains all the expected information: sender's details, receiver's details, goods description, value, and some other basic things. Fill this out carefully and truthfully.
Smaller Packages
If you send less than a container full of goods from China, you can find very good options at very affordable rates to anyway in the world.
The postal systems from China are very reliable these days and you can feel secure sending your things through traditional channels as well as registered mail.
Postage Options
Here are your main choices for shipping small packages of all sizes from China.
China Post
Check out China Postal Tracking. This helpful website offers package tracking as well as a wealth of information on the China postal system—and it's all in English.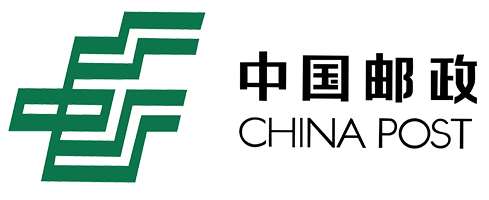 China Post is a fine option for shipping everything from letters to large boxes. They offer Air (航空函件资), SAL (Surface Air Lifted) (空运水陆路函件资), and Surface (水路陆函件资).
The largest standard box you can get in any post office in China carries 15kgs to 30kgs of goods.
You need to check what the weight limit is for the country you're sending to. For example, to Singapore, you may send up to 40kgs in one large box, but to Australia (and the majority of countries) you may only send up to 20kgs per box.
The rate for these large packages is very reasonable, especially if you choose surface mail. For example, using this China postage calculator, you can see that a 20kg box to the USA would be 463.50 RMB (US$72) by sea and 1,963.50 RMB (US$303) by air.
It's inexpensive to send a box to Belgium at only 272.50 RMB (US$42) for 20kgs by sea and 1,161.70 RMB (US$180) by air.
SAL prices fall somewhere in the middle.
China Post Delivery Times
For air packages, you're looking at anywhere from five to 30 days for delivery. The discrepancy lies in the proximity to China and the directness of the flight routes.
If you send to one of China's neighboring countries, your air package could be there in under a week. However, if it's to the USA, it is going to be a few days to two weeks depending on your shipping option.
For SAL packages, the average wait time is 15 to 20 days. For surface packages, be prepared to wait for one to two months.
International EMS (Express Mail Service)
The main local, state-owned division of China Postal Express & Logistics for registered express mail service is EMS, and they offer fairly affordable rates with a little more reassurance.
Packages sent via EMS include insurance and receive priority handling. They usually arrive at their destination between three and seven days.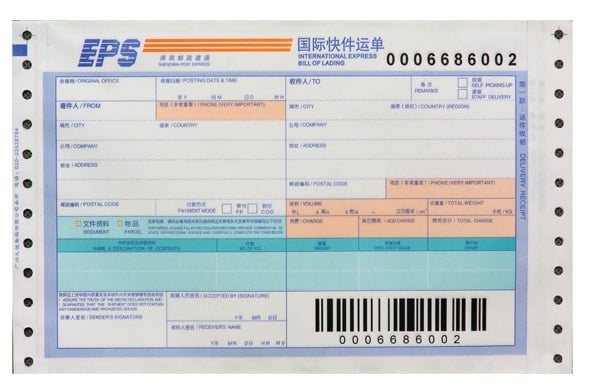 EMS can be used for large boxes just like regular China Post. The rate is a bit higher. You can check this chart to calculate your goods according to wight and destination.
For example, the same 20kg box sent to the USA for US$303 by airmail would be US$480 by EMS.
EMS services include ePacket (EUB or e Youbao), which specializes in smaller packages and getting them to their destination quickly.
With some exceptions, the weight limit for ePacket is 2kgs. It's very affordable, safe, and convenient.
The price depends on destination and weight, but you could potentially send 2kgs to Canada for around 465 RMB (US$71) according to this price chart.
DHL
DHL is more than just an express postage carrier. They also do global forwarding, freight, and supply chain solutions.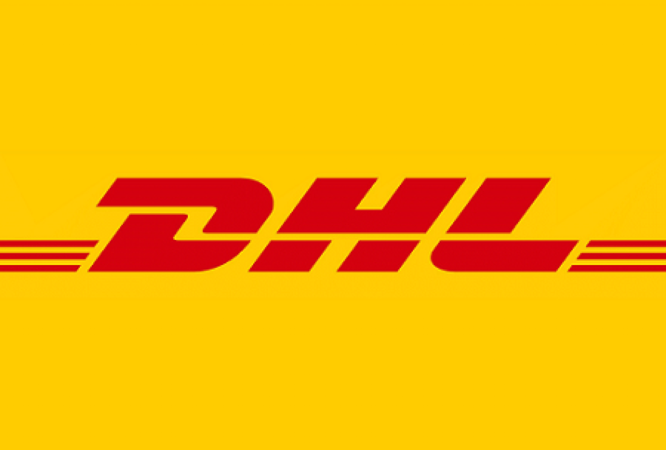 You can contact them directly at DHL China to get quotes for all of your shipping and express needs. To use DHL, you have to sign up for an account.
Most of their services are conducted online or over the phone and they provide door-to-door service.
Their options for single shipments and private customers come under the service heading of "Express," their premium service and the most expensive.
It includes next day delivery and has options for shipments of up to 70kgs. Create an account to get an online quote.
Their other option is called "Parcel," and this is for corporate clients and regular shippers. "Parcel" includes 3 options:
DHL Packet International (under 2kgs/9-15 days/no live tracking/co comprehensive insurance)
DHL Packet Plus International (under 2kgs/4-10 days/live tracking/full value insurance)
DHL Parcel International Direct (under 20kgs/5-7 days/live tracking/full value insurance)
You can read more about these choices here.
FedEx
The most famous name in post, FedEx China offers standard, premium express postage services.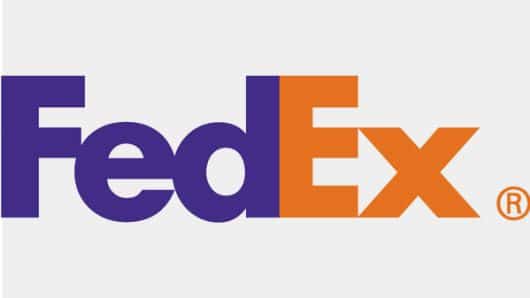 One thing that puts FedEx over DHL and UPS is their transparent and user-friendly quote calculator on their site.
Unlike other companies that require signing up or lengthy communication, FedEx is simple.
In just seconds, we see that sending a 25kg box from Beijing to New York would take about fourteen days and cost 3,876 RMB (US$598). This is not a cheap option, but it's a convenient one.
UPS
The UPS website does offer a fairly convenient cost calculator, however, it requires a lot more information than FedEx and the cost comes out a great deal higher.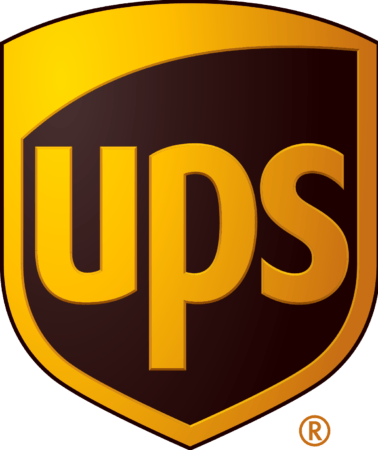 The same 25kg box we would send with FedEx comes out to 5,246.76 RMB (US$810 through UPS. That's 30% more expensive for comparable shipping times from and to the same location.
UPS does score points for their localization efforts. They have embraced China's ubiquitous APP, WeChat, and you can book and pay for your shipments via that platform.
UPS also offers supply chain and logistics solutions for distributors.
Container Shipping
Whether you're a manufacturer or just moving your personal possessions back home, to dabble in international shipping, you need to do some research, learn some lingo, and find the best people to help you out.
You can use this link to get a quote directly from shipping companies.
International Movers
There are many China-based relocation companies who specialize in helping you move back to your home country. They provide full logistics solutions and door-to-door services.
This is a premium service that will take care of everything from packing, providing boxes, paperwork, trucks, ships, storage, and all communications.
As one would expect, these services aren't cheap. If you want a hassle-free package, then you can contact one of these companies for a quote:
Container Costs
Sea freight costs are calculated by the volume or the weight (whichever is greatest). They also depend on the shipping terms that your supplier is offering (see the section below on "Incoterms").
Costs vary depending on the outbound port and the inbound destination for delivery.
If your locations are landlocked, your goods will spend more time on a truck before they get to the ship, and this will drive costs up.
There will also be extra costs in the forms of duty and VAT. These are taxes dictated by the government of the destination country and they'll be determined by the value of your goods.
All of this being said, typical container costs from China to Australia for a 20-foot container could land in the US$2,000 range.
To the USA, this could be between US$1,500 and US$3,500 depending on whether it's an East Coast or West Coast delivery.
FCL and LCL
You have two main choices for container shipping: FCL or LCL.
FCL stands for "Full Container Load" and LCL is "Less (than full) Container Load," also referred to as "groupage."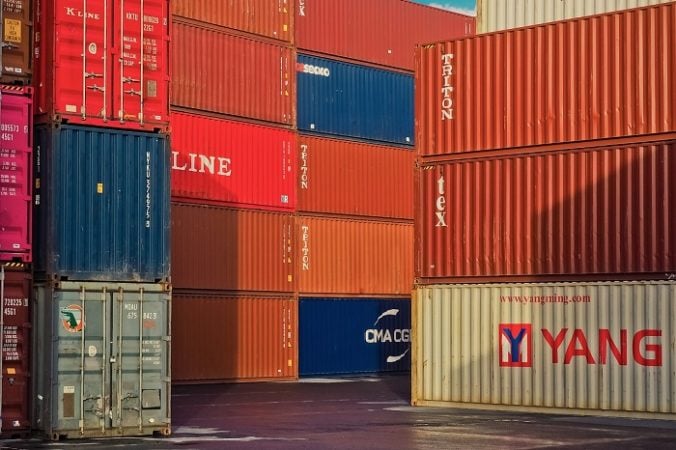 A FCL container is all yours, but in an LCL situation, you share the container with other exporters.
FCL is more expensive but faster and safer. There is no risk of someone else's goods flagging the attention of customs.
Your quantity of goods to be shipped is measured in cubic meters or cubic feet. If you have between 2m3 and 13m3, you'll share a container with other shippers in an LCL shipment.
If you have more than 14 m3 (or more than 10 standard pallets), you'll need to choose the FCL.
Top Tips for Container Shipping
You can follow these tips when using container shipping.
Shop Around for Your Carrier
Talk to multiple carriers, get lots of quotes, and discuss terms with multiple companies. Do this during your first stage of shipping.
There are good and bad times to ship and there are massive differences in shipping costs depending on the logistics chain you choose and the companies you do business with.
These carriers are used to quoting, and given precise and specific information, should provide you with accurate quotes.
Use a Freight Forwarder in China
A freight forwarder is an agent who takes care of logistics and communicates with various carriers on your behalf.
Whether you're in China when the goods are shipped or not, you can save yourself a massive headache by letting a professional do the work.
Language barriers are an issue on top of already complicated systems and paperwork. It might cost a bit extra, but when factored in to your overall costs—and the chance of them foreseeing problems and preventing delays for you—a forwarder could be the savior you need.
Build Trusting Relationships With Logistics Experts
Once you find good Chinese freight forwarders, suppliers, or carriers, hold on to them. You'll get better deals, priority treatment, and fast responses if you continue shipping from China in the long-term.
Chinese business society in built on relationships. There is even a special word for it in Chinese: guanxi (关系). Developing good guanxi with your business associates in China gets you a long way.
Get Good Insurance
Insurance is important, and it's also something your freight forwarder can take care of.
Did you know that approximately 350 containers are lost at sea each year? While that is a small percentage of the 130 million containers shipped annually, it just shows that anything can happen.
Insurance covers theft, damage, or loss of goods, all of which will be detailed in the insurance contract. Most companies will only insure packages prepared by a professional shipping service.
The cost of insurance is based on a percentage of the cost of your goods.
Use The Correct Packaging
Containers are lifted by cranes, loaded onto trucks, and subject to rough seas. The goods inside must be properly secured.
If you ship an LCL then you also run the risk of other people's goods shifting around and damaging your goods inside the container.
Use a professional company to pack and ship your items. When shipping individual boxes, don't skimp on sub-par packaging.
Use new, strong boxes reinforced with packing tape and use bubble wrap to secure individual items.
Avoid Delays By Choosing Shipping Times Carefully
When containers are in demand, boats are full and timing is rushed, so your costs will skyrocket.
Avoid paying premium freight fees by being well prepared, giving a lot of notice, and not shipping during peak times.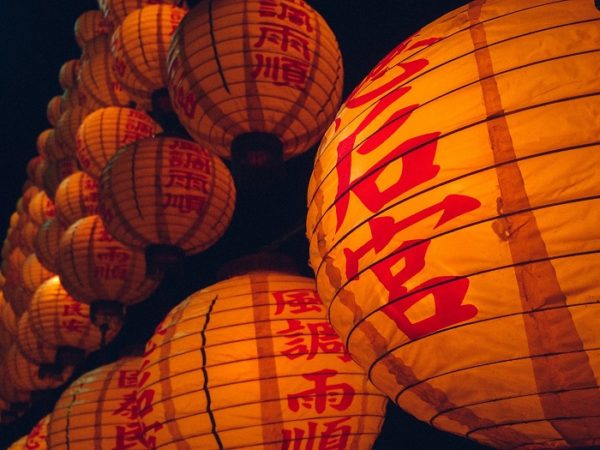 The two main peak seasons are mid-August through mid- October, known as the "back-to-school" period, and January or February over the Chinese New Year, which lasts for at least 16 days on different dates each year according to the lunar calendar.
Also, Black Friday and Cyber Monday aren't just an American thing anymore, so November is also turning into a peak shipping period.
Give Yourself Ample Time
Depending on the service you choose and the money you spend, your shipment could take a few months to arrive at its destination.
With that said, if you plan on moving, packing and shipping your apartment belongings early is a good idea.
Shipping by air isn't feasible for large shipments, so if you plan to ship, consider the schedule ahead of time.
Learn About International Commercial Terms (Incoterms)
Incoterms are a set of internationally recognized trade-term definitions that you need to know if you plan to begin importing or exporting overseas.
They were developed by the International Chamber of Commerce (ICC). These include acronyms like:
DDP (Delivered Duty Paid)
FOB (Free On Board)
DAT (Delivered at Terminal)
For a full list of updated Incoterms, you can download this PDF from Trade Finance Global.
Decide Whether Or Not You Need a Fulfillment Center
If you're a merchant planning to manufacture in China and distribute abroad, you might need a fulfillment center to act as your distribution base.
The center staff pick and pack your products that are stored at their warehouse. You can send goods to the center from multiple factories for storage and shipping.
When your customer buys something on your website, the order goes straight to the fulfillment center and they complete the order for you.
Zhenhub is one example of a fulfillment center.
Opt for Railway Freight Shipping
Rail freight is faster than sea freight taking 15 to 18 days.
It costs about twice as much as sea freight, but it's still much cheaper than air freight at about 25% of the cost. Both FCL and LCL options are available.
A logistics solutions company like Sino Shipping or DSV can tell you more about rail freight.
Pet Relocation
Many expats get a furry friend while in China. If you take in a pet during your stay in China, you'll probably want to take them with you when you leave.
The pet relocation process depends heavily on the country you are moving to. However, it's not as hard as you think, and it can be made much easier with the services of a trusted pet relocation specialist like Globy.
Their services range from helping with paperwork, handling vet visits, and even checking you in at the airport.
In many countries, there will be no quarantine. However, some countries like Australia are notoriously strict with their quarantine laws and your pet might need to go through an approved third country first (Singapore, for example).
Make a specific inquiry with the company of your choice.
Customs Fees, Duties, & Taxes
Hidden fees can end up giving you a nasty surprise once your goods arrive in their destination country. Each country is different and some are less transparent than others as far as duties and taxes on arrival.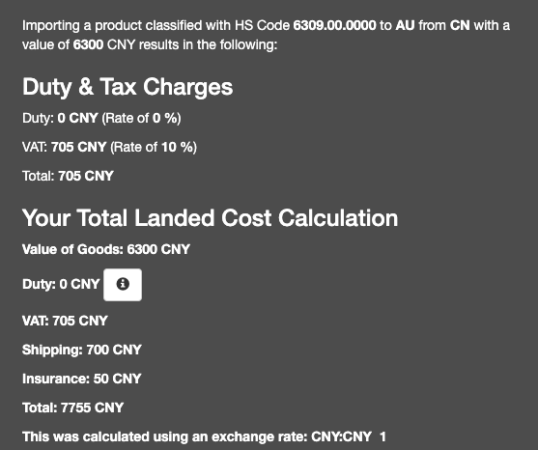 For example, Thailand is notoriously inconsistent with when and how they apply duties.
At the discretion of the customs officers on duty, your package can be chosen for closer inspection and any arbitrary value can be placed on your goods, no matter what value you declared them to be on the paperwork.
You might state that your second-hand clothing and personal effects are worth US$100. However, they might decide they are worth US$1,000 and charge you duties and import taxes on that value.
It sounds unfair and many will say that it is, but it's real and something to be aware of.
Talk to your chosen carrier. Check the website of the destination country, and also have a look at online duties calculators like this one from Simply Duty.
They predicted that I would pay 705 RMB on goods valued at 6300 RMB from China to Australia.
Prohibited Goods
When shipping from China, the standard forbidden items are universal. But the biggest concern will be the import and customs regulations of the country the goods are being shipped to.
Make sure to carefully check the regulations of the destination country before shipping to avoid having your goods confiscated.
To read more about China's export regulations, check the China Customs website.
Forbidden to Export from China:
firearms (including imitations and main parts) ammunition
knives and other weapons
explosive items
items with a battery inside
flammable liquids
chemicals and toxic substances
biological items
radioactive materials
acids and corrosive substances
obscene materials
spy equipment
endangered animals and their products
medications and drugs
Paperwork Terminology
Here is a list of the possible documentation you might need in order to export from China.
Your chosen shipping company should provide you with all of the necessary paperwork.
Bill of Lading or B/L or BOL: The document issued by a carrier to acknowledge receipt of cargo for shipment.
Shipping List or Packing List (the original if possible): Specifies the volume, types of products, and quantity of each type of product.
Commercial Invoice (usually duplicate): Specifies the value, types of products, and the consignee (the person financially responsible for the goods). Customs use this to determine the value of goods for customs duties.
Customs Declaration or Quarantine Packing Declaration: Paperwork provided by China customs to declare the goods you are receiving. The form differs depending on the type of goods.
Insurance Policy: Insurance should be provided by your carrier. Evidence of this might be required to ship.
Certificate of Origin or C/O or CO: Certifies that the products being shipped were obtained, produced, or manufactured in a particular country.
Import License: Approval required if you are sending large quantities of one thing to China or more than one shipment of similar things.
Inspection Certificate: Required for importers who are shipping restricted goods that require inspection.
Personal Effects Import Declaration Form: A Chinese form used to collect your excess baggage or other second-hand personal items.
Common Mistakes
Here are some ways your goods can be delayed, held up, or have additional fees applied:
The Customs Declaration and Inventory List do not match exactly.
The receiver's name on address label does not match their ID.
The sender has written the inventory carelessly and used vague terms such as "electronics."
The shipment includes potentially dangerous or forbidden items.
The sender has clearly tried to cheat at import duties by undervaluing items.
Now, on to You
This may seem like a lot of information to know when shipping from China, but we want to cover every possible situation so you go into the process knowing exactly what to do and what to watch out for.
Do your research and work with the best partners and you will be fine.
We hope that whatever methods you end up choosing, your valuable possessions get to where they need to be on time. Bookmark this guide to help you as you begin your shipping adventures.