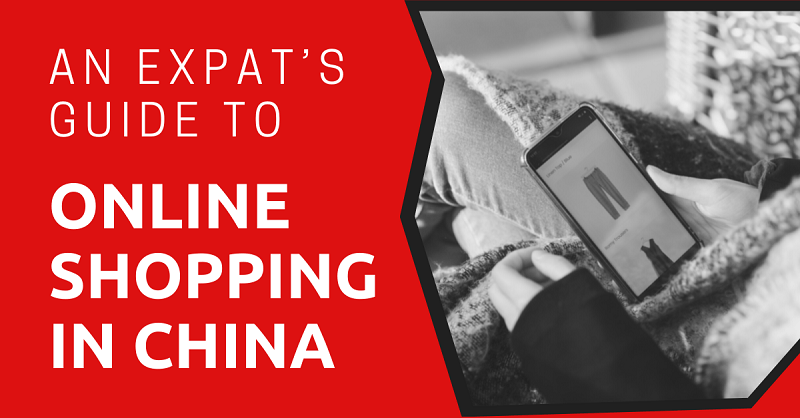 Online shopping is a way of life in China. It is convenient and often very cheap. The experience is so smooth that even for expats, buying online instead of going out to shops quickly becomes the norm and the COVID-19 pandemic has only increased the need to stay home and scroll rather than hit the shops.
With the high number of e-commerce platforms available, it might be hard to understand how each of them works and which shops are trustworthy. It's actually not that complex, and following a few tips and rules will ensure fun and stress-free shopping in China.
This article will take approximately 14 minutes to read. Don't have the time right now? No worries. You can email the ad-free version of the article to yourself and read it later!
Online Shopping in China How-To
Registration
E-commerce is generally accessible via an app and a website. When doing initial registration, we suggest using a computer to make it easier to use something like the Google Translate browser extension to automatically translate all pages from Chinese to English. Even better, ask a Chinese friend to help you.
The content will be exactly the same on app and website, and registration will give you access to both platforms.
Having a local bank account is mandatory for shopping online in China. Have your address typed up in Chinese (as your school, Chinese colleagues or friend to help) for when you create your account. Just follow the prompts and you will be fine.
Payments
China has fully embraced the digital payment era. Everything from monthly bills to taxi rides is paid through Wechat Pay or Alipay. The same goes for e-commerce, and cash-on-delivery isn't an option anymore, bar a few exceptions. Opening a bank account in China is relatively easy and is an essential first step when moving to China.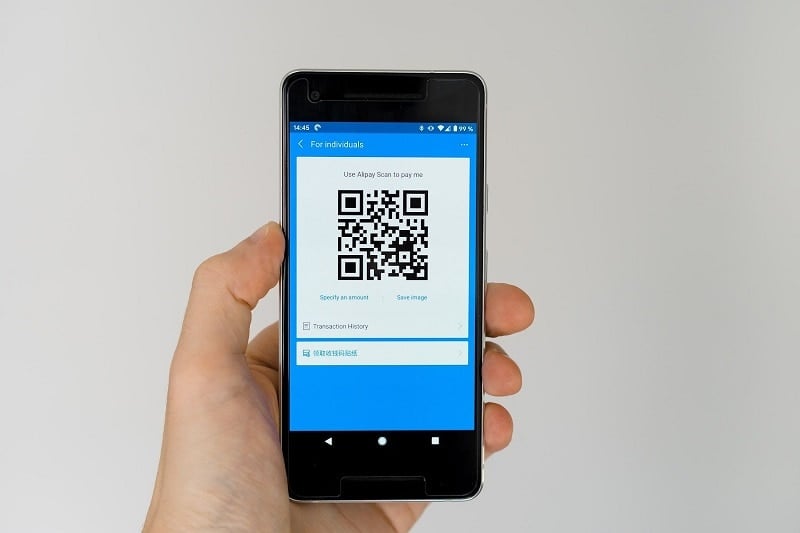 The most common payment methods are Alipay and Wechat Pay. Credit cards, both Chinese and international, are also accepted.
Alternative payment methods are sometimes an option. They each come with their own risks and advantages.
Paypal is certainly the safest. Paypal offers buyers protection. However, sellers are more reluctant to use it due to high tax rates and difficulties in receiving the money. Paypal is not an automatic option on Chinese sites. But can be used with shopping agents.
Western Union is user friendly but doesn't offer any protection to buyers. Avoid sellers who ask you to wire them untraceable money in advance.
For large bulk orders from China, bank transfers are common. But they do come with high fees. Do not do this unless you are very sure about the validity of your supplier.
More Helpful Links:
Receiving Packages
Delivery logistics can sometimes be an issue, especially for expats who are not proficient in Chinese. Delivery people might call you and will not speak English. In order to prevent any inconvenience, the address should be written in Chinese. Most people use their office or school address.
Security or reception will handle parcel collection and keep it safe until you pick it up. But make sure this is okay first.
Scams & Warnings
Buying online is fun and addictive, after moving to China, it will become part of your everyday life. The fun and convenience of it all might come with some risks or scams.
Listings for products might contain counterfeit goods and false advertising, even if the platform itself is trustworthy and renowned they can't verify every seller. A few simple habits can help avoid these situations.
Reviews and buyer comments give good insight on the product quality
Buy only from certified sellers or Gold Accounts (Alibaba)
Do a quick search on other websites like Amazon to see if the product and price compares
Avoid buying luxury products online. Most high-end brands aren't selling on these platforms, so you will be buying a counterfeit
Unusual payment requests signal a scam. If they ask you to use Western Union or bank transfers instead of through the site options, avoid.
Perks of Online Shopping in China
Online shopping in China is generally secure and easy. Prices are cheap, delivery is fast, and apps offer many ways of saving money. Customers can get coupons, accumulate points, get rewards, free delivery, and other discounts.
Huge shopping days offer even bigger price cuts. Singles Day (or Double 11) which happens on November 11 is a big deal in China. Launched by Alibaba, this equivalent of Black Friday in the United States was such a success that it soon became a tradition for all platforms.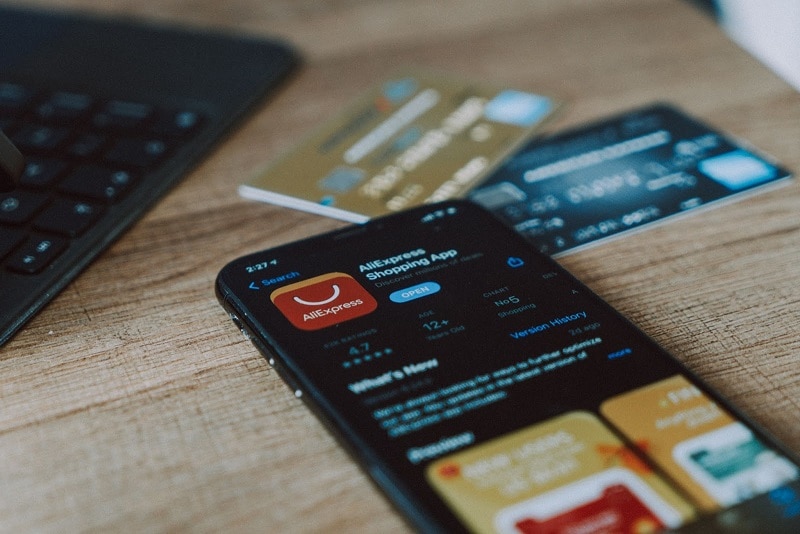 Other special shopping days include June 18 (known as the 'Mid-Year Shopping Festival' started by JD.com in 2010) and December 12 (usually a shop clearance day with attractive deals). October 1 (China's National Day), March 8 (International Women's Day, called 'Butterfly Festival' by JD.com and 'Queen Festival' by Alibaba) and February 14 (Valentine's Day).
Choosing a Platform
The most prominent e-commerce platforms are Alibaba, Jingdong, and Pinduoduo. Alibaba owns Tmall, Taobao, and Aliexpress, and you can now show directly though the Wechat app. Many others exist, such as Smzdm.com (promoting high-quality products) and Suning.com (specializing in electronics).
Wechat Shopping
Originally a chat and social network application, it has slowly evolved into a versatile application which, of course, has to include shopping to meet user needs. Wechat is especially popular for fashion because of the integration of videos, photos, and recommendations. Wechat is favored to promote brands and get influencers involved.
WeChay Brand Mall has everything you can imagine on it, just like Taobao. From beauty productions to e-scooters. But Wechat also has a great used goods market where you might pick up some second-hand bargains.
Sellers might have a Wechat official account or a Wechat mini-program (a website within Wechat, that can be customized to fit the needs and enhance customer's usage). Clients can subscribe to accounts and receive offers, discounts or any relevant news in real-time. They can ask questions directly in the chat box, enabling direct communication with the sellers. Furthermore, Wechat influencers can link their looks to Wechat official accounts, so their followers can easily buy their outfits.
Pros:
Wechat is all-inclusive, from spotting an item on an influencer, sharing it with friends, to buying it
Excellent customer service with fast response time
Cons:
Some of the app features/shops are available only in Chinese
Wechat Pay or Alipay need to be used with a Chinese bank account
Alibaba
Alibaba is a Business to Business marketplace accessible to both businesses and individuals. The vast majority of products starred in Alibaba are sold in bulk: beauty products, fashion, electronics, and even a grocery service. Depending on the seller, buying items by unit can also be possible.
Customisation service is available, and negotiating prices and quantities are very common. With a website available in English and very low prices, Alibaba is very popular among expats and worldwide.
In order to avoid scams, it is safer to buy from Gold Members. They are sellers that regularly pay a (high) fee and have passed an onsite inspection. This technique helps reduce scam risks but doesn't guarantee high quality products.
You can also favor Verified Sellers accounts. They are Gold Members who have been certified by third-party institutions after a thorough inspection of the company (including production capacities, company profile and management).
Some sellers also adhere to Alibaba Trade Insurance. This service provides customer support and will only process the payment upon reception of the parcel. An icon indicating that sellers are registered with this Insurance should be visible on their profile page. Among the usage conditions, the Insurance doesn't apply when using Paypal and if the two parties haven't used Alibaba Message Center.
Pros:
Available in English and many other languages.
Direct access to manufacturers and customizing options
Cons:
Risks of scams, and/or surprisingly low quality products
Buying a single product isn't as profitable as buying large quantities
Taobao
Taobao is part of the Alibaba Group with a stronger focus on one-off purchases. While countless products are displayed on the app, many of them are low quality or fakes. A study launched by the China State Administration for Industry and Commerce in 2015 showed that more than 50% of Taobao products are fake. It hasn't changed since then. This might not matter to you if you are happy to get what you pay for. $10 Nikes are not going to be Nikes though, so use common sense.
The website focuses its marketing strategy on discounts. Sellers are encouraged to be competitive by first displaying products with the lowest price. Coupons are often offered, negotiation is possible and each order earns coins. Coins can then be redeemed for a certain percentage of the product.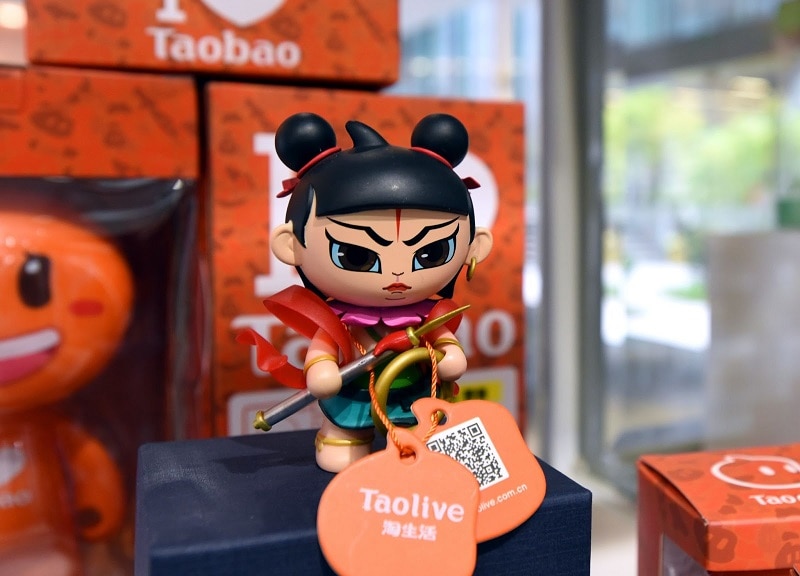 All payment methods are available and the main currency is the RMB. Domestic shipping fees are applicable, but Taobao often miscalculates international fees. Be careful if you are shopping outside China and expect potential unexpected additional costs from your local customs and immigration.
Pros :
Cheap
Year-round discounts
Cons :
The app and site is only in Chinese
High risk of scams
Jing Dong
Better known by locals as JD.com, they might be Alibaba's most significant competitor and deserves its status because of its audacious strategy. JD.com developed its own logistics line, from inventory, infrastructure, to logistics networks. As a consequence, JD.com ensures an easy refund policy, reduces the risks of fakes and scams and the delivery system is the fastest among all e-commerces.
In 2020, 90% of the packages were delivered the same day. JD.com even developed the 'Instant Delivery' Option, allowing delivery within one hour. Their logistics are one of the most well organized in China.
Contrary to other e-commerce platforms, cash-on-delivery is allowed with JD in order to be as inclusive as possible. The membership program of JD.com, called 'JD PLUS', is one of the best programs, where members get discounts, free shipping, and accumulate points that can be converted into rewards.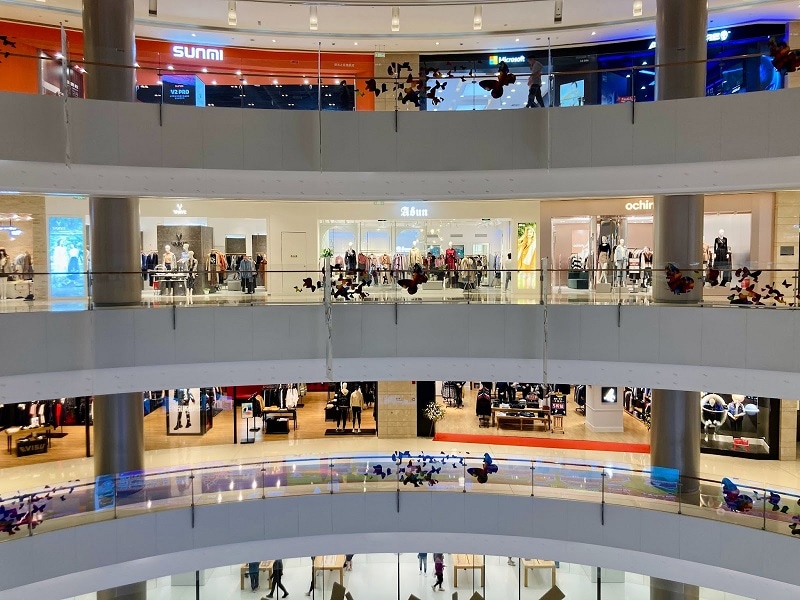 JD also initiated in-store experiences. Along with E-space, JD Home Appliance, JD computer and digital stores, the most remarkable physical store is undoubtedly JD Mall that was launched in 2021. This five-story mall provides a multidimensional experience. When buying a product, the payment is processed through a QR Code and the package is delivered directly to the buyer's home.
The most useful of all stores is certainly JD.com grocery chain 7Fresh where high-quality food will be delivered within 30 minutes to your door.
Pros:
Fast delivery
Easy refund policy
Cash on delivery
Paypal is an option
Cons:
Slightly more expensive
International cards are not accepted yet but they are working on it
Pinduoduo
Pinduoduo is the third biggest marketplace in China. Although expats might not be familiar with it, it is worth the try. Pinduoduo specializes in connecting farmers to customers and promotes 'an agriculture more inclusive' and 'a sustainable future for agriculture'.
In 2020, Pinduoduo also launched Duo Duo Grocery, where customers can order fresh products. The platform will match the order with the closest farm. When searching online, you might find an English website, but buying is only possible on the Chinese version. Some rumors say that in September 2022 Pinduoduo will open to the United States' market.
The Pinduoduo, unlike its competitors, focuses on third-tier Chinese cities. Its success finds roots in the 'group buying' innovative approach. Every article has two different prices, one set for an individual buyer and the other set for a group of buyers. The strategy is simple : the bigger the group, the higher the discount, sometimes up to 90%. The objective is to encourage people to share product links with friends and family. In this digital age, this practice went viral on social media, and Pinduoduo attracted many customers.
Pros :
Access to farmers
Online grocery shopping
Cons :
Focuses on the national market
Not tailored for the expat market
Shopping Agents
You will find that when you start searching for Taobao or Alibaba online in English, the search will trigger results from unofficial looking websites. You are going to come across Bao Pals, Parcel Up, and Bao Hero, among others.
Normally, unofficial sites like this will serve as red flags, and we might rush to the official sites instead, however, expats in China often exclusively use these types of agents for their online shopping needs when the sites are not in English.
While you should be suspicious of third parties in these situations, they really can help. Using a site like Baopals broadens your payment options and puts all the work on them. They do any negotiating for you, they return products and discuss problems with the sellers on your behalf, and their fees are miniscule. Usually 5% or a flat fee of something like 35 THB.
While they might make your experience smoother, and have good customer service, proceed with caution, try buying some low-cost items first and get familiar with the experience and the agents.
Now, on to You
Entering the fascinating world of online shopping in China can be overwhelming, especially when facing so many products, discounts, and purchase incentives. The risk of scams and counterfeits is also high, so always keep an eye open.
Google translate will be your best friend in navigating the applications and communicating with sellers. Do not hesitate to seek advice from Chinese-speaking friends, either on the language use or an app set-ups.
Overall, enjoy! Most Chinese people use online shopping nearly daily to meet all needs. It will not be long before you also find it becomes second nature to go straight to an app before even thinking about visiting a real-world store.