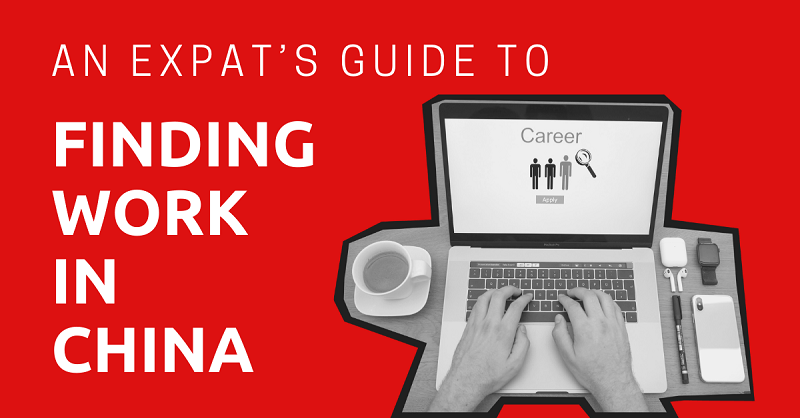 The world's second-largest economy is rife with all sorts of job opportunities for foreigners.
But the job market has changed dramatically in recent years. Finding a job in the Middle Kingdom requires a little more resourcefulness than in your home country.
And for teachers, the recent government clampdown has flipped the teaching ESL industry upside down.
The good news is this thorough guide will teach you the ins and outs of the job-hunting labyrinth of China. Here you will learn the needed qualifications and prerequisites, a guide to its cities, thriving industries, and how to increase your luck of landing a good opportunity.
Merely a few easy-to-find expat job platforms exist, like the longstanding eChinaCities, which also features numerous articles and channels on how to network your next job like a "Flexpat".
This article will take approximately 25 minutes to read. Don't have the time right now? No worries. You can email the ad-free version of the article to yourself and read it later!
Preparing for Work in China
Making the choice to work in China is no small feat. You'll definitely need to get several details squared away before you book that plane ticket, like:
What are the jobs available?
Where should I live?
What do I need to apply?
Can you just hop on a plane and figure it all out once you get here? Short answer: no. While that might have been possible pre-pandemic, business and tourist visas are not available as of this time of writing.
This might change in the future, however, China's visa requirements are always evolving and have been getting increasingly strict since about 2012. Prior to that, it was common for people to arrive in China with only a vague plan about getting a job.
Many people would take their time, interviewing while on 3-month tourist or business visas then doing a "border run" to Hong Kong to switch their visa to a "Z" work visa once they had chosen an employer. Those days might be a thing of the past for now at least.
But on the optimistic side – once you find the right job with a reputable organization, they should be able to facilitate your transition with relative ease.
Starting The Process
First, you apply to several jobs – and (hopefully) hear back from some of them. Then those companies arrange an interview with you online, then send a contract.
Already in China? You are almost guaranteed to hear from them if you qualify- as stipulated in the job description.
Ultimately, there is a path to gainful employment in China although it involves minor to major time-consuming application procedures and governmental bureaucracies.
Schools of all sorts are severely lacking in foreign talent right now, and are desperate for qualified teachers.
Companies outside of education are less likely to go through the arduous process of hiring from someone overseas unless you're deemed an expert in your field.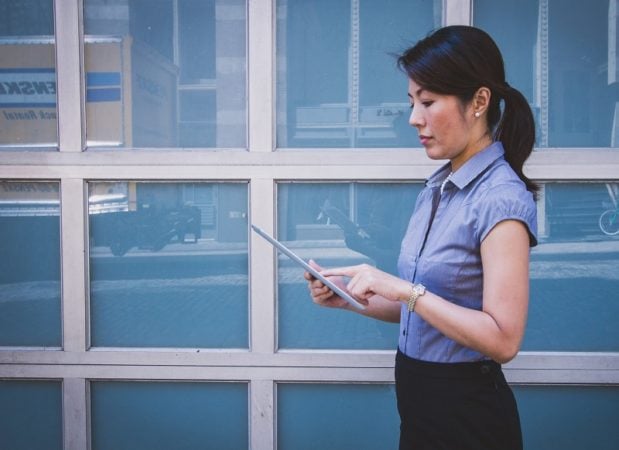 All foreigners require some form of visa to enter China and visa regulations vary or change sporadically, so you will need to ensure your employer is handling your application for you (don't try to DIY!).
Whether you are applying from outside or within China, anticipate that some paperwork will need to be coordinated within your home country and eventually be mailed internationally.
General Requirements for a Work Visa
Across the board, no matter what kind of full-time job you have lined up, these documents are
A must:
College diploma (at least an undergraduate or bachelor's degree)
Sealed/stamped invitation letter from the employer
Certified health check, done at your local medical facility
Valid passport with at least 9 months or more before the expiration date
2 years of previous, relevant work experience, notarized by former employers
This paperwork does not usually need to be translated into Chinese. English is fine.
Teaching English and Other Subjects
English teaching (ESL) visa requirements can vary from city to city or depending on the employer:
An undergraduate or bachelor's degree (does not have to be specific to teaching or in education)
Passport from an official English-speaking country; must be from

The United States of America
The United Kingdom
Australia
Canada
Ireland
South Africa
New Zealand
Working experience of 2 years unless you…

Hold a college degree related to education,
Hold a teaching license in a native English speaking country,
Or an international ESL teaching certificate with the minimum required hours
Further Requirements
Age not exceeding generally 60-65 depending on location or employer
No criminal background as proved by an authorized check in your home country
For Non-Native English Speaking Country Passport Holders
English speaking proficiency, usually indicated by IELTS, TOEFL, or other officially recognized English language tests
A masters or postgraduate degree in your subject of teaching is usually required for international schools or higher education institutions
Warning
DO NOT work at an English training center, school, or institution if you are not a valid passport holder from an English-speaking country. This is illegal countrywide and you could risk fines and/or deportation.
Non-English Teaching Visa Requirements
Similar requirements to all the above
No need to be a passport holder from an English-speaking country.
Teaching license from your home country if working in an international school
2 years of teaching experience
College degree in the field of expertise if teaching at a higher education institution aka university or college
Criminal Background Check
Getting a criminal background check in your hometown, even despite the fact that you may or may have not lived there in recent months or years, may be required.
Depending on which nationality you are and what country you are applying from, the entire process can take 3 to 6 months before you can actually enter China. Begin this process as soon as possible.
Teaching Nomad offers a fantastic authentication service if you need help getting your criminal background check notarized in the US.
Language Requirements
Most jobs will require you to be proficient in varying levels of English, aside from whatever language of origin you were hired for.
Some basic knowledge of the Mandarin language and fundamentals in understanding Chinese etiquette will go a long way in making your transition easier. Our guide to learning Chinese might help you out and prepare you for life in China.
Work Visa versus Work Permit
A common misconception is thinking a Work Visa and a Work Permit are the same thing.
Work visas will grant you entry into China, but once you arrive, you will need to apply for a work permit in order to remain in the country for at least six months to one full year. It is a separate book, while the visa is a page in your passport.

Make sure you or your employer register your passport and visa information at the local police station within 24 hours, the housing registration certificate will be necessary when applying for a work permit.
Health Checks
A clean bill of health is required for all foreign talent in China.

Regardless of whatever field or industry brings you here, expect to redo your health check even after you complete one in your home country.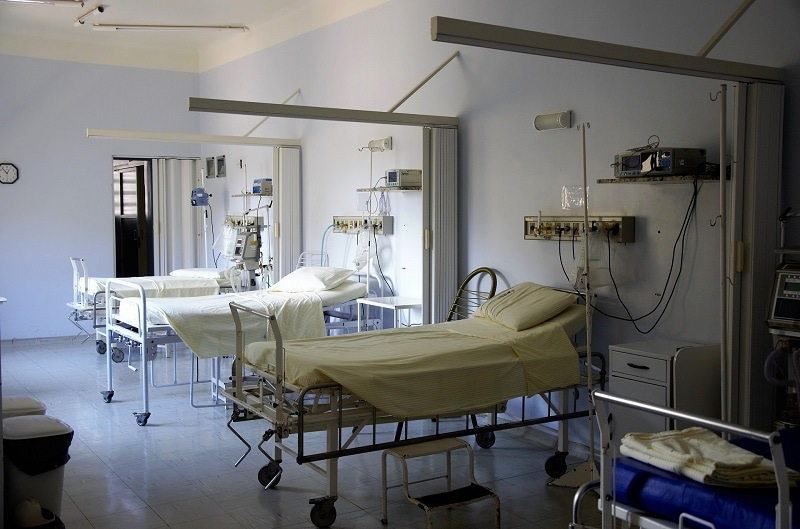 Health checks are generally done at designated hospitals or public health departments. Depending on what city you are in, a Chinese-speaking assistant may be imperative.

Your employer should send someone to accompany you to the hospital (they get crowded and complicated) unless they advise otherwise.
To learn more about Chinese in Beijing hospitals and prepare you for what to expect, see our guide to Beijing hospitals.
Note: All the aforementioned visa requirements in this article are not absolute nor deemed as official. You should verify all of your required visa documents and application procedures with your employer or agency.
Adapting to Worklife in China
Moving to China requires a lot of adapting, and while you might be most worried about the move itself, you also have to think about the differences you will face in work culture.
Language
Should you be able to speak Mandarin fluently to get a job in China? Most likely not. Employers hire foreigners for specific purposes, but if you are working outside of the teaching field, it will be a huge bonus to speak Chinese.
The reality of workplaces in China is that a majority of staff speak Mandarin to each other. You'll feel more included if you can understand at least parts of the conversation and interact with your colleagues.
Culture
Understanding Chinese culture may be just as, if not more, important, since norms, behaviors, and relationship dynamics can vary considerably from your own.
Translation
Fortunately, modern technology has caught up with translation needs, and AI is on your side if you lack language skills.
WeChat has instantaneous text translation for all of its content. That means you can read Chinese articles and text within WeChat, without the cumbersome copy and pasting.
WeChat also can snap pictures, scan, and perform instant image to text translation. Google translate and several others offer direct voice dictation though you will need a VPN to access some of these services.
Learn about VPNs in our Complete Guide to Choosing the Best VPN for China!
Geographical Flexibility
Choosing which city to work in is key to your happiness in China. If you want a quiet life with a low cost of living choose a second-tier city. If you like to party on the weekends with other expats, you are going to love Beijing or Shanghai the most.
If it is important that you have creature comforts and western food, or if your tolerance for staring and constant attention is low, then you will want to avoid China's smaller cities.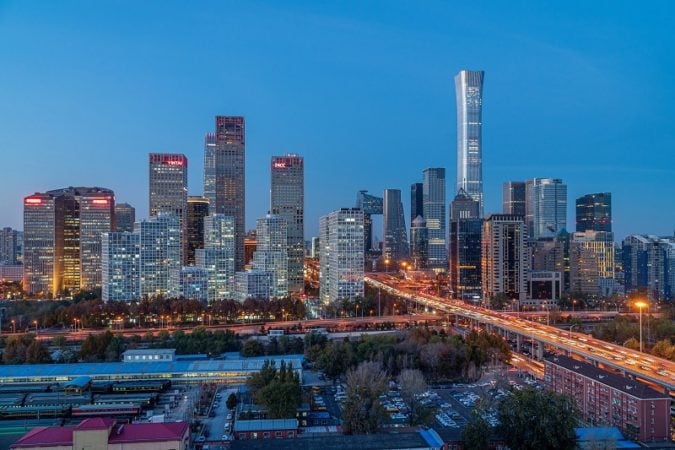 Once you are in-country, changing your work visa between companies is relatively easy, provided you have a competent visa professional helping you. So you will never be stuck in one location if you end up feeling you made the wrong choice for your lifestyle.
Job Hunting Platforms
Websites are the tried-and-true method of hunting for a job anywhere – but China is limited in online options for job boards. This is partly because of The Great Firewall, but also because many channels have moved onto WeChat as their primary web presence.
Nevertheless, there are still a handful of trustworthy websites to scour for opportunities.
LinkedIn
Searching for jobs in China on Linkedin is a bit tricky. Almost all of the posts are targeted at Chinese nationals, with many requiring fluency in both English and Mandarin. This platform is best for management and executive positions.
That doesn't mean you should neglect this platform for working professionals. If you have a career game plan and know how to network, Linkedin is a secret weapon for networking with people within companies and schools. Build a qualified profile, and start reaching out.
eChinaCities
eChinaCities is a long-standing platform has been around for over a decade and has undergone some notable improvements along the way.
Be aware that most jobs posted on this site are on behalf of recruitment agents and headhunters, and not the actual school or company itself.
Their job search section contains thousands of jobs for foreigners in China and their Career Advice section provides practical information about job hunting, job applications, and the hiring processes. It is great for ESL jobs but also lots of creative positions appear on the site.
HiredChina
Similar but different to the above-mentioned eChinaCities, HiredChina is a newer platform with a more contemporary approach to job searching.
Unlike their competitors, HiredChina is also a foreign HR firm that headhunts on behalf of local companies. It is great for finding more niche positions with smaller organisations.
LaowaiCareer
This platform provides mainly teaching and education-related jobs, as well as internships and full-time career opportunities for entry-level talent or working professionals.
Whether you are already in or thinking about working in China, LaowaiCareer can help you find the job you are searching for.
Note: The term "laowai", while considered dismissive by some, is just Chinese slang for foreigners, with "lao" meaning old and "wai" meaning outsider.
WeChat
Channels
There are tons of subscription accounts to follow on WeChat. However, since WeChat is a closed platform, we, unfortunately, can't link any of these channels listed below.
In your app's search bar, type in these names and start following these channels:
CSJOBSDAILY – The go-to platform for foreign national job seekers to find work and advance their careers in China
GICexpat – Guide in China (GIC) expat can support you from various aspects to enhance your living experience
ForeignHR – Recruitment group for foreign nationals in China
JobsCINA – eChinacities is the leading job site for foreigners in China
Expat Services SH – Expat-Services.cn (ExS) is a Shanghai lifestyle media that helps connect expatriates and locals
LawAndSocietyReview – Professional insight on Chinese Law, and access to Chinese lawyers
AnyHelper – China's best real-time Q&A system for expats
Private Groups
There is just no getting around it. Many job referrals in China are introduced via personal connections, whether they're posted publicly or not. A good majority of jobs are shared internally in closed WeChat groups.These groups usually contain dozens to hundreds of both Chinese locals and international expatriates alike.

So how do you get in with these groups?
Find people who are on WeChat with links to people in China
Those people need to be in the right social circles related to your work
Those people need to invite you into these private groups on WeChat
City-Specific Job Platforms
Single cities in China out-populate some countries around the world so inevitably, some have their own media which cater exclusively to their international communities.
Beijing
The Beijinger, launched in 2001, it's one of the few original and still thriving digital media companies serving the international community. With no shortage of articles and tips on living in Beijing, they feature helpful categories of topical advice on everything relevant to expats, from dating to districts.
Their classifieds list part-time gigs like tutoring language to local toddlers or full-time positions at world-renowned organizations like the British Council and Microsoft.
Shanghai
SmartShanghai, this independent media publication pretty much offers everything TheBeijinger does but caters to the international community in Shanghai – which is larger than Beijing's.
They claim to be "dedicated to honesty and editorial transparency" and own all of their content, written by a "team of long-term, opinionated and knowledgeable writers and editors."
Shenzhen
Shenzhen Jobs, formerly known as Shenzhen Party, the newly revamped Shenzhen Now features jobs in China's Greater Bay Area but is focused on Shenzhen, China,
Originally established in 2001, this platform features the latest in Shenzhen daily news and articles about the most dynamic city in China, with updates and info spanning Futian to Shekou.
Guangzhou
GZ-jobs.com, freshly launched in the summer of 2021, GZ-jobs finally fills the huge void of a Guangzhou dedicated job-hunting platform.
And unlike other platforms, this one is devoted to fields outside of education – since there is no shortage of sites out there already – to post jobs in IT, trade, engineering, and more.
Headhunters
Sometimes it is easier to work with a professional rather than trying to find a job on your own. It is of no risk to reach out to a few recruitment specialists as a part of your research.
Teacher Recruitment Agents
Hundreds if not thousands of foreign HR (human resource) businesses operate on the basis of recruiting foreign teachers for schools and training centers in China.

Pros
These agents have direct access to employers
They help companies with staffing
Host a large pool of international talent
Cons
Hard to distinguish between professionals and amateurs
Unethical practices like gouging salaries or false information about the jobs
"Bait and Switching" i.e. applying to one job but taken to another without your permission
Usually, the best ESL teacher recruiters have an established presence online, a reputable brand, frequently updated articles on life and work in China, a user-friendly interface, and a modern, mobile-friendly website.
Recruitment Sites for Teachers
ESL Jobs in China launched in 2005, they have successfully placed thousands of ESL teachers all over China, and provide mentoring and personal support.
Work and Live in China matches English speakers with the best ESL jobs in China. Since 2013 they have helped hundreds of teachers.
Teaching Nomad was founded in 2011 after its founder moved to Shanghai and discovered a gap between great teachers with great schools in Asia.
Executive Headhunters
Often reserved for the higher level and higher-paying occupations, these specialists work on behalf of companies in acquiring mid-to-senior level professionals.
If you've achieved a degree of success in your career, with practical experience in working in China or Asia, then enlisting with an executive search firm may be a smart move.

One example of a reputable head-hunting agency is the DragonFly Group, composed of experienced consultants who are a blend of Chinese and European experts with a long history of working in China.
While there are too many of these agencies to name, check out this network for a list of reputable organizations.
Top Fields & Industries to Find Work in China
Education
Up until the government crackdown in the summer of 2021, private education was an estimated 122 billion US dollar industry, the largest in the entire world. Recently thousands of training centers have been forced to shut down or pivot in order to adapt to new regulations.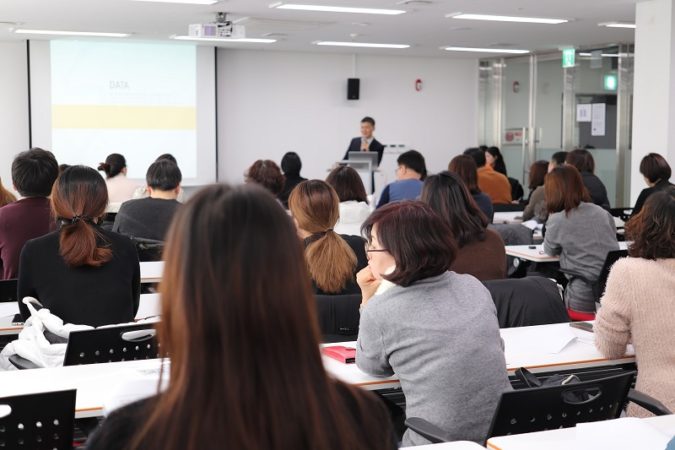 Because of the Covid-19 Pandemic, public and private schools face a shortage of foreign teachers. While this sector is in the middle of huge changes, there remains a huge need for education professionals.
Artificial Intelligence, Robotics & Big Data
China aims to become the world leader in AI by 2030 and is giving out attractive offers to foreign talent to work in China. As it is "aiming to surpass European and U.S. dominance in cutting-edge technologies and build a domestic industry worth almost $150 billion."
Hospitality
Hundreds of high-end hotels from Marriott to Hilton opened this past decade.
Aside from the international brands, China has a wide selection of its own luxury lines of hotels, many of which hire foreign talent. As the pandemic subsides and foreign visitors resume travel to China, it is likely that a lot of 4 and 5-star hotels will need to re-hire overseas staff.
Foreign Affairs
Since Beijing is the political capital of China, finding a governmental or diplomatic-related job at an embassy or a chamber of commerce is a desirable path for a qualified candidate.
Engineering
Specialists who are able to work or advise in a wide range of areas for engineering can make some serious money. Never has it been a better time to be an engineer in China.
From energy, water, and mineral natural resources, environmental tech, agriculture, biotechnology, software engineering, and many other sectors, foreign experts are in serious demand.
Other Fields
eCommerce – helping domestic brands market their products in key markets outside of China.
Trade – assisting with manufacturing, supply chain operations, logistics, import, and export of goods, whether you are bringing products into China or to yours or other foreign countries.
Media – English and other language copywriting, digital marketing outside of China, graphic design, and communications are greatly needed by all sorts of businesses and organizations.
The China Flexpat Podcast
This audio show features guest expats who openly share their advice, experience, and expertise on working in China. The China Flexpat podcast's mission is to provide a platform for seasoned expats to share their knowledge and experience in pursuing a career in China.
They welcome a wide spectrum of guests to talk about how you can "become a well-paid and happy China flexpat with the right skills and mindset."
Flexpat? "A China flexpat is a flexible expat who wants to live and have more than one job in China and is interested in China's business world, culture, people, and language."
Where to Work in China
Tier 1 Cities
"Tier-1 cities are densely populated and have higher living expenses. There are major international airports, industries, top multi-specialty hospitals, education, and research institutes in these cities"
Beijing
For the grittier, young professional seeking a full China experience, there is no other city like Beijing.
Home to 100 billionaires (the most in the world), nearly 1,550 startups and tech firms, and countless corporations ranging from Fortune 500 and multinational companies, hardworking vibes are prevalent here. For hunting apartments, check out our guide here.
Shanghai
Ranking among the world's largest seaports, Shanghai is renowned as the financial capital of China, heavily driven by industry and international commerce. On par with Hong Kong, Tokyo, and other global megacities, this fashion capital has the largest community of expats in the country as well.
Shanghai is on average the most expensive city for expats. Click here to get our rundown of the cost of living in China.
Guangzhou
Ideal for those keen on working in manufacturing and export-related industries, Guangzhou contains the country's most important port at the Pearl River. Its history goes back thousands of years as the global trading hub for maritime merchants in the south of China.
Shenzhen
Arguably the most livable first-tier city in China is Shenzhen. This metropolis is clean, modern, and lighter on traffic and crowds.
Nicknamed the Silicon Valley of the East, it has emerged as a tech hub with a robust ecosystem for making electronics and products, and strong in finance and investing. And it's next door to Hong Kong.
Smaller (But Huge) Cities Worth Mentioning
These up-and-coming cities are generally more affordable, although more laid back with a lesser international influence than Tier 1s.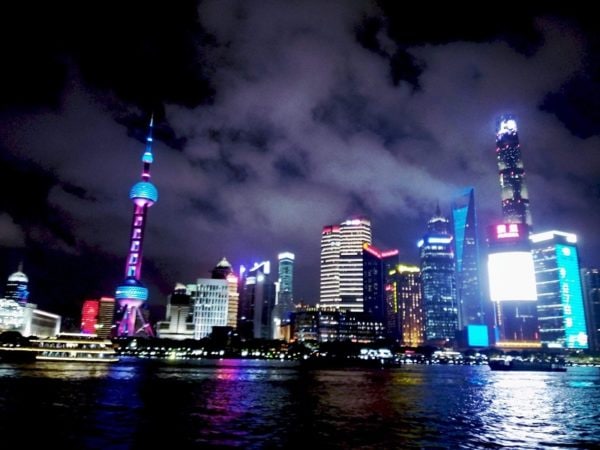 Hangzhou is home to Alibaba and many other tech and commerce companies, while Chengdu is the center of business, technology, and travel in southwest China. Nearby is Chongqing, the third-largest economy in China in terms of a municipality, and its spicy cuisines are a staple in Chinese food culture.
Also in the center of China is Wuhan, a gateway city to the Yangtze Gorges, an academic and commercial center. Close to Beijing is the home to one of the country's biggest container ports, Tianjin, with lots of European influence. Near Shanghai is Suzhou, one of the top economies in China and revered as the Venice of the East.
How Covid-19 Affected the Job Hunt
We all know the world has changed and is still undergoing metamorphosis. China is still a desirable destination for those interested in working abroad, but the landscape is not the same as it was even 2 years ago.
The Mass Exodus of Foreigners
In 2020, flocks of foreigners fled the country, never came back, or are currently waiting to re-enter. However, this past decade overall saw a stark increase in the number of foreigners in China.
The 2010 national census counted slightly fewer than 600,000 foreigners living in China at the time. However, last year in 2020, foreigners were hovering over 800,000.
Interestingly enough Beijing and Shanghai foreign resident numbers decreased, while Guangdong province, home of Shenzhen and Guangzhou, increased. Check out this peculiar graph that illustrates the dip in Beijing's foreigner population as of 2021.
Coming to China during Covid-19
Don't be discouraged by the "mass exodus". Matter of fact, you should use this void of foreign talent to your advantage. Employers of all kinds are finding it harder to recruit quality international candidates.
Foreign professionals are still moving to China amidst the pandemic, you can read up on one of our writer's stories here which details her experience in moving during Covid-19, an excellent account of everything you'll need to know and do prior to and post-arrival.
The July 2021 government restrictions on private language institutions and tutoring centers has also affected the future of the job hunt in China in ways which we cannot yet predict.
Compensation & Packages
Wages vary widely between industries and locations, you will need to do a lot more research about the types of jobs you are looking for and check their salaries on the platforms we have listed above.
It is not easy to give you a clear picture of what kinds of compensation you will receive, but see our suggestions below and remember that in China, everything is negotiable!
Insurance
See our in-depth guide to insurance in China here. You should obtain personal insurance before you move to China to cover you for emergencies that could occur in the transition. Your employer should also provide you with health insurance once your contract officially begins. But there is a huge range of hospitals and types of cover.
Wages & Taxes
You can read about the cost of living in our Cost of Living in China guide. In that guide we have provided a range of salaries that can be expected depending on your profession and experience.
Basically, a fresh graduate just starting out as an ESL teacher or similar can hope to get around 13,000 RMB and should not accept less than this unless they are volunteers or working in a very small city or town.
The range will go up to about 33,000 RMB per month for executives and far more for those top professionals who have obtained a much-sought-after "expat package" position.
Your employer should help you open a bank account in China but here is our full guide to that process of opening an account and why it is so important to get it done as soon as you arrive.
We encourage you to review your home country's tax laws while working abroad. Your employer will help you navigate China's tax regulations but always remember to ask them for your NET salary to avoid being disappointed with your take-home pay after they take out China's necessary taxes.
Now, On To You!
Remember these tips as you embark on this journey: network – referrals are your ally; give yourself time – it could take as little as one day to several months to find the right job; be scrupulous – there are lots of not-so-great jobs and employers out there; ask lots of visa questions – the bureaucracies are complex; and finally, learn some Chinese – it'll go a longer way than you think!
Now that you are ready to jump on that plane and journey to the Far East, check out how to prepare for your big move by reading our guide on moving to China.