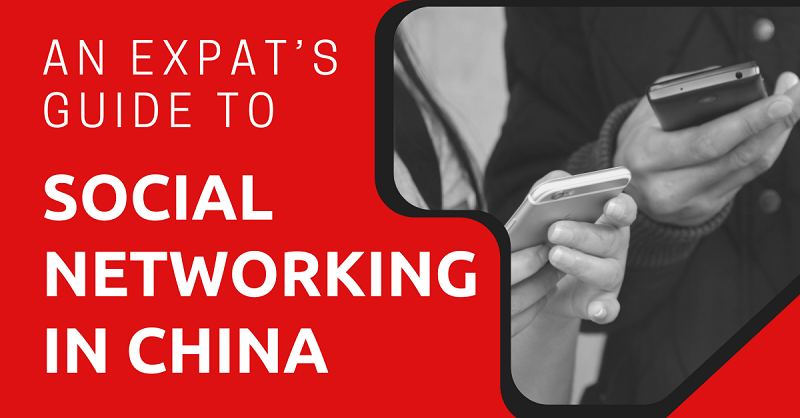 It started with the simple messenger service of QQ and it's evolved to video-based platforms like Douyin (TikTok). But even before these popular apps, social networking has always been a key aspect of Chinese life.
No matter the technology or the medium, making organic connections is one of the best ways for expats and locals alike to navigate the complexities of living in China.
Here is everything you need to know about the unique social media landscape and the power of networking in China.
This article will take approximately 13 minutes to read. Don't have the time right now? No worries. You can email the ad-free version of the article to yourself and read it later!
Is Social Media Banned in China?
Well known social media platforms such as Instagram, Facebook, and Tiktok do not work in China, so it is essential to have your trusty VPN installed on your phone before moving to China.
However, this does not mean that social media is banned in China – quite the opposite, actually.
Because most Chinese internet is under the protection of the Great Firewall, most of the popular social media apps used within the country are unique to China.
Once Google (taking Youtube and international blogging platforms with it) pulled its services out of China in 2010, this upped the ante for local Chinese developers to establish themselves in the largest market in the world and they really won over the majority of Chinese people who have adapted to a totally different internet than the one used in the rest of the world.
Top 5 Social Media Platforms for Networking in China
From WeChat, Weibo, and beyond, there are plenty of social media platforms that are used in China for the purpose of networking. Here are some of the best ones to use when living as an expat in the Middle Kingdom.
WeChat
Upon landing in China, expats need to download WeChat to their phones in order to get pretty much anything accomplished. There's really no way around it. Wechat is the all encompassing app that runs every part of society in China. It is 100% navigable in English with a user-friendly design.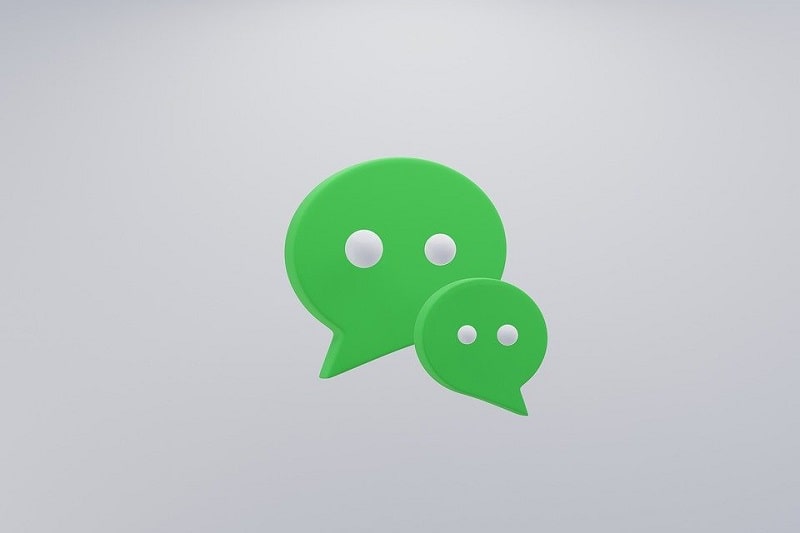 When it comes to searching for an apartment from Beijing to Shanghai, perusing job listings and doing video interviews with employers, social events, making all kinds of digital payments from street food to online shopping and even buying tomatoes at your local market, WeChat is it.
You will find yourself navigating the dating scene in your city and making new friends before you know it. Once you connect your credit card or bank account to WeChat Pay, life will be cashless and easygoing. All roads in Chinese daily life lead to WeChat in one way or another and it will soon become your whole world.
WeChat is also a handy tool (that truly is an understatement) for new expats to get their plethora of questions and key queries answered about settling into their new home. Because this app is used so synonymously throughout the country, it can be hard to think back on what life was like in China before WeChat but trust us, we got lost … a lot!
With over 950 million monthly users as of January 2022, WeChat is the most popular social media app in China. It can be downloaded on iOS or Android and works as a simple text or voice messaging app where you can send text, voice, and video messages. You can share – and see what your friends are up to – using WeChat's "moments" feature, which is similar to Instagram or Facebook stories.
WeChat's "shake" feature is also a popular function where users can simply give their phones a shake when the app is activated in order to find other users in your area.
Given the numbers alone, WeChat is a pretty powerful social networking tool for life in China. And of all the social media platforms available in China, WeChat remains the easiest to use for your basic social networking needs.
WeChat has also branched out with products such as WeCom (formerly WeChat Work), which is an internal corporate communication online platform similar to Slack. This new app has helped streamline the office management process for companies across the country.
Douyin
Want to share your latest dancing videos and find new followers? Download Douyin and you'll be on your way. With a similar interface as TikTok, Douyin is the Chinese version of the notorious video-sharing app.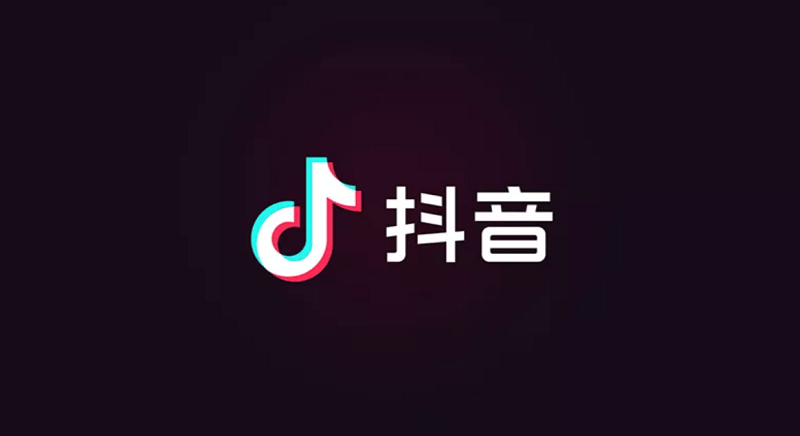 While Douyin is commonly known as the TikTok of China, there are still a few differences between the two apps. Douyin sees less users on a monthly basis (600 million compared to 1 billion) and the app also caters to a wider demographic, compared to the popularity of TikTok with Gen Z.
On Douyin, you can go live or save and share short 15 to 60-second videos to your friends and followers. The app is becoming one of the most sought-after social media platforms with big brands, as users can click on an item to purchase after seeing an engaging video. Douyin is also where you'll find the biggest Chinese influencers that you won't see anywhere else as it can only be downloaded and used in China.
Douyin isn't available in English, so brush up on your Chinese skills if you want to connect on this app.
Sina Weibo
You can discover the daily news, listen to and share your favorite new music, send messages to your friends, influencers, and brands here on Sina Weibo. This app is often referred to as "Chinese Twitter" because of the 140-character limit for sending messages.
Originally launched in 2009 as simply Weibo, Sina (Chinese) Weibo has evolved into a powerful social networking platform that currently sees over 240 million users. While many say that Weibo has peaked, you can still connect with other users by sharing text, photos, videos, and livestreams on this popular "microblogging" app when living in China.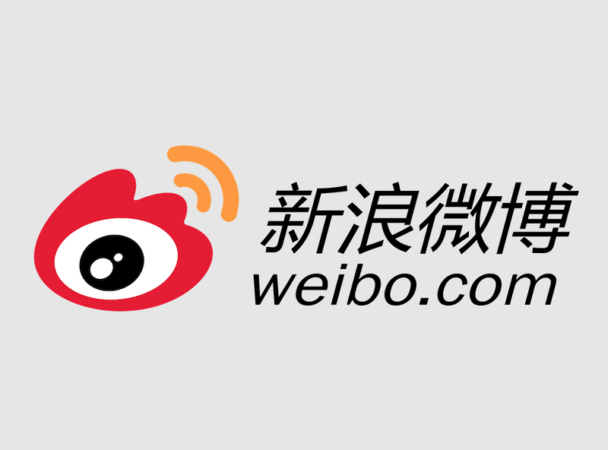 You can even use Sina Weibo to make payments, keep up-to-date with your finances, daily step count, and so much more. Sina Weibo is available in English as well.
Zhihu
Get your most frequently asked questions answered here on Zhihu, the most academic of the social media platforms on this list. Originally launched over 10 years ago, Zhihu remains a popular, community-based platform for curious users in China. According to the latest statistics, Zhihu had approximately 540 million monthly visitors and over 100 million active users in 2021.
Zhihu functions as a website which is accessible via desktop or mobile. You can contribute essays and create a thread on a certain topic, and even become a "verified expert" with an official account and interact with other users. Zhihu is also referred to as the Quora of China.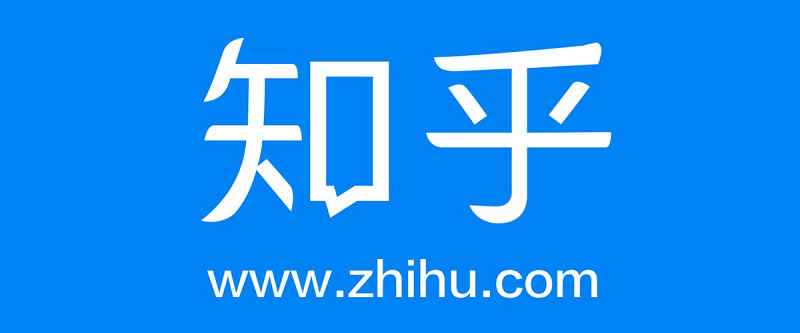 Note: Zhihu is only in Chinese, but because it is a website, you can use it very easily with a browser like Chrome that has automatic translation enabled.
Tencent QQ
If you've been a foreigner living in China for a while now, you might remember when QQ was THE social media and networking app. Sending over your QQ contact was the main way to connect with others, just as scanning a WeChat ID is nowadays in 2022.
Developed and managed by Chinese tech giant Tencent, QQ is still one of the most popular instant messaging apps in China. The latest statistics reveal that QQ has over 650 million monthly users, placing the app second after WeChat.
In many Chinese workplaces, QQ is actually favoured over WeChat as the go-to internal messaging provider for employees.
Because it can be used on mobile or desktop and doesn't need a phone number for installation, QQ is still the most accessible app for social networking in China. It's easier to send large files over QQ, and people can share and view blog posts, photos, videos and more over the Qzone.
QQ International is available in English, but in China, you will have to use the desktop with translation on in order to get the best use out of QQ.
Social Media and Chinese Society
When it comes to social networking in China, it's impossible not to discuss the topic without bringing up the key role that social media platforms play into the mix. While this is also the case in a number of countries across the globe (whether they are expat-friendly or not), the use of social media is in a class by itself in the Middle Kingdom.
For starters, the simplicity of an app to connect with your peers and potential collaborators is welcomed in such a large and populous country like China. Whether you want to promote an event or small business, look for an apartment, or connect with your co-workers, social media apps are the way to do it.
And it doesn't matter if you're living in a big city like Beijing or a second-tier Chinese city like Shenzhen or Chengdu, you will end up connected to these apps in order to connect with the new world around you.
Navigating the Social Media Landscape in China as an Expat
On top of the vital role that social media plays in the Middle Kingdom, a large part of living as an expat in China means finding your place and community in your new, chosen home. And this endeavor requires a little more effort than just downloading an app to your phone and sending messages to every expat group you can find.
Prior to the invention of social media, making connections and networking started with guanxi.
Social Networking and the Importance of 'Guanxi'
Little word, big meaning. You can't be living in China for too long before you learn of the term guanxi. And whether you plan to or not, you'll be putting this concept into practice before you know it.
What is guanxi, exactly? It's the original mantra for networking in the Middle Kingdom. Guanxi is the power of building connections organically to move up in the world and develop some sort of social security. Guanxi is especially important for anything related to your job search, career growth, even friend groups and relationships. The more you focus on building your guanxi, the more you will have the support of a community that you might need for future prospects.
While social networking in 2022 is primarily through apps and websites, the concept of guanxi being so ingrained in Chinese culture just shows that networking is held in high regard pretty much everywhere in the country.
So, with the invention of modern day social media, it's no surprise that networking through these apps and websites soon became the ultimate way to make connections and guanxi in China.
What Are Wanghong, KOLs, and KOCs?
What helps drive brand awareness, the latest trends, and lots of communication across many of these social media platforms in China are what's known as KOLs (key opinion leaders), KOCs (key opinion consumers), as well as Wanghong (Chinese internet celebrities).
The prevalence of flashy and fun video content on social media platforms over the past few years has led to these types of leaders and influencers to be an important entity in the online marketing sphere throughout the country. You will see these influencers on most social media apps used in China today, and they are of particular interest to businesses who want to build their brand and reach their target audience.
Now, on to You
In a country of almost 1.5 billion people, you'll never be alone. And with the prevalence of social media apps, there are so many ways to connect with others and network your way around China. You just have to know how to use them correctly.
The functionalities of the Chinese social media apps listed above may be a little different than some of the ones used in your home country, but the basic purpose remains the same – to connect with those outside of your inner circle, market your brand, and discover a place within that space.
Our advice to you is to take advantage of the social media platforms available to you in China and use them well. If you're genuinely looking to network and navigate your daily life, then these social media apps will help make your time in China that much easier.