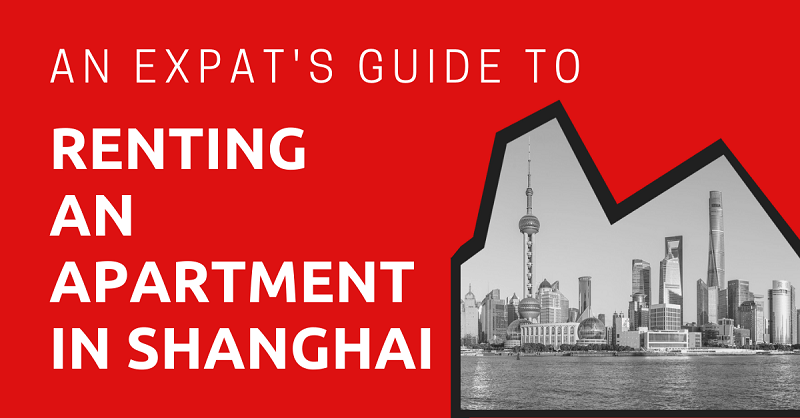 It's hard to overstate just how important it is to your overall Shanghai expat experience to find a place to live that you love and is comfortably within your means. It's the place you'll call home, where you'll host dinner parties and game nights, maybe even raise your kids.
But, living in a city like Shanghai, you're bound to have to adjust your idea of what you are comfortable living with and at what price. Initially, the city can seem inexpensive (hey, you can still get a steamer full of xiaolongbao soup dumplings for about 20 RMB), but that illusion is quickly dashed as you start looking at apartments. Rents here average 150 RMB per square meter with some prime neighborhoods soaring to over 250 RMB and salaries don't always match the high price points.
Fortunately, there are still some deals to be found if you know where to look and the post-covid market has left a lot of vacancies and lowered prices (a bit). So, take a deep breath as we dive into the Shanghai rental market. We'll walk through the basics of finding and renting a place while keeping your sanity and budget intact.
This article will take approximately 34 minutes to read. Don't have the time right now? No worries. You can email the ad-free version of the article to yourself and read it later!
Outline Your Needs: Defining Your Criteria
A great apartment needs to fit your lifestyle. Are you more of an International school and private driver kind of family or are you a single guy on a budget?
Do you have any children or pets living with you? Are you sensitive to noise? These are the things to consider at the start of your apartment search to find your perfect fit once you have decided to take the big step of moving to China.
Choose Your Location
Jing'An (静安), Xuhui (徐汇), Huangpu (黄浦), and Putuo (普陀) are all centrally located and are the most popular places for expats. All of these districts are found in the greater area of Puxi (浦西). Not surprisingly, rent prices are higher here than in the rest of the city. The Former French Concession (法租界) in Xuhui and Huangpu districts being the priciest of them all with it's dreamy, tree-lined walking streets and lane houses.
If rents in these dense, central areas are a bit out of range, you can save 20% to 30% by going a bit further out towards bordering areas. Look out towards Changping Lu, Jiangsu Lu and West Yuyuan Lu for the best deals.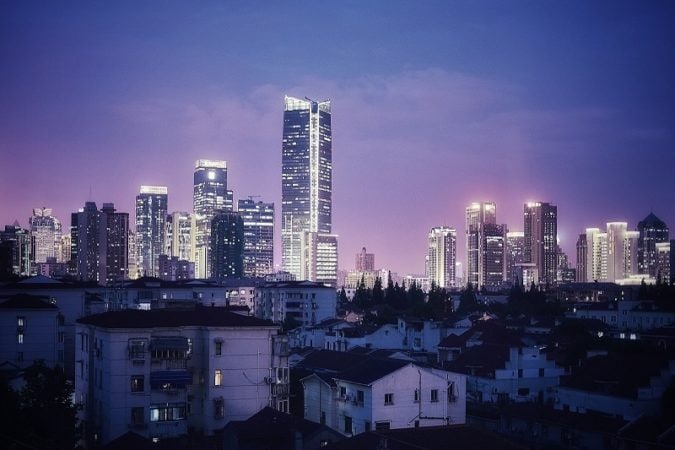 While most expats stay centrally located, there are other districts to consider in the city. Here's the general lay of the land for Shanghai's districts.
Jing'An
With epic views of The Bund and Suzhou Creek, Jing'An is the higher priced northern neighbor of Xuhui. Easy subway access, nice buildings and plenty of bars and restaurants to choose from.
New Jing'an (formerly Zhabei)
In 2015, the city government merged the economically lagging Zhabei district into what is now a bigger, artsier Jing'an area. Though now part of Jing'an, this area north of Suzhou Creek has its own distinctive feel. Some neighborhoods feel almost Brooklyn-like.
Xuhui
Luxury buildings, stunning lane houses, bars and restaurants galore – Xuhui is the stand out of Puxi. Expats abound in this part of town and it's right at the center of it all. Just don't expect many bargains along the tree-lined walkways.
Minhang
Minhang is a mix of students coming to study at one of the several universities in the district and factory managers who commute to their far-flung workplaces from this ideal southwest perch. You can find a great deal here, especially for Puxi.
Gubei
This semi-suburban outlier is one of the newest and wealthiest areas in Shanghai. With shiny new residential buildings close to the Hongqiao airport and rail station, this neighborhood tends to attract Korean and Japanese expats.
Xintiandi
It's all glitz and glam in Xintiandi. Between the tourists and the Teslas, there are exactly zero bargains to be had around here. Expect sky-high rents, designer furniture and a parking spot that costs as much as a one bedroom elsewhere.
Putuo, Changning, Hongkou
These suburbs are on the fringes of downtown Puxi. The neighbors and the buildings get more local the further out you go but the prices don't always go down with it. You'll still save over central Puxi though so they are popular options for expats.
Pudong
While the majority of foreigners want to stay north of the river, Pudong to the southeast offers an enormous and diverse alternative. The areas near the international schools feel so much different from the center of Puxi that it can be disorienting. You could fool yourself into thinking you were in America with the single family homes and the suburban environment.
While the high-end areas of Jinqiao and Lujiazui are filled with swank high-rises. You'll get more bang for the buck the further away you get from the river and Century Park.
Think About Transportation
The subway is your best bet for quick and reliable transportation, especially with Shanghai's frequent bouts of heavy rain. Your bike or scooter can quickly become useless in rainy weather and Didis or taxis tend to become scarce just when you need one the most.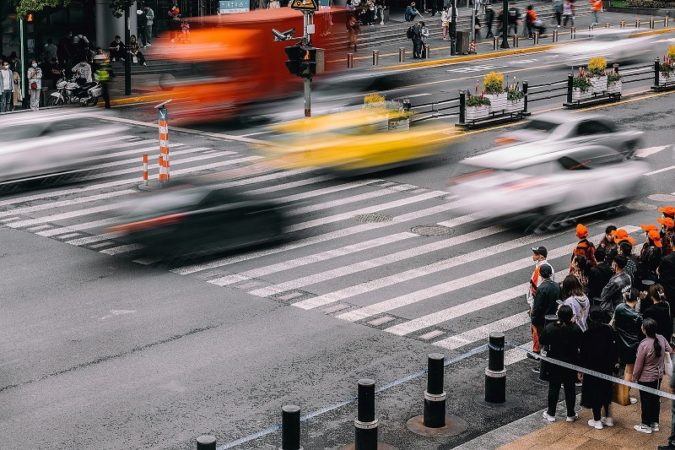 The subway is super fast, incredibly cheap and always on time, if not a little crowded. Look for an apartment near a subway stop, preferably one on the same line as your workplace or school.
Consider Children's Needs
Many of the large international schools in Shanghai are on the outer edges of the city and it is not uncommon for children to spend an hour or more commuting to school each way.
Hongqiao and Mingheng districts are good areas to consider for families with the budget for villa-style housing, private gardens and sometimes even amenities like swimming pools and playgrounds.
Planning for Pets
Allowing pets is at the prerogative of your landlord and you will need to get express permission for your furry friend.
China has a "one dog policy" and dogs within city limits must be under 20kg. However, once you are here, you will see that many people completely ignore this rule.
"Aggressive breeds" like German shepards, pit bulls and dobermans have been banned completely. Check all the requirements before bringing your pet to China. By law, all dogs will need to be registered with the local police.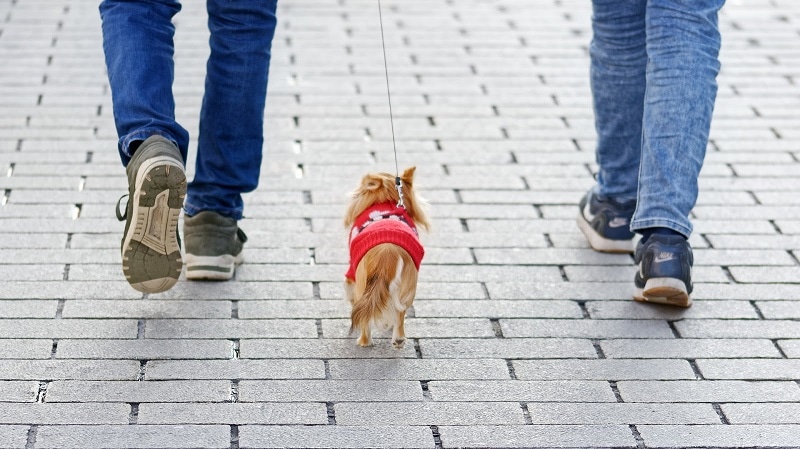 If your landlord does approve, they may still be pet-shy. They will often charge an additional pet deposit for any potential damages incurred by your pet (including the furniture).
You'll also want to check your neighborhood for potential walking spots. The majority of Shanghai's parks are not dog-friendly.
Property Types
In Shanghai, apartments, lane houses, and compounds are the three main types of properties you will see. All have their pros and cons and it might be worth your time to ask your agent to see a variety of places.
Lane Houses (Lilong, 里弄)
Every new expat dreams of living in one of Shanghai's iconic lane houses, the largest concentration of which line the tree-strewn streets of The French Concession. These houses can be quaint and impossibly charming with their antique details and wood floors but they are not cheap and often come with all the issues of an old house.
Lane houses cost about 25% more per square foot than a comparable apartment thanks to the continuing rise in demand for these charming abodes. You'll find wealthy, European expats to be the majority in lane house neighborhoods but many locals have also maintained their family lane home for generations. You'll get close to your neighbors living in a lane home as the walls tend to be thin and sound travels easily through the old construction.
Dampness and mold can also be a big problem in these homes. They are big issues in Shanghai anyways with the frequent bouts of rain, high humidity, and shoddy construction but the problem is often highlighted when living in a lane home that is over a hundred years old. Low water pressure, aging pipes, and pests might also leave you wondering if these places are really as charming as they look.
Old Apartment Complexes (Lao Gongyu, 老公寓)
Many Puxi, Shanghai residents live in this functional style of apartment. These concrete block walk-ups usually have 6-7 floors and have very little in the way of aesthetic appeal from the outside. Interiors vary greatly, however, as landlords tend to renovate to their taste and budget. Overall, kitchens and bathrooms tend to be small and the architecture remains boxy and functional.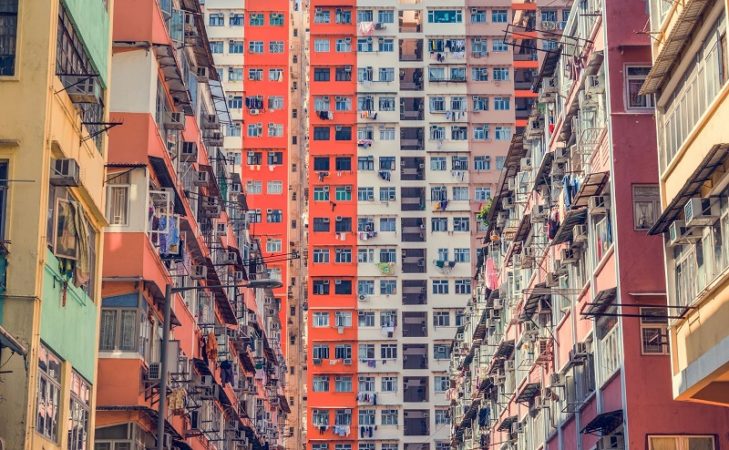 These apartment blocks first came on the Shanghai scene in the 1930s and were in wide use until the 1990s when high-rises began their ascent throughout the city. That means that older apartment blocks are 50-90 years old with a few rare gems featuring art deco details, antique tiled floors and elaborate staircases unheard of in a modern high rise. In some cases these older apartment blocks have a shared kitchen or entrance so take a careful look at the layout before making the trek to see it in person.
Ask your agent to look in the older downtown district of Huangpu, Xuhi and Jing'an if you are interested in these charming, old apartment blocks.
High-Rises
The Shanghai skyline is dominated by high-rise housing, often with 30 floors or more and rental options are plentiful in these buildings.
One important consideration when looking at renting in a high rise building is the time you'll spend waiting for the elevator. Many have just two elevators to service the entire building and things can get backed up quickly. If the building has 4-5 units per floor with just 30 floors, two elevators may be fine but if there are more units and floors, consider looking elsewhere.
You'll also want to take a good look around for mold and mildew. How damp does it feel when you're in the apartment? Are there any tell-tale odors? Avoid apartments on the first floor and look for signs of shoddy construction. Check the ceilings and walls for noticeable or painted-over water damage. Inspect bathroom corners for signs of mold. The landlord is obligated to address the damage but cleaning methods are not always thorough and the problem could return.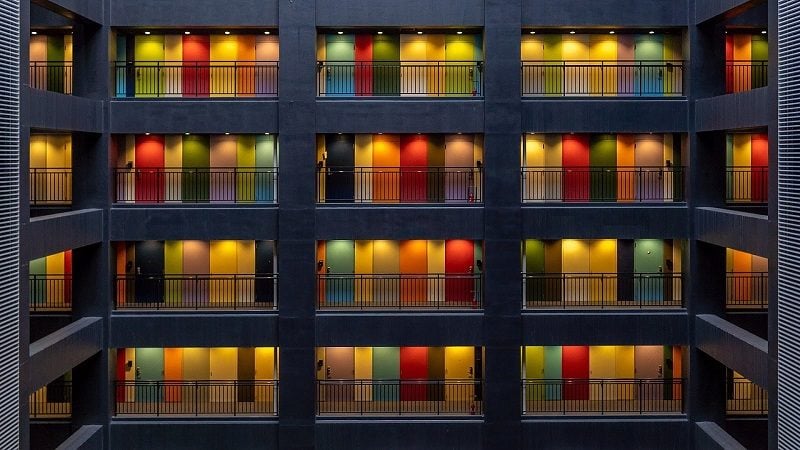 Don't forget to take a good look at the common areas of a high rise as well as the area surrounding the building, especially if you have children or a dog. Shanghai city blocks are not always safe for small children or friendly for dog walking and you'll want to plan your routes accordingly. The building's lobby and management offices also say a lot about how well-maintained it is overall.
Sublets and Shared Apartments
If you are coming to Shanghai on a short-term basis or you aren't ready to fork over 10,000 RMB for a 1 bedroom, there are a few alternatives available.
Many expats and locals list sublets on the English language housing sites mentioned earlier. You're usually dealing directly with the current renter in these sublet arrangements but, just as you would with your own apartment, you'll want to be sure to get everything in writing so there are no surprises. You'll also want to check the original apartment lease and landlord information to verify that it is a legal residency.
Roommates are also an option and the English language sites have listings posted directly by potential roommates. Avoid working with an agency to set up shared housing. People have reported unsafe and unsanitary results when working with an agency to find a roommate and you're likely to be incompatible with the other tenants at minimum.
Look for roommate listings that appear to share a compatible lifestyle to yours, where communication will be easy. You'll also want to be sure everything is above board in a shared apartment. Check the main tenants rental agreement and ask for your own written agreement. 
Luxury Apartment
Shanghai offers plenty of luxury apartments, especially in the most popular districts among foreigners, such as the Former French Concession, Huangpu, or Lujiazui.
You might get a two-bedroom apartment in the Former French Concession for 45,000 RMB. While the price for a villa in this zone can go up to 150,000 RMB, they are "palace" size, 400-500 sqm, with many bedrooms and enormous gardens.
The advantage of renting a luxury apartment is that they are often in a great location with a swimming pool and gym. You can always negotiate the membership card for these facilities with the landlord when bargaining the rental price.
Also, this apartment often has onsite cleaning services and many other perks like serviced apartments.
The Biggest Criteria Determiner: Budget
No matter what kind of housing you find yourself in – lane house, apartment block, or high rise – the rule of thumb is that apartments in Shanghai average about 150 RMB per square meter. This will mean that a one-bedroom goes for around 10,000 RMB and a two bedroom for around 15,000 RMB on average.
Before moving to Shanghai, you should get a good understanding of the cost of living to decide if this pricey city is right for you and your family.
If that is out of your range, landlords occasionally drop prices and there are still cheaper pockets of the city further out from downtown Xuhui and Jing'an. Or explore sharing housing costs with one or more roommates.
There are also plenty of options on the higher end. Historical lane houses, semi-suburban detached family homes and flashy high rises abound for those with the budget. In the 30,000 RMB range you can find centrally located 3 bedrooms and up at the 50,000 RMB range you'll get features like a balcony with a view. 
Please note that location plays a big part in the rental price. To give you an idea, a one-bedroom apartment in French Concession may cost you 15,000 RMB a month while a similar room in Minhang costs you only 10,000 RMB.
Keep in mind that the ideal amount of your monthly income to spend on rent is 30% and keep things within your means. Unlike some western countries, there is little in the way of credit checks in China and you are responsible for knowing what you can afford.
Finding Your Home
It's helpful to get a lay of the land and scroll through pictures of what's currently available before talking to an agent.
Here are some recommendations on where to start.
Online
There are many ways you can find a place to rent online in Shanghai.
WeChat Groups
WeChat is the ubiquitous source of knowledge in China and looking for an apartment is no exception. There are tons of WeChat groups out there dedicated to renting an apartment in Shanghai where agents, landlords and expats will post their current listings and occasionally, sublets or short-term rentals.
Facebook groups can be made up of up to 500 people and can be super helpful for all your advice crowdsourcing needs. Unfortunately there is no way to link to these groups or even search for them in the WeChat app, you must be invited by a member and the only way to do that is by word of mouth once you arrive in Shanghai.
Ask your colleagues, friends, and even neighbours if there are any local groups that can help you find a home or even just get neighbourhood advice, buy 2nd hand furniture, or find other information about your new life in Shanghai.
English Websites
Check out the latest apartment, sublet and roommate postings on these English language websites.
SmartShanghai Classifieds. The first stop for most expats looking for an apartment. You can even find listings directly from the landlord here and skip the agent altogether. Shared and short-term rentals are also available.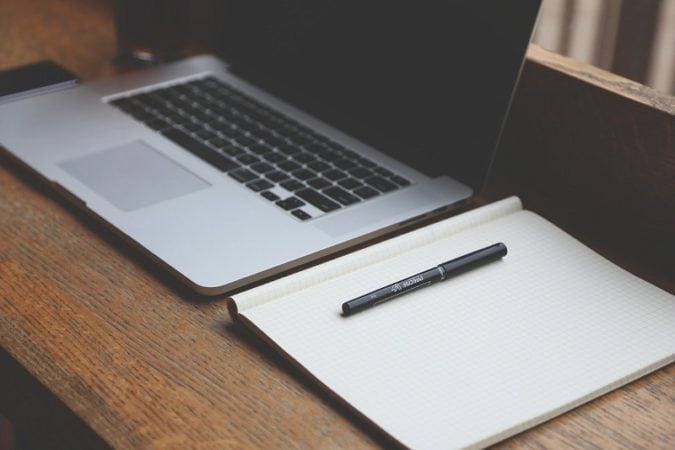 Flat in China is an easy-to-use site geared towards expats with cushy corporate packages. Prices tend towards the high end but the places are beautiful and fun to browse.
Wellcee takes a "lifestyle" approach to real estate with features like the roommate finder, city guides and even live activity meet-ups in your area. Great for making friends or finding a roommate.
Chinese Apps & Websites
These large listing sites are popular among locals looking for apartments. You'll find a huge range of apartments throughout the city if you're able to navigate in Chinese or manage by using an automatic translator with your internet browser.
Ganji Shanghai 赶集网 – The most popular Chinese language site for real estate searching.
58.com 五八同城 – "Wuba" as it is known to locals is popular not just for real estate but also for job hunting, second hand goods, and much more.
Lianjia 链家 – One of the biggest residential real estate brokerages in China with thousands of physical locations and agents across the country.
Ziroom 自如 – Verified apartments, roommate services, even other concierge services.
Online Listing Warnings
It's good to keep in mind that the photos posted on WeChat and online are not always "what you see is what you get." You might contact an agent about a particular apartment only to find it has "just been rented" or go to see an apartment only to find that you've been catfished by an apartment that looks completely different from the photos in the listing. Try not to get too attached too early and walk away from any agents that aren't up front with you.
The majority of online listings are posted by agents but in rare cases, it's possible to find a listing posted directly by the landlord, thus avoiding any agency fees (more on fees below) but often, even these listings are posted by agents posing as landlords.
Smart Shanghai has a full list of common apartment rental scams which you should definitely read as a part of your online research before you get stuck into finding your perfect home.
Hit the Streets
It can also be helpful to hit the pavement and go visit potential neighborhoods. Look for buildings that catch your eye and stop into the management office or look for a local real estate agency.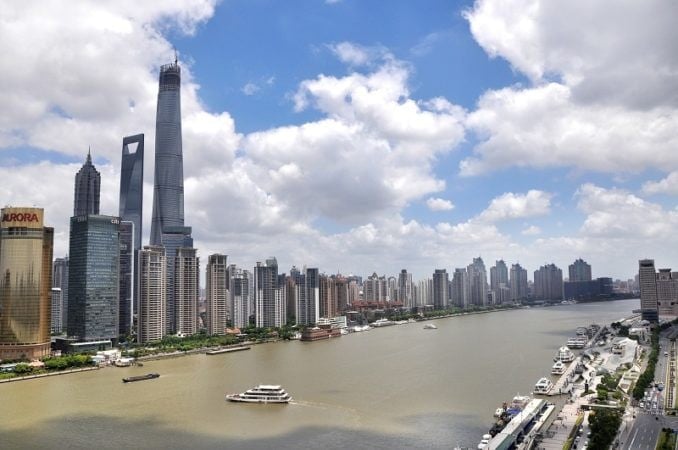 Inquire if they know of apartments available in the building you're interested in, general prices in the neighborhood and any other buildings to consider in the area. They may even offer to show you places that day.
Get Agents
Getting a good agent is key to a pleasant renting experience in Shanghai. Your agent will be the go-between for you and your landlord throughout the duration of the lease and they have the inside knowledge on the range of apartments that fit your criteria.
Many of them speak English and can help with negotiations with the landlord, paperwork, even police registration and setting up utilities. Agents can be a truly helpful part of the process if you find the right one.
Finding a Good Agent
You can throw a rock in any direction and find an agent in Shanghai. Most of the listings you see on WeChat, online and listing apps are posted by agents and reaching out to those listings will connect you with someone who is eager to show you the apartments they have available in their database.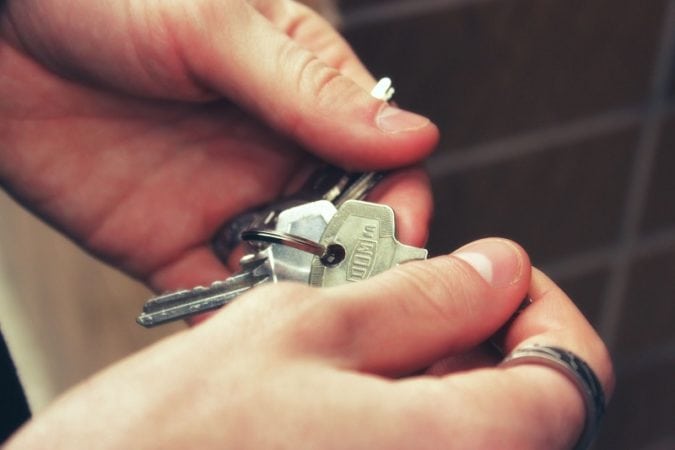 You can also stop into a neighborhood real estate agent office or ask friends who have moved recently for an agent recommendation.
It can also be helpful to talk to more than one agent and see which one you want to take things further with.
They work on commission so you'll want to be respectful of their time but it can be an advantage for you to have access to the database of more than one. Choose an agent you have good communication with, one that takes the time to answer your questions and most importantly, one that is showing you places that fit your criteria and budget.
Agency Fees
The standard agency fee is 35% of one month's rent (70%, split between renter and landlord) but be sure to discuss the agency fee before you start looking at apartments so you don't get hit with a surprise fee at lease signing.
At one time it was common that the landlord always paid the commission to the agent in the form of one full month's rent, but this is not the case anymore.
If they quote you a number higher than 35% remember that this price is negotiable. In some cases (usually higher priced homes), the landlord may be willing to pay the full agency fee.
Making the Big Decision: Apartment Viewings
Once you have narrowed down the best location for your new home and you have a strict budget in mind, you will be able to look at some potential apartments and houses. Here are some things to keep in mind so that you aren't blinded by a stunning view or big-screen TV.
Furniture
Unlike many western countries, most places in Shanghai come fully furnished with everything you'll need. From the sofa to the curtains, landlords include it all in the monthly price of your apartment. If you don't like the selection of furniture or have your own, you can negotiate to have it removed or replaced at the landlord's discretion.
Upgrades like a better TV or new bed can also be negotiated for by savvy renters and their agents.
Appliances and Amenities
Most apartments come with the essential appliances including a fridge and range in the kitchen, air conditioning/heating units throughout the home, a washing machine and often a TV. Some landlords will even include things like microwaves or DVD players, though quality varies greatly. Inspect everything and keep a copy of the move in the checklist that lists what must be returned to the landlord upon move-out.
While Chinese apartments are fully functional with appliances that will be very familiar to a western renter, there are some noticeable differences. In the kitchen you'll notice that fridges are often about half the size of a western family-size fridge. However, it is not the case for a high-standard apartment. Some might even have two fridges.
Apartments rarely have an oven and gas burners are common with wok-style stovetops with an open flame. Dishwashers are nearly non-existent and kitchen layouts are rarely a western-style open plan. Long, galley kitchens are most common. Luxury apartments may come with an open kitchen.
In the bathroom, you'll notice that most apartments do not have a bathtub and sometimes have very small shower spaces. Chinese consider the bathroom to be a "wet-room" and having a shower head installed just above the toilet is not altogether uncommon to save space. You'll want to check the water pressure in the shower and sink as well.
Many apartments have aging piping and can only muster a slow drip for the shower. You can buy a water pump to improve this slightly but you'll need it installed professionally without guarantee of it's efficacy.
Washing machines are generally included in each apartment unit but dryers are a rarity. Most apartments, even on the higher end, will have a clothing line near a sunny alcove in your apartment to hang wet laundry.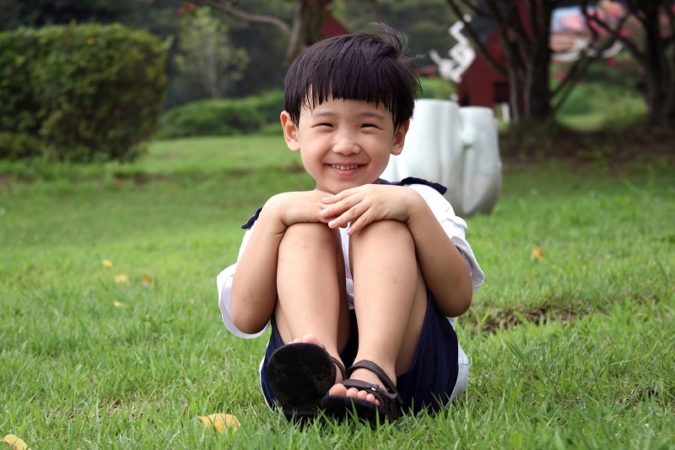 When looking at an apartment, you'll want to take a look up at the air conditioners as well. The brand can tell you a lot about how much the landlord has invested in the place. Gree is the highest price point and quality with Midea, Panasonic, and Hisense trailing just behind. Be sure to check the full functionality of each unit and avoid committing to any apartments that have shoddy AC units. You'll use them frequently.
You'll notice a few differences in the buildings as well. Common areas are often little more than a simple lobby and outdoor areas are minimal. Playgrounds, pools, and gyms are not the norm and you'll want to let your agent know up front if these features are important to you.
Construction Noise
Construction noise is a common complaint from apartment dwellers in Shanghai. Look for tell-tale signs like scaffolding and dumpsters filled with construction debris on the street.
Pay special attention to how soundproof an apartment is during your viewing as well. Can you hear the neighbors TV? Noise from the street? Are there any schools nearby that might be noisy during morning exercises and parent pickups?
If you are sensitive to noise, choosing a higher floor may at least spare you from the street noise but no guarantee on your neighbors.
You'll also want to avoid lower floors, especially the first floor, as they tend to be the most prone to dampness and humidity. If you have your heart set on a ground floor home, plan to keep a few dehumidifiers running in your bedroom and living room to keep the mold and mildew from creeping into the plaster walls.
Final Stages: The Legal Stuff and Bureaucracy
Once you've found an apartment you love, things can move pretty quickly. You'll meet the landlord, negotiate a final rental agreement, get all the paperwork in order, move in and register! While it's exciting to sign on an apartment, it's important to understand what you're getting into and the potential pitfalls.
Here are some things to consider as you enter into the final stage of the renting process.
Landlords
Landlords are an important but often mysterious component to renting an apartment in Shanghai. You often won't meet them until lease signing but it's a critical time to develop your relationship with them face to face. They will expect you to be respectful and grateful for allowing you to rent the apartment but if you get the feeling your landlord is uncomfortable with foreigners or is otherwise difficult it might be best to reconsider signing on that apartment. A hostile landlord can mean trouble down the line.
Ask to check the landlord's ID card (shenfen zheng, 身份证) and property certificate (fangchan zheng, 房产证) and verify that they are truly the owner of the apartment. If they are unable to provide this documentation you should not sign on that apartment.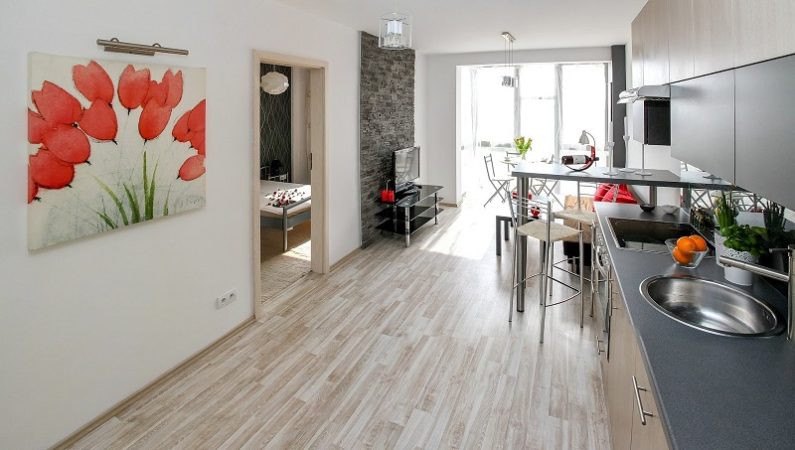 Second landlords (er fangdong, 二房东) are a unique feature of the Shanghai rental market. Some landlords will sign a ten-year lease on a run-down property and renovate it for rental income. For the renter, this means that prices are higher as two landlords are getting a cut of your rental check and those sometimes competing landlords don't always have the renter's best interest in mind. Avoid second landlords to save yourself the headache.
Negotiations
Rents, like many things in China, are negotiable. You might get a "12,000 RMB" apartment marked down to as little as 8,000 or 9,000 RMB depending on the motivation of the landlord to fill it. The longer an apartment has been on the market, the better your chances are that they will be in the mood to bargain.
You are not limited to negotiating just on rent either. You can ask for the addition or removal of furniture, and renovations or repairs if something in the apartment is not up to scratch. You can also negotiate on move-in costs, management fees, and agency fees. In some cases, landlords will grant a one month deposit over the traditional two months and waive or cover management and agency fees. It is also smart to push for a longer lease to lock in your current rental rate. Two, even three year leases are not uncommon.
Work with your agent to come up with terms that work for you and your landlord.
Rental Contract
Rental contracts in China are nearly always for a minimum of one year unless you're subletting or renting month to month. The most common type of contract is one month's rent up front as a deposit and two months rent paid in advance.
After the initial two months, rent is collected in three month installments. At the end of your contract, your landlord may give you the option to sign again or you can move and hopefully get your deposit returned. All terms should be clearly understood by all parties before signing.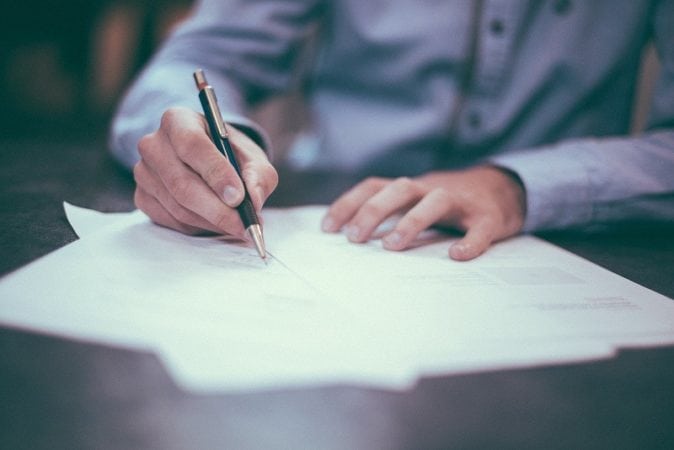 You should also be sure you've had adequate time to think about the agreement you are entering and don't be pressured by the agent or landlord to make a decision you are not prepared for. You don't want any post-signing surprises.
You'll also want to see the contract in both English and Chinese. Have an experienced Chinese friend look over the agreement to look for any red flags as this will be the final legal document. Double-check the details on the document including the size of the apartment, the rent payment date, the monthly rent amount, the contract length, and any additional details you negotiated with the landlord.
Moving-In Expenses
New tenants are generally responsible for the first month's rent plus a two months rent deposit up front on top of any agency fees and utilities that need to be installed.
For a 10,000 RMB apartment, these costs could add up to over 35,000 RMB. It is common for companies to advance new employees with cash to cover these upfront expenses, or you might need to look into sending money to China from your home country.  
In addition to deposit, landlords in Shanghai may ask for another 2,000 RMB to 4,000 RMB in advance to keep the apartment for you. The amount is negotiable.
Do not pay this fee unless you are certain that you are going to rent this place. Otherwise, you will lose this month if you change your mind later.
Fapiao and Rent Reimbursement
If rent reimbursement is covered by your corporate employment package, you will need to submit a "fapiao" (发票) from your landlord. Many landlords are unable to provide these receipts, however, and it will be important for you to ask if they can provide this service early in your negotiations. If they do issue fapiao, expect to pay between 3% and 5% of the amount you are requesting for the service as the landlord will want to offset the tax they will have to pay on your rent by missing this official tax receipt.
Residency Registration
After moving in, you will need to register your housing with the local police bureau for your visa. You will actually need to go through the registration process each time you return to the country, and each time you get a new visa, or move, so it's good to get familiar with the process.
Ask your agent where the nearest police bureau is to your new home. Or you can do it online as well.
To be a legal resident, you must be residing in the home where you are registered and your name must be on the contract. 
Your landlord must also be the legal owner of the apartment in order for you to properly register at that address. Be sure they know of your intention to register and flag any issues immediately.
Utilities Expenses
Your agent will be able to explain the bills and utilities systems at the home you choose. Everything can usually be paid online with Wechat Pay or AliPay these days. In some cases you might get a water card or a gas card which needs to be "refilled" with units at your building management office each month.  
You'll be billed for utilities monthly throughout the year so be sure to set aside some funds as they can be expensive. Apartment insulation in Shanghai is notoriously bad and Shanghai is south of the national north-south dividing line for subsidized central heating in China. That means high heating bills in the winter and air conditioning bills in the summer.
Electric bills could be 300 to 600 RMB a month depending on how much you use your air conditioner, washer and dryer, and other electronics.
Water and gas are usually minimally expensive at about 100 to 200 RMB a month.
Internet hookup will be about 2000 RMB for the year but this is usually paid upfront when they install your broadband.
You will likely want a cleaning lady to help you around the house. This will cost about 50 RMB per hour and you will need to decide how often she comes and how many hours she stays depending on the size of your home. This could be an additional 1000 to 5000 RMB a month for your family.
Now, on to You
We hope that you have enjoyed this journey through the Shanghai rental market and we wish you the best of luck on your apartment search. Renting an apartment might be one of the bigger obstacles you have to overcome as an expat but hopefully having a place you can call home will make it all worth it.