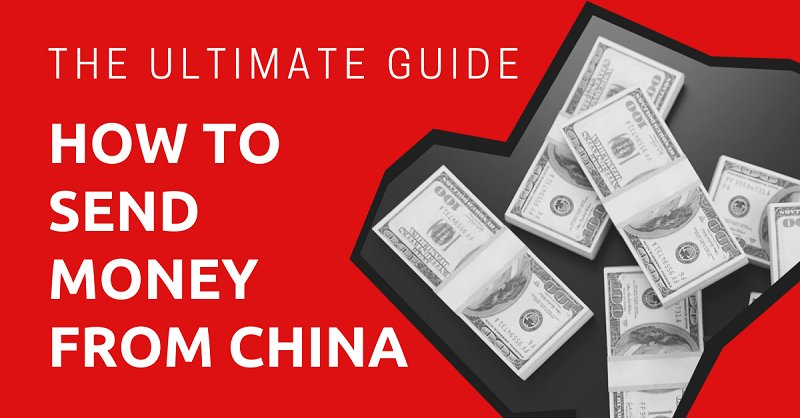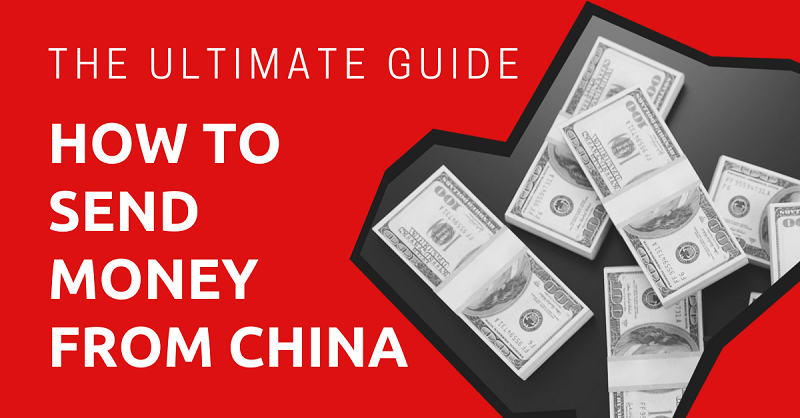 An expat in China can make a good salary, it is just one of the reasons so many people choose to move to the Middle Kingdom in the first place. China has a wide range of options to live within any budget. The rent and food can be cheaper than in many western countries, there is an exciting lifestyle awiting you with great nightlife, adventure, sports, travel, and career options.
While the cost of living in China is relative to your lifestyle, even those who choose western comforts over local living, will still be able to accumulate quite a bit of savings and will likely need to send money back home to cover mortgages, credit cards, and other real-life expenses.
This guide will give you all of your options as far as getting your money out of China. It is no easy feat. China famously does not like people sending their money abroad, hoping to encourage in-country investment instead. The fees are high, the limits are strictly enforced. But we can help show you the way.
Note: in this guide, we cover personal savings and transfers of relatively small sums of cash. Different regulations and limits apply to commercial businesses.
This article will take approximately 25 minutes to read. Don't have the time right now? No worries. You can email the ad-free version of the article to yourself and read it later!
Banned in China
Known for their lower costs and fast transfer speeds, the online options are limited when sending from China.
Generally speaking, these service providers have not been permitted by the Chinese regulations to send money out of China.
These blocked services include Wise, MoneyTis, and XendPay which can only be used to send money into China, not out of China.
China does not allow the trading, buying, or selling of crypto currencies. This might change as China works on developing its own forms of digital currency in the future, but right now it is strictly illegal.
5 Considerations for Sending Money from China
Sending money back home is easier to do if you are well prepared for what is to be expected. These are the five factors to consider when choosing the best method to send money.
China's Rules and Regulations
Transfer Fees
Exchange Rates
Transfer Speeds
Language Barriers & Finding Experienced Banks
China's Rules and Regulations
There is a chance you will be making more money in China than you can spend with the great cost of living to salary ratio for expats in China. Whether you are physically carrying the cash out of China, trying to send it via bank transfer, or using a dedicated money transfer service, there will be rules pertaining to the amount of money you can get out of the PRC. While these are not always clear, we will try to break it all down for you.
The Technical Stuff
The People's Bank of China (PBOC) amended the authoritative banking law and rules in 2003: with the Banking Supervision and Administration Law of the People's Republic of China established in 2006, providing the China Banking and Insurance Regulatory Commission and the State Administration of Foreign Exchange, with the authority to regulate and govern outbound financial transfers from China.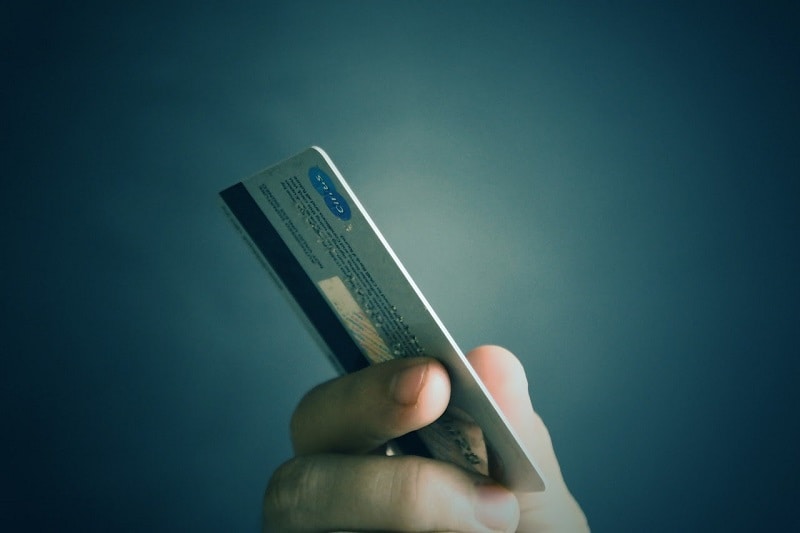 The Chinese government imposes strict control on capital outflow to maintain their financial stability and market confidence. With all outbound overseas money transfers and remittances, China focuses with exacting precision on the expat foreigner working in China. These specific restrictions on the flow of money from China are somewhat draconian. Far less scrutiny is given to Chinese nationals when making overseas remittances from China.
What This Means for You
Banks and transfer services have adopted a standard of risk management for non-Chinese money transfers to ensure compliance with the laws mentioned above.
To meet China's anti money laundering regulations the amount of money to be sent out from China must have been legally earned, and taxed, in a legally approved job. Remembering that your work permit in China will only allow you to work at one company with one income. Money made "on the side" is not legal.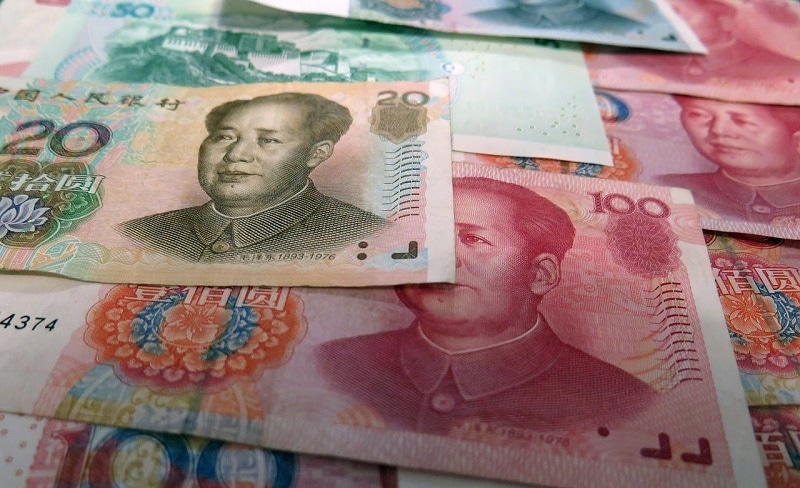 The daily accumulated limit to send money out of China for a non-national is the equivalent of US$50,000, provided the documentation supports that amount. While this seems like a lot, good luck trying to prove you earned that much money legally in China if you are trying to send large amounts on a regular basis.
There is also no annual limit, again, the amount is subject to your taxable income. Accordingly, the greater the funds, the more proof is needed to show before sending funds out across the border.
Limitation
There is another stumbling block. No matter how much you are allowed to send out of China, and which method you choose, each foreigner with a valid visa and work permit is ONLY allowed to purchase the equivalent of US$500 of foreign currency each day.
To send money out of China, you must first convert it to the foreign currency (and pay a pricey transfer fee of 2% to 4%). That is just one way China slows down your ability to send money home.
If you wanted to send only US$2,000 back home, you would need to visit the bank 4 times to convert your money in advance. On US$2,000 you will also pay between $40 and $80 in the currency conversion fee alone and this is not counting the second currency conversion fee in your home country if that country is not the USA.
Note: Chinese nationals are only allowed to purchase up to $50,000 US in foreign currency each year. Your Chinese friends might be able to help you, but they might not want to if they have their own financial dealings to think about.
Bank Transfer Fees
As you can see, sending money yourself via bank transfer out of China is not the easiest or most affordable way to do it. There are multiple fees you could end up paying on your transfer. These are dependent on your bank and the conditions under which you are sending the money, so you will need to check which ones will apply at the bank.
Possible applicable fees:
Fixed Fees – usually about 150 RMB processing fee
Percentage Fees – a 1 to 2% percentage of the amount you are sending
Combination Fees – Both fixed and percentage fees might be applied to your transaction
Receiving banks charge approximately 3% – 4% of your transfer amount but these rates vary by bank.
Exchange Rates
Exchange rates are the least transparent of the fees associated with a bank transfer, these require a careful watch.
Foreign exchange rates are set on the open currency market through supply and demand. In the past, China used their central bank and regulating Commission to manipulate their currency price for favorable international trade and often devalued their currency for export profit.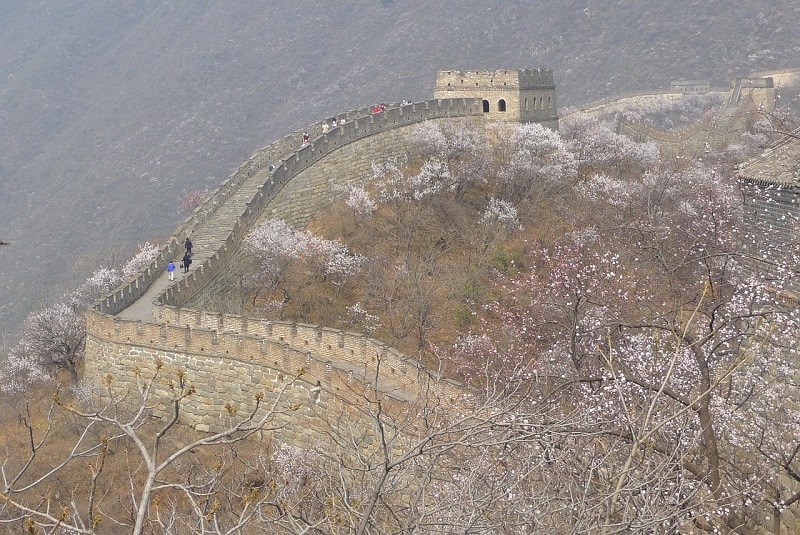 However, with the new Trade Agreement of 2020, Chapter 5, China now agrees to best practices. A reliable resource to check the fluctuating foreign exchange rates is XE. But Transfer service providers charge on average between 2% and 3% over the mid-market exchange rate.
Banks, along with other services like Western Union and MoneyGram can create their own exchange rates, within reason, and it is more profitable for them than any of the other applicable fees. You will find their daily exchange rates posted online like the Bank of China's exchange rates section of their website.
If you transfer the equivalent of USD $10,000 from China, you can end up paying USD $300 in conversion exchange charges.
Transfer Speeds
While most Chinese banks advertise on their websites that overseas remittance takes 3-5 working days, in the personal experience of the writer, the actual usual time for money to clear in your bank account from a payment made to you from China is usually closer to three weeks. There are many reasons the payment can be held up with international transfers, and from China there is a lot of paperwork that needs to be processed before the green light is awarded.
Language Barriers & Finding Experienced Banks
Not all Chinese bank branches have experienced staff who know how to process international transfers. Ask your branch if they can manage overseas money transfers.
In addition, you might bring along a mandarin speaking friend or colleague to help improve your chances when cutting through the language barrier.
6 Ways to Get Money Out of China
Getting money into China is pretty easy, but getting it back out again is rife with bureaucracy and expense. These are the top six ways.
Bank to Bank transfers
Western Union / MoneyGram
Cash carry
International ATM
Swapsy
AliPay
Bank Transfers from China
While it is a very good idea to hold on to your bank account back home when you move to China, you will also need to take this first important step in opening up a bank account in China. Banks are the most traditional and widely used method to send money out of China for most people. Banks are time tested, safe and secure. Your employer should help you with the process as they will pay your salary directly into a Chinese bank account and they usually prefer you open your account at the branch and bank of their choosing.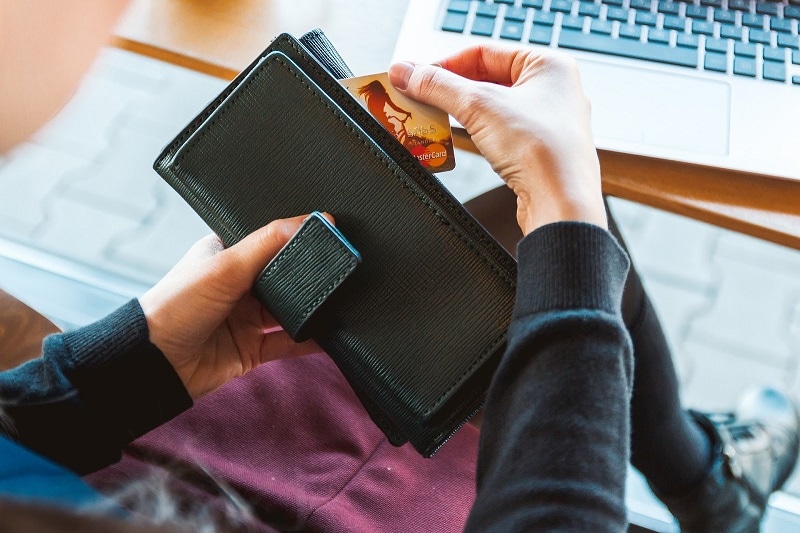 In addition to bank to bank transfers, setting up a bank account in China is important for getting a UnionPay debit card and being able to access ubiquitous digital payments in China which is almost a cashless society at this point. The UnionPay card will also allow you to process faster and more convenient Western Union and MoneyGram transfers from bank account to bank account.
Chinese Banks
When planning to open your crucial Chinese bank account there are a few things to keep in mind when it comes to who will serve you best for international transfers. Choose a bank and branch in a "foreign-friendly" part of town. If the staff have more experience dealing with foreigners then your experience will go more smoothly and there is a higher chance they will speak English. The larger Chinese banks also offer personal banking services, VIP status, as well as wealth management services. These banks are the most accessible with more branches for convenience.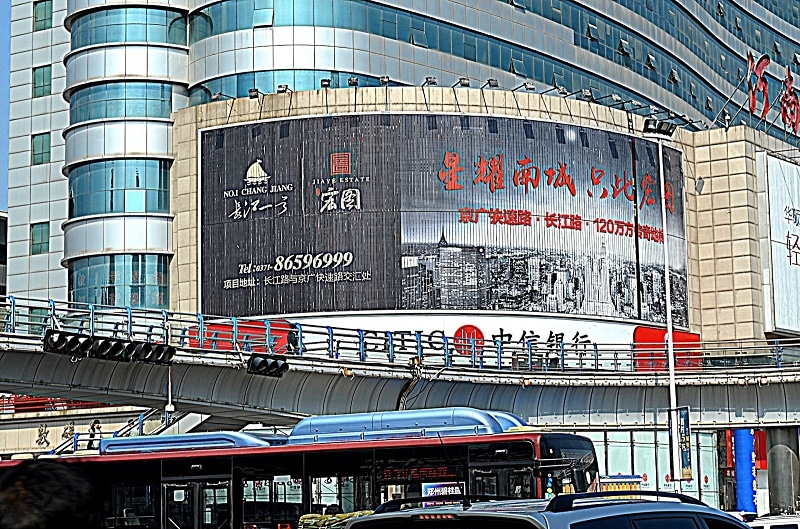 Any of China's big banks will serve you well: Industrial and Commercial Bank of China, China Construction Bank, Agricultural Bank of China, Bank of China, Bank of Communications, China CITIC, Bang of Beijing, Bang of Shanghai, etc.
Whether sending savings back home by transfer, or by remittance to friends and family, this guide shows the tried and true ways to meet the obstacles.
Foreign Owned International Banks
Some foreign-owned banks have branches in China. Unfortunately these banks don't have the ability to skirt the strict banking regulations on overseas money transfers from expats within China. The regulations issued from the People's Republic of China on Administration of Foreign Invested Banks allow licensing to foreign owned banks if they comply with the regulatory framework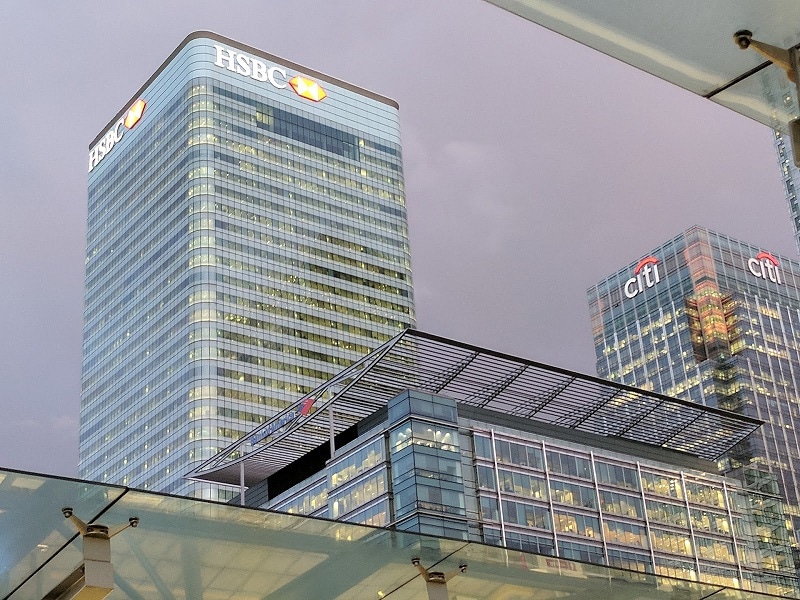 This means that even having an account with one of these banks will not really help you much when it comes to transferring money out of China. Furthermore, they have fewer branches around China and offer premium accounts to those investors with higher balances. For most people, the minimum holding balance needed to maintain one of these accounts puts them out of reach.
These are some examples of foreign owned banks with a presence in China: HSBC, Standard Chartered,The Bank of East Asia, Hang Seng Bank, Citibank, Deutsche Bank, BNP Paribas, JPMorgan Chase, MUFG, Mizuho, Goldman Sachs, and Credit Suisse.
Documents for Money Transfer via a Bank from China
An expat is permitted a one-time bank transfer out of China, up to the equivalent of USD $500, without additional documentation indicating the source of the income.
This process requires:
A completed outward remittance transaction form
Valid passport with any kind of Chinese visa
Destination Swift code and routing number
Any additional transfers require a lot more paperwork:
A completed outward remittance form
Bank account in your name
Payroll slips from your employer
Original copy of employment contract with official red stamp
SWIFT code and routing number to your overseas destination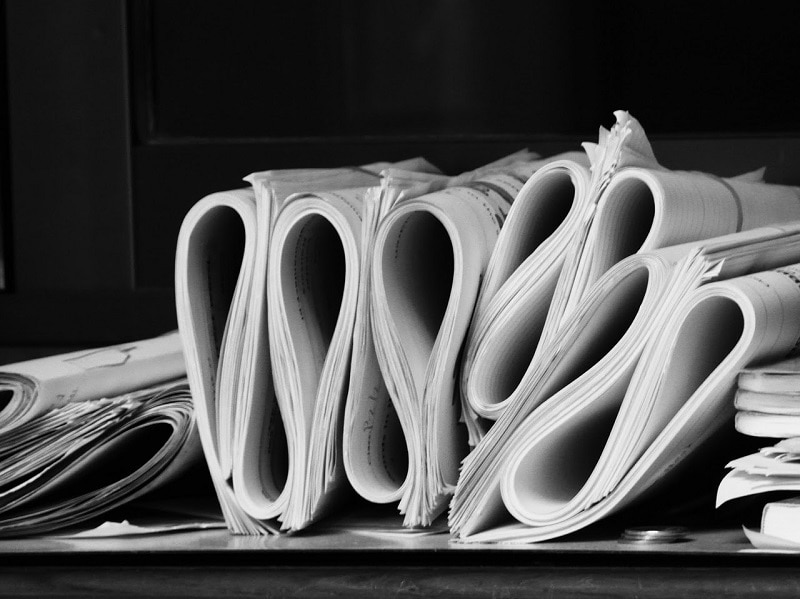 Chinese banks may ask that the remitter and the beneficiary be in the same name. Nevertheless, this isn't necessarily required. The primary focus is that the sender provided sufficient verification on where the money came from and that the taxes have been paid. You may send your money out of China to a family member instead, provided you have a reason. The State Administration of Foreign Exchange, permits the transfer of foreign currencies between self-named accounts, or to direct relatives' accounts.
3 Types of Outbound Bank Transfer
In certain situations, sending money is more urgent than other times. The document review process might take up to several days contingent on the amount of the funds for remittance or transfer. Transfer speeds and costs are also determined by the service and the receiving bank.
Banks provide three services for money transfers.
Multi-Currency Telegraphic Transfer (T/T)
Demand Draft Transfer (D/D)
T/T is faster than D/D and has higher charges. When the remittance amount is large and the money is needed urgently, then T/T is preferred. International wire transfers take, on average, two business days.
A D/D is like a check directing another bank to pay a certain sum upon presentation. The sending bank will write a check for you in the amount of the remittance. It has lower fixed fees and no exposure to intermediary bank fees. Upon presentation of the check at your home bank, they will deposit it into your account. Thus, transfer speed relies on the time it takes to hand deliver to your bank. Drafts expire within 6 months.
An M/T transfer is the least commonly used of the three types of bank transfer. A mail transfer is simply a draft sent by mail to the receiving bank. In this case, the receiving bank must be an overseas branch of the Chinese or foreign sending bank in your home country. For instance, Bank of China, has 648 overseas branches in 27 countries available for mail transfers.
Western Union and MoneyGram
The process for sending your transfer via Western Union (WU) or MoneyGram (MG) is similar to bank-to-bank transfers when it comes to amounts over about USD $500. For smaller amounts of cash, they are a great option with much less headache.
Steps:
Fill out the send form at the agent location
Give the teller your form, the money you wish to send, the transfer fee, and your passport.
Get your receipt and the Money Transfer Control Number (MTCN).
Inform your receiver of your name, the amount sent, the MTCN and the country from where the money was sent.
The additional service benefit to WU and MG is that a receiving bank account is not necessary. Cash can be picked up at agent locations anywhere in the world with just an ID card and the MTCN which you will give your receiver. Speed is a huge benefit too, the receiver can get the money within minutes or no longer than 24 hours after you send it.
Not all Western Union and MoneyGram offices provide outward sending services in China. Check first. Agents operate entirely within bank branches in China and abide by strict banking regulations and requirements. In-person service is the way to go here.
WU & MG Fees & Charges
WU and MG are not uniform in applying their transfer fees and charges. The destination country is a variable on how they calculate their fees. They charge a flat transaction transfer fee anywhere from USD $3.50 to as high as USD $100. Plus, exchange rate margin markups ranging from 1.9% – 20% + above the mid-market rates. The average is 4% – 5% over the mid-market exchange rate. Pricey but convenient.
Carrying Cash Out of China
When leaving China on holiday or longer you may carry the maximum allowed. This continues to be the cheapest and simplest method. A traveler may carry CNY 20,000 currency out of China without a customs declaration. Alternatively, one is allowed to carry the equivalent of USD $5,000 in foreign currency on their person. Carrying any more than the allowable USD $5,000 up to the maximum allowable USD $10,000 out of China, requires a special permit issued by a bank. Convert CNY, or other foreign currency at a money exchange office back home to maximize savings at favorable mid-market rates and no fees.
Chinese Bank ATM Overseas Withdrawals
Chinese credit cards are only issued to westerners if they have a permanent residency card, they have investment verification within China, meet income thresholds, and hold a valid work permit. China pretty much skipped the use of banking cards and went straight to the prolific use of digital payments.
However, your Chinese debit card is one more way to get your money out of China. You can withdraw money from your Chinese account anywhere in the world. But, there are limits and charges.
UnionPay is the major debit card issuer from China. The bank will issue a UnionPay debit card linked to a Chinese bank account for withdrawals worldwide.
ATM withdrawals using a UnionPay card outside China are limited to the equivalent of CNY 100,000 (USD $15,618) per person, per year. The daily maximum allowable ATM withdrawal is CNY 10,000 (USD $1,561).
You will incur the withdrawal fee, the currency conversion fee split between the Chinese bank issuer and the local bank you are using. Plus, there is a foreign transaction fee of 2% – 3%.
Swapsy
This service matches users with bank accounts in multiple countries. This is a peer to peer platform where funds are sent directly to a swapper's e-wallet and never have to pass any borders. You can exchange your CNY into three other currencies on Swapsy.
The initiator of the swap, transfers their currency first. Upon receipt, the counterpart swapper then transfers their currency to the initiator's e-wallet. There is a 100% money back guarantee from Swapsy in case the second party defaults.
Limits, Availability, & Fees for Swapsy
The site was established in 2017 and is still growing but it shows a lot of potential in an increasingly digital world of finances.
For now, only USD, GBP, CAD, and CNY are available on Swapsy for exchanging
The maximum daily limit is USD $2,000. The maximum monthly limit is USD $12,000
Swapsy swappers can use the four most common e-wallets in the West and China: PayPal, Zelle, AliPay, and WeChat Pay
Swapsy does not charge a commission on the exchange rate
Existing swaps service fee is 0.6% and the fee for creating your own swap is 1.5%
The requested funds arrive in your ewallet account within 5 hours of finding a match
AliPay & Help from a Chinese Friend
Due to its popularity within China, most Chinese nationals have an AliPay account already. There are over one billion users of AliPay. This app accepts most major credit cards, including Visa and MasterCard as secondary cards plus it permits transfers out of China. This method is fairly simple to use, but requires a Chinese ID for global overseas money remittance out from China. Here, you would use your friend's AliPay account but with your overseas bank account as the receiver.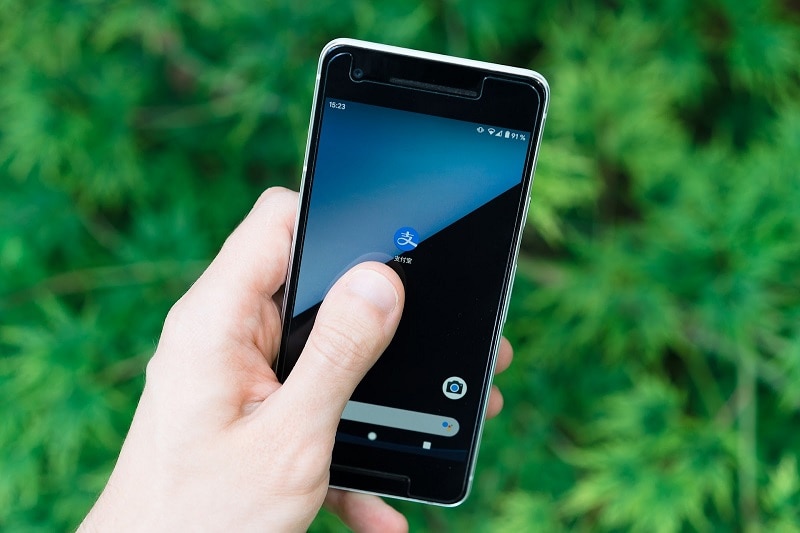 AliPay charges a fixed fee of CNY 50 (approximately USD $7.80) per transfer. Plus, the receiving bank charges their currency conversion charge as well. AliPay transfer speed relies on the receiving bank. Transfers usually arrive in your home bank account within two to four business days maximum.
Chinese nationals may send up to the equivalent of USD $50,000 overseas annually, without providing additional documentation. Two international cross border transactions are allowed per day with the maximum of the equivalent of USD $30,000 per transfer.
If you have a trusted Chinese friend you might choose to have them help you make overseas transfers. Chinese people are subject to scrutiny by the Chinese version of the HMRC, ATO or IRS. Smaller amounts often breeze through more readily and are less likely to be rejected for a random reason. It's when sending over CNY 9,999 + figure sums, that the risks of triggering scrutiny may occur.
Is WeChat Pay an Option?
WeChat Pay, hugely popular for every purchase you need to make, as well as sending money to friends in China, is limited in its applications as far as getting money out of China. In theory, you could find a person who plans to return to China who has a source of income in your home country and do a personal currency exchange with them to a mutually beneficial end. You send them your WeChat money and they give you cash on the spot.
This is kind of the concept that Swapsy have used to develop their new service. See below.
Let Your Employer Help You
If you will be working in China in a large, multinational company, they should have established routes and systems for sending part of your salary to whatever country you want.
Some international businesses have a stronger foothold in the Chinese marketplace than others. For example, the worldwide insurance and financial services sectors have traction on the ground with AIG, Morgan Stanley, and Goldman Sachs, and the first US-China Economic and Trade Agreement was held on January 15, 2020 to make the financial services industry and others more accessible to external providers.
Employees of these international companies in China should have access to dedicated payroll, tax, and legal departments. We recommend consulting with your employer — before you do too much work yourself — about their repatriation package to discuss methods of withholding your full compensation or any other specific matters surrounding getting your money out of China.
Some international schools will also assist teachers with this process. You are far less likely to get any kind of help exporting your savings with a local Chinese company where the accounting department is not familiar with all the rules surrounding foreign money transfers.
Now, On To You
We hope that this guide has given you a deeper understanding and some peace of mind that armed with the knowledge of the money transfer service providers available in China, you can move your savings safely back to your home country in multiple ways.
You might have come to realise that the best method of saving money is most likely a combination of the methods listed above. Take frequent trips home and carry the maximum amount of csh permitted in your carry on luggage. While in your own country, take cash out of the ATM from your China account as well. Send small amounts for urgent payments with a quick service like Western Union. Ask your employer if they can set up a regular monthly or quarterly transfer for you. And, keep an eye on new products like Swapsy to see if they could also work in your favour.
The biggest takeaway should be that you need to do some math. Find the most economically wise ways of getting your money out of China. Consider the amounts, the destination country, the urgency, and all of the possible fees, and decide which combination of methods works best for you.