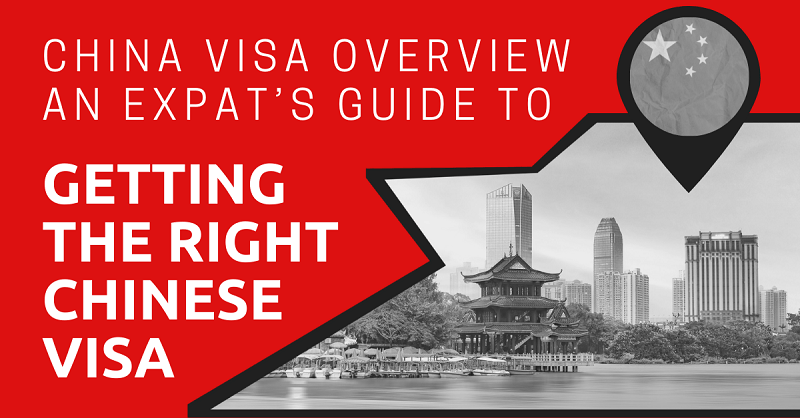 There are many types of visas for China and the one you need will depend on your reason for visiting the country.
If moving to China with a company or school, the HR department or student services should tell you which type of visa you will need. They usually have one or more experts working specifically on visas and will send you the required paperwork from their end and advise you on how to proceed. If it is an established company, they may even be able to advise you on specific details for your country of application to make the process as quick and painless as possible.
With all the different visas available for China, getting the right one is crucial for a smooth entry to the country. Just as importantly, you will need the right paperwork for your visa application otherwise you could risk lengthy and frustrating delays. Remember that no matter how much your visa agent, school, or employer helps you with the process, you are solely responsible for following China's laws and the rules of the Ministry of Foreign Affairs. Using the wrong type of visa for your China travel purpose could land you in jail, with heavy fines, or banned from returning to China in the future.
This article will take approximately 14 minutes to read. Don't have the time right now? No worries. You can email the ad-free version of the article to yourself and read it later!
China Visa Types
Be aware that there are many stages of the visa application process and Chinese immigration is renowned for being meticulous so you will need to make sure you have everything in order. Moving to China during the ongoing pandemic is bringing its own challenges so be sure to keep up to date with information as the situation changes.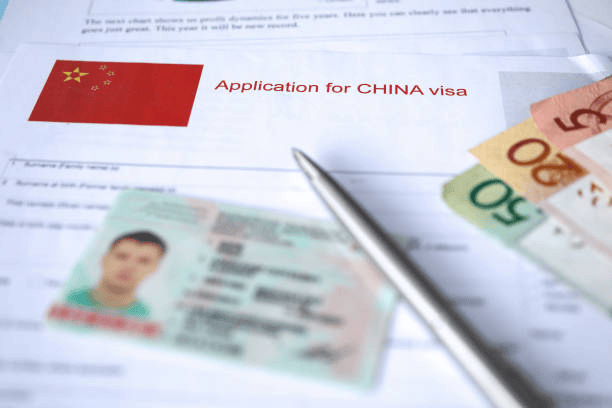 Z Work Visa
This is the most common type of visa needed for working in China. The Z Work visa for China covers full-time employment, long-term volunteering opportunities, traveling in China as a performer, and pretty much any situation in which you are receiving income as payment for any kind of work you do in China. This pertains to companies who might pay you for your work into a bank account outside of China.
L Tourism Visa
This visa is needed for tourists whether they travel independently or in groups. As China closed its borders in 2020 to reduce the spread of Covid-19, tourism visas are not currently being issued. There is no news on when this may change at the moment. Keep informed by watching the China Visa Center website or contact a China Visa Service Center, Consulate, or Embassy near you.
F Business Visa
This visa covers many applicants. Whether it be exchanges, academic exchanges, cultural exchanges such as non-profit performances, religious exchanges, NGO activities, some volunteering, foreign experts, or geographic surveying, they are all covered by the F visa. This is the visa for a non-commercial visit to China. This means you cannot be directly making money for whatever you are doing in China.
M Business Visa
This visa is one for commercial only visits to China and covers trade activities, participation in competitions, and other commercial activities such as the CIIE, attending trade fairs, participating in business meetings, and for use if you were, for example, investigating the best way to expand your business into China by opening an office or distribution hub on the mainland. 
Q Family Reunion Visa
There are two types of Q visas. Q1 and Q2. They both cover family members or relatives of Chinese citizens or foreigners with permanent residence status in China but then have slightly different details that follow.
Q1 is for those who are family members of Chinese citizens applying for residence in China for a family reunion, family members of foreigners with permanent residence status in China who are applying for residence in China for a family reunion, or residence visa for a child to be fostered in China.
Q2 is for a family member or relative of Chinese citizens or foreigners with permanent residence status in China, relatives of Chinese citizens living in China applying for a visa for a visit less than 180 days, or relatives of foreigners with permanent residence status in China applying for a visa for visit less than 180 days.
There are subtle differences between the two types, so be sure to find the right criteria for your visit to avoid your application being refused.
S Dependent Visa
This is another kind of family/relative visa but the reasons for coming differ from those in the Q visa criteria. If you are a single parent, you may apply for this visa for your family member to come and help with child care for example.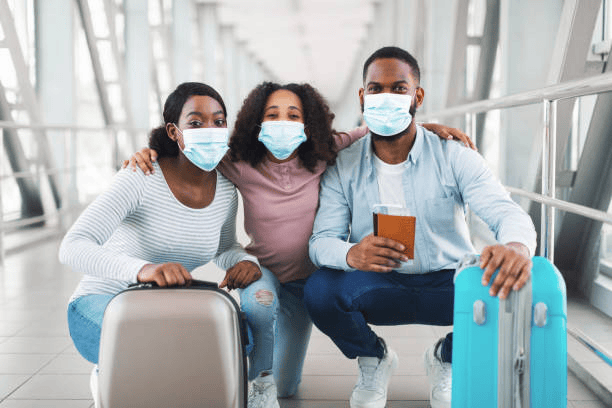 The S1 visa covers family members of foreigners staying or residing in China or person who needs to come to China for personal matters, spouses, parents, a child under the age of 18, or parent-in-law of foreigners residing in China for work, study, or other purposes who visit China for 180 days or more, or a person who needs to reside in China for other personal matters.
S2 is slightly different and is for family members of foreigners staying or residence in China or person who needs to come to China for a personal matter, family members of foreigners staying or residing in China for work, study or other purposes who visit China for less than 180 days, or if you are applying for a visa to stay in China for other personal matters, such as handling litigation, inheritance, real estate or medical treatment.
X Student Visa
This is the study visa. There are 2 kinds, X1 and X2. The only difference between the two is the validity of the visa. X1 is a long stay, for more than 180 days and X2 is for a short stay, less than 180 days.
If you are moving to China as a teacher and taking your children with you, this is the visa that they would need. Your school should supply you with supporting documents for a successful application.
J Journalist Visa
Again there are two types, J1 and J2. J1 covers those journalists who have a permanent position in a foreign news agency in China whilst J2 is for those who only need short-term access to the country. These visas are notoriously difficult to get as China is famously not very fond of foreign press.
C Crew Visa
C stands for crew and whether you are performing duties on an international train, aircraft, vessel, or vehicle driver, this is the visa needed for those roles.
G Transit Visa
This is for transit through China and is needed for stops in China of more than 24 hours whether or not you need to leave the airport. This visa is contingent on you holding a valid ticket out of China to a third country. They are valid for stays in China from 48 hours up to 7 days depending on your nationality. However, as borders are closed at the time of writing this article, it is not possible to apply for this visa.
D Green Card Visa
This is for people seeking permanent residence in China. It is extremely difficult to qualify for this visa known as the "China Green Card". You must meet China's standards of being a quality individual. Their criteria includes, but is not limited to, having a high income history of over USD $100,000 a year in China, and having a record of having paid at least USD $20,000 in taxes to China per year while working there. You also usually have to have an A rating in China's Social Credit Foreigner Grading System, meaning you speak Chinese fluently, have "special talents", and have no criminal record.
R Talent Visa
This visa is reserved for foreigners of high talent or specialists and those who are deemed "needed by the State". Few people will qualify for this coveted visa which goes to individuals who are urgently needed in China, or those who have been selected to be a part of various talent management programs established by the PRC. You will be in the running if you have won a Nobel Prize or are a renowned scholar or professor from a top university. Some senior management staff within Fortune Global 500 Enterprises can also apply.
Validity of Chinese Visas
No Chinese visa can be extended per se. A new visa must always be issued and each one takes up a page of your passport, make sure you go to China with plenty of black passport pages.
Validity
The first date you will find on a Chinese visa is the validity of use, usually written as "Enter Before: ___". Once you get your passport back from the China Visa Center with your new visa in it, you must use the visa – enter China – before it expires.
Number of Entries
Your visa will have a number of entries stated on it, either a small number 1-3 or "multiple" which is unlimited. There is no "re-entry" pass for China, that is the number of times you can exit and enter China while traveling on that visa. But you can get a re-entry pass once you have a residence permit.
Residence Permit
Your visa only gets you into China. Once you are living there, you must apply for the residency permit which looks like another visa in your passport and is valid usually for a year. This is for people studying, working, volunteering or doing business in China for longer than 3 months.
Chinese visas, even Work Z visas usually only have 30 days of validity after you enter China, in that time your employer or school will begin to process the residence permit. Some visas like the Tourist Visa can be issued with up to 3 months validity by request.
Extending a Visa
Most Chinese visas can be extended within China by applying for a new visa at the PSB. However, changing the type of visa, for example going from tourist visa to work visa will require you to leave China. The visa application people will be looking for exit and entry stamps in your passport.
Required Documents For Chinese Visas
All visa applications will start with certain necessities right off the bat. To begin any visa application process make sure you are able to obtain these things:
Passport – Original passport with at least six months of remaining validity and with blank visa pages, a photocopy of the passport's data page/photo page
Visa Application Form – Available for the Chinese Visa Center, agent, Consulate, or Embassy
1 Passport Photo – Taken within six months, with a white background, 48 mm by 33 mm
Proof of Legal Status – Needed if not applying in your home country
Various visas have different requirements. Look into the exact things you need before you begin the application process. Here are some things you might need for the most common visa types:
Photocopy of Previous Chinese Passports or Previous Chinese Visas – Applicable for those who were Chinese citizens and have obtained foreign citizenship
Criminal Background Check – Only if required for your work
Work Contract – Possibly evidence of the registered business for whom you will work
Letter of invitation – Your employer should send you all documents in plenty of time
Top Tips for China Visa application
Print everything single-sided and in color. You might need originals and color copies of your degree, transcripts, or other documents qualifying you for your position in China. It is worth making copies just in case they are required. All original documents will need to be notarized by an official legal office. In many large cities, legal offices and nataries can be found close by the Chinese Visa Application Service Centers (CVASC) if you discover you require a last-minute notarization of a document.
You will need to make an appointment at the visa center and be on time for this appointment. Several people will be given the same time and the order you are seen in is first come first served so make sure you are there early and be prepared to wait.
You may either submit your application in person, or you can use a China visa agent to submit your application. An agent can be pricey but takes a lot of stress out of the application as they know what is required to be successful the first time.
Now, on to You
We all know that the rules are changing every day while our whole world is in a bit of a panic. Traveling at the moment is best avoided, but that does not mean our lives have to come to a halt. We can still think about moving to China for work, to broaden our perspectives, to be a volunteer, to improve our future, to bring our families back together, to seek out further education.
Finding a job in China as a teacher or a professional, studying at Chinese university, learning Chinese language, or just simply opening up your horizons to learn about a new culture. These are all great reasons to move to China.
We hope this guide has given you a better idea of which visa you need for your purpose. Don't forget to go with an open mind and be ready to learn a lot about yourself!