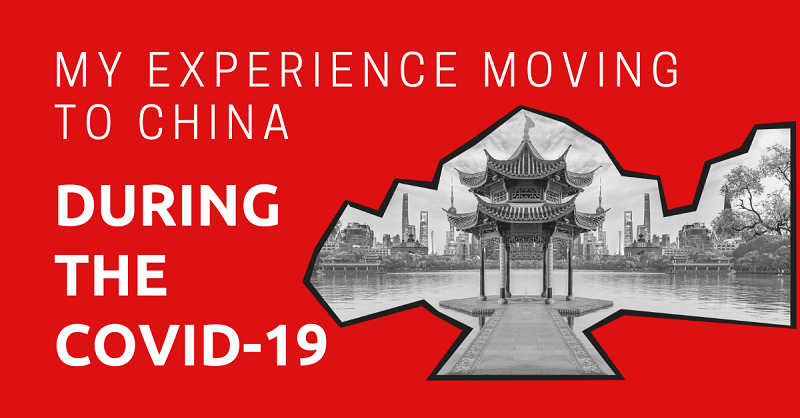 When my husband and I got the opportunity to move to China, we didn't hesitate for a second.
It was a chance to start a new chapter of our lives, because for the previous five years we lived in Barcelona, Spain.
We enjoyed the city, but both of us are adventurers at heart, so we wanted a change. That said, the idea of moving to China seemed attractive and challenging — and it has been an intriguing experience, but not an easy one.
I hold a Polish passport, and my husband is a citizen of Spain. He moved to Shanghai earlier this year, and I arrived in July 2021.
Traveling to China during the pandemic is a different and unforgettable experience than pre-COVID-19.
That said, if you have to travel to China right now, I encourage you to read this article thoroughly.
This article will take approximately 15 minutes to read. Don't have the time right now? No worries. You can email the ad-free version of the article to yourself and read it later!
Paperwork
Moving to China during the pandemic will be a test of your patience. The process for submitting the documents takes longer than usual.
Currently, there are many restrictions on visas. If you travel for business, Chinese authorities allow only commerce/trade (M-visa) and employment/commercial (Z-visa) cases to enter the country.
Required Documents
If you move to China for employment like us, you need to prepare the following documents:
authenticated criminal background record
authenticated and legalized (by Chinese embassy/consulate) copy of your university degree
documents from your employer
You need to apply for the authenticated criminal background record and an authenticated copy of your university degree in advance.
Both of these documents should be legalized at a local Chinese embassy. However, some public offices might limit their working hours because of the pandemic.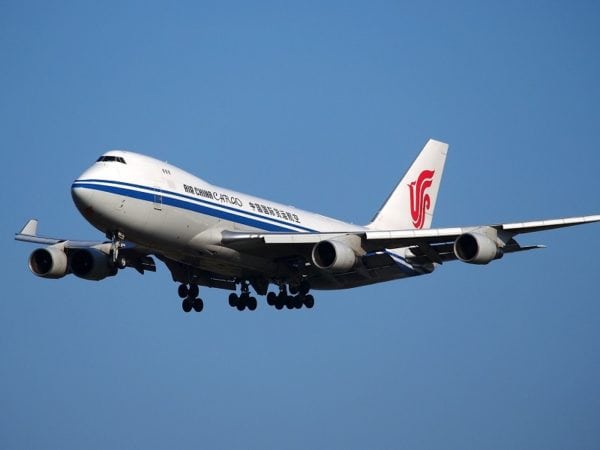 You need time to gather these documents, so check the website of the Chinese Embassy or consulate in your country.
All supporting documents should be in English or be a certified Chinese translation.
Authentication and Legalization of Diploma
To authenticate and legalize your diploma, you need to complete three steps in the following order:
Submit your diploma for notarization in your country.
Submit your notarized diploma to the Legalization Office of the Foreign Affairs Department in your country.
Submit your diploma at the Chinese embassy or consulate for legalization.
I hold a Polish passport, but I lived permanently in Spain.
If you live abroad and can't travel to your country, I recommend hiring an agency to help you with these steps.
The agency in Poland applied for my diploma notarization, requested my criminal background record, and legalized both documents at the Chinese embassy in Warsaw.
The cost of this service was approximately EUR160.
If you're in a hurry, there is an option in the Chinese embassy to pay an express fee to have the process quicker. In that case, the document could be ready within about two working days.
It took approximately one and a half months in total to receive these documents from Poland. In Spain, the process was about the same length to get these documents.
Invitation Letter (PU) to Enter China
You need to submit the above documents to your employer without your visa application. After that, your company will request the China Foreign Affairs Office to issue an invitation letter (PU) to you.
The approximate time to receive the PU for me was one month, but it can take up to two months. Once you receive a PU from your employer, you can apply for a visa to enter China.
If you've been vaccinated by COVID-19 vaccines produced in China, this letter is no longer required. However, you must have two doses of the vaccine within the required time gap in between, or a single-dose vaccine at least 14 days before submitting your application and applying for the vaccination certificates.
You can apply for a visa without a PU, though. For more info on this, I advise visiting the website of the Chinese Embassy in your country.
Visa Application Process
Together with the visa application documents and PU, you can apply for a Chinese visa.
We needed to apply for a visa in Madrid. At the time, the consulate in Barcelona didn't provide a visa application service because of the pandemic.
There is an authorized Chinese Visa Application Service Center in Madrid, where you can apply for your visa by post or in person.
The regular fee for applying is EUR126.55, and with a postal application it's EUR162.85. For the visa costs, you can check the website of the Chinese embassy or consulate in your country.
Regular service takes four working days. Postal service takes a bit longer at ten working days. If you need a visa sooner, there is an express option.
We applied for Z-Visa (staying in China longer than 90 days). After arriving in China, you must apply for a residence permit if within 30 days if you intend to stay longer than the original 90 days.
If you live in Spain, here are some Chinese Visa Application Service Centers.
Requirements Before Flying to China
There are a few things you should do before flying to China. I go over them in the following sections.
Buy an Airline Ticket
When you buy the ticket, check for direct flights. It's obligatory to be on a direct flight entering China. The idea is to avoid any interaction with people before your arrival in the country.
We struggled to find information on direct flights online, so we contacted a Chinese travel agency in Barcelona. If you have the same problem, I recommend contacting Chinese travel agencies in your country.
The agency mentioned that there is only one direct flight per week on Saturdays from Madrid to Beijing, operated by Air China.
In fact, the flight was not flying directly to Beijing. It stopped in Tianjin, where all inbound passengers need to spend their mandatory quarantine of fourteen days.
Get Health Insurance
You also need health insurance. As an expat family, we use Cigna Insurance.
To get a better idea about this insurance, read our in-depth guide to health insurance in China.
Take COVID-19 Tests
Forty-eight hours before your flight, you have to take nucleic acid COVID-19 and antibody tests. You need to get tested at the laboratories from the list released by the Chinese Embassy or consulates.
You can check this list on their respective websites.
The price range for nucleic acid COVID-19 in Spain is between EUR70 and EUR130, and the cost of antibody tests is between EUR30 and EUR70.
Once you receive the negative results, you need to submit them to the Health Declaration Certificate website.
Receive Your Health Declaration Code
After you submit your test results, the Chinese consulate or embassy will validate your application.
If everything is in order, within 24 hours you'll have a green Health Declaration Code. This code will allow you to fly to China. It will be valid for a limited time though — just long enough for your travel dates.
You can check this code on the same website, Health Declaration Certificate, where you submitted your test results.
Recommendations Before Flying to China
I don't recommend traveling outside of your country fourteen days before flying to China. The question about the trips in the last two weeks will appear almost in all forms, which you will need to complete.
Instead, it is better to isolate yourself before your trip to avoid any complications.
Before taking the flight, I advise installing WeChat and Alipay. WeChat will be helpful for communication, scanning QR codes, and filling out necessary forms.
Alipay, on the other hand, will help with payments. You can use Alipay without a Chinese bank account. To add your card, you can check this YouTube video: How to use Alipay without a Chinese Bank Account. No work visa needed!
Charge your phone and take a portable power bank, because you will need your phone most of the time.
At the Airport and During the Flight
When you arrive at the airport, you will need to scan QR codes, which will take you to fill out the online declarations.
In my case, there were available in Spanish, and mostly all of them were health or COVID-19 related, your recent trips, and your contact with the infected people.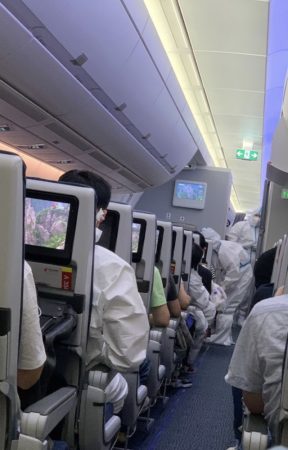 Almost no foreigners are flying to China these days. Most of the passengers in my flight were of Chinese origin, returning home or going on holiday.
Once we entered the plane, it felt like we were flying to another planet.
The cabin crew had medical masks, caps, goggles, gloves, disposable protective clothing, and shoe coverings. They measured our body temperature at least twice during our flight, and it was obligatory to wear masks during the entire trip.
Arriving in China
Before landing, the cabin crew will give you a paper declaration in English to complete, similar to the previous one you did online. You will need to show it at the airport almost every ten meters.
Because of COVID-19, Tianjin airport has a separate section for international arrivals. This part took all the measures to ensure health and safety, and it looks more like a hospital than an airport.
The staff at the airport will guide you to where you need to go. Just follow the instructions, as everything is well-organized.
Some information might be in Chinese though. In this case, I recommend downloading the Chinese to English Google Translate, which you can use with your phone's camera.
It took approximately two hours to pass all the necessary check points at the airport. We got nucleic acid COVID-19 and antibody tests directly there, too.
After that, the bus took us to pick up our luggage and we headed to the hotel, where all inbound passengers needed to pass the obligatory quarantine.
Moreover, before getting out of the bus, they disinfected our luggage.
Quarantining
Two weeks of quarantine is obligatory to enter China. There is no way to avoid it.
Several hotels in Tianjin are designated for these purposes. You can't book or choose the accommodation in advance. The Chinese government arranges this for you.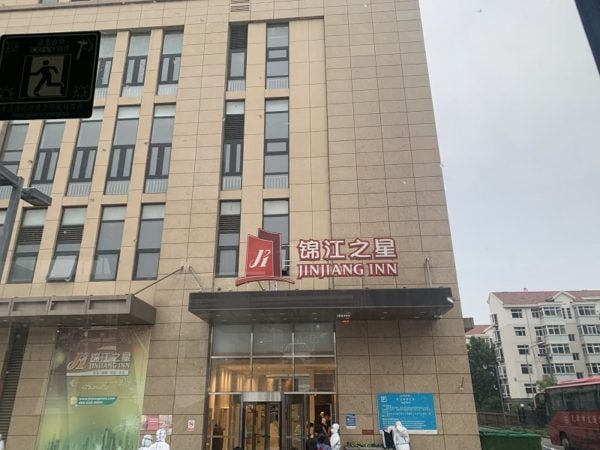 The government will randomly allocate you after arrival. My husband and I traveled separately to China, and we had different hotels at different levels and prices.
Costs of Accommodation and Meals
You cover the expenses of 14 nights for the hotel accommodation, together with a meal. I paid CNY3,920 in total, and my husband paid around CNY1,000 more. Also, his hotel had better standards.
I needed to pay when I checked in, and my husband needed to pay when he checked out. I assume it depends on the hotel. My payment cards didn't work, and the hotel didn't accept cash.
To not end up in the same situation, I recommend installing the Alipay app. You can easily add your credit cards for payment. You will use it as well for paying for your nucleic acid COVID-19 and antibody tests.
Hotel Room and Food
My room was about 20-square meters. There were towels, toilet paper, paper cups, toothbrushes, toothpaste, and bottles of water.
My room had air conditioning and an electric kettle, although there was no tea or coffee. I advise bringing your own. I didn't have a balcony either.
You will have three meals per day at 8 am, 12 pm, and 6 pm. It's all Chinese cuisine, and often you will have rice, vegetables, meat, or fish for lunch and dinner.
You will daily get fruit, yogurt, and milk every day as well.
Activities
Quarantine for two weeks in a 20-square meter room is very challenging. I highly recommend planning beforehand, but here are some recommendations:
read books
take online courses
paint
write
study Chinese
talk to your loved ones
do yoga
exercise
meditate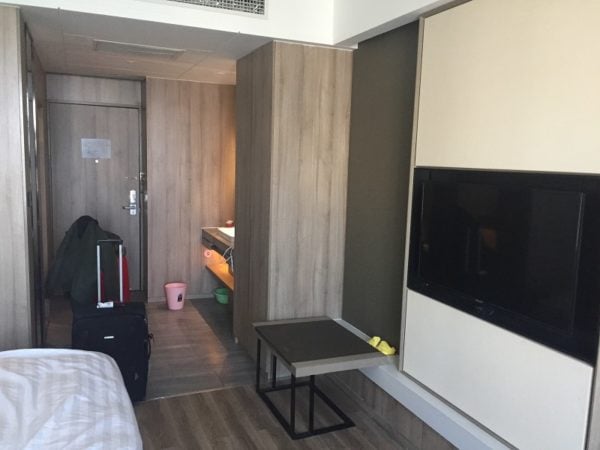 Sport is very crucial. Move as much as you can. For example: when I received calls from my family or friends, I was chatting and moving around the room.
Health and Safety
You can't leave your room for two weeks. The hotel staff, like the cabin crew, will be wearing protective clothing. They disinfect the halls each time they leave the food next to your door.
Twice per day, you need to take your body temperature and send a photo through WeChat.
You will get the nucleic acid COVID-19 and antibody tests on the third, seventh, and fourteenth days of quarantine. The final cost for me was approximately CNY492.
The hotel will give you psychological tests to check that isolation has not affected your mental health. You will also receive a leaflet with guidance (in Chinese) and a telephone number in case you have a psychological crisis.
Communication
You will communicate with hotel staff through the WeChat application. They will send you information regarding the tests, payment, and quarantine rules.
After Quarantine
On the 14th day, I got the nucleic acid COVID-19 and antibody tests. In my case, they sent the samples to two different laboratories to make sure the results were correct. If everything goes well, you will be free to go.
The hotel staff informed me that I couldn't use public transport (city buses, taxis). I assume because I was just a "fresh" post-quarantine person. The hotel organized a shuttle bus for me back to the airport.
I couldn't move around the airport and needed to wait for my flight at the designated area. The airport staff accompanied me literally everywhere.
Surprisingly, after arriving in Shanghai, nobody was expecting me at the airport, and I could move around on my own. I took a cab and went to my apartment.
Every region in China has different restrictions about your post-quarantine period, but you will need to isolate for seven more days at home.
The people staying in the same room with you need to isolate themselves as well for this period.
Health QR Code for Moving Inside the Country
In WeChat or Alipay, you can check your health QR code.
After the quarantine period, the code might be red or orange, as you might need to stay in isolation for some time. After the isolation period, it will become green, and you can move around the city.
You will need to show this code in different situations. For example, when traveling, entering shopping malls, going to hospitals.
It tracks your location. If you visit COVID-19 affected places, you will need to take another nucleic acid COVID-19 test. Once the result is negative, the code will become green again.
As you can see, it's not easy entering China right now, but it might be the price you have to pay to live life more safely overall.