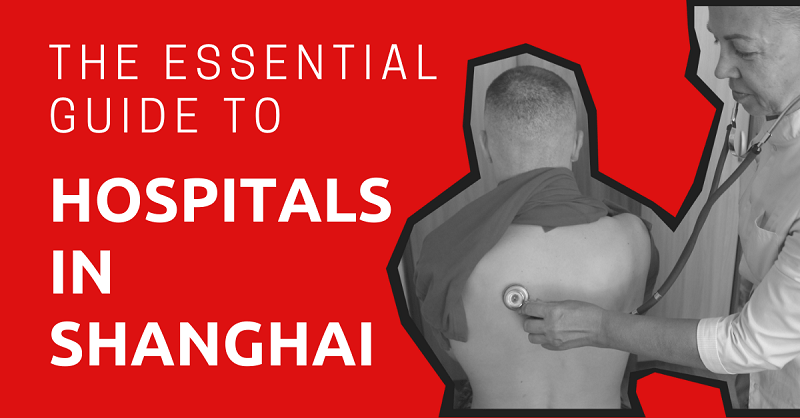 From emergency rooms to maternity wards, we cover everything to make your next hospital visit a little easier.
While rarely pleasant or planned for, making a visit to the hospital is something you will likely have to tackle during your time as an expat in Shanghai. Thankfully, when seeking medical care in a city this size, you certainly do not have a lack of options.
Everywhere you look there seems to be an offering of Traditional Chinese Medicine (TCM) clinics, public hospitals, international hospitals, cosmetic surgery clinics, women and children's hospitals and so much more it can be dizzying.
Read on to better understand your options when it comes to hospitals in Shanghai and prepare yourself for any potential medical issues that might arise during your time here.
This article will take approximately 26 minutes to read. Don't have the time right now? No worries. You can email the ad-free version of the article to yourself and read it later!
Shanghai Hospitals
Knowing where to find high-quality medical treatment, reasonable prices, English language services, and a foreigner-friendly front of house before you find yourself in a medical emergency is crucial for a happy and healthy expat experience.
We've heard too many stories about foreigners finding themselves in poor quality hospitals with questionable sanitation practices or, on the opposite end of the spectrum, getting hit with huge hospital bills after visiting a top-tier international hospital their insurance won't cover.
Fortunately, these types of situations are easily avoidable. Both Pudong and Puxi are home to a number of high-quality public hospitals, VIP wards at public hospitals, and international hospitals and clinics that offer a range of affordability and perks.
Beijing residents, see our Beijing Hospital Guide for options and costs in the capital.
Commonly Asked Questions
Going to a Clinic vs. a Hospital
In the West, family doctors and clinics handle the bulk of the outpatient services. The Chinese, however, prefer to visit public hospitals for most of their health concerns as they believe (often correctly) that the standards of care and cleanliness are better in a public hospital than in a neighborhood clinic.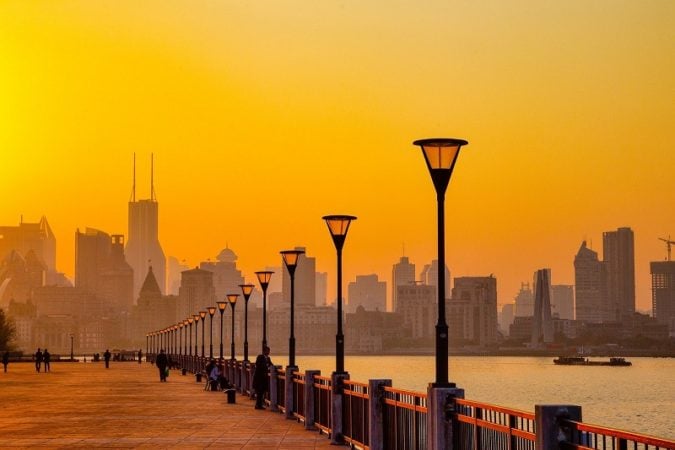 In addition to inpatient and emergency services, they prefer to seek care from public hospitals for even common ailments like strep throat or ear infections.
Public vs. Private
The last two decades have seen incredible change throughout China and the healthcare sector has certainly been through it's own transformation during that time. One of the biggest changes in the industry has been the country's opening up to foreign investment.
Healthcare remained largely closed to foreign companies until 2014 when the government announced that it would be reducing restrictions on medical Joint Ventures and eventually allowing fully wholly foreign owned hospitals.
This loosening of restrictions was largely due to the ever expanding healthcare needs of the country. China's public healthcare system was simply too taxed to cope with demand and allowing foreign investment helped ease that pressure.
Private hospitals are often but not always foreign owned but can also be joint ventures or fully Chinese owned. Private hospitals are often referred to as "International Hospitals" because they cater to an expat market and offer service at an "international" standard.
Private hospitals tend to be smaller than public hospitals with very few having more than 500 beds and the majority with 100 or less. Public hospitals on the other hand, can have over 2,000 beds in a tertiary hospital and more than half have over 100.
40% of China's nearly 26,000 hospitals are now privately run with many big names investing. The Raffles Group from Singapore, Optegra and Sinophi from the UK, and IHH from Malaysia with it's well-known Parkway brand are just a few well-known examples.
While opening up to foreign investment has increased the options and quality of care available to Shanghai residents, they are only accessible to the city's wealthiest residents and expats. The for-profit model of these privately owned, international hospitals allows them to charge 4 to 10 times the prices of a public, government-run, hospital.
While most Chinese will go to the public hospital for most of their healthcare needs, private hospitals are beginning to serve the increasingly important role of delivering specialized care in areas such as specialized hospitals for women and children, Traditional Chinese Medicine, and even dental hospitals.
China Hospital Rating System
The public hospitals in Shanghai are rated according to a "3 grades, 10 levels" system created by the Chinese government. The three main levels are primary/tier 1 (small town facilities with fewer than 100 beds), secondary/tier 2 (medium-size cities, fewer than 500 beds), and tertiary/tier 3 (more than 500 beds, comprehensive services, usually only in major cities).
The three grades are A, B, and C (in Chinese 甲jiǎ, 乙 yǐ, and 丙 bǐng) with a special grade of 3AAA (三级特等) that has yet to be assigned to any hospital.
The grades are assigned according to level of service, size, comprehensiveness of abilities, medical services, quality of equipment etc. So, as with a school test, A is best, and you would be rightly worried if you ended up in a C-rated hospital.
Quality of Care and Availability
The quality of medical care in Shanghai has improved rapidly in the last two decades and residents now have a wide range of options that they once had to travel to Hong Kong or farther abroad to receive. But Shanghai itself has grown exponentially in the last two decades with the population soaring to over 27 million. The city also has an aging population with almost a quarter of the population aged over 60.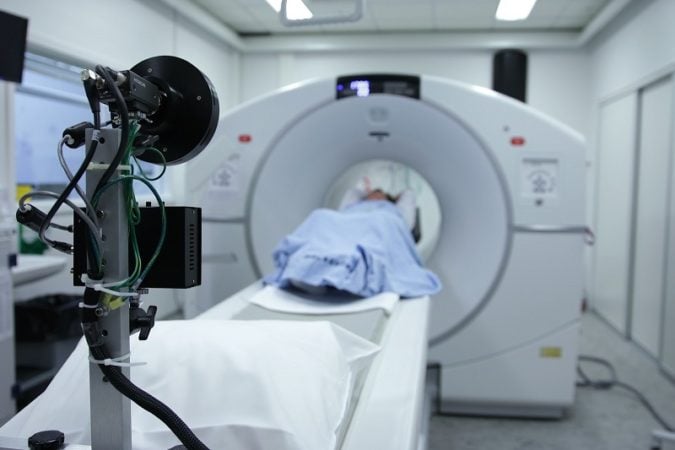 With these growing numbers, the public healthcare system will continue to have an enormous amount of pressure on it to provide highly trained doctors/specialists, up-to-date medical equipment and labs, modern pharmaceuticals, and sanitary conditions in all of their facilities throughout the city.
The quality of public hospitals varies widely. The government has ranked public hospitals in Shanghai from 1 to 3 based on size and C to A with A being the best based on equipment and the quality of care. The large 3A institutions are world-class institutions, often teaching hospitals that treat an enormous amount of patients per day while the 1C hospitals are more like neighborhood clinics with local staff, often with only a community-college education, and dated equipment.
For clear reasons, people are not likely to trust their medical needs to a low-ranked Tier 1 hospital and the Tier 3 hospitals get all the traffic and overcrowding.
The private sector has also made big investments in the Shanghai healthcare system and expats now have plenty of options for plush care that will meet or exceed Western care standards and keep you from waiting in any hospital lines at big public hospitals. VIP wards at public hospitals or a private hospital/clinic like United Family or Parkway provide the highest level and often the highest price of care.
Using Your Medical Insurance
Public hospitals will not accept direct billing from private medical insurance as a rule. Be sure that you have basic inpatient coverage as bills can range anywhere from 5,000 RMB to 20,000 RMB to much greater if you are admitted to the hospital.
If you are eligible for reimbursement through your insurance, you will need to submit a claim with them after first paying the hospital directly for care. Keep all your receipts and paperwork and be sure you understand what your insurance requires to file any claims.
VIP wards and international hospitals may be able to accept direct billing from an international insurance provider. Check with your provider to understand what your policy covers and what hospitals are approved before you sign up for any treatment.
See our guide to health insurance for expats to better understand your options in China.
Covid 19 Testing and Treatment
Most public hospitals in Shanghai have a Fever Clinic where you can be tested for Covid-19 with quick results or receive treatment if you suspect you have been exposed.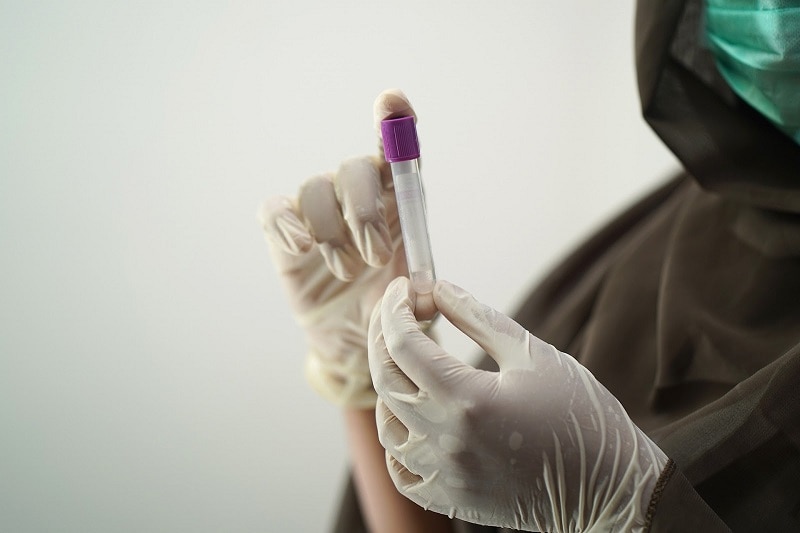 The Shanghai Daily has published a list of all the Fever Clinics in Shanghai including their addresses in English.
Emergency Services
24-Hour Emergency Ambulance Service: 120
Dialing 120 connects you to the Shanghai Emergency Medical Response Center. They will coordinate your transportation by ambulance to the nearest public hospital unless you specify a preference.
The number is mostly used for road accidents and life-threatening emergencies and it can often be quicker and cheaper to get to the hospital on your own if the situation is not dire. Service time might be slower than what you are used to in the West and drivers speak little to no English. Have a Chinese speaker by your side at this critical time.
If you are transported by ambulance, they will charge around 7 RMB per mile, 80 RMB per hour of waiting, and a 60 RMB emergency fee. You'll need to be prepared to pay for the ambulance service upon arrival at the hospital.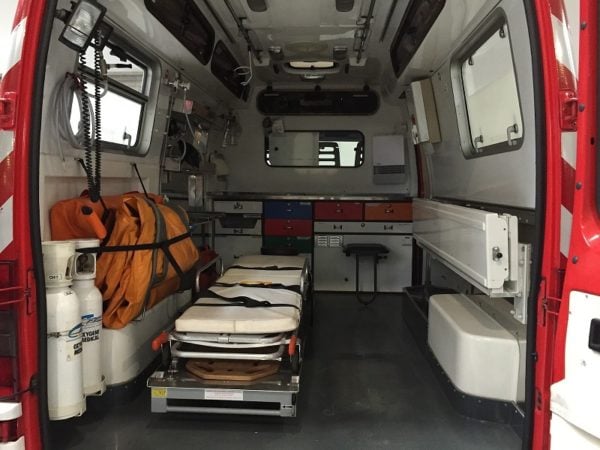 Many hospitals also have emergency hotlines that provide English speaking service and transportation to their facilities if needed. Speak with your insurance provider before using any medical service in Shanghai, these options vary widely in terms of affordability.
Shanghai United Family Hospital and Clinic
Shanghai East International Medical Center (SEIMC)

24-Hour Emergency Hotline: 58799999
Shanghai Huashan Hospital Foreigner's Clinic
Shanghai Huadong Hospital Foreigner's Section

Phone: 6248 3180 ext. 3106 BP: 6329 5588
Your embassy may also have a 24-hour emergency hotline. Visit your embassy's website for country-specific details and tips on what to do in case of a medical emergency.
Translation Service: 96-22-88
The Shanghai Call Center (96-22-88) is a free, 24-hour hotline that provides translation between 10 languages and Chinese. Keep their number handy if you can't get a Chinese speaker to come with you to the hospital. They can help talk you through getting your patient card, going to the pharmacy, even seeing your doctor. You can even call to ask them for current Covid related info.
Shanghai Call Center: 96-22-88
Public Hospitals
The Chinese healthcare system centers around public hospitals and they are mandated to provide 24/7 emergency services, even on public holidays. While hardly as plush as a private hospital, they are certainly more affordable, with consultations starting as low as 30 RMB.
Public hospitals, especially tier 3 hospitals, serve the majority of the people in Shanghai, however, and these huge institutions of public health can be much busier than expats are used to. There is little expectation of privacy even when seeing a doctor and nursing or administrative staff are not regularly available to help.
Doctors may speak a few words of English but generally, you will need Chinese speaking, reading, and writing skills to navigate the general admissions area of a public hospital.
Choosing a Public Hospital
Don't shun the public system, this can be a cheap and relatively easy treatment option for expats. Stick with "3A" ranked hospitals and decide which department you would like to visit before going. Rather than seeing a general practitioner, it is common to see a specialist on your first hospital visit.
Hospitals have everything from cardiology to ob/gyn, to orthopedic surgery, just be sure the hospital you are visiting has a department dedicated to your specific concern. You can even find world-renowned specialists at some of the top-ranked institutions below.
Huashan Hospital is a centrally located, 3A ranked hospital. As one of Shanghai's biggest, it offers emergency services, a VIP ward and a wide array of specialists including neurology, dermatology and orthopedics.
Serving those in the Jing'an area, Huadong Hospital is another high-quality tier 3 hospital. Their general admissions area is often quieter than more centrally located hospitals and they offer a comfortable VIP ward.
Ruijin Hospital is good to keep in mind for their easily accessible and affordable emergency room and intensive care unit in addition to their international clinic.
Visiting a Public Hospital – How-To
The atmosphere in one of Shanghai's public hospitals can seem chaotic and cold to the unaccustomed. But like most things in China, what seems chaotic at first actually has a great order to it and can be easily conquered as long as you can find your way around the building and have a Chinese speaker tag along. Read on for tips on navigating your visit to a public hospital.
Step 1: Getting a Patient Card
You'll need a medical card or Yīliáo kǎ (医疗卡) before booking your appointment. Fortunately, getting one is easy and can be done on the spot when you arrive at the hospital. Be prepared with your passport and 50 RMB in cash, they won't take Wechat or AliPay payments here.
When you arrive, look for the registration desk in the main lobby and tell them you need a new medical card. They will issue you a physical card and a medical record book to keep with you.
Step 2: Booking your Appointment
There have been some recent developments in making appointments through WeChat or online, but most require a Chinese ID. Expats are generally relegated to going to the hospital directly, taking a number, and waiting to see a doctor. Just decide what hospital and department you want to be seen at and go early to ensure you aren't waiting too long.
It's also important to note that Covid-19 continues to change many hospitals' booking policies and your hospital may now require you to book in advance. Check the hospital's website before your planned visit for the latest requirements.
Step 3: Seeing the Doctor
After getting your patient card and booking your appointment with the doctor or specialist, look for the waiting room of the correct hospital department and wait for your number to be shown on the digital screen.
The doctors are generally in a small consultation room where they will see patients one after the other. Privacy isn't a big priority so don't be surprised if the doctor leaves the door open during the consultation or if you get interrupted by someone coming in during your appointment. Consultations are generally around 15 minutes and your doctor is likely to do a few health checks, possibly issue a prescription, and order further tests.
Step 4: Additional Tests, Imaging and Pharmacy
Most hospitals within the city limits have the capacity to perform all necessary bloodwork, imaging, lab work, even MRIs onsite. Tests and imaging are very inexpensive compared to Western countries and are often one of the big draws of going to a public hospital. Why pay more for the same X-Ray you would get at an international hospital?
If your doctor does order additional tests, you'll be first directed to a cashier to pay upfront, then to the department where the tests are carried out. When you arrive, hand the staff your medical card and receipts and wait for your name and number to be shown on the digital screen.
Most hospitals can process test results quickly, sometimes even within the hour, but others will ask you to return another day or will offer to send you results by phone.
The process is similar if your doctor orders a prescription. You will be directed to the cashier for payment first, then sent to the pharmacy to pick up your prescription. Prescriptions are also relatively cheap compared to the West and most modern pharmaceuticals are readily available.
Inpatient Service
If your doctor decides that you need to be admitted to the hospital as an inpatient or you need surgery, you will be given a hospitalization form to take to the designated counter to book a hospital bed. There, they will require a deposit to cover potential fees for any surgeries, medications and your room stay. Be prepared with 10,000 RMB to 20,000 RMB.
Pick up some extra clothes, toiletries, reading materials, and snacks before being admitted as the hospital provides limited supplies. Chinese patients tend to have relatives visiting them daily to bring necessities.
Food service is available as an inpatient, and someone will come by to take your order each day you are in the hospital. Quality and availability varies.
You will likely have to share a room with several other patients, but facilities are modern and clean in 3A hospitals. Better accommodations and more privacy are available in VIP wards.
VIP Wards
Often called the "International" section, some Shanghai public hospitals have VIP wards that cater to expats and wealthy locals. Many, like Huashan Worldwide Medical Center, are set up as joint ventures with overseas institutions.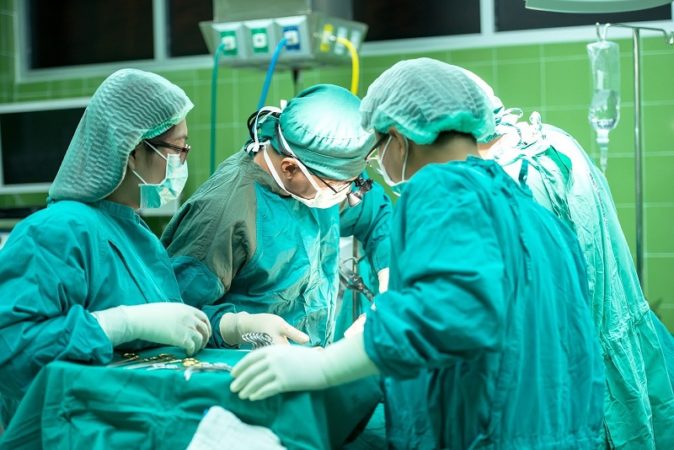 The doctors and equipment available in these wards are not necessarily better than the general admission hospital. In fact, you may even need to go back down to the general admission area to do testing or imaging. But you can expect to find English-speaking staff and doctors, attentive service, and private accommodations if you are admitted.
The average consultation fee at a VIP ward ranges from 450-1300 RMB – 4 to 10 times what you would pay in the general hospital but a step below what you would pay at an International hospital.
The international wing of Shanghai Renai Hospital is a relatively affordable (500 RMB for adults) western-style public hospital option but has limited appointments each day so booking in advance is required.
Huashan Worldwide Medical Center is the international section of Huashan hospital and a favorite of Shanghai expats for its facilities and prices.
Private Clinics and Hospitals
Often referred to as "International Hospitals", the for-profit prices of private facilities often land them in the category of "high-cost providers" for most insurance providers. Prices can be two times higher than what you would pay at even a VIP ward of a public hospital and five times that of a public hospital.
Average consultations range from 700 RMB to 2200 RMB +. If you have great health coverage though, these institutions offer world-class treatment and the most luxurious facilities available.
A Different Experience
International hospitals offer the ability to make an appointment directly with your doctor, a gentler, more attentive bedside manner, and the ability to communicate in multiple languages with highly trained staff. They are typically smaller clinics where you can expect to meet with your doctor for about 30 minutes privately.
With a few notable exceptions, many international hospitals and clinics have limited or no emergency services and outsource to partner hospitals as needed.
Making an appointment at an International hospital is decidedly easier than at public hospitals. Most have online booking systems available on their English websites and many have 24 hour help lines with English speaking staff.
Similar to the public hospital, one of your selection criteria for a private hospital should be the specialties of the hospital you are considering as you are likely to see a specialist rather than a general practitioner unless you are going for just a general health check.
Unlike the public hospital, you can expect to be greeted by lavish surroundings and friendly, helpful staff at a private international hospital and to be guided thoroughly through every step of the process. It might still come in handy to have a Chinese speaker with you to help with complicated medical vocabulary but in general, you will be able to navigate these international institutions with just English and in some cases other languages.
Shanghai United Family Hospital
Shanghai United Family Hospital has four locations throughout the city, including the main hospital in Changning District. Their prices are sky-high but the facilities are impressive. They also offer 24/7 emergency services for adults and children.
Parkway Health
With five locations in Puxi and two in Pudong, Parkway Health offers another top-tier option for expats. They boast over 30 specialist services in addition to their general clinic. They operate a 24-hour helpline but have no emergency services at their clinics.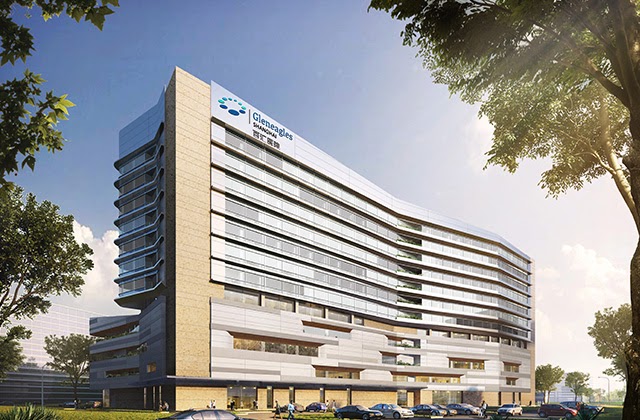 Jiahui Health
Jiahui Health is a relatively new group of private clinics providing family medicine and specialist medical services in addition to their 500 bed hospital in Xuhui. Their prices are on the reasonable side for an international hospital with an average consultation ranging from 300 RMB to 1,000 RMB and a renowned emergency room.
Prenatal, Postnatal and Pediatric Care
From weeks 12-25, prenatal packages for monthly checkups and ultrasounds, check-ups after delivery, and sometimes even prenatal classes will cost around 15,000 RMB to 25,000 RMB with an additional 45,000 RMB to 70,000 RMB for a vaginal delivery and 70,000 RMB to 100,000 RMB for a c-section.
Start preparing early if you plan to expand your family as many insurance providers require you to be covered for pre/postnatal care a full year before benefits kick in.
Postnatal vaccinations that your child requires in their first four years are sold individually for around 7,000 RMB each or as a package for around 20,000 RMB at most hospitals with a pediatric department. Local hospitals will offer the best value.
Pediatric care is available at almost all international hospitals and tier 3 public hospitals at a slightly lower cost than an adult in most cases.
American-Sino Women & Children Hospital
American-Sino Women & Children Hospital offers prenatal packages that start as low as 850 RMB and delivery options on the low end from 45,000 RMB – 70,000. A consistently popular choice for Shanghai expats.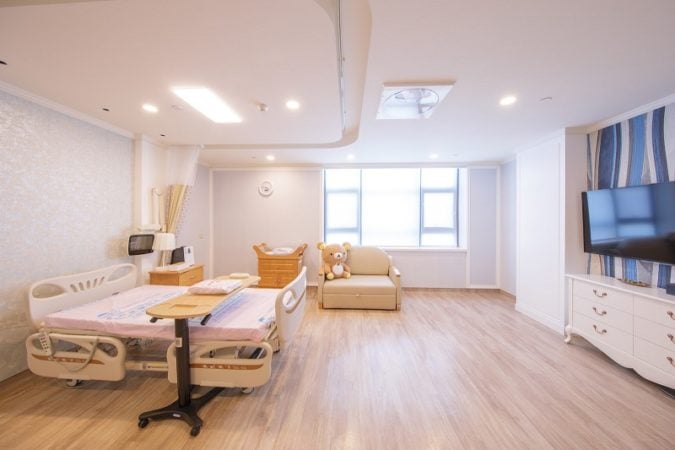 Ferguson Women's Health
Ferguson Women's Health offers pre and postnatal care as well as delivery and fertility services. Unlike many other hospitals, they promote natural delivery and have only a 16% rate of C-sections. Prenatal packages range from 15,000 RMB to 25,000 RMB with delivery options from 45,000 RMB to 70,000 RMB.
Shanghai First Maternity and Children's Health Hospital
Shanghai First Maternity and Children's Health Hospital is solely dedicated to treating infants and children and has been in operation for over 60 years. It's centrally located in Jing'an and has a VIP ward.
Mandatory Hospital Visits for Chinese Visas
Congratulations, you've arrived in China within the last 30 days and are well on your way to getting a long-term Chinese visa. Now, the Exit and Entry Bureau wants to confirm you're healthy enough to stay in the country before signing off on it. Whenever you get a new long-term visa, you will be required to do a health check at the one government "hospital" dedicated solely to performing them.
Any serious infectious diseases like tuberculosis, hepatitis, or HIV are an automatic "no" but something like a serious mental disorder or can get your visa denied. It's all a bit mysterious and not a lot of fun but if you're in good general health, there's nothing to fear and the process itself is not that difficult or painful (barring a few blood draws, of course).
Two locations do visa health checks in Shanghai:
Shanghai International Travel Healthcare Center – Headquarters

No.15 Jinbang Rd., Shanghai
Postcode: 200335
Shanghai International Travel Healthcare Center – Pudong

No. 2090 Jinqiao Rd., Shanghai, P.R.China
Website: http://sithc.chinaport-sh.com.cn
Booking in advance is required. Have your visa coordinator call and book a time for you and be prepared to free up an entire morning for the appointment. Your "appointment" is shared by all the other foreigners that booked that day and you'll want to get up early to get as close to the front of the line as possible.
Skip breakfast (water's ok) the morning of your health check and wear clothes you'll be comfortable getting in and out of quickly for X-rays. You'll need your passport, of course, but also photocopies of your passport, visa page and entry stamp, 5 passport photos, and your mailing address written in Chinese so they can send the final results.
From the outside, the health center looks like any other building. Look for a line of foreigners and wait for staff to open the doors at 8am. Once you're in, fill out an "Application for Medical Examination Form" and bring it to the first counter where you'll pay the health check fee. The price varies depending on your visa but is generally 600 RMB. Save the receipt if your school or employer is covering your visa costs.
Once you've paid, the registration desk will give you a checklist form to carry with you through the labyrinth of labs where the tests will be performed. Each lab you visit that day will check one of the following. Note that they don't need to be visited in order.
Bloodwork
Ultrasound
Electrocardiography
Eye Test
Weight/Height
Blood Pressure and Pulse
Breathing and Lungs
X-Ray of the Torso
The lab techs perform these tests day in, day out so you'll move quickly through each and receive a signature before being sent off to the next lab. It should only take about 30-60 minutes to complete them all and get all the signatures you need. When you've got them all, you can head back to the "return form" counter. They will collect your checklist and photos as well as your Chinese address to send the final results.
If everything is ok, your results will be within a week or you will be notified that you need to come back for further checks.
Well Wishes
Essentially, your role as a patient is to be sure you are clear about your insurance policy and coverage, know which hospital will serve you best in an emergency vs. less acute concerns, and consider what level of care you'd like to receive.
Sometimes, going to the international clinic and paying a little extra is the right option while other times the public hospital will serve your needs without breaking the bank.
Although Chinese hospitals might seem intimidating at first, visiting is a quintessential expat experience. We hope that this guide has helped give you some peace of mind about your next visit to a hospital in Shanghai and that you'll be on your way to your best health in no time.