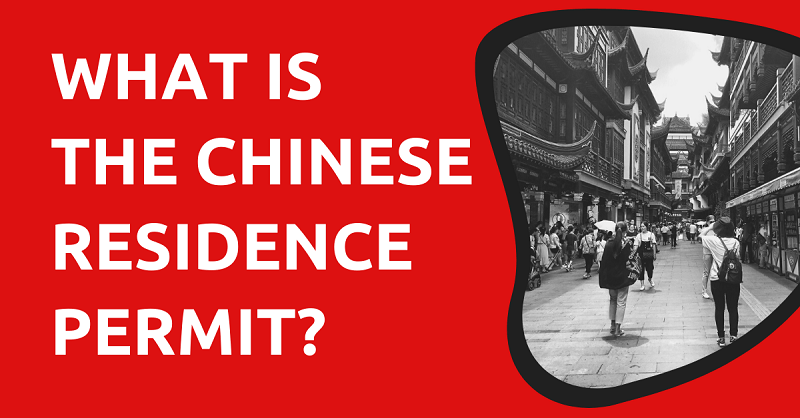 Once in China, if you're staying for any length of time, and want to be able to come and go freely, you'll need to exchange your visa for a residence permit.
The Chinese Residence Permit is separate from, but connected to a Chinese visa and is obtained only once you are in China. It is the second step to living in China for an extended period of time. Your first step is getting the right Chinese visa. In most situations, all foreign citizens will require a visa to enter China. The exception being those on their way to a 3rd country after a short stay in China who can qualify for visa-exemption at the airport.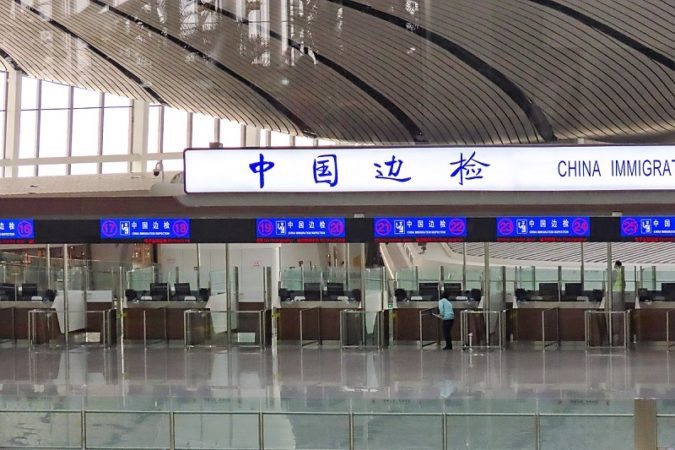 Chinese visas are not available on arrival and need to be arranged in advance; this means that if you arrive at the airport and don't have the appropriate visa, you won't be allowed to fly. The process can take weeks or even months, so make sure you apply with plenty of time before your planned visit.
This article will take approximately 11 minutes to read. Don't have the time right now? No worries. You can email the ad-free version of the article to yourself and read it later!
Requirement
To qualify for a Chinese visa and subsequent residence permit you need to prove that you have no criminal record in your home country. Documents need to be translated and notarized. Be aware too that foreigners entering China may be subject to mandatory random drug testing.
If you test positive for any substance banned in China, you can be prosecuted and deported, regardless of the legal status of the drug in your home country or the place where you consumed it.
The Physical Permit
The Chinese Residence Permit indicates that you are permitted to stay in China as a foreign citizen once your visa has expired. In the past Chinese visas would have up to one year of validity, but now the visa is only valid for 1 – 3 months after landing in China and before it expires it must be replaced with the residence permit.
It is a sticker in your passport, which looks like this: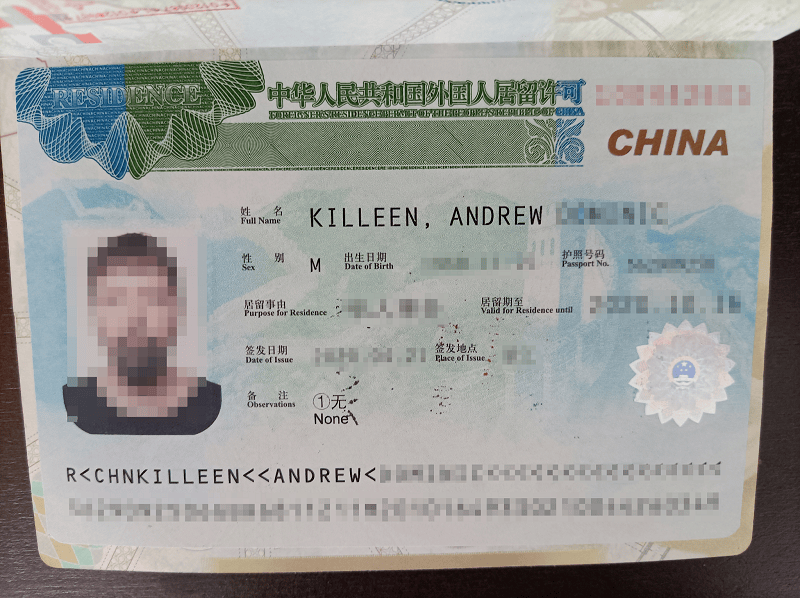 The residence permit should be shown to any official on request, which is why you are legally required to carry your passport with you at all times. In practice, officials will often accept a photograph on your phone, but they can insist on seeing the original document. If you get in trouble or are randomly searched and do not have your passport on you, you can expect a police escort back to your home to fetch it.
The residence permit also replaces a visa in proving your entitlement to exit and enter China for travel. Once you have a residence permit you can come and go without restriction (subject to other laws of course). Immigration officers will check if the permit is valid and up to date before issuing an entry stamp. No need for re-entry permits or visas in China.
Applying for a residence permit is not optional. Holders of appropriate visa types (see below) are required by law to apply for a permit within 30 days. As a rule of thumb, you either can't apply or must apply, depending on your visa.
Validity of a Residence Permit
The period covered by your permit depends on the reason you entered the country, and which visa was issued to you. Initially they will usually last for one year before they need renewal. They can be renewed within China at the local Entry and Exit Bureau in your city. Your school or employer will usually do this for you.
Visas which Require Residence Permits
The following long-stay visa types must be exchanged for residence permits:
J1 visa: long stay for journalists, over 180 days.
Q1 visa: longer-term visits to Chinese family members, e.g. caring for a child or elderly relative.
S1 visa: dependents of holders of J1, X1 or Z visas.
While all foreigners will need a visa before they can obtain a residence certificate, not all visa holders will need to obtain a residence certificate. Holders of the following short-stay visas cannot apply for residence permits:
C visa: for transport workers, eg crew of ships or aircraft.
F visa: short visit for lectures, inspection tours and exchanges.
G visa: transit, 3-7 days.
J2 visa: short stay for journalists, up to 30 days.
L visa: tourism, 30 to 90 days.
M visa: business visits of up to 15 days.
Q2 visa: short visit to family members who are Chinese citizens, or foreign citizens with permanent residence.
R visa: issued to "scientists, technological leaders, international entrepreneurs or talents with extraordinary abilities." Although this is not a short-term visa, it entitles the holder to visit China frequently over a longer period, not to live and work there.
S2 visa: short visit to family members who are foreign citizens living temporarily in China.
X2 visa: students undertaking short courses, up to 180 days.
How to Apply
You can apply for your first temporary residence permit at your local Public Security Bureau (PSB) Exit and Entry Administration Office. Generally, your sponsor (your employer or educational institution) should help make the arrangements and provide documentation.
Be aware that you will usually need to undertake a medical examination at an authorized center such as these ones in Beijing or Shanghai. Your sponsor should arrange this and usually will pay for it, though they are not obliged to. The purpose of the test is to screen out people with conditions such as HIV, TB, STDs or blood-borne diseases. If you know you have one of these conditions you should get appropriate advice before planning your move to China. You can expect a chest X-ray, ECG, and blood tests.
To apply, you'll need the following documentation:
A completed application form
Your passport, with an appropriate entry visa
Accommodation registration slip from your local police station
Your work contract and permit, or enrolment documentation from your educational institution (if you entered on a dependent visa, then you'll need the documents for the relevant family member)
The results of your medical examination
You'll be given a receipt for your passport, which you can use as a travel document within China, or as identification if requested by an official. Provided you have all the relevant information, permits are usually issued speedily and without fuss.
Long-Term Residence
Your first residence permit will only last a year. Be aware that you'll need to start the renewal process with plenty of time before your current permit runs out. You can begin the process up to two weeks before the expiration date – once your permit has expired, you could be subject to deportation. Most sponsors will help you through the process, but ultimately you are legally responsible for ensuring you have the right documentation, not your employer or university.
Renewal requires the same medical test and documentation as an initial application, except of course you need the passport with your old residence permit, not your entry visa. As long as you haven't broken the law in China, there's unlikely to be any difficulty.
The good news is that after you've spent two years in China, you can then apply for a five-year residence permit. This saves the cost and hassle of annual renewal, and is generally granted as long as you've obeyed the law and are in secure employment.
Changing Residence Permit Type
If your circumstances change, you can apply for a different visa or residence permit. Your residents permit will state the purpose of your stay in China, just like on a visa. To change residence permit, you must first change visa type and this requires a trip out of China, most people will go to Hong Kong to change their visa.
Working in China on Different Visas
Be aware that it's illegal to work on a student or tourist visa/residence permit. Some unscrupulous employers will try to shortcut the system by encouraging you to enter China on a tourist visa then take up work. You cannot get a residence permit for work if you arrived on a tourist visa, the visa must be changed first.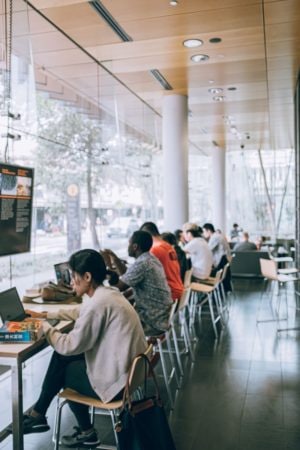 If you are caught breaking visa laws, it's you who will be held responsible, not your employer, even if they lied to you about your situation. If you're offered work as a tourist or student, ensure that the proper documentation is completed before you start in your new position.
The most common circumstances under which foreign citizens apply for a change of permit is when they want to secure permanent residence.
Permanent Residence
The most coveted residence permit is the "Foreign Permanent Resident ID Card," sometimes known as the "Green Card," by analogy with its US equivalent. To be eligible for permanent residence you need to have been living in China for several years and meet strict criteria. See our article for more information on how to apply.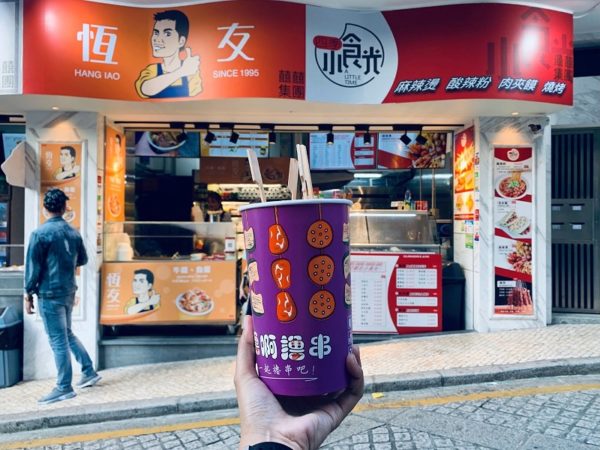 Now, Over to You
If you're considering a move to China to work or study, the residence requirements might seem off-putting. Even the most dedicated Sinophile will admit that the bureaucracy can at times be frustrating. However, navigating the system simply requires patience, and a willingness to meet the specified requirements, even if they seem repetitive or pointless.
Most importantly, a responsible employer or educational institution will know these processes, and do everything they can to smooth the way for you. Although Covid has disrupted global movement generally, the trend from Beijing has been slowly, cautiously easing the paths to residence. As the world opens up again post-pandemic, there has never been a better time to begin your Chinese adventure.