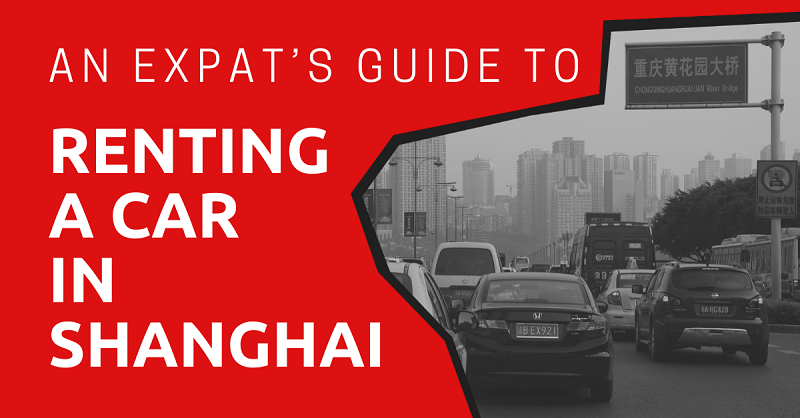 Before you head to the nearest dealership, make sure you are prepared to rent a car in China, you have all the things you need as far as insurance and paperwork, and that you are capable of dealing with China's road conditions and rules.
Note that no foreign or international driving licenses or permits are recognized in China, so you will have to provide either a Temporary or Permanent Chinese driving license. Luckily these have become easier to obtain in recent years, and if you are going to stay in China for the long term, it is a worthy investment of your time to get a Chinese driver's license.
You must be 21 years of age or older and have held a driving license for at least a year to rent a car in China. Some bookings will specify the lower age cut off at 23, 25, or 26 years of age, so read carefully when booking. If you are under 25 a variable daily fee is added to your total cost.
While your visa information may be requested at pick up, it serves only as further identification details. A holder of any valid visa can rent a car, though the type of visa you have and the duration of your stay may affect which Chinese license you can obtain.
Individual car rental companies in Shanghai may ask for additional identity and driving permit documents, so be sure to read those carefully. In the case of any missing documents, the car will be refused and, if prepaid, charges may not be reimbursed.
This article will take approximately 11 minutes to read. Don't have the time right now? No worries. You can email the ad-free version of the article to yourself and read it later!
Required Documents to Rent a Car in Beijing
To ensure you are ready to rent a car and hit the road, prepare these items before you start to visit car rental companies.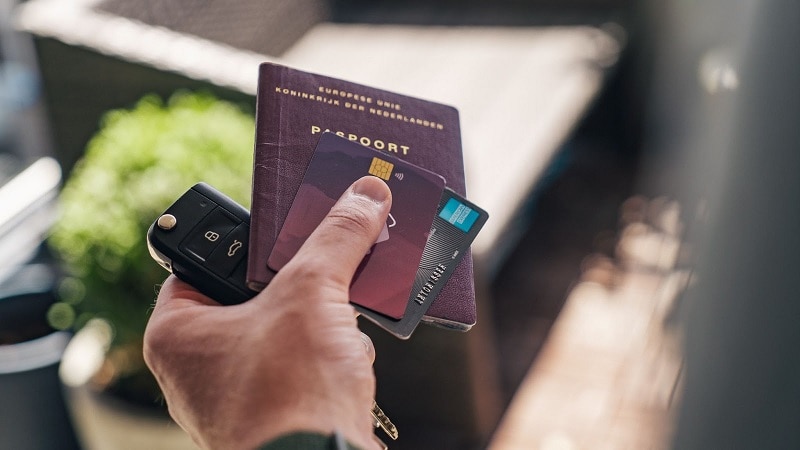 Valid Chinese Visa or Residence Certificate
You might be asked to show your home country driver's license
Choosing a Rental Car Company in Shanghai
A quick search on Google or Baidu maps shows quite a variety of Car Rental and Leasing companies around Shanghai, however many of these are actually pick up spots serving multiple companies, or primarily specialize in renting cars with drivers.
Most list phone numbers, but you'll have to be able to speak Mandarin to inquire that way. Best option is to book online through aggregate services like Kayak, Momondo, or Rental24. Deals on those sites will offer prepay, pay at pick up, and options for pick up locations in both Puxi and Pudong.
Most of the available bookings online are hosted by Hertz and eHi. Direct booking is available on both Hertz and eHi websites, however daily cost is overall the same as on aggregate sites. Hertz direct online booking is the most thorough in explaining requirements and regulations.
Be aware that different agent locations around the city will be able to provide varying levels of English and technical support. It is advised to reserve your pick up time earlier than you need it and be ready to be flexible.
List of Car Rental Companies in Shanghai
If you would like to book directly through a company website, Hertz is by far your best option with eHi a close second. While in the past, foreigners to China prefered to use recognised international chains because of their easy-to-navigate websites and better communication styles, these days Chinese car rental brands are taking over as competitive, professional, and trustworthy options.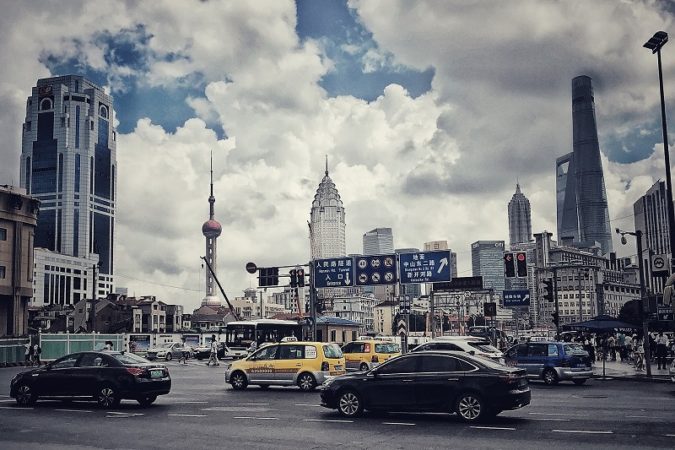 Have a look at some of their websites, compare some prices, and see which option is best for you.
Hertz
| | |
| --- | --- |
| Minimum Driver Age | 25 |
| # Locations in SH | 10 |
| Cancellation Policy | Free 24hrs before booking. Within 24hrs 400RMB Fee |
| Insurance | Included in booking fee with extra purchases available |
| Contact Number | 400-616-6666 ; for English press 9 |
| Ease of booking | Easy and thorough – better or equal to aggregate deal sites |
Avis
| | |
| --- | --- |
| Minimum Driver Age | 25 |
| # Locations in SH | 9 |
| Cancellation Policy | Free 24hrs before bookingWithin 24hrs fee start 500RMB up to full cost of reservation |
| Insurance | Available for purchase, not included in booking fee |
| Contact Number | +86 102 1111 |
| Ease of Booking | Difficult and unclear – better to use aggregate deal sites |
eHi
| | |
| --- | --- |
| Minimum Driver Age | 21 (under 25 fee applicable) |
| # Locations in SH | 9 |
| Cancellation Policy | Free 24hrs before bookingWithin 24hrs fee start 500RMB up to full cost of reservation |
| Insurance | Available for purchase, not included in booking fee |
| Contact Number | 400 888 6608 |
| Ease of Booking | Easy and clear – same or equal to aggregate sites, Chinese phone number required for booking |
Europcar
| | |
| --- | --- |
| Minimum Driver Age | 26 |
| # Locations in SH | 2 |
| Cancellation Policy | Free 24hrs before booking. Within 24hrs fee unspecified |
| Insurance | Available for purchase, not included in booking fee |
| Contact Number | Not provided on website |
| Ease of Booking | Near impossible – better to search on aggregate deal sites |
Costs of Renting a Car in Shanghai
If you plan ahead, a basic compact car for 4 adults can cost as little as 120RMB per day. Larger vehicles with more features range up to 600RMB per day. However, early booking is essential in cost planning. For weekends, at least a month in advance is ideal, and at least 2 weeks in advance for weekday reservations.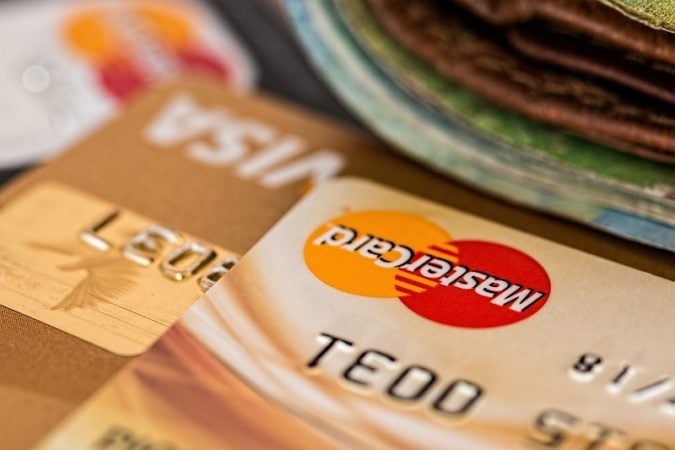 If attempting to book cars the immediate days or weekend ahead, choices will be extremely limited and likely costly, if not nonexistent. This is particularly true during national holidays like Chinese New Year, Golden Week, and so on.
Related Expenses
As to be expected, all fines accrued during your time driving the rental car and all fuel used must be paid for by you. The petrol policy for most rentals is "full to full", meaning you will start your booking with a full tank and must return it with a full tank at your own expense. Gas prices in Shanghai range from 6 RMB to 8 RMB per liter. If you planned to drive from Shanghai to Nanjing which is 300 km away, you would burn through 100 to 150 RMB worth of gas. Average fines for traffic violations in Shanghai start at 100 RMB and go up to 500 RMB.
Under 25 Fee
If you are under 25 years old, an additional fee is added to your booking. Your confirmation will specify that the under 25 fee will be added but may not specify the amount. The fee can cost, on average, an additional 260RMB per day.
Cancellation Fees
Almost all deals and companies offer free cancellation up to 24 hours in advance with full reimbursement for prepaid bookings. Cancellation within 24 hours may result in no or partial refunds, and a no show to pick up will result in no refunds. Late drop off may incur extra fees up to a full day's rental, so plan your time accordingly.
Insurance
Most booking websites will offer additional insurance for your rental period and will vary on the coverage for damage or theft. Additional insurance coverage or damage fee waivers cost on average 1500 RMB and will require claims to be submitted within 24 hours of incidents. Claims will be subject to conditions and will not cover damages resulting from drunk driving, fleeing an accident, or other particular situations. Information on automatic coverage and additional options will be viewable in Terms and Conditions links. Make sure to read thoroughly.
Regardless of third party insurance or additional damage waivers, a credit card in the renter's name is required for pick up in all cases and must have funds available for the deposit which will be held against the credit card balance at pick up. Deposits are typically 4000 – 5000 RMB and are refunded at drop off subject to damage assessment.
Car Rental Procedure
Make sure you know the pick-up and drop-off location for your car. In most cases these can be two different locations or whatever is most convenient for you. Understand the opening hours of the branch office and you might want to have a Chinese friend go with you, while the big rental companies will usually have some staff who speak English, they might not be there at the time of your visit. Using a translator app will help, and you will be fine, but having a local to guide you will reduce the stress levels.
Inspecting the Rental Car
As with any rental car, check for scratches, dents, and damage to upholstery and interior with an agent present before driving off. Document with photos and ask the agent to confirm they are recorded as pre-existing damage. Rental agencies will have their own records for each car but things can be missed and if discovered after your drop-off may be deducted from your deposit.
Signing the Car Rental Contract
Before you sign, read your contract carefully. It should be bilingual in both English and Chinese. If it is not, you might want to avoid using that company or have a Chinese friend go over the contract with you.
Make sure that all prices are clearly written as well as the car rental duration.Check that the insurance coverage is all clear and understood and make sure that any additional drivers are listed and covered by the contract. Look for refund conditions just in case the car does not perform to your liking or if you have to cut the contact short. Note all of the inspection findings which you witnessed with your agent. Check the scope of use and limitations and be honest about how far and where you will be using the car because no bookings will allow for island or international border crossing, and some provinces may be subject to restricted travel.
Making Payment
All of the usual payment methods will be accepted at legitimate car rental companies just make sure you have enough to cover those refundable deposits. You can opt for cash, foreign or Chinese bank debit card, Foreign or Chinese Credit cards, AliPay or WeChat Pay.
Now, on to You
Driving in China means encountering a variety of road conditions and landscapes. Be ready to handle different levels of road maintenance and size. Be safe and know the rules of the road and follow them.
All mainland areas require driving on the right side of the road. This means that any car you rent will be designed for right-lane driving. Make sure you are familiar and comfortable with driving this type of car configuration and lane rules before heading out. Speed limits can vary and are slower on urban streets than on highways. Pay attention as speed violations are strictly enforced and can result in heavy fines.
All of that being said, renting your own car will open you up to all kinds of adventures in China. The unparalleled freedom of being able to pack a bag and jump in the car for a spontaneous weekend road trip is a feeling like no other. Get to know the real china on the open road.