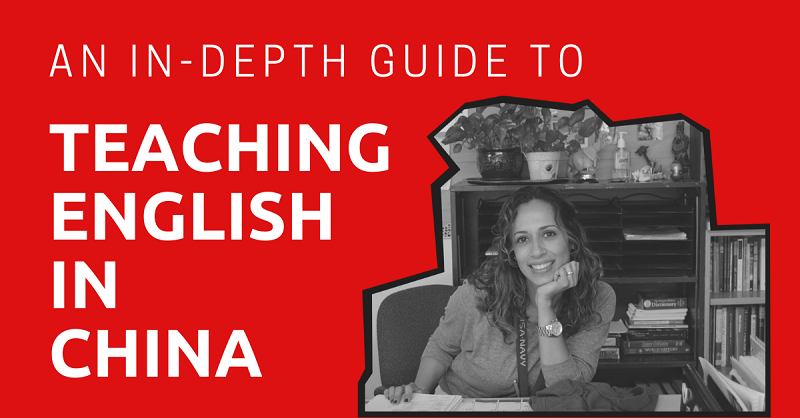 What is stopping you from packing a bag and moving overseas for a few years? Your options are endless and the world is a big and wonderful place!

One of the most desirable locations for teaching English is China. Sure, it might not be as tropical as Thailand, as glamorous as Spain, or as thrilling as Kenya, but China presents the perfect package for EAL teachers.
Very high salaries, low cost of living, opportunities galore, safety, and a super interesting culture as well as a very important global language to challenge you in all the right ways.
Here's your guide to getting started and hopefully avoiding too many hiccups along the way.
This article will take approximately 24 minutes to read. Don't have the time right now? No worries. You can email the ad-free version of the article to yourself and read it later!
Finding a Teaching Job
Once you know that you have all the right qualifications, it is time to start making contact with potential employers. Some things we take for granted in the west are just not going to be the same in China, mostly because of their very different online behaviour and web access restrictions. 
If you don't know which qualifications you need, read this article to find out requirements for teaching English in China.
Which Schools?
To be an English teacher, you should start looking at language schools and bilingual schools in China. China has a massive number of International schools, but the recruitment for these is very different and very elite.
They usually only recruit through approved third party headhunters like International Schools Services (ISS) or Schrole. If you have a degree in education, a PGCE, an M.Ed plus 4 years of overseas teaching experience, you might be qualified for international school jobs.
If you are just starting out in your career, your degree is in something other than education, or you are looking to just take a working holiday in China as an English teacher, then you have the best chance of finding a job with a Chinese-owned language school, kindergarten, bilingual school, or similar.
The three most reputable and long-standing language institutions in China are, English First (EF), Wall Street English, and Berlitz. These schools have campuses in most big cities.
Websites
There are a plethora of websites you can use to find a teaching job in China. Many are free but there are also some to which you subscribe.
The Bejinger Classifieds and Glassdoor are sites specifically for teaching jobs in China but listings can be found on general job sites and teaching job sites too. On the general sites you can usually filter listings to focus on your country of choice.
Many swear by Search Associates which is a subscription site costing $225 for 3 years or until you find an international position. They have links to 151 international schools all over China. The signup process is very detailed and they will ask for you to have all supporting documents to save time later.
This process may be time consuming in the beginning but the company boasts an impressive success rate.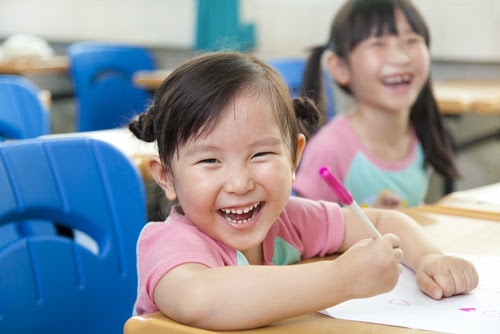 Another popular site is Teacher Horizons. This is a comprehensive yet free site with many listings for jobs all over China in International schools. Once you have submitted the required documents you can search through jobs and apply by yourself.
You will be assigned an agent of the company who will help to coach you, give any extra info they may have on the school or even avoid submitting your application altogether if they think that there is a reason that this school will not be a good fit for you.
Also free is TES, the online version of the Times Educational Supplement. TES lists many positions in China at International schools all over the country but you will not have much luck finding Chinese bilingual schools or regular language teaching institutions here.
It is quick to sign up and to search for jobs and you can save your details and your CV to save time. There is also a really handy "Quick Apply" function which uses your saved information to submit your interest to schools at the click of a button. It can be hit or miss though and often requires a follow up email to the school.
You could also try TeachAnywhere, Seek Teachers, The Guardian Jobs, Teach Away, … You get the idea!
Social Media
More and more schools are heading towards social media to share their vacancies. In China, the most used communication tool is WeChat. Here you can follow official accounts and channels of schools and other businesses. If you have an idea of the kind of school you want to work for, this may be an option.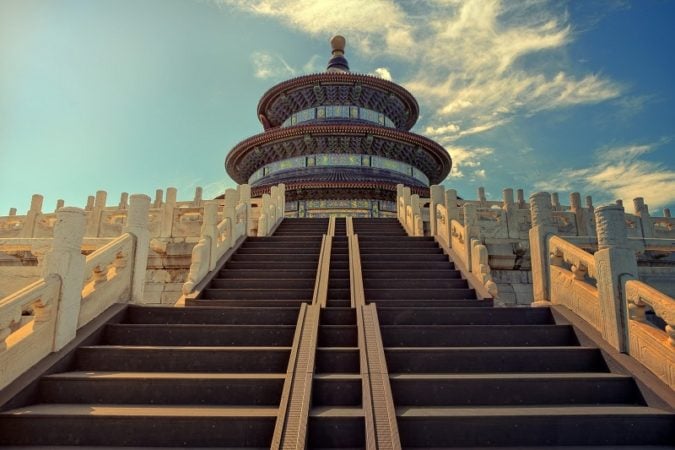 Some schools like Western Academy Beijing or Daystar Academy in China may have Facebook pages or other social media sites, however these require a VPN in China as they are blocked behind "The Great Firewall".
This means that the school may not be checking western social media as much as they do WeChat, so if this is your only contact with them, you may slip through the net. It would be better to follow up any communication with an email directly to the school.
You may also find recruiters posting in expat groups. Be wary of the promises they make and be sure to have something in writing before you start investing in the visa process to ensure that the job is really available.
Some may be genuine and will be able to evidence their previous placements. Be sure to ask for more information on their role and perhaps research them to put your mind at ease.
In Person
If you are already in China, there is the chance you could approach a school in person although with the current pandemic, this is more and more difficult as schools have to make official appointments for visitors and are limiting people on site to those who are necessary.
More commonly, you may like to try one of the many job fairs that happen all over the world. Teaching Nomad have regular job fairs as do Search Associates.
There will often be job fairs at teaching colleges for their graduates so this could be another option too. Alternatively, a quick internet search should highlight one near you.
Resumes
Make sure your resume is up to date and fits the job for which you are applying. Try to incorporate some of the mission statement or values of the school into your resume or highlight your experience and skills in line with the job description.
There is no preferred format but a professional photo at the top of your resume can give a good first impression and is expected in Asia. It can also be a good idea to include the names of your referees to show you can contact them as soon as necessary.
Top Tips: Preparing for Interviews
Once you have sent out all of your applications, the next stage will be interviews. Unless you are in China, these will happen online, but might not be what you are used to. Take this advice and prepare yourself well.
As with any teaching job, you should be able to answer why you have chosen that particular school. China has a culture of "face". Flattery and compliments can go a long way if interviewing with a Chinese employer.
Take note of the time difference. You may end up interviewing very early in the morning so your employer is still within their working day.
Research the country and the culture. Chinese people do not like to make mistakes and are often easily embarrassed. Showing an understanding of this when talking about your teaching style may work in your favour. China is also a very proud country with one of the longest recorded histories in the world. Showing an interest and passion to learn more about this and immerse yourself in a new culture will be beneficial, especially when asked "why China?"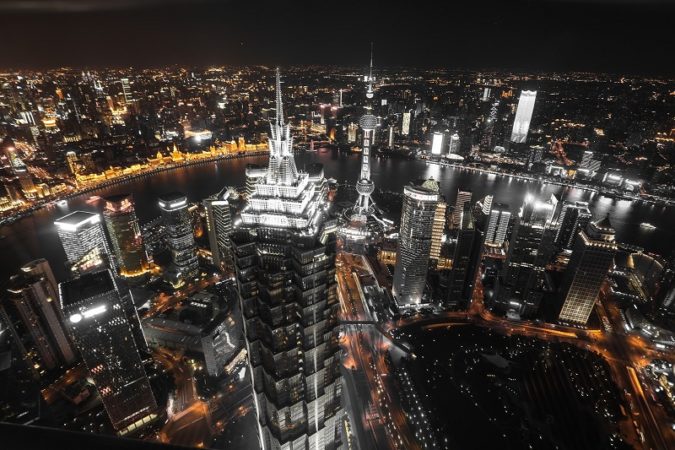 The expectations of a teacher vary from school to school, so be sure to ask questions and make sure it is the right place for you. For example, China does not really celebrate Christmas and so if you are going to work in a Chinese bilingual school or private English teaching college, there is every chance you will not get a Christmas holiday but you will get time off in February for Lunar New year.
It is a good idea to ask about behaviour policies, out of working hours expectations, opportunities for promotion, and continuing professional development. Not only does this show a passionate teacher who knows what they are doing but also prepares you for the level of support and training you can expect as well as how many hours you will be putting in.
It is common to be asked to talk about your best lesson and about any weaknesses you feel you may have. When discussing weaknesses, always end with how you are working on it. This leaves the employer with a good impression, especially for Chinese who appreciate the good news, bad news, good news sandwich method.
Demo Lessons
After an interview, an employer might want to take you to the next stage of the hiring process. Demo lessons used to be common practice for those already in China, but have fallen out of favour in recent years and are not very practical in our current climate.
These days, you may be asked to prepare a lesson plan, comment on a scheme of work, or be given scenarios and asked how you would respond.
Checking the Fine Print
Congratulations! The school wants you to be their new teacher. But your work is not done just yet. Make sure everything is in order before you agree to take on the position.
Contracts
Contracts vary massively from school to school. Most will offer a two-year contract and then rolling contracts after that. This is because they want a commitment from you to stay at least two years.
Some schools give three-year contracts which can be a blessing or a curse. Be sure to read your contract carefully and decide how you will leave if you get to the school and find out that it is not for you.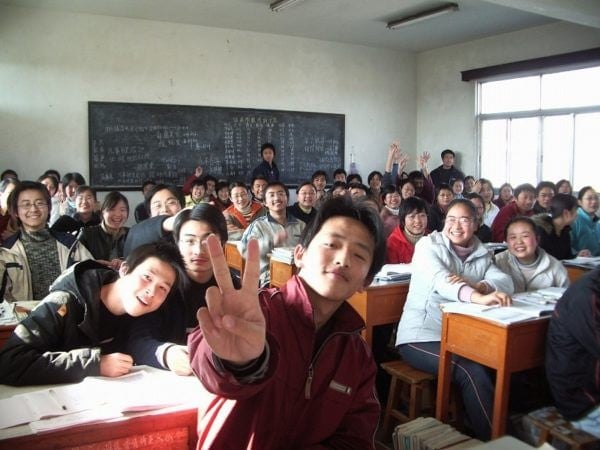 Similarly, some schools only offer one year. This could be great if you want to move on but also does not offer much security and means the school can decide not to renew your contract. Make sure you know the dates for when you and the school need to give notice so you do not find yourself suddenly without a job.
International contracts can be very cleverly written so be sure to check anything you are not sure of and keep a paper trail so you can refer to it later, should you run into any difficulties.
And remember that in China, the Chinese version of the contract is the ONLY legal version so you might want to get that checked by a Chinese reader to ensure it says the same as the English version.
Insurance
Employers are legally required to insure their staff for medical cover. However, this insurance is not always the best. Some employers choose to refund your medical expenses rather than pay for real insurance cover, and others choose the most limited package with only Chinese hospitals included.
Chinese hospitals can be great or they can be awful. Good schools should have insurance which covers international hospitals and clinics. It is important to ask a lot of questions about this when you are choosing where to work.
Also read our China insurance guide to fully understand your options. You might decide it is best to take out some personal insurance just to be extra safe.
Teaching Hours
Teaching hours vary from school to school. Some have as little as 18 hours a week to qualify as full time, whilst others expect as many as 25 hours a week. It is crucial that you check what other expectations there are. You may have a light teaching load but then be expected to come in on weekends.
You should also check other responsibilities such as duties at recess and lunch and factor this into your day as it will affect how much time you have in school hours to plan and grade as well as all the other things teachers do to enhance the learning experience for the students.
You may also have team teaching with a Chinese co-teacher. These teachers are often paid a fraction of what their western counterparts are and so it is crucial to consider this when dividing tasks.
Working Hours
Many schools start lessons at 8am and can finish as late as 6:30pm or later for high schoolers and adults. In an established school, this information should be available on the school website.
Staff are usually expected to be in school 30 minutes before the start of lessons and leave after all students have gone home.
In primary or kindergarten jobs, most school days finish at 3pm and perhaps earlier on Wednesdays and Fridays. These afternoons are often used for staff meetings.
You may also have to conduct parent meetings. If working in a school with Chinese students, expect to see a lot of parents. They want to know exactly how their child is doing and what they can do to support them.
China is a highly competitive country when it comes to education. Parents want their child to be the number one student in every subject. Explaining to them that western methods of teaching are different can take time.
Mostly they want to meet you and show their interest and will be grateful for your work. You will have to be firm with appointment times and make sure no one is cutting the line – a common occurrence in China!
Extracurricular Activities
The requirement for Extra Curricular Activities (school clubs) varies from school to school. Some schools will hire specialists and you will not be required to lead an activity. Others might have a mix of professionals and staff-run activities.
If you have something extra that you can offer, this will definitely aid your application. Whilst looking for a job, you might like to invest in some training to be able to add something to your resume and make you more desirable to potential future employers.
Leaving Campus During School Hours
This is an uncommon luxury. The French school allows staff to only be on site when they are teaching, which allows for doctor's appointments and other life responsibilities to take place during the working week.
Other schools may allow you to leave and come back if you have a specific reason but they usually prefer you not to. Definitely another thing to add to the list of questions you ask during the interview.
Visas and Work Permits
Well these are no fun! The process is long and convoluted. Your HR team at your new school should help with all the paperwork you need but this can depend on many factors including whether it is a new school and the HR team have experience of the process.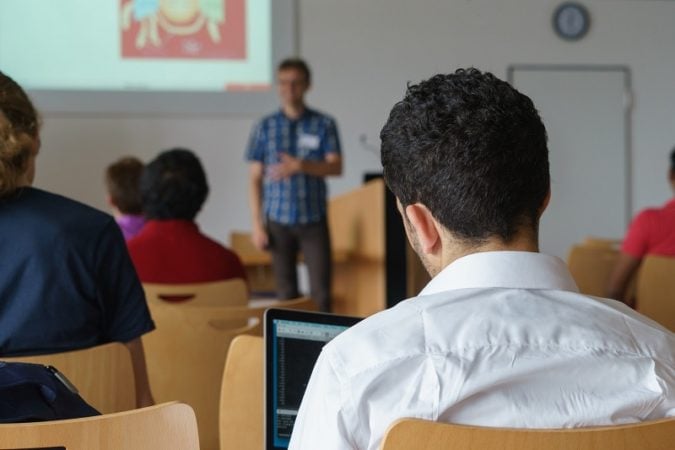 One thing is for sure, they should definitely foot the bill for all expenses incurred in obtaining your visa so keep your receipts for everything.
The requirements for obtaining visas are constantly changing due to the pandemic so check the Visa for China website to get the latest information for your country and nationality. You will need a Z visa although some schools will try to get you in on an F visa and then change it when you arrive.
You should avoid this if possible as it means an extra trip to Hong Kong and is technically not legal. If this is the only way into China, then make sure to have in writing that your school will pay for this trip completely, including flights and hotels.
During the visa process, you will need to print everything in colour. You will also need a letter from your current or last employer on a school headed paper stating that you worked there and the dates of your employment. This is a requirement of China.
Your work permit will be arranged for you by the HR team after you arrive in China. In order to obtain this, you have to go for a comprehensive medical check. You will be asked to change into a gown and then shuffled from room to room for chest x-ray, vision test, abdominal exam, abdominal ultrasound, and blood samples.
When you get your work permit, the school will keep it for you. This is normal. You can request it if you need it for something. Just make sure they don't try to hold onto your passport. This is not legal.
Vacation Time
In most schools you can expect to get two months off in the summer (July & August usually), two weeks either for Christmas or Lunar New year (January or February) and then others at the schools' discretion.
There are a number of holidays in China that must be followed, for example China's national day, Mid-Autumn Festival, QingMing Festival, and Dragon Boat Festival.
Beware though, if working in a bilingual school you may get these "holiday" days but then have to pay them back by working the weekends before and after the holiday. Chinese people work hard!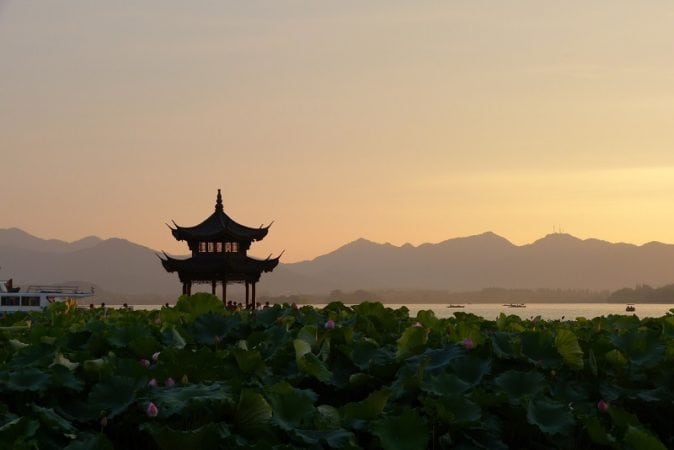 Class Sizes and Student Skills
This really depends on the school and who it caters for. Most International schools try to keep class sizes around twenty students. Chinese schools can put you in front of 50 students! This is something to check at an interview as well as asking about the students' ability.
Some schools have entry requirements for students' English but if working in a bilingual school, this may have been avoided if the parent has connections in the school. Be prepared to differentiate.
School Facilities
Most schools in big cities are fairly newly built and boast very modern facilities. You will often find a pool and large sporting facilities as well as a theatre. These are pretty standard as they enable the school to showcase their work.
Other facilities such as science or STEAM labs, libraries and technology rooms vary from school to school. Check with the team in your interview for more details.
Salaries
Salaries vary depending on the city, experience, position and a number of other factors. In big cities like Shanghai, at a reputable school, you can expect to take home at least 26,000RMB after tax as a full-time teacher.
If you have more qualifications or extra responsibilities, this can be considerably higher.
If you are just starting out with no experience and working at a slapdash kind of English teaching establishment, you might be offered as low as around 15,000 RMB a month. If you are in one of China's smaller cities, this type of salary is normal and will definitely be enough to live on.
To learn about how much money you will need to live in China, please see our Cost of Living in China guide.
Beware, China is changing its taxes for benefits from 2022, so be sure to ask at interview or when considering the position, what your take home salary is expected to be.
Moving to China
Okay! You passed the interview stage, you made sure the school was right for you, and you accepted the job! Now you are on your way to China and that is a big scary step. Make sure everything is in order before you get on that plane.
Documents
Ask your HR for a list of documents and check them off a list to be ready for your trip. If anything needs to be translated into Chinese, that will be arranged by your employer in China.
You'll definitely need:
Your degree – notarised
Your teaching qualification – notarised
A letter of employment from your current or last employer
A criminal background check
A valid passport with a Chinese visa in it
Visas
As mentioned above, this can be a long and convoluted process, especially at the moment when everything is changing. Keep in close contact with your HR department, try and get the required papers as quickly as possible and be prepared to travel to the embassy and visa centre to appear in person to show your documents.
For other information visit Visa for China.
Where to Stay
At the moment, you will be subject to government enforced quarantine in your first point of entry into China. That means if you land in Beijing, you have to complete the quarantine there before heading on to your final destination. The quarantine is between 2 and three weeks and is decided by the city.
In Shanghai for example, you have to complete 2 weeks in the government hotel and then another week in your next accommodation. It depends on the community you live in, how strictly this third week is enforced.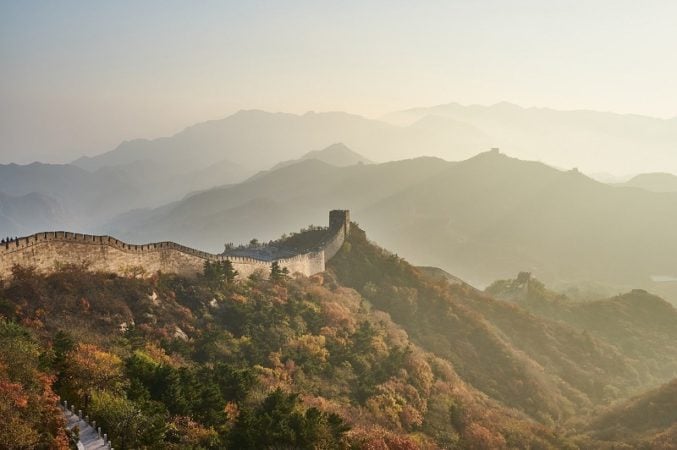 You may be allowed to leave the house, you may not. Either way, the system is very efficient and they will organise temperature checks and periodic Covid tests.
To learn more about moving to China during Covid, see our in-depth guide and first-hand experience here.
After completing your quarantine, it depends on the school policy as to whether they arrange accommodation or not. Some provide a hotel for a week while you look for an apartment and others will have arranged an apartment for you. This is something to check at an interview.
Most cities in China you will live in an apartment. Schools tend to give two bedroom places for individual couples, larger places for couples or families or an allowance and you can find your own accommodation. You will need to obtain a fapiao (tax receipt) to claim your housing allowance if you find your own place.
If you are moving to Beijing, we have the perfect guide to help you understand the real estate market in the big smoke.
Getting to Work
Be sure to know how you can get to school from wherever you choose to live. Many schools provide staff shuttle buses in the morning and evenings so somewhere close to this is a good idea. Also, be aware that China has huge traffic issues and if it rains, you could be stuck in traffic for a considerable amount of time.
Living closer to the school and next to good transport links for your leisure time may be the best idea.
Public transport in China is generally very good and very cheap. Even the most expensive metro ride in Shanghai will only set you back 8RMB. Taxis are also cheap if you are using an app. Beware of cabs (usually at airports) who do not want to use the meter. Refuse to do that and walk away. They will soon change their minds!
If you are brave, you might find yourself tempted into buying an e-bike like many Chinese people. These are great, but do be careful, wear a helmet, and make sure your health insurance covers accidents!
Now, on to You
So, there you have it. Teaching in China in a (not so little) nutshell. There is a lot to consider and if you decide to go for it, a lot to prepare, but you will gain so much from the experience. China is nothing like it is depicted in media or movies in the west. It is an assault on the senses. You will laugh, you will cry but I very much doubt you will regret it.
If you would like to work in China, but not as a teacher, you might enjoy our Expat's Guide to Finding Work in China. If you are a qualified teacher and would rather avoid EAL teaching, you might look into being a subject or homeroom teacher at an international school. These jobs come with great salaries and benefits.