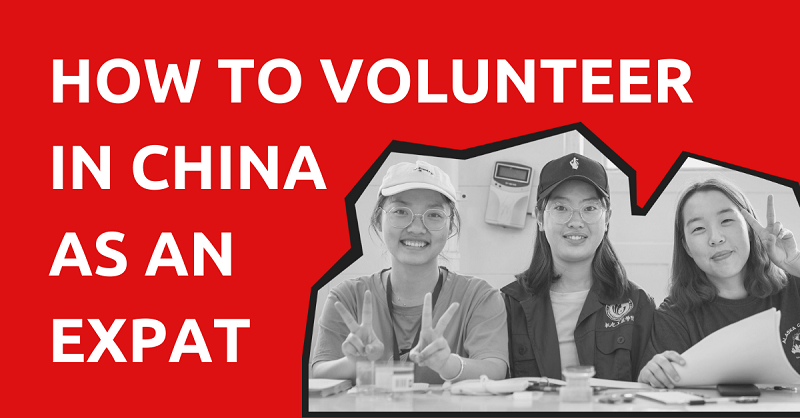 China is well on its way to becoming the largest economy in the world and no longer considered an underdeveloped nation. For this reason, some expats might think volunteering in China will be an awkward attempt to have a meaningful impact.
But, expats of all ages find volunteering to be an easy transition into the dynamic Chinese culture while gaining international work experience. There are actually many types of volunteer jobs available and you can make a real difference in someone's life as a volunteer in China.
Note: At the time of this writing, in January 2022, some jobs have been put on hold due to health and safety precautions during Covid-19. In light of the uncertainty around trips, expats should get the flexibility offered by travel insurance to China.
This article will take approximately 16 minutes to read. Don't have the time right now? No worries. You can email the ad-free version of the article to yourself and read it later!
Why Volunteer in China?
Here are just a few good reasons for you to condeir spending time as a volunteer in China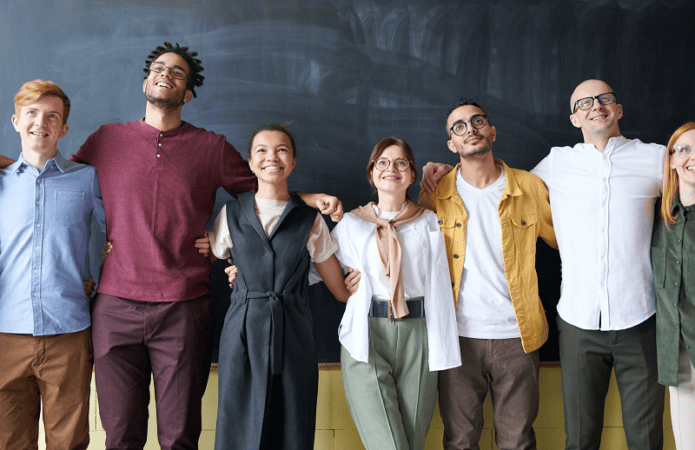 Volunteering will break down the barriers in a vexing political climate while you pursue a cause you feel you can make a difference in.
You get to satisfy your curiosity about different lifestyles and see this ancient civilization for yourself instead of through other people's eyes.
The authentic Chinese food is incredible!
You can expect a supportive volunteer program to be group oriented and a great way to meet like-minded people.
The structured programs will help you adjust to the culture and learn Chinese
Lending your time and skills has the potential to springboard into finding work with pay.
You have a unique opportunity to balance your volunteer job with going out and about in China. You should enjoy your free time as much as possible and maybe even get your Chinese driving license to hit the open road.
What Types of Volunteer Jobs are Available in China for Foreigners?
Volunteers can choose the level of commitment they're comfortable with from one-off to semi-regular events or part-time and full-time jobs.
It is not uncommon for expats already in China to organize casual volunteer activities around most subjects including sports, drama clubs, music workshops, tea tastings, Western/Chinese cooking classes, lectures, or even games tournaments and flea markets.
In addition to these extracurricular events, more structured volunteer projects are available
with foreign NGOs and other businesses, but if they are formally operating in China, they must be registered with the Chinese government.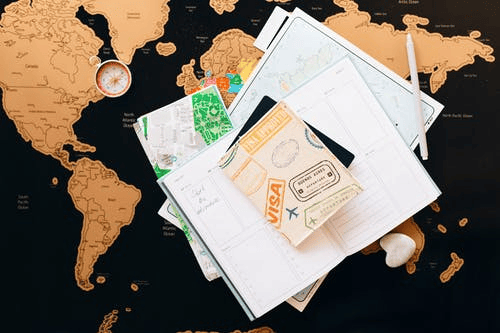 The most popular job for foreigners and the top reason why many people choose to move to China is teaching English and while this can be a fairly lucrative career, you can also do good by volunteering to teach at one of thousands of disadvantaged rural schools scattered around China.
The second most popular type of volunteering would be with animal and wildlife conservation, a particularly desirable and competitive opportunity exists with panda care, helping out at research facilities in places like Chengdu.
Medical professionals are always welcome as volunteers in training programs throughout China. People with special skills in many fields from construction, technology, and engineering can lend their skills to the development of villages around China.
There is no shortage of other types of volunteer jobs in China.
agriculture
business
special needs care
healthcare
IT
orphan/foster care
reforestation
social services
tourism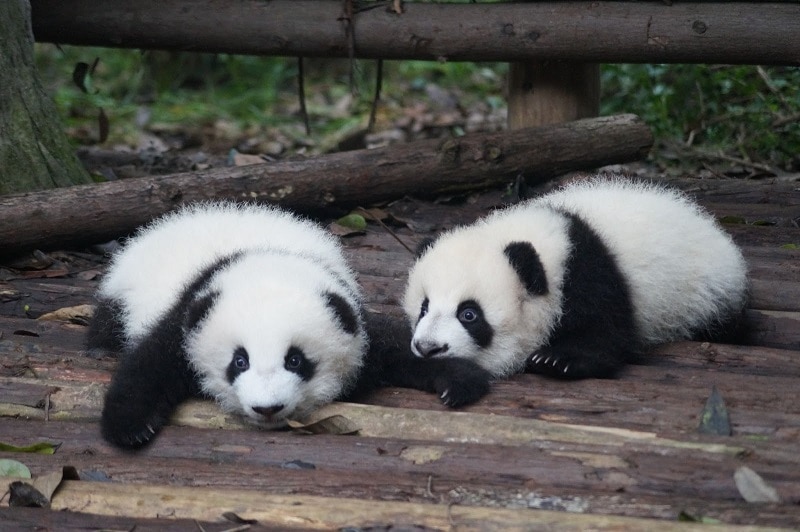 Volunteering on a short-term basis may entail only a week or two minimum stay, but projects working with orphans or special needs groups will have a longer minimum commitment that can extend up to a year or more. We should avoid a rotating door of foreign tourists spending a few weeks or months at a time in an orphanage or underprivileged school. We recommend volunteers respect the emotional impact on children and think about the UN goals for sustainability to reintegrate children into community-based care settings.
Do Your Research
Always do the research before getting on the plane to China. Volunteers should make solid inquiries to make sure you and your job can meet the grand promises and it doesn't turn into a bit of a letdown after you find out the job doesn't line up with your expectations.
We recommend you look into these 7 key factors:
Will the job be structured or unstructured?
Look into the setting (rural or city) and how to access other points of interest
Confirm the time commitment and how much free time you will have
What will be the sustainability of the job after your service is up?
What is the long term impact on the community?
Can a local do this job for a livable wage?
If there is a fee, what's included and what's excluded?
What Kind of Visa Do I Need to Volunteer in China?
There is no specific visa for volunteers in China. The overarching purpose of your stay in China will determine the category of visa you need, so make sure you come in on the right one.
"Voluntourists" can apply for the 'L' tourist visa to stay for up to 30 days in China combining travel around a short-term volunteer job.
Note: the L visa is not available at this time due to Covis-19 travel restrictions.
Volunteers can apply for the 'F' business visa allowing them to take part in more activities and permits up to a 90-day stay.
For those who intend to volunteer in foster care, the 'Q1' visa grants a duration of stay exceeding 180 days.
If you have a full-time volunteer job, this is the same as an internship or employment contract, so you must apply for the Z work visa.
You will need to cover the costs and file the paperwork at the Chinese embassy or visa application center in your home country, yourself, before making your way over to China.
China has great possibilities to explore and we totally understand why you might want to extend your visit after your volunteer commitment is over, but first check that the visa validity term leaves room for other plans. Most visas can be extended within China at this time, whereas in the past, changing your visa meant a quick "border-run" trip to Hong Kong.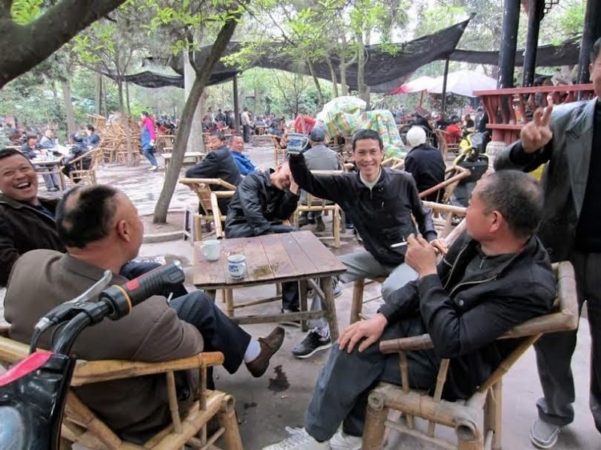 Note: As of January, 2022, anti-epidemic measures are in place at Chinese Embassies and Consulates. All visitors are required to wear masks and measure their body temperature before entering. Several Chinese visa application service centers worldwide have temporarily suspended service hours until further notice. With extremely limited visa services, check with your local embassy, consulate, or visa application office for their up-to-date service schedule and to submit your visa application online through their websites.
What are the Requirements to be a Volunteer in China?
Other than specific job requirements as laid-out by the organization you are to be volunteering with, the only formal requirement is to be over 18 years old. Also, if you are volunteering to work with children, you will need to get a notarized criminal background check from your home country.
In some cases, volunteer agencies have a policy requiring you to fundraise for them or pay in advance of your arrival. Since each job is different, be sure to work out the details before accepting the position.
Be prepared to move during Covid-19 and check if your volunteer placement will cover the costs of your quarantine upon entry into China.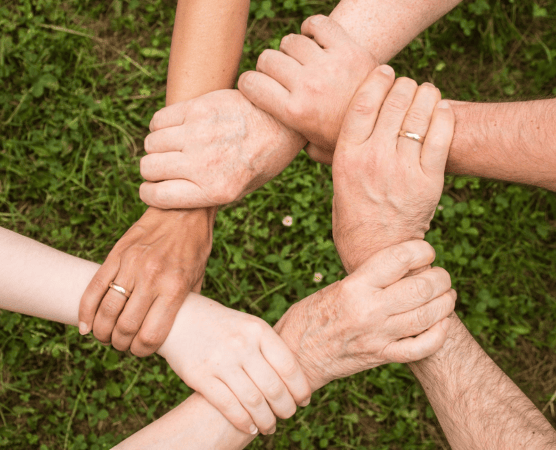 List of Reputable Volunteer Agencies
When trying to decide which of the dozens of jobs to commit to, especially when they're asking you for money to apply, we've found the best places to begin are the huge online professional network sites that pair volunteers with jobs in China. These sites are user-friendly and also have additional in-depth blogs, guidebooks, and reviews.
If you are looking to use an agency, you will find long lists of volunteer jobs online, and organizations in China are eager to hire:
While short-term volunteer programs typically have fees that can be quite high, remember that most programs come with basic expenses included, like room and board. You can expect costlier packages to include airport pickup, nicer accommodations, translators, weekend trips, and a free emergency medical insurance policy.
After choosing China from the dropdown menu, you simply select from the available programs listed. Once you find a job summary you're interested in, just hit the link to open the details about the project type, trip length, housing, age, language and by what's included.
Agencies which specialize in volunteer jobs in wildlife and environmental conservation:
Two popular agencies for business internships are:
Although some reputable corporations might have internships and volunteer openings, they do not always advertise or post on 3rd party websites like the above platforms do. You must contact them directly.
While it is possible to simply search the internet for keywords on internships and volunteer opportunities for foreigners on specific causes you feel passionate about, these are some examples of the more reputable agencies with active projects in China:
United Nations Development Projects Volunteers China
Wetlands International China Mainland
Wildlife Conservation Society (WCS CHina)
World Wide Fund China (WWF) with several projects and field offices
Global Environment Institute (GEI China)
Flora & Fauna International (FFI China)
The World Bank China Projects
The World Food Programme China
Quick Dos and Don'ts List
Here are some general dos and don'ts before making your way over to China:
Do get vaccinated for yellow fever, encephalitis, hepatitis A and B, typhoid, rabies,and Covid-19
Don't overpack baggage and personal effects
Don't create negative perceptions of foreigners
Don't neglect to explore China after your volunteer job finishes
Living Conditions as a Volunteer in China
In general, your living conditions in China as a volunteer will be great, but different. Chinese apartments, dorms, and homes are not going to be the same as you are used to, so don't expect all of your creature comforts to be available. You might have limited hours for hot water, you might find the internet spotty, and you might take time to get used to the food. Some flexibility if necessary when becoming part of a new culture.
Once you arrive at your site you'll get a quick orientation, some training, and hit the ground running. Since each job is structured differently, generally you can expect to work eight hours a day, five days a week with free time in the evenings and on weekends. However, some programs are less structured and the organization acts more like a tourist agency with the volunteer as a client.
Many volunteers stay at a base camp or in campus dorm-style rooms with other volunteers and some are given a hotel room, hostel, guesthouse, or a homestay. One to two meals may be provided per day, but for a third meal that might not be included, you'll have to know how far busy roads are to get access to your basic necessities.
Do I Get Paid Being a Volunteer in China?
While the word "volunteer" implies you are working for free, this isn't a silly question. There are some positions that are considered volunteer work where the candidate will be offered – not a salary – but a stipend. Just a small amount of money to cover some basic living expenses.
There are also other volunteer opportunities where the candidate must pay the organization for the privilege of being able to work with them. These types of jobs usually come with amazing references, educational credit, the promise of future employment, or other benefits for a person's career and resume.
In general, be prepared to support yourself financially for the duration of the program. Also remember that it is illegal to work in China for a job that is not sponsoring your work permit. If you are on any visa other than a Z work visa, it is illegal to get paid for work in China. If a volunteer agency sponsors your Z work visa, it is illegal to then teach English on the side for extra cash. Doing "under-the-table" work in China could put you at risk of jail, fines, and eventual deportation.
How Much Money Will I Need to Support Myself as a Volunteer in China?
While some volunteer positions in China might offer a small stipend, accommodation, or food, you will need to have a steady and reliable source of your own income to support yourself during your time as a volunteer. The cost of living in China is very low in the countryside and much higher in the cities, with Beijing and Shanghai competing with Tokyo and New York for sky high expenses. You will need a way to send yourself, or have someone else send, money from your home country, and this will usually mean that you need to open a Chinese bank account as soon as you arrive in China. You will soon learn that in China's digital economy, a Chinese bank account is absolutely necessary for your digital payments.
If your accommodation is taken care of and you are in a second or third tier city in China, you should allow yourself access to around US$1000 per month. If you are in Beijing, Shanghai, or one of the new tier one cities in China, please ensure you have access to at least $1500 a month.
If you are also on the hook for accommodation and household bills, you should add another $500 – $1200 per month, depending on the city you reside in. Beijing and Shanghai have the highest rent prices in China, of course.
Now, on to You
We hope that this guide has helped you with your volunteer planning for China. As you can see from the agencies and organizations mentioned above, each job has a unique focus, so there are plenty of options to lend your strengths toward.
Another positive is these internships and volunteer roles put you straight at the front of the line on a career path to work in that field with that organization.
And before heading off, always read the job description details and ask questions so you know what to expect during your volunteer commitment.