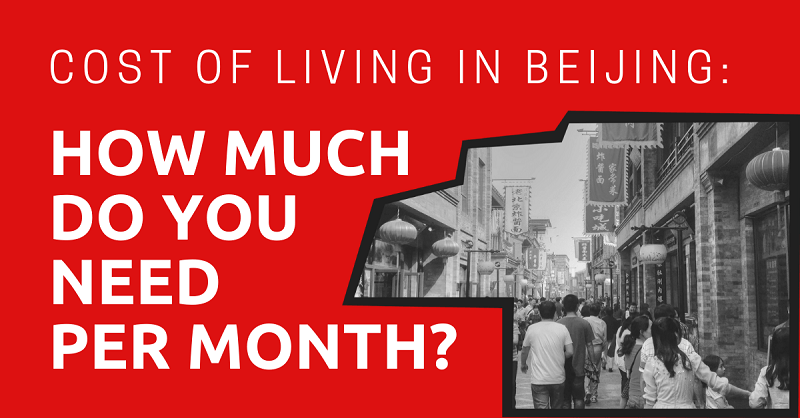 In a city like Beijing that is so diverse when it comes to neighbourhoods, population, work opportunities, income brackets, and lifestyles, it's safe to say that the cost of living varies. This is true for the Chinese population as well as expats and other foreigners.
Beijing is now number 9 on the most expensive cities to live in as a foreigner. With more international schools, shopping malls, and subway lines being built every year, Beijing has effectively boomed and prices on a number of goods and services have almost tripled (if not more) over the past decade.
In 2010, foreigners could easily find an apartment between 2,000 – 4,000 RMB near the city centre, and nowadays it's hard to find a one-bedroom for less than 5,000. A subway ride (no matter the distance) was also a mere 2 kuai (the colloquial term for the RMB) up until 2015.
Today, the flat rate is 3 kuai for the first 6 kms and another 1 kuai each additional 6 kms traveled. A rum and coke at a bar in Sanlitun went for 30 RMB, versus the 80 RMB it is in most trendy bars and clubs nowadays.
The benefit of living in a pricier city like Beijing, is the higher salary that will go with the location. When it comes to setting your monthly spending budget, it always comes down to the lifestyle you want. If you go out 5 times a week, you will of course be spending much more.
If you live near the 6th Ring Road to save on rent, you'll end up allocating more of your monthly budget towards transportation costs. Expats living in larger apartments that are well-located in the centre of town will also be working with a much higher monthly budget.
So, given the variety of choices of housing, shops, transportation options, and places to eat, how much will it cost you to live in Beijing per month? We go into every detail with you below. If you're thinking about relocating to Beijing (or you're set to leave tomorrow!), this guide is for you.
This article will take approximately 22 minutes to read. Don't have the time right now? No worries. You can email the ad-free version of the article to yourself and read it later!
Rent Expenditure
Unless you've been set up with a villa on a relocation package, most expats in Beijing rent an apartment.
On average, Beijing has higher rent prices than many cities in the U.S. or Western Europe, so this is where you'll be spending at least a quarter of your earnings. Because many people move to Beijing to save money, the best way to set yourself up is to find an apartment which suits your needs that's within your budget.
In a big city such as Beijing, it's kind of like survival of the fittest when it comes to finding the right apartment. The same applies to the dating scene. Everyone is looking for the best place, the next trend, somewhere to feel at home. But with some planning and time, rest assured that it can be done!
Things That Will Affect the Cost of Your Apartment in Beijing
Is it close to work or school? Or will you be spending lots of money on taxis?
How old are the utilities? Does anything need to be replaced?
How about the furniture? Is it furnished or will you spend a bunch of money at Ikea?
Are you renting directly from the landlord or are there agent fees?
Higher floors are more expensive
Rent prices in Beijing truly vary – you can find a cozy one bedroom for 5,000 RMB (780 USD) to a 175-sqm 3 bedroom apartment in one of the city's top compounds for over 35,000 RMB (5,480 USD).
One thing about renting an apartment in China is that you are going to have to pay A LOT of money up front. You'll typically pay three months rent up front as well as a one month security deposit. It's also common to sign a one year lease for an apartment, as monthly or weekly rentals aren't a thing. And if you're dealing with a real estate agent, the agency fee will be another month's rent. So before moving to Beijing, make sure you have some savings ready to pay your rent once you arrive.
If you're moving into a shared apartment with roommate(s), it's also typical to be asked to give a few months' deposit up front. But, you'll be able to bypass the agency fee.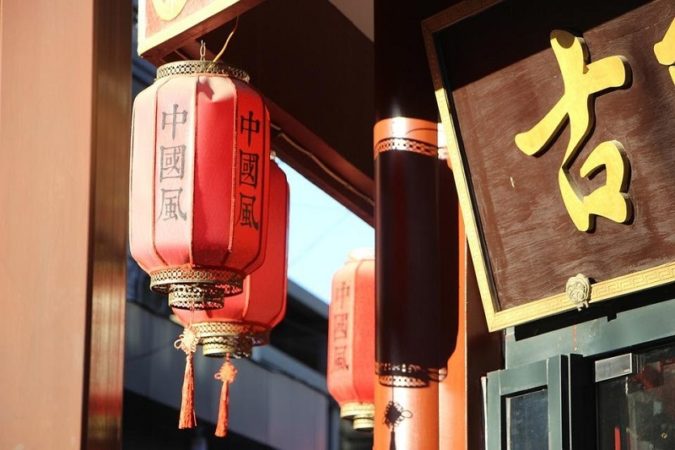 When looking for apartments in Beijing, the neighbourhood should play a big factor in your decision making process. If you're further away from town or work/school, then you will be spending much more money on taxis or time on public transport. Factor in the transportation time and your lifestyle, and whether the time/energy is worth the cheaper rent.
Two Bedroom Apartment Rent Comparison (Monthly)
Dongzhimen: 9,000-25,000 RMB
Shuangjing: 9,000-17,000 RMB
Sanlitun: 10,000-15,000 RMB
Lido: 10,000-15,000 RMB
Wangjing: 10,000-13,000 RMB
Wudaokou: 7,000-10,000 RMB
Shunyi: 4,000-6,000 RMB
Utilities & Bills
Heating costs in Beijing (and all of China) is factored into your rent. But, it's the national heating system which starts up mid-November and through mid-March. That heating is also not based on how much you use, but on the size of your apartment.
Most people have an air conditioner unit added to their apartment which has a cooling as well as a heating option to use during the colder autumn and winter months. Blasting the air-con 24/7 during the winter can add up, so it's a good idea to invest in a space heater (or two) which will help cut your heating costs.
Beijing electricity is charged from 0.4883 yuan per kilowatt-hour (kWh), to 0.7883 yuan depending on how much you consume, the more you use, the higher the fees. Expect to pay between 100-300 RMB per month for your water bill. The heating, electricity, and gas bill for a one bedroom 45 sqm studio averages around 260 RMB per month ad going up to 500 RMB per month for a 2-bedroom apartment.
Household Expenses
Another cost to think about is your drinking water. It's common in Beijing to get a garrafon of purified water delivered to your apartment on a weekly basis. The cost of water delivery is currently between 14-25 or 30 RMB.
Most Beijing apartments come furnished, but you'd be remiss if you didn't take at least one trip to IKEA during your time in Beijing (there are three IKEAs in the city). Know that you have a lot of options to add amenities and little extras to your apartment to make it feel more like home.
Last but not least is the cost to hire an Ayi (阿姨), which is another term for housekeeper (literally "Auntie"). Many people hire a local woman to come a few times a week to clean and keep house while you're busy living your best Beijing life. Ayis usually charge between 40-50 RMB per hour.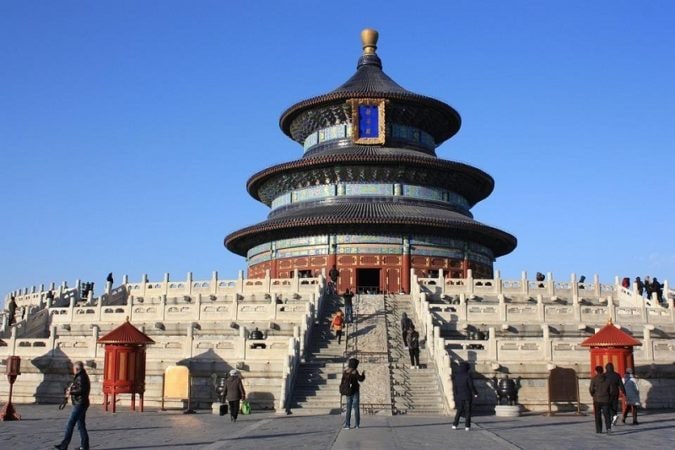 Follow this guide on shipping costs to decide if it is worth sending your personal belongings to China or better to get everything new once you arrive. In Beijing you can find almost any household item you need (although the quality will vary). Check the Classifieds section in the Beijinger or WeChat to see if anyone is moving and selling their things. In a transient city like Beijing, it's likely you'll find someone on the move who wants to sell you their stuff.
Phone and Internet
Expats and foreigners typically pay about 100-200 RMB per month for a data plan with a Chinese provider. Before moving to China, make sure your phone is unlocked and you can easily add a new Chinese phone number/SIM card once you land. And if you have to buy a phone while living in Beijing, it's best to buy an unlocked phone so that SIM cards can easily be swapped if you move countries.
When it comes to installing WiFi in your home for work, calls, TV streaming etc, buying annual or even two-year plans can save you a lot of money. A typical WiFi package is 1,300 RMB for a one-year plan.
You'll also want to add the cost of a VPN to your monthly budget. A number of VPN providers allow for use on multiple devices (sometimes up to five) so you might only need to purchase one. Annual rates for a VPN average around 100 USD (630 RMB).
Dining Out
Your going out budget for restaurants and bars in Beijing is where your monthly cost of living can really vary.
On average, foreigners spend about 120 RMB per day on food in Beijing. If you eat at home or at your school's lunch canteen and just pick up some quick street food during your commute, you'll probably spend less than that. But some days you'll be spending much more.
Beijing offers an endless array of international food options, which won't help with keeping your monthly dining budget down. You can also sample cuisines from regions across the mainland, from Yunnan to Hunan to Sichuan.
Just for comparison, a Big Mac costs about 21.70 RMB ($3.40 USD) in China vs $5.71 in the United States. But at international restaurants, the bill will be a little less or in some cases on par to what you'd pay in a Western country.
Typical Food Options in Beijing
Hot pot meal on Guijie/Ghost Street: 75-100 RMB per person
Dim sum at Lei Garden: 28-90 RMB per dish
A burrito at Las Musas ranges from 55-70 RMB
Salad at Moka Bros: 70-120 RMB
Street food like jianbing or meat skewers: About 10 RMB per serving
Drink Prices
Local beer in a shop: 5 RMB
Imported beer in a shop: 15-50 RMB (depends on brand)
Craft beer in a pub: 45-100 RMB
A fancy cocktail in the CBD: 70-120 RMB
Cocktail in a mid-range bar: 40-80 RMB
Beijing Food Budgets Based on Lifestyle
Lower Budgets
This is where you'll eat mostly Chinese food, go out for street food, and shop at local markets and grocery stores. Once in a while you can splurge on a mid-range international dish for a night out. For this lifestyle, your budget should be about 2,000-3,000 RMB a month.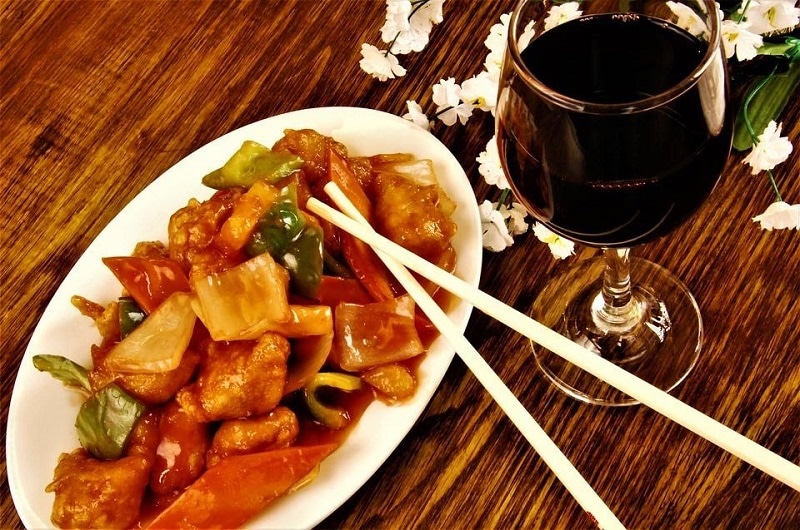 Mid-Range Budget
This lifestyle budget means you'll shop at international grocers a few times a month, eat out at mid-range restaurants a couple of days a week, but still enjoy local eats. Budget about 4,000-5,000 RMB per month.
High-End, Living Large Budget
If you only order groceries from Jenny Lou's and April's Gourmet and dine at international restaurants: Over 7,000 RMB per month.
Note About Tipping in China
Depending on where you dine out, a 10-15% gratuity or VAT (value added tax) will be added to your bill. This is more common in higher-end restaurants and hotels and not in your average restaurant in Beijing. Other tips are not required and some smaller local restaurants might be very surprised if a tip is offered, but it is becoming more common in Beijing and a small amount for the server is always appreciated and usually well-deserved.
Groceries
Depending on your lifestyle and food preferences, your grocery budget can be really REALLY cheap, or even more expensive than the supermarket runs you would do back home.
There's a big gap between local food items and foreign ones in China. In addition, major cities like Beijing have a lot of options available when it comes to imported goods and international foods. If you go to a little grocery store in a local neighbourhood, you'll spend almost nothing compared to one trip to an international grocery store.
Some foreign brands that you know will actually be about the same price or sometimes even higher than in North America, Europe, or Australasia. Even if you try your hardest to stay on budget, a weekend grocery run to Jenny Wang's (Lou's) will cost about the same as your typical shopping spree back at home.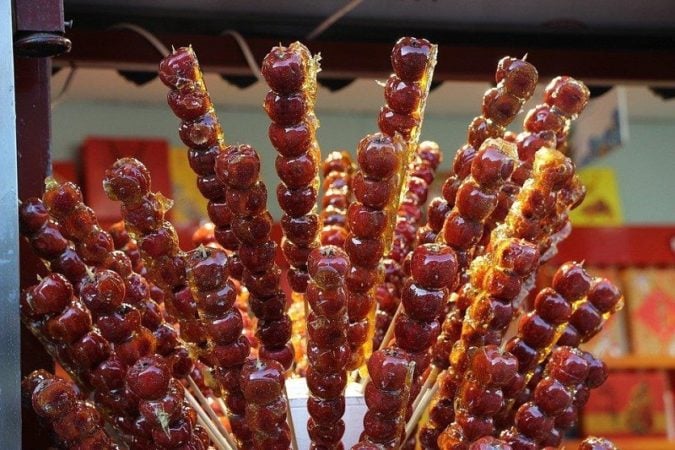 To keep your budget in check without having to compromise too much (we all need a block of sharp cheddar every once in a while), balance between shopping at local markets and stores and bi-monthly trips to your favourite international grocery store.
Average Food Prices in Beijing
Loaf of local fresh white bread: 11 RMB
White rice (1 kg): 9 RMB
Dozen eggs: 15 RMB
Beef round (1 lb): 38 RMB
Local cheese (1 kg): 100 RMB
Milk (1 L): 12 RMB
Bananas (1 kg): 10 RMB
Apples (1 kg): 10-12 RMB
Tomatoes (1 kg): 8-10 RMB
Potatoes (1 kg): 6 RMB
Onions (1 kg) 6 RMB
Transportation
Most people will not own a private car while living in Beijing and considering all of the city's public transport options, bike and ride shares, and affordable taxi fares, your transportation budget can range between, an extremely affordable, 500-1000 RMB a month. If you just take taxis or ride shares everywhere, of course your monthly budget will be much higher.
Beijing is currently home to 24 subway lines and a complex bus system, taking passengers anywhere in the centre of town and into the suburbs in all corners of the city.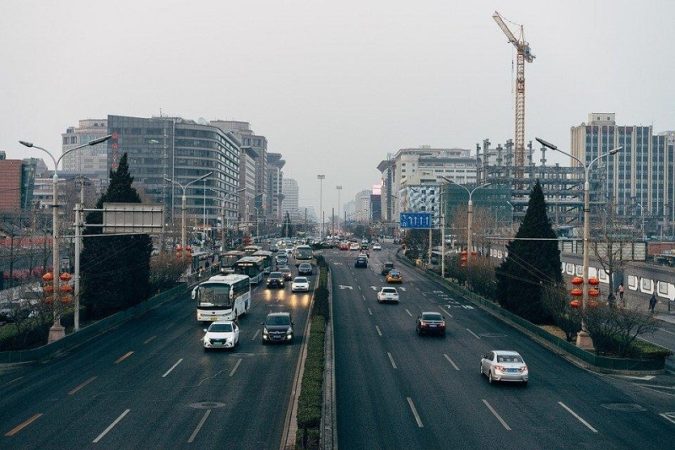 There's no Uber or Lyft in China, but there's DiDi. Also known as "DiDi Car" or "DiDi Dache", the company has expanded in recent years and is also operating in Mexico, Egypt, Kazakhstan, and more. DiDi is a ride-hailing app where you can hail everything from taxis and private luxury cars, to bike shares. It works through your WeChat and you'll also pay through there via WeChat pay. It's also pretty common in Beijing to pay for taxis via WeChat as well.
Transportation costs in Beijing
Subway/metro: 3-8 RMB per ride
Taxi: 13 RMB flat rate and 2.3-3.45 RMB per km (an extra 20% charge for night rides)
DiDi car: 13 RMB flat rate and between 2-4 RMB per km
Petrol: Currently an average of 7.5 per litre of fuel
Healthcare
Healthcare in China is complex. All public hospitals are state-owned and most of the population is covered by state-run insurance. However, it only covers some basic costs and treatment. Access to free health coverage also depends on your region – many migrant workers in Beijing from other provinces who don't pay into the local system can't access it. And if they are unable to obtain hukou status, the only option is to pay out-of-pocket health care.
Note that when some companies and schools say that they will cover your health care, it might mean just the public health care system. While some local hospitals in Beijing do have fairly high standards of care (there's even a VIP section in some hospitals), there will be limited access if you need more complex treatment.
There will also be a language barrier. This might be okay as a back up, but it's good planning to look into expat insurance so that you can get coverage for visits to private clinics, international hospitals, and anything else you might need during your time in Beijing.
And if you're wondering about what types of health care services you can get in Beijing, don't worry. You can find everything from Traditional Chinese Medicine clinics to world-class maternity hospitals for those with money and great insurance in the Chinese capital.
Hospital Costs in Beijing
Ambulance ride: Average of 500 RMB (depends on distance travelled)
Initial consultation in a public hospital: 50 RMB
Initial consultation in a private hospital: 1,000-3,000 RMB
CT Scan at a local hospital: 200 RMB
CT Scan at an international hospital: 6,000-15,000 RMB
Overnight stay at a local hospital: 50-100 RMB
Overnight stay at a private clinic: 2,000-6,000 RMB
Basic in-patient insurance: About 5,000 RMB per year
Comprehensive all-inclusive health insurance: Between 20,000-40,000 RMB per year
Cleaning services at a private dental clinic: 500 RMB/visit
See our Beijing hospital guide to understand your options and costs related to health care in the capital.
When looking for global health insurance, check to see if a provider offers packages that cover mental health care. With online counselling available, you can get the care you need from the comfort of your computer screen and choose an international specialist that's right for you.
Fitness
From yoga in the park to boutique gyms that fit just about any taste, to rushing through the subway at rush hour, there are so many different ways to stay active while living in Beijing.
If you're on a tighter budget, there's usually free yoga classes available or some that cost as little as 30 RMB if you bring your own mat. Check WeChat and the Beijinger for the latest events happening in the city. You can also head to Decathlon in Wangjing for affordable sports clothes and equipment and make your own little home gym.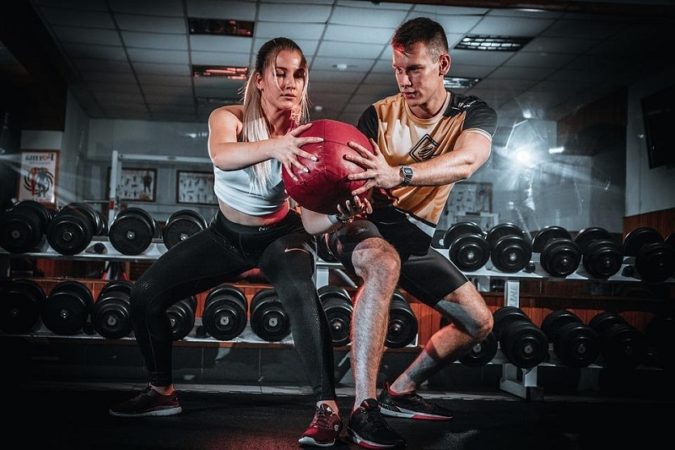 Costs For Fitness Activities in Beijing
Gym membership: 2,000-15,000 per year
Trainer: 300-400 RMB per hour
Yoga: 100-200 RMB per class
Specialty classes: About 500 per class
Education
Beijing is home to a number of excellent international schools, but they all come at a very high cost. If you plan on moving to Beijing with kids, know that school fees will probably be one of your biggest expenses.
Some job postings will state that they cover school fees, but make sure they clarify whether it's public school or private/international school education.
Parents can find a range of schools available in Beijing with an international approach and curriculum. Classes range from nursery, pre-k, kindergarten and into primary, middle, and high school. On top of the annual or monthly tuition fees extra costs may include lunch fees, transportation, registration fees, as well as any costs for extra curricular activities.
Breakdown of School Tuition Fees
International school (pre-k to high school): 210,000-320,000 RMB on average
Private school with international curriculum (like Beijing World Youth Academy): 200,000-270,000 RMB per year, plus 2,000 RMB registration fee and book fees.
Bilingual kindergarten (ages 1-6) with international or Montessori curriculum: 100,000-200,000 RMB per year

Here's a helpful school profile index in Beijing Kids.
If you plan on studying in Beijing, fees for international students at institutions such as Peking University start at 26,000 RMB for one academic year.
You'll want to learn at least some basic writing and conversational Chinese if you plan on living in Beijing for a year or more. When you want to start, know that there are language exchanges, online classes, and in-person classes available.
Language Class Costs
Online Chinese classes (like iTalki): 8-30 USD per hour
Chinese tutors: 50-150 RMB per hour
Miscellaneous Expenses
Dry cleaning: 30 RMB/piece
Back massage: Around 500 RMB at a higher end spa
Foot massage: Between 50-100 RMB
Haircut (local salon): Between 40-100 RMB for wash, cut, and style.
Standard men's haircut (international salon): 100 RMB
Women's haircut, international salon: 100-700 RMB
Visa Costs
The costs involved with your work visa while living in China is another important part of your budget.
Fees for obtaining a visa to work (usually a Z Visa) in China include a health check at a local hospital, administration and processing fees, not to mention runs to the immigration office and your visa photos. There's also the cost of a trip outside of the country for a visa change-over whenever it's needed.
Some employers will cover the costs involved with your work visa and work permit, but you'll usually have to front those costs yourself before being reimbursed. It's a good idea to keep about 8,000-10,000 RMB aside every year for the cost of your work visa.
Breakdown of Visa Costs
Health check upon arrival: 500-1000 RMB
Police check: Done beforehand in your home country, typically between 70-100 USD.
Visa run: 5000 RMB or more. Covers flights, accommodation, and food for a few days while you wait for your visa to be processed.
Visa processing fees: Around 3000 RMB/350-475 USD depending on your home country/passport.
Now, on to You
Given all of this information, what is the minimum salary you should be asking for in order to live a comfortable life in Beijing and have a bit of savings for the occasional tropical vacation?
Single person in their 20s with no pets or kids: 20,000 RMB/month
DINK (double income, no kids) couple in their 30s with a pet: 35,000 RMB/month combined income
Couple in their late 30s – 40s with 2 school-aged children: 60,000 RMB/month combined income
Of course all of this advice is subjective. Local Chinese people live on far less than these goal-post incomes. Some expats have been known to live in Beijing on 12,000 RMB a month quite comfortably by staying away from the "expat" areas downtown, avoiding bars, eating local food only, riding a bicycle everywhere or even living on campus at the school where one works and dining on cafeteria food. We have to decide on our own priorities.
Beijing is a global city filled with opportunities. If you decide to move to Beijing, it will undoubtedly be an adventure you'll never forget. Make the most of the resources available to you so that you can settle into your new life. Your employer, embassy, and expat groups are there to help you. Come with an open mind, arrive with some savings in order to pay the initial living costs up front (rent deposit, visa, etc), and you can start enjoying life in your new home away from home!
Need more information on how much you need per month on average to live in China? Have a look at our overview for the whole country here.