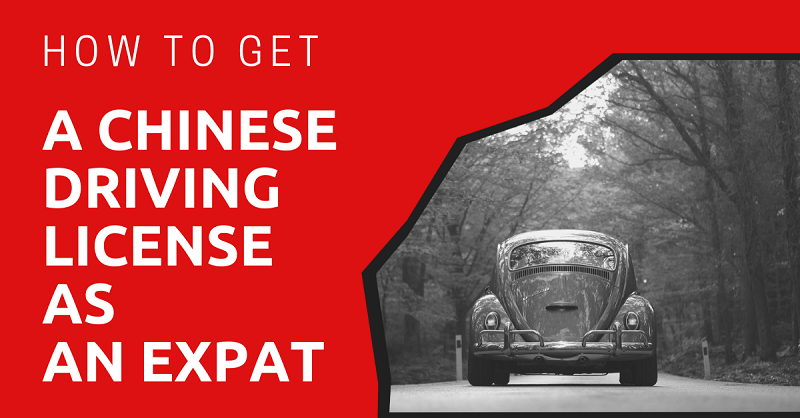 With a Chinese driver's license we can have flexibility and peace of mind to travel at our own pace around China. Unfortunately China does not recognise drivers' licenses from any other countries (including the IDD international license) so if you are planning to drive in China you must apply for a Chinese driving license first.
You can get an official Chinese driver's license in one of three ways:
A permanent driver's license with a driver's license from your own home country.
A permanent driver's license when you don't have an existing valid driver's license.
A temporary driver's permit.
But which option is best for you? In this guide we will explore, in depth, how to get a Chinese driver's license. We will give you insight into all the tests, the whole process and what documents you will need to prepare. We want you to enjoy China a much as possible, and part of that means being able to hit the open road and explore!
This article will take approximately 21 minutes to read. Don't have the time right now? No worries. You can email the ad-free version of the article to yourself and read it later!
Who Qualifies for a Chinese Driver's License
All foreigners can qualify for a Chinese driving license, you must be over 18 years and under 70 to drive a compact car or a scooter, and between 18 and 60 years of age to ride a motorcycle. Anyone wishing to drive in China must be in good physical health and hold a current visa or residence permit.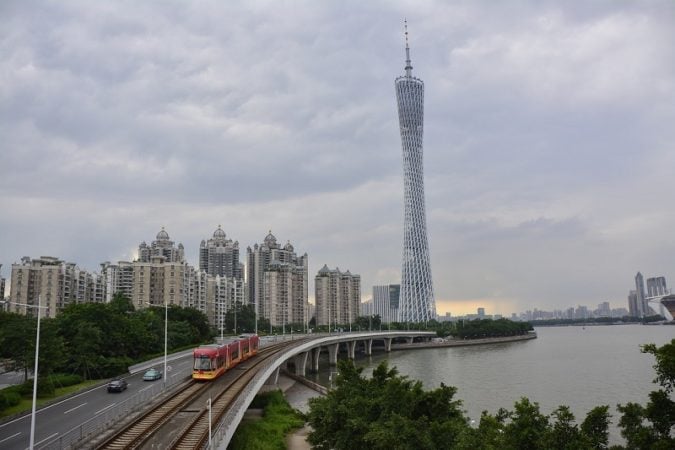 Employees of an embassy, consulate, international organizations with Chinese offices, and those from France, Belgium and the United Arab Emirates, will have their home country licenses recognised or exchanged for a Chinese driving license and are exempt from testing. Diplomatic reciprocity and bilateral agreements are encouraging signs. Fortunately, for the rest of us, the process to earn a Chinese driver's license is accessible and can be done in several steps
Top Tip – Chinese Name
Your new Chinese driving license will be in Chinese so we recommend you prepare a Chinese name for your license. Ask a good Chinese friend to choose an auspicious name for you to avoid embarrassingly bad or offensive translations. Don't be like our friend Darrel who ended up with the Chinese name Dà Rǔ (big… erm.. bosoms) on his license for years!
Once you have properly translated your license and gathered the other documents, you can have your physical and take the theory test.
China's Temporary Provisional Driving Permit
If you're a tourist or without a Chinese driver's license, it is possible to get a temporary Chinese driver's license without having to take any theory or practical driving tests.
China's Temporary Provisional Driver's License is becoming easier and more popular and in Shanghai you may appoint an agent like eHi car rental company, authorized to issue temporary licenses for you (for a small 150 RMB fee of course). This type of license is only for renting cars, you cannot use this to buy a car in China.
Requirements
Completed provisional driving permit application form
A passport and a valid visa
A valid international driver's permit or home country license
A certified translation of your foreign driver's license into Chinese (front and back)
A hotel booking for at least one day
Originals and photocopies of all the documents above
1 inch full face recent photographs on a plain white background x 3
You can do this yourself without paying an agent, but it involves a long and tedious trip to China's Motor Vehicle Administration Office, which might be hard to navigate without Chinese language skills. Take your documents there and receive your temporary driving license for only 10 RMB. If the queue is short, you will get it within 30 minutes if you have all the required documents.
Getting the temporary driver's license is possible in all of China's first tier cities' landing airports like Shenzhen, Guangzhou, Beijing and Shanghai. It is also possible at international airports in some smaller cities like Tianjin and Chengdu.
Full Chinese Driver's License
Requirements
It is best to check with your local Foreign Office of Motor Vehicle Administration before going to apply for the license since the required documents are subject to change from time to time.
If You Hold a Valid Foreign License
If you already have a valid license from your home country, the documents you need for a Chinese driving license are:
A passport along with a valid residence permit or visa with at least three months left
A valid international driver's permit or home country license
A certified translation of your foreign driver's license into Chinese (front and back)
Originals and photocopies of all the documents above
1 inch full face recent photographs on a plain white background x 5
A medical report issued from the vehicle management office or a provincial hospital
Officially, you will need to have your foreign license translated into Chinese and certified with a red stamp. Check with your Embassy, Foreign Affairs Office, or Interpreters' Association to translate your license. It's also a good idea to get a translation of your passport at the same time to save having to go back another day if your Motor Vehicle Administration Office requests it.
Without an Existing Driver's License
You can get a driver's license starting from scratch in China, but it takes a bit more work. You must be over 18 and there are a few more exams to pass.
Written theory exam on traffic regulations
Parking and basic driving skills test on a track
Written exam on correct driving habits
You'll have to go through an accredited Chinese driving school. Here's a list of some driving schools. You can search for a school in your area that has the qualifications to teach foreigners. They will designate a translator to you to spoon-feed everything to you.
Beginners
If you are still learning how to drive, you need to fulfill a few more requirements. Beginners have mandatory drivers ed and a few more tests to complete, so expect the costs to add up to be higher too. The price of an accredited Chinese driving school will be between 3,000 and 8,000 RMB
In addition to lessons, you will pay extra for the exams if they are not included with your driving school tuition.
Track test: 260 RMB
Road test: 200 RMB
Correct driving habits test: 10 to 50 RMB
There are also agents who can help you navigate the entire process from start to finish if you would rather pay a bit extra than deal with bureaucratic and language headaches.
The first time applicant for a drivers license must have a minimum of 35 hours of actual driving lessons with an instructor and complete five hours of written driving course study guides over 3 to 8 months before taking any exams.
Applying for a Chinese Driving License
The Chinese driving license is issued by the Motor Vehicle Administration Office which can be found throughout China. There are several locations around bigger cities. Smaller cities will have at least one. There is no central list as these offices are operated on a provincial level. You can use a search engine with the keywords: "Vehicle Administration Office" or "Traffic Management Bureau" or "Motor Vehicle Administration" plus your city name.
For example:
Guangzhou Traffic Management Bureau

Address: 1732 Huaguan Lu, Cen Cun, Tianhe district, Guangzhou.
Wuhan Wuhan Vehicle Administration Office

Address: Special 8, Youyi Avenue, Wuchang District, Wuhan
If you do not read and write Chinese, it is still possible to go there alone and get the license as the application form and medical exam questionnaire are in Chinese and English.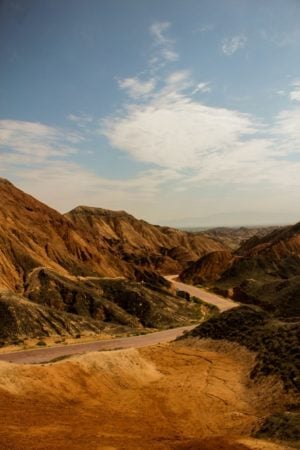 Business hours vary from location to location but most are open Monday – Friday, 8:30 – 18:00 (with a midday break from 12:00 – 13:00). Some locations are also open on weekends from 9:00 – 17:00. It is recommended to go to the Motor Vehicle Management Office by 8:30 – 9am to complete as much of the process as possible in one day.
Procedure
Get a number and wait for it to come up on the LCD directing you to the right window to register and submit your documents. Next, you will need to pass two tests. In general, all tests are done onsite, in some cities the physical is done at a hospital in advance.
The Medical/Physical Exam
The physical is non-invasive, painless and quick.
Vision – an ophthalmologist will cover one eye at a time and ask you to read an eye chart or license plate from across the room.
Hearing – you must be able to determine the direction of sounds from 50cm away in both ears. The medical professional puts earphones on your head or uses a tuning fork and will ask you to identify if the signal was coming from the left ear or right ear.
Motion – you may be asked to demonstrate a normal range of motion in your back and neck.
Medical History – a questionnaire that asks if you have heart disease, epilepsy, vertigo, diseases associated with the nervous system or any other illnesses or diseases that may prevent you from driving safely.
After your health check, if you don't already have an appointment, you go back to the front desk to schedule the written theory test. If there is a long queue at the Motor Vehicle Management Office you might have to make an appointment for the next exam and come back later or on another day.
The Theory Test
You will need to pass a written theory exam even if you have a valid license from another country.
The theory test should be taken within twenty days of the physical but are often done on the same day. You will be directed to the test location onsite and given a computer-based exam equipped with a webcam. There are 100 true or false and multiple choice questions on traffic signals, motor vehicle registration, traffic laws, regulations, and basic vehicle operations. You will need to get at least 90 percent correct within 45 minutes.
In the larger cities, test takers can take this exam in English, Spanish, French, German, Russian, Japanese, Arabic or Korean. Just remind the test monitor to select the language on your computer before starting the test. When sitting for this exam in some smaller cities, it may be administered only in Chinese. However, the regulations permit you to bring along a translator as an option.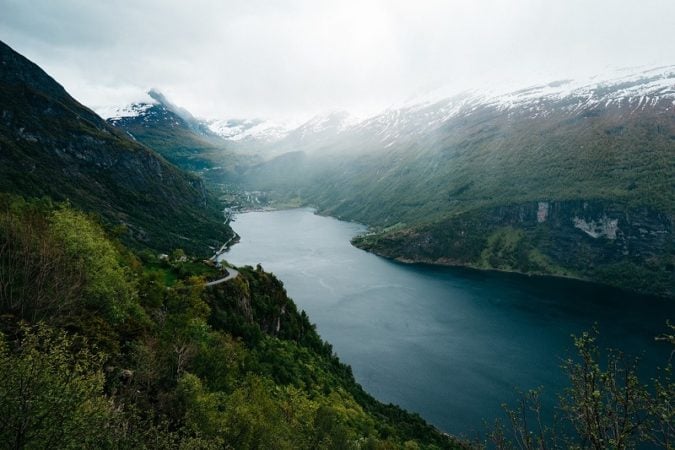 The questions are mainly common sense but a handful are nearly impossible to guess without studying first. Although translations have greatly improved in recent years, a few weeks of studying could be the difference between a passing score and a fail.
You can check out highly rated and updated apps that have the full bank of 1,500 questions for around 13 to 65 RMB. There are quite a few books and online resources available to study questions and answers from previous tests in preparation for the exam.
After the Theory Test
Upon successful completion of the written theory exam, go back to the original window where you submitted your documents to be reviewed. If you have an existing license, the staff will print your Chinese driver's license there on the spot. If you do not have a license, you will go on to complete the other practical tests.
Note: If your Motor Vehicle Administration Office is busy , you might have to return within one to five business days to pick up your Chinese license or they can mail it to you.
Note: If you fail the theory, you are allowed to retake the test on the same day or even straight away if you fail on the first try. For a third attempt, expect to refile a new application and schedule a new appointment after a 20 day waiting period.
More Tests
If you are getting a license without an existing valid license from another country, you will need to complete more practical and written exams.
The Track Course Test
There will be no examiner in the vehicle with you. Instead, a traffic officer monitors cameras and sensors to assess your skills as you drive solo around a track. You will not receive English instructions, you must memorise the course and the tests beforehand. An agent can really help here.
You will have to reverse perpendicular park, parallel park, stop on a hill or ramp then drive over it, make a U-turn, make weaving S-turns, make a sharp-angle right turn, and make an emergency stop. A passing score is 80 out of 100. Watch a small closed road test here.
The Road Test
You should allot a minimum of fifteen minutes up to two hours per road test. An official examiner will be in the vehicle with you, they will speak limited English. If you request an English speaker it might only be enough to bark instructions at you.
Examiners are generally casual observers, but it's important to be prepared for several tasks. You'll need to pay attention to the details as you walk around the car, get in the car, adjust your mirrors, put on your seatbelt, start it up, and signal.
The examiner will direct you through sixteen maneuvers. You may be asked to drive straight, slow down, speed up, switch lanes, pass other cars, observe traffic lights, stop on the side of the road, go through an intersection, turn left at an intersection, turn right at an intersection, pass a pedestrian crosswalk, drive through a school zone, pass a bus stop, make a U-turn, turn on the headlights and drive at night. The drive at night portion may be simulated. Watch an applicant taking the road test here.
They will let you know if you failed and direct you to retake the test on the spot. The good news is that even if you fail tests 2 or 3, you may retake these sections again up to five times. Expect to file a new application for a sixth attempt.
The Correct Driving Habits Test
This test is usually administered within three days after passing the road test.
It's a computer-based multiple choice test available in many languages. You have 30 minutes. Under 45 questions out of 50 is a fail so there is not much room for error.
Questions here are about navigating real-world road situations under severe weather, complex road conditions, and emergencies. Correct answers are geared towards avoiding danger through safe, moral and civilized vehicle operations.
The Video
Depending on where you apply, some first time license applicants will watch a 30 minute video warning of the hazards of driving before taking an oath. The graphic images of traffic accidents are to remind drivers to be safe and cautious.
The End
After passing all the tests and promising to be a good driver, it's finally time to get your license from the front office. Simply pay 10 RMB and they will print it out for you on the spot.
Where to Get a Medical Certificate?
The medical tests are given either at the Vehicle Administration Office or at provincial hospitals in your city. You will need your passport, residence permit or visa, and one passport photo. The doctor or nurse will ask you to fill out a checklist and do a quick exam. You pay a reasonable fee (usually about 100 RMB) and you get your documents back with the medical certificate the same day in most cases.
Here are some locations around China:
The Foreign Affairs Department of Beijing Motor Vehicle Administration

Add: No.18 Southeast 4th Ring, Chaoyang District, Beijing
Tel: 010 8762 5150
Shanghai Traffic Management Bureau

No.1330, Ha Mi Road, Shanghai
Tel: 021-62690606
In Chengdu, you can't do the medical exam at the motor vehicle office, but you can do it at most public hospitals around the city.

No.3 People's Hospital of Chengdu
No. 82, Qinglong Street, Chengdu
Tel: +86 28 8663 1091
In Shenzhen, you first need to go to the Automobile Administrative Office to get an application form and a list of approved hospitals and clinics where you can complete your medical exam.

Xili Driver Training and Examination Venue
128 Longjing Rd, Nanshan District, Shenzhen
Tel: 0755-22222000
Fees
The good news is that you can get a Chinese driving license at a relatively low cost in a short time. Prices vary in different provinces, between hospitals, and different translation services, but total costs are minimal. Here's how much you can expect to pay for a Chinese driving license:
Certified translation of your license: 50 to 200 RMB
Medical certificate: 20 to 150 RMB
Theory test: 50 to 100 RMB
Copies of all required documents: 3 to 5 RMB
One inch photos x 5: 15 RMB
Printed Chinese license: 10 RMB per driving license
Total: 150 to 500 RMB (no more than US$80)
Renewing a Driver's License in China
China has introduced an online platform and app to process renewals during Covid-19.
A permanent Chinese driver's license is valid for 6 years. As long as your current Chinese driving license has less than 12 penalty points per year, it can be renewed three months prior to its expiry date with a medical exam. If you have accumulated over 12 points then retesting is required. Renewal licenses are valid for 10 years.
Since it's also likely that your passport will expire during the validity term of the license make sure to update your renewal license with your new passport.
If you move cities from where your Chinese drivers license was originally issued, simply take your old license to the Vehicle Management Office in the area where you now reside and they will issue you a new one with just a bit of paperwork.
A temporary Chinese driver's permit is valid for three months and may be extended up to one year until the exit date of the visa.
Regulations on Model Code Classification
Be aware that China utilizes a tiered system to classify motor vehicle models' for driver's licensing purposes. Compact cars, medium sized cars, large cars, automatic or manual, and two-wheeled or three-wheeled motorbikes over and under 50c's, all have different category classifications.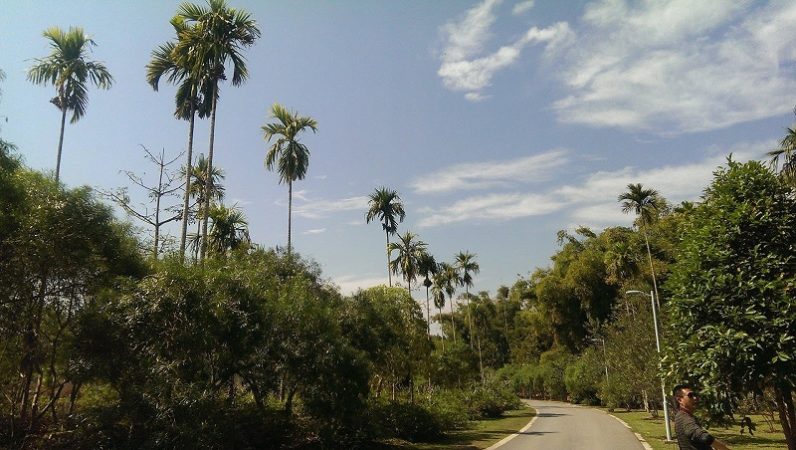 This means that if you already have a foreign license, it is only possible to get the same type of Chinese license. For example, a foreign motorcycle license can be used to get the same category of Chinese motorbike license but not a car license. Similarly, when you are issued a Chinese driving license for a compact car, you will not be able to operate a medium sized car.
Permission to upgrade a license category is earned over time, it can not be applied for until a driver shows they have incurred less than 12 points in traffic safety violations per scoring cycle for a three to five year period. Then they can move up a license category and retain the original driving license permissions as well.
Motorcycle Licenses
Motorcycle enthusiasts in China love the freedom and ability to navigate through congested streets, but traffic violation points may be accrued when riding a motorcycle in restricted areas that are designated only for automobiles.
The required documents, tests, and fees are the same as for a car driver's license.
Licenses are categorized into type D, E, and F for two-wheeled and three-wheeled motorcycles. If you don't already have a motorcycle license you need to enroll in an accredited motorcycle driving school.
In late December 2020, China launched the One Pass Test for Motorcycle Driver's Licenses to transfer motorcycle registrations to provinces nationwide when riders move. It's a good idea to check with the Traffic Police Division to see if your city has any restrictions on motorcycles. Some areas have quotas to make it cost prohibitive to register a motorbike there.
How Covid-19 Affected the Process
At the time of this writing, in December 2021, it's business as usual with additional covid-19 preventative measures to wear a mask indoors throughout the process.
You will now be required to get an appointment before taking the tests. Since Covid-19, the systems at Motor Vehicle Management Offices changed and you need to register online to receive appointments. If the local Office in your area is not equipped to accept online appointments, try calling them to set up an appointment. If you still can't get through, then take the required documents to the Foreign Affairs section of the Motor Vehicle Management Office of the Traffic Police Division's testing center and tell them that you're applying for a permanent Chinese driving license.
Now, on to You
In an ideal world, there would be less bureaucracy but the process of getting a driver's license in China is not actually that complicated. China is massive, the landscape is diverse and the travel destinations are unlimited.
It takes just a bit of self motivation to gather the short list of documents and some dedication to study for the exams to be well on your way to hitting the open silk road.
We hope this guide inspires you to begin your exciting adventure in the driver's seat. Just don't forget to carry your new Chinese driver's license with you, you worked hard for it!