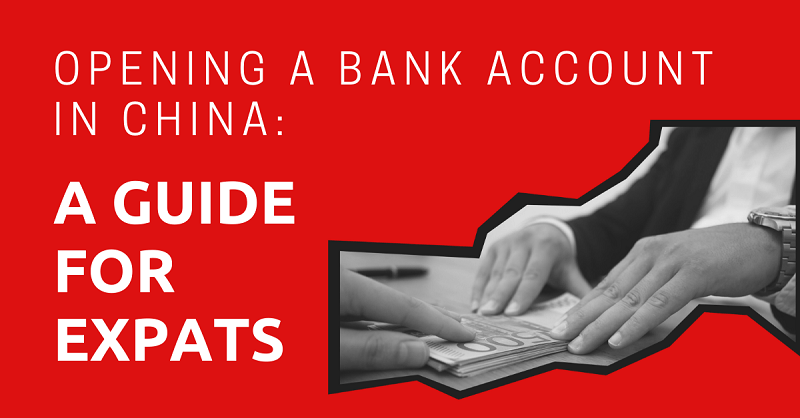 Opening a bank account in China could be a daunting task if you don't speak Chinese or don't have someone to help you.
This guide, however, will show you that opening a bank account in China is actually a fairly straightforward process.
You just need a bit of research under your belt to set you in the right direction, and possibly the help of an interpreter or trusty Chinese friend depending on which bank you choose and your location in China.
Note: For those operating a business in China and wishing to open a company account, the process is more complicated and different considerations will need to be made in terms of which bank you choose. We recommend you do not undergo this process lightly and consult with a lawyer and accountant in China before proceeding.
This article will take approximately 16 minutes to read. Don't have the time right now? No worries. You can email the ad-free version of the article to yourself and read it later!
Good to Know
Banking in China operates under strict rules and regulations and is overseen by the China Banking and Insurance Regulatory Commission under the State Council.
They are responsible for the regulation of all financial institutions and their business operations throughout the country, which means banking is very tightly regulated in China.
Why Do You Need to Open a Bank Account?
Getting a bank account is something that you simply cannot put off doing in China — more so than other countries.
It's one of the very first things you should do after moving to China.
China has been effectively cashless since about 2015 or even earlier. Everyone here has their bank account connected to their Wechat Pay account and/or their Alipay account.
While not mandatory, it is prolific. And – of course – you will need it for fantastic online shopping and delivery options.
Simply trying to hand a taxi driver cash will result in baffled looks and mild annoyance these days. Even beggars have replaced their coin cups with QR codes!
Nearly everyone in China's largest cities use Wechat Pay or Alipay as their main means of payment. Wechat Pay had 1.133 billion active users in 2023. In 2022, it was reported that 85.4 percent of people in China were using online payment services.
It is finally now possible for you to able to attach a foreign credit or debit card to WeChat Pay.
Opening a bank account in China also gives you a UnionPay card, which is essential for your online banking needs.
It is the Mastercard or Visa of China that is the most widely accepted type of card and will be accepted at any ATM or for EFTPOS transactions.
Many local restaurants and shops will still not accept a foreign credit card in China⁠.
Learn More:
An In-Depth Guide to Digital Payments in China
An Expat's Guide to Online Shopping in China
Choosing Your Bank
All of China's big banks provide the same experience for the average foreign banker.
The best way to choose a bank is simply to decide which one is most physically convenient for you. Your account is linked to the specific branch where you opened it.
Any account matters you might need to deal with will have to be done at your original branch, so this is a good reason to choose one near your home or workplace.
Some banks and some branches might provide services that others do not. For example, only specific locations in Beijing handle Western Union money transfers.
Some banks might have better online banking facilities or a greater numbers of branches, but essentially the process of opening a bank and daily functionality will be similar, as long as you choose one of the big banks.
Before choosing your bank, also talk to your employer.
A strange thing about working in China is that each company will often only deposit their employees' salaries into a bank account that matches the bank that the company uses.
So, if you have a Bank of China account before you start your job, you might find that your company will require you to go and get a Bank of Beijing account to receive your monthly salary.
This is not a problem though, the company will usually send an HR staff member to the bank with you to speed up the process, and it is fine to have multiple accounts.
We recommend choosing one of these six banks:
Bank of China 中国银行
Industrial and Commercial Bank of China 中国工商银行
China Construction Bank 中国建设银行
Bank of Communications 交通银行
China Merchants Bank 中国招商银行
Agricultural Bank of China 中国农业银行
Please note that not every branch of every bank will allow a non-Chinese person to open an account.
This does not mean that you can't, it probably just means that they have not had to do it often in the past, and they don't have established systems for entering your details and processing your documents.
In these cases, you just have to keep trying at other branches or other banks. This will certainly be a problem in smaller cities rather than Beijing or Shanghai.
Required Visa
The type of visa is not actually what might prevent the bank from approving your account application, but rather its length of validity.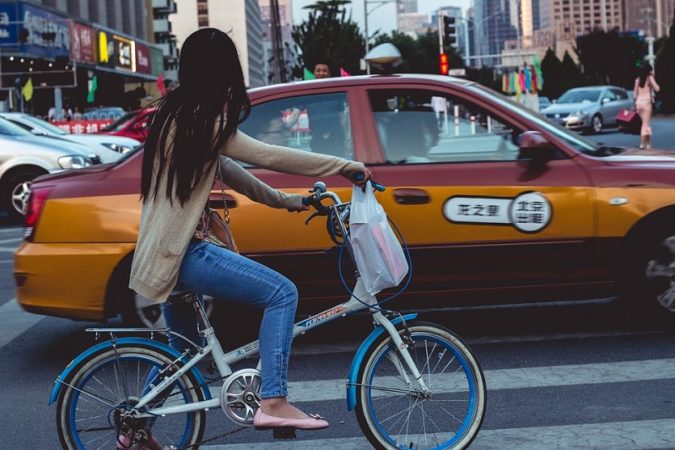 You can open an account with a Z work visa, an X student visa, a J journalist visa, D residence visa, a Q family visa, an S family visa, an R qualified visa, a diplomatic visa, an M business visa.
But only if they were initially issued with at least one year of validity.
Tourists cannot open bank accounts on the L visa because tourist visas are usually only valid for 30 days.
Documents You Will Need
Passport
Valid Chinese visa (usually with one-year validity)
A Chinese phone number
Work permit or student ID (sometimes)
Residence certificate from your local police station (sometimes)
Application forms (provided by the bank)
CNY10 to CNY20 for an initial deposit and up to CNY100 for the card (sometimes)
Steps at the Bank
Visit the information desk and tell them you need to open a new account.
Take a queue number from the machine or from the information desk and wait till your number is called.
Receive a form to fill out; this may or may not be bilingual. If it is only Chinese, the staff or a Chinese friend can help you fill it out.
Give them your documents and they will take them away to make copies before returning them to you.
Input your own six-number pin on the small keyboard at the cashier window.
Input the same pin a second time to confirm. Follow the cashiers' gestures to know when to do this.
Let the cashier do all of his/her computing (this might take a while).
Receive your new ATM card and bank book.
Go to the ATM to activate the card (sometimes).
Note: The bank book is something needed for proof of finances. Most people never use it, however, if you needed a loan, a credit card, a mortgage, were buying property, or even supporting a spouse on a spouse visa, you might need to provide proof of income and this bank book will do that.
You can go to the bank to have them place the book into a machine that will type all of the recent transactions in chronological order into the book. You can also update your bank book at some ATM machines.
Learn More: Getting a Credit Card in China as an Expat
Dealing with Chinese-only Language Banks
It is best to assume that no one at the bank will speak English.
If you live in a tier-one city and you visit a branch of your chosen bank in a "foreign" part of town, then maybe someone there will be able to communicate effectively with you in English, but there is absolutely no guarantee.
This is just a fact of living in China, and one you have to overcome with resourcefulness and, eventually, learning to speak Chinese.
Play it safe and go with someone who can help you translate.
Different Types of Bank Accounts
There are mainly three types of bank accounts available in China.
Standard deposit account
Dual-currency account
Credit card account
Standard Deposit (Current) Account
This is the default account and what you will likely get. It should suit all the needs of the average foreigner living in China.
It comes without any limitations on deposits or withdrawals, flexibility of use, and reasonable fees.
Dual-Currency Account
You can keep track of both CNY and foreign currency in your account.
However, you cannot access the foreign currency via ATM. You must do this in the bank and pay an additional fee.
Credit Card Accounts
These are more complicated for foreigners to get.
One must provide evidence of personal finances: real estate certificate, certificate of tax payments, cash flow statement, income statement, certificate of employment.
In some cases, the bank will need your employer to vouch for you.
Learn More: Personal Income Tax for Foreigners in China
Joint Bank Accounts
Chinese banks do not do joint accounts. Only one name can be used when setting up a bank account and only one debit card can be issued.
China Merchants Bank has a very good list of functions provided with its All-In-One-Card on its website. You can see all of the accounts capabilities here.
And ICBC has a very good English-language list of all their different types of accounts here.
Restrictions and Fees
You can only withdraw a maximum of CNY20,000 per day at any ATM in China and each transaction is usually capped at CNY2,000.
So, in order to withdraw your money, for example, you might have to do many transactions over several days or find the time to queue up in the bank to take it all out at once at the teller.
Most Chinese banks charge a fee of CNY2 per ATM withdrawal.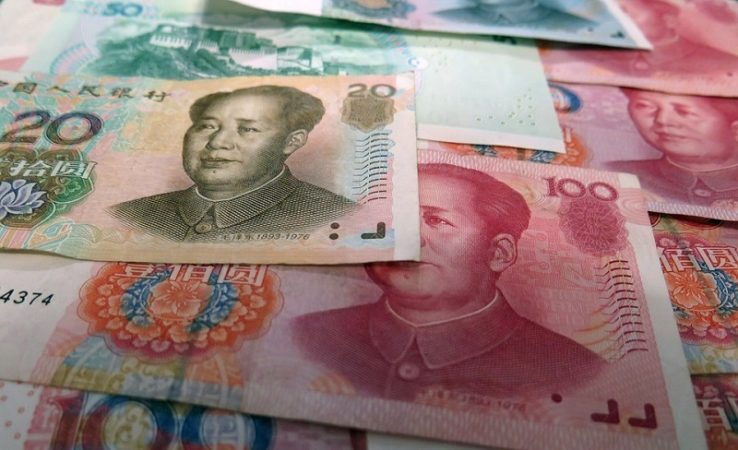 The fees for using your ATM card when you are in a different city from where you opened the account can be substantial.
If you move cities in China, then you should also open an account in your new city. Generally, using your own bank's ATM in a different city will incur a CNY4 fee.
Using a different bank's ATM in your own city will also incur a CNY4 fee.
And using a different bank's ATM in a different city will cost you CNY4 plus 1 percent of the transaction amount.
Using your debit card outside of China will incur a fee plus a currency conversion fee. These fees might vary depending on your bank.
Check out this full list of fees for China Construction Bank if you need more information.
International Banks
There are foreign banks that have operations in China and you can open an account with them.
These banks focus on high net worth individuals and often have higher minimum deposits for foreigners in China.
For example, the most basic account at HSBC is the Advance Account. This requires you to maintain a balance of CNY100,000 at all times and the HSBC Premier account requires you have CNY500,000 for your opening deposit.
Also remember that they still have to comply with China's strict banking regulations, so just being international doesn't mean that it will be easier to transfer money out of China.
Their functionality within China might be more limited than the same bank in your own country.
There are benefits to having an account with these premium international banks if you can afford it. They are kind of like flying first class.
They offer premium services in fancy offices, they have staff with multilingual abilities and short waiting times.
Also, they offer international investment opportunities and investing in multiple regions diversifies your risk.
Moreover, you can access your money and banking information anywhere in the world 24 hours a day. You can continue to use them when you leave China, and their currency exchange rates are usually much better than other banks.
Their multi-currency banking will be smooth, flexible and easy, too.
The main drawback for these banks is lack of convenience with their limited numbers of branches compared to local Chinese banks.
Citibank, for instance, has 47 branches in China, HSBC has 150 branches, and Standard Chartered has 18 branches.
Bank Times
Banks in China are generally open from 9 am to 5 pm with many branches also open on weekends. Check the exact times with your local branch, though.
It is not possible to open a bank account (or conduct a great number of banking services) online or over the phone.
Most banking must be conducted in person. This creates long lines in banks and simple transitions can take hours.
A good tip is to arrive at the bank before it opens in the morning to be first in line, or half an hour before they close when many number ticket holders have given up waiting and have gone home.
International Money Transfers to and from China
As a general rule, it is very easy to get money into China, and very expensive — and difficult — to get money out of China.
There are also different rules for locals and foreigners. However, having a Chinese bank account will make this process easier.
The best way is to do international funds transfers to and from your Chinese bank account to your foreign bank account.
The fees associated with this are not cheap and in China there are strict limits to what a foreigner can send out of the country, which are incidental to your legal income and tax statements.
Chinese nationals are able to transfer far more money overseas with fewer bureaucratic hurdles.
Some employers will offer to help their staff transfer money to their foreign bank account as a part of their employment benefits.
Ask your prospective employers about this, as it will make your life easier and help you grow a nest egg back at home for when you leave China.
Documents for making a bank transfer out of China:
Valid identification documents (passport)
Work permit
Valid employment contract
Tax certificate
SWIFT code and routing number
Three types of fees that can apply to an international money transfer:
Transferring bank commission (remittance amount = transaction fee and a fixed amount remittance fee)
Intermediate agency transaction fee
Receiving bank commission (incoming wire transfer fee)
Foreign currency exchange fee
Other Ways to Move Your Money:
When traveling, you can carry USD5,000 of foreign currency out of China or CNY20,000 in Chinese currency.
Learn More:
How To Send Money From China – The Ultimate Guide
A Guide on the Cheapest Way to Send Money to China
Opening a Chinese Bank Account Summary
Get your bank account as soon as possible.
Register at your local police station to receive a residency certificate before you try to open a bank account.
Ask your employer which bank you will receive your salary into.
Look around your neighborhood to see which branch is most convenient.
Get online banking to make signing up for Wechat Pay and Alipay easier.
Give yourself several hours if you need to visit a bank; lines can get long.
Ask your employer to help send part of your salary to your home country bank account.
Remember that Chinese pin numbers are six numerals long, not four like in many countries.
If you do not speak Chinese, ask a colleague or friend to help you; getting things done in Mandarin will be infinitely easier.
Now, on to You
Opening a bank account in China is not actually very difficult, and we know that you will eventually love the cashless way of life the country provides.
We hope that this guide will get you on the right track as you start your new life in China. All of this might seem overwhelming, but it will soon become routine.