When it comes to getting the right visa to work in China, you'll often hear expats sharing experiences of their journey to getting their visa and the multiple steps it took. It could be confusing and daunting, especially for new, hopeful expats who are just beginning the process.
Which visa will you really need when coming to China for work? Can you arrive on a tourist visa and then decide to stay and work? China is very specific about its requirements and it takes a bit of time, diligence, and bureaucratic back and forth to get everything right. In this guide, we will walk you through the requirements and application process for getting a Chinese Z Work Visa without too much stress and strain!
This article will take approximately 20 minutes to read. Don't have the time right now? No worries. You can email the ad-free version of the article to yourself and read it later!
What is a Z Visa?
The Z visa is issued to those taking up a post or employment or giving commercial performances in China. If you are not sure this is the right visa for you, check with your employer and here for details of visas for different purposes. The Z visa is a sticker which will take up a whole page of your passport. It is separate from your work permit, but you need the Z visa in order to obtain the work permit which comes in a separate book and gives details about your employment and employer.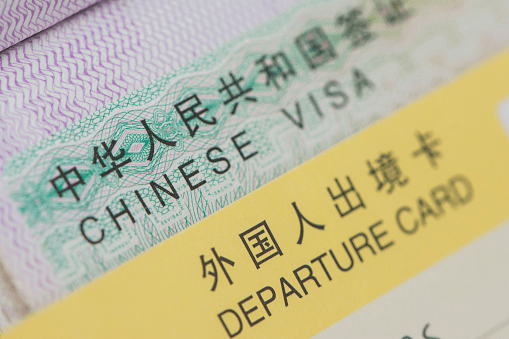 Be aware that some employers try to ask new employees to enter China on an F Business Visa which is meant for cultural exchanges or sometimes even L Tourist Visas. This is not strictly legal and could land you in trouble so it is better to insist on coming in with the correct visa from the start.
How to Get a Z Visa
To obtain this kind of visa, you must be able to prove you have employment at a recognized company in China. You must provide all documents required for the visa at a Chinese consulate or visa center in your home country. Many of these documents may need to be notarized by an official before the application process. These requirements can be known to change frequently, especially when trying to move to China during the Covid-19 pandemic. So keep up to date and ask the right professionals lots of questions.
Requirements
China is very specific about their requirements and they usually want all copies of documents in color and single-sided. If in doubt, copy it or print it in color. It is much better to have too many documents and have them hand some back to you, than having to start the process again because you are missing something.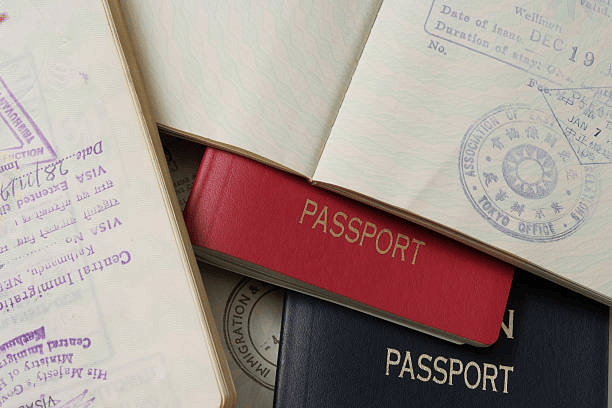 Be aware that the visa will take a full double page in your passport. With the residence permit, trips in and out of China, and re-entry visas due to Covid-19, my standard 36-page British passport was nearly full after 4 years. When renewing your passport, it is worth considering paying extra for the larger size to avoid your passport filling up too quickly.
Necessary Documents
It is always better to be over prepared when it comes to Chinese bureaucracy. This is a list of all the things you might need to begin the application process for your Chinese Z Work Visa. But do ask your closest Chinese visa center or consulate for their requirements as some things might be country-specific.
Passport
Original passport with at least six months of remaining validity and with blank visa pages, a photocopy of the passport's data page/photo page.
Visa Application Form and Photo
A completed visa application form with a recently-taken color passport photo (bare-head, full face) against a white background (size: 48mm x 33mm).
Proof of Legal Status
If you are not applying for a visa in the country of your citizenship, you must provide the original and photocopy of your valid certificates of residence, employment or student status, or other valid certificates of legal stay provided by the relevant authorities of the country where the Visa Center is located.
Photocopy of Previous Chinese Passports or Previous Chinese Visas (applicable for those who were Chinese citizens and have obtained foreign citizenship)
If you are applying for a Chinese visa for the first time, you should provide the last Chinese passport held and a photocopy of its data page. If you have obtained Chinese visas before and applied for a Chinese visa with a renewed foreign passport that does not contain any Chinese visa, you should present the photocopy of the previous passport's data page/photo page, as well as the previous Chinese visa page (If your name on the current passport differs from that on the previous one, you must provide an official document of name change).
Criminal Background Check
You may need a criminal background check from your home country and/or country you most recently lived in depending on your job title in China (teachers definitely need this). This will need to be notarized.
Other Documents Needed
You will need your new work contract and evidence of the registered business for whom you will work. You might also need a letter of invitation. Your employer should send you all of these in plenty of time. Print everything single-sided and in color. You might need originals and colour copies of your degree, transcripts, or other documents qualifying you for your position in China. All of these will need to be notarised.
How & Where to Apply
Since 2015, those wishing to visit China should apply for visas at a Chinese Visa Application Service Centers (CVASC). These consular service centers can be found in most major cities around the world including six state capitals in Australia, four cities in France, two in Thailand and many more. This does mean, that if you live somewhere remote, you will have to travel, the application process cannot be done online or by mail.
You will need to make an appointment at the visa center and be on time for this appointment. Several people will be given the same time and the order you are seen in is first come first served so make sure you are there early and be prepared to wait.
You may either submit your application in person, or you can use a China visa agent to submit your application. An agent can be pricey but takes a lot of stress out of the application as they know what is required to be successful the first time.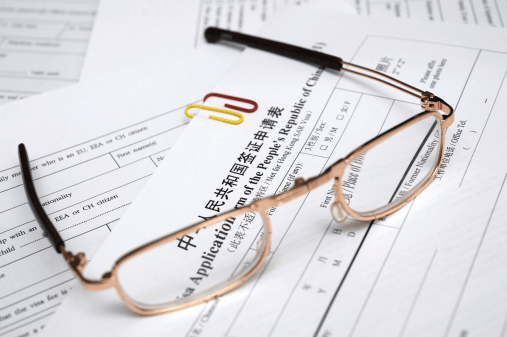 Even if you use an agent, you might be required to go to the Embassy/Consulate-General for an interview or verification of the signature on application documents. Due to Covid-19 restrictions, appointments are necessary to reduce the number of people in the building at any one time. You will also have to submit fingerprints at some point during the application process.
The processing time depends on the service you select. Most visas can be obtained after four business days. You can pay extra for the express service to get it in just two or three days if you are in a hurry, however Covid-19 has affected the availability of this service. You really should begin the process at least a month before your travel date to ensure you have the visa in time. Your application might be rejected the first time or might require special approval from the Chinese Embassy in your country of application (for example, if you have a previous CHinese visa overstay on your records).
Visa Prices
The price of your visa depends on several things. If you choose the regular service and collect your passport it will save you money compared to express service and return by post. The price is dependent on nationality and the most recent prices can be found by choosing the city you will be applying in and following the prompts from the CVASC website. For example, the costs for the application by an Australian citizen for a Z visa in Sydney, Australia for a multiple-entry visa start at AU$230.
Any reputable company you work for in China should reimburse all visa fees so remember to keep all receipts pertaining to getting your visa. This includes travel to the city and possible overnight stays. They may not return everything but there is no chance without a receipt – in China the receipt or "fapiao" is king!
After Arrival in China
Once you have successfully obtained your visa and arrived in China, there is more to do. The visa in your passport is only for entrance into China and so there are a few steps to extend this into a temporary residence permit that is valid for a year or more with multiple reentries.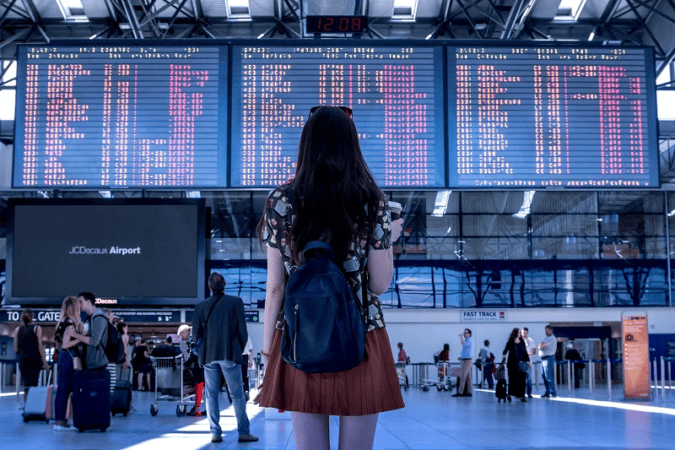 Temporary Residence Permit (Entry Visa Extension)
First of all, you must register with the local authority to get a temporary residence permit. This is a legal requirement and should be done as soon as possible. If you are staying in a hotel, they will do this for you. When you move to your own accommodation, you should register with the local police station. In some cities like Shanghai, this can be done online but the link will only work when in China so be sure to save this article!
Your employer will need to see the Accommodation Registration Form issued by the police in order to extend the visa issued in your passport. The new document issued will allow you to travel in and out of China multiple times.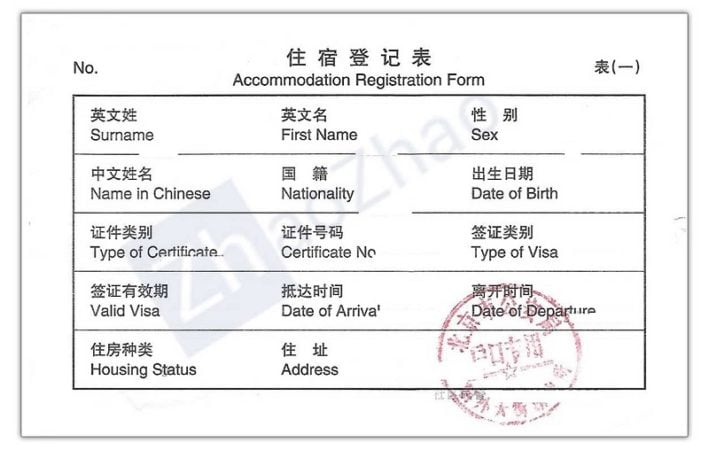 You must keep the paper copy of this from known as a residence permit issued to you or print out the electronic version. You will need to show this to your landlord if you are renting privately.
If you move house or renew your passport, you must repeat this process and ensure that you have an up-to-date residence permit with your current address and passport number.
Health Check
Some employers may tell you that this needs to be completed in your home country in order to apply for the visa but this is outdated information and it is very difficult to find places that can complete the list of tests needed for the Chinese authorities. It is an unnecessary expense that you will have to pay out of pocket and claim back later.
You will have to do it on arrival in China and your employer will usually arrange this for you. You must visit a specific hospital in your city and cannot choose where to do the medical check. In Beijing that hospital is the Beijing International Travel Healthcare Center, and in Shanghai you will need to go to one of two locations of the Shanghai International Travel Healthcare Center.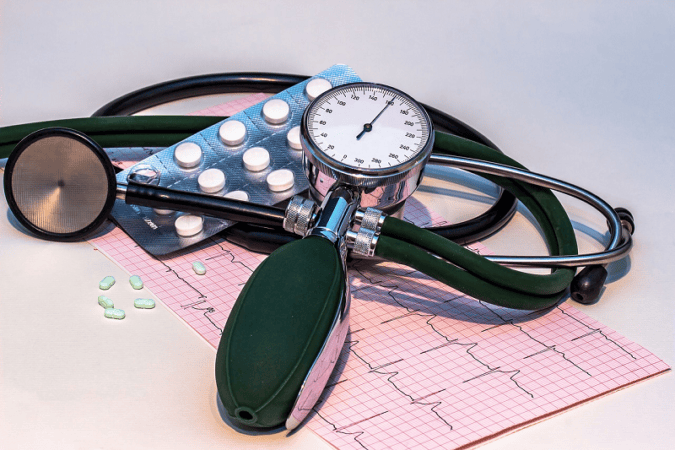 It is not a very pleasant experience, you can expect to be poked and prodded through chest x-rays, eye tests, abdominal ultrasound, blood tests, and a physical examination. Luckily, this only needs to be done on arrival in China and is valid for the length of your stay although you may need to complete a new health check if you were to change the field of employment.
Applying for the Work Permit
Your employer will apply for your work permit once you have registered with the local authorities and completed the health check. This is a separate document from your passport and visas, your work permit is the size of a credit card and is usually held by your company. You can ask to have it if you need it to open a bank account, for example, but should return it to the company once you have completed this task.
After One Year in China
Your visa, residence permit, and your work permit will all have a one-year validity. They all need to be renewed each year. But luckily for you, you don't have to go through all the initial stresses again. The renewal process is simple as long as you are not changing jobs.
Renewing
If you are staying at your job for a second year, your HR department should apply for your visa renewal before the current one expires. In education jobs, this process usually starts in May or June to allow time for the process to be completed before the summer holidays and allowing people to travel. But they only really need to apply about two weeks before the expiration date.
It is essential that you do not let your residence permit (visa) or work permit lapse as there are strict consequences that could result in you being expelled from China and banned from reapplying for several years. Even if the overstay is not your fault.
Whilst it is in the best interest of your employer to ensure they are on top of your residence permit (visa) and work permit, make sure you keep an eye on it yourself and prompt them to take action when the renewal date is near.
Changing Jobs
The HR departments at your current and new employment are responsible for transferring your documents but you will need to ensure they communicate effectively. Some are more experienced in dealing with these matters than others. If you leave on bad terms, your previous employer might not cooperate in the transfer process and this will make the process much harder, you might need to leave China and come back on a new visa. It is always best to leave a job in China amicably.
If you are changing employers but remaining in the same field, for example from one school to another, then you can change the work permit and remain in China. If you are changing employers and fields of work, then you will need to leave China and re-enter on a new Z visa.
Your work permit is connected to your job. If this is canceled too soon, it could mean you are stranded in your city with no way to travel even within China. It could also have financial repercussions – if you do not have a valid work permit with your current work, they have no responsibility to pay you and you could end up losing the last month of pay owed to you. You can remain on your current work permit whilst your new employer starts the process of registering you as their responsibility.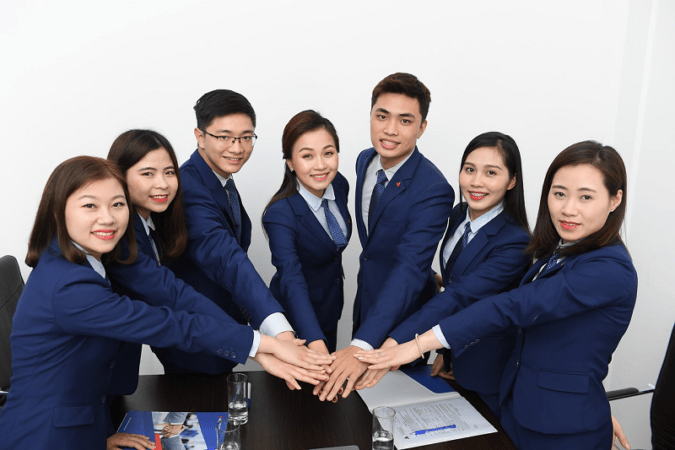 The goal is a smooth transition with no loss of earnings. In short, keep the HR team on your side as much as possible and they will try their best to help you. The culture of saving face is incredibly important in China, so however frustrating it may be, complimenting and showing appreciation for your HR department's work on your situation will have a positive effect on the outcome.
If you do have to do some of the processes yourself, a handy guide can be found here with advice on how to get a new work permit.
What Happens if You Lose Your Job
If you lose your job mid-contract, your employer is legally required to inform the entry/exit officials and your visa may be revoked. It should allow you to stay for 30 days as a tourist or on a 'Humanitarian' T visa so you can get your affairs in order but be careful to check this. China takes overstays very seriously. The fines are substantial and increase on a daily basis. If your relationship with the employer who fired you is not amicable, you will have to go to the PSB (Public Security Bureau) by yourself to apply for a visa extension or a temporary T visa application. If you are caught overstaying and cannot pay the fine, you may be held in police custody and even deported with a ban on returning to China for a specified number of years.
Transferring Your Visa Between Passports
If you have to renew your passport, you will need to change the visa from your old passport to the new one. The HR department of your company should be able to help you with this.
Once you have your new passport, take it to your HR department immediately. It usually means you will be without your passport for at least a week whilst the visa is transferred. The office that deals with this can provide a paper showing your visa transfer is being processed and this means you can travel within China.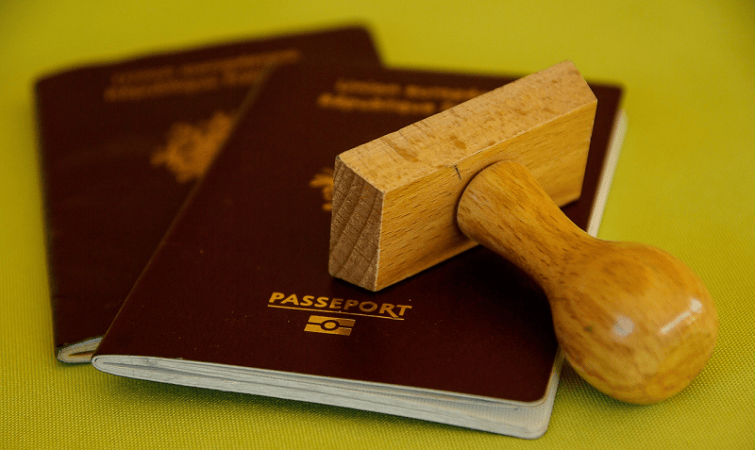 Remember, when you change passports you will need to update your bank account, residence permit, and online apps such as Ali pay or WeChat pay with your new passport number. Failing to do so could have devastating effects, such as being locked out of digital payment apps.
Now, on to You
The process to obtain a Chinese visa, temporary residence permit, and work permit can be slow and frustrating but once you have obtained these for the first time, the renewals are much easier, especially if you have a good HR team.
Also, once you have these documents, you can open bank accounts in local and foreign currency, and get a Chinese credit card with very low interest rates. This will open up a whole new world of convenience in terms of online shopping and using apps to pay for everything!
As with many countries, China asks that foreigners carry their passports with them at all times. This is a bit impractical and scary for most of us so make sure you have plenty of color photocopies and at the very least, photos of the important pages on your phone.
We wish you all the best on your journey and your quest to find work in China. Whether you are planning to teach English, work at an international school, or join the world of China's big business, having a great relationship with your employer will make life in the PRC much easier.
It is a lot of work to get there but the benefits of living in the Middle Kingdom are vast and many. You can experience traditional ancient customs and the technologically advanced at the same time. China has so much to offer it is worth the hard work to get there!