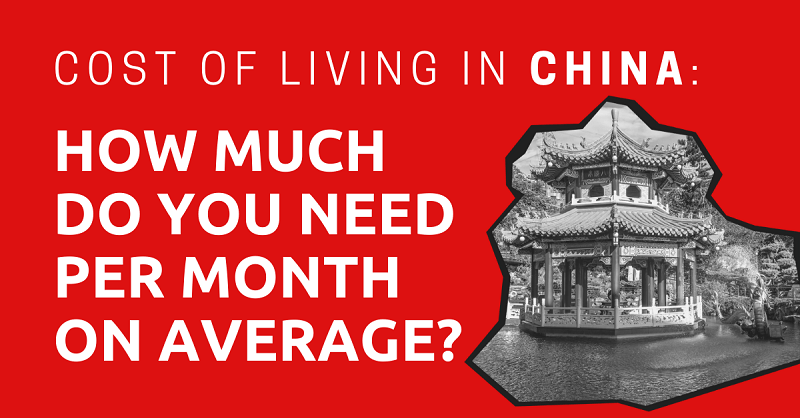 Cost of living is such a broad and subjective concept that it is hard to know where to start. A suitable home for one person is an impossible shoebox for someone else. In China, the variations of expats and incomes is so broad, and the location of your job or school will largely determine where you live, and therefore, how much rent you will need to pay.
According to various surveys by ECA International, Shanghai and Beijing are the 8th and 9th most expensive cities in the world for expats, and 1st and 2nd, respectively, in the Asia Pacific region. They rank even higher than Hong Kong!
China's tier one cities are no longer cheap places to live. With Guangzhou and Shenzhen quickly catching up to Beijing and Shanghai as far as living costs are concerned. If you choose to move to China, your money will go a lot further in one of the nation's other cities. One can have a great life (and save a bit of cash) in one of China's "New Tier 1" cities like Dalian, Qingdao, Hangzhou, or Chengdu.
Long gone are the days when you could live in Beijing or Shanghai on US$1,000 a month. After the Olympics in 2008, things started getting especially expensive. Rapid inflation occurred across the board in China from food to taxi fares and rent prices.
Back in the day, a perfect savoury breakfast crepe (jianbing) cooked on the street would set you back only 1 or 2 Yuan. These days though, you would be hard pressed to find one for under 6 Yuan. Beijing taxis went from 1.2 RMB/km to 2.3 RMB/km around 2014.
A large, modern 1-bedroom apartment in Landmark Crystal was just 2,000 RMB/month back in 2007. Today, a 40-sqm studio without a kitchen in the same building will set you back 4,700 RMB/month.
We hope this guide will give you some in-depth understanding of the real costs of living in China today.
This article will take approximately 22 minutes to read. Don't have the time right now? No worries. You can email the ad-free version of the article to yourself and read it later!
Accommodation
Rent can be your biggest expense in China. As a general rule, you should not spend more than one quarter or one fifth of your income on your rent here.
A small studio in Beijing or Shanghai is going to cost you 7,500 – 8,000 RMB a month. If you just started working in China and making 15,000 RMB per month, you might want to look at a a shared flat, which is going to cost you 3,000 – 4,000 RMB per month.
A young professional couple with a combined income of 40,000 RMB can get a pretty nice 2-bedroom place for 8,000 – 10,000 RMB per month.
A big initial expense is going to be your start-of-contract costs. You will need to have access to a lot of money upfront in order to secure yourself an apartment. Believe it or not, in China, rent is often paid three months in advance and a contract requires one month of rent as a security deposit. This can seem absurd to someone from, say, Australia where rent is often paid weekly.
When you sign your contract with your landlord, you are going to need to pay 3 to 4 months worth of rent in order to get those keys in your hand. That can set you back thousands of dollars depending on which city you are living in. Although that is a lot of cash to pay upfront, you will be free of any rent obligation for the next couple of months, so you can relax and start to save up some money, just in time to pay rent again.
To learn more about rent prices and finding a home in Beijing, please read our In-Depth Guide to Finding an Apartment for Rent in Beijing.
Beijing and Shanghai have the highest costs of accommodation. If you live in other cities, your rent expense could be cut in half. It might even be 75% lower in a smaller cities.
Here's a list of average rental cost per month for a studio room in different cities.
Shanghai 8,000 RMB
Beijing: 7,500 RMB
Guangzhou: 4,400 RMB
Hangzhou: 3,500 RMB
Tianjin: 2,800 RMB
Qingdao: 2,700 RMB
Chengdu: 2,500 RMB
Xi'an: 2,100 RMB
Ningbo: 1,900 RMB
Visa Costs
If you work for a high-paying company, they will cover all costs related to your work visa and work permit in China. These costs can include a medical check for 500 to 1,000 RMB and a trip to Hong Kong for a visa change-over (this is a strange technicality that happens pretty often) for 5,000 RMB or over.
The actual paperwork costs will add up to another 3,000 RMB or more depending on which country your passport is from.
It is important to note whether your employer is going to cover any and all expenses related to visa and related costs, or be prepared to put aside an additional 9,000 RMB each year just in case you experience issues regarding visa.
Transportation
Unless you get your own car or hire a private driver, your monthly transportation budget in China can be kept at a minimum. Allocating around 500 RMB per month for transportation will let you afford the luxury of taking taxis or a Didi every now and then. To learn more about the transportation options in Beijing, have a look at this guide.
Here's how much you need to pay on average for transportation in China.
The Subway (Metro): 3 – 6 RMB per ride
Taxi: 2.2 – 2.6 RMB per km + 10 – 14 RMB flag fall
Average taxi fare: 25 RMB
Public bus: 1 – 3 RMB
Petrol: 6 – 7 RMB per liter
Share bike rental: 3 RMB per hour
3 hours on a high speed train: 500 RMB
10 hours on a slow train: 120 RMB
Domestic Flights: 800 – 3,000 RMB
Health & Fitness
Staying healthy is especially important while living abroad. While you are out of your comfort zone, you want to avoid any unnecessary trips to the hospital, accidents, or diseases. However, rest assured that healthcare in China can be very affordable, if you know how to access it.
Your two main options are cheap Chinese local hospitals and expensive international facilities. The local options are difficult to navigate, but some of them have very high standards of care and as long as you get help from a Chinese friend, you can see a doctor, get medication, undergo an imaging procedure, or have surgical procedures done efficiently for a very reasonable fee.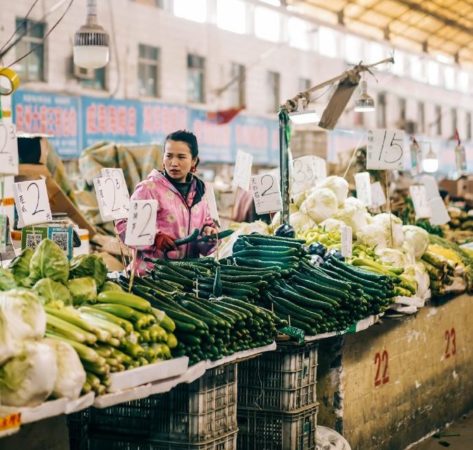 For an in-depth guide to hospitals and their costs in Beijing, please read our guide here.
Your employer must provide you with medical insurance. If you are working legally, with a work permit, you are entitled to medical coverage. However, some employers may scrimp on essential expenses like medical insurance to save money. In fact, it is not uncommon for an employer to choose not to insure their staff.
They know that refunding you cash for your local hospital visits can be cheaper than paying for insurance. If you are left with bottom-of-the-barrel medical coverage options, you might need to get your own. Here is our comprehensive article about Insurance in China for your reference.
To give you an idea how much you need to pay for your healthcare, here's a list of common expenses.
1 Year Gym Membership at a nice gym: 10,000 RMB
Personal trainer: 300 RMB/hour
Initial consultation with a specialist at a state-owned hospital: 50 RMB
Initial consultation with a specialist at an international hospital: 600 RMB
CT Scan at a state-owned hospital: 200 RMB
CT Scan at an international hospital: 8,000 RMB
Ambulance ride: 500 RMB
Basic in-patient insurance: 5,000 RMB per year
Most comprehensive all-inclusive insurance: 40,000 RMB per year.
Education
If you are moving to China with children, this is a huge decision for you and one which will involve a lot of research, cost consideration, and in-person tours and interviews. There are numerous factors involved in choosing the right school for your child. The differences in costs is extraordinary — from 13,000 RMB per year to 300,000 RMB per year, factoring in lunches, uniforms, extra-curricular activities and clubs, textbooks, and school bus services.
Your children's education could become your largest expense, and unless you are receiving a massive salary or your employment contract covers school fees, this could be a determining factor as to whether you should move to China with a family at all.
Local Chinese schools sometimes have Mandarin language requirements for kids, suffer from huge class sizes, and have very different philosophies around key learning points such as discipline and homework.
Here's how much you need to pay for common education costs for expats.
Groceries
This is another area where the price spectrum just seems to make no sense. You can shop at a Chinese fresh market and spend 40 RMB on the biggest bag of fresh vegetables you have ever seen and feed yourself for a week with them.
You can then head to import stores like Jenny Lou's, City Shop, April Gourmet, or BHG for a small pack of cheese and 200 grams of butter and spend 40 RMB on just those two items.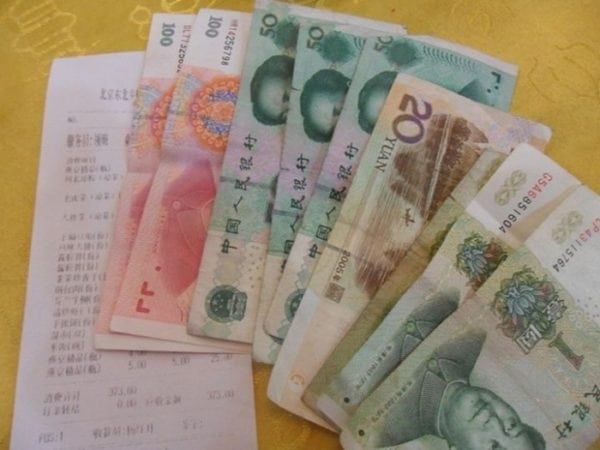 The very same vegetables you bought for 2 RMB per jin will cost 13 RMB per jin at a western supermarket. Planning ahead and hitting Chinese shops first is the best way to save a ton of money in China. It is way too easy to push your trolley around a glossy import shop and get excited about all the familiar products from home then end up with a hundred-dollar bill for a couple of small bags of familiar treats.
Note: In China, goods are measured by the jin, which is 500 grams or 1.1 pounds. Unless it states that the price is per-kilogram, you should assume that the per-weight prices you see on any signs are for a half kilo only.
Check out this handy list of supermarkets in Beijing.
Note: In China, WeChat is so omnipresent, convenient, and functional that most shops, including the supermarkets mentioned above, have given up on maintaining traditional websites and exclusively use WeChat stores for online shopping.
Here's a list of the average cost of common grocery items in China.
1 liter of milk: 12 RMB
1 kilo of rice: 9 RMB
1 dozen eggs: 15 RMB
1 kilo of raw chicken: 25 RMB
1 kilo of potatoes: 6 RMB
A 600-ml bottle of water: 2 RMB
1 kilo of cheap cheese: 100 RMB
Dining Out
It is cheap, easy, fun, and affordable to eat at restaurants almost every day in China, but you will also find that, after rent, this is where most of your money disappears to. Many Chinese people never cook at home because the range of options is endless, from 10-Kuai eats, to 1,000-Kuai feasts.
Street food is cheap and perfect for breakfast or late-night snacking. Chuan'r (串儿) are delicious barbecued lamb skewers covered in cumin and chili powder, cooked on side-of-the-road BBQs by fellows from the Xinjiang region in China. This Muslim snack costs between 2 and 10 RMB per stick and the amount you pay will directly correlate to the amount of meat on the stick.
Jidan guanbing 鸡蛋灌饼 is the second-best breakfast food after jianbing (mentioned above) They usually cost around 5 RMB each, and you will definitely want two!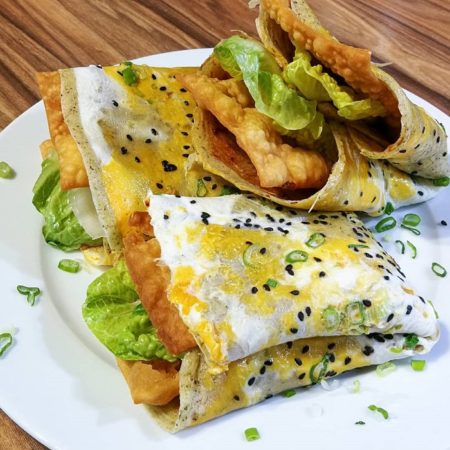 In a good local Chinese restaurant chain like Mr. Shi's Dumplings, a plate of 12 boiled dumplings will cost you 50 RMB for standard fillings like pork and cabbage. At a hole-in-the-wall dumpling place, those 12 pot stickers might be closer to 20 RMB. Classic dishes like kungpao chicken "gong bao ji ding" are usually in the 20-to-50-RMB-per-plate range, as well.
At a Chinese restaurant, the practice is to share all food, family-style. When ordering, you will aim for one main dish per person plus one extra for the table plus steamed rice. Your bill will usually end up between 50 and 80 RMB (Under US$12) per person to get very nicely full and even have a few beers. A fast food combo meal at KFC or McDonald's will set you back about 30 RMB.
Of course there are fancy and famous Chinese restaurants like Quanjude and Da Dong where all the rules go out the window. Prepare to pay 200 to 400 RMB per person for an elegant feast of twists on the traditional offerings.
In a mid-range international restaurant like Element Fresh, Moka Bros, or Blue Frog, food prices are high. Salads range from 70 to 100 RMB. Burgers and sandwiches go from 80 to 120 RMB. Main courses with meat can go from 100 to 270 RMB. Non-alcoholic drinks range between 30 and 60 RMB. It is very easy to spend 300 RMB (nearly US$50) per person on a decent meal and a couple of drinks.
A free-flow champagne and decadent buffet brunch like the one at The Westin Chaoyang will cost you about 600 RMB per person (US$92). Though there is a slightly less fancy one at Feast (Food by East) for only 300 RMB (US$46). Fine dining will generally find you in the hundred-dollar-per-head kind of range in any of China's major cities.
In super fine dining restaurants like Shanghai's Ultraviolet or Otto e Mezzo Bombana, it is not unheard of to fork out 4,000 RMB per person. Of course, this is not an every-day (or even every-year) experience!
12-Inch Pepperoni Pizza Comparison
Getting Boozy
Gin tonic at a pub: 40 RMB
Cheap shooters at a dive bar: 20 RMB
Quality cocktail at an average bar: 70 RMB
Great cocktail at a fancy bar: 120 RMB
Pint of local beer in a pub: 30 RMB
Pint of imported beer at a pub: 60 RMB
A local beer in a longneck bottle at a street food stall: 10 RMB
A local beer in a longneck bottle at a "mom and pop shop": 4 RMB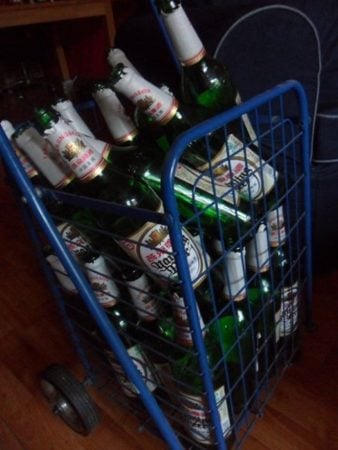 Here's how much you need to spend on food per person, on average.
Living super cheap (local food only, lots of street food, shopping at vegetable markets): 1,500 RMB per month.
Living moderately (Splurging on cheese and butter sometimes, but planning meals and only eating out occasionally): 2,500 RMB per month.
Living a happy life (dinners with friends whenever you feel like it, cooking at home, shopping occasionally at import supermarkets, but also eating local pretty often): 3,500 RMB per month.
Living large (Western food several times a week, regular stops at international supermarkets, enjoying comfort foods at home, dining at restaurants often, and international cuisine deliveries a few times a week) 4,500 RMB per month.
Tipping
This is kind of a controversial topic in China. Jaded old expats will nag you about tipping too much and use out-of-date stereotypes like "Chinese people will be offended if you tip them" and the classic old wives' tale of the waiter chasing someone down the street to return the tip left on the table after a meal. Times have changed in this respect; tipping is absolutely common, accepted, appreciated, and (in some cases) expected.
There is no 20% rule like in the USA. However, rounding up is always polite. If you take a taxi and the fare is 26 RMB, you can give them 30 and a "thank you" and they will be pleased. If you order 200 RMB worth of pizza delivered to your door, give the delivery person an extra 10 Kuai note.
They work hard, for tiny salaries, under difficult conditions. In a hotel, there will often be a service charge added to the bill, though this often does not actually end up in the pocket of the waiter who served you. Tipping in that case is up to you. In small, local restaurants, a tip will not be expected and might be met with surprise, not offense.
Be kind and reward good work when you can. Even well-to-do Chinese people will tip for good service after a massage, pedicure, or a nice meal. Tipping should never be the majority of a person's income, however a small reward on top of a salary is incentive to do better. In modern Chinese cities these days, skilled crafts like bartending, F&B service, and cooking are becoming proud professions where people hone their skills and study their art to take it to an international level.
Utilities, Bills, & Household Expenses
A couple should allot a budget of at least 1,000 RMB per month for bills and miscellaneous fees that might pop up.
Expats generally spend 100 – 200 RMB a month for their phone package. If you need a landline internet connection, you should prepare to send another 100 – 200 RMB per month.
Electricity, water, and gas depends on how much you use per month. On average, you should expect to pay 300 – 500 RMB per month for a 2-bedroom apartment and another 100 RMB for gas and water.
When it comes to heating and cooling, most homes have free government central heating in the North part of China. In unheated homes, expect a higher electrical bill to supply your heating devices. Most homes come fitted with air conditioning units, running these can get costly but China does get very hot in the summer, so expect the bills to be higher in June, July, and August.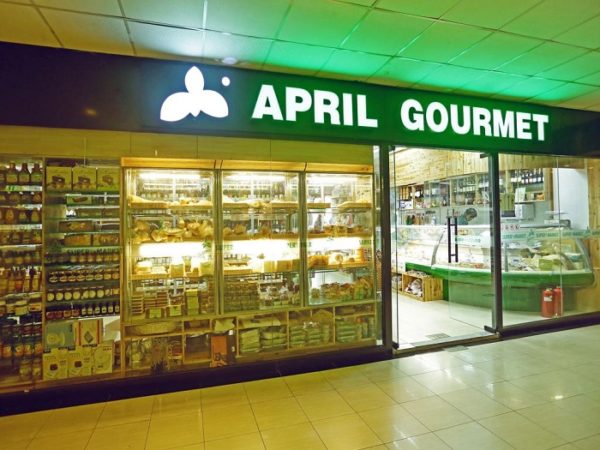 It is extremely common to get help around the home in China. Most house cleaners are older ladies who are referred to as your Ayi (阿姨). They usually charge about 45 RMB an hour (less in smaller cities) or 6,000 RMB a month full-time and live-in, and possibly twice that if your Ayi is also your nanny.
VPN is quite important in China since it increase your cyber security as well as allow you to access many websites blocked by the Chinese Government. A VPN Subscription should cost you 70 RMB per month.
Other Luxuries
Of course, our personal lifestyle will determine our overall cost of living. Do you need regular massages or get your hair professionally done one a month? Do you need all of the latest high-tech equipment and only buy top brand clothing and shoes? Well, those things will certainly drive your expenses up.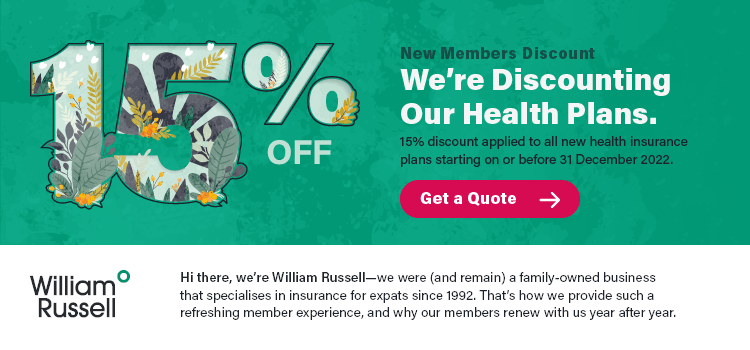 Advertisement
Chinese apartments usually come furnished, so this will save you a whole bunch on your shipping in costs. But these furnishings and electronics are usually very basic; there's a microwave, an older TV, and not a whole lot of storage. Most people do some online shopping or hit the local mall to make their place more comfortable when they first arrive. They might get nice sheets, maybe a smart TV to hook up their Netflix account, perhaps a stereo system, and some bookshelves.
For electronics, you are not going to save much money in China; good quality products either cost as much as, or be even more expensive than, the ones you will find in your home country. Furniture, clothing, and other homewares will be really cheap. To give you a little perspective, Ikea is considered high-end in China because locally made homewares are so much more affordable.
Miscellaneous Expenses
Haircut at a local salon: 50 RMB
Haircut at a fancy place: 500 RMB
A pair of jeans: 100 – 400 RMB
A pair of foreign brand sneakers: 800 RMB
A pair of local brand sneakers: 300 RMB
Cinema tickets: 90 RMB
Chinese massage: 100 RMB
Fancy Thai oil massage: 250 RMB
Basic manicure at a market: 50 RMB
Nice manicure with gel polish at a salon: 200 RMB
Laundry: 30 RMB/kg
Dry cleaning: 30 RMB/piece
New, unlocked, older-model Samsung smartphone: 2,000 RMB
How Much Do I Need?
As you are perusing job ads for China and looking at salaries, here are some figures to keep in mind:
13,000 RMB (US$2,000) is the lowest monthly salary you would want to accept as a fresh graduate with little experience. This kind of money is okay for someone on a gap year or someone who knows they will need experience before they can progress in their career. On this salary, you are going to probably want a flatmate to share the rent and utilities with.
You will want to limit your nights out at bars and restaurants and eat street food pretty regularly. But you can survive and have a great time in China even on a low salary like this. Some of the best times are had by cash-strapped youth!
20,000 RMB (US$3,000) a month is a very nice salary for a young single person in a tier-1 city. This will allow you to eat out whenever you have the urge and take nice vacations to tropical counties a couple of times a year. It will afford you a clean, simple, safe apartment and you will be able to shop for small luxuries every now and then.
26,000 RMB (US$4,000) will suit a young professional and allow for savings and a luxurious lifestyle. This salary would afford you a nice apartment while allowing you to put at least $1,000 into your savings each month. You will never have to decline a dinner invitation and you will be able to travel and take private cars wherever you need to go.
33,000 RMB (US$5,000) should be what you are aiming for if you have a family. This salary will easily take care of a couple, and with some considerations (read the section on education to see how crazy school fees can be), will also work with a child. You will be able to afford a nice 2-bedroom apartment and do your family shopping at import supermarkets with the occasional food delivery or night out at a restaurant.
You can take about 30% off these numbers if you are going to live outside of Shanghai, Beijing, Guangzhou, or Shenzhen.
In 2021, if you are contemplating a salary you have been offered to move to China, you should not accept less money than you would expect if you lived in any developed countries in Europe, North America, or Australasia. Living expenses in China's tier-1 cities are on par with some of the most expensive cities in the world.
Now, on to You
If you are moving to China, you are embarking on a huge adventure and it will take time to get a grasp on what things cost. Something to remember is that many things are negotiable in China. You can always haggle in markets for everything, from food to clothing to furniture. Rent is extremely negotiable, as is the cost of some services. Just don't walk into a flashy mall and embarrass yourself by asking for a cheaper price. The staff will be horrified!
The best way to figure things out is to ask a Chinese person, especially if, for example, you are embarking on a shopping trip to an electronics market for a new cell phone or laptop. Avoid getting ripped off, but also know that China is pretty safe and most Chinese people are pretty upfront with you.
Don't walk around in fear of constantly being cheated because of your foreign face. Just be sensible, do lots of comparisons, and use your currency conversion app to give yourself perspective at first.
We hope this guide will give you a great foundation for understanding costs in China. Now go and enjoy all the great things you can eat, drink, and shop for over there!