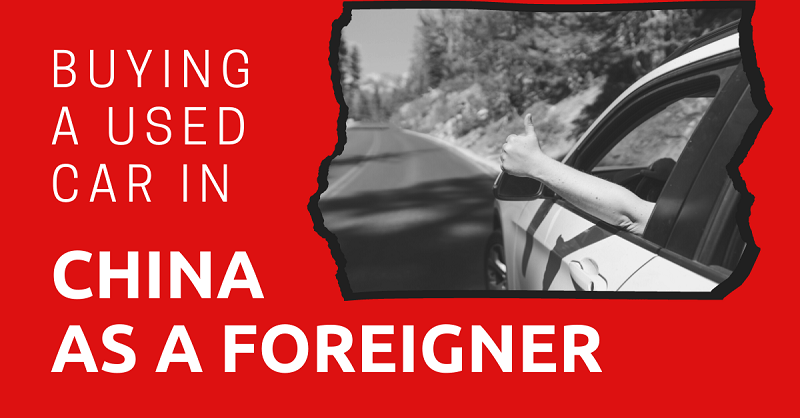 China has become a nation of drivers in a single generation. Thirty years ago the conventional image of a Chinese city was of streets full of cyclists. Now the same streets are choked with expensive SUVs, a visual symbol of the nation's extraordinary boom.
Despite this, the market for used cars is still developing. Locals prefer to buy new whenever possible, but a second-hand vehicle can be a good option for expats, who might be selling up and moving on in a few years. In this article, we'll outline the issues to consider when buying a used car in China, and the paperwork you'll need to stay on the right side of the law.
This article will take approximately 12 minutes to read. Don't have the time right now? No worries. You can email the ad-free version of the article to yourself and read it later!
Step One: Get a Driving License
You will be asked for your license when registering your car. Not having one will complicate the already messy process. So it is important to do this first.
China does not recognize the driving licenses of any other nations, even the International Driving Permit (IDP). To drive on Chinese roads, you need a Chinese license.
Find out more: How To Get a Chinese Driving License as an Expat
Step Two: Buy a Car
Once you've got your permit, you can start looking for a car. There are three main routes you can take: buying from an authorized dealer, looking in a second hand car market, or buying directly from a private seller.
Think you want a new car instead? Read This: Buying a New Car in China as a Foreigner 
Authorized Dealers
Numerous car manufacturers, including Audi, FAW-Volkswagen, Lincoln and Geely, now run their own used car outlets.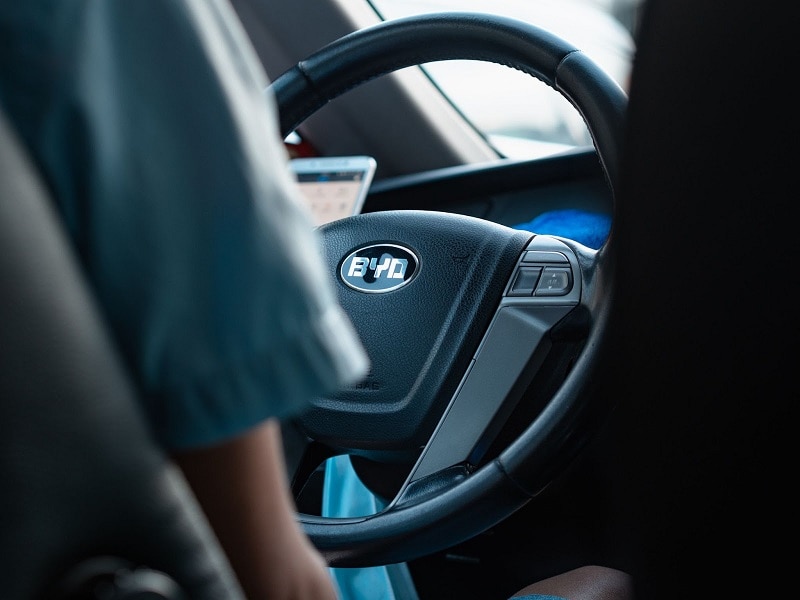 The advantages of buying from the manufacturer are clear: you can expect the car to be properly serviced, and if something goes wrong you are more likely to get a repair or refund. The downside is that the prices are likely to be higher than in a private sale.
Second-Hand Car Markets
Used car markets offer a compromise between the higher standards of authorized dealers and the lower prices of private sellers. These usually take the form of large showrooms where you can stroll around and compare what's on offer. They often cluster in the same location, allowing you to visit several in the same afternoon, and there may be a government office nearby so you can complete the paperwork immediately.
Many markets specialize in specific marques: for example the Beijing Dashixing Auto specializes in Cadillac, Chevrolet, and Buick, while LSH Auto in Beijing is the place to go for Mercedes-Benz, AMG, Maybach, Denza, and EQ. You can find the nearest dealership of the car brand you want in your map app.
It may also be worth checking out what's known as "4S" shops: businesses offering Sales, Spares, Service and Survey. These are roadside mechanics, many of whom also now deal in used cars.
Private Sellers
You can find a private sale simply by looking for cars with "for sale" signs (watch out for the characters 出售, chūshòu, or even just a phone number.) Alternatively, you can check the listings on expat websites, like The Beijinger or Smart Shanghai, but there are always far more options on Chinese sites like 58.com, Sohu, CN2Che, Che168, and CheYiPai.
If your Mandarin is still a work in progress, the translation app on your device or browser can help, or you can ask a Chinese friend to help you. You are likely to need help during the purchase anyway.
Specialist Apps
As well as general listings, there are specialist used car apps such as Uxin. These often provide more detail. For example, Uxin allows you to take a "VR" tour of the car, with high definition, 360 degree images. This can help save time when viewing possible purchases.
What to Look For
It's important to examine any used car carefully, particularly if you're buying directly from the owner, as you may find it difficult to discuss any problems once the sale has been completed. If possible bring a mechanic or other expert with you.
While most people will just use their local neighborhood mechanic to check over a used car, there are some professional services available for 2nd hand car inspection. You can contact SGS China, Auto From China, and some others listed here.
Don't be too distracted by elements which can easily be replaced, such as tyres or in-car entertainment (ICE); focus on the bodywork and the engine. Is there rust? Does the engine rattle when running? Is exhaust smoke white or black?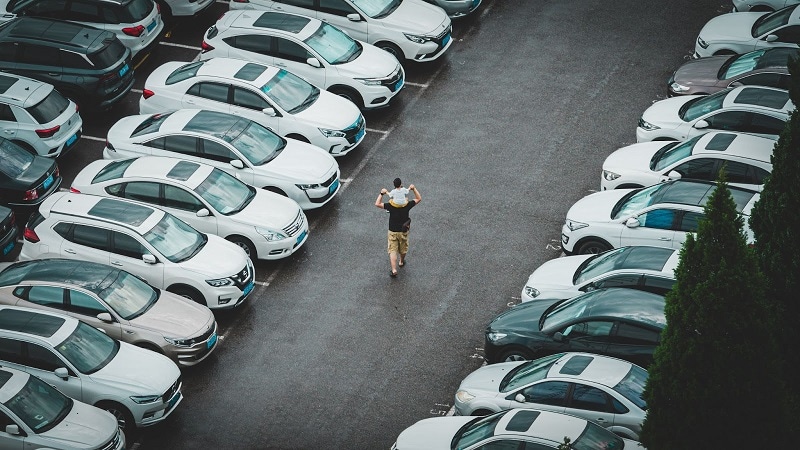 Checking a vehicle's history can be challenging in China. Many accidents are unreported, to avoid police involvement or because one of the drivers was uninsured. Check for tell-tale signs such as hidden welding or mismatched paperwork.
Most importantly, make sure to get a sales invoice. You will need this to register your car.
Finance
Used car prices in China range from around RMB 35,000 (USD 5,000) for a small, Chinese-made model, to as much as RMB 600,000 (USD 90,000) for a recent BMW 5 Series. This means either a lot of saving, or taking out a loan.
Fortunately, car financing is available to foreign citizens who have lived in China for at least a year. It's probably worth starting with the bank which holds your account, as they have the most information about your financial situation.
All of the major Chinese banks have information in English about auto loan applications: China Merchants, China Construction, ICBC, Bank of Beijing, and Bank of China. You can also apply for financing at the dealership and they will help you with the process.
Electric / New Energy Vehicles
Across the world there is a push to switch to new energy vehicles (NEVs), which are less polluting. The second-hand market for these is still very limited in China, as there is a general lack of confidence in the longevity of batteries. If you want to make the switch to electric, you may still need to budget for a new car.
Step Three: Prepare Your Documents
Like everything else in China, buying a car involves dealing with paperwork. You'll need the following documents:
Your passport, with valid visa
Your residence permit
Your driver's license.
Make sure you have the originals of the documents, and also a photocopy. The copy of your passport must include the photo page and the page with your visa.
You will then need the paperwork related to the car you have purchased including:
the official photograph of the vehicle
the certificate of purchase of tax or an exemption
the proof of origin of the vehicle; qualification certificate if a domestic brand and proof of import if a foreign-made vehicle.
Step Four: Buy Insurance
You must show proof of insurance in order to register your car.
You are legally required, as a minimum, to have both accident insurance and third-party insurance (covering the costs of the other party if you are at fault in an accident).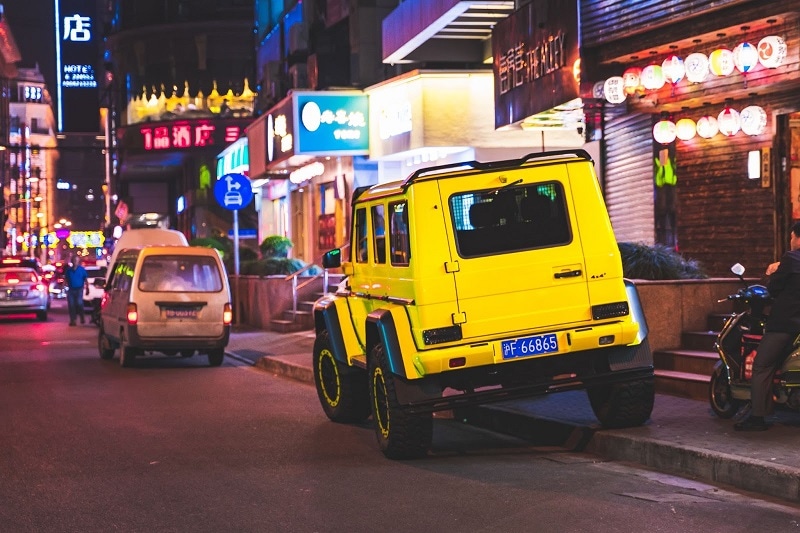 The good news is that you don't need to use a Chinese company; you're now allowed to buy your insurance from any foreign company which will cover you for driving in China. You may want to consider other forms of cover too:
Comprehensive / commercial insurance
Mandatory insurance doesn't cover you against theft, fire, vandalism, extreme weather, natural disasters, or many other risks to your car. It also doesn't extend to your passengers. If you can afford it, it's sensible to purchase a more comprehensive cover.
"Gap" insurance
If your car is written off, the insurance company will only pay its replacement value, which may be considerably less than you paid for it. "Gap" insurance guarantees that you get back exactly the original cost of the vehicle. However, it's worth weighing up whether this really delivers value for money, especially for a second hand vehicle.
Collateral Protection Insurance (CPI)
If you're taking out a loan with the vehicle as collateral, the bank or other lender may insist on you getting this form of insurance. This ensures that they get paid if you default, or if they have to repossess the car and its value does not cover their costs.
Step Five: Register Your Car
If you are in Beijing, Shanghai, Shenzhen, or Guangzhou the issuance of license plates is heavily restricted and you might be waiting a long time for your new plates. In these large cities you have to enter a lottery to obtain a license plate. You cannot register a car till your number is drawn.
This began In 2011 when Beijing enforced a law where a maximum of 20,000 cars could be registered each month as part of the city's effort to tackle its traffic problem. In Shanghai and Guangzhou, they are currently only releasing 10,000 plates per month. If you are in a smaller city, there should not be a problem.
In some cities, the authorities will also consider your status as rated by China's Foreigner Grading System. If you are a Tier A foreigner, then you will have an easier time getting a licence plate. Some cities, like Guangzhou, also require foreigners to have lived in the city for 2 years and 9 months before applying for a licence plate.
Taking your insurance certificate, as well as all the documentation listed above, you'll need to go to register your vehicle. You will first need to pay a 10% vehicle purchase tax at the nearest State Taxation Bureau (国家税务总局):
Beijing State Taxation Administration: No 5 West Yangfangdian Road, Haidian District, 100038
Shanghai State Taxation Administration: 200 Renmin Ave, Shanghai, 200003
Guangzhou Local Tax Bureau: 3 Huaxia Lu, Zhujiang Xincheng, Tianhe District, 510623
Add the receipt for your tax payment to your pile of paperwork, and head to the vehicle administration office (车管所) in your city
Beijing Vehicle Administration Department for Expats: Address: 18, East South Fourth Ring Road, Chaoyang District (near Shibailidian Bridge)
No. 1 Branch Vehicle Administrative Office Shanghai: 2999 Huaxia Xi Lu, near Yanggao Nan Lu, Pudong District
Guangzhou Traffic Police Department of Vehicles Motor Vehicle Registration: Pingbu Blvd Middle, Huadu District.
Step Six: Hit The Road!
Once your vehicle is registered, you're legally permitted to get on the road. Make sure you have with you the relevant numbers to call in the event of an emergency.
Find out more: Emergencies in China- who to call and what to do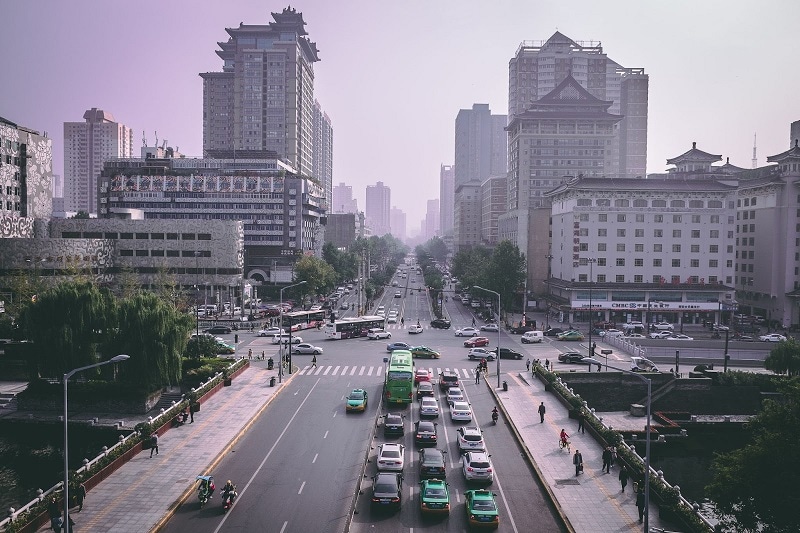 If you're an experienced driver, you might need to relearn the rules of the road. Driving is different in China-not just the formal rules, but also the flow of traffic and expectations of other drivers.
For example, people rarely look behind before pulling out, and you will often see that people have stuck a phone with the picture from their dashboard cam over the rear view mirror. It's your responsibility to see what's ahead of you and avoid collisions.
Find out more: What You Need to Know When Driving in China
Now, on to You
Buying a car in China, even a used one, is usually a sign of commitment to a long-term stay in the country. While it may be of limited use getting around the city center, car ownership does open up the surrounding countryside for exploration, and can help you to a deeper understanding of this fascinating country.
If you do decide to buy a car, choose carefully, make sure you have all the proper paperwork, drive safely–and have fun!