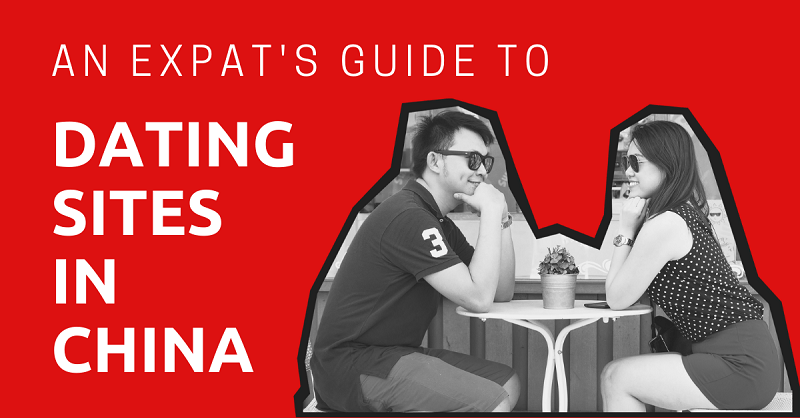 You can't always Tinder, but you can Tantan. You can choose between chatting with new friends on popular social networking apps or swiping right to interact in Chinese or English on an engaging, colourful interface to find your next dinner date. Want something even more niche?
You can even use an app that's specifically designed to find a dining partner by matching users by food preference and restaurants nearby. Welcome to the world of online dating in China.
If you're planning to relocate to China or have just made the move and looking to spread your wings in your newly adopted home, know that online dating sites and matchmaking apps are a big part of the social culture in most cities and towns throughout the country.
But dating, like so many things about living in China, is unique to anything you'll experience at home.
To help you navigate through what may seem like the overwhelming world of online dating in China, below we've covered the best dating apps and sites used by expats and locals alike.
You'll find out which ones have English-language options, what people are looking for on the apps, and the highlights of each platform so you can find your ideal match in no time.
In case you only want to know which website to use, check out ChinaLoveCupid.
This article will take approximately 17 minutes to read. Don't have the time right now? No worries. You can email the ad-free version of the article to yourself and read it later!
Online Dating Boom
Whether you're living in your 20s, 30s, or your 60s, there are online dating apps and websites available for you in China.
Online dating has been a popular (and oftentimes essential) pastime in the Middle Kingdom over the last few decades, but the use of many apps and dating sites skyrocketed in 2020 when the world was locked down.
Quick Tips for Online Dating in China
Before choosing which platform you're going to use to start your online dating adventures in China, let's go through some of the basic dos and don'ts and things to keep in mind when using these apps and websites for socializing and dating.
Be Direct When Looking for a Potential Date
If you've been living in China for a while you probably already know this, but Chinese people can be much more direct when it comes to socializing and making new friends.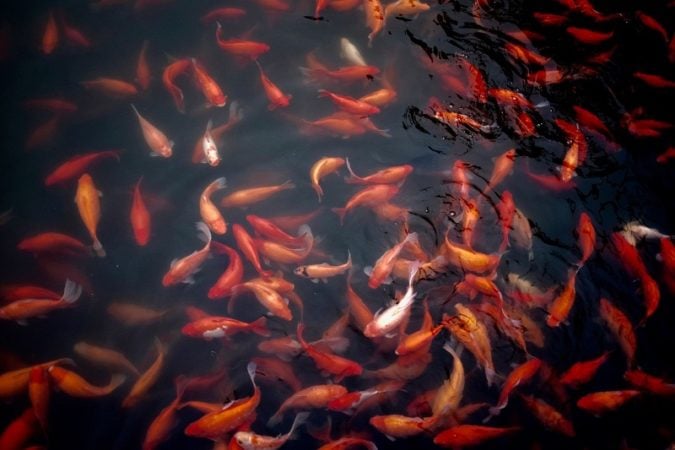 Topics like salary, family history, and education are not off the table when meeting someone new – in fact, they are very much welcomed in many cases, and the dating world is one of them.
So to avoid any awkward situations upon meeting, it's best to be open to discussing details like this beforehand while you're still in text mode. Think about what you're looking for in a dating partner (and in a serious partner) and don't shy away from asking.
If you are a single foreign woman in China, you might find Chinese men are very curious about dating you but perhaps a bit intimidated, know that it's not always men who make the first move in China, so be bold and direct with your intentions. That's a good skill to practice in general, and in China, it's rewarded.
Adapt Your Level of English to the App or Site
While there are some English language options, Simplified Chinese is used on most dating apps and websites throughout China. So if you're using English, depending on the app or dating site you use (and who you're chatting with) you'll have to vary your level of English.

If you're in a big city like Beijing and Shanghai and you match with a Chinese person and you clearly have a foreign face and an English (or German, French, etc) language profile, cases are that your match will interact with you in your native language.
But that won't always be the situation, so best not to use colloquial language or complex language right off the bat. Just keep it basic to start and let it flow from there.
Also, if you have solid Chinese skills and are looking to meet a local, then you'll have many more choices when it comes to dating apps. It will always help you to have some level of Chinese language ability, so you might want to read about how to learn Chinese as a beginner.
Beware of Fake Profiles
Catfishing is pretty much a global problem in our digital world, but beware of some online dating platforms with a quick verification process, because this will attract countless fake profiles.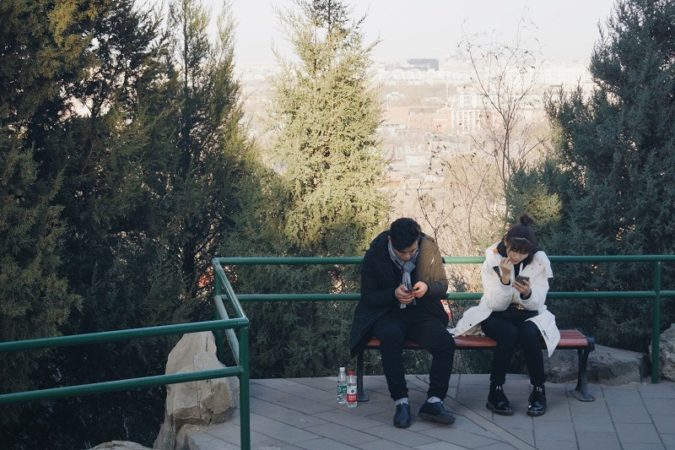 However, there have been a number of features added recently to popular dating apps and sites in China to combat this problem.
Post Engaging, Modest Pictures of Yourself
When building your dating profile, always choose your pictures carefully. It's important to note that any non-PG photos aren't allowed on many Chinese dating apps and websites, so keep the pictures for your profile more on the modest side.
Online dating has evolved in China over the past few years, with lots of local sites temporarily banned amidst various reforms. The most popular dating sites and apps for foreigners looking to date in China currently are WeChat, TanTan, and ChinaLoveCupid.
China Dating Websites
While mobile dating apps are much more common in China, there are still a few dating websites available for expats to use. Here are the best dating websites in China, who's using them, and what people on the platform are looking for.
ChinaLoveCupid
Who's using it: Popular with people in their mid 20s to 30s, but also attracts an older demographic. Most users are Chinese singles and Western men.
What they're looking for: Meaningful connections, long distance relationships, and serious relationships.
According to their website, ChinaLoveCupid has over 1.4 million members. Established in 2005, this is the Chinese dating site to use if you're not yet in China but want to look for your potential mate beforehand.
While it's a popular site for Chinese people to find love, when it comes to international dating ChinaLoveCupid is mostly used by Western men looking for a local Chinese woman.
Users can chat in any language, but if you aren't confident in your Chinese skills and still want to communicate in a user's local language, there's an automatic translator available.
ChinaLoveCupid is a reputable website for dating, so the member verification process is pretty thorough.
If you want to start browsing for your match, you can easily sign up free of charge. The free version will give you access to basic matching and likes, but you can only chat with paying members. An upgrade is needed to chat with all members.
The Gold membership is 29.98 USD per month and the Platinum membership is 34.99 per month, with deals available for longer subscriptions.
Jiayuan
Who's using it: People in their mid 20s and 30s
What they're looking for: Long-term relationships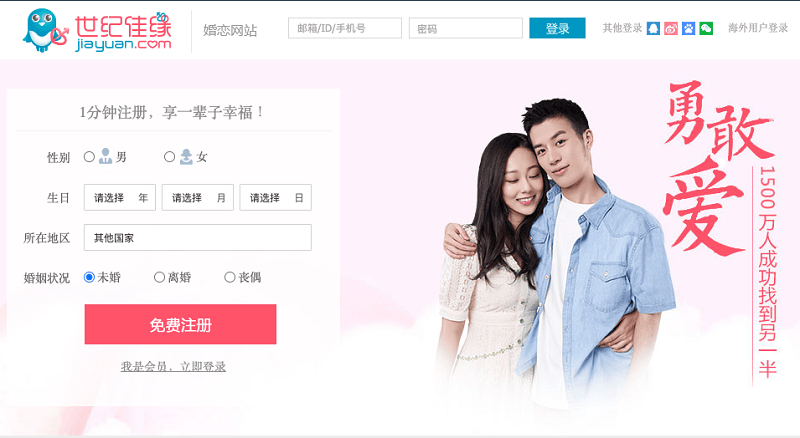 Jiayuan is the largest online dating site in mainland China and its users are looking for serious connections. To raise the bar, it's even partnered with a matchmaking service. The unfortunate thing for expats is that the website and all of the functions are only in Chinese.
So, if you're Chinese or are fluent in the language, Jiayuan has a lot of advanced features available to paid users looking to find a long term-partner.
Dating Apps in China for Expats
Here's a breakdown of the top English language dating apps available for expats in China.
Tantan (探探)
Who's using it: Typically younger users in their 20s and 30s in urban areas
What they're looking for: Everything from hookups to serious relationships
The Chinese answer to Tinder, Tantan remains one of the most used dating apps in China. The company was acquired by the popular app Momo in 2018 and has a whopping 660 million global users, according to their announcement in 2020.
The style and interface is essentially the same as its global counterpart, where users swipe based on location and are instantly matched.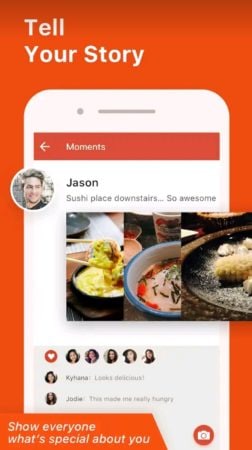 This is the best mobile dating app to use in China if you're looking for the familiarity of Tinder, but want more connections with locals. And because Tinder isn't as easily accessible in China, more expats and other foreigners are choosing Tantan as an alternative.
Sign up with your local phone number or, like Tinder, sign up through your Facebook account (which you'll need a VPN for in China).
Users can post up to six photos to their profile, and there's a "Moments" feature where you can upload extra images/daily updates that only your matches can see. You can download the app for free and use the basic swipe, match, and chat features on Tantan, but anything extra requires a subscription.
At the cost of 60 RMB per month, the VIP subscription gives you unlimited likes, swipes, and the ability to go back to a profile where you accidentally swiped left (haven't we all done that a few times).
This paid membership comes with a 3-day free trial (just make sure you properly cancel your subscription before the three days are up).


Recent reviewers of Tantan on the Google Play Store have been reporting lots of fake profiles, slow contact support, and issues with face verification.
WeChat
Who's using it: Everyone in China
What they're looking for: New friends, social circles, and long-term connections.
Although not technically a dating app, you can expand your online connections and romantic prospects on WeChat, the ultimate social network app in the Middle Kingdom.
Through WeChat, you can do a number of things from paying for your tomatoes at the market, to work tasks, to discovering the best events happening in your city this weekend.
But beyond making digital payments and brainstorming with your coworkers, the app is also a great tool for finding expat meetups and groups near you.
And when it comes to online dating, WeChat has a few functions to help you branch out:
Shake: To connect with people using WeChat's shake function, just give your phone (you guessed it) a little shake and you'll be connected with another user who is using the shake function at the same time. Use this for when you're in the mood to chat with someone, as the function may become restricted if you shake too frequently.
Join dating groups: To be a part of the online dating scene and connect with potential mates on WeChat, you can create a dating group yourself and make yourself an admin or find a dating group that you'd like to be a part of and ask one of the members for permission to join. As with other WeChat groups, there's also the option to ask a group admin for the QR code which you can scan to join the group.
Find people nearby: With this function enabled, you can see other users of the same gender within a close km radius and start chatting if they accept your message.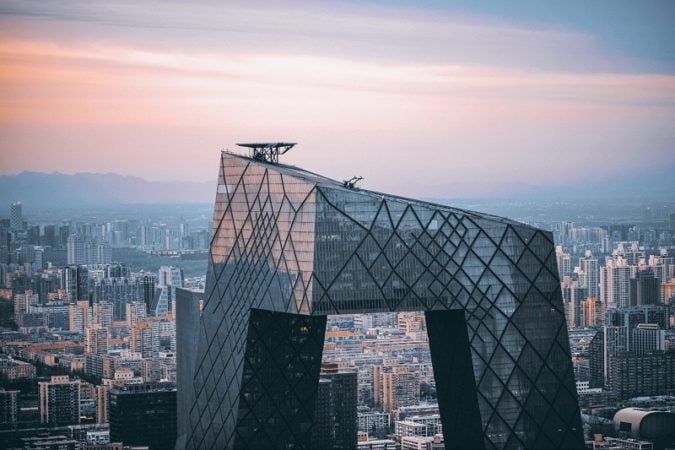 You can also follow accounts like DateNightChina on WeChat (WeChat id: datenightchina) to get updates on their latest podcast episodes about dating in China, as well as meetups happening in Beijing.
QQ
Who's using it: Mostly foreigners and Chinese in the younger demographic (18-30)
What they're looking for: Friends, socializing, and casual to serious dating.
If you've been living in China for a while now, you know that QQ by Tencent is a great app to use for socializing and dating in English in China. QQ used to be the Chinese equivalent to messenger software like MSN or ICQ, and now the app has evolved with features that make it a useful dating app for foreigners and Chinese alike.
As a way to meet other singles in your area, you can use the location-based "find friends" feature. There's also the option to add friends on QQ from your phone contacts list and from linked third party accounts such as Facebook.
There is an international version of QQ available to download which you can also use outside of China. To make communication easier with your new friends, there's a live translator built in which can translate messages (albeit not perfectly) in over 50 languages.

While it isn't always easy to get some internationally-used apps and websites, dating apps like Tinder can still be used sometimes in China. But before downloading the app to your phone, you'll need a good VPN that works well in the country.
To read more about accessing Tinder in China, check out this article on choosing the best VPN for China.
Popular Chinese Language Dating Apps
With Chinese-language only apps in the mainland you'll be offered much more variety – from active users, interface, theme, and more. Here are some of the top dating apps in China to use in Chinese.
Momo
Who's using it: People in their 20s and 30s
What they're looking for: Casual dating to long-term relationships

With 52.6 million users reported in May of 2021, Momo is currently one of the most popular dating apps in China. Although Momo used to be available in English and Chinese, it's been a Chinese-language only dating app since 2014.
This is another location-based app meant to match people looking for their perfect date in China. However, Momo has rebranded to a more social networking app in recent years, after having a reputation of being a popular tool for casual dating.
If you're able to use Momo in China, you'll enjoy the number of fun built-in features: things like ads for suggested date locations, games, and groups to meet new people.

Baihe
Who's using it: Chinese and some foreigners, 30s and above.

What they're looking for: Serious relationships
Baihe is a dating app in China that doesn't mess around. The rigid sign up process may be your first hint, as you have to verify everything from the house/apartment and car that you own as well as share information with the app like your credit score and school diploma.
Even though it is a lot of verification at first, these features are all meant to attract users in China that are looking for serious partnerships.
If you are fluent in Chinese and looking for a long-term partner, then an app like Baihe is one of the more serious choices available on the market.
Let's Have Dinner / Qing Chifan (请吃饭)

Who's using it: Wide range of users, from mid 20s to 50s
What they're looking for: Casual dating to long-term relationships

One of the perks of online dating in China is the innovative apps that are available. If you're in China and confident with your Chinese skills, Qǐng chīfàn, also known as Let's Have Dinner, is a fun, popular dating app in China where users can ask other users out for a dinner date.
Qing Chifan simply means "please eat", making this app a great way to get to know the foodie culture in your Chinese city, and potentially make some nice connections along the way.
The app works by having users share their food preferences, where you type in the kind of food you'd like to eat or a restaurant you'd like to try in your area and a fellow user will reach out if they are interested in going to dinner with you.
And to make things easier for you, the app will give you the option to split the bill or pay for the entire meal. Sounds like a great way to start your dating life in China, right?
Now, on to You
As you can see, when it comes to online dating, there are so many niches and options available to you in China. And you'll have an advantage if you're fluent in Chinese or even have a basic grasp on the language as lots of the most unique apps are in the local language.
If you're an expat and especially if you're new to China, social networking apps like WeChat can really be a useful tool to navigate life in the Middle Kingdom, meet new people, and build a foundation in your newly adopted home.
With so many expats groups and meetups, especially in big cities like Shanghai and Beijing, life in China offers so many opportunities to meet new people and make lifelong connections.

It might take more than a few swipes, but try your hand at one of the many online dating options available to you and you're bound to find your perfect date for a Saturday night, or potentially more.