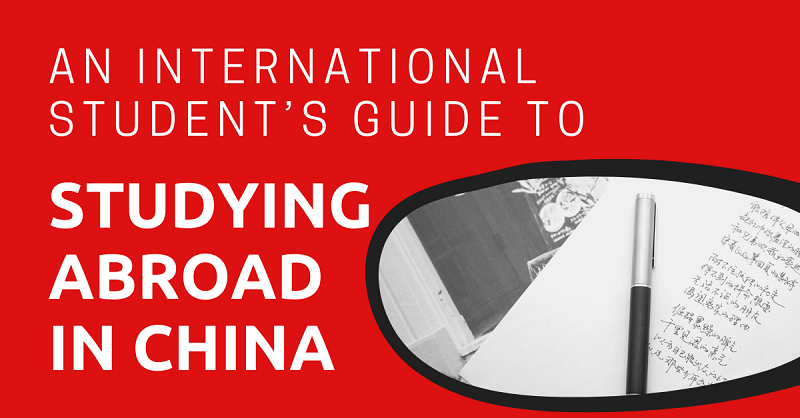 China might not be everyone's first choice when it comes to studying abroad. The language can feel difficult compared to, say, a summer abroad in Australia and the culture can feel utterly foreign and what will you eat? While it's true China is only for the more adventurous, there are some real benefits to studying abroad in China.
Globally Important
China offers a compelling culture, rich history, fascinating language, and an enriching academic adventure. Studying in China will put you in the lead for future employment opportunities, both in China and abroad.
Study in English or Chinese
Many Chinese universities offer study abroad opportunities with the majority of the courses taught in English and a small Chinese language component. These programs allow students to continue or enrich their current course of study while gaining access to high-quality courses in China and experience the student lifestyle in an exciting destination. Students often come for semester or year-long programs but some also seek full degrees at Chinese universities or international universities with campuses in China.
Learn More Than Just Language
Many students come to China to learn the unique offerings of the country first hand including the Chinese language, martial arts like kung fu and tai chi, Traditional Chinese Medicine, even tea production. Programs ranging from a few weeks of intensive study to full degree programs exist for all of these specializations and many are open to international students.
Value for Money
Chinese universities are often very affordable compared to Western universities, possibly half the price and maybe even just a small fraction of the price of a degree in the USA. The average yearly cost of an undergraduate program at a Chinese university ranges from $2,500 to $10,000. With scholarships, some international students attend for little to nothing.
Building Important Connections
You will soon find yourself making connections with other young, ambitious international and Chinese students. You could even find yourself making a connection at a globally relevant company and landing an internship. China is full of possibilities for international students!
This article will take approximately 17 minutes to read. Don't have the time right now? No worries. You can email the ad-free version of the article to yourself and read it later!
Covid & Study Abroad in 2022
At the time of writing, mainland China is requiring 21 days of quarantine to enter the country but regulations change frequently. While it is not impossible to move to China at this time, it can be hard to keep up with the regulations.
While some universities have started to bring international students back to campuses in person, many others have canceled their international programs for 2022 with no word on when they will reopen. If you are enrolled in a degree program at your home university, work with your student advisory office to understand the latest opportunities and how to apply.
What to Study in China
​There are several important factors to consider when it comes to choosing a study abroad program. You'll want to think about how long you'd like to stay, if you are working towards a specific degree or certification, what city you'd like to be in and more.
A great place to start is to consider which program type works best for you. The majority of international students come for a traditional semester or year-long program that earns transferable credits as part of their undergraduate degree.
Others come for the entirety of their undergraduate degree at either a Chinese university or an international university with a campus in China. Outside of traditional options, students can find opportunities to study Chinese language, martial arts like Kung Fu and Tai Chi, Traditional Chinese medicine, even tea production.
Undergraduate Semester or Year Abroad
The majority of college students coming to China to study abroad are seeking a traditional semester or year abroad with transferable college credits as part of their undergraduate degree programs from their home university.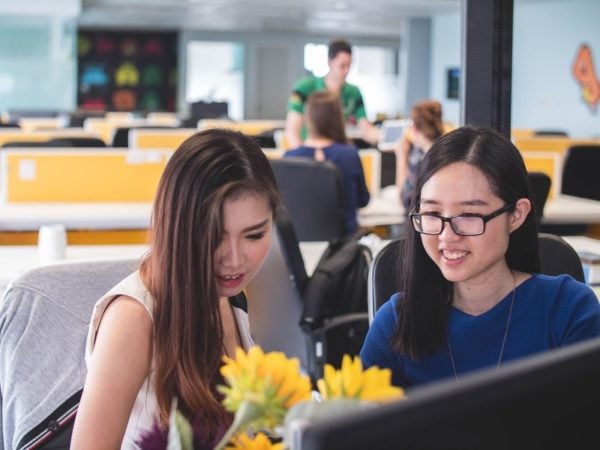 Options abound for traditional study abroad programs with most Chinese universities offering either purely Chinese language learning programs or mixed subject classes taught in English and Chinese. You could study anything from international relations, humanities, business, or STEM. the opportunities are endless.
Be sure to work with your school's study abroad office to determine if the study abroad program in China you are considering is eligible to earn transferable credits towards your current degree program.
These schools provide an intensive language study and with additional cultural and academic components built in:
Although there is often a language component, traditional study abroad programs that are not purely language focused are available in China. Here are a few interesting options to consider:
Undergraduate Degree Programs
It's also possible to study Chinese and Chinese related majors by enrolling directly in a degree program offered by a Chinese university. Language students interested in this option can consider programs like the BA in Chinese language program offered by Xiamen University.
Those with a high level of Chinese language ability or those that want to study a non-language subject may want to enroll in a degree program at a Chinese university.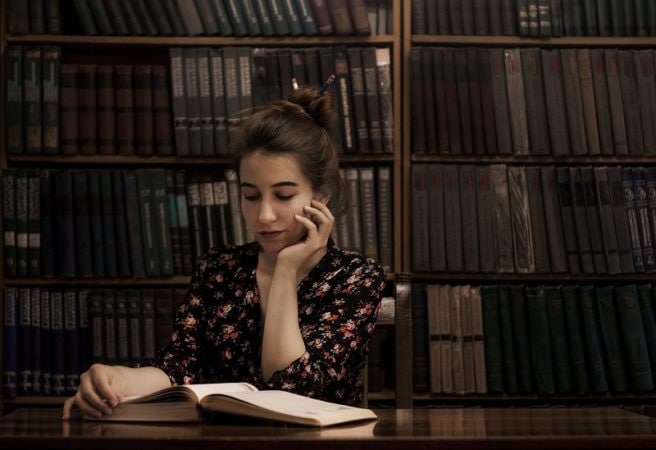 There are many Bachelor's degree programs available throughout China in a wide variety of majors including, medicine, law, business, finance, and more. China is a most popular destination for Engineering and STEM students. Many Chinese universities have programs entirely in English but it is important to carefully vet the programs before enrolling.
Quality and the English level of the faculty varies widely. Beijing Normal University, Zhejiang University of Science and Technology, Shantou University Medical College, and Northwestern Polytechnical University (NWPU) are a few high-quality Bachelor's degree-granting universities that teach in English to a variety of majors.
Master's or PhD Programs
Some graduate degrees in China are taught in English, but most are not. The majority of students who do a master's or PhD in China have already completed one or more years of intensive language study at Chinese university in their under-grad studies. A Mandarin language test will be required to study in Chinese.
A master's degree will generally require two to three years of study in addition to a written thesis and exams. A wide variety of master's degree subjects are available in China including economics and business, engineering and science, medicine and pharmacology, and many more.
PhD programs generally last three to four years plus a written thesis. Most Chinese universities require a prospective student to have a master's degree prior to enrolling in a PhD program. Programs can be highly specialized such as geophysics, communication engineering, and cybernetics.
Other Studies
China offers a rich culture and history beyond just the language. International students come to China to pursue cultural subjects like traditional chinese medicine (TCM), tea (茶学 cháxué), martial arts like Kung Fu (Wushu) and Tai Chi, even Chinese cooking and art and calligraphy.
Here is just a small sampling of the diverse cultural study abroad opportunities in China:
Kungfu, Tai Chi, and Qigong
Many Chinese Sports universities have semester and year long study abroad programs in Kung Fu. Academic Explorers offers a popular Kung Fu program that can be tailored to earn college credit and Omeida Academy offers Tai Chi and Qigong programs in stunning Yangshuo with a Chinese language component.
Traditional Chinese Medicine
TCM is taught in English at many Chinese medical universities and a full degree program will take around 6 six years to complete. Study abroad programs are also available, often with a language component. SIT Study Abroad runs a prestigious, semester-long program in Kunming.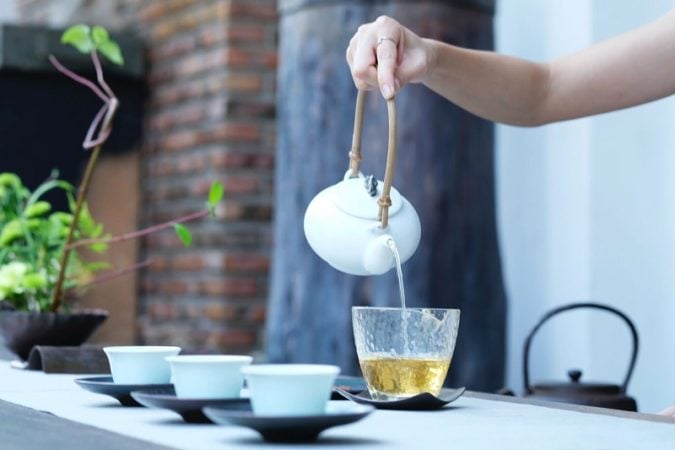 Unique Subjects
China offers a number of interesting alternative areas of study. Fujian Agriculture and Forestry University offers a Master's program in tea science, for example. New York Film Academy an exclusive and intensive 4-week study abroad in Beijing.
English vs Chinese Instruction
You'll want to consider what language of instruction you are comfortable with and what level of language learning you want to do while you are in China.
Many traditional study abroad programs have a Chinese language learning component built in but will teach the majority of classes in English.
Full-degree programs vary in their language requirements. Some Chinese universities offer degree programs in English but the quality of the programs and English ability of the instructors varies widely.
The most common choice for those wishing to complete a degree in China is to enroll in one full year of intensive Chinese and then progress to completing the degree in Mandarin. It is expected that after one year, you will be fluent enough in spoken Mandarin, as well as reading and writing, to progress to full-time studies in Chinese. If you are not fluent enough after that first year, you can usually extend your Chinese studies before starting your degree program in whatever subject you have chosen.
This sounds like a huge undertaking but, with dedication, it is actually a very attainable goal. Teachers do not hold foreign students to the same standards as native Chinese speakers, they will be forgiving of language-based mistakes in your early years, and you will continue learning Chinese throughout your degree, eventually being able to write an entire thesis, and defend it, in Mandarin. Imagine your future opportunities after becoming this fluent in one of the world's most important languages!
Location
Your location of study will be determined by the university you are admitted to or by the subject you want to study, with some cities being famous for having prestigious programs in certain subjects. But, if you have some flexibility on location you might want to consider the following.
If your goal in coming to China is to learn Chinese, you'll want to seek an experience outside of mega-cities like Shanghai and Beijing. Smaller cities like Nanjing or Chengdu offer a more authentic and immersive Chinese language experience and will provide many opportunities to practice your language skills.
Smaller cities also offer a lower cost of living and universities in these cities are more likely to offer scholarships to international students.
Mega-cities do offer a greater number and variety of opportunities, and most major Chinese universities are in large cities. They also have many Chinese and International companies who may provide internship opportunities to university students. Student expat life tends to be more lively in these larger cities as well but you might find you spent too much time with other expats speaking English to the detriment of your learning.
You will also need a much higher budget to live in Beijing or Shanghai.
Program Length
Traditional study abroad programs generally last for a semester or a full academic year. Summer semester options are also available.
Full bachelors degree programs generally last for 4 years and can last up to 6 years, depending on the degree. Master's and PhD programs range from 2-4 years of study.
Chinese universities generally follow the same semester structure as western universities with Fall, Spring, and Summer semesters. The academic year starts in September with the Fall semester ending in January or early February at Chinese New Year. Spring semester starts in February or early March and runs until mid-July.
A variety of shorter term programs are also available, especially for those that don't need to seek college credit.
Admissions Requirements for Chinese Universities
Admissions requirements depend on which type of program you are applying for but in general, application requirements will include copies of any degrees you've received and your high school and college transcripts.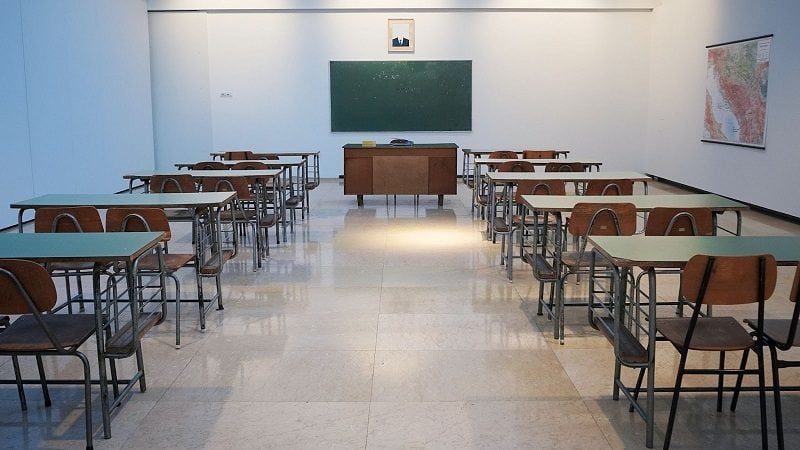 Many Chinese universities also have an age requirement for students they admit. Only those under 30 can apply for a bachelor's degree and those under 40 can apply for a master's or doctorate degree.
Applicants may be asked to pass a Chinese proficiency exam called the HSK. A passing score for a Chinese-taught bachelor's program is generally HSK 4 and HSK 6 for graduate programs. For programs taught in English, Non-native English speakers may be asked to take an English proficiency exam prior to admittance.
Not all majors at Chinese universities admit international students and some programs are famously only open to Chinese nationals who have scored well on the gaokao. The gaokao is China's infamously difficult national college entrance exam that students prepare for for years. Because foreigners get a pass on taking this exam, it is generally considered easier for them to get into Chinese universities.
Student Visa
If you are planning on studying abroad at a university in China, it will be important to consider your application for a student visa or X visa. Some students who come for short term programs or language studies may alternatively be asked to apply for an F visa.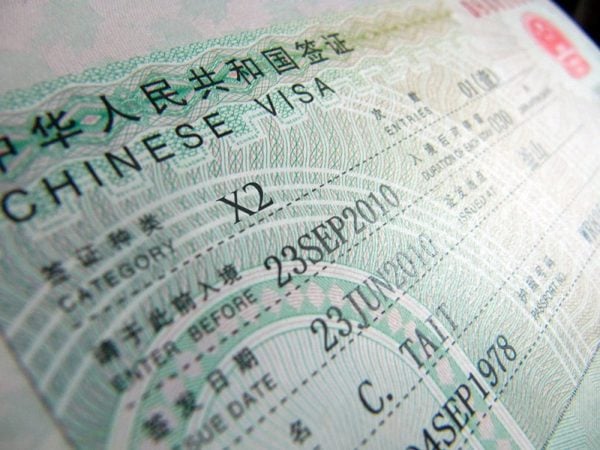 Once you have been admitted to a Chinese university or study abroad program, the student visa application process is generally pretty straightforward but does require some formal documentation and at least a month of processing time. Your university should also be able to provide you assistance through the visa process and fill you in on the latest requirements for entering the country.
Tuition and Scholarships
Studying abroad in China can offer considerable cost savings compared to Western universities without sacrificing a high-quality educational experience. There are also a large number of scholarships available for international students, making studying in China very affordable for most.
Tuition
Tuition varies widely depending on the type and length of the program, the location of the university, the language the program is taught in among other factors.
Bachelor's Degree programs and language programs at Chinese universities are on the low end of the cost spectrum with most coming in at under $10k USD for a full year program, often including dormitory housing and cafeteria food allowances.
International scholarships
If you are already a university student, your school will likely have scholarships available or know of applicable regional scholarships. Your eligibility for scholarships will depend on factors like whether you are an undergraduate or graduate student, your field of study, your financial standing, and your nationality.
Some well known scholarships include The Critical Language Scholarship Program, a full scholarship which includes travel and board. The Schwarzman Scholars fully-funded program at Tsinghua University, and the Freeman Award for Study in Asia which both cover the recipient for the cost of the program and other expenses, travel, living, transport, and books.. Search for more scholarships on www.iefa.org and ask for guidance from your university.
Chinese scholarships
There are a variety of scholarships available from Chinese universities and the Chinese government. Some even include a living expense stipend and other perks.
International students can apply for any number of scholarships including ones from the Confucius Institute Scholarship or Chinese Scholarship Council and scholarships offered by Chinese universities and local governments.
Ask your university's overseas office about which Chinese scholarships are available and how to apply. If you are hoping to go into a government job after graduation, it's important to note that accepting a Chinese government scholarship may negatively impact your ability to get security clearance, particularly in the US.
Now, on to You
Studying abroad in China is an adventure you will never forget. You'll gain a wealth of knowledge, make new friends, and maybe even pick up a new language. With the many opportunities available for international students in China, you're sure to find a study abroad program that is right for you and will enrich your academic experience.