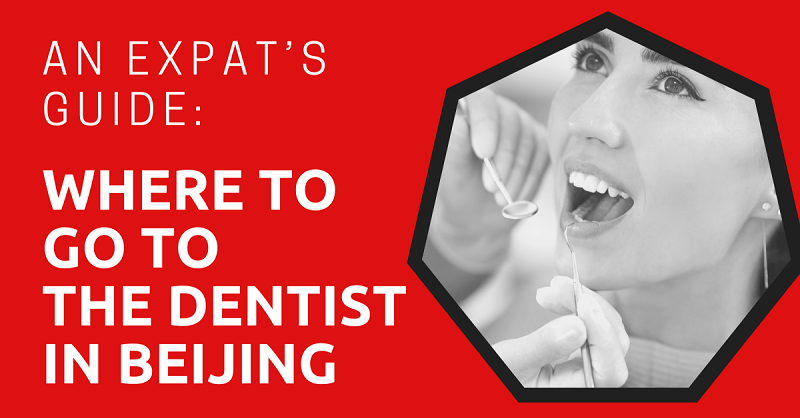 From cleanings and tooth fillings, to invisaligns and teeth whitening, there are dentists in Beijing that offer any type of oral care you may need. It is easy to find quality dental care because more people in the Middle Kingdom are paying attention to the aesthetics and benefits of dentistry and orthodontics. What was once a limited opportunity for the wealthy and privileged is now more accessible in major cities across China.
Modern dental clinics are popping up throughout the city of Beijing and while it's fairly easy in 2022 to find a good and affordable dental hygienist, you'll have to do a little digging to find a dentist or orthodontist that will be right for your specific needs, to know what to expect when it comes to the quality of care you can find, to know the best dental clinics in the city, and understand what the costs are.
This article will take approximately 16 minutes to read. Don't have the time right now? No worries. You can email the ad-free version of the article to yourself and read it later!
How Does Dental Care in Beijing Stack Up?
Overall, you will very likely find dentists in Beijing which are better and cheaper than in your own country. Standards are high and costs are reasonable.
As dental hygiene and upkeep became a priority for many people living in China, a space was made for a market which catered to those seeking a variety of dental care services. Those services come in the form of mostly private and international dental clinics and hospitals, many of which can be found in Beijing. While government hospitals in Beijing offer very cheap dental services, the standards might not be what foreigners in China are used to.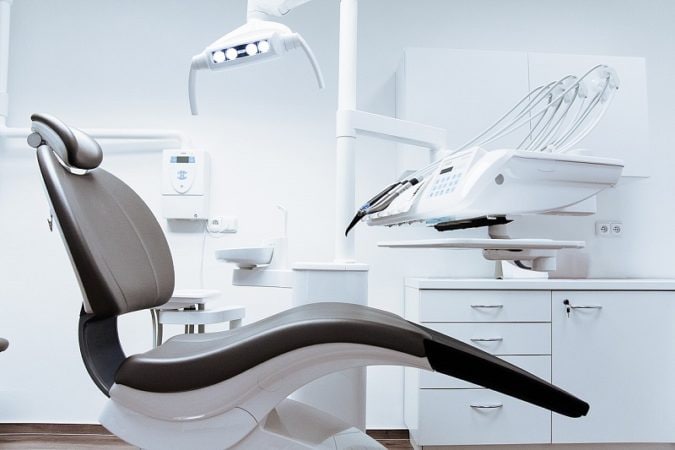 There has been a boom of new medical equipment and high-tech gadgets used to treat patients needing anything from dental implants, X-rays, endodontics, and all types of cosmetic dentistry. Dental clinics throughout Beijing will offer the latest technologies used in dentistry today.
Some of the city's top clinics now offer Cone Beam CT (CBCT) medical imaging and many other cutting edge technologies in their daily practices.
Do They Speak English?
It won't be hard finding an English speaking dentist in Beijing. China's capital city has a lot of bilingual speakers and local professionals typically have some level of spoken English.
If English isn't your first language, then a number of dental offices in Beijing have international practitioners to cater to your needs. Among the other languages spoken, you'll be able to find some dentists who are fluent in Japanese, Korean, Spanish, German, and French.
However, not every dental clinic in Beijing will have bilingual (Chinese and English) receptionists. If you aren't yet comfortable with your Chinese proficiency, then we suggest having a friend who's fluent in Chinese call the clinic beforehand to help you make your appointment and make the important inquiries for your visit. And make sure to confirm if the dentist you'll be seeing speaks a decent level of English.
Types of Dental Treatment You Can Find in Beijing
Finding a good dental hygienist in Beijing to perform your standard cleaning and checkup won't prove to be much of a problem. Most expats opt to go to small, privately-owned clinics which can be found in every neighbourhood for their basic dental needs when it comes to a cleaning or just to have small cavities filled.
Many clinics exist which specialise only in cosmetic dentistry. They are interested in doing veneers, bridges, and whitening and will not be suitable for small work and checkups or braces and orthodontics.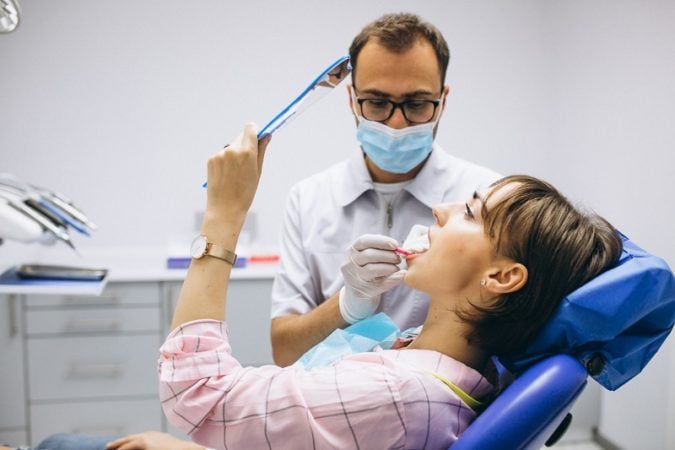 Large hospitals will cover all of your needs but you will need to let them know what services you need so they can connect you with the right dentist. Always ask what types of services they offer when making your choice. The most common dental services are:
Dental hygiene (cleaning, scaling, polishing, etc)
Endodontics (root canal treatment)
Extractions
Periodontal treatment (gum graft, implants, etc)
Orthodontics
Invisalign (or other clear aligner alternatives)
Cosmetic (whitening, crowns, veneers)
Cost of Dental Treatment in Beijing
When it comes to the cost of dental treatment in Beijing, it of course depends on what clinic you go to and what type of treatment you need. Local small chain clinics are the most affordable option, then small private international clinics, then the pricest options will be your larger private hospitals.
Keep that in mind when looking at the price range of procedures below.
| | |
| --- | --- |
| Dental Treatment | Price (RMB) |
| Cleaning and initial consultation | 500 – 1,000 |
| Root canals with a crown | 1,000 – 4,000 |
| Simple extractions | 200 – 1,500 |
| Surgical extractions | 2,500 – 7,000 |
| Braces installation (metal) | 24,000 – 48,000 |
| Invisalign full installation | 80,000 |
| Teeth whitening | 3,500 – 5,000 |
| Tooth implant | 5,000 – 29,000 |
| Bridge | 2,000 – 15,000 |
| Crowns | 3,000 – 12,000 |
| Simple filling | 300 – 1,500 |
| X-rays (depending on the type) | 60 – 500 |
Making Payments
Dental clinics and hospitals in Beijing will accept all usual forms of payment. Cash, Chinese debit cards, both foreign and Chinese credit cards, and most commonly, digital payments like Ali Pay and WeChat Pay. The latter are convenient and often preferred.
You will be billed after your treatment and expected to pay in full. Most dentists in Beijing do not offer payment plans. If your chosen dentist does not do direct billing with your insurance company, you will need to have access to the funds on the spot.
Does Insurance Cover the Cost of Dental Care in Beijing?
Getting travel insurance is important for your initial trip to China for emergency dental situations. But it's important to note that while emergency dental treatment might be covered under the best of insurance plans, in certain cases, your routine annual cleaning, cosmetic work, and other basic dental procedures will most likely have to be paid out of pocket.
Buying comprehensive expat insurance which includes dental is crucial for living long-term in China, especially if you have a family to cover.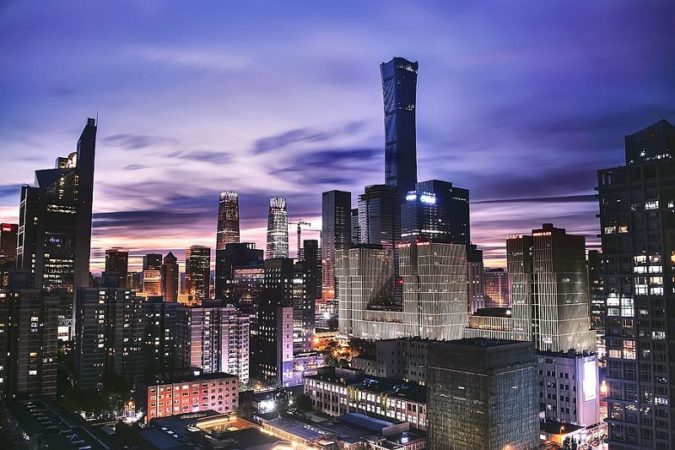 Check with the health insurance provided by your employer in China, but few local insurance packages will cover dental care. In some cases, they might typically cover a maximum of 2000 – 3000 RMB per year.
With a number of international plans you'll be limited by waiting periods, which clinic you can visit, and a number of other factors. If you have an international travel medical insurance provider, always double check if any of the Beijing dental clinics that you are looking into actually accept your specific plan.
Many of the dental clinics listed below claim that they collaborate with certain global insurance providers, but it's always smart to double check before booking an appointment. Be aware that a lot of dental care costs will have to be paid up front even if covered by insurance, so please budget accordingly.
Reputable Dentists in Beijing
Expats in Beijing can find all kinds of dental specialists and clinics throughout the city. Check this list below for some of the most highly recommended dental clinics you can find in Beijing.
Sunny Dental
Established in 2007 in Beijing, Sunny Dental has expanded to have seven branches throughout the city, and branches in major cities across the country. You can find dental offices at Wanda Plaza in the CBD, Shine Hills Plaza in the northern suburb of Shunyi and many locations in between. They are a smaller private clinic and their prices fall in the mid-range for dental care in Beijing. For instance, you can get a cleaning here for around 600 RMB.

One of Sunny Dental's most famous branches is its Invisalign centre in Galaxy SOHO. The founder of Sunny Dental, Yanheng Zhou, established the centre in 2015 and it soon became the go-to dental clinic for Invisalign treatment for expats and locals alike.
Sunny Dental clinics offer everything from orthodontics, paediatric dentistry, endodontics, and more. According to its website, the company has over 100 dental specialists working for them, either with a masters or a PhD in the related field of work.
Beijing United Family Hospital Dental Clinic
Recently rebranded as New Frontier, this branch of international hospitals continues to be one of the most reputable in China. Beijing United began operations in the capital in 2005, and its dental clinics have served thousands of Beijingers over the past two decades. Because this dental clinic is part of a larger private hospital, the cost of some dental treatment will be a little pricier. You can contact the closest branch near you for more information and to book an appointment.
You can find a wide range of dental services from cleanings to orthodontics at Beijing United. There are locations throughout the city, and patients can book an appointment via their website or call their 24-7 service centre for more information.
King's Dental Beijing
This modern dental clinic offers its patients state of the art technology and specialty care in the heart of Beijing. While they only have one branch in the city, at King's Dental you can find everything from 3D scanning, prosthodontics, orthodontics, oral surgery, teeth whitening, and much more.

Patients at King's Dental will be charged an initial registration fee of 300 RMB. Fillings here start at 500 RMB and a fluoride treatment (full mouth) costs 300 RMB.
Arrail Dental
Arrail Dental operates in seven cities across China. You can find three locations in Beijing and it's one of the longest-running dental clinics in the city. Cleanings here start at around 500 RMB (400 plus 100 for the consultation).

This clinic also collaborates with a number of insurance companies, so you can check with your international provider to see what you're covered for when planning your next visit.
IDC Dental
From modern orthodontics to implants, and more, IDC Dental clinic provides just about every type of dental care you may need. The Beijing clinic, located in the expat-friendly Lido neighbourhood, has a dedicated team of internationally-trained dental specialists that serve the expat and diplomatic community in the area.

While the prices will be on the higher-end, IDC Dental also specialises in child dentistry and offers top-quality orthodontic care, so consider looking into this clinic if you're living in Beijing with kids.
OASIS International Hospital
Located in Beijing's 798 Arts District, this dental clinic is a JCI-accredited (Joint Commission International) private hospital serving the Chinese and expat community.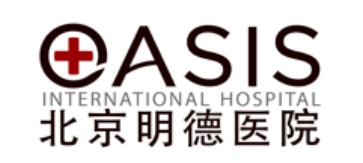 There's a dental branch within the hospital with five multilingual, internationally-trained dental professionals who specialise in everything from periodontics, cleanings, root canals, implants, orthodontics, and more. You can contact them here to book an appointment and find out more information about pricing.
Elite Dental Clinic
This Beijing dental clinic is led by German GP Dr. Arnulf-Reimar Metzacher. He serves his patients in English, German, and French and specialises in implant prosthetics and dental aesthetic restoration.
According to the Beijinger, the basic consultation fee begins at 100 RMB.
First Steps in Choosing Your Dentist
In China, WeChat is king when it comes to communication. Everyone prefers to use the app rather than calling on the phone, even in professional situations. Dentists offices are no exception, most of them will have a corporate WeChat account which will allow for easy chatting in any language via automatic translation.
You will find their WeChat QR code on the contact Us page of their website, on a sign in their office, or they will ask you for your phone number and then add you on WeChat to communicate.
Walk-ins are completely acceptable in Beijing and you might be amazed to find they whisk you into a chair on the spot and start looking into your mouth before you even realise what is going on. This can be convenient and fast but don't be too shy to tell them to slow down and schedule an appointment for a different day after you have all the info you need.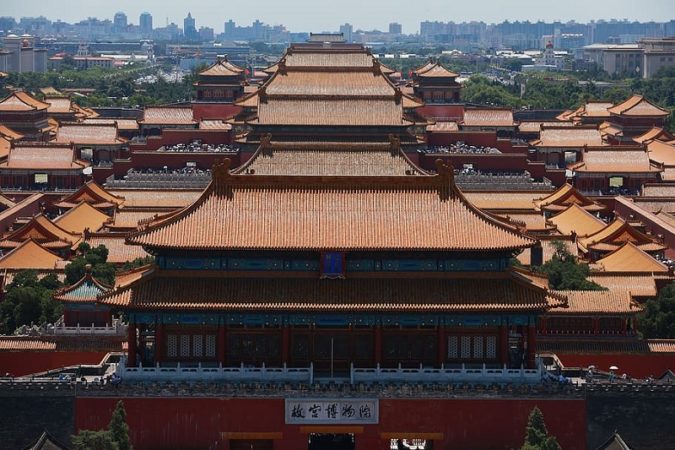 When you call ahead or message on WeChat to enquire about making an appointment, make sure to ask the important questions. Here are some important things to consider when choosing the right dentist:
Communication: Are they someone you can easily talk to? Are you comfortable with their level of English and/or your level of spoken Chinese?
Care: Does your dentist take some time to get to know you and any specific issues and concerns that you might have?
Hygiene: Are the facilities and equipment clean and up to standard?
Experience: How long has the dental specialist been practising for? Where did they get their degree and other certifications?
Cost: Measure quality and care with cost. See if the most expensive (or the cheapest) dentists will be worth it, considering your budget. Higher isn't necessarily better. A small private clinic with a few dentists passionate about their practice might be the best when it comes to dental care.
Now, on to You
Don't let your next trip to the dentist in Beijing intimidate you – there's plenty of choice when it comes to finding the right dental care. Just make sure to check with your insurance provider and inquire about prices beforehand so that you have a better grasp on what's in store for you.
And when scouting for your perfect dentist in Beijing, don't be shy to ask a lot of questions when booking an appointment as well as during your visit. Prepare any questions that you may have beforehand.