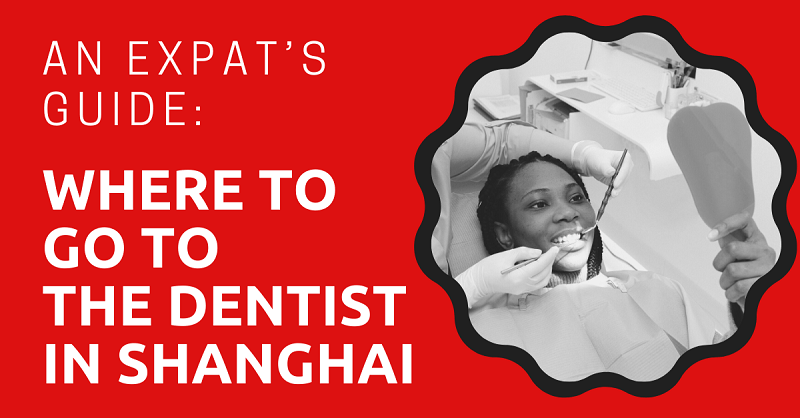 If you're considering a move to Shanghai or are already an expat living in the city, then finding a good dentist should be one of the things on your to-do list. We recommend sorting through your options before relocating to China, or if you're already there, it's a good idea to prepare yourself and anyone else in your household just in case you need to make an emergency visit to the dentist.
This is especially true if you're living in Shanghai with kids. Young children need routine cleanings and dental check-ups about every six months, so finding a dental hygienist and specialist that you and your child is comfortable with will make life that much easier.
If you are interested in finding out more about clear aligners, splurge on a new treatment in cosmetic dentistry, or just get that root canal treatment that you've been putting off for months, you can find a dental clinic in Shanghai that serves the right purpose.
This article will take approximately 15 minutes to read. Don't have the time right now? No worries. You can email the ad-free version of the article to yourself and read it later!
How Does Dental Care in Shanghai Stack Up?
Many expats looking for good dental care in Shanghai typically opt for private clinics over public hospitals where it will be difficult to find English speaking dentists and the atmosphere might not be reassuring.
These private clinics offer a variety of services and the prices of treatment will range depending on the clinic and what type of dental work you need to have done.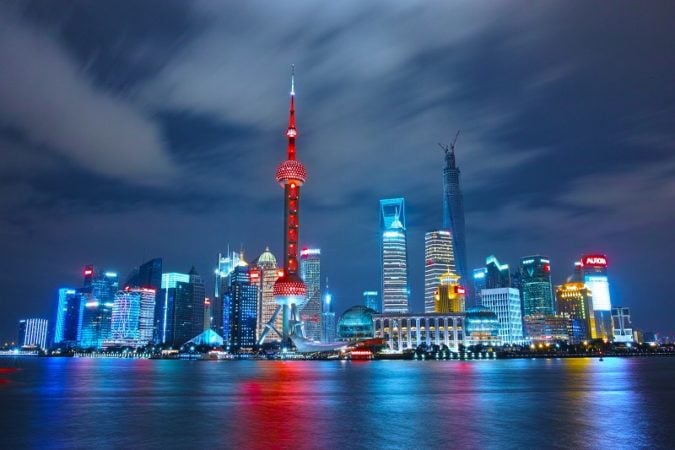 You can choose larger, private international healthcare hospitals which have dental clinic departments and provide top quality care where dentists will have qualifications from mainland China as well as abroad. You can also choose smaller clinics which specialize only in dentistry. Both provide good care, so it just depends on what makes you more comfortable.
When searching for your dentist, you can always inquire about their qualifications and certifications. The top dentists in China will choose to work in Shanghai, so you'll be in good hands.
Do They Speak English?
Shanghai has the highest level of English proficiency in China and most dentists in Shanghai speak some degree of English. You can even find a multilingual dentist if English isn't your first language. Shanghai is an international city, and some of the dentists working in the city today are fluent in Spanish, German, French, Korean, or Japanese.
You just need to ask before you book your appointment. Smaller clinics might not have English speaking dentists, or they might have one in their team, so you need to book them specifically.
Not every dental clinic in Shanghai will have fully bilingual receptionists (Chinese and English) so it usually guarantees a smoother registration process if you have some knowledge of Chinese or ask a Chinese friend to make the initial phone call for you to ask the important questions.
Types of Dental Treatment You Can Find in Shanghai
Since the first private dental clinic in Shanghai opened in the 1990s, quality dental care has been available to expats and locals alike. At most international dental clinics, you can find all types of dental treatment that you might need.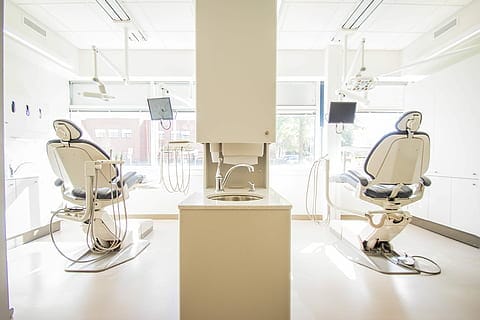 Please note that an "international clinic" in China means a clinic with English speaking doctors and dentists. These clinics are typically privately owned or might be a joint venture with foreign investors and have specialists who have studied at international schools in China as well as abroad.
Here are some of the types of dental treatments you can find in Shanghai in 2022:
Teeth Cleaning: A routine treatment that can be performed by a dental hygienist
Fillings: Dentists usually check for cavities first and getting them filled in Shanghai can be fast and cheap
Extractions: The dentist can remove your tooth usually under local anesthetic
Implants: Filling the gaps in your mouth with an implant. This pricey procedure takes several months of work to complete.
Root Canal Treatment: Endodontics. For very deep cavities, qualified dentists in Shanghai perform root canals and cap the tooth with a crown.
Orthodontics: Braces, retainers, clear aligners such as Invisalign, and more.
Inlays: The latest in dental medical technology in Shanghai aids in creating the perfect fit for an inlay to repair damaged tooth
Veneers: Cosmetic dentistry which adds a thin layer of porcelain or resin material over the front of your tooth
Crowns: This is a restorative type of dental treatment where a cap is put over your tooth
Whitening: It is becoming more common in Shanghai to get teeth whitening treatments
Cost of Dental Treatment in Shanghai
Cleanings and initial consultations will be the least expensive treatments available and in some cases, consultations will come with a free cleaning. Depending on the type of treatment and the clinic, a number of dental services will cost more.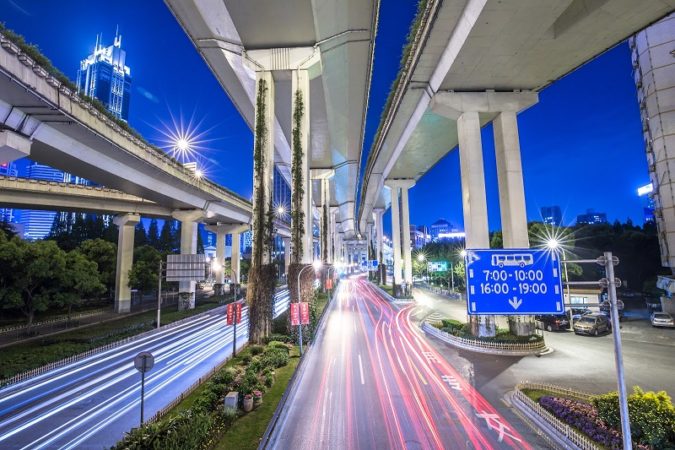 Always ask for a full price list when booking an appointment. While many of the clinics don't have the pricing information available on their website, they are usually very upfront and transparent about pricing and will even give you options while in the chair.
One composite filling will cost more than a different but similar material and they will ask you on the spot which one you want and tell you the price difference.
| | |
| --- | --- |
| Dental Treatment | Price (RMB) |
| Cleaning and initial consultation | 400 – 1,000 |
| Root canals with a crown | 1,000 – 4,000 |
| Simple extractions | 200 – 1,500 |
| Surgical extractions | 2,000 – 7,000 |
| Braces installation | 25,000 – 60,000 |
| Invisalign full installation | 80,000 |
| Tooth implant: Korean implant brands start at | 12,000 |
| Tooth implant: German/Swiss implant brands start at | 24,000 – 30,000 |
| Bridge | 2,000 – 15,000 |
| Crowns | 3,000 – 13,000 |
| Simple filling | 400 – 1,500 |
| X-rays | 100 – 500 |
Making Payments
Most dental clinics in Shanghai will accept any and all major forms of payment. They will accept cash, WeChat, and AliPay, as well as international and Chinese credit cards. Just like with most transactions in Shanghai, digital payments like WeChat and AliPay are the preferred form of payment.
If the dental clinic or hospital doesn't offer direct billing with your insurance provider, then you'll have to pay for your treatment up front. At the end of your appointment, you'll be given an invoice and Fapiao so you can apply for a reimbursement with your insurance company.
Does Insurance Cover the Cost of Dental Care in Shanghai?
A number of international dental clinics in Shanghai will accept insurance claims. Check to see if your dental clinic collaborates with your expat insurance provider first if you want to try and claim the cost of your treatment with your insurer.
If you have a travel medical insurance provider while you're in China, you can ask while making your appointment or check the clinic's website to see if your insurance company is part of their list of collaborators.
The Shanghai dental clinics that we've listed below do claim that they accept many international insurance providers, but it is your responsibility to check and see if your plan covers the cost of dental care. In many cases, dental care coverage only applies in emergency situations.
And if your treatment will be covered by your insurer, you may still have to make the payment up front yourself. Always factor in the cost of health and dental treatment (whether emergency or not) into your monthly cost of living budget.
Reputable Dentists in Shanghai
If you're living in Shanghai, then you'll be blessed with a lot of options when it comes to dental care compared to smaller cities in China. Here are some top choices but there are endless options for you to choose from all over Shanghai.
Pure Smile
Pure Smile currently has four locations in Shanghai. All branches throughout the city specialize in all types of general dentistry as well as orthodontics. This dental clinic is a popular choice with the expat population.

You can browse their website to check out the qualifications and history of the staff, many of whom have years of practice in China and abroad. Many of the dentists have studied at prestigious schools abroad. The cost of a routine check-up and cleaning will set you back between 600-1,100 RMB.
DDS Dental Care Shanghai
At DDS Dental Care in Shanghai, you can find anything from general dentistry to aesthetic and cosmetic care. The clinic opened in 1999 and has been serving Shanghai's expat and local community ever since.

You can find five DDS locations throughout Shanghai, from Puxi to Hongqiao. With foreign as well as Chinese dentists on staff, they are a multilingual community of qualified dentists.Their website also has a list of medical insurance providers that they partner with. Full cleanings start at 600 RMB.
Shanghai United Family Hospital
The dental clinic at United Family Healthcare in Shanghai currently has nine qualified dental specialists working on site. Expats come here for anything related to general dentistry and orthodontics.

SUFH also has a 24hr hotline that patients can use in the case of an emergency. For more information on booking an appointment, payments, and pricing, you can check out their website.
Being a bigger healthcare brand, costs of treatment will come at a higher cost. Consultations with a cleaning can range from 700 – 2,000 RMB.
French Dental Shanghai
With a multinational and multilingual highly-qualified dental staff, French Dentist clinic has two locations in Shanghai with French and Italian dentists who also speak English. From general care, to implants, orthodontics, and top quality cosmetic dentistry, you can find just about every type of dental treatment here.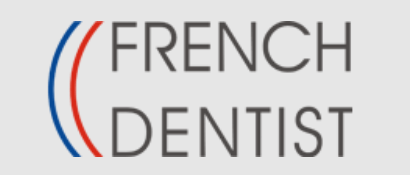 If you're looking for a speech therapist for children, French Dental even offers a variety of speech therapy services on site. The cost of teeth cleaning is a little higher at French Dental, at around 900 – 1,500 RMB.
New York Dental Clinic
New York Dental Clinic in Shanghai is one of the most popular international dental clinics in the city with expats, especially among those with kids. The clinic operates under U.S. standards and the staff speak good English, so you'll be well taken care of here. On top of that, the bright and colourful office makes for a kid-friendly experience.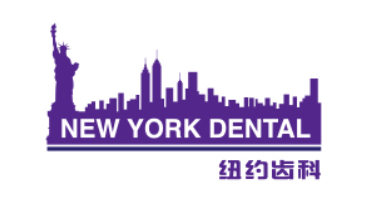 You can find just about any type of dental specialist at New York Dental in Shanghai. There are currently two clinics in the city (Pudong and Puxi districts). Another bonus is that they partner with most major Chinese and global insurance providers. Consultations and teeth cleaning at New York Dental go for approximately 600 RMB each.
First Steps in Choosing Your Dentist
Just like any type of healthcare, you want to be comfortable when you visit the dentist. If you're living in Shanghai and want to book a dentist appointment, we suggest reaching out to them via WeChat.
All of the dental clinics and hospitals listed above have a WeChat QR code on their website so patients can easily reach out. It's much easier than calling or even sending an email!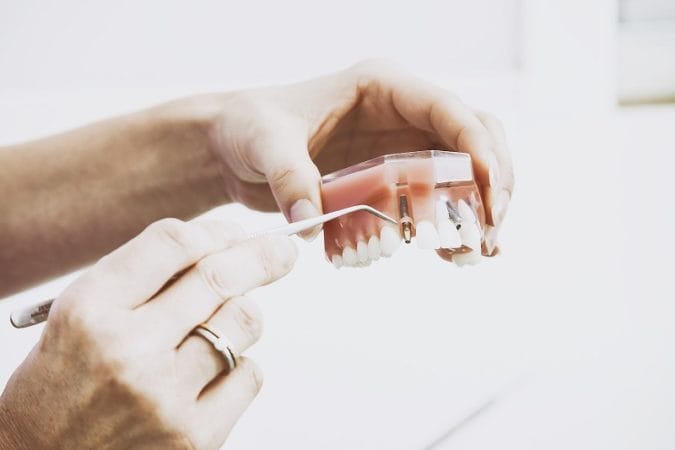 The same goes for getting recommendations. Once you've done your initial research on finding the best dentist for you in Shanghai, don't be afraid to send out messages or do a search on all of the expat WeChat groups that you're a part of to find out which dentists and dental clinics that other expats recommend. It's hard to beat personal insight and experience.
When making an inquiry about your appointment, always ask the questions that are top of mind for you. It might even help to write down your questions and concerns beforehand so that you can be thorough when discussing your needs with the clinic (whether it be through instant message or in-person).
As a guide, here are some of the most important things to consider when choosing the right dentist for you:
Communication: Is the dentist someone who speaks your language? Do you need very specific treatment that might require extensive communication? Make sure that the dentist is fluent in your language and you're comfortable speaking with them, especially if you need special care.
Care: How welcome do you feel at the clinic? Does your dentist take the time to get to know you and your specific issues and/or concerns for the dental treatment?
Cost: Quality dental care is a good investment if you don't want to deal with even bigger issues later on. It's important to always measure quality and care with the cost of treatment. Shop around to find a dental clinic that fits your budget, but also provides the right care for you.
Hygiene: How clean is the clinic? Are the facilities and dental equipment clean and up to standard?
Experience: How long has the dentist been practicing for? Check to see where they studied and where they got their certifications. You can ask this when making an appointment and check which degrees and certifications are on the wall of the dentist's office.
Now, on to You
Living as an expat in Shanghai means that you'll have a wide range of options when it comes to health care, and that includes qualified dental care. Whether it's a qualified dental hygienist or a certified specialist in orthodontics, there's a dentist in Shanghai for you. While you may have to pay out of pocket for your dental care, you will be able to afford care at good value.