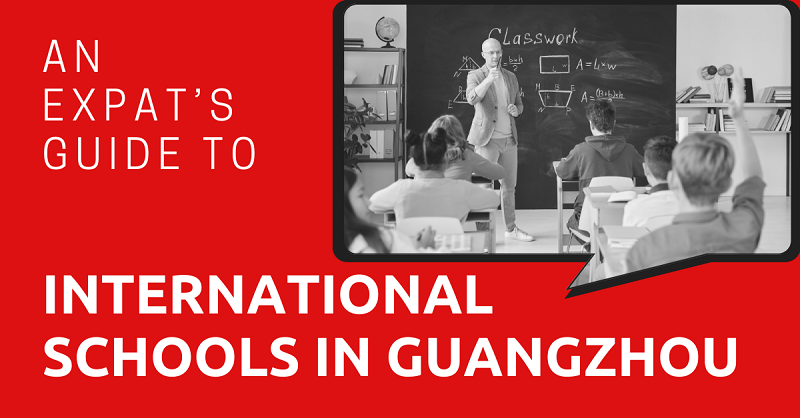 The education sector in China has been booming in recent years, and though recent reforms have been directed at reining it in, true international schools (those accepting only foreign passport holders) have been largely unaffected.
This means that there are many schools competing to educate your child, and the choice can be bewildering. In this article we'll look briefly at some of the factors you may wish to consider when choosing a school for your child, then consider the pros and cons of each of the city's best known and most prestigious educational institutions.
This article will take approximately 12 minutes to read. Don't have the time right now? No worries. You can email the ad-free version of the article to yourself and read it later!
Choosing an International School in Guangzhou
Guangzhou has many excellent international schools to choose from (though the choice is not as wide as in Beijing or Shanghai.) While you may have specific issues guiding your choice of school, such as religious beliefs or special needs for your child, most parents will be considering four main factors: language, curriculum, location and costs.
Language
Most international schools teach in English, though there are schools in Guangzhou for the Japanese and Korean communities which teach in those languages. Some combine English with Chinese, either in separate lessons or with a co-teaching model.
Bilingual teaching can accelerate your child's learning of Mandarin, though some parents prefer Mandarin to just be a minor subject for their children to focus on core curriculum subjects.
Curriculum
The English National Curriculum is a popular choice with international schools, and leads to qualifications accepted worldwide. The US equivalent is the Common Core, and many schools offer an American high school diploma accredited by US institutions.
This is sometimes offered alongside the International Baccalaureate (IB), though the IB stands alone and is recognized by universities everywhere. Guangzhou also offers two more radical and controversial curricula: Accelerated Christian Education (ACE) and BASIS.
Location
Guangzhou is a vast, sprawling city, and saving your child a lengthy ride every day on a school bus through heavy traffic may prove to be an important consideration, especially for younger children.
Fees
Competition between international schools in China has tended to lead not to lower fees, but to ever more spectacular school facilities. The traditional "expat package" from employers including school fees is ever more rare outside diplomatic circles, and finding up to USD 40,000 each year per child may be prohibitive for many families – and that's before you pay for transport, meals, uniforms, extra-curricular activities – Some schools offer scholarships, but competition for these is intense.
Recommended Schools
American International School of Guangzhou (AISG)
Founded in 1981, AISG claims to be "the oldest and longest-established non-profit international school in South China." It frequently tops lists of the city's international schools, and has over a thousand students from preschool to Grade 12.
It's particularly popular with diplomatic staff from the US Consulate General. Leavers can graduate with an accredited US high school diploma, an IB diploma, or both. The campus for elementary students is centrally located in Ershadao, while students from Grades 6 to 12 attend a campus at the Science Park, which is well equipped: it has a theater, gymnasium, sports facilities including a climbing wall, and a well-stocked library.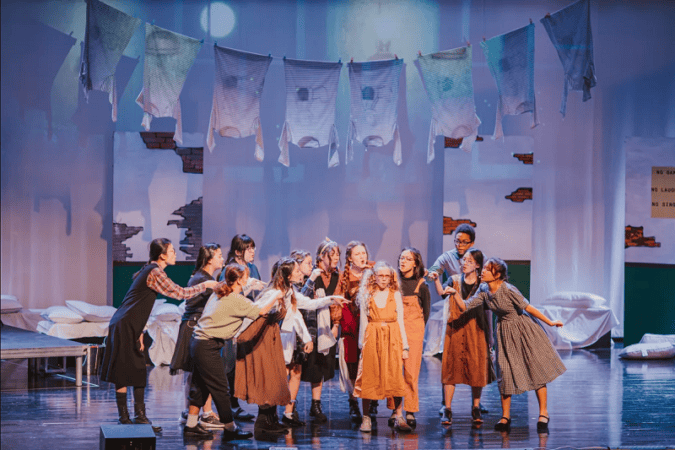 AISG is generally well regarded, although like many international schools it has a high turnover of students. One issue for many might be the fees, which range from RMB 187,000 per year to RMB 260,000. There are also fees for application (RMB 2,000), enrolment (RMB 10,000), and a "program fee" for Grades 11 to 12 (RMB 1,000). These costs do not appear to have dented the school's popularity, with a waiting list currently in operation for several lower grades.
The British School of Guangzhou (BSG)
Second only to AISG in reputation, the British School of Guangzhou offers the English National Curriculum, leading to Cambridge iGCSE and A Level qualifications. It's part of the Nord Anglia Education group, which runs over 70 schools across 30 countries.
The school's two campuses are located in Baiyun district, by Nanhu Lake, and include all the facilities you would expect from a top level international school: swimming pools, arts and music rooms, even a golf range.
Fees are set accordingly high. They start at RMB 180,500 in the nursery, rising to RMB 269,000 for Years 12 and 13. Additional fees also apply: RMB 2,500 per student for applications, RMB 20,000 per family for enrolment, costs of uniforms and transport, and an extra RMB 1,000 for EAL (English as an Additional Language) students. (Students are interviewed to check their level of English as part of the application process.)
Guangzhou Grace Academy
Guangzhou Grace Academy has an explicitly Christian ethos, and teaches the Accelerated Christian Education (ACE) curriculum. This is an American curriculum based on the literal truth of the Bible. ACE teaches that evolution is false, and that the Earth is only around 6,000-10,000 years old.
The campus is located in Panyu District, close to Lijiang Garden. Fees start at RMB 89,000 for pre-kindergarten, rising to RMB 98,000 in primary and RMB 108,000 for secondary.
First Branch: Utahloy International School Guangzhou
Second Branch: Utahloy International School Zengcheng
The Utahloy Education Foundation is a private educational company based in Guangzhou and operating two schools: one in Baiyun, and a second with boarding facilities in Zengcheng. Despite their local roots the schools are truly international, boasting 50 nationalities among its around 1000 students, and teaching IB from kindergarten through to Diploma Programme.
Fees at the Guangzhou campus range from RMB 149,000 to RMB 254,000, while the Zengcheng school is slightly cheaper, charging RM 100,000 to RMB 229,000.
First Branch: ISA Science City International School
Second Branch: ISA International School of Guangzhou
ISA (Inquire, Succeed, Act) is another Guangzhou-based group providing international education. It operates two schools in the city, one centrally located in Tianhe, the other sited in Huangpu's Science City. Both teach the IB curriculum in English.
The Tianhe school takes children up to Grade 5, while Science City offers a full Kindergarten to Grade 12 provision and has boarding facilities.
Fees at Tianhe are a little cheaper than at the "Big Two" of AISG and the British School. They start at RMB 156,000 in kindergarten, rising to RMB 177,000 for elementary school grades. The Science City branch does not currently publish its fees, but charges a hefty RMB 3,000 per application and RMB 30,000 for enrolment.
Affiliated School of JNU for Hong Kong and Macao Students
As its name suggests, the Affiliated School of Jinan University was set up with the needs of students from Hong Kong and Macao in mind, though it also accepts international students. It's a newcomer to the scene, having opened in 2021.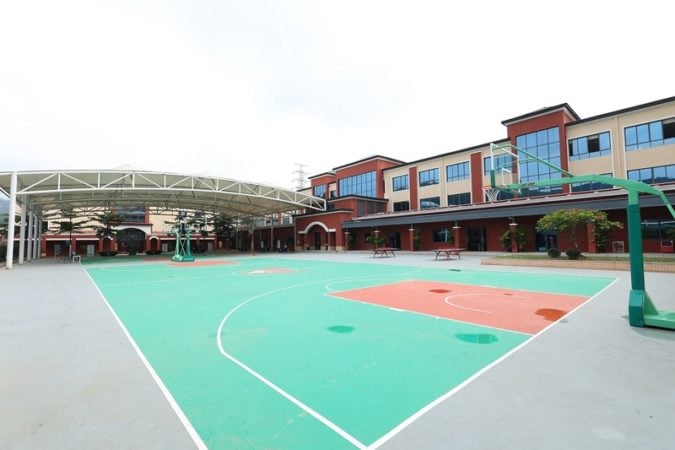 The school describes its approach as "biliterate and trilingual": teaching of the IB curriculum is 70 percent in English and 30 percent in Mandarin Chinese, but Cantonese is also widely used.
The small campus is centrally located in Tianhe and offers boarding. Fees were not published at the time of writing.
Canadian International School of Guangzhou
The Canadian School is a relative newcomer, having opened in 2015 and moved to a new Panyu campus in 2020. The curriculum used is that of Alberta in Canada, and fees range from RMB 147,000 to RMB 202,000. At the time of writing the school's website was "closed for upgrading," providing only a QR code to contact the Admissions team.
BASIS International School Guangzhou
BASIS Global is a US-based education group, originally established in 1998 in Tucson, Arizona. The aim of the group was to bring the academic rigor of Asian schools to the US, and they have now come full circle by opening five schools in China.
The Guangzhou branch opened in 2017, and is located in Science City, Huangpu.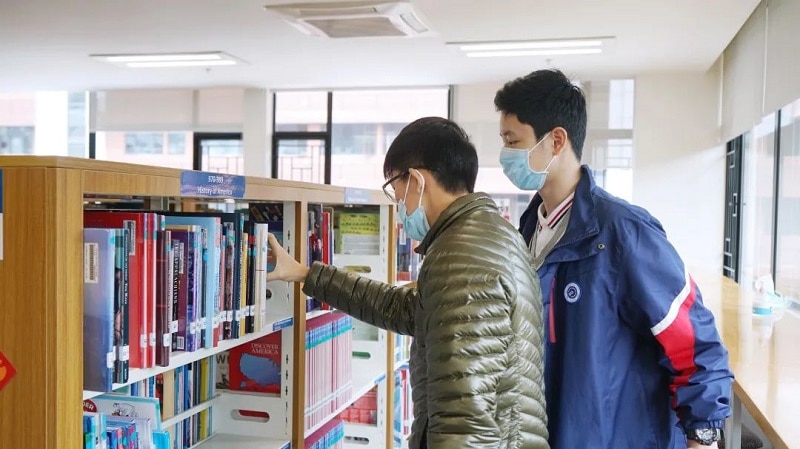 BASIS schools teach their own BASIS curriculum, which claims to take the best elements of educational systems from around the world. Supporters of the curriculum point to the high rankings achieved by the company's US schools, while critics argue this is achieved by weeding out weaker students and "teaching to the test".
It's certainly a traditional approach, heavy on homework and "chalk and talk". It comes at a price too: fees start at RMB 193,300 in kindergarten, rising to RMB 256,700 in Grades 11 and 12.
Britannia International School Guangzhou (BISGZ)
Britannia International School teaches the English Cambridge curriculum, leading to iGCSE qualifications. However it is actually run by the Canadian International Educational Organisation, which is based in Guangzhou. The school currently accepts students up to Year 11, with plans to introduce "sixth form" provision (Years 12 and 13, working toward A Levels) in the future.
BISGZ is situated at the western edge of Baiyun, in Jinshazhou. The campus is large, with plenty of outdoor space but no swimming pool. Fees are comparatively low, ranging from RMB 104,000 to RMB 149,000.
Japanese & Korean Schools in Guangzhou
Not all international schools teach in English. Guangzhou has schools catering to the city's Japanese and Korean communities. If you don't have strong links with those countries or cultures however, they are unlikely to be realistic contenders.
広州日本人学校 / Japanese School of Guangzhou
オイスカ広州日本語幼稚園/OISCA Guangzhou Japanese Kindergarten
광저우한국학교/Guangzhou Korean School
Now, on to You
The range of choice and substantial costs of international education in Guangzhou could make it an intimidating decision to make. If you get it wrong, changing schools can be disruptive to your child's education, and expensive, since many charge for application and enrollment, and will not refund tuition payments when students are withdrawn.
However, although practical considerations such as fees, location and curriculum are important, perhaps the best guide to choosing a school is your heart rather than your head. How does the school feel when you visit it? Are the children happy, busy, and engaged?
Does the school live by its stated ethos, and is that ethos in line with your and your family's values. In the end there is no "best" school, just the best school for you and your child.