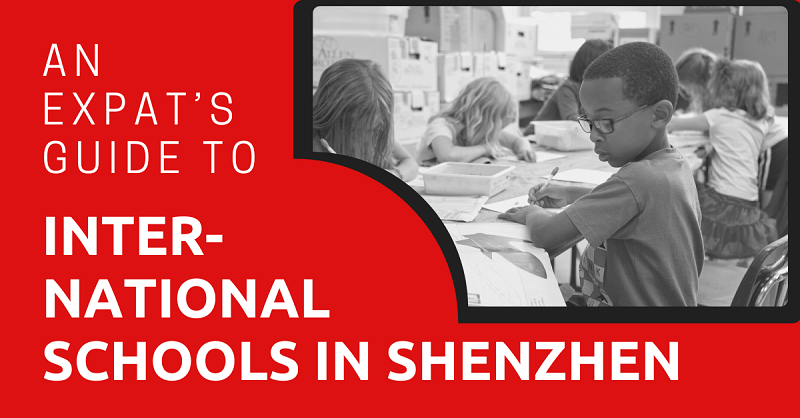 Between Hong Kong and mainland China is the flourishing bridge city of Shenzhen. Home to many global tech, manufacturing, and financial institutions, and an increasing number of expats with plenty of international schools to cater to their needs.
With so many excellent international schools to choose from, we have put together this guide for those in the process of moving to Shenzhen with a family, and we'll break down some of the important factors to consider in your international school search.
This article will take approximately 14 minutes to read. Don't have the time right now? No worries. You can email the ad-free version of the article to yourself and read it later!
Choosing an International School in Shenzhen
Shenzhen schools are, on the whole, excellent. From the facilities, education standards and academic performance of the students, they have a lot to offer. Class sizes are generally less than 25 students per class despite high enrolment numbers and they offer a wide variety of high-quality extracurriculars in beautiful facilities.
Language
Most international schools have the majority of their classes taught in English with Mandarin as an additional Language Arts subject. You can also find bilingual schools where half of the day is in English and half in Chinese. For example, math and science might be taught in Mandarin, with Visual arts, and Humanities taught in English.
An international school, by definition, can only accept applicants with a foreign passport with limited exceptions for Chinese students who have recently returned from living overseas or those that have a parent with a foreign passport. There are many other Chinese-owned schools that can admit foreign students and teach some English curriculum, however. These schools may refer to themselves as "bilingual" or maintain an "international" label but the distinction isn't always clear. The upside of these hybrid schools is that they tend to offer a lower price point than true international schools. 
Alternative Languages
There are also some schools taught in Japanese, French, and the Shekou International School has a German program and a French International Program. Ask about all the language programs available when you start visiting your chosen schools.
Curriculum
The curriculum is a key component of a school's education system. The majority of international schools teach a curriculum based on the International Baccalaureate (IB) system, the Common Core system from the US, or the English Cambridge system. The exceptions are schools with a Chinese government connection.
Deciding on the best curriculum for your child comes down to personal preference, but in general, IB and Cambridge programs are academically rigorous and have a rigid structure while US programs are ideal for students trying to stay on a US Common Core curriculum path.
In addition to the international curriculum, there may be some elements of the Chinese National curriculum brought to the classroom. In 2021, China announced new regulations that require private schools to teach a nationalized curriculum. In general, this does not affect international schools which only accept those with foreign passports but you may still find lessons on morality, ideology, and history as viewed from the Chinese government's perspective in your school's curriculum.
Grades
International schools are generally available from kindergarten age to grade 12 and the process of admission can be competitive. If your child is admitted to a kindergarten it tends to be easier to guarantee a place for primary, middle, and high schools. International schools in Shenzhen place particular importance on preparing your child for continuing education and many graduates go on to attend the best universities in the world. 
Location 
Shenzhen is a long city that extends along the coast and getting from one district to another can be a challenge. There is a subway system in the city and Didi drivers are readily available but living close to your children's school and your workplace will be a priority if you want to save yourself the headache of a long commute.
Most international schools are in Shekou and Futian which have historically been popular areas with the city's expat population. Within these districts, there are a large number of entertainment options, malls, restaurants, and outdoor areas.
Futian is located is the heart of the Central Business District and while there are some international schools here, the area does not cater to families on the whole. Shekou, which lies on the outer edges of Nanshan district, is the home of the majority of the city's international schools and family-friendly amenities abound in this area.
School Buses
School days start at 8 am and generally finish around 3:30 pm. School bus services are available at the majority of international schools, most of which are located in the popular expat areas of Shenzhen like Shekou and Futian so the commute is generally not too long if you live downtown. Consider your school's location while you are looking for an apartment in Shenzhen to cut down on the commute. 
Fees
Fees for international schools in Shenzhen — and China in general — are some of the highest in the world. If you are lucky enough to be relocated by your work, they will often include a stipend in your relocation package for school fees. Those without these generous packages may struggle to pay the exorbitant fees.
One of the biggest deciding factors in choosing an international school for expats in Shenzhen will likely be the cost. While the cost of living in China is generally affordable, average international school fees soar above 100,000RMB (US$15,000) per year.
On top of the annual fees, there are additional costs to consider including meal plans, transportation, uniforms, extracurricular activities, and materials fees. Application fees should also be considered as they are non-refundable and can easily exceed $300 each. 
Scholarships
Scholarships are available in select instances and it can't hurt to ask for applications to the schools you are applying for. Just be aware that most schools reserve these scholarships for students that are already enrolled and many will offer no more than a polite rejection.
Recommended Schools
Shenzhen has many well-established international schools for students ages kindergarten and up. We've put together this short list of some of the biggest and best known international schools in Shenzhen that welcome students from around the globe to help make your hunt a bit easier.
BASIS International School Shenzhen
Address: Tower C. Wanlian Building, No.28 Yanshan Road, Nanshan District, Shenzhen, Guangdong, China
Phone: +86 755-2361 6775/6137
In 2015, BASIS International School Shenzhen was the first BASIS International School to open in China Located in the popular Shekou area, today it has more than 1000 students from Pre-K to grade 12. Critical thinking, creativity and problem solving skills are emphasized at BASIS International School Shenzhen. With a custom curriculum created in the United States, the Basis Schools were created to add rigor and discipline to the standard American Curriculum. They also participate in the Shenzhen International Schools Athletic Conference (SISAC).
The International School of Nanshan Shenzhen
Address: 11 Longyuan Road, TaoYuan Sub-District, Nanshan District, Shenzhen, P.R. China 518055
With 20 years of history and a strong partnership with the government of Canada, he International School of Nanshan Shenzhen (ISNS) is a great choice of school which enrolls only foreign passport holders ages 4-19. They claim to intentionally choose to be open-minded and understanding of diversity in order to create an inclusive, caring culture.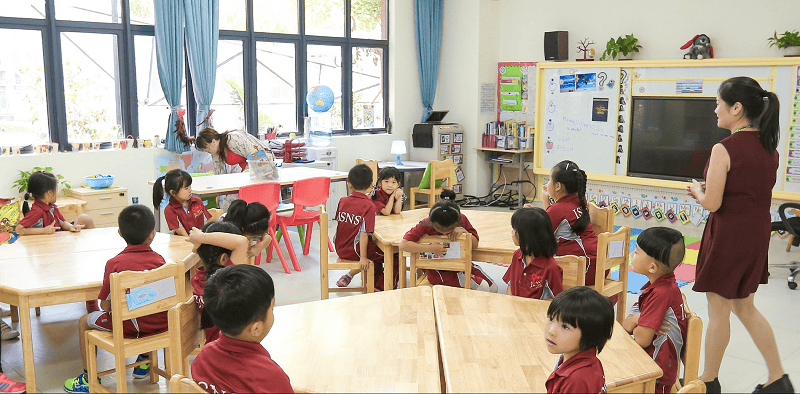 They teach a rigorous Canadian Curriculum and were the first International Baccalaureate World School in Shenzhen. They participate in the Shenzhen International Schools Athletic Conference (SISAC).
Shenzhen College of International Education
Address: 3 Antuoshan 6th Rd, Futian, Shenzhen, China 518040
Phone: +86 (0)755 8349 5025
Considered one of the best schools in Asia, Shenzhen College of International Education, has graduated over 100 students that have attended top-tier British and American Universities. They boast a rigorous admissions process and target only the most motivated students. They teach a British Curriculum and have a wide variety of extracurricular activities in the arts.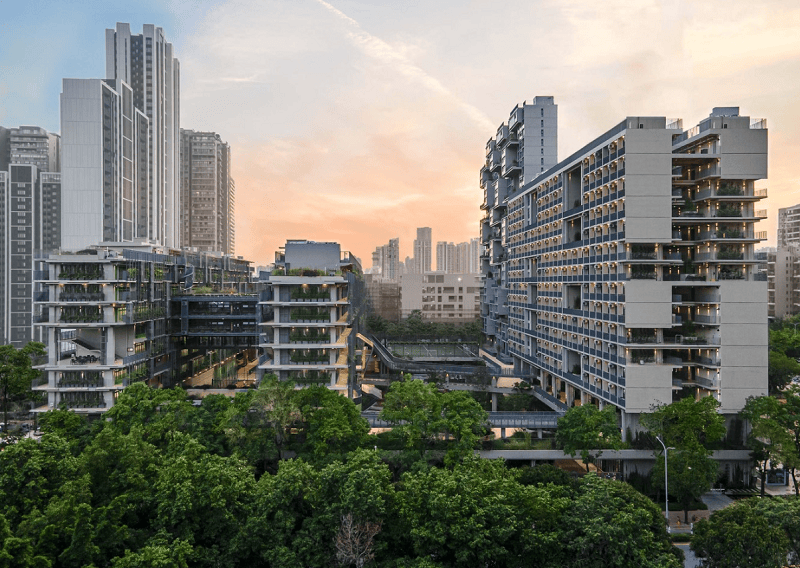 Established in 2003, they recently moved to the stunning new purpose-built Antuo Hill campus with world class facilities and a focus on nature and greenery. They participate in the Shenzhen International Schools Athletic Conference (SISAC).
QSI International School of Shenzhen
Addresses: PLE Campus: Bitao Club #2-1, Taizi Road, Shekou. Nanshan District, Shenzhen
Main Campus: Bitao Center #8-5 Taizi Road Shekou, Nanshan District, Shenzhen
Secondary Campus: Building B Fenghua Theatre No. 49 Gongyuan Road, Shekou, Nanshan District, Shenzhen
With a focus on creating a supportive environment for students ages 2-18, QSI International School of Shenzhen has been accredited since 2006 by the Middle States Association. In addition to the school's prestigious but non-competitive academic programs, students enjoy the school's wellness initiatives and creative extracurriculars. They also boast over 1000 students from over 35 different nationalities and they participate in the Shenzhen International Schools Athletic Conference (SISAC).
Green Oasis International School
Address: No.18, 1st Huanggang Park st. Futian District Shenzhen, Guangdong, China, 518017
For expat families living in Shenzhen's Futian district, Green Oasis School provides an excellent option in the heart of the city's CBD. Teaching both a National Curriculum and a UK International Curriculum, Green Oasis places a strong focus on providing a bilingual education and productive international community. They participate in the Shenzhen International Schools Athletic Conference (SISAC).
Shen Wai International School
Address: 29, Baishi 3rd Road, Nanshan, Shenzhen, China, 518053
Shen Wai International School is the only institution with both a Council of International Schools (CIS) and Western Association of Schools and Colleges (WASC) accreditation and the school prides itself on a high level of educational rigor.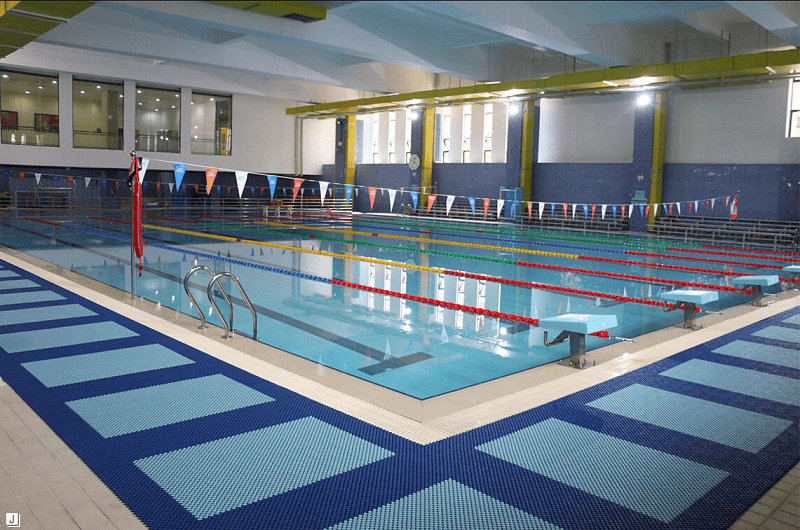 The school follows an International Baccalaureate Curriculum for pre-kindergarten to grade 12 students and only enrolls foreign passport holders including students from Hong Kong, Macau, and Taiwan. They also participate in the Shenzhen International Schools Athletic Conference (SISAC) and have superb sporting facilities to support athletes.
Shenzhen American International School
Address: 80 Gongyuan Road Shekou, Shenzhen, China
For students seeking an American approach, Shenzhen American International School has provided schooling for students aged preschool through grade 9 since 2014. The school is proud to be a small school with only a few hundred students and it uses a unique, project and presentation based learning approach in addition to an applied American Standard Curriculum.
AdvancED accredited, the school includes a park which creates a 13.5-hectare learning lab for the study of flora, fauna, climate, air and water quality, as well as micro environments. SAIS students have access to both the Shekou Youth Center facilities and the athletic areas at Shekou Sports Center.
Buena Vista Concordia International School
Address: BaoAn exit, GuangShen HighWay, XiCheng (Buena Vista) BaoAn, ShenZhen, China
Another American-style school is Buena Vista Concordia International School which educates students ages 5 to 14. BVCIS implements a Common Core Curriculum based on California State Standards in addition to some elements of a Chinese National Curriculum. The American-trained staff take a holistic approach that will feel familiar to students transitioning from the United states or for those that intend to study in the US after finishing grade 8.
Merchiston International School
Address: No.12 Shilongzai Road, Dalang Sub-district, Longhua District, Shenzhen, China
The first overseas campus of the prestigious Merchiston Castle School in Edinburgh, Scotland, Merchiston International School is the first international school in Shenzhen that provides a British education and boarding system and has a bundle of prestigious accreditations to its name. Opened in 2018, expect to find an impressive offering of sports, arts, science, and extracurriculars.
Bromsgrove School Mission Hills
Address: 8 Mission Hills Road, Shenzhen, PRC
Phone: (+86 755) 2801 0733
An innovative school that combines educational practices from both the East and West is Bromsgrove School Mission Hills.
A truly bilingual school that teaches both the British National Curriculum and Chinese Curriculum, Bromsgrove enrolls both Chinese nationals and international students from pre-kindergarten to grade 12.
Top Tips to Ask Potential Schools
Ask the schools you are considering what kind of support system they offer for students including staff counselors and wellbeing services.
Ask about the school's expectations on homework and extracurricular activities.
Request to see the syllabus, look through the curriculum, and speak with the administration before committing to a school.
If your child has special needs, it will be vitally important to bring those concerns in detail to the school and discuss an individualized plan.
Check out the facilities for the arts, sports, and other extracurricular pursuits for enriching your student's academic life.
Students who are serious about pursuing sports may consider attending a school that participates in the Shenzhen International Schools Athletic Conference (SISAC).
Now, on to You
There are a lot of factors to consider when choosing an international school and it can be overwhelming to weigh each option. Schools tend to advertise their grand facilities, academic prowess, and their accomplished staff while making it difficult to parse out the realities of day-to-day school life.
Create a list of prospective schools to visit in person with your child and beware of any "hard sell" when you visit. Prepare to ask important questions and do your best to observe the general well-being of the students, the quality of the facilities, and the attitude of the staff. You can also ask other parents about their experiences at the school.
Shenzhen has many superior choices for international schools that will provide world-class education and prepare them for the years beyond. As a parent, the best thing you can do is to look for the school that fits within your budget and suits the needs of your child and your family.