We know that legal matters are intimidating, frustrating, and expensive, and all of your concerns are amplified in a foreign country. But whether you are involved in a criminal case or just setting up a new company in China, you must get the right representation or you can end up in more hot water.
You can find English speaking lawyers in Beijing at most large law firms as many attorneys are graduates of first-class law schools in China and abroad and some speak French, German, Italian, Japanese, Korean, Spanish, and several other languages.
Only Chinese citizens are permitted to take the Chinese bar examination. Since non-Chinese lawyers can not take the qualifying exam, they are precluded from practicing or interpreting Chinese law. Foreign lawyers are permitted to open law firm branches in China but the work they are allowed to do must pertain to their home country laws and are officially only consultants. Hiring the right law firm in Beijing will hinge on the jurisdiction of the legal case.
This article will take approximately 16 minutes to read. Don't have the time right now? No worries. You can email the ad-free version of the article to yourself and read it later!
Fees
Some law firms charge more than others for similar legal services and usually they do not publish their rates online. Most firms will charge contingency fees, flat fees, hourly fees, or a combination of all three. Contingency fees are commonly used in litigation and may be combined with flat fees. Flat fees apply to routine transactions like contracts or wills.
If the legal service provided is more detailed or nuanced, then you can expect hourly rates and the billable hours will vary depending on the seniority of the law firm employee. A named partner and managing partner will have the highest rates, while junior associates, paralegals, interns, and administrative staff will have lower rates.
Generally, the hourly rate for a senior partner ranges from RMB2,500 – RMB5,000 while junior associates will bill from RMB800 – RMB2,500 per hour.
Consultations and Retainer
In many cases, you can arrange an initial consultation with a law firm for free online or via telephone. While the time will not likely exceed thirty minutes, it should be sufficient to briefly describe the background of your case and discuss the legal expenses.
Before signing a retainer with your lawyer, make sure the contract outlines the scope of services to be provided, who specifically will be handling your case and the fee structure for legal services. Any upfront, advanced retainer fees will be held in an escrow account as your legal matter progresses.
Legal Aid
Free legal services and representation are funded mostly by the Chinese government. However, public welfare organizations and legal aid institutions like China Legal Aid Foundation, the Beijing Legal Aid Foundation, and Chinese Lawyers associations are encouraged to also accept private contributions earmarked to provide free legal assistance under the guidance of the Ministry of Justice.
Applicants apply for legal aid where the case is located or where the matter occurs. After conducting due diligence on the applicants low income financial needs or disabled designation, then the judicial administrative department will verify and designate law firms, lawyers or Institutions of higher learning and scientific research institutions to provide legal assistance.
The lawyers appointed to represent a legal aid client will provide free legal advice, drafting of legal documents, criminal defense and representation, or litigation and non-litigation representation and are paid with legal aid subsidies.
University Legal Clinics
Peking University Legal Aid Association, Renmin University of China Legal Aid Center in Beijing, and the University of Political Science and Law in Beijing consists of students and faculty who may provide low cost or free legal consulting and representation of parties in court in Beijing.
The Global Network for Public Interest Law is an online network that has an office in Beijing that matches pro bono opportunities with NGOs and lawyers like ZhiCheng Public Interest Law Firm in Beijing to protect vulnerable people.
Embassy & Consulate Assistance
Embassies will usually never get involved with legal issues in China but they can give you advice.
You can reach out to your embassy in Beijing for a list of recommended lawyers who speak your native language, for example, the Australian embassy in China maintains a list of recommended lawyers on their website.
As does the US embassy in China but you should contact your own embassy for personalized advice.
Fields of Practice
Beijing attorneys specialize in over sixty one different areas of legal practice and it is possible
not to be sure what kind of attorney you need.
You can do a bit of research online to drill down to the specific legal question you have but access to some information online may require a VPN or you can contact a general practice attorney and they either take your case or point you in the right direction.
Beijing Lawyer Associations
When trying to decide which law firm to retain, especially when there are potentially large fees involved, we've found the best place to begin is with the Beijing Lawyers Association as all licensed and practicing attorneys are required to be registered with the association, have indemnity insurance, and have their fees regulated.
Additionally, law societies are a networking resource that include law professors, judges and other officials.
Beijing Law Society – Guanhua Building, No. 118, Xizhimennei Street, Xicheng District, Beijing 100000 Telephone: 67634519
Online Tools for Finding a Lawyer
If you are looking for a lawyer in Beijing to represent you, you will find long lists of firms online but choosing a lawyer requires diligence in vetting the lawyers experience in the area of expertise you require.
A professional search tool to help you find lawyers, like BCG, will narrow your choices.
After choosing Beijing from the dropdown menu, you simply select the practice area and tap the button to search for law firms. Once you find a lawyer summary you're interested in, just hit the link to open the firm's website.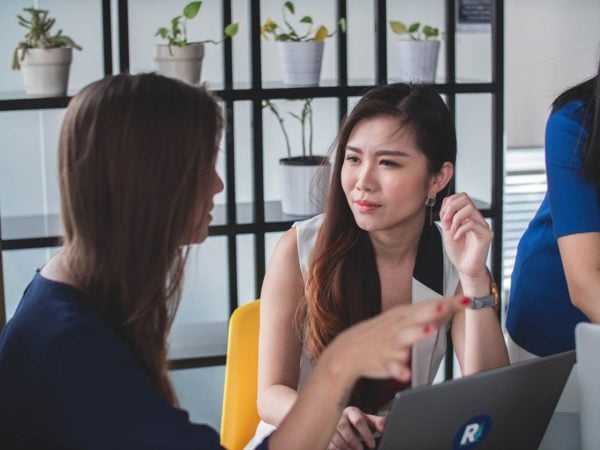 Lawyertys is another tool that lets users search for law firms in Beijing by categories including specialties like traffic accidents, immigration, labor, civil, matrimonial and family, criminal and wills and estate law.
Chambers Asia Pacific Partners is an online law firm network. While not user friendly to input specific locations (only regions), it does provide a detailed drop down list of areas of practice. After entering the Asia region, you then select practice areas. The results will show law firms by ranking and by specialty and you can cross reference these results with Beijing law firms from the lists below.
Lawyers and Law Firms In Beijing
You can expect to find lawyers in China to be organized into partnerships, limited liability partnerships, sole practitioners and academic communities. Additionally, they are further categorized into private practice (general law), part-time practicing lawyers, government lawyers, in-house lawyers and military lawyers.
The larger law firms in Beijing advertise wide ranging expertise in business and corporate law, and international trade and investment, with a concentration on multinational legal matters (as this is where the big bucks are).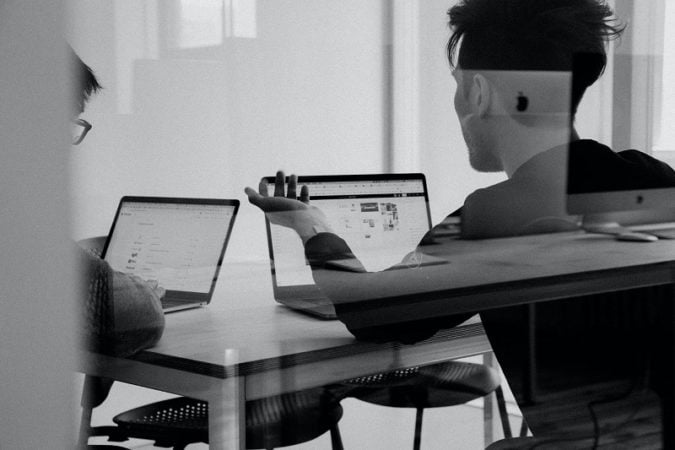 Since it is uncommon for a law firm in Beijing to specialize in just one area, and a bit of research into each firm shows most practice in over ten fields of law, it isn't possible to section each by only one qualified area of expertise.
But, if your legal question falls outside the law firms advertised purview, they still might be able to help as many legal services overlap into fields within general law practice, or they will direct you to another specialist.
Chinese Lawyers and Law Firms
These are some of the Beijing based law firms that are notable for receiving accolades and awards for their legal work in a wide range of legal practice. This list of law firms below is just a small selection of your options.
Beidou Dingming Law Firm
Beidou Dingming Law Firm is a comprehensive law firm and is one of the most well known in China. Their primary focus is on litigation and arbitration and criminal defense but they also handle legal matters from inception through to resolution in international investment, foreign currency, maritime affairs, transportation, logistics, and entertainment.
Yingke Law Firm
Yingke Law Firm is one of the more prominent Chinese law firms in Beijing for having received recognition and accolades for their full service legal work with their focus in high-tech and start-ups, real estate, transportation and logistics industries.
Beijing Globe Gao Wen Law Firm
Globe Gao Wen Law Firm won the China Business Law Awards in 2020 for their work in trademark law and attorneys here speak Chinese, English, German, Japanese, Russian, and Korean. This Chinese law firms' core businesses include intellectual property, criminal defense, international trade, labor, maritime and real estate.
Beijing Jun He Law Office
One of the largest Chinese law firms in Beijing that uses multidisciplinary project teams to actively work every angle for a client's project. Beijing Jun He Law Office won the ALB China Law Awards in 2021 as both the Employment Law Firm of The Year and the Healthcare Law Firm of The Year. Other core practice lines include commercial transactions, intellectual property, international trade and litigation, and they speak Chinese, English, German, and Japanese.
Beijing Tianbo Law Firm
Tianbo has built an online platform to serve their clients' needs. Their practice focuses on international trade, foreign marriage and adoption, civil, and criminal defense. Attorneys here speak Chinese, English, German, and Turkish.
Beijing Tianyuan Law Firm
As one of the oldest comprehensive partnership law firms in China, they are recommended as a general go-to firm. China Law & Practice named Tianyuan the Outstanding Capital Market Law Firm of the Year in 2019. Other notable practice areas include antitrust, family, human genetic resources regulation and compliance, and labor law.
Guo & Partners Guanghan
Many of the lawyers employed in this firm once worked for Chinese government agencies before going into private practice and market themselves as having extensive experience communicating with administrative authorities to handle matters including antitrust, bankruptcy, commercial, international trade, labor law, mergers and acquisitions, minerals and natural resources and taxation.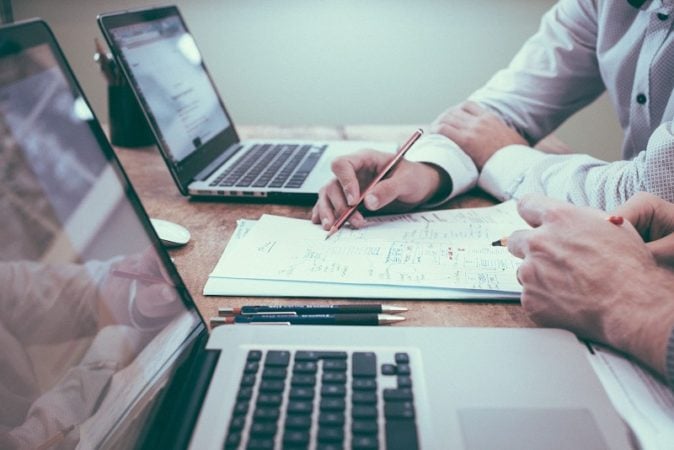 Han Kun Law Offices
Han Kun has received the distinction as a first tier aviation financing law firm and is also noted as China's leading law firm in international transactions and mergers and acquisitions. Many attorneys here are multilingual and speak Chinese, English, Japanese, Korean, and German.
Lehman, Lee & Xu
They are a comprehensive law firm for cases including aviation (accidents), debt recovery and management, franchise, food and pharmaceutical, insurance, maritime, and product liability. Many of Lehman, Lee & Xu attorneys are multilingual and speak Chinese, English, German, and Spanish and is also a full service accounting firm for taxation law.
Zhong Yin Law Firm
This firm was ranked by Chambers & Partners in 2022 as the Global Law Firm of the Year in the areas of International Trade and Capital Market: Asset Securitisation and Derivatives. Their core service areas also include criminal defense, intellectual property and maritime. Languages spoken at this firm include English, French, Japanese, Korean, and German.
Foreign Law Firms in Beijing
Chinese regulations allow foreign representative branches of international law firms in Beijing to collaborate with both Chinese and international clients on legal services worldwide.
They provide legal assistance on multinational cases, niche legal matters particular to your home country, the impact of Chinese law and also work with other lawyers throughout the world.
These are some of the more prominent leading white shoe foreign law firms in Beijing:
Baker McKenzie FenXun
Baker McKenzie FenXun is one of the biggest full scale foreign representative legal offices, with over 110 lawyers and support staff in Beijing alone. Their focus on trends and technology in financial markets across the globe to collaborate seamlessly from Beijing out to their 77 offices in 46 countries worldwide.
Cleary Gottlieb
With specialty areas in cross-border work, like structuring and negotiating corporate and financing transactions, intellectual property and notable work in trade secrets laws, Cleary Gottlieb's clients' include national governments, multinationals and local Chinese and expats.
Cooley LLP
Cooley specializes in a wide range of sophisticated legal matters in regulatory and compliance law, intellectual property and structuring institutional and private investment funds. Cooley LLP is a top-tier law firm and is particularly recommended for managing IPOs, mergers and acquisitions and corporate law.
Covington & Burling LLP
Their Beijing location is a boutique representative law office, with twelve employees, both lawyers and support staff, that speak English, Chinese, Mandarin, Japanese or Korean. Covington & Burling LLP's clients' range from small startups and individuals to multinational corporations with a focus on export and employment.
Dacheng Dentons Law Firm
Dacheng Dentons Law Firm is the world's largest law firm after their merger with Dentons and Chinese law firm, Dacheng, and boasts 190 offices in 77 countries. Clients include both sides of government and regulatory bodies in strategizing and navigating public disclosures and transactions within private and capital markets.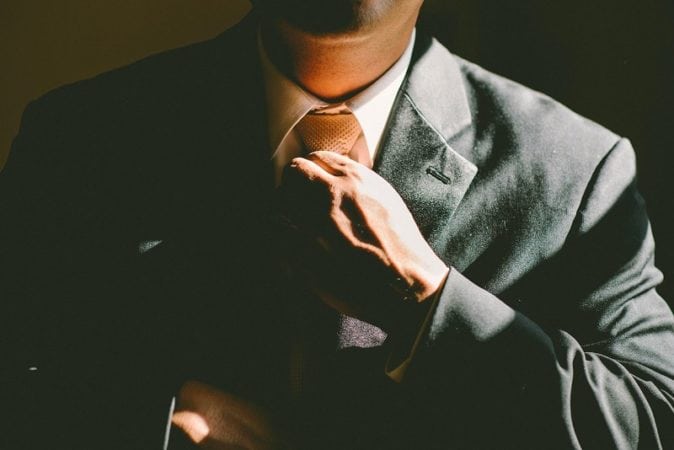 Garrigues
Garrigues is primarily based out of Spain, with 31 offices in 12 countries and lawyers and staff speak Arabic, Chinese, English, French, German, Italian, Portuguese, and Spanish. This firm is both a tax service firm and general business law firm.
Latham & Watkins LLP
Latham & Watkins LLP is one of the world's largest pro bono providers in public interest law including supporting asylum seekers, serving the elderly, advocating for gender equality and the empowerment of women. This firm's primary legal practice includes insolvency, banking, and corporate law.
Gide Loyrette Nouel
Gide Loyrette Nouel was founded in Paris but conducts more than 40% of its business,
in 10 offices, outside of France. The representative office in Beijing has French, English, and Chinese speaking lawyers who work closely with their European offices in business law and international investments. Their expertise in China tax practice has a significantly strong track record.
Herbert Smith Freehills LLP
Herbert Smith Freehills LLP is the one of the only foreign law firms to offer Alternative Legal Services in China to pass the savings onto their customers by using state of the art technology for high volume document-intensive review in specialty areas including the international impact on finance, competition, regulation and trade, intellectual property, real estate and more. Their Beijing team is bilingual in Mandarin and English.
Skadden, Arps, Slate, Meagher & Flom LLP
Skadden won the 2021 Litigation Department of the Year by The New Yorker. They have law firm branches in 22 financial centers worldwide in areas of expertise including corporate, employment, gaming, environmental, and sports law.
Now, on to You
Hiring a lawyer in Beijing is easy as it is one of the world's most modern cities for doing business, but plan your legal business with fees, expenses, and Chinese rules and laws in mind.
With monthly budgets differing whether you live in Beijing, ShanghaiChengdu or a more rural place, your ability to pay will play a large part in the choice of law firm. Paying for your legal fees and expenses can add up, and you will need to get money into China or a Chinese credit card. China is a digital economy and a Chinese bank account is absolutely necessary for digital payments.