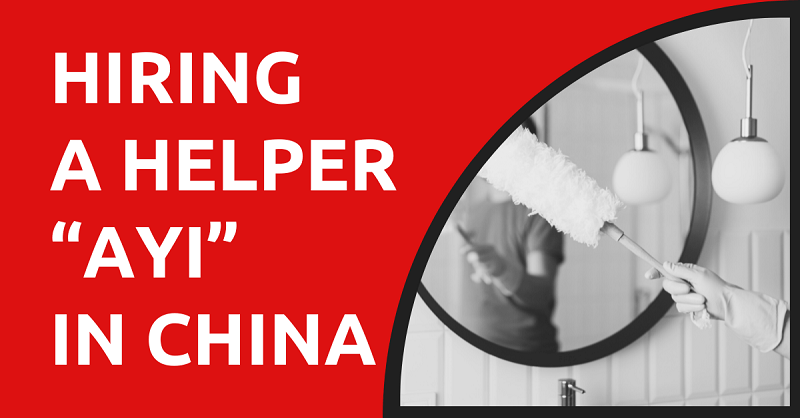 Who is Your Ayi?
Ayi' (阿姨, ā yí) literally means aunt. You can use this term to address the housekeeper, cleaner, nanny, and any older woman in China. It is a polite term of respect, but only if they are older than you.
Even for single people with a small apartment, having a helper in China is common among expats because of the low cost and convenience.
A good ayi will not only help you around the house, but can also soften the culture shock when you first move to China, as she can assist you with some additional tasks, such as paying the bills, shopping, or dealing with a maintenance worker. It is a good idea to develop a friendship with your ayi.
This article will take approximately 12 minutes to read. Don't have the time right now? No worries. You can email the ad-free version of the article to yourself and read it later!
Types of Services and Helpers in China
An ayi can help take the burden off your shoulders, by taking care of:
Cleaning
Cooking
Laundry
Ironing
Babysitting
Walking dogs
Shopping
Errands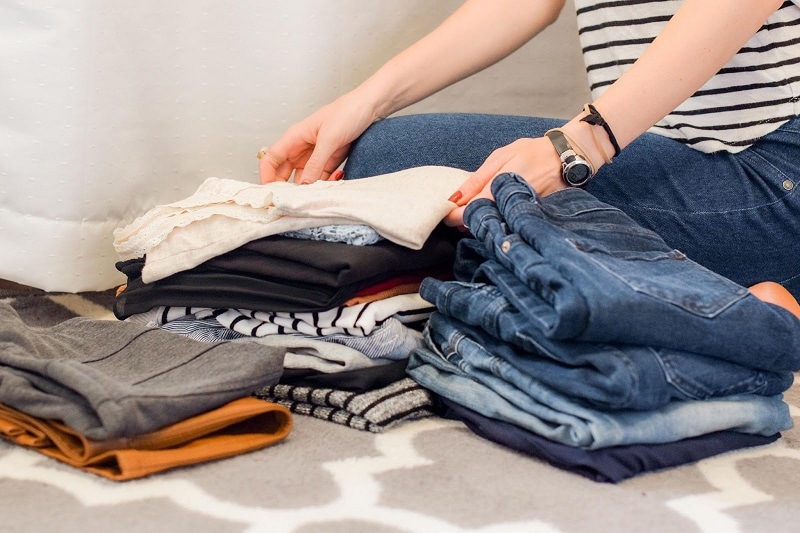 Depending on the type of tasks you need help with, you can get different types of helpers in China:
Cleaner
Just a basic cleaner will help you with tidying your house. She will vacuum and mop the floor, wash dishes, clean bathrooms, and wash the windows. Laundry is usually an extra and should be discussed during the hiring process.
They are usually part-time and can come once or twice a week for a few hours each time or as needed.
Housekeeper
A housekeeper can cook for you, do laundry and ironing, walk your dogs, and do shopping. She can also organize your closet, and maintain your house to keep it clean and cozy on a daily basis.
They can either be live-out or live-in helpers and are usually full-time with two days off per week.
Nanny
There are two types of nannies in China: a nanny who will take care of your children; and a "yuesao", a nanny who will take care of the mother and child during the first month after birth.
Chinese nannies can cook for your children, and take them to school or other appointments.
For more information, please read our Expat's Guide to Hiring a Nanny in China.
Costs & Payments
Almost everyone uses WeChat Pay or Alipay to pay the salary to an ayi. You can set up automatic payments or do it manually after each shift/week/month depending on your arrangement.
The cost of hiring an ayi will depend on the different factors:
Type of Helper
If you require a nanny or housekeeper, they will perform more tasks. So you will pay a higher price than for a basic cleaner.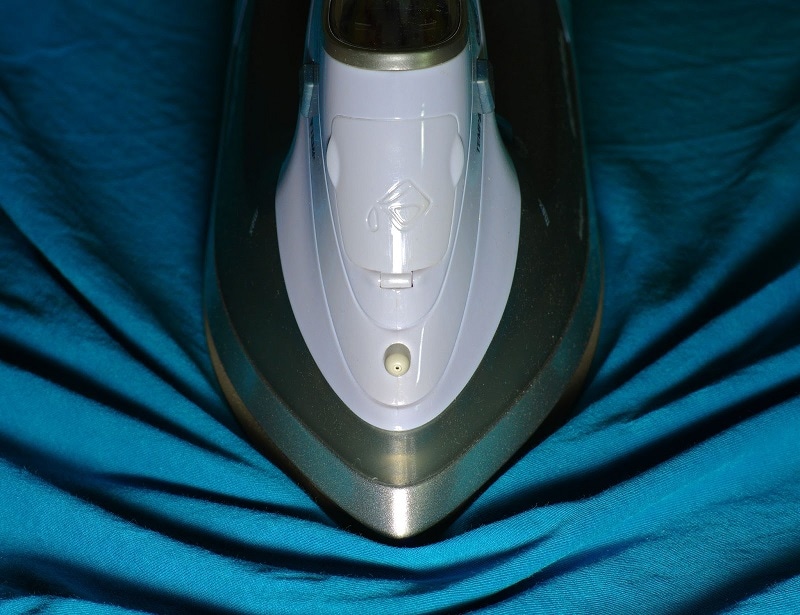 A full-time cleaner could be 5000 to 6000 per month or up to 8000 RMB per month for a more skilled housekeeper.
City of Residence
A basic cleaner in Nanjing might cost you 30 RMB per hour, and in Shanghai or Beijing, 40 – 50 RMB per hour.
Experience Level
This especially applies to nannies.
For instance, if you hire yuesao, who is a type of healthcare provider, you will pay much more than for a regular nanny. Salaries can reach 14,000 RMB per month for an experienced yuesao.
Language Abilities
For an English speaking ayi, you might spend 80 RMB per hour on average.
Bonuses & Extras
It is common to pay the "13th month" bonus where at the end of the year, contract period, or Chinese New Year, a month's salary is given. This is a detail you need to discuss upon hiring.
Vacations, sick leave, or bank holidays also should be discussed and mentioned in the contract. It is ok not to pay their leaves, but it is always good to mention it beforehand and if you are their only source of income (they work full-time for you) then it is kind to include some paid holidays in the arrangement.
Learn More:
Things to Consider
It might be challenging to find the perfect helper in China because of the language barrier and cultural differences. It can take time and a bit of trial and error. Armed with some local knowledge and a bit of patience, things will work out eventually.
Legalities
When it comes to the legalities of hiring a helper in China, it is actually pretty straightforward. for two reasons: firstly, there is no obligation to sign a contract with a helper, and you do not need to pay any tax.
In China, the agreement between you and your helper is known as a "civil contract" and it is not subject to a Labor Law.
However, it is always beneficial to have arrangements in writing. It will help to avoid any confusion between the two of you. If you sign a contract, do not forget to mention: working hours, payment, all periods of leave, bank holidays, and notice periods.
You might choose to hire through an agency so that they can take care of the contact and insurance for you. See more on this below.
Insurance
You are not required to buy insurance for your ayi, as it is not a situation covered under China's labour laws. However, It is worth it to check if your ayi has personal insurance or insurance issued to them through their full-time jobs or agencies.
Accidents happen, and if he or she is injured in your home, you might be liable to pay for medical costs.
For minor medical issues, you will find China's government hospitals very affordable, and you should cover your ayi's medical costs if an injury occurs while they are working for you.
Learn More:
Shifts & Hours
Depending on the amount of work, you can hire a part-time or full-time ayi, or hire a helper per hour.
The best way to estimate the hours is to make a list of the chores you need your cleaner to help with. Once you have a list, you can estimate the hours and work out an overall fee.
Another option is to ask the ayi to work for a day and let you know how many hours she will need each visit. For a smallish apartment with 1 or 2 bedrooms, 3 hours is pretty normal.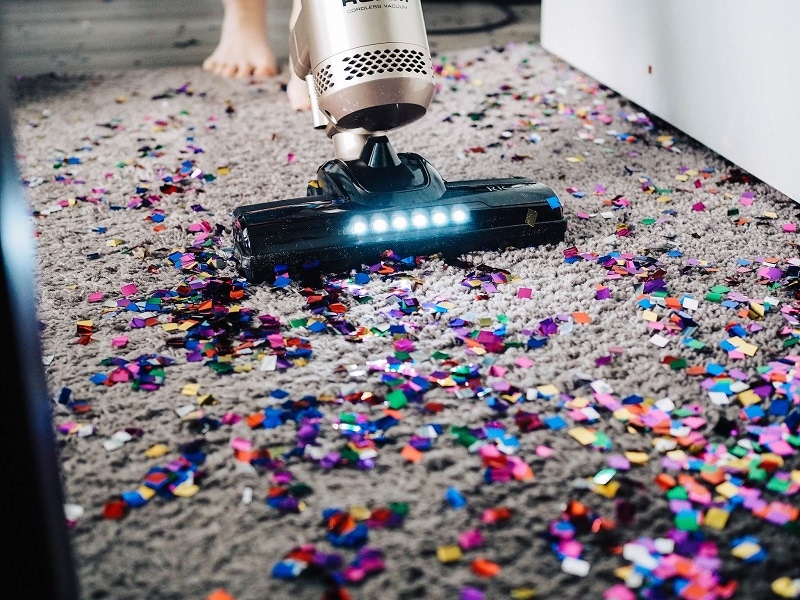 A full-time ayi may work 8 to 10 hours per day. They need two days of rest during the week, and they might ask for leave during the longest Chinese bank holidays in May, October, and January.
Language
Most ayis will not speak any other language than Chinese. Some will speak just enough English for you to work things out with a bit of improvisation and effective gesturing. You can request an English speaking helper, they do exist, however their fees might be higher.
The benefit to a Chinese speaking helper is that you can practice Chinese with her, however, communication might be more challenging.
But many foreigners hire a Chinese-speaking ayi and use WeChat for translation needs and once you become familiar with each other, things will go smoothly.
How to Find a Helper
After you have decided to hire an ayi and made a list of the things she will be in charge of. The next step is to search for the right candidate either on your own or via an intermediary.
Agencies
Although hiring through an agency comes with additional costs, it will save you time and stress. An agency often provides cultural and language training for their ayis.
A reliable agency will help you determine the profile of the helper and adapt to your needs. For example, they can find English-speaking profiles for you or helpers who are experienced with pets, children, or allergies.
The service fee for the agency will usually be equivalent to one month of the helper's salary.
These are reliable and popular agencies among expats:
Note that most ayi agencies do not have websites as everything is done via WeChat in China these days.
You can ask your employer in China for agency recommendations or search 家政 or 家政服务 on your map app to find physical agency offices near your neighborhood.
Recommendations
Word of mouth is one of the most reliable ways of hiring a helper.
Getting an ayi through a referral from another expat is often the best way. You can ask your friends or check specific WeChat groups. Foreigners have created many groups in all cities around China about ayi recommendations for such purposes.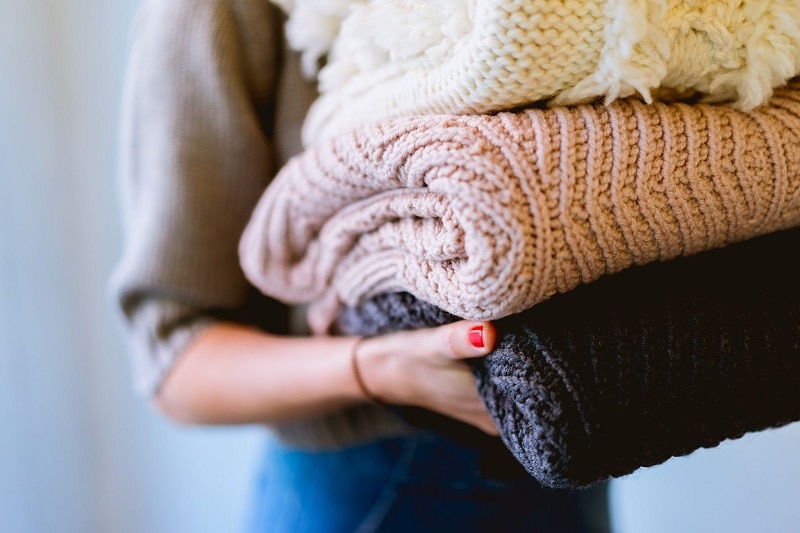 Another channel to get a reliable helper is to ask your building management if they have some helpers.
Apps
Many apps are also offering domestic helper services. If you are not looking for a permanent helper, it is a great option. Cleaners will come on a one-time basis and each time you use the service you might get a different helper.
If you type 家政 in Dianping, you will find a list of the ayi agencies nearby.
WeChat has a lot of mini-programs offering helper services. And, as mentioned groups established by other expats where you will need to be invited in to give and receive ayi recommendations.
58home (58到家) offers cleaning services, babysitting, home appliance repair, and others. The estimated price for the cleaning service is 40 RMB per hour. For 50 sqm apartments, they need two hours; for 70 sqm – three hours; for 90 sqm apartments – four hours.
Another popular app used for helper's services is Wuyoubaomu (无忧保姆).
Final Tips
Here are some points that can help you have a smooth relationship with your helper:
Provide training for your helper. It might be awkward to watch them clean during the first few days. However, it will allow you to give instructions, and they can ask questions.
Clear communication is a crucial point. Do not expect them to do things your way from day one. If you see something you want changed, just politely point it out.
Trial periods might be beneficial. You can mention that before becoming permanent, you would like to have a week or two of paid trial shifts.
Ask your neighbours or colleagues if they want to share an ayi with you. Some helpers can work for two or more families in the same area. 
If you want to delve deeper into the subject, you can read the book Ayi survival guide, which was written by two expats from Shanghai.
Now, on to You
You can get a full or part-time ayi from an agency or by recommendation. You also can hire a helper per hour via WeChat mini-programs.
Do not expect things to be done perfectly from day one. Clear communication can help your ayi to provide you with better service. Guide her. For instance, if you want her to cook western dishes, you can buy her a cookbook or cook together with her at first.
Make sure to take a photo of the ID of your helper. You are letting a stranger come to your home. So be sure you know who they are.
Getting a good helper might make your life easier in terms of household, but getting a great helper might make your life easier in China.