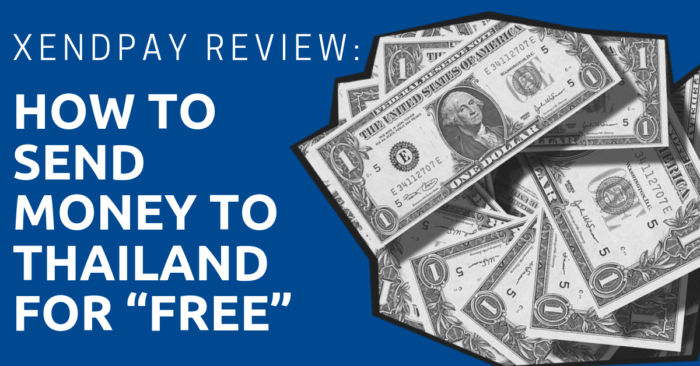 Are you thinking about sending money to Thailand as a one-time or recurring transfer?
Then you're probably looking for a transfer provider who offers competitive exchange rates, quick transfer times, and an easy transfer process.
But narrowing down the hundreds of money transfer providers on the internet could be exhausting.
This guide shows you how to send money to Thailand with XendPay, how much it'll cost you, and if it's really worth it.
"*" indicates required fields
How XendPay Works
XendPay helps you to transfer money to more than 70 countries with their "Pay What You Want" service.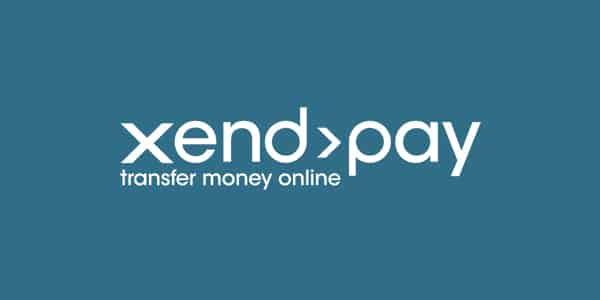 This means you pay as little or as much as you'd like to use their transfer service.
And depending on how much money you transfer throughout the year, you can even transfer money for free.
For example, if you're an individual you can transfer up to 2,000 GBP or around $2,535 USD each year without paying transfer fees.
If you're transferring money under a business name you can transfer up to 4,000 GBP or around $5,070 USD each year without paying transfer fees.
You can make these free transfers in increments or in one lump sum, as long as you don't go beyond your limit.
How's this possible? XendPay doesn't charge transfer fees for small transfers.
Instead they make commissions on larger individual and business transfers.
They also take about 0.5% from each unit of currency transferred—more on this below.
Pros and Cons
There's a lot to consider when using a money transfer service. And XendPay is no different.
With convenience, there are trade offs. Here's a list of the major pros and cons of using XendPay to transfer money into Thailand.
Pros of Using XendPay
free if you transfer no more than $2,535 or equivalent per year
free for businesses who transfer no more than $5,070 or equivalent per year
advanced quote rates
no maximum limit on how much money you can transfer*
multiple payment options
24-hour online support
rigorous safety and security checks
Despite what XendPay says on their website, it seems that transfer fees work on a case-by-case basis and depend on transfer conditions.
Cons of Using XendPay
can't disclose your bank's fees, so you might pay more than what's shown to you
slow customer support
doesn't work in Firefox with certain plugins
XendPay wants many your personal details
lengthy setup and transfer process
Fees
When you send money to Thailand you have to consider transfer fees and exchange rates.
Transfer Fees
XendPay lets you pay what you want in transfer fees for the first $2,535 you transfer as an individual or the first $5,070 you transfer as a business.
After that, XendPay charges you 0.41% of your total transfer if you transfer US Dollars.
You could pay up to 1.5% of your total transfer if you transfer another currency.
Exchange Rates
A currency exchange rate search on XE shows that XendPay's exchange rates are in the ballpark with other major money transfer services.
But you can see that XendPay, despite offering free transfers, makes their money off of exchange rates.
XendPay takes about 0.41% to 0.59% off each US Dollar, British Pound, or Euro you transfer.
But this rate's still a lot less than the hidden charges that banks include in the exchange rates of international wire transfers.
You can see the difference that the exchange fees makes in the table.
| | | | |
| --- | --- | --- | --- |
| Provider | USD | EUR | GBP |
| XendPay | 0.41% | 0.56% | 0.59% |
| Bangkok Bank | 0.87% | 1.70% | 1.98% |
| Kasikorn Bank | 0.97% | 1.91% | 3.40% |
| Siam Commercial Bank | 1.05% | 1.70% | 2.54% |
For example, if you want to transfer 100,000 baht from the US into Thailand, you pay the following amounts, in addition to the fees charged by each bank:
Bangkok Bank charges you a 870 baht fee
Kasikorn Bank charges you a 970 baht fee
Siam Commercial Bank charges you a 1,050 baht fee.
But XendPay only charges you 410 baht and you also save on separate transfer fees that your home country bank charges, often another 1,000 baht to 1,500 baht.
If you want to compare rates between XendPay and other money transfer services, you can use Monito.
Other Fees
If you use your debit or credit card to transfer your money, XendPay adds 2.5% in additional fees.
XendPay doesn't get this money, per se. This is the average percentage credit card companies use.
To avoid additional fees, you can use the Bank Transfer method instead of using your debit or credit card.
Transfer Speeds
You can find a lot of mixed reviews online when it comes to XendPay's transfer speeds.
Some people claim to have never had a problem using XendPay. Others have said they waited months for one transfer to clear.
Because it's hard to calculate exact transfer speeds, we can only go by our experience with using XendPay.
Karsten, who started ExpatDen, uses XendPay to make transfers regularly.
But let's look at two of his past transfers show two different transfer speeds using XendPay.
One transfer was for 1,000 Euros. The second was for 30,000 Euros.
The 1,000 Euro transfer took seven days in total—or five business days. And the recipient got their money without an problem.
The 30,000 Euro transfer took 11 days in total—or seven business days. But the larger transfer didn't go as smooth.
Karsten had to send three months worth of bank statements to show where the money was coming from.
XendPay also told him the funds had been credited to the recipient's account, when they hadn't.
Karsten reached out to customer service and they found and corrected the error.
The money arrived into the recipient's account three days after he spoke to customer service.
Setting Up Your Account
Setting up a XendPay account only takes a few minutes.
Set up your account by email, Facebook account, or Google account.
Answer all the questions. You can't continue until you answer the questions with a red asterisk next to it.
Enter your cell phone number and read and accept XendPay's terms and conditions. Familiarize yourself with their policy in case you have a problem later on.
Verifying Your Account
Once you set up your account you have to verify your identity before you can make a transfer from your Dashboard.
Upload any of the following documents to verify your identity. The easiest from of identification to upload is your passport or driver's license.
After you submit your documents to XendPay it can take up to three days for them to verify your account. But it usually takes just a few hours.
Making a Transfer
Once you verify your identity you can start making transfers from your dashboard.
Start your transfer by entering the country info and amount. You can see your exchange rate in the orange box on the right hand side of the screen.
Fill in the information of the person receiving the money. You can even enter your own info here if you're sending money to your bank in Thailand.
Confirm your details. Be sure to take one final look at all the information you entered and make sure it's correct.
Select a payment method. XendPay gives you three options for paying for your transfer. Bank transfers are usually free. Debit and credit cards come with a fee.
After you pay for your transfer, you get an email notification about your transfer.
Ease of Use
Despite the verification process, which is there for your own security, using XendPay to transfer money into Thailand takes under two minutes.
Navigating through the website is also painless. The entire transfer process is laid out in a step-by-step process that anyone can follow.
Safety and Security
XendPay is authorized to make money transfers under the Financial Conduct Authority.
They are also registered with the anti-money laundering agency, HM Revenues and Customs.
And XendPay employs a full-time money laundering agent.
XendPay protects your data under the Data Protection Act of 1998 as well.
Finally, the money you transfer is held in a Tier–1 bank, meaning they don't collect interest on your money.
XendPay Mobile App
There's a few ways to make the most out using XendPay. One way is to download the XendPay phone app on Apple's App Store.
With the app, you can transfer money on the go or while your away from your computer.
Available Countries
You can send money to over 70 countries using XendPay. This includes most expat destinations in the world including:
Thailand
Philippines
India
Vietnam
United Kingdom
Australia
Canada
Germany
USA
Similar to other money transfer services, you still can't use XendPay to send money from many Asean countries including Thailand, Vietnam, and the Philippines back to your home country.
But if you have a bank account in Hong Kong or India, you can use XendPay without issue.
Referral Program
XendPay has a friend referral program, which lets you earn money for each person you refer to XendPay, if your referral makes a transfer.
XendPay vs. Other Money Transfer Services
XendPay isn't your only option for transferring money.
XendPay can be the cheapest option for the first 2,000 GBP transfer for individuals and 4,000 GBP for businesses because of the free transfer.
XendPay rates are still competitive even if you need to pay a transfer fee.
Compared to a popular payment transfer service like Wise, XendPay has a better rate when you transfer USD to THB.
But Wise is cheaper when you transfer from GBP or EUR to THB.
You should note that the transfer fee is always changing.
Monito is the easiest way to compare transfer fee. You can compare fee from various popular money transfer service.
However, the most accurate way to compare transfer fees is to log in to each of your money transfer accounts and compare them.
The rate you get from a comparison website or even the money transfer service front-end might not be the rate you will actually get.
So, you can have both XendPay and Wise account. It's quick, easy, and free. Before you send money, you can log in to each account and find out which one has a better rate.
Then, you can use that one to send money.
Doing so only takes a few minutes longer but can save you a good amount of money.
You can also check out WorldRemit, which is great for sending from USD to EUR or the other way around.
Now, on to You
XendPay is a great way to make one-time or recurring money transfers to Thailand.
Although their "free" transfers aren't really free, the money you save by not using a bank negates what XendPay takes in exchange rates.