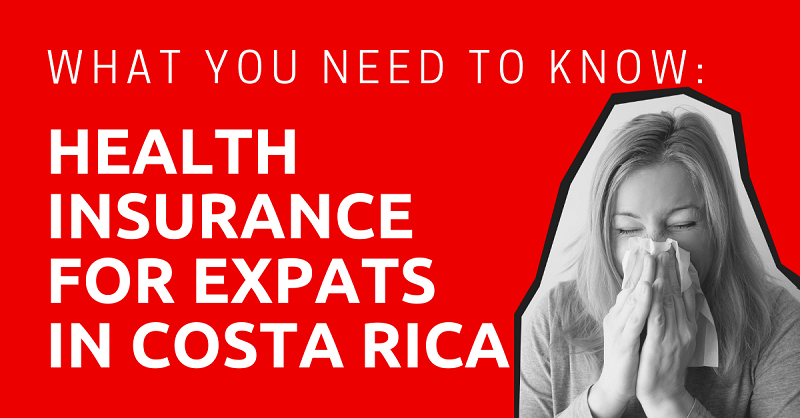 Health insurance is often one of the first things you think about when moving to a new country. Costa Rica is no different.
Do you need to have health insurance?
What type of health insurance should you get?
Is Costa Rica's public insurance enough, or do you need international health insurance?
Health insurance is indeed a complicated matter. In Costa Rica, this matter becomes even more confusing since there are a bunch of options you may have never even heard of before.
This article is written to give you a clear understanding on everything you need to know regarding health insurance in Costa Rica as an expat, including what options you have, what coverage you need, and how to find the right plan for you.
Alternatively, check our expat health insurance comparison to find out a good option for you.
This article will take approximately 34 minutes to read. Don't have the time right now? No worries. You can email the ad-free version of the article to yourself and read it later!
Overview of Healthcare in Costa Rica
Costa Rica has a really good healthcare system. It's high-quality and affordable. According to the WHO, Costa Rica's healthcare is ranked 36th in the world. The overall efficiency is even better than the United States.
What this means for you is that you can go to many hospitals in Costa Rica and expect good treatment from qualified doctors in modern facilities.
However, these hospitals are mainly located in San Jose, the capital city of Costa Rica. The top three hospitals in Costa Rica, which include Hospital CIMA, Hospital Clinica Biblica, and Hospital Clinica La Catolica, are all here.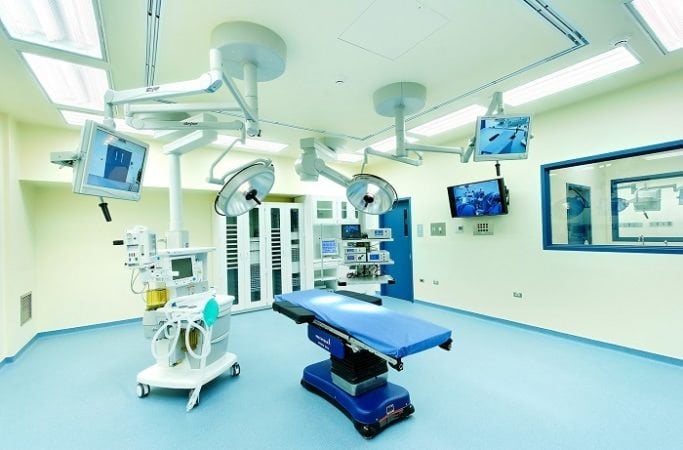 Clinics and hospitals in rural areas might not be able to perform complicated procedures. They usually stabilize the condition and send you to a bigger hospital in a city.
Although doctors in Costa Rica can generally speak English, not all hospital staff does. If you can't speak Spanish, it can be a challenge when visiting a hospital here, especially public hospitals.
Many people complain about how hard it is to make an appointment, which may require several phone calls and long wait times.
The good point? The cost for healthcare can be 2-3 times less expensive in Costa Rica than the United States and you can expect to receive similar treatment.
Do You Need Health Insurance in Costa Rica?
The answer depends on your needs and expectations.
Many people don't want to get health insurance because they don't want to pay the premiums, which can be expensive, especially for aging people.
They feel like they are throwing money away without getting anything in return.
However, there's also another group of people that always has health insurance.
So, let's take a look at the major benefits of having health insurance in a country like Costa Rica.
Financial Control
The first benefit of health insurance is the ability to control your healthcare costs. You'll know how much you need to pay for your medical expenses per month. If something serious happens with your health, you know that it's not going to break the bank.
For common illnesses, it is possible to pay out-of-pocket in Costa Rica. It's affordable and much cheaper than many countries in the world, including the United States.
You should expect to pay around $80 USD to $110 USD per visit when seeing a specialist at a private hospital.
However, costs can quickly add up for more serious treatments. It can cost $5,000 USD for an overnight stay at the hospital for a serious case. This cost doesn't include medical examination, the doctor's fee, and hospital expenses.
Better Treatment, Especially in an Emergency Situation
Although the law requires all hospitals and clinics to accept everyone in an emergency situation, the term "emergency" here usually means "life or death".
It means that if you are not in a life or death situation, the hospital might not treat you until a security deposit is paid in the form of cash or credit card.
Based on many expats experience with emergency treatment in Costa Rica, they all agreed that although the "emergency" treatment is free and available to everyone, it is slow and not great.
Someone cut his finger accidentally and was bleeding badly and went to a public hospital. He needed to wait for a long time until someone showed up just to wrap his finger. And he needed to pay $85 USD for that. Since it was not a life or death situation, it was not free.
If you want to pay by yourself without insurance, you should note that hospitals in Costa Rica usually ask for a security deposit before giving you treatment.
Depending on the case, it can be from a few hundred dollars to over $7,000 USD.
The security deposit will be returned to you after your medical expenses have been deducted.
Early Detection of Serious Illness
The last main benefit of having health insurance is that because you are less worried about the cost, you are more likely to see a doctor when something is wrong, and thus have a greater chance of diagnosing major illnesses in an early state.
Without health insurance, we often don't go to the doctor right away when we start feeling sick. Instead, we hope that we'll get better without having to waste time and money going to the doctor.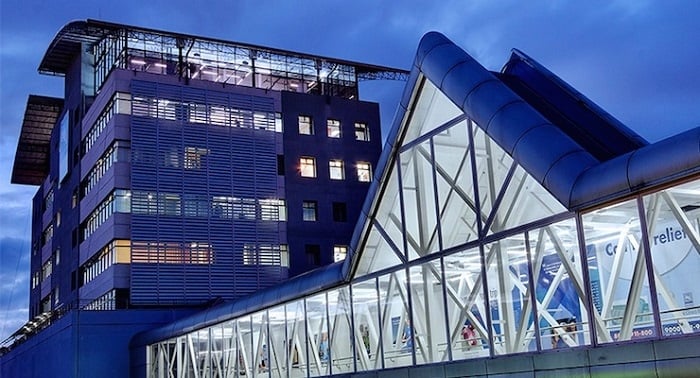 However, in certain cases, that sickness might develop into something serious later on.
With health insurance, we can visit a premium private hospital right away without having a second thought. This gives the doctor the chance to detect possible health problems before they develop into something serious. Without early detection, this could result in much longer recovery times and higher medical expenses.
What Should Be Considered Before Buying Health Insurance
There are certain things you should consider before getting health insurance as an expat in Costa Rica, no matter what plan you choose.
Below is a brief summary of what you should consider:
Coverage. Every health insurance plan has specific details on what they will cover you for and for how much. Some may only pay for medical expenses in Costa Rica while some will pay worldwide.
Exclusion. There are certain conditions under which the insurance won't cover you.
Medical Evacuation. Depending on where you live, you might want to get medical evacuation coverage. It might not be necessary if you live in a city like San Jose. However, if you live in a rural area then it can be important. When something serious happens, your local hospital may call an air ambulance and send you to a bigger hospital in a city.
Insurance Provider. You want to make sure that the insurance provider is trustworthy and reliable and that it's easy to make a claim.
Premium. How much you'll pay per period. This is the number most people care about on the insurance policy. However, you can't choose health insurance based on premiums alone. You should always consider it along with coverage, exclusions, and the provider.
Each insurance plan and provider has different options and policies for the above points. You can find out more about them in the health insurance options section below.
Health Insurance in Costa Rica Options
When it comes to buying health insurance in Costa Rica, you have a lot of options, including:
Public health insurance, or CAJA
International Insurance
Local health insurance, popularly known as INS
Travel insurance
While it's not health insurance, Costa Rica also has a unique system called a "discount plan" where you get a discount at certain hospitals.
Each insurance option has pros and cons. Let's take a look into more details of each.
Caja Costarricense de Seguro Social
Caja Costarricense de Seguro Social, or CAJA, is public health insurance in Costa Rica. It's considered one of the best public health insurance systems in Latin America.
CAJA gives you free medical treatment, including coverage for pre-existing conditions, medication, and even dental and vision.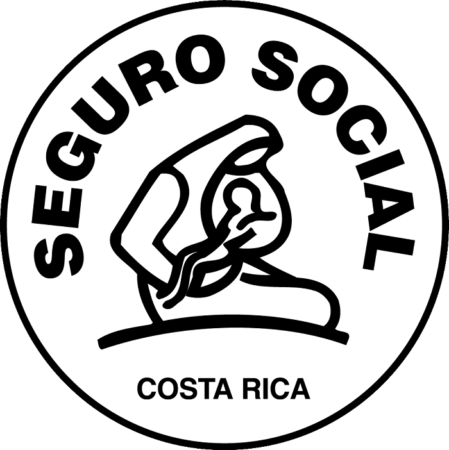 If you have CAJA, you can go to local clinics, public hospitals, or Los Equipos Básicos de Atención Integral en Salud (EBAIS), small clinics focusing on checkups and preventative care.
The treatment cost is covered in full as long as it's deemed necessary by a doctor. You won't need to pay for medications either as long as they are on the official drug list.
Please note that people call CAJA by different names. It is known as the national health insurance system, CCSS, social security, and also public health insurance.
CAJA is especially popular for retirees in Costa Rica who can't afford private health insurance.
Who Can Apply for CAJA?
It is required by law that residents of Costa Rica and work permit holders must apply for CAJA.
If you are self-employed in Costa Rica, you can also apply for it under what is called "asegurado voluntario", or voluntary insurance.
Application
To apply for CAJA, you need to go to a Caja Costarricense de Seguro Social office. It's officially known as the CCSS office but many people also call it the CAJA office.
If you are employed, your employer will handle it on your behalf.
How Much Do You Need to Pay?
The price of CAJA is mainly based on a percentage of your declared income at the time of the application at your local CCSS office.
It's usually in the range of 4% to 12%.
In addition, it depends on your age and residency status.
The only way to know the exact premium is to have an interview with CAJA staff during the application process. However, it's reported that different staff may have different ways to calculate your premiums.
Even if two people declare the same income, their premiums might be different.
Tell them your current financial situation with proof, and they will come up with a premium that they think is suitable to your situation.
CAJA premiums are subject to change. Proof of payment to CAJA is required when you need to apply or renew your residency status.
Because of this, you may hear about people paying wildly different amounts for CAJA. A retiree may pay less than $100 a month, while it might cost more than $700 for an investor.
The CAJA premiums must be paid every month. If you fail to pay six times, your public insurance will be blocked until the remaining balance is paid in full, with interest.
Coverage
CAJA comes with full coverage. You don't need to pay anything when visiting the hospital. Doctor's fees, hospital fees, surgery fees, and so on are already covered.
Although you don't need to pay for medication, it seems that CAJA has only a few types of medicine available per condition. If the one you need isn't included on the official drug list, then you need to pay out of pocket.
One of the best things about CAJA is that it covers pre-existing conditions. You can't find this coverage easily with private health insurance unless you have some kind of special arrangement with them.
It can be simply said that for whatever illness you have, CAJA will pay for your medical expenses in full, most of the time.
Limitations
CAJA is a good public health insurance system. For those who don't have much income, you get full health coverage at relatively low premiums.
However, nothing is perfect. CAJA does come with many limitations as well.
Because of these limitations, many people opt to buy private insurance and only use CAJA when it's absolutely necessary.
Hit or Miss Service
With CAJA, you are limited to go to public clinics (EBAIS) and public hospitals that are in your area only.
If that place cannot treat you, then they will refer you to another hospital.
If you live in a rural area, it can be a challenge finding the right clinic to go to.
You might be limited to small clinics in which the doctors and facilities are not as good as those inside the city area.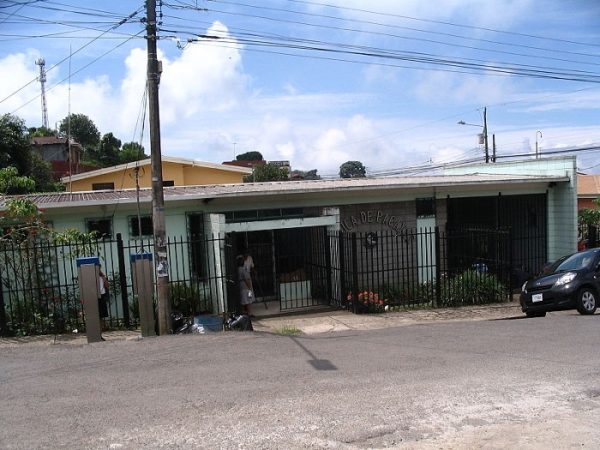 Facilities and doctor expertise also vary between hospitals. Since you can't choose your doctor on your own, you might be stuck with a location and doctor that aren't the best for your health conditions.
If you aren't sure about the quality of the clinics and hospitals in your area, you should go and check them out yourself.
Then you can make a decision later on whether you want to use CAJA and be treated at that place or not.
Since CAJA has been overwhelmed for many years, this has resulted in decreased quality of treatment as well.
Waiting Period
One of the major issues with CAJA is that the system is overwhelmed. This results in very long wait times. You need to be at your local hospital early morning and wait several hours until you can see a doctor.
It can take at least half a day for a simple doctor's visit.
If you need surgery, you may need to wait many months as well.
Although you are diagnosed with cancer that was very aggressive and required immediate treatment, you may need to wait many months to get all the scans and treatment you, which is not an option. In the end, you still have to pay for everything out of pocket.
Slow Service
While the health care system in Costa Rica is good and some Texas doctors even say that it's better than the US, the major problem comes from the slow service.
You shouldn't expect everything to be on time and on schedule. Instead, you should adjust your mind, relax, and wait for your queue.
Your appointment might be postposted or you might need to wait several hours to see your doctor, even though you came right at the appointed time.
Therefore, for something serious that requires urgent treatment, it might not be a good idea to use CAJA.
A user named ExpatDave posted on this forum saying that his friend died because of the slow service:
"This happened to a friend of mine just a few months ago; yes, he actually died due to the horrid treatment he received from the CAJA hospital. By the time he was sent by ambulance to CIMA, a very respectable hospital, it was too late."
Long Application Process
After your move to Costa Rica, you might not be able to get CAJA until you get residency status. In general, most people can't get it during their first year.
During that time, you should be either self-insured or get private health insurance.
Private Health Insurance
If you cannot get CAJA or do not want to rely on it, you can get private health insurance.
Why Getting Private Health Insurance?
Costa Rica is relatively safe. The healthcare system is one of the best in Latin America and might even be better than some parts of the United States.
The cost of healthcare is also much lower than the United States and many countries in the West. A single doctor visit shouldn't cost you more than $70 USD.
As you can see from the previous section, the public health insurance system, CAJA, is good. Some people also need to get it as required by law.
But because of CAJA's limitations, many people, locals and expats alike, still buy private health insurance as additional coverage for various reasons, including:
They don't want to spend more than half a day at the hospital for a simple doctor's visit. With health insurance, they can go to a private hospital and skip the lines.
They want to get immediate treatment without having to wait months or years for surgeries and serious diseases. More time waiting means more suffering and risk.
They want to get the best possible treatment and visit a doctor and hospital of their own choice without being limited to a certain place only.
They want to keep the same insurance plan when moving to a new country. Changing plans means that they won't be covered for any pre-existing conditions.
They want to visit a doctor that can speak English fluently.
They don't want to deal with CAJA, which can be quite confusing, especially for those who can't speak Spanish.
Although having private health insurance comes with many advantages, there are two main reasons that people choose not to use it.
It doesn't cover pre-existing conditions. If you already have an illness like cancer before you apply for private health insurance, you won't be covered for it.
Premiums can be expensive, especially for those who are over 60 years old.
You have two main choices for private health insurance in Costa Rica: international health insurance and local health insurance.
International Health Insurance
International health insurance is better than local health insurance in many regards.
First, the coverage limit is much higher. With international health insurance, you should expect to have at least a $1,000,000 USD coverage limit per year, which should be sufficient for any illness you may have in Costa Rica.
With local health insurance, you will be limited to around $200,000 USD a year.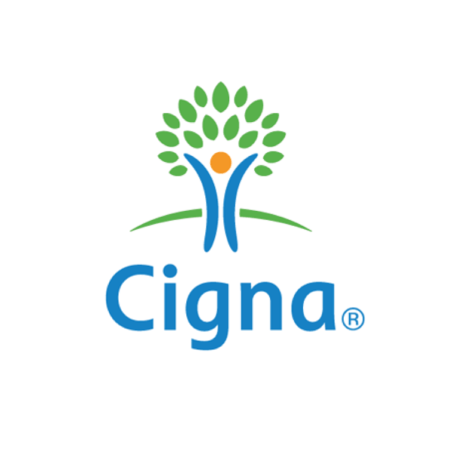 Second, the coverage area is also much better. For example, with Cigna Global, you get worldwide coverage except for the United States, unless you opt to include it.
This means that if you are sick, you can go to almost any hospital anywhere in the world and have the insurance company pay for you.
It's a useful option when you want to fly home and get treated in a familiar environment for certain diseases.
Third, the overall coverage is also better than local insurance. When you are admited, your medical expenses should be paid in full by the insurance company as long as they are under the annual coverage limit.
Depending on your plan and options, international insurance can be more expensive than local insurance.
Options
There are various international health insurance choices available for expats in Costa Rica. Each provider also usually has multiple plans with different amounts of coverage, deductibles, and co-pay options.
When it comes to choosing private health insurance, premiums shouldn't necessarily be your first priority. Instead, you should take these following factors into consideration:
Is the coverage suitable to your needs or not?
Is it easy to make a claim?
Is the insurance company going to refuse to pay if you happen to have a serious disease?
Is the insurance company reliable?
Are there any extra services provided by the insurance provider?
In general, Cigna Global is a popular option among expats in Costa Rica. While it's not the cheapest option, their plans are comprehensive and should cover everything you need.
With Cigna, the starting coverage for cancer and major illnesses is $1,000,000 USD, which is sufficient for expats in Costa Rica.
Plans provided by Cigna Global are flexible and also customizable. This allows you to choose coverage based on your needs.
You can find out more from our Cigna Global review.
If you want a higher coverage limit, you can check out William Russell. Their most popular plan, SilverLite, comes with a $1,500,000 USD limit. The plan also comes with OPD, which is usually not provided by other insurance companies' basic plans.
GeoBlue has a solid plan for US citizens. They come with US coverage, which isn't usually offered by other insurance providers unless you upgrade. They are also likely to accept those who have pre-existing conditions as well.
If you want a budget plan with acceptable coverage, you can check out IMG. All of their plans come with OPD coverage and also medical evacuation. They also have a wide range of deductibles.
With many options available, you can check out our expat health insurance comparison for a list of the best plan for expats in Costa Rica.
Coverage
Here's what are usually covered by international health insurance:
Hospital expenses
Doctor's fees
Surgical fees
Hospital rooms
Medication
ICU
Medical evacuation (varies between providers)
Depending on your plan and provider, your international health insurance may have limits on how much they pay for certain procedures such as:
Scans
Rehabilitation
Accident and emergency room treatment
Home nursing
Alternative treatment (eg. Chinese medicine and acupuncture)
Usually this shouldn't be a problem for Costa Rica. For example, Cigna Global has a $10,000 USD limit on CT scans, which is more than enough even if get one at Clinica Biblica, the leading private hospital in Costa Rica, that charges around $1,100 USD for the scan.
Optional Coverage
Optional coverage varies between insurance providers. For example, many providers have out-patient treatment as optional coverage, but it's already included in all IMG plans.
In addition to out-patient treatment, you need to pay extra for dental when visiting a dentist and vision coverage unless it's an emergency.
For example, if you accidentally break a tooth, the insurance company will pay for it. On the other hand, they won't pay for a root canal on a decayed tooth unless you buy dental coverage.
Exclusion
There are certain conditions that might be excluded from coverage under an insurance policy.
The biggest exclusion for private health insurance is pre-existing conditions. If you have any ongoing condition before getting insurance, it's likely that you won't be covered for it.
Most of the time this includes things like diabetes, cancer, and asthma.
Different providers have different ways of defining pre-existing conditions. If you haven't had symptoms for at least three years, some insurance providers may say that it's no longer a pre-existing condition and will pay for it if symptoms reappear in the future.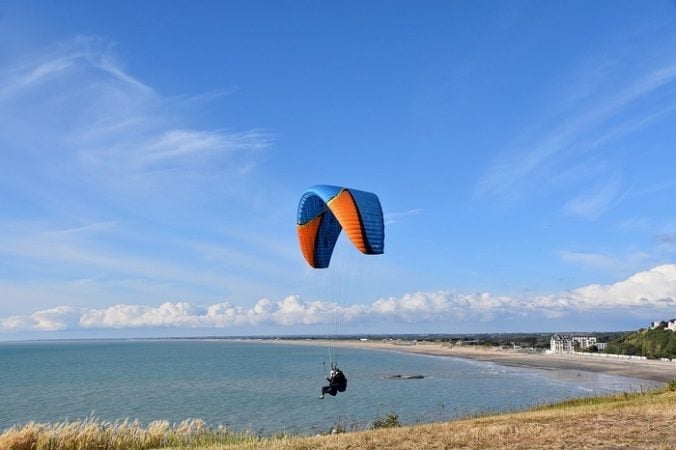 On the other hand, some providers may list it as a pre-existing condition forever.
Because of pre-existing conditions, it's important to find a suitable insurance provider from the get go and stick with it. If you develop an illness while your health insurance is active, the insurance company will keep paying for it.
However, if you change insurance providers later on, that disease might be considered a pre-existing condition and excluded from coverage. Or they may need to increase your premiums in order to have that disease covered.
Other exclusions are risky activities such as extreme sports, alcohol, drugs, disasters, wars, and STDs.
You can find out more about health insurance exclusions here.
Waiting Period
Certain conditions, including pregnancy, might not be immediately covered by health insurance after you buy it.
Instead, you have to wait a while until it is covered.
COVID-19 is a good example of this. It may come with a 15-day waiting period, which means that after you get your health insurance you won't be covered for COVID-19 until 15 days have passed.
Again, different insurance providers have different waiting periods for different diseases. Some providers may not have a waiting period for COVID-19 at all.
Prior Authorization
You might need to contact an insurance provider before getting treatment. Normally this is the case for non-urgent treatment that involves a large amount of money, including surgery.
After contacting the insurance provider, they will tell you which hospitals you can go to and should cooperate with them on your behalf.
We haven't heard of cases being rejected when getting prior authorization. However, it's commonly required by all private health insurance providers in the world.
Another good point of getting prior authorization is that they can recommend where to go and what to do next. You won't need to figure it out yourself, which can be a challenge in Costa Rica because of the country's bureaucratic system.
On the other hand, if you don't contact your insurance in advance, the insurance provider might not reimburse you.
Co-Pay and Deductible
Co-pays and deductibles are a good way to decrease your insurance premiums.
The higher the co-pay or the deductible, the lower your insurance premium is going to be.
Co-pay is basically a flat fee you need to pay every time you make a claim.
Deductible is the amount you need to pay before your health insurance pays you. For example, if your deductible is $2,000 USD, it means you need to pay the first $2,000 USD out of pocket and the insurance pays the rest during that coverage period, as long as it's under the coverage limits.
To decrease insurance premiums, many expats in Costa Rica prefer to get an international insurance plan that comes with deductibles. They want to have insurance mainly to protect themselves against expensive diseases.
For a common illness, they just pay for it themselves.
Premiums
Premiums are the amount you need to pay for your health insurance per year, quarter, or month.
The premium amount differs between each person. In addiiton to providers, plans, co-pays, and deductibles that we discussed earlier, age is another important factor.
The older you are, the higher the premiums will be.
Application
Applying for private health insurance is a straightforward process.
Once you can choose your plan and options, you need to answer a long questionnaire that is mainly about your health condition and medical history.
You should answer it as accurately as possible and shouldn't lie. Otherwise, the insurance provider can cancel your plan outright without paying for your claims.
Broker or Insurance Company?
There isn't a difference when buying health insurance through a broker or though the insurance company directly.
You basically get the same plan at the same price.
The main difference is that with a broker, you can choose and compare plans from several insurance providers at once. You can't do that if you contact an insurance company directly.

There are a lot of insurance brokers available for expats in Costa Rica. One of them is International Citizens Insurance.
They have a lot of international health insurance plans available for expats. They can give you advice and find a plan that's suitable to your needs.
Local Health Insurance
Local health insurance in Costa Rica is mainly provided by Instituto Nacional de Seguros, or INS for short. It is a state-owned insurance organization offering private health insurance plans for ticos and expats alike.

There are two plans available: the regional plan with Latin America coverage and the global plan with worldwide coverage.
INS is known for their budget health insurance plans that allow you to access private medical services in Costa Rica.
Although local health insurance tends to be cheaper than international health insurance, it also comes with lower coverage.
The coverage limit is around $200,000 USD, while international insurance usually starts at $1,000,000.
For everything except surgery fees, you need to pay 20% of your medical expenses yourself, including medications, doctor's visits, hospital fees, and checkups.
There's also an age limit of 70 years old.
Similar to international health insurance, INS doesn't cover your pre-existing conditions.
While INS is known for low premiums, it is reported that it's getting more expensive and has a steep rate increase when you are older.
A 62-year-old expat reported that he was quoted at $2,550 USD a year for the regional plan while international health insurance, with 10 times more coverage, charged him $2,085 USD a year with a $5,000 USD deductible or $3,500 USD a year with co-pays.
Local insurance is only available to those who are living in Costa Rica. If you move to a new country then you need to find a new health insurance plan. This means you won't get covered for certain illnesses you may have during the year.
Travel Insurance
While travel insurance comes with health coverage, in addition to travel-related coverage such as lost baggage, flight delays, and theft, you can't expect it to be as comprehensive as regular health insurance.
Generally, travel insurance comes with these limitations:
It only covers health problems that occur while traveling, such as accidents, common colds, diarrhea, and so on. It won't cover cancer, diabetes, or any other chronic disease you may have.
The longest coverage period you can get is around 6 to 9 months.
The amount of times you can see a doctor and still be covered is limited.
They might fly you home and transfer you to your local insurance in your home country for serious cases.
You usually need to pay for treatments first and make claims at a later point.
So travel insurance can be an option during your first few months in Costa Rica when you still can't decide which insurance you should get.
After that, it's better to get a normal health insurance plan.
World Nomads offers comprehensive health insurance that comes with good health coverage. If you are on a budget, you can check out SafetyWings. It's cheaper but all of their plans come with a $250 USD deductible.
Discount Plan
Costa Rica has a unique health care system. You might have heard about a "discount plan" before. Some people think that it's another type of health insurance, but it's not.
A discount plan is like a hospital membership card, where you pay an annual membership fee and get a discount when visiting that particular hospital and other medical clinics in their network.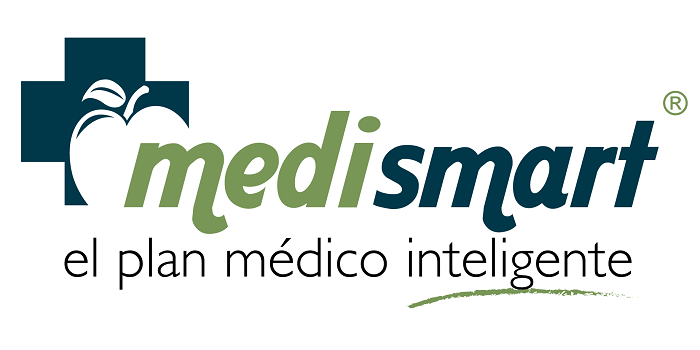 MediSmart, provided by Hospital Metropolitan, is a good example of how a discount plan works. It gives you a 40%-80% discount on literally every medical service provided by Hospital Metropolitan and their affiliates.
Price and discount percentage depends on your age. The older you are, the more expensive it is. And you might get a lower discount as well.
Discount plans are in theory available to everyone, but because of the payment options, they can actually be limited to only residents. Sometimes bank account direct debit might be the only payment method available, and only a resident can open a bank account in Costa Rica.
There are some limitations on discount plans, such as:
You can only get a discount at certain hospitals.
Depending on the hospital, a specialist might not be available all the time. In some cases, you will only be able to see general practitioners without being able to choose a doctor on your own.
It's a chore to make an appointment. You might need to make several phone calls or wait for a very long time. Some receptionists also can't speak English.
In addition, you should keep in mind that the discount plan can be cancelled at any time. For example, the popular Jackson plan provided by Jackson Memorial Hospital is no longer available.
If you want to go this route, you should visit a hospital near where you live and find out whether it has a discount plan available or not.
You should make sure that that hospital and their networks provide good treatment quality, service, and have modern facilities, since you will be with them for a least a year.
Can I Use Medicare?
For those who hold national insurance like MediCare for US citizens, you can't use it in Costa Rica.
If you want to use it, you need to fly back to your home country.
While it's an option, it might not be a good option for emergencies.
The cost of air medical service is also very expensive so you might not want to pay it out of pocket.
Does US Health Insurance Work in Costa Rica?
Most of the time, health insurance from the US only works in the US. This includes Medicaid and Medicare.
The exception is when you get a health insurance plan that comes with international health coverage.
On the other hand, there are certain expat health insurance plans that cover your treatment in the US, such as GeoBlue. However, you can't get it while you are living in the US – it will only pay for your treatment when you are there for a temporary visit.
Which Insurance Should I Get?
There's no definite answer to this question. It depends on various factors such as:
What is your lifestyle?
What kind of treatment do you expect to receive?
What is your budget?
If you don't mind waiting and are okay with visiting public medical facilities in Costa Rica, then you can go for public health insurance.
If you are on a tight budget, want to have some access to private medical facilities, and plan to only get treatment in Costa Rica, you can go for local health insurance or use a mix between local insurance and public health insurance.
If you want to mainly visit private hospitals, have comprehensive health coverage, have international coverage, and keep the plan with you wherever you go, then you should go for international health insurance.
Now, on to You
We hope that this article answers everything you need to know about health insurance in Costa Rica.
Please note that we do not work in the insurance industry and are not insurance brokers. The article is written based on research and input from experts in this industry.
While we try our best to make it as accurate and as in-depth as possible, mistakes may stil happen. You should double-check the information with your insurance provider before buying any health insurance plan.
If you want to share your opinion about health insurance in Costa Rica, please feel free to leave your comment below.