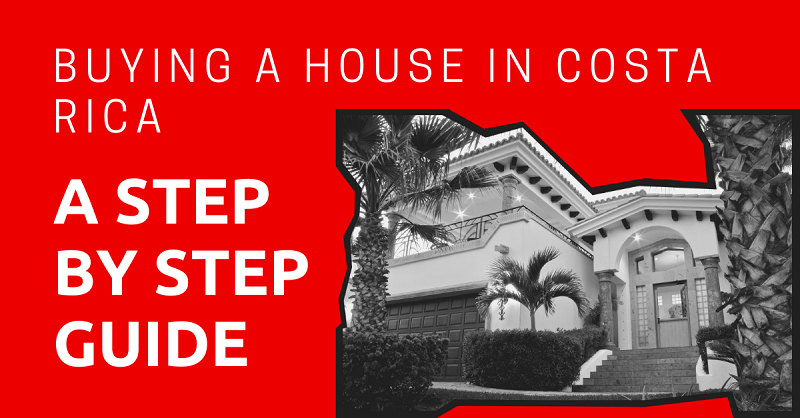 If you are looking to relocate to a country with pristine surroundings and a relaxed lifestyle, you may want to consider buying a home in Costa Rica. Many expats are certainly intrigued about the prospect of being a homeowner in Costa Rica. For one, properties in the country tend to be significantly lower compared to what you can purchase in many other countries. Plus, you'll be living in a tropical paradise — who wouldn't want that?
So whether you are thinking of living abroad long-term or planning to invest in a foreign country by buying a house, there are some things you need to know so you don't encounter many surprises.
This article will take approximately 28 minutes to read. Don't have the time right now? No worries. You can email the ad-free version of the article to yourself and read it later!
Can a Foreigner Buy a Property in Costa Rica?
Unlike in many other nations, foreigners residing in Costa Rica are given equal rights of property ownership as a citizen. It is because of these legal rights that many foreign investors and property buyers love to make Costa Rica their permanent home.
Although there's a vast amount of homes and properties that can be purchased, there are two types of properties that neither foreigners nor citizens are permitted to own — these are properties in the 50-meter and 150-meter zones. They are commonly known as titled properties.
Both of these zones pertain to the coastal high tide and extend out to a max of 150 meters. Properties beyond the 150-meter mark can be owned outright by a foreigner or citizen.
Because of this, you'll need to consult a real estate attorney to make sure that the property you're buying is free from encumbrances and has a clear title.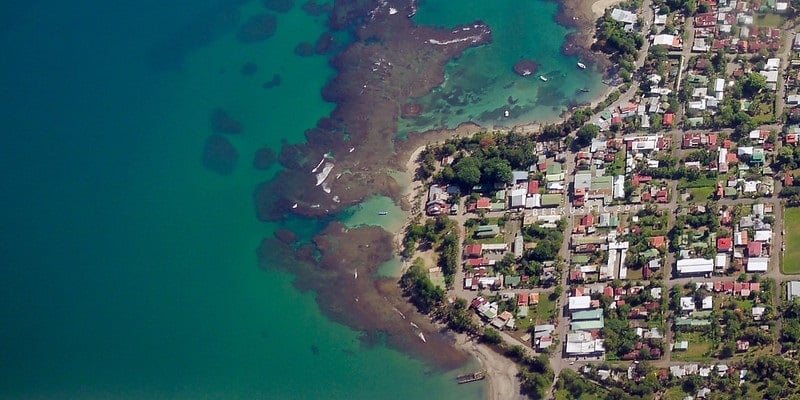 Of course, you can conduct an online search for the home title, but you will need to make sure that you know the ID number of the property you are searching. When you consult an attorney, you get fast results as they will likely already have the necessary access to conduct a title search through Costa Rica's registry.
It is also good to learn about Folio Real, a system where the property ID number can be found within the registry. It is what your attorney will use to determine the status of the title.
Should I Buy a House in Costa Rica?
For many, buying a home in beautiful tropical country like Costa Rica is like a dream come true, and in many ways it is.
People who wish to buy a home here are motivated by the convenient lifestyle, the pleasant climate, and the myriad leisure activities. They're also motivated by the fact that it is one of the safest countries in Latin America.
Housing Market Status
The housing market in Costa Rica has been quite strong in recent years. It's even better after the pandemic.
Costa Rica is currently regaining momentum due to the borders being reopened and foreigners being allowed entry again. This timely boost is fortunate since the country's housing market is largely dependent on foreigners buying homes and other kinds of properties.
Needless to say, foreign investors buying houses is a bane to the economy. Similarly, there is a boost to the economy when existing expats in the country purchase properties, whether for use as a vacation home or to rent out.
Here are other factors that affect Costa Rica's housing market:
No Multiple Listing Service (MLS)
Unlike in the United States, there is no multiple listing service (MLS) system in Costa Rica nor are there official realtor certifications. This is due to the country's unregulated housing industry. In other words, to buy a home or similar properties in Costa Rica, you will have to know which areas to buy and which sellers are selling. As a buyer, you may also find it difficult to compare the prices of homes for sale.
Because there are no regulations, buyers need to be cognizant of fraudulent actors such as fake real estate agents.
Low Property Tax/Fees
You need to pay tax when buying a property in Costa Rica.
Property tax begins at a minimum of 0.25% of the home value if the value is more than 133 million CRC. For homes valued over 133 million CRC, the percentage increases by 0.05% depending on the value; below is a list of the corresponding rates of increase:
0.30% for homes valued at more than 335 million CRC
0.35% for homes valued at more than 672 million CRC
0.40% for homes valued at more than 1,008 million CRC
0.45% for homes valued at more than 1,345 million CRC
0.50% for homes valued at more than 1,679 million CRC
0.55% for homes valued at more than 2,017 million CRC
Property tax can be paid before January 15th of every year.
Please note that when you buy a property, you are subject to pay a property transfer tax, which is 1.5% of the appraised value or selling price, whichever is greater.
Homeowners Association Fee
If your property involves a home within a gated community or condominium, then you will be subjected to fees similar to a homeowners association fee.
The monthly fees can run anywhere between $25 – $125 and is what funds the maintenance and upkeep of the surrounding property.
The Properties' Title Insurance
Having title insurance is good but it can be expensive, which is why many homeowners do not use it for their Costa Rican property. If you are unsure whether to use it or not, ask your attorney about whether it has benefits.
Before You Buy
Deciding to purchase a home requires a lot of thought beforehand. To help you with the buying process, we recommend doing the following first:
Know What You Want
There is a lot of housing properties to choose from in Costa Rica's housing market whether you prefer rural to city living. You can choose from a range of condominiums, villas, townhouses, and single-family houses.
Narrow down your options and keep in mind that the real estate market here is not the same as in your home country. This can help you set your priorities properly when buying a property.
Explore The Property's Location
Walk around the area/neighborhood and try to talk to the neighbors. Ask homeowners about the usual range of houses' prices. Don't be so surprised if you come across houses valued at $150,000 or more being up for sale for more than a year.
In general, it's best to buy during a buyer's market. On the other hand, selling certain properties in prime areas can be advantageous for many sellers.
Revisit the Housing Property
Before buying, make several visits to the property both during the day and at night so you can determine how safe the neighborhood is throughout different times of the day. Do this regardless of which area you choose to build a home.
Check out the surroundings and get a feel of the neighborhood. See whether the area has a favorable weather during sunny and rainy seasons.
Consider Renting a House First
Renting a house for 6-12 months gives you enough time to ponder whether the house and its neighborhood suit you.
You will also be able to see if you can adapt to changes in weather conditions in this area during dry and rainy seasons. Homes for rent can be easily found, with some rentals costing less than $400 a month. If you can afford to pay more than that, you can avail of more luxurious houses with excellent amenities, impressive finish work, and lush greenery.
The Best Locations
Location can be a determining factor when buying a home in Costa Rica. It can determine a property's total cost.
Regardless of the price, there are a few locations that many foreigners highly favor for different reasons. Here's a list of nine best places to live in Costa Rica.
Sample of these locations are as follows.
Guanacaste
Close to the Liberia International Airport, Guanacaste is surrounded by remarkable beaches, volcanoes, mountains, and other landscapes and offers great surfing experiences. It's located in the northern coast of the Pacific and showcases top-notch destinations.
Some of the most attractive destinations in Guanacaste include Tamarindo, Flamingo, Papagayo Peninsula, Cochal, and Las Catalinas. These areas attract foreigners because of their beautiful natural surroundings, relaxed atmosphere, and easy accessibility.
There are many townhouses and condominiums in Guanacaste's coastal towns.
Uvita and Dominical
Expat communities abound in Costa Ballena in the Puntarenas province, with Uvita and Dominical having the highest concentration of expats. These two areas are 10 minutes apart by car. Uvita is known for its stunning beaches, while Dominical is popular for its surf spots. In both locations, you will find several properties, which include beautiful estates and condos along the beach, currently listed on the market.
Manuel Antonio
If you are looking for a location with gorgeous natural surroundings, you might want to explore Manuel Antonio. The small town of Quepos, in particular, is perfect for sport fishing. Other than that, Manuel Antonio is known for its national park, which is visited more than any other park in Costa Rica.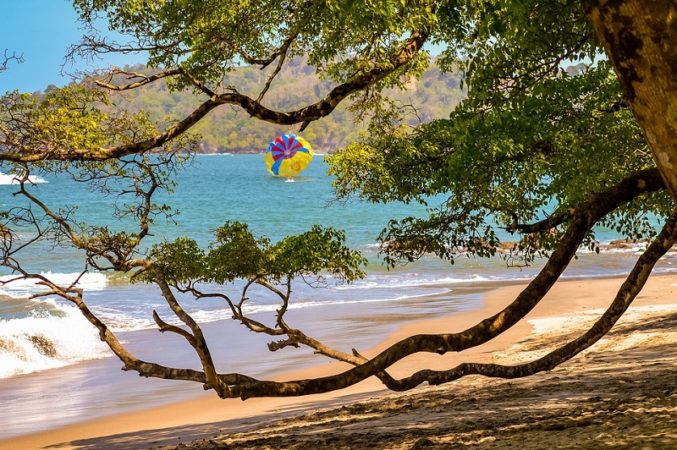 Manuel Antonio also boasts the whitest beaches where you can enjoy surfing, swimming, and snorkeling.
Note that, to travel to many places in Manuel Antonio, you will need a car.
Escazu
Escazu is a lovely San Jose suburb that's very popular among many expats living within the Central Valley. Besides the many foreigners making Escazu home, there are also plenty of foreign embassies and residences specifically for ambassadors. Many of Costa Rica's upscale neighborhoods, with luxurious homes and apartments, can be found in Escazu.
What makes Escazu so attractive to foreign buyers is its close proximity to San Rafael de Escazu, which has places like hospitals, dental clinics, gyms, restaurants, and schools offering bilingual language learning.
Santa Ana
Only 15 minutes away from San Jose, Santa Ana is an ideal choice for foreigners to settle and buy a home, particularly those who want to live near a healthcare facility. It is also great choice of location for those who prefer peace and quiet.
Being a developed city with shopping centers, hospitals and clinics, schools, and restaurants makes it enticing to expats and retirees.
New vs Old Homes
Needless to say, there may be huge price differences between new and old houses. But if price isn't much of a determining factor for you, considerations such as location or a house's history might influence your decision-making more.
Bear in mind that there are advantages and disadvantages to buying either a new or an old house.
Advantages of Buying an Old House
Unique characteristics
Many old homes in Costa Rica have unique characteristics, architecture, interior and exterior designs, and home features. Often, a house's overall character may be attributed to how the original or previous owner decorated or maintained it.
Significant plot of land
Older homes tend to have extensive plots of land, whether because the original homeowner acquired more plots of land adjacent to the home or the plot of land where the house was built was originally large to begin with. This can increase the overall value of both the home and the land where it sits.
Price can be low
Older houses tend to be cheaper than new ones mainly because they have undergone significant wear and tear, which means it will require repairs in the future.
Disadvantages of Buying an Old House
There may be many problems
An older house may already have many problems that require many fixes. These problems may include structural, electrical, and plumbing-related problems.
There could also be problems with the materials used to build the house, specifically materials that are known to pose some health risk such as lead paint and asbestos. Look into those potential issues when buying an old house.
Major upgrades needed and a lack of modern amenities
If you're buying an old house, one of the things you need to decide is whether you will modernize it, and chances are great that you will have to. Should you decide to modernize it, you should expect that this will be a major undertaking that will require a lot of effort and huge costs.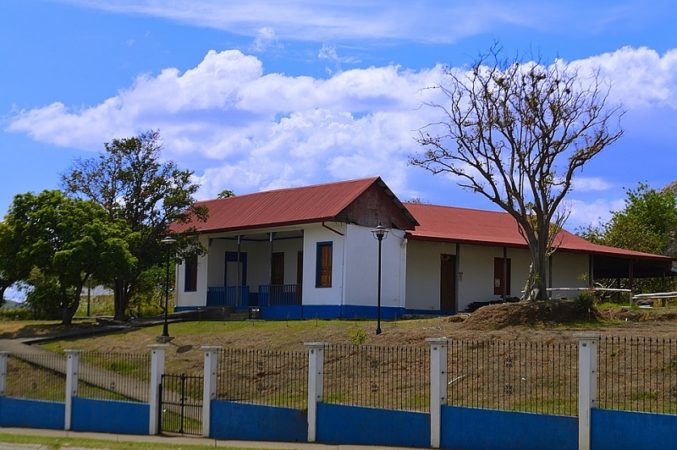 An older home in Costa Rica may cost more to live in
When you buy an older home, you may end up spending more than if you bought new. Expect to pay higher costs on repairing electrical problems, ongoing renovations, and other monthly maintenance costs.
Many older houses are secluded
Not all old houses in Costa Rica are secluded, but a significant number of them are. It isn't so bad to live in a secluded older house, whether it's located in a remote countryside or deep inside the jungle. In fact, many foreigners prefer to live in houses located in more secluded areas.
But if you choose to live in a house tucked far away from the city, you'll have to get used to traveling long distances to reach shopping centers and other essential businesses normally found in the city. If that doesn't sound like something you could live with, then consider other options.
Advantages of Buying a New Home
Owner can move in immediately
One of the greatest advantages of buying a new house is you can move in immediately. There's no need for you to do anything other than to bring all of your furniture and other belongings.
New appliances
When you buy a new house, you will want to deck it with modern features and appliances, including a modern kitchen, smart home features, and electrical appliances that will make your life convenient. You could also buy a new home that's already fully furnished.
Ideal neighborhoods
Many housing communities are located in areas that are suitable to live in and already have an established community. These are areas generally deemed an ideal and safe residential neighborhood to live in.
Less costly to maintain
Many new homes built in Costa Rica are built with a high level of craftsmanship and standards, thus less costly to maintain. A newly built home could also be integrated with renewable energy design features. For a homeowner, living in a house built with solar power can mean hundreds of dollars in energy cost savings in the long run.
Disadvantages of Buying a New Home
Bland design and no unique features
A new home may be built in a similar style as others in the area. Although this is fine, many homeowners may bemoan fact that their home doesn't have a unique design or home features.
Price to own is high
In Costa Rica, buying a new home may be much more costly than buying an old one. This will typically be due to the high quality of materials used, the integration of modern home features, and higher costs of labor.
The house's location also determines the price. A new home that is located near a city may be worth the high price, but the amount of space might be smaller compared to a house located in a rural area.
Small lot area
New houses built in dense communities may have a lot area that is so small that even building a garden may not be feasible.
How to Find a House
As a foreigner planning to buy a house in Costa Rica, it's imperative that you do some thorough research. Luckily, there's a wealth of tools at your disposal.
MLS Listings
MLS is another nifty tool you can use to compare the prices of available homes for sale. The downside is that Costa Rica does not have any system in place for these listings.
Fortunately, websites such as american-european.net and re.cr exist, which provide an overview into the country's real estate market.
Real Estate Agent
Given the lack of sufficient regulation in the Costa Rican housing market, you may find it difficult to find a legitimate real estate agent — anyone can put on a suit and tie and sell property. There are instances where the property being sold is not really for sale, which is why doing title search is critical.
For services rendered, real estate agents are usually paid between 5%-10% commission for a successful sale. The commission fee is usually split between a buyer and a seller.
Needless to say, you should work only with a legitimate real estate agent or realtor as they can ensure that the entire purchase process is smooth. Find one who is known throughout the area where you wish to buy property and has both a positive reputation and references to back it up.
You can also ask your potential new neighbors for referrals, preferably ones they've worked with when they purchased their property. Or, if you're looking for a real estate agent online, check out houzz.com which has a listing of Costa Rican real estate agents. Be careful when consulting expats who work as a realtor, as it might not always yield the best results.
Google Earth
Google Earth is a great tool that will let you view a home and its surrounding area. It can serve as a useful visual aid that lets you see the community where your new home will be and the business establishments that are near the property.
Social Media
Social media can help you become more familiar your new community. You can join Facebook groups to get more information regarding an area's available real estate properties and other important details. You can narrow down the type of groups you wish to join by typing in the name of the location in the search tab and joining any relevant group you may find.
You will see a list of groups associated with Tamarindo. One popular group you can join is Real Estate Costa Rica.
The Purchase Process
In general, the process of purchasing a home in Costa Rica may not be much different than in the U.S. But the process differs in certain key aspects. Here's the general process in purchasing a house in Costa Rica.
Visiting the Property
The first step is to visit different properties available for sale. You can do this by yourself or ask a trustworthy realtor to come with you.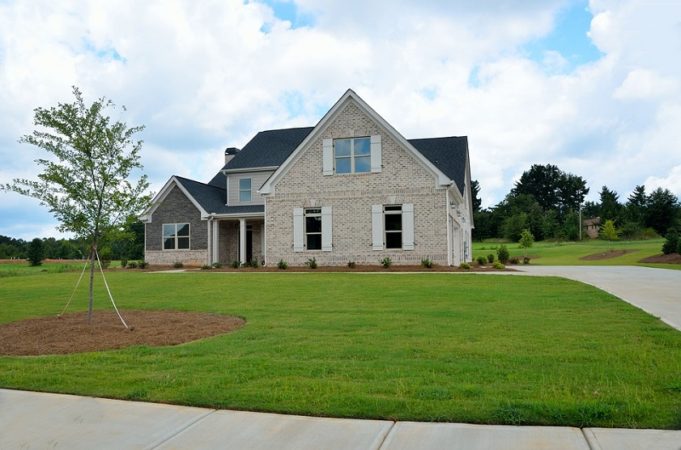 You will most certainly find that there's still a lot of work after your initial online search. Once you've found a few properties that interest you, you must make sure to see the places for yourself.
Making the Offer
After you've chosen a house to purchase, have a realtor make an offer on your behalf. The property would have a list price, so the offer price (taking into account any negotiations that may occur) should not be far off from the list price. Keep in mind that once an offer is made, the seller may still want to consider other offers. It's also possible that, at the time of your offer, a seller has other offers waiting that they'd like to look into.
After the seller accepts a price, a real estate attorney will draft an agreement of purchase and sale. All parties involved will sign the agreement and the buyer will then proceed to make the deposit — usually, a deposit of 10% of the sale price is required. The buyer will be given two weeks to make the deposit into a government-registered escrow account.
Closing the Sale of a House
Closing the sale of a house in Costa Rica will typically take up to 60 days once the sale is agreed upon. As a buyer, you must ensure that the funds are ready for transfer ahead of time.
Once the funds have been transferred, the real estate attorney will complete the closing. See to it that the attorney is a notary public who can make sure that the purchase can be registered in San Jose.
The amount of closing costs depends on the sale price and the length of time it takes to transfer the property. A buyer is expected to pay any costs associated with the purchase.
Transfer Fee, Tax, and Notary Services
Around 4% is paid in stamps, taxes, and other duties related to the sale. In addition, buyer need to shoulder costs for notary services, which is normally in increments of 15,000,000 CRC. All these costs round up to roughly 10% of the sale price.
Registering the Property
Registering the property is the final step in closing a house sale in Costa Rica. You can either register it under a corporate name or individual name. More often, a house is purchased and placed under the name of a corporation to make the process easier.
If you go this route, ensure that your attorney is experienced with the process. Your attorney will be responsible for registering the sold property in the National Registry in San Jose.
After Buying a House
Once you have the house keys in hand, ask your attorney's help in transfering utilities registration under your name. You will need to go to the ICE and water company that serve your area and pay any relevant fees.
Have the account numbers for the electricity and water company handy to avoid any delays or having to make return trips.
Obtaining a Costa Rican Property Title
If any legal issues come up involving the legitimacy of property ownership, then you can easily obtain the property title or legal proof. This will deter any party from reclaiming property or land that is not legally theirs.
By confirming with the National Registry, you will know for certain that your property was legally purchased.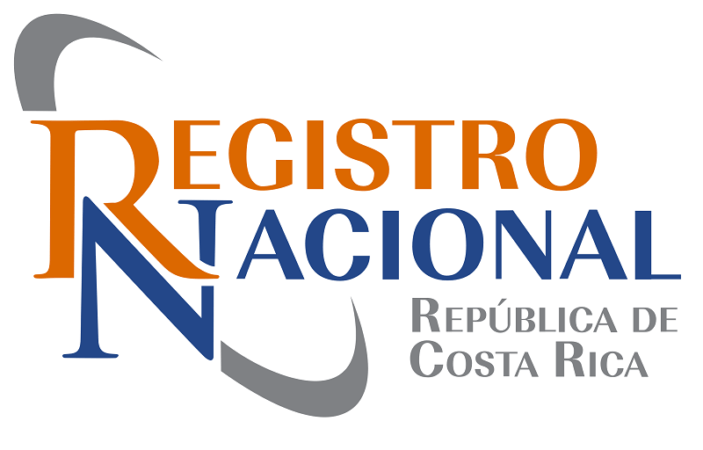 You may come across a property or home that is not titled. So if you look into the property's status and discover that it is untitled, do not buy it. This way, you can avoid a lengthy legal battle that may result from multiple dubious claims on the property.
Regardless, you need to know that once you have registered an untitled property, other parties can legally make a claim for it provided that ten years have not lapsed after registration was initiated. Ultimately, it is best to stick to a titled property or home that is already registered and ready for any build or sale.
Building a House
Houses in Costa Rica come in a wide array of designs and styles. Naturally, beach-style homes can be found in beach towns. In inland areas, villas and bungalows are common. Go deep into the jungles and you may find tree house-style homes.
In Costa Rica, you can design your home however you want to.
House Builders
You should also be careful when choosing a home builder if you decide to build instead of buy.
The realtor you work with can help you purchase the land title and ensure that it is build-worthy and located in an area with a low crime rate. A reputable builder with considerable experience in the industry will always act with your best interests in mind.
Before hiring a home builder, do some background research on the number of homes that the builder has constructed in your chosen area. This is crucial for budget planning reasons; the cost of building a house, including the cost of transportation and shipping of building supplies, varies greatly.
Usually, when a home is being built near a coast, you can expect higher costs for the construction project because it's far from a major city and the construction workers will likely need to live onsite throughout the duration of the build.
Obtain the builder's credentials too. Obtain evidence of any home building training or any certifications associated with building a home.
Also, remember to find out the costs associated with landscaping, fountains, gates, terraces, walls, or swimming pools. If you find out that the costs are a lot less than a competitor builder's, you need to ask why. A builder who is on the up and up will have no problem explaining every detail of the build's price. When the quote is low, you can expect that the builder will be asking for more money later on.
Request to see the builder's portfolio, if possible. If they don't have one, you might have to put in the legwork. Go around and take a look at the homes that have been built by the builder and ask the owners what they think about their homes. Finding out whether a homeowner is happy or unhappy with what the builder has built for them can say a lot about the builder's credentials and reputation.
You may find that many expats were happy with the home build process and the smooth process. The bottom line is that you need to do some research so you'll know what to expect in terms of construction costs, project quality, and the builder's reliability.
The Costs Involved in Building a Home
Many issues can easily come up during a home build, which could have an impact on the overall cost. Because of these issues, the per-square-foot price could easily vary, usually between $100 – $200.
Costs of labor/contracting, materials, and differing conditions of the property, starting from the first dig to when the final touches are applied, could all contribute to the final, total price.
You will notice that a construction crew typically consists of laborers who are paid very little and a few staff members who have received a university education. This is in accordance with laws mandating that individuals who have a degree in the field they work in must be paid more than those without.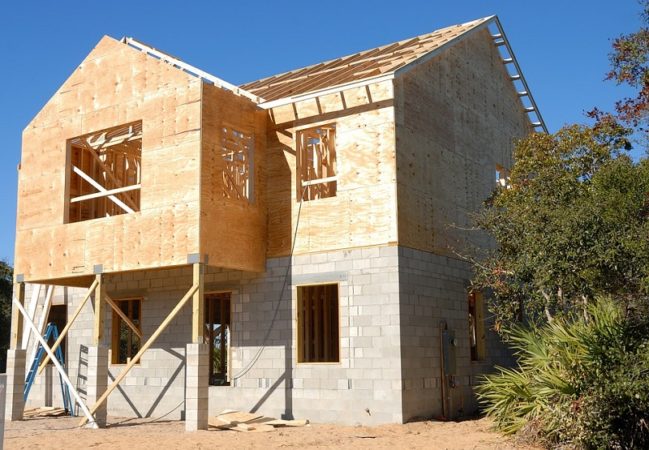 Having individuals with an undergraduate degree on the team can make the costs higher, but it will be worth every penny. Likewise, the contractors whose reputation is highly regarded will rarely be available due to high demand. You will find that the contractors like these will also be within their right to charge more than usual for their work.
Although you are free to choose your builder, it is a good idea to also make sure that the builder considers quality over price especially when it involves building a home you plan to live in.
A Home Build is Not Something to Take Lightly
It is never a good idea to cut costs while building a home from scratch. It might be tempting to reduce costs, but paying good money for quality materials and labor will ultimately be worth it. Avoiding cutting costs will also help prevent issues and unnecessary restorations in the future.
To ensure high quality, it's important that the building site be supervised by trustworthy personnel who can oversee the work being done. Often, it's best to hire an outside foreman or architect who will visit the site and take care of any ongoing issues and handle any necessary paperwork.
The cost of living in Costa Rica may be low, but some things cost a lot of money — that includes hiring a supervisor onsite for a construction project which can easily cost $5,500.
However, that is a small price to pay when you think about how much more it would cost to make future repairs.
Cost of Building a Home
Because the materials make up the majority of the cost of building a home, prices could easily increase due to inaccurate estimates or if the contractor tries to earn more than they should. So you don't get ripped off, do your homework first on how much materials cost. Talk to other expats to know what they paid for materials.
Keep in mind that if you work with a contractor with a high reputation, there's some guarantee that their work will be of high quality and that they will charge a fair price. If you account for everything in your budget, including materials for tiles, cabinetry, lighting, stonework, and counters, the cost of these materials and the work that goes into building and installing them will make up a huge portion of your home's total build cost.
With all of these considered, the average price of a home can range between $58,000 – $100,000 for a single family home.
If you do not have enough cash with you and are considering transferring money to your Costa Rican bank account from a foreign source, read this article to find out the best way to send money to Costa Rica.