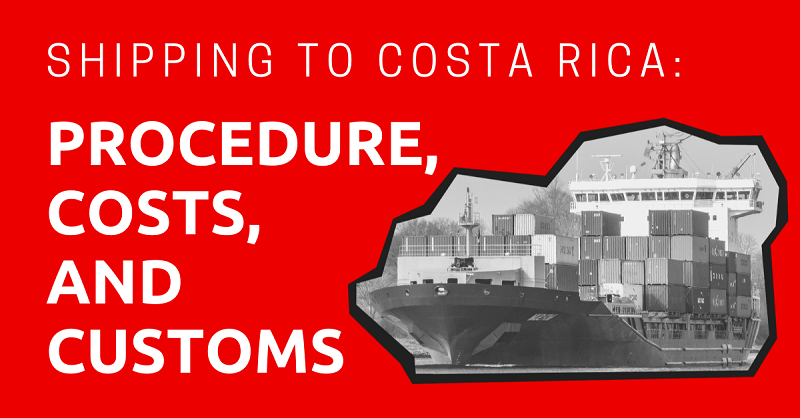 Are you shipping a parcel to Costa Rica?
Are you planning to move there and need to ship some of your household items?
This article offers you the groundwork for shipping your items to Costa Rica from the United Kingdom, the United States, Canada, and other locations.
This article also offers useful information on how to make sending large and small shipments to Costa Rica easier as well as tips to ensure a smooth transition during your planned move.
You can find information about shipping paperwork, options, shipping companies, and customs in this guide. You may even find answers to questions you haven't even thought to ask.
This article will take approximately 18 minutes to read. Don't have the time right now? No worries. You can email the ad-free version of the article to yourself and read it later!
Shipping Paperwork
The required documents for shipping to Costa Rica will vary based on the nature of shipment, but the basic paperwork will typically include:
Commercial invoice or export license if you are exporting commercial products
Bill of lading for ocean cargo and airway bill for air shipments
Packing list, itemized
Insurance certificate
Certificate of origin, in some cases
Although it seems like there's a lot of paperwork required when shipping items to Costa Rica, it is really not as complicated as it appears.
All of the paperwork should be provided by your shipping company. In fact, they can confirm what type of documents you need to provide. For example, FedEx offers an electronic trade document service along with samples of certain forms.
Writing Costa Rica Addresses
The mailing addresses in Costa Rica are not standardized like addresses in the UK and North America. With the exception of the capital city San José, not all streets in most areas in Costa Rica are identified by names but rather by proximity to landmarks. Also note that postal codes in Costa Rica are relatively new.
This is the standard format of a Costa Rican address. Make sure to translate it to Spanish before sending.
Name of addressee
Distance in meters from a local landmark
Province, canton, and district
Zip code and country
Here is an example of a residence address:
Mr. Carlos Mora
From St. Luke's Church, 25m to the east and 50m to the south, blue colored house
Guanacaste, Santa Cruz, Santa Cruz
50301 Costa Rica
If you are sending a package to a post office box rather than a residence, you would substitute "Apartado" for the landmark. For example:
Mr. Carlos Mora
Apartado 246-6789
Guanacaste, Santa Cruz, Santa Cruz
50301 Costa Rica
Wikipedia lists all the provinces, cantons, districts and postal codes in Costa Rica. You can also use the World Postal Code look-up tool.
Some expats prefer to have their mail sent to the nearest Correos (the post office in Costa Rica) and pick them up there.
Preparing Packages
Marking your shipment as fragile is a good precautionary measure. However, your message can only be read by humans, and chances are that there will be mechanical handling during transport. Try to prepare your shipment to withstand the shock of bumping into other packages, temperature shifts, pressure changes, and compression from stacking. Packages are also subject to vibration from airplanes, trucks, and conveyor belts.
Here are some tips for preparing your package to help protect the contents:
Use a high-quality, preferably new corrugated box. If you must reuse an old box, make sure it is in good condition, and remove all traces of old shipping information.
Pad the contents using a cushioning material like bubble wrap, secured with tape to avoid shifting. Place wrapped items in the box. Use a box within a box if the items are fragile or odd-shaped.
Cover the contents with a loose-fill product such as foam peanuts, also known as packing peanuts.
Prepare a sheet with your contact information and place it inside the box — this will be useful in case your package becomes separated from the container.
Seal boxes with tape designed specifically for sealing boxes. Avoid masking tape or office tape. Don't use twine because it can become undone and snag on sorting equipment.
Tape down the middle and then each edge where the top meets the side of the box. Closing all seams this way is called the H-taping method.
Place your shipping label on the largest surface of the box, and press to seal. Be careful not to place the label on edges or seams because that could cause scanners to misread the label.
For a visual of these steps, watch this FedEx video.
Shipping Large Items to Costa Rica
If you are moving household goods or vehicles, you will want to hire a reputable moving company experienced in packing, transport, and delivery on an international scale. Using this form, you can quickly get five free quotes from companies that ship to Costa Rica from anywhere in the world.
Container Shipping
When transporting bulk items, movers will load your packed boxes into steel containers that can be loaded onto a rail and/or ship. Depending on the size of your shipment, your goods will likely be conveyed in a 20-foot or 40-foot container. These are the standard sizes.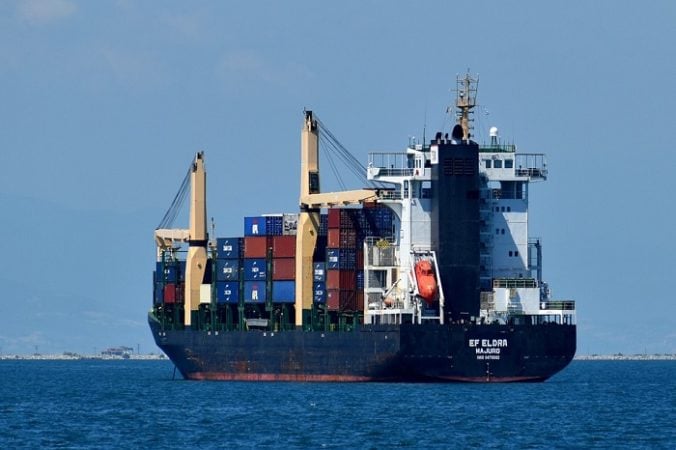 A three- to five-bedroom house will generally fill the interior of a 40-foot container. If you are moving from a home that consists of one or two bedrooms, your furniture and personal belongings may fill up a 20-foot container. If your cargo does not occupy a whole container, the transporter will include your freight with other shipments in a batch to fully utilize the space. The terms used to describe these shipments are:
FCL: Full container load
LCL: Less than container load
An FCL may be more expensive, but you won't have to share the container space, and you will probably get your shipment faster. With an LCL, your goods may be held up at the port pending the arrival of other shipments, until the container reaches capacity.
Freight Forwarder
Freight forwarding is a critical service in international shipping. The freight forwarder serves as your logistics partner, connecting you to appropriate local service partners and providing oversight to the shipment.
Hire a freight forwarder with a network of local connections and in-depth knowledge of international shipping. An accomplished freight forwarder has the capacity to troubleshoot obstacles and facilitate a smooth transport.
Using the Freightnet online directory, you can search for freight forwarders in Costa Rica and request quotes from them.
Shipping Companies
If you search the internet for "household goods moving companies to Costa Rica," the search results will display several international moving companies.
Here are a few shipping companies that transport cargo to Costa Rica:
United States General Shipping Line (USG) ships from the U.S.
Latin American Cargo (LAC) ships from the U.S. and Canada
Excess Cargo ships from the U.K.
Amiri Cargo ships from the U.K.
Shipping Costa Rica ships from the U.S.
Many shipping companies also work as a freight forwarder that offers a complete container shipping service, starting from packing your stuff on your original destination to unpacking it in a new location.
You can use this form and get five free quotes from shipping companies that can do container shipping worldwide, including Costa Rica.
Cost
Costs vary based on distance, volume, container size, and other variables. When shipping from the east coast, Port Limón, which lies in the Caribbean Sea, is your best option. When shipping from the west, Port of Caldera is best. Both ports have a large capacity.
The United States General Shipping Line quotes the following rates for a 40-foot container from U.S. cities:
From Seattle to Caldera: $2,050
From Florida to Limón: $2,650
Some people like to ship certain items by air. It is the faster mode of transportation, and if there are certain items you will need immediately, that may be the better choice. Just be aware that it is more expensive than ocean shipments.
What costs $195 as part of an ocean freight may cost as much $1,000 if you send by air.
According to Freightos, "ocean freight accounts for 90% of all shipments. It's relatively inexpensive and reliable."
Shipping Time
You can use the Freightos international shipping time calculator to estimate the transit time of your cargo.
For illustration purposes, here are the transit time ranges of a 40-foot container to San José, Costa Rica from:
New York, NY, USA: 14 – 31 days
Montreal, Quebec, Canada: 16 – 21 days
London, U.K.: 21 – 25 days
Shipping Small Items to Costa Rica
Using a trusted international courier when shipping small items can make the process easier. The top services provide online access to information about how to prepare your package, how to determine the cost, and what documents you will need to complete. They also offer online tracking, printable forms, and customer support.
The International Trade Association advises that mailed packages to Costa Rica require postal documentation.
Shipping from the USA to Costa Rica
When sending small items from the USA to Costa Rica, you can use the United States Postal Service (USPS).
Based on the type of package you are sending, you can select from several USPS international mail services. The price varies with the weight.
Global Express Guaranteed: Up to 70 pounds
Priority Mail Express International: Up to 66 pounds
First-Class Mail International: Up to 3.5 ounces for letters and postcards, and up to 15.994 ounces for large envelopes
First-Class Package International: Up to 4 pounds
You can only use Priority Mail Express International for Costa Rica if you are shipping to Alajuela, Cartago, Heredia, or San José.
You can complete the customs forms online or at your local post office.
Shipping from Canada to Costa Rica
When sending small items from Canada to Costa Rica, you can use Canada Post.
If your package is no more than two kilograms, you can send it by Small Packet Air or Surface. If you are sending a heavier package, up to 30 kilograms, your options are Priority Worldwide, Xpresspost International, International Parcel, or Tracked Packet services.
The Canada Post website offers information on required documents and a form you can complete to calculate your rate.
Shipping from the U.K. to Costa Rica
When sending small items from the U.K. to Costa Rica, you can use the U.K. Post Office. Of the international options, International Standard is the service for sending parcels to any destination in the world within six to seven working days. Prices start at £1.70. You can complete customs forms online.
Private International Services
As an alternative to the government post offices, you have the option to use private international delivery services. The most popular companies include FedEx, DHL, and UPS.
Although private international services tend to be more expensive than the government post offices, they are more flexible and faster since they have their own fleets.
There's no major difference among these private shippers. They offer various packages coming with different delivery speed and price. You can use any shipping company that you feel comfortable using the most.
Here are examples of these services.
FedEx
FedEx ships to Costa Rica from anywhere in the world including Canada and the USA through their FedEx International First program.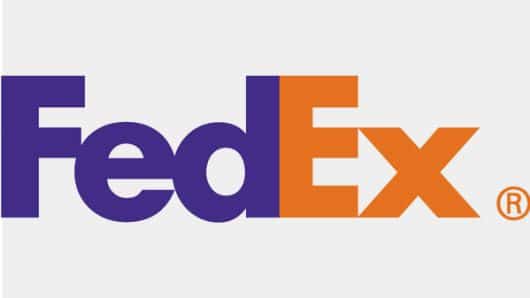 From the USA: Up to 150 lbs., 108 inches in length, 130 inches in length plus girth
From Canada: Up to 68 kilograms, up to 274 centimeters in length, 330 centimeters in length and girth combined
The website offers a tool to get rates and transit times to Costa Rica from the USA and Canada.
DHL
With DHL, you can ship packages to Costa Rica that are up to 25 kilograms with the maximum dimensions of 80 x 80 x 80 centimeters. Prices and packaging tips are available on the DHL website.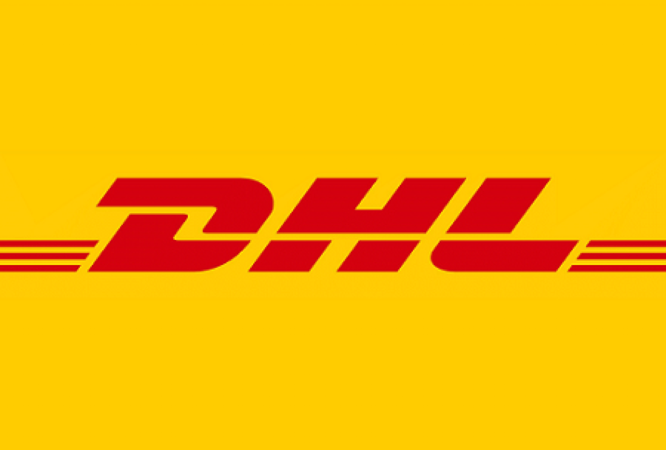 DHL offers to collect your goods from your residence or workplace as a standard practice. They also have a network of 3,500 service points where you can drop off your parcel. On the DHL website, you can search for locations by typing in your postcode.
A customs invoice must accompany the shipment. This would be a commercial invoice if your shipment has a commercial value or a pro-forma invoice if you are shipping gifts or personal items. DHL will generate the correct form for you to complete once you book the service.
Tip: Dropping off your parcel at one of the DHL nationwide depots will save you money.
UPS
UPS offers shipping services to Costa Rica through its UPS Worldwide Express program. This includes in-house customs clearance and a two-day transit time.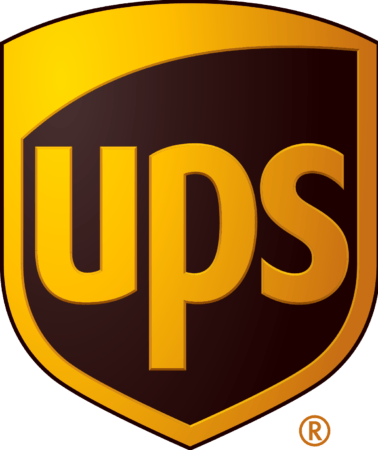 From Canada to Latin America, you can use the UPS WorldWide Express Freight Midday service. It includes door-to-door service with in-house customs clearance and a two-day transit time.
Entry Points for Shipments
Of the three ports (Limón, Puntarenas, and Golfito), Puerto Limón sees the most traffic. Port facilities for Limón and Puntarenas, located at Moín and Caldera, are equipped to manage cargo containers.
The country's primary international airport is Juan Santamaría Airport. Liberia has an international airport, servicing beach resorts on the Pacific coast. Lineas Aereas Costarricenses (LACSA) is a national airline, servicing Central America, the Caribbean, and the U.S.
Costa Rica Customs
Below is the essential information you need to know about Costa Rica customs. If you have an unusual situation or have any questions, your best resources are your shipping company contact or freight forwarder.
You can also browse through frequently asked questions or contact the Costa Rican Customs Office directly at:
Dirección General de Aduanas (General Directorate of Customs)
San José, Costa Rica
506-2299-9390
The International Trade Administration cautions that "Costa Rican customs procedures are complex and bureaucratic."
Duty Rates
Customs officials will assess duties and tariffs based on the total value of your cargo and the accompanying documentation. To understand how goods are classified for purposes of determining tariffs as well as restricted and prohibited items, visit the website of the Costa Rica Ministry of Tax Authorities.
Tourists, citizens, and foreign residents are eligible for a tax-free shipment up to a maximum of $500. This is known as a passport bonus.
If your shipment has a customs value under $1,000, a customs agent is not required to process it. The shipping company can pay the taxes on your behalf.
VAT
A consumption tax is a tax imposed on a product at every stage, from production to sale where value is added. Hence, the tax is identified as "value-added tax" or VAT. In Costa Rica, imported items are subject to VAT at a rate of 13%.
By adding the cost, insurance, and freight (known as the CIF value), the excise tax (if applicable), and the duty, you can calculate the amount on which the tax is based (tax basis).
Some items are taxed at reduced rates. For example, wood supplies are taxed at 10%. Some items are exempt from VAT or zero-rated. These include medications and essential items that a typical household would normally include on a weekly shopping list ("basic basket").
Restricted and Prohibited Items
Phytosanitary certificates are required for bulk agricultural goods. The following items can only clear customs with an import permit granted by the Costa Rican Ministry of Health:
Cosmetics
Pharmaceuticals
Vitamin supplements
Medical devices
Agricultural and other chemicals
Toxic substances
Insecticides and pesticides
The following items are prohibited:
Used clothing and shoes
Used rimless tires
Firearms
Here are estimated shipping times for small packages to Costa Rica:
| | | |
| --- | --- | --- |
| Departure Country | Service | Estimated Shipping Time |
| USA | USPS | 1-10 business days |
| Canada | Canada Post | 6-7 business days |
| U.K. | U.K. Post | 6-7 working days |
Insuring Your Package
For your peace of mind, you may want to purchase shipping insurance.
Generally, you are able to purchase shipping insurance directly from the shipping company. If it's bulk shipping, the cost of insurance is usually around 3% of your declared value and it will cover your items in full.
If it's a parcel shipping, a shipping company might automatically give you insurance for a specific amount. They might also be able to provide you optional coverage to increase the coverage limit.
Again, cost and coverage depend on your declared value.
Here is some additional information about popular insurance companies.
USPS Insurance
The insurance limit varies by the destination and type of service. For Costa Rica, Priority Mail Express International (PMEI) insurance is no-charge for up to US$200 for products or US$100 for nonnegotiable documents. You can purchase additional insurance of up to US$5,000 to protect against loss or damage. Cost is based on declared value.
Canada Post Insurance
When shipping to Costa Rica with Canada Post, you will automatically receive up to CA$100 of liability insurance coverage. You must enter the declared value of your contents on the shipping label. You can purchase additional coverage for goods valued up to CA$1,000.
UK Post Insurance
When sending items to Costa Rica via UK Post, standard insurance protection ranges from £20 to £200, depending on the service you select. You can purchase enhanced coverage that protects goods valued up to £2,500.
FedEx Insurance
If you buy FedEx pack-and-ship services, FedEx will cover your package of up to US$100. Liability coverage of up to US$1,000 applies for fragile and high-value items as well as items with a market value that is difficult to determine. You can read the FedEx office packing pledge.
UPS Insurance
For international shipments, UPS covers liability insurance up to US$100 with no declared value. If your items are worth more, you may purchase additional insurance up to a declared value of US$50,000 for a package or US$100,000 for a pallet.
DHL Insurance
For insurance through DHL, you would pay 1.5% of the declared value of your shipment.
Common Mistakes
When you ship your items to Costa Rica, try to avoid these common mistakes. Otherwise, your items might be delayed or lost.
Submitting documentation with incomplete information
Writing incomplete addresses on shipping labels
Using the wrong packaging material
Choosing a shipping company without getting several quotes first
Shipping items that may be cheaper to buy in Costa Rica
International Shipping Tips
Here are tips on moving to Costa Rica from Going Pura Vida that you may find helpful:
Even if you love your wooden furniture, consider selling or donating it. Once you get settled in Costa Rica, you can buy inexpensive, customized wooden furniture that is beautiful and also built to hold up in Costa Rica's extreme temperatures. And it will save you money on shipping.
If you are thinking about shipping your car from North America, reconsider. It will require either a larger container or an additional container. Depending on the vehicle's age, import fees can be anywhere from 50% to 80% of the car's value as assessed in Costa Rica.
Now, on to You
Now that you are armed with facts, tips and resources to research further, you can feel confident that your shipment will soon be on its way and arrive safely in Costa Rica. Be sure to partner with experts in the field to guide you, and don't be afraid to ask questions.
Related articles: