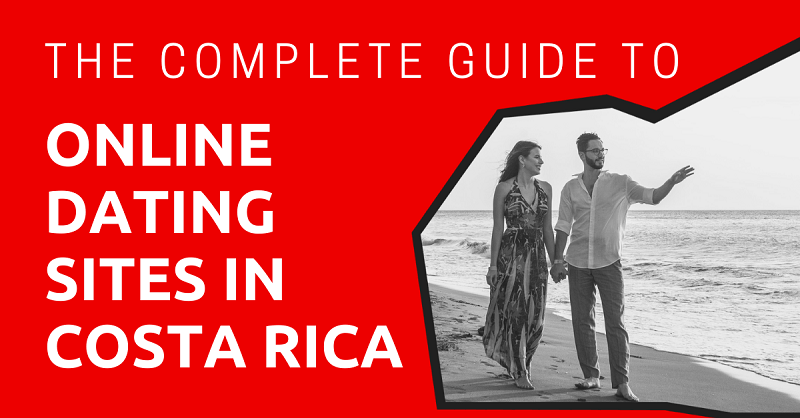 Unlike in many other countries, being an expatriate in Costa Rica does not give you a wide variety of online dating options. Certainly, there are dating sites suitable for expats who move to Costa Rica, but these cater almost exclusively to those who prefer to date Latin American women. If you want to meet other expatriates to date in Costa Rica, you might have to screen and filter your results based on your nationality or the nationality of people you prefer to date.
You might choose to date locals, i.e., Latin men and women, because they are after all well-known for their attractiveness and allure. Meeting locals in Costa Rica's abundant parks and recreational spots is fairly easy, but finding expatriates from your own country might prove challenging. You can expect to pay premium fees for sites that carefully match you based on personality, nationality, and other criteria.
Men generally have an easier time meeting women in Costa Rica because in Latin culture, pursuing women aggressively is an accepted male gender role, especially considering the tremendous appeal of Latinas.
This article will take approximately 15 minutes to read. Don't have the time right now? No worries. You can email the ad-free version of the article to yourself and read it later!
General Tips for Dating in Costa Rica
Costa Rica may be a small country in Central America, but it does boast a tropical paradise that attracts thousands of tourists who may find themselves drawn to the country's attractive men and women. Most Costa Rican women demonstrate conservative values regarding love and marriage, while most men ooze machismo.
Foreign women who use dating sites to meet local men should be aware that Latin men tend to have a more aggressive attitude toward romance compared to white men or non-Latinos. So expect to meet men whose flirting may come off too strong.
If you're exploring your options for dating in Costa Rica, we recommend these tips and tricks when using dating websites and apps.
Be Ready to Start Dating
Make sure that you're prepared to date, and a good way to see what's available is to commit to a date. Latin women sacrifice some of their most closely held attitudes to pursue online dating, and they don't respond well to partners who haven't cleared their lives for new relationships. Carrying a torch for a former lover definitely violates the terms of online dating. Make sure you're ready to accept new someone into your life or bed.
Be Willing to Use a Paid Dating Site
If you're serious about online dating — even if it's just to find one-night stands — you should be willing to pay for a better service that accurately screens dating candidates. Try to avoid dating sites that ask few questions because these are the sites that people use to make fake profiles.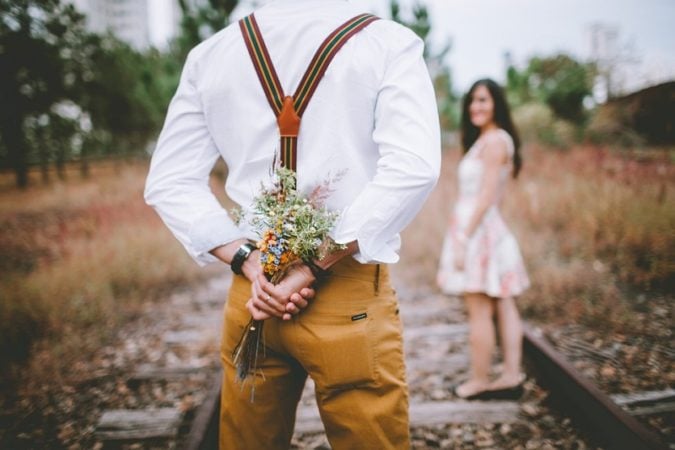 If a paid site has more of the type of people you're seeking, don't hesitate to invest. For example, those looking for a long-term relationship should invest in a paid site to get successful results.
Use the Site's Resources Fully
If there are personality tests, take them to increase your chances of finding someone who is more compatible with you. Matchmaking on the basis of education or intelligence also proves reliable for matching many couples.
Don't Pretend
Pretending to be someone you're not is a common failing of newbies to online dating. Rest assured that the truth will be revealed eventually, and if you're looking for a long-term relationship, you'll torpedo your chances before you even begin. Being yourself is an essential aspect of successful dating.
Don't Take Failure Personally
If things don't click, don't take it personally. Online dating can prove disappointing if the other person misrepresents things, rejects you, or fails to meet your expectations. You can't force a relationship that just isn't working, so don't dwell on failed dates.
Focus on Your Strengths
Everyone has key strengths, and you should highlight yours. Post several photos of yourself to give potential mates a better idea of not just your looks but also your interests. You can post photos of you in different situations like interacting with friends, attending a formal event, or playing on the beach. Discuss your interests, hobbies, and opinions about current events. If possible, demonstrate the things you like to do such as flying drones or collecting rare T-shirts.
Don't Reveal Too Many Intimate Details
Revealing too much personal information almost always backfires. In today's world, many people might attempt to steal your identity, use personal information to their advantage, or become obsessive-compulsive stalkers. You should avoid revealing too much information about past relationships, your family, or highly personal matters. Don't post photos or videos meant to be private, and sharing everything you do is just asking for trouble.
Dating Convenience Provides a Strong Structure
Convenience is often overlooked by those expecting magical experiences. Those rarely occur, and you should try to be satisfied with a convenient date with someone who shares some common attitudes and interests. Convenience is the basis of many successful relationships, so don't ignore "comfortable" dates.
Turn Off Your Dating Apps
While on a date with a new person, it's amazing how many people are continuing to receive app notifications about new prospects. The only way to give romance a chance is to focus solely on your current date. You won't be fully present if you're getting messages from other potential dates.
Avoid Inactive or Fake Profiles
Some dating sites and apps like Tinder don't request much information, and people can easily submit fake profiles. Signs of fake profiles include only posting one out-of-focus picture and little-to-no genuine information. If you don't receive replies to your queries quickly, consider that profile a lost cause.
Use Only High-quality Photos
Costa Rican men and women have a reputation for naturally oozing sex appeal. Although you can't fake sex appeal, you can post various high-quality photos on your online dating profile to present yourself in the best light.
Best Dating Sites in Costa Rica
Let's take a quick look at dating websites you can use to find your dates in Costa Rica.
Latin American Cupid
Latin American Cupid has more than 5 million members consisting primarily of Latin American singles from Costa Rica, Mexico, Brazil, Colombia, Peru, Venezuela, the Dominican Republic, Argentina, Chile, Ecuador, Puerto Rico, Cuba, and other Latin countries. You can find a healthy mix of Latino men and Latina women seeking short- or long-term relationships.
Most women members seek marriage-minded men, and many of the men do as well. That said, many men use the site to hook up for one-night stands, but that's acceptable with full disclosure.

This popular dating site is free to join, but communicating with paid members is limited unless you become a paid subscriber. Most women don't pay, so men are forced to pay if they want to communicate with any woman who catches their eye.
Warning: You should expect to spend some extra time screening fake and inactive profiles. It's worth the effort based on the broad reach of the dating site for contacting Latina women. However, if you're looking for a long-term relationship, you should consider subscribing to a paid membership and focusing your search efforts on other paid members.
The costs of membership are based on the plan you choose. There are three tiers: Standard, Gold, and Platinum. Standard membership is free, but you're restricted from contacting other unpaid members. Gold memberships cost $10 per month if you pay for a full year in advance after pre-qualifying for the first month at the price of $29.98. Platinum memberships cost $12.50 per month for one year of access, but you can try a 3-month membership at $23.33 per month.
You also get access to more than 30 reputable niche dating sites, so that you can further qualify your date choices by region and other criteria.
eHarmony
The eHarmony dating site collects personal information that's crucial to successfully match expatriates looking for specific types of matches. These information help the site find long-term matches for members more often than other dating sites.

If you're looking strictly for residents of Costa Rica, you'll have your work cut out for you in screening profiles in various ways to find perfect matches based on an expatriate's specific nationality. That said, many singles don't mind the extra screening if it turns up true dating candidates for long-term relationships.
eHarmony markets itself as the best international dating site for making real connections based on compatibility. It has members in every country, so it's certainly possible to find a partner to date and/or for marriage. The site has helped more than two million people find true love, so the site might prove quite valuable for expatriates looking for love.
Note that paying the costs and administration involved in compatibility matching are seldom worth the effort for those only looking for casual dating or one-night stands. However, the company's filters are perfect for finding Ukrainian or U.K. expatriates living in Costa Rica.
The costs of true love are well-known to those who have been looking for a long time. Don't expect a top name like eHarmony to offer any discounts. The costs of dating are held in strict confidence, but according to a post at Healthy Framework, the costs for different eHarmony membership tiers run as follows:
Premium Light 6 months membership for $65.90 per month

Premium Plus 12 months membership for $45.90 per month

Premium Extra 24 months membership for $35.90 per month
Badoo
Badoo has similar pros and cons as Latin American Cupid. The primary advantage of Badoo is that it ranks as the top social dating site in the world for anyone looking for casual dating experiences.

The site features a free version, but you have to upgrade to a paid membership to communicate with potential dates. Site verification features reduce the number of fake and inactive profiles, which you should expect to find on any site offering a free membership option. Note that Badoo strictly monitors content to remove unwanted marketing communications.
The site allows multiple ways to communicate with paid memberships. It is perfect for those testing the waters and those looking for stress-free, casual dates. It's even useful for finding fellow expatriates interested in casual dating. The site promises new features in the future, but so far, members are still waiting. However, many appreciate the quirky yet minimal features that currently exist.
Warning: Those looking for a long-term relationship will find more success at other sites like EliteSingles or eHarmony. Badoo is perfect for those looking for hookups based mostly on physical attraction — it's the largest dating site in the world with more than 318 million members worldwide.
The costs of upgraded membership are based on a system of credits. Credits cost $2.99 for 100 credits, $7.99 for 550 credits and $19.99 for 2,750 credits. Most special features cost an average of 100 credits.
You can upgrade to premium membership for one day for $0.79, one week for $3.99, one month for $9.99 or lifetime access for $59.99. All memberships automatically renew based on your payment information unless you cancel.
Tinder
Credited for starting the swiping craze, Tinder ranks as one of the world's largest dating apps. It might be necessary to sign up to meet a large number of expatriates, and you've got nothing to lose with a free membership. Upgrading unlocks many of the advanced features, but the free version is fairly serviceable.

The upgraded version allows you to use the Passport feature to tweak address and location, which is a big advantage for expatriates who travel frequently. Unlike other dating apps, Tinder doesn't impose time limits on messages. The explore section allows you to browse potential mates with whom you might share common interests and may be compatible with you, whether you're looking to date fellow expatriates or Costa Ricans.
Warning: Tinder is used for all types of dating, from casual to serious, marriage-minded dating. Tinder attracts a healthy cross-section of people looking for casual sex, one-night stands, regular dates, marriage, and everything in-between. It's important to know what your date expects, and be sure to let your date know your expectations as well.
The free version of Tinder allows you to make dates and communicate. Tinder Plus lets you rewind your browsing activities and enjoy "Passport" privileges. For those younger than 30, Tinder Plus charges $4.99 for one month, $14.99 for six months, and $19.99 for one year. Those over 30 pay $7.99, $23.99 and $31.99, respectively. You can also choose Gold and Platinum plans.
One Scene
One Scene is an online dating site for LGBT people. It's worth noting that Costa Rica became the first Central American country to recognize and legalize same-sex marriage, and One Scene is a site that can help members of the LGBT community find dates or potential life partners in the country.
It ranks as the top LGBT dating site worldwide, and Costa Rica being an LGBT-friendly country makes it even more attractive as a place for LGBT to relocate as expats.

Note that the information you share on this dating site does not guarantee protection from revealing your sexual orientation or gender identity. There is a feature that lets you block pesky people who contact you too often or whom you have no interest in dating.
One of the site's advantages is that it is quite popular and well-established. On the other hand, its main disadvantage is the lack of certain features, such as a mobile app, standard vetting of identities/profiles, and an option to pay anonymously.
The cost of membership is $6.95 per month, and you must cancel your membership to stop automatic membership renewals on your credit card.
Now, on to You
Costa Rica is a relatively small country, so you might want to consider using regional or global dating apps and sites to meet potential dates. That's to make sure you get the most out of "Pura Vida" which literally means "pure life". This is a frequently used term in Costa Rica when someone wishes to express their feelings or describe someone's personality.
As an expat in Costa Rica, you might have to do some heavy screening and filtering to find the perfect expatriate date, or you could be more daring and try to go on a date with a Costa Rican who can expand your horizons, share your interests, and with whom you can develop intense chemistry. The dating sites and apps we recommended should sufficiently cover the board for most people looking for a date of any kind.