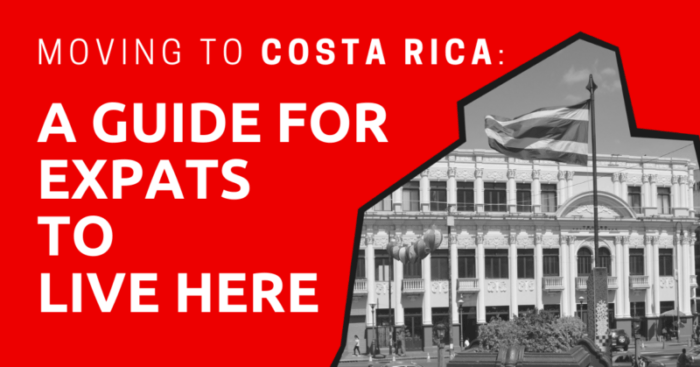 There is only one Latin American nation that can boast of having the longest continuous democratic rule and a commitment to peace without the need of a standing army.
Costa Rica is where many expats have been enticed to relocate, thanks to its peaceful nature, cultural diversity, tropical weather, amazing biodiversity, hundreds of pristine beaches, and a relaxed way of life.
The country is becoming more popular among expats especially retirees from the United States and European countries.
In this article, we are going to guide you through everything you need to know about moving to Costa Rica, from getting ready to move to another country to setting up your life once you're there.
In case you are looking for a shipping company to move your household stuffs, you can fill out this form and get quotes from different shipping companies at once.
This article will take approximately 40 minutes to read. Don't have the time right now? No worries. You can email the ad-free version of the article to yourself and read it later!
Why Costa Rica?
The greatest advantage of moving to Costa Rica has a lot to do with the country's social fabric. While Costa Rica is still considered to be a developing nation, the World Economic Forum has listed it as one of the happiest and most sustainable countries in the world due to its stable democratic tradition, a truly affordable healthcare system, and a continued commitment to peaceful rule despite being located in the volatile Central American region.
The country's folkloric motto, "Pura Vida," translates into "pure life," and it is a testament to the overall well-being of residents who know that they live in a privileged land.
Spanish is the official language, but English is widely spoken in communities where North American and European expats have settled. Expats who are familiar with shared Latin American cultural traditions will find Ticas and Ticos, as the people of Costa Rica are known, to be friendly individuals whose priorities in life revolve around family, getting along with others, and observing conservative traditions while practicing tolerance.
Expats from Canada and the United States generally find it easy to assimilate to the Costa Rican way of life because of historical cooperation and cultural affinity.
There is a lot to like about this country, which takes pride in being a world-class destination for ecotourism; to this effect, you can never go wrong with taking a vacation here, but a permanent move could be a different story altogether.
This is not a cosmopolitan country, and there are certain idiosyncrasies as well as living factors that may not sit well with everyone.
Cost of Living
Expats who have traveled extensively or who have previously resided in other countries will tell you that Costa Rica is an expensive country compared to other Latin American nations, but this is not necessarily the case.
According to the Big Mac Index published by The Economist on an annual basis, the cost of one of these iconic sandwiches in Costa Rica was about $4.12 in 2020 — almost twice as high as the cost in Argentina, a country that is listed among the 20 largest economies in the world.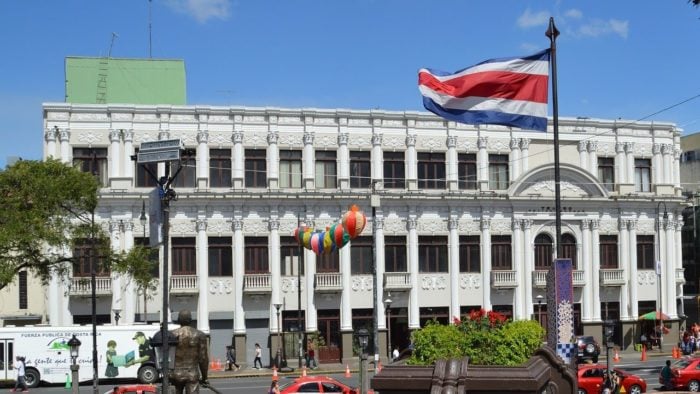 Your mileage may vary when comparing the cost of living among different areas within Costa Rica; if you choose to live in an upscale gated community by the beach, one that caters to wealthy expats, your cost of living will be substantially higher than if you choose to live in a coffee growing region in the mountains.
With this in mind, here are some monthly living costs for expats living in Costa Rica in 2020 in U S dollars; one for Tamarindo Beach, an upscale coastal community where many expats live, and one for Turrialba, a picturesque farming community in the mountains:
Renting a three-bedroom home:
* Tamarindo: $1,500
* Turrialba: $500
Water, electricity, and garbage collection:
* Tamarindo: $154
* Turrialba: $75
Premium cable television (international channels) plus residential broadband internet (60 Mbps)
* Between $84 and $90 for both communities
Individual meal at a modest restaurant:
* Tamarindo: $14
* Turrialba: $9
Medical care:
* Expats who enroll and pay into Caja Costarricense del Seguro Social, the public healthcare system, for about $30 per month, have access to 100% healthcare as long as they are active contributors.
* A private medical insurance policy for a 60-year-old woman would cost about $2,500 per year. This type of insurance provides comprehensive coverage at private hospitals and clinics with extremely low deductibles. Many expats opt for this type of private coverage because of the greater quality of care.
Transportation:
* One-way bus fare from the main international airport to downtown San Jose costs less than $2 for a 26-kilometer trip.
* A cab ride costs $1 to board and $1 for every kilometer traveled, which means that getting from the airport to the capital city would cost less than $30.
Based on the above examples, where you choose to live in Costa Rica will determine your living expenses. There are some communities that are even more affordable than Turrialba, but you will not find many expats living there; you are more likely to find them along the beaches and in towns dedicated to ecotourism.
At the same time, you can find opulent spots in the Central Valley, which is the large metropolitan area in the middle of the country, where the high cost of living results in many expats being priced out.
According to a 2018 survey by International Living, a single expat can get by on an income of $1,600 per month; some retired couples are able to live comfortably, including healthcare and transportation, for about $2,500 per month.
Visas
It is relatively easy for expats from the United States, Canada, and the European Union to get visas; the same goes for other countries such as Australia and other G20 member nations that have good diplomatic relations with Costa Rica.
The main visa categories include:
Non-Residents
Tourists from the aforementioned countries are granted three-month visas at the port of entry and without prior request. You can extend this visa automatically by leaving the country and coming back after a few days, but doing so will only prolong your status as a non-resident; it is generally better to request a formal extension, particularly in cases where you're visiting to work as a journalist, for business purposes, or to receive medical treatment.
Temporary Residents
This category is quite popular among expats who either receive a pension, are self-employed professionals, have enough funds to live here for a couple of years, intend to invest in the country, will be appointed as executives by a company operating in Costa Rica, will play in a professional sports team, or already got married to a citizen.
If you have stable income that can be easily deposited into a local bank account, which is rather easy to obtain, you should be able to upgrade your tourist visa to a temporary residency, which can be turned into naturalization after a few years.
You can find information about other visa categories, including those specifically for researchers, religious workers, technicians, investors, and students, in the Embassy of Costa Rica website.
Where to Live
This is not a large country; you can fit its territory 3.5 times within the state of Florida. About half of the country consists of nature preserves, but you can still find low density regions to accommodate five million residents, of which nearly a million are expats, primarily from Nicaragua.
The following cities and communities are among the most popular for North American and European expats: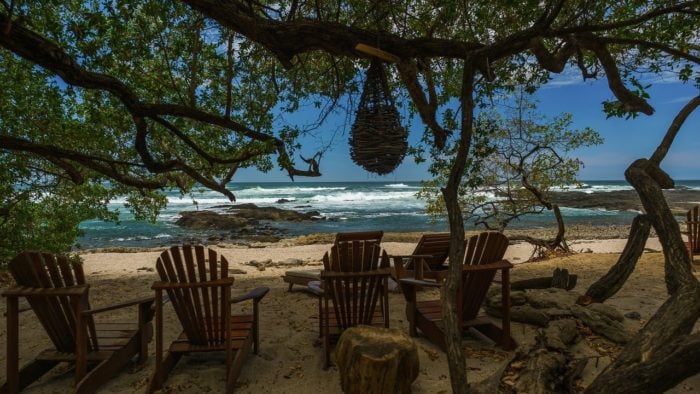 Guanacaste
This northern province borders Nicaragua, and it is home to many paradisiacal beaches that get overrun with tourists during the high season. Tamarindo Beach, Playas del Coco, and the Gulf of Papagayo are filled with upscale beach resorts and gated communities where wealthier expats tend to flock.
These expat towns are not known for being affordable, but they are gorgeous places to live, especially if you are an avid golf player who also enjoys the beach.
The Central Valley
This large region of Costa Rica is home to the Great Metropolitan Area of San Jose, a very populous region considered to be the most cosmopolitan in the country.
Communities such as Escazu and Santa Ana have modern and upscale neighborhoods where you can find stylish shopping malls and commercial strips that resemble suburban California. Depending on the district, the cost of living can be even higher than in Guanacaste.
The Occidental Region
In the outskirts of the Juan Santamaria International Airport, which is next to the city of Alajuela and northwest of San Jose, quite a few upper middle class neighborhoods have been developed since 2010. For the time being, the majority of home buyers and renters are Tico families, but some expats are beginning to discover them.
If you are willing to move a bit farther away to the west, you will find expats who have found towns such as Atenas, Grecia, and Sarchi to be more laid-back and far more affordable. Moving to these occidental towns will put you closer to the edge of the Central Valley, which means that you will be about 40 to 60 minutes away from the capital, but the weather and the atmosphere will be worth it.
As long as you are prepared to integrate with the locals, you will likely enjoy moving to these semi-rural towns.
Jaco Beach
This coastal town is for serious surfers and for expats who prefer speaking English and partying at American-style bars and casinos.
Many residents lament that this is no longer a family-friendly beach town, and they also feel that it is starting to resemble Long Beach in California; however, there are quite a few spectacular beach mansions in the area, including one owned by legendary NFL quarterback Tom Brady and his supermodel wife Giselle Bundchen.
The Southern Pacific
Once you head south of Jaco Beach, you will find amazing beach towns such as Dominical, Uvita, Ojochal, and Quepos. Ecotourism and offshore fishing are the main drivers of the local economy; this is a place where you can enjoy activities such as hiking, ocean kayaking, whale watching, and many others.
Life is good in these towns, although it can also feel a bit isolated until you head east about 40 kilometers to Perez Zeledon and San Isidro, two communities where smart expats enjoy more suburban convenience at lower prices.
Puerto Viejo in Limon
The Caribbean coast of Costa Rica has a different flavor. Life is slower, the climate is more humid, and the locals are livelier. The port city of Limon welcomes cruise ship travelers as well as maritime trade; to the south, the slightly remote towns of Cahuita and Puerto Viejo are where expats who enjoy a more bohemian lifestyle have settled.
You are bound to find more Canadian and European expats here when compared to the rest of the country.
Rural Costa Rica
About half of the communities in Costa Rica can be described as rural towns; some are small cities in the mountains while others are not that far from the coast or national parks. These towns are home to families who work the land, but they will always welcome expats looking for a very quiet lifestyle.
Coffee growing regions near the Poas Volcano, where Starbucks has its own hacienda and farm, are very charming and quite affordable. Naranjo is not far from Sarchi, and it excels in coffee production. Coronado has quite a few dairy farms and a climate that is never too hot nor cold. Turrialba offers everything from potatoes to dairy and from coffee to tropical fruits. San Vito, near the border with Panama, has traditionally attracted Italian expats, and this is a place where even a modest income can be comfortably stretched.
Moving to Costa Rica
There are exactly eight ports of entry in Costa Rica: Two terrestrial checkpoints along Nicaragua, two along Panama, a cruise port in the Caribbean, another one in the Pacific, and two international airports.
Although the Tobias Bolaños Executive Airport in San Jose can also accommodate international arrivals, it is rarely used by expats.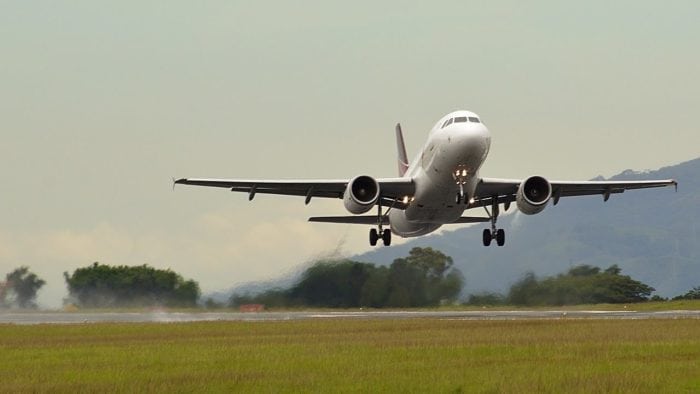 Flight Options
Landing at the Daniel Oduber Quiros International Airport in Guanacaste will invariably cost more than doing so at the Juan Santamaria International Airport (SJO) just outside of the capital city.
For most expats, it will make more sense to land at SJO because it is more affordable and offers more connections to other points of the country.
With regard to landing at the Guanacaste Airport, you may be able to find seasonal fare deals to make it more affordable, but they may not compete against SJO. Costa Rica has not operated a flagship air carrier for years; for this reason, you are more likely to arrive on a flight operated by a carrier from the United States or Canada.
Direct flights from Europe typically take off from Barajas International Airport in Madrid, but there are some seasonal options from London, Paris, and Frankfurt.
There aren't many domestic flights because this is a small country, but the ones that depart from the main airport are incredibly cheap and will get you to any destination in about 30 minutes. A one-way flight from San Jose to the beaches of Guanacaste will cost less than $100; some of these are sightseeing flights aboard small propeller aircraft equipped with panoramic windows.
Documents and Important Items
Assuming that the ultimate goal of visiting Costa Rica will be to become a temporary resident and perhaps a permanent expat, you should bring more than just your passport. Be sure to carry all forms of identification from your home country, particularly numbered cards issued by a national or regional agency; for example, United States citizens or residents should bring social security cards and driver's licenses.
If you intend to drive in Costa Rica, an international driving permit will cover you for three months; after that, you will have to get a local driver's license.
Get a police background check from the country where you have legally resided over the last three years, and make sure it has been stamped with the apostille convention; this will be a hard requirement when you apply for a temporary resident visa, and it will be easier to get before you leave.
Other documents that are useful to certify with apostille prior to your departure include:
Birth certificate
Marriage and divorce certificates
Professional licenses
Tax returns showing your income
University degrees
Pension statements
Military discharge papers
Make sure you carry original documents as well as photocopies; needless to say, you should also scan digital copies and keep them in secure digital storage, which can be an encrypted USB drive or cloud folder.
Bring all prescription medications along with the slip issued by your doctor; you will likely be able to fill a prescription here at a local pharmacy with just a quick medical evaluation, which will probably be free or at very low cost.
If you have a record of immunization, be sure to bring it with you, and keep in mind that coming from the African continent or South America, with the exception of Argentina and Uruguay, will require you to get a yellow fever immunization. An exception applies if you are 60 or older, and this vaccine must have been administered within 10 days of entering Costa Rica.
With regard to the coronavirus pandemic of 2020, be sure to check with the consulate or directly with the Ministry of Public Health or Foreign Affairs for guidance on whether you are allowed to enter Costa Rica from certain countries.
With regard to personal computing devices, Costa Rica adheres to the GSM protocol, which means that you can safely bring an unlocked smartphone that supports 2G, 3G, 4G, and LTE networks. As of mid-2020, prepaid SIM cards with enough credit to last you 15 minutes on a local call will cost you about $2, and they can be obtained at the airport, at cell phone shops, or even from street vendors.
These prepaid SIM chips are ready to make international calls, and they can be easily recharged with credit at many points around the country, including "pulperias," which are small town convenience stores. You will find that wireless services are very affordable and efficient in Costa Rica, but the country does not yet support 5G networks.
Shipping Large Items
Many expats, particularly those who move here from North America, choose to bring larger personal items that do not fit in their checked luggage, and there are valid reasons for doing so.
First of all, if you have top-of-the-line home appliances such as smart refrigerators, electric stoves, combination washer/dryers, wine chillers, and home theater systems, you may not be able to find them here; even if you do, you will end up paying significantly more with the import surcharge and value-added taxes.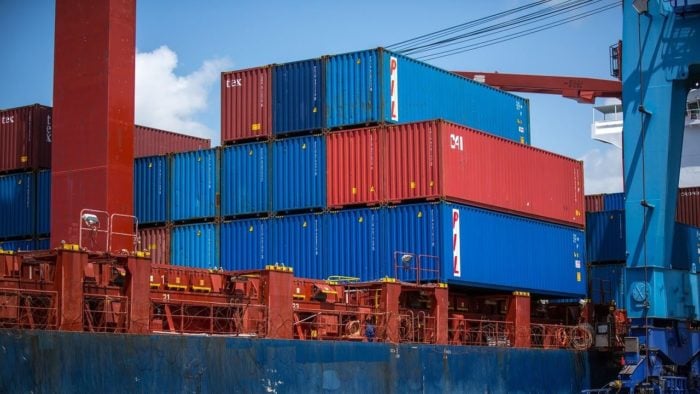 When you evaluate shipping costs and import taxes, you will find that they are often more reasonable than having to buy everything from scratch. Anything that was expensive in the United States, for example, will be far more expensive here.
Naturally, you can always start over and shop for furniture and appliances here, which can be quite affordable if you do not mind modest functionality. High-end items will cost you more and are harder to find.
It is not unusual for expats to ship vehicles, motorcycles, appliances, electronics, personal items, tools, and even supplies to Costa Rica. If everything can ship in a maritime container, it will likely arrive in the ports of Limon or Paquera; items can be shipped from here to the central customs facilities for secondary inspection and taxation if needed. Once the items have been released, they can be transported to your new home in Costa Rica.
Your best bet will always be to work with movers in Costa Rica that work with international partners. As can be imagined, there are no shortage of these partners in the United States, but you can also find them in many other countries. The key is to find the right international shipping company that can work with customs agents in Costa Rica.
A good strategy in this regard is to get various quotes from experienced companies. It is important to compare the various services offered because not all companies will offer door-to-door service. As for the matter of handling your items within the country, you will be surprised at the professional services provided by Tico movers once the items are released from customs; they can easily deliver even to the most remote spots of the country in the same day they pick up shipments.
Settling In
No matter what your reasons may be for moving to Costa Rica, there is no doubt that you will be able to find various options to accommodate the lifestyle you seek. The experience of visiting while on vacation and making a permanent move as an expat will not be the same; however, you can get a good idea on extended stays, which are available as tourism visas to individuals from the United States, Canada, the European Union, and other countries.
Many "perpetual tourists," those who exit Costa Rica for a couple of days and return to extend their visa for a few more months, end up becoming expats because they get to learn about how things really work.
Living a relaxed, orderly, and productive life in Costa Rica is neither difficult nor impossible; in fact, International Living ranked Costa Rica as the third most desirable country for retirement in 2020. Retirees are not the only expats settling down here; young professionals, families, and military veterans have also made Costa Rica their home for various reasons.
Looking for a Home
Although there is an active real estate market that enjoys reasonable participation by expats, renting is usually the first option for individuals because it tends to be easier and more affordable.
It is estimated that 20% of the housing market in Costa Rica is dedicated to rental properties; this percentage used to be considerably lower a few decades ago because Ticos tend to hold on to family homes, and they generally dislike having to pay rent if they can avoid it by staying with relatives. But this does not mean you won't be able to find a nice place to rent at a reasonable price.
The influx of expats is one of the reasons the rental market has expanded in Costa Rica. Landlords know that their properties are located in a desirable nation, and they think they have a better chance of increasing their lease revenues with foreign tenants.
With this in mind, some expats believe that Costa Rica is the most expensive rental market in the Americas, but this applies to families who earn median incomes, which happen to be very low.
Median rents in Costa Rica are about half of the national median in the United States. In 2019, the average American tenant paid about $1,220 for a one-bedroom apartment on a monthly basis.
In Costa Rica, you can rent a similar property for less than $600, but definitely not in a gated beachfront community or in a trendy neighborhood in the hills overlooking downtown San Jose.
If you play your cards right, you can find three-bedroom homes with generous living space and large backyards in semi-rural areas for as low as $200 a month.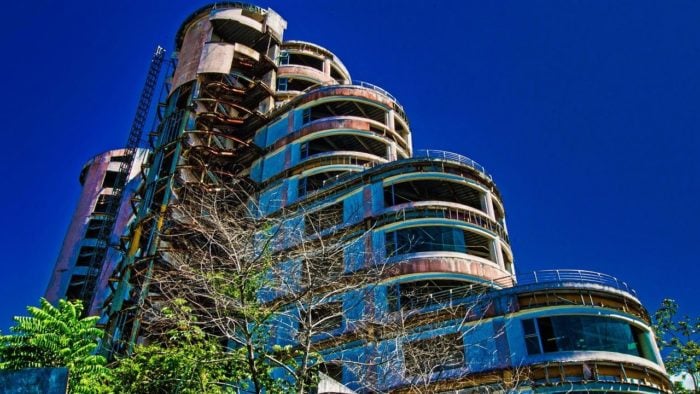 Moving into an expat community in Costa Rica will almost guarantee you will pay at least twice as much as the median monthly rent, and perhaps maybe more.
Dealing with a real estate broker who caters to expats is a one-way ticket to paying a more expensive lease contract; your best bet is to look for properties listed on online classified platforms such as Encuentra24 and Mercado Libre, but if you see listings written in English or offered in U.S. dollars, this is a clear sign that they are seeking expat tenants, which usually means a higher monthly rent.
Lease contracts in Costa Rica are subject to the oversight of Public Law 7527, which grants more rights to tenants than counterpart laws in jurisdictions such as the U.S. Verbal contracts are difficult to defend or litigate in court, and this is why you will want them written in Spanish and stamped by a Notary Public.
If the monthly rate is to be paid in dollars, euros, or any other foreign currency other than the Costa Rica colón, the landlord will not be able to raise the rent unless a new contract is executed. Annual increases are limited to the national inflation rate. Tenants are automatically granted seven calendar days from the agreed payment date to satisfy their monthly obligation without incurring late fees.
Rental agreements are valid for three years, but they can be broken by tenants with a written notification presented a month in advance. Conversely, landlords can break the lease with written notice delivered three months in advance, which means that the length of contracts is pretty much open.
If you tell a landlord that you will only stay for a couple of months, the contract can be executed for that term, but there will be no need to renew it because the law provides for tacit extensions. As long as you notify the landlord, preferably in writing, that you will be leaving one month in advance, the lease can be legally broken anytime.
Deposit payments are customary but optional; they are usually charged at the rate of one month, and some landlords will accept 50% upfront and the rest of the deposit to be paid at a later time, usually in the second month.
The payment of utilities can be included in the monthly rent fees if so desired; otherwise, it is up to tenants to make payments in the name of the landlord, and these services can be paid in multiple locations that range from banks to supermarkets and even drugstores.
Finding Work
Although Costa Rica is a country that attracts thousands of migrant workers from other Central American and Caribbean nations, high unemployment has been a pressing national issue in recent years. For this reason, expats should not expect to easily find a job when they arrive here.
Nonetheless, many expats manage to find work at call centers, language teaching academies, resorts, tour operators, schools, and even multinational corporations.
In general, foreigners must either be residents or have a valid permit in order to work in Costa Rica. Work permits are requested and obtained by employers; they are expected to pay all fees and handle all paperwork requirements.
Expats find that working here grants them many rights and benefits such as health insurance, workers compensation, minimum wages per occupation, liquidation payments, Christmas bonus, and vacation days.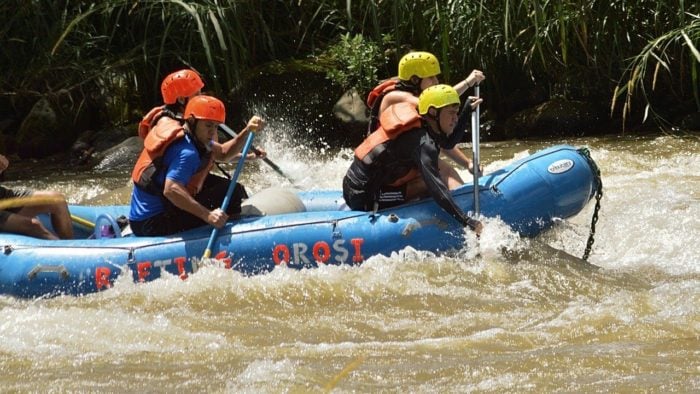 Expats who work for a foreign company do not need a work permit as long as their payments come from abroad. This is how many American expats worked for sportsbooks based in Costa Rica until a few years ago.
Let's say a freelance business consultant from Ohio moves to Playas del Coco in Guanacaste; if she continues to complete work for online clients outside of Costa Rica, she will not require a work permit and her income will not be taxed here.
If the same consultant is hired by an American bank and continues to work from home in Costa Rica, she will not need a work permit either. Keep this in mind because this method has become more popular among expats, particularly since the currency exchange rate turned favorable in 2020.
Language teachers can find job listings on the Costa Rica section of Craigslist; this is also where sporadic sportsbook and call center postings can be found. LinkedIn will usually yield good results, but the most comprehensive job database is ElEmpleo.com, where you can narrow your search based on the languages you speak fluently.
Opening a Bank Account
Personal banking in Costa Rica is quite efficient and affordable, but opening an account can be a bit of a headache for expats who are not residents or who do not have a work permit.
Once you have a DIMEX card, the residency identification document sometimes called "cédula de extranjería," opening a bank account is as easy as walking up to the customer service counter of any branch and requesting it.
If you only have a work permit, some banks will allow you to open an account, but others will not. The same goes for expats who only have passports; some banks will accept this form of ID as long as it is valid and stamped with a current visa, but others will not.
The lack of consistency with regard to opening banks with just passports or work permits in Costa Rica is frustrating. You may be told by a bank employee over the phone that you can open a simple savings account with just a passport, a local address, and a mobile phone number, but you may be told otherwise when you get there.
When this happens, you can try going to another branch office of the same bank and things will be different. A bank that denies your application today may accept it a week later; unfortunately, this is the way many things work in Costa Rica.
For some expats, a better option is to establish a Costa Rican business entity, which can be as simple as a personal trust as complex as a corporation. The bottom line is that you get a "cédula jurídica" that allows you to get a commercial bank account that works like a personal one.
As a business entity, there are many things expats can do before they become residents; they can purchase real estate, vehicles, establish commercial operations, and conduct investment transactions. Registering as a business entity in Costa Rica is something you can do with a local law firm.
Banks in Costa Rica fall under two major categories: State-sponsored and private. The Big Three banks are state-sponsored and provide unlimited deposit insurance in case of default or failure; they are Banco Nacional, Banco de Costa Rica, and Banco Popular.
Banco Popular is unique in the sense that it is the only one where your funds cannot be turned over to third parties even if they have a court order, unless it is for the purpose of paying child support.
Private banks tend to charge more fees and are often associated with foreign institutions; for example, Scotiabank has a loose partnership with its Canadian namesake but mostly for branding purposes. If you have a Scotiabank account that you opened in Vancouver, don't expect to be able to simply transfer it over to a branch in Costa Rica, although you may save on foreign ATM fees. Your deposits are not backed or guaranteed at private banks.
Once your Costa Rica bank account is open, you will find it convenient and easy to use. You can send money here. Paper checks have been a thing of the past for decades; everything is handled via mobile app and ATM transactions.
A personal savings account does not charge fees outside of $10 per year for debit card use. Intra-bank transfers are instant and free of charge. Online and mobile banking security is enhanced with two-factor authentication as well as physical tokens.
Taxation
You can make up to $1,460 in personal monthly income generated from wages or business activity without having to worry about paying taxes; this is based on currency exchange rates in mid-July 2020, and most working Ticos do not earn that much.
From $1,460 to $2,144, personal income is taxed at 10%. The tax rate climbs to 15% from $2,145 to $3,761, then to 20% from $3,762 to $7,521. Anything over $7,522 is subject to 25% taxation, the highest rate. As previously mentioned, income earned in other countries is never taxed. Naturally, taxpayers get standard deductions based on their dependent spouses and children.
Taxes are pretty high on certain imports, particularly vehicles and some electronics, which you can expect to be assessed with rates starting at 13%.
Since 2019, Costa Rica has been implementing a value-added tax system that ranges between 10% and 13% for most goods and services. Some stores and service providers include this VAT on their prices and fees because they are in charge of remitting them to the revenue collection agency. In 2020, a 1% sales tax went into effect for most supermarket items, but there were strong calls for its postponement because of the coronavirus pandemic.
Property taxes and real estate transfer fees are pretty reasonable, and they can be reduced when the transactions are conducted through business entities.
Schooling
"More teachers than soldiers" is the unofficial motto of Costa Rica, a country that takes pride in having abolished its army in exchange for a solid educational system. Free public schools are everywhere; they provide one or two meals per school day in addition to immunization and dental cleaning services.
Many expats send their children to private schools because of the language teaching aspect; the English taught at most primary and secondary public schools is not sufficient for career purposes. Some public high schools have strong bilingual education curricula, but the merit-based admission system can be limiting.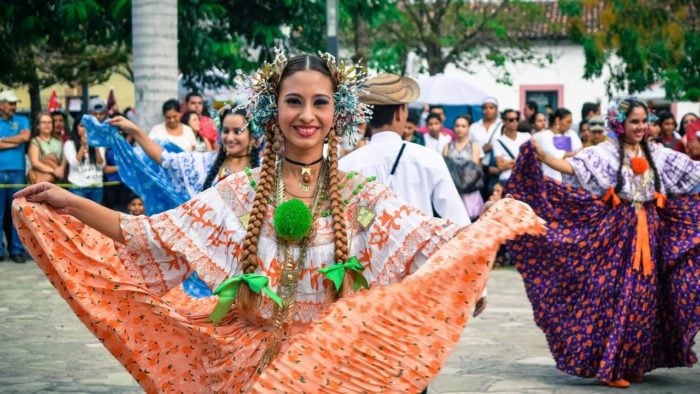 Compared to many other countries in the Americas, private school tuition in Costa Rica is very affordable, and the quality of education is high.
Public universities in Costa Rica are often ranked along with the best of Latin America; foreign students who manage to gain admission to these schools will find tuition rates to be very reasonable, particularly for scientific programs.
There are quite a few private colleges and universities around the country, but the quality of their programs pales in comparison to their public counterparts; the only exception would be the Instituto Centroamericano de Administración de Empresas (INCAE), which adheres to Harvard Business School curricula and methodology, and which the Wall Street Journal places as one of the top MBA programs in the world.
Healthcare
Children and residents over the age of 65 enjoy free healthcare in Costa Rica through the Caja Costarricense de Seguro Social, a national system supported through universal care schemes. The easiest way to enroll in this system is through an employer.
In this case, you will need a work permit or a DIMEX residency card, and you will contribute into the universal scheme with deductions that start at about $12 per month depending on your salary. Please note that this contribution to La Caja includes not only healthcare but also the national retirement system.
The public healthcare system in Costa Rica has been compared to Health Canada and the Veterans Administration in the U.S., which means that it is as good as it can afford to be. La Caja will not let you down in terms of healthcare, but the system has been overwhelmed for years because it never turns down treatment for the needy or the uninsured, thus resulting in long lines and reduced quality of care.
Many expats prefer to enroll with the Instituto Nacional de Seguros (INS), a state-sponsored insurance company that offers comprehensive coverage for very reasonable premiums; for example, a policy for a woman in her 60s may cost about $2,000 per year, and it would feature very low deductibles in exchange for care at prestigious private hospitals, the kind where medical tourists from the United States often travel to.
You can find out more on our guide to health insurance for expats in Costa Rica.
Private medical care at local clinics and neighborhood pharmacies is an option that many Ticos and expats alike prefer to La Caja, and this is because they get to skip the long lines and bureaucratic unpleasantness; the cost of treatment is inexpensive, particularly with regard to prescription medications.
One word of advice: Clinics in expat communities tend to hire English-speaking physicians and medical workers, but they are known to charge more for this language advantage. On the other hand, since many physicians here study and practice in the United States, Canada, the United Kingdom, Australia, and other English-speaking nations, chances are that they will be able to communicate with foreign patients outside of expat neighborhoods.
Language
Despite government efforts to manage programs that could turn Costa Rica into a bilingual nation, the reality is that Spanish continues to be the most predominant language.
You may hear nothing but English spoken in tourism destinations and expat communities such as Jaco Beach, Tamarindo, and parts of Quepos, but you will not hear it again beyond these areas with one exception: Limon on the Caribbean coast, where Afro-Caribbean residents have Jamaican ancestry, and they speak Mekatelyu, also known as Lemonese Creole.
Younger Ticos are becoming more fluent in Spanglish thanks to inadequate language education and influence from American and Mexican television programming, but Spanish still reigns supreme.
After about a year of living in Costa Rica, many expats feel comfortable with Spanglish, but your best bet is to learn Spanish. You should not have any problems finding language academies or expat learning clubs. If your native language is English, you will certainly have an advantage in terms of getting jobs once you get a work permit or DIMEX card.
Utilities
Under Public Law 7527, property owners are expected to pay for water and electricity services billed under their names, but they also have the right to defer payment to tenants.
The responsibility of keeping these utilities turned on is shared between landlords and tenants. This means that you should notify the landlord if you are not able to pay in order to avoid disconnection.
Landlords cannot order utilities to be turned off for any reason as long as tenants occupy their properties.
Since the country mostly runs on hydroelectric power, electricity rates are expensive when compared to other countries in the Americas; they are particularly comparable to the rates paid in Italy. With this in mind, you should know that operating an air conditioning unit in Costa Rica can be expensive; thankfully, the mild climate in most of the country means that you can live without A/C.
In the Great Metropolitan Area of Costa Rica, the main water utility uses pumps to distribute water, and this creates a problem during drought periods or after major earthquakes. In smaller communities where water tanks and gravity systems are used, residents enjoy abundant pressure and much lower rates.
Most cable television providers also offer unlimited broadband internet service through coaxial cable or fiber optic networks. Some satellite TV providers offer wireless broadband service, but speeds may be capped because they use legacy 3G networks, so your best bet will always be fiber optic for residential use.
To give you an idea of the monthly costs, 112 cable channels that include a handful of premium sports and movie stations will cost about $70 per month along with 100 Mbps broadband. Although many Ticos configure their smartphones to function as a home Wi-Fi network, they are limited to metered 4G speeds.
Social and Cultural Life
Some expats who have traveled to Mexico and Puerto Rico will tell you that Costa Rica is even more Americanized, but this is true only to a certain extent. If you are familiar with Latin American culture, you will have no problem adjusting to life in Costa Rica.
Ticos are known to be very friendly and non-confrontational; they tend to welcome foreigners because they associate them with the tourism industry.
As in any other country in the world, Ticos will be more appreciative of expats who make an effort to learn Spanish and assimilate, but they are never judgmental about those who never get around to learning the language.
For the most part, the Costa Rican society is conservative by virtue of the Roman Catholic religion, which is the constitutional faith of the country; nonetheless, an Evangelical Protestant movement with even more conservative views has been taking hold in recent years.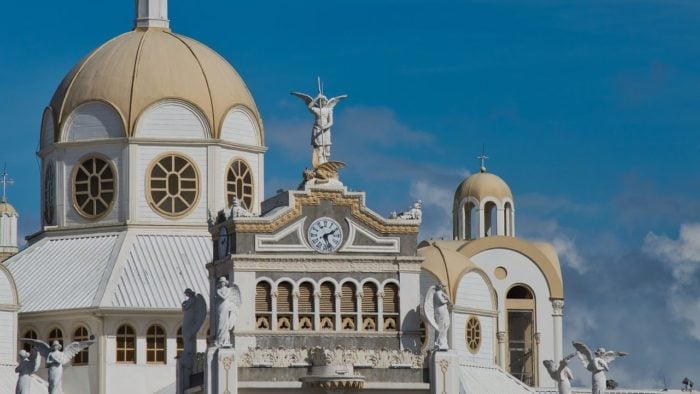 Family comes first in Costa Rica, and this includes non-relatives who forge strong bonds with locals. Expats who marry local residents should not be concerned about being accepted into the family as long as they are willing to be accepted.
For the most part, Ticos feel closer to expats from the Americas and Europe, more so than from Africa and Asia.
The Latin American ethos of having fun and enjoying life is quite strong in Costa Rica. Taking things easy is a national philosophy that some expats may find uncomfortable in the beginning; for example, you may set an appointment for a cable service installation at your home at 10:00 in the morning, but the technicians may arrive at 2:00 in the afternoon without notice and with an amusing apology.
This is the way things have worked in Costa Rica for more than two centuries, and they are not likely to change.
Expats will find that Costa Rica offers cultural activities aplenty. Museums, art galleries, theaters, cinemas, cafes, pubs, dance halls, discos, shops, restaurants, and many other entertainment venues can be found across the country.
Since this is a country where beautiful destinations beg to be discovered, you will find many opportunities to tour beaches, mountains, rivers, national parks, lakes, active volcanoes, cloud forests, rain forests, lagoons, and many other natural treasures. Going away for the weekend and getting lost in a small rural town are among the many pastimes Ticos appreciate along with football and surfing.
You should not have a problem adjusting to life in Costa Rica; once you get past the societal laissez faire attitude, you will come to embrace it. Naturally, you can gradually ease into this life by spending time with your fellow expats, but you will not want to miss out on opportunities to fully integrate.
Timeline for Moving to Costa Rica
The first step you should take is to determine the kind of entry visa your passport will grant you. If you are in the group of countries that do not require a visa application to come here for three months, you will also be able to easily extend it for another three months without having to leave the country.
Assuming that your request for a temporary residency visa is accepted on the basis that you have at least $2,500 in monthly income while you stay here, or that you will marry a Costa Rican citizen, or that you have an ambitious business investment plan to execute, the Directorate of Immigration will have 90 days to issue a decision, but this is not written in stone and may take longer. Even if you are working with a local law firm, you may have to wait longer than six months, but you will be able to obtain visa extensions in the meantime.
With all the above in mind, you cannot set a firm timeline for planning your move ahead; you will need to be flexible because you may be waiting on an adjudication from the Directorate of Immigration for months.
A law firm may be able to give you estimates based on insider knowledge or even special favors that seasoned lawyers can cash in with immigration case reviewers, but flexibility will still be key.
Let's say you meet either of the two major requirements for a residency application:
Your marriage to a Costa Rican citizen has been entered in the Civil Registry.
You can duly certify that you will receive $2,500 in lawful monthly income over the next two years, or else you have liquid access to $60,000.
When you arrive here as a tourist, you can deposit $200 in the bank account managed by the Directorate of Immigration, submit your application, and hope to be approved in three months. In the meantime, you can choose to stay here or return home, but you will still have to wait.
Getting an approval within the 90 days suggested by the Directorate would be rare and surprising, so a good rule of thumb is to give yourself at least three months to put your affairs in order.
Actually renting a place, activating the utilities, enrolling the kids in school, getting insurance or signing up for La Caja will only take you a couple of days to accomplish. As for moving personal property, equipment, or vehicles into Costa Rica, you should check with the movers; in some cases, shipping a maritime container may only take about a week.
Now, on to You
It is estimated that 10% of the population in Costa Rica are expats who have permanently relocated here. Another 10% are foreigners who go back and forth from their countries as migrant workers, seasonal visitors, or renew their tourism visa a couple of times each year.
Costa Rica is a fantastic place to visit, and it can also be great as your next home. Dust off your passport and make sure it will remain valid through your stay; head down here as a visitor and get a feel for the country.
If you need more time, extend your visa and look into a temporary rental away from the popular tourism destinations so that you can experience what living here would be like. Chances are that making a permanent move to Costa Rica will soon be on your mind.