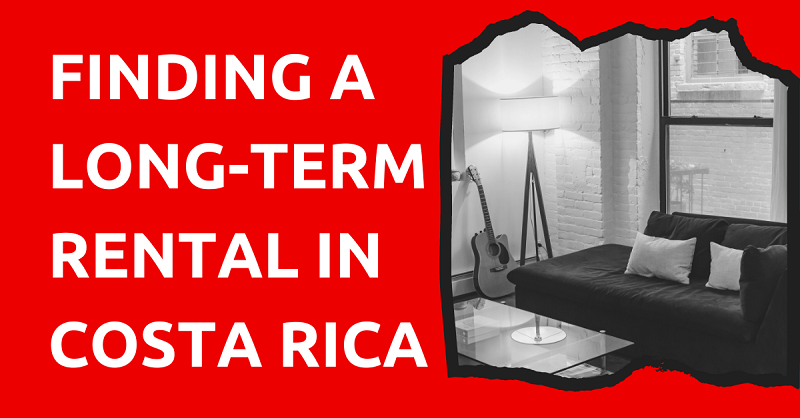 If you've just arrived in Costa Rica or are planning to move here, finding a long-term rental should be at the top of your to-do list.
Long-term rentals are a popular option for anyone who wants to stay in the country, whether their reasons are for vacationing, working, or relocating.
Generally, in Costa Rica, rentals are governed by law No. 7527: Ley General de Arrendamientos Urbanos y Suburbanos – or the General Law of Urban and Suburban Renting. According to Law 7527, any lease that requires at least a three-year commitment is considered a long-term rental.
However, it's common practice for the lease to list different terms. They may state: "The term of the present contract is for one year, renewable for another two years and will be in force starting…"
You may even find long-term rentals for as short as six months.
Having said that, this guide will help you find a long-term rental in Costa Rica, whether you're looking for a house, apartment, condo, or penthouse.
This article will take approximately 10 minutes to read. Don't have the time right now? No worries. You can email the ad-free version of the article to yourself and read it later!
Why Long-Term Rentals?
If you want to live in Costa Rica for at least a year or two,you should get a long-term rental for the following reasons:
they're cheaper than short-term rentals
they reduce the need to move frequently
they provide long-term value and security
they allow room to pursue and achieve more long-term goals such as finding work, studying the language, or building a family
Popular Long-Term Rentals Locations
You can find long-term rentals in every area of Costa Rica, but let's take a look at some of the popular destinations.
Central Valley
This is a hub for expats who want to move to Costa Rica. When I first came to the country for temporary work, I resided and still reside in San Jose.
Living in this region will give you easy access to hospitals, schools, restaurants, hotels, and more. A two-bedroom rental in this region can be as high as US$900 but as low as US$500 per month.
As the name suggests, this region is central, making it easily accessible from any point. You can shuttle between San Jose and the suburbs within an hour to an hour and a half.
Moreover, you can find long-term rentals such as condos, apartments, luxury homes.
Other high brow areas in the Central Valley area where you'll find a good number of expats are Santa Ana and Escazu, Tibas, Atenas, Heredia, and Grecia.
Being a capital city, the cost of living in San Jose is among the highest in the country. Apartments here can go for as high as US$1,800 per month.
Central Pacific Coast
This region boasts pristine beaches and parks and is close to San Jose. Popular towns in this region include Hermosa de Jaco, Manuel Antonio, Bejuco, Puntarenas.
Other areas on the pacific coast include Guanacaste and Tamarindo, which is popular with expats who want to retire in Costa Rica.
Southern Pacific Coast
If you crave quietness and want to connect with nature, then this is the region for you. However, access to certain amenities in this region doesn't come easy.
Dominical, Ojochol, and Uvita are some of the towns in this area. It's common to find studios, one-, two-, or even three-bedroom apartments and condos here.
Furnished or Unfurnished
Depending largely on what you need and whatever lease is drawn up, long-term rentals can come either furnished or not.
It's important to know the difference between furnished and unfurnished apartments, as it largely affects how much you'll pay for rent and how much you'll have to dish out for furniture after you move in.
Unfurnished apartments usually live up to their name. They're bare bone apartments and may not contain even the basics like an oven or a refrigerator.
Also, unfurnished apartments usually cost less to rent. But if you want to ship your belongings to Costa Rica or buy furniture here, then unfurnished apartments are the way to go.
Types of Long-Term Rentals
There are no restrictions on the types of accommodations you can rent. The factors that influence the price of a rental include its size, location, and whether it's furnished or not.
The types of rentals available in Costa Rica include condos, studio apartments, penthouses, villas, luxury homes, villas, beach houses, and cabins.
Let's delve deeper into some of them.
Studios
This is the cheapest option in Costa Rica. Compared to one-bedroom apartments, studios are more compact. They're designed to house everything in a single room, save for the bathroom.
Pros
studio apartments are usually cheaper than other rentals
developers usually build studio apartments in convenient places, which makes is easy to get around and access everyday needs
some studios may have on-site laundry or cleaning services
the compact space lets you get creative with how you arrange your living area
Cons
size is as much a pro as it is a con; all your belongings may not fit in a studio
you may not be able to have many guests at once
The prices for studios in Costa Rica go for around US$500 or more depending on the kind of facilities the they contain.
Condos
Costa Rica is a popular country for those looking to vacation, work, or retiree. So, condos have sprung up all around the country because of this.
Finding a condo that suits your lifestyle is easy. However, it's typical for condos to have rules and bylaws that govern the day-to-day activities within the residence.
Pros
condos have more amenities such as swimming pools, gyms, and 24-hour security
the location of condos is always an added advantage; they are mostly found in centralized, convenient places
Cons
noise is a major issue in condos
you have to live by the rules of the community
These condos provide an incredible view of the ocean. The San Jose area and other coastal areas have a good number of these Condos. The average rent ranges from around $1,600 – $2,200 per month.
However, this may increase depending on the location (if it is highbrow).
Houses
Another type of popular long-term rental in Costa Rica is a house. These include single-family homes, multi-family homes, and town houses.
Single-family homes are the most common type of rental and offer just enough space to house a family of three or four comfortably. They are also often detached from other houses.
Multi-family houses are rentals in which two or more families share, but are separated either by floor or side-by-side units.
Pros
easy to find in Costa Rica
houses in centralized regions makes accessibility to social facilities and amenities easy
they can come with other facilities like pools, laundry rooms, and yards
Cons
they require a lot of maintenance
depending on your neighbors, noise may be an issue
The rental rates for houses depend on the type you opt for. Single families range between US$1,900 and US$2,200 per month. Multi-families go for as high as US$3,500 per month.
If you want to own a home, though, you should check out our guide on how to buy a house in Costa Rica as an expat.
Penthouses
If you have a few thousand bucks to dish out on rental costs each month, then penthouses will suit you perfectly.
Penthouses in Costa Rica have balconies with breathtaking views. They also have spacious interiors, swimming pools, private entrances or elevators, vaulted ceilings, terraces, fireplaces, oversized windows, yards, office spaces, Jacuzzis, and much more.
Pros
penthouses can guarantee you privacy
they offer breathtaking panoramic views
you can enjoy a good number of facilities
you get lots of natural light
Cons
penthouse renters may feel isolated from the people in the rest of the building
noise can be a problem if located in a busy place
All of these and more can be enjoyed for at least US$2,500 per month or more depending on other benefits.
Finding Long-Term Rentals
Getting a place to rent long-term in Costa Rica is very easy I can assure you that. There are several ways to get one; in-person search, online search, and real estate agents.
In Person
I used this method when I was house hunting because people in Costa Rica are generally nice and happy to help you.
Pros
going for your house hunt in person gives you the opportunity to see it in real life
you can see firsthand the state of the rental, what it smells like, the noise levels, and how easy it is to access
searching in person gives you the chance to network with locals and build contacts that you may find useful in the future
Remember you can always go with a guide if you don't speak the language.
Cons
searching in person can be a daunting task especially when you are new to Costa Rica; without help, you may end up going in circles
your search may end up fruitless
Online
The internet has made it a lot easier to find long-term rentals in Costa Rica. There are numerous websites that you can use to find a home in the country.
The most popular ones include encuentra24.com and CraigsList. Social media is also a good place to check, with Facebook groups being a wonderful resource.
Pros
photos are usually included so you get an idea of what it looks like without visiting (however, don't be swayed by pictures online)
Google Maps can give you more details about its location, facilities in and around the area, and a street view of what the place looks like
Cons
descriptions and pictures will only show the positive aspects of the rental
pictures may be altered to erase negative aspects of the rental
a floor plan may not be provided online; this makes it difficult to know if its arrangement will indeed suit your lifestyle
Real Estate Agents
Working with real estate agents can indeed save you a lot of time, especially when the agent knows what you need.
Realtors earn roughly 5 percent to 10 percent in commissions when you sign a lease. You usually have to pay for their services except in places with a lot of vacancy – then the landlord pays their commission.
However, you need to be careful when dealing with real estate agents. Be wary of anyone who tries to force you to sign any documents or set you up with rentals that don't match your needs.
Pros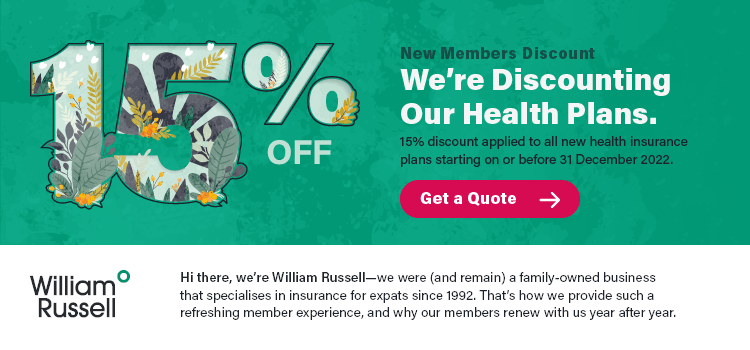 Advertisement
real estate agents know their jobs and are up-to-date with where to look
they can save you a lot of time, especially when you need to move quickly
Cons
real estate agents don't come cheap
if you're not careful, you may be misled by sweet-talking real estate agents who tell you only what you want to hear
Now, on to You
Hopefully this guide has made it easier for you to rent an apartment in Costa Rica that you love.
But as with anything in life, use common sense before signing a lease. Look at the rental in person and have a Spanish-speaking friend review the lease.
You can always hire an attorney to help check the lease as well.