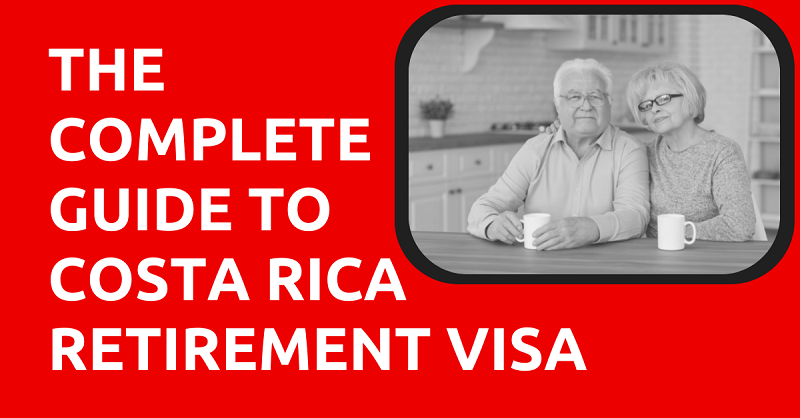 Costa Rica provides an official retirement visa for people who want to live in the country. It's a popular country with expats of retirement age, so it makes sense that there would be a streamlined retirement visa process.
The application isn't particularly difficult, and neither are the eligibility requirements. Even so, it's worth having a clear picture of what's needed so you can decide whether it's the right visa for you.
In this article, we'll go over everything you need to know about the Costa Rica retirement visa. This includes eligibility, paperwork, and the renewal process.
This article will take approximately 11 minutes to read. Don't have the time right now? No worries. You can email the ad-free version of the article to yourself and read it later!
Benefits
Known officially as pensionado, the Costa Rica retirement visa is for people who want to retire in Costa Rica. It's a visa type that's neither family-based or work-related.
Unlike work- and other business-related visas, the retirement visa doesn't require you to have a job lined up. Plus, there's no minimum age requirement for eligibility.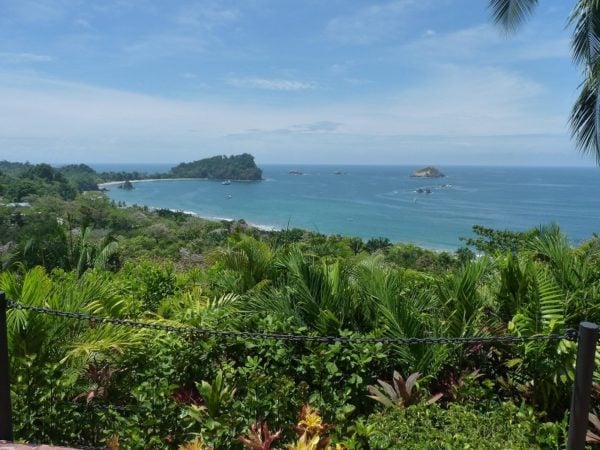 With it, you can freely live in Costa Rica for at least two years. You can also upgrade to a permanent residency and even apply for Costa Rica citizenship after being in Costa Rica for seven years. 
Eligibility Requirements
The most important eligibility requirement for a retirement visa is proof of income. You must be able to show proof of monthly income of US $1,000 ($12,000 a year) from some kind of pension. This includes sources such as:
Social Security/state pension
Military pension
Private pension
Annuities
Other sources of retirement benefits
If your only source is something like a state pension, this will of course restrict the age at which you could apply for a retirement visa. However, if you have a private or military pension, nothing is stopping you from accessing it at a younger age.
Your pension must remain valid throughout your lifetime, and you must show proof of this as part of your visa application.
In case your pension is less than $1,000 a month, you might want to consider a rentista visa instead.
Dependents
Retirement visa applicants can include dependents, too. These are spouses, children under 25, and children of any age with disabilities. You'll need proof of your relationship to do so, which could be a marriage certificate, their birth certificate, or medical records.
Adding them on to your visa application can help streamline the whole process and drastically cut down on paperwork. Note that each dependent will still need photographs for their IDs and have their fingerprints registered.
Where and How to Apply for a Retirement Visa
You can apply for a retirement visa in Costa Rica. To do so, you'll either need to enter on a short-stay visa or be from a country that's on Costa Rica's visa waiver list.
To apply in the country, you can go directly to the immigration office in San Jose. It's important to note that you must begin the application process while you're a legal (but temporary) resident in the country. It means that your visa must be valid if you have one or that your 90-day visa-free period is still valid.
To learn more, you can read this article on where to apply for a Costa Rica visa. 
That said, your current visa can expire while your residency application is ongoing. Although it can take several months to process the paperwork, it's generally fine to remain in the country while your application is being processed.
Entering the country and then applying for a retirement visa incurs a fee of $200.
Your other option is to begin the application process in your home country and enter Costa Rica on a provisional visa to finish the application.
Doing it this way removes the $200 fee mentioned above.
Documents Needed for the Visa Application
The documents you'll need for a retirement visa are the same as in every other kind of Costa Rica visa application. These are:
Birth certificate
Marriage certificate (if applicable)
2 passport-size photos
Your passport and a photocopy
Police clearance certificate
Visa application form
Letter of request, stating your reason for application and your personal details
Proof of consular registration
Receipt of application payment
The application payment is $50, on top of which you must pay $1.25 plus $2.50 for every page of your visa application. This is in addition to the $200 you have to pay if you begin the process in Costa Rica.
Most of these documents are fairly self-explanatory. Perhaps the only one worth focusing on is the police clearance certificate. In short, you need a criminal record check from your country of residence.
It simply confirms whether you've been arrested or convicted of a criminal act. The check goes back three years from the date of application and is only intended to look for certain crimes. For example, if you're American, you'd present a Federal Criminal Background Certificate. As such, it'd only list federal crimes.
You'll also need proof of your pension income, as mentioned above. This must be from a reliable source, which could be your country's government or a private pension source.
Translating and Notarizing
Costa Rica's national language is Spanish, so it should come as no surprise that you must have all your documents translated (unless you're from a Spanish-speaking country, of course).
You must hire an official translator to do this, so you can ensure the job is done properly. Alternatively, most public notaries in Costa Rica provide a translation service, meaning you can get both jobs done by the same person.
A public notary is someone who signs or witnesses documents to confirm their authenticity. It can be a fairly expensive process, so make sure you've got a bit of money set aside.
Finally, you'll also need some documents apostilled, which is another way of getting the documents legalized. You can get this done for some of your documents right from your home country (such as your criminal background check), although Costa Rican public notaries can help with this, too.
The Visa Application Process
We've already covered some of the steps in brief, but let's go over a clear pathway to obtaining a retirement visa in Costa Rica.
Gathering Documents
The first step, regardless of where you're applying, is to get your documents together. Some documents, such as your translated birth certificate, can't be more than six months old at the time of application. 
As such, it's worth getting everything together before your move to Costa Rica.
Entering the Country
Once you have all the relevant documents, you can travel to Costa Rica. Of course, it's not worth bringing your belongings at this time, just in case your application is unsuccessful.
You can ship your belongings to Costa Rica later.
If you started the process in your home country, you should have a better idea of whether you'll obtain temporary residence.
Hiring a Lawyer
This step isn't strictly necessary, as Costa Rica doesn't require visa applicants to hire an attorney to help with their application. However, if you don't speak Spanish, having a bilingual lawyer can obviously be a massive help.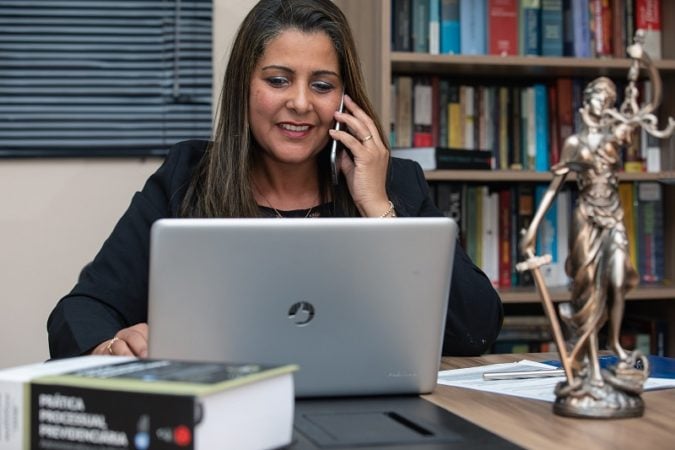 You shouldn't struggle to find an immigration lawyer in San Jose, which is where you'll need to be for your application. Although it's an extra cost, a lawyer could help speed up the process.
Contact the Immigration Office
As mentioned, you'll finish off your retirement visa application at Costa Rica's immigration office. It's where you'll take all your paperwork, attend interviews if necessary, and be issued your residency permit.
You need to book an appointment to begin, so make sure you do this once you arrive in Costa Rica.
Consular Registration
If your home country has consular representation in Costa Rica, you must go there to register. This simply means letting your country's consulate know you're in Costa Rica and are planning to apply for residency. The consulate will issue you a letter that you need for your application.
You're exempt from this stage if your country doesn't have representation in Costa Rica.
Fingerprint Registration
You must register your fingerprints with the Ministry of Public Safety. Luckily, this is also in San Jose, so book yourself an appointment and get your fingerprints scanned.
Only applicants over the age of 12 need to have their fingerprints registered.
Wait
Once you've submitted everything, you simply need to wait until it's been processed. This could take a few months, but it could be as quick as 30 days.
Ensuring all your documents are properly translated and authorized before submission will speed things up. Again, this is why it can be helpful to hire a lawyer.
Providing your application is successful, you'll then be issued your Costa Rica retirement visa.
After that, you'll be able to live wherever you want in the country!
Renewal and Adjustment of Status
A Costa Rica retirement visa is valid for two years. You'll need to renew it by proving you still have a monthly income of $1,000 and that you've spent four months per year living in the country — it doesn't need to be continuous.
To renew your visa, simply book an appointment with the immigration office. It's easier this time around, as you only need to resubmit your proof of income. Even so, it's worth starting the renewal a few months before your current visa is due to expire. This is in case there are any delays.
Permanent Resident
Although there's no limit to how many times you can renew your visa, after three years (i.e., two renewals) you can apply for permanent residency. You'll still need to prove your income, but renewal switches every five years.
There are benefits to being a permanent resident. For example, you can freely work in the country and have access to certain tax exemptions. You'll also only have to stay in Costa Rica for 72 hours per year.
It's at this point that dependents' applications become separate. You can't apply for your spouse's permanent residency status as part of yours. However, everyone who entered the country on your retirement visa can apply for permanent residency, providing they meet the requirements listed above.
Naturalization
After seven years of living in Costa Rica, you can apply for naturalization. This means becoming a full citizen of the country and, more importantly, doesn't require renewal.
You'll need yet more proof of finances for the application, and $1,000 a month is probably the minimum amount. You also need character statements from Costa Rican citizens. For applicants under 65, there's also a citizenship test.
If you've lived in Costa Rica for seven years during your retirement, it's fair to assume that remaining in the country is your intention. If so, becoming a full citizen is a great idea because you get a Costa Rican passport and the ability to vote, among other benefits.
Of course, you don't need to become a citizen. Costa Rica recognizes dual nationality, and provided that your home country does too, you won't lose anything by becoming a Costa Rican citizen.
Now, on to You
Applying for a Costa Rica retirement visa is relatively straightforward. As long as you have all your documents translated and notarized in advance, everything should go smoothly.
It generally makes sense to begin your application in your home country and just complete everything once you're in Costa Rica. However, this is only to make things more simple for you, as each method is perfectly valid.