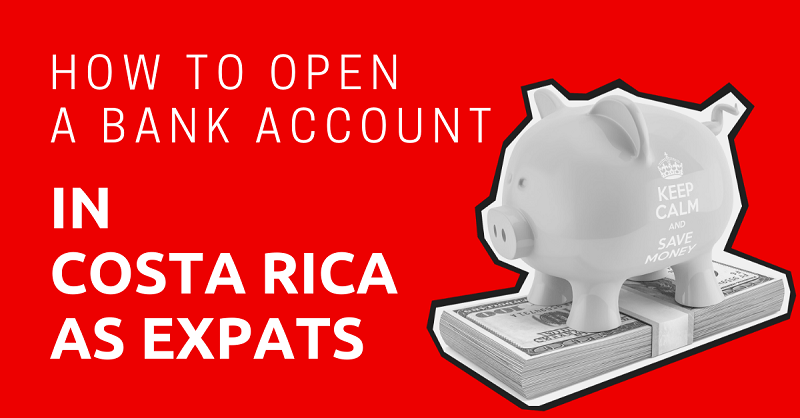 As an expat in Costa Rica, you will need to open a bank account.
However, it may not be as easy as you might think due to different conditions or restrictions imposed on foreigners. Costa Rica has strict requirements since they signed the Inter-American Convention Against Terrorism to stop terrorists from obtaining any financial support through illegal acts like money laundering.
You must meet certain requirements before you are permitted to open an account and make financial transactions directly between a foreign bank and local bank.
But it's possible to open a bank account in Costa Rica as an expat. Let's find out.
This article will take approximately 22 minutes to read. Don't have the time right now? No worries. You can email the ad-free version of the article to yourself and read it later!
Different Classifications of Costa Rican Banks
Costa Rican Banks are classified into two groups: privately owned banks and government banks.
Currently, there are four government banks that have been operating since 1949. Besides these government banks, more than 29 other privately owned banks exist throughout the country.
The government banks can also be found throughout the county, which makes them popular among the populace.
Besides the main central bank of Costa Rica, the other government banks are Banco Popular, BCR, and Banco Nacional.
Here are some of the privately owned banks in Costa Rica:
In most privately owned banks, many of the staff are bilingual (i.e., they also speak English) and can therefore speak to foreigners who need assistance. Every bank has their own set of rules and fees associated with accounts, including international banks like Scotiabank and Citibank.
In Costa Rica, there's a national banking policy which was created by the counties Banco Central de Costa Rica. Regulation is overseen by SUGEF in order to ensure full banking policy compliance. Outside of the normal government banks, there are mortgage banks which are also government-owned.
Is Bank in Costa Rica Safe?
The World Bank has noted that the banks in Costa Rica are very stable compared to many other nations' banks. With a government bank, account holders can rest assured that their money is safe and their account does not incur a lot of fees. Moreover, there is no limit to the amount of money that can be insured in an account.
What to Consider
It's important to consider one's finances when living abroad. This means being able to open a local bank account and putting funds in it. Of course you don't have to close your bank accounts in your home county, but it's essential that you also open an account at a local bank while you're living abroad as this will make your life much easier.
With a lot of banks available throughout Costa Rica, an expat will have no problem finding the perfect bank based on their needs. The Costa Rican banking system is considered one of the best in the world and many of the local banks are highly reputable.
Expats will also love that a few U.S. banks, including Citibank, also have branches in Costa Rica. This makes it easier for those who have international bank accounts to do cross-border transactions or simply transfer the account from the home country to the one in Costa Rica.
Opening a bank account may seem difficult, but it's actually a pretty straightforward process. That said, the account opening process is different than how you would do it in the U.S. and in most other countries, so you need to take note of a few things first to make sure the account opening process goes smoothly.
Initial Research
Do some research on banks to know what services and products they offer to account holders. Different banks may offer services that can range from simple transactions to more complex ones. International transactions may be limited based on the type of account you opened.
Look into what services banks offer based on your needs, whether you're opening a personal or business account. You might find that the services of a non-government bank is more suitable to your needs or preferences.
If you're opening a business bank account, you may have to deposit a certain amount to meet minimum requirements.
After the initial deposit is made and the account is approved, you will be asked to set up an online banking account, which comes with even more services.
Income Must Be Certified
The authorities in Costa Rica take financial crimes very seriously and have joined many other nations to help fight terrorism and money laundering schemes.
In 2009, as part of its efforts to prevent financial crimes, the government enforced new guidelines that require all financial institutions in the county to verify the sources of funds being deposited in newly opened accounts.
Customers have to provide a pay statement from the originating financial source. As for independent workers, they can have an accountant certify their certificate of income.
Income for self-employed individuals needs to be proven by a legitimate, registered business. That means, as a self-employed person, you will need to have an accountant prepare your financial statements to prove that you're not engaged in any illegal activity.
Consider a Government-owned Bank
There are only four government-owned banks, but they can be found in every province of Costa Rica. Note that there's a great difference between government-owned and privately owned banks.
Many privately owned banks can be found everywhere in Costa Rica, too. Still, the majority of Costa Ricans prefer government banks due to the increased protection and security in the event of a financial crisis. Here are a few advantages of banking in a government bank:
Minimal-to-no-fees on banking services as government-owned banks are not-for-profit.
Government banks have unlimited insurance on all deposits. This is great especially when you compare it to the FDIC where the maximum insured amount is $250,000.
In the last 30 years, no government bank has suffered from a major operational failure or crisis.
Every Bank Requires a Deposit
The Costa Rican banking system requires a deposit on all new accounts due to the small population. It's worth noting that there is a low number of banking customers in the country. Requiring new customers to make a deposit is, therefore, a way to ensure that the banks will remain well-funded and operationally efficient.
Luckily, banks require only a small amount for initial deposits. You may be able to find a bank that requires only $25, while others may require a minimum of $100 as an initial deposit to open an account.
Financial Stability
The country's banking system is highly stable, thanks in part to the strict policies on lending and financial liquidity.
However, all private banks do not have the same insurability as their U.S. counterparts, but despite that, they at least do not have issues with solvency.
Regardless, you may be better off opting for a government-owned bank.
ATM
As a banking customer, you will want utmost privacy when doing any banking transaction. But when you use an ATM, such as the one at Banco National's Grecia location, you may feel like the place is too public.
Don't fret because there are bank locations that are private and secure. For instance, there are many Bank of Costa Rica locations with ATMs located in small rooms to ensure privacy. You can even lock the enclosure so that no one can enter until you have finished.
Be aware, though, that some of BCR's ATM locations are out in a public courtyard such as the one in Tamarindo. This location is quite small, so you may have to wait outside for a bit in case you find yourself having to use it.
The Tamarindo location for Banco Nacional is otherwise pleasant. It pays to consider having an account in two banks. That way, if you encounter a problem at one bank, then you can easily visit the other as an alternative.
How to Open a Bank Account
To open an account in Costa Rica, you need to show your passport, a certificate of income, and a couple of other account application forms.
Keep in mind that you'll be able to ope an account much faster if the funds' originating source is known, such as when the funds will be coming from the Department of Defense, the Social Security Administration, or any other government source.
To keep things simple, you can keep your banking balance below $5,000 so that the bank officer will have fewer paperwork to sort out. Also, note that paying cash for most items is always a smart idea, although doing so may prove more expensive for certain items.
Currently, BCR is the only bank that allows non-residents to open a bank account by presenting only their passport as a form of identification. BCR also allows an account to be opened online at any time.

An account will be opened as soon as the application is submitted and approved. The account holder will then receive an email notification regarding their account opening, and then be asked to choose their preferred type of debit card.
You can certainly visit a branch if you don't mind waiting in long lines. Luckily, you don't have to.
Once the account is opened, you will have full access to all available services. You can set up direct deposit, pay bills online, and make ATM withdrawals.
Debit Card
A lot of Costa Rican banks provide debit cards. Many of the banks offer accounts that allow you to choose a currency, be it colon, dollar, or both.
Online Banking Services
Many banks in Costa Rica offer online banking to their customers.
Online banking features have greatly improved, and many banks' sites and portals have an easy-to-use interface. This is a great option to have when you're paying utilities and other bills and transferring money.
Doing online money transfers is common in Costa Rica. Many people do it when paying for different things such as rent or utilities because it's fast and convenient.
Moreover, online banking is a secure way to conduct all of your banking in Costa Rica. In fact, the amount of security procedures required to complete a transaction may be more than what most foreigners are used to. In other words, it's a safe and a preferable method to do one's banking.
Additionally, you should consider using a VPN service when accessing your online banking accounts as an additional layer of cyber security.
Wire Transfers and the Associated Fees
Wire transfers may cost you an extra $40 in fees, charged by the originating bank. If you don't want to pay the monthly wire fee, it's best to go for an alternative option. With a BCR account, there is a limit to what you will be charged based on your monthly balance.
You can deposit a check into the account, but you will need to wait for the check to clear, which could take 3-4 weeks.
Generally speaking, depositing a check is cost-effective and is especially ideal for moderate amounts and if you do not mind waiting for the long time it takes to clear. However, if you're depositing a significant amount, such as if you're transferring funds for a home or auto purchase, then a wire transfer would be the best route.
Once you obtain residency, you will be able to increase the amount of deposit set by the bank and without having to worry about fees. You may be charged a fee if you deposit a check that is worth more than $1,000, depending on the bank.
If you have an account with Banco America Central, deposits can be done fast and available on the same day. They charge a monthly fee of only $6, and all transfers get completed and transferred to accounts in two business days.
Wiring money can seem expensive if you do it often, especially if the money is coming from a U.S. source.
Customers of Desyfin Financiera are generally pleased with the bank's overall service. The bank has locations nationwide and is quite a good option for wire transfers, charging only $25 for each wire transfer.
Furthermore, they allow the account to be in either colon or dollar. However, you get a higher interest if it is in colon. Just like in other banks, you need to have proof of the fund's origin, whether it is from a pension, a sale of property, or another bank account.
Certificates of Deposit (CDs) are also easy to invest in and will provide an 8% interest rate depending on the length of time of your investment. A benefit that you won't see back home is obtaining interest at a 3-month term, or even per month but at a lower amount.
Once a cedula is obtained, the CD interest can go up and each 9% at Coop. You can get it in either colon or dollar, however, the interest will be lower for a dollar investment.
You can read our guide to sending money to Costa Rica to find out more information.
Opening a Dual Currency Account
By having an account with dual currency, you will be able to send and receive money in either of two currencies. Having a dual currency account might be best for you in case you need to make frequent transactions in either currency.
Here are a few good reasons to open a duel currency account:
You collect pension from a job
You get government benefits such as Social Security
You earn income from a job classified as remote
You still owe past debts that you continue to pay in non-local currency
You pay taxes because you don't qualify for the Foreign Earned Income Exclusion
You still make home mortgage payments
With a dual currency account, you will be able to exchange currencies easily, depending on the type of transactions you often need to make. Make sure to contact the bank to check if they can offer you this type of account.
You may find that an account in colon earns higher interest, but at the same time the exchange rate for dollars may be lower.
Opening Multiple Bank Accounts
Having multiple bank accounts can be beneficial especially if you want to avoid having to pay certain types of fees, such as ATM withdrawal fees when you make a withdrawal or do other transactions at a certain bank's ATM using a debit card from a different bank.
And by having more than one account, you can simply use another bank's ATM or other services in case one of your banks is having technical problems.
Business or Corporate Bank Account
Forming a corporation in Costa Rica and obtaining the necessary business properties will allow you to open a business account.
You'll likely need to hire an attorney who can help set up the business and open a business account.
However, you will still need to make an in-person appearance at the bank to fill out the necessary paperwork. The good thing is that the attorney can take care of obtaining most of the necessary documents and sort everything out before your scheduled appearance at the bank.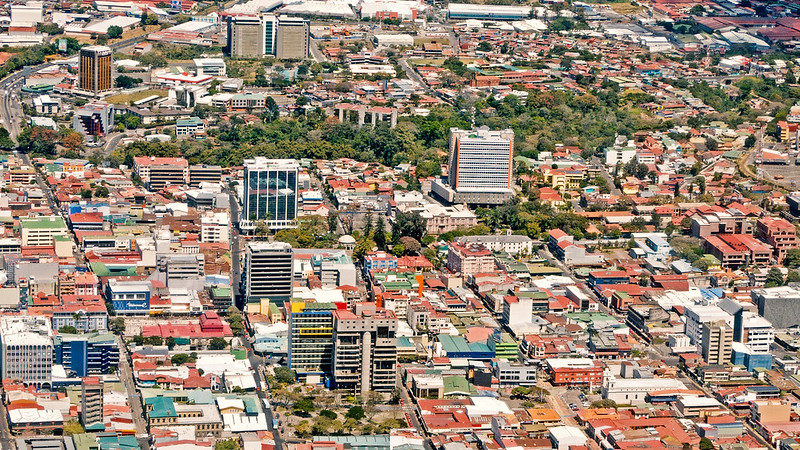 The documents needed to open a business account may include some or all of the following:
Foreign Account Tax Compliance Act form (unique to U.S. shareholders)
Certificate showing the amount of expected and/or generated income
Stock ownership certificate
Current utility bill showing the business's address
Incorporation articles
Good standing certificate
If you don't know how to obtain these documents, your attorney will be able to assist you and submit them directly to the bank.
The previously mentioned banks for opening a personal account offer business accounts too. You just need to choose between a private or government-owned bank.
All three government banks can provide business or corporate accounts. There are also a number of private banks that offer business accounts.
There's plenty of evidence showing that business account holders tend to receive better services and more attention from private banks than from government banks. With that in mind, if you want greater assurance that your business account will be safe in the long term, a government bank is still the preferable option.
Opening and Closing Hours
Many banks are open six days a week and all are closed on Sundays. Typically, bank hours are from 9am to 5pm. It's worth emphasizing that internet banking is provided by many banks in Costa Rica. This makes it easier to make transfers and pay bills. If you really need to visit a bank branch, it's best to go on the day after pay day and after the holidays if it is not an urgent transaction or issue.
As an expat looking to open a bank account, you need to know that it may not be finished in one day. This may be due to the application and all paperwork needing to be reviewed first. Also, you need to know that all banks will notify the IRS concerning every account's financial records.
Bank Loan
Just like in any other bank, you need to have an account with a bank where you are applying for a loan. Note that an expat will have a harder time to obtain an approval. This is because the credit requirements are a lot tighter for expats than it is for citizens. Having a good credit history is vital in obtaining a loan, but being an expat will make it harder to prove one's good credit standing. It may be a lot easier for you to apply for a loan from an international bank where you have an account in your home country.
Application
Applying for a bank loan may also see the nonresident making a huge down payment, which could easily be half of the loan amount. Collateral and high interest rates are also common with a foreign loan application. The interest rates for a loan are high and currently sits around 12%.
If a foreigner decides to obtain a loan, then visiting a private bank will be the only option due to the 2008 global financial crisis. In most cases, a foreigner may be required to obtain loan approval from the consulate. Moreover, senior citizens are often denied a loan for age-related reasons.
A foreigner may find it extremely challenging or even impossible to obtain a mortgage. However, there are personal financiers who will be willing to make financing possible. If you go this route, then you can expect a big down payment of at least half and a short mortgage lasting at least three years with an attractive interest rate.
Establish Credit if You Plan to Take a Bank Loan
It is not going to be easy obtaining a loan. In fact, it may be near-impossible due to the tight credit requirements. Banks continue to make it hard for an expat to buy a home with a mortgage.
You will need to establish good credit standing to successfully apply for a loan.
Without any type of residency, you are better off applying for a loan in your home county and/or making a purchase in cash.
If your bank in your home country has a branch in Costa Rica, then you may be able to obtain a loan through that bank.
If you do decide to apply at a bank in Costa Rica and they decide to process your application, you should expect to be asked to make a big down payment. This is mainly because you do not have a long credit history in the country.
If you are a senior citizen or retiree, you may feel a little discriminated against and that is sadly not baseless; there are no solid policies against discrimination and older age groups are often the most affected when it comes to being denied a loan.
Foreign Account Tax Compliance Act
If you are a U.S. expat, you need to disclose your financial accounts to the United States for tax purposes, even if what have is only a bank account. So if you deposit income into the account, you need to disclose it throughout the duration of your stay in Costa Rica.
Although you don't owe taxes to the United States, you still need to file taxes yearly and disclose all your income. As an expat in Costa Rica, you can take advantage of the Foreign Earned Income Exclusion so you don't have to worry about taxes up to a designated amount.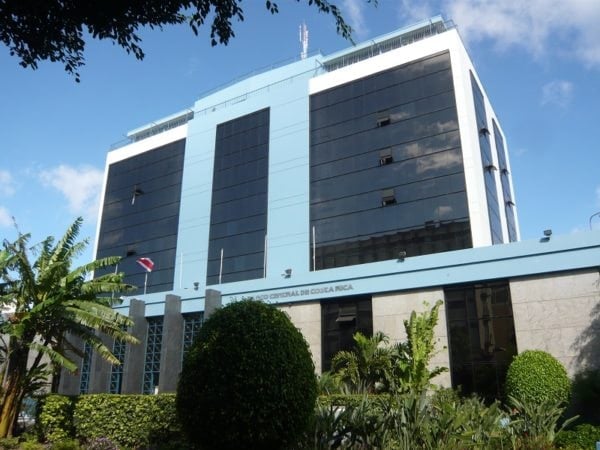 However, that does not make you exempt from any possible, audit and if you do get audited, then you need to prove that your income and taxes fall under the limit.
All banks in Costa Rica will report an expat's income to the United States, as well. This is why you should know which income types are taxable. Make sure to talk to an accountant who is experienced in helping expats know exactly which types of income will be taxed.
The last thing you want to happen is be audited and end up with a tax bill on your hands.
You can read our guide to Costa Rican Tax for U.S. expats for more information.
Direct Depositing Social Security and Other Federal Payments
U.S. law mandates that all federal payments must be made by direct deposit. So if you're receiving Social Security benefits, there are a few options to receive the payments in Costa Rica:
Maintaining direct deposits to your bank account in your home country. This will require you to submit your bank account information to the Federal Benefits Unit in the U.S. Embassy.
You can designate the Bank of New York Mellon to coordinate direct deposits to be sent to your Costa Rican bank account using their international direct deposit form.
After obtaining a direct deposit for international payments, you need to fill out the SSA-1199-OP-51 and submit it to the U.S. Embassy's Federal Benefits Unit. When submitting forms, you need to include your contact information and claim number.
Can a Tourist Open a Bank Account in Costa Rica?
Although tourists or expats without a residency status can open a bank account in Costa Rica, it comes with restrictions.
You will be limited by how much cash you can deposit, and the maximum will likely be $1,000 each month, and have restrictions on banking services and products.
Therefore, if you move to Costa Rica, it's better to get a valid residency status before opening a bank account here.
Alternative Banking for Expats
If you need a bank but do not want to go the traditional route, then Wise may be a good option for you.
With Wise, you can easily get a simple account online where you can send/receive money as well as spend money no matter where you are in the world. You will get a debit Mastercard which allows you to spend at establishments that accept Mastercard.