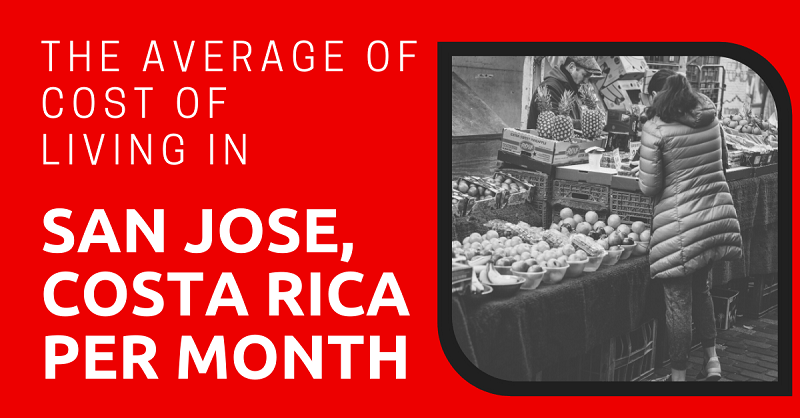 San Jose is the capital city of Costa Rica. Not only are there plenty of attractions and interesting activities, but there is also a large expat population.
There's plenty to do in San Jose. You can dine out at nice restaurants, enjoy the beaches, shop at the many stores, go to the theater, watch movies, visit pubs, and see some cultural attractions. It's also a great place to just take a leisurely stroll.
In addition, the climate in San Jose, Costa Rica is ideal; it's rarely too hot or too cold. With year-round highs of around 80 degrees Fahrenheit and year-round lows of around 60 degrees Fahrenheit, it's great for those who are looking for constantly warm temperatures.
You will also find that many regions in the country have an incredibly diverse landscape, making outdoor activities scenic and enjoyable.
This article will take approximately 14 minutes to read. Don't have the time right now? No worries. You can email the ad-free version of the article to yourself and read it later!
Is It Cheap to Live in San Jose?
While Costa Rica is the most expensive country in Central America, it's still significantly less expensive than the United States or much of Europe, making it one of the most popular places to retire in Central America.
Many people are attracted to San Jose for how beautiful and livable it is, but there are also those who are drawn to it because of the significant number of expats settled there.
As with many other foreign places, the prices of certain goods and services in certain areas in San Jose are cheap but quite expensive in others. Nevertheless, you will find that most of the prices in San Jose are lower than in most cities in the United States and Europe.
If you want to learn more about the cost of living in Costa Rica, check out this article.
Housing Prices
While housing prices vary depending on the area, they are generally very reasonable compared to some other areas in the world.
An apartment near the city center could cost 113,388.18 colones (US $172.22) per square foot. A moderately sized apartment of 900 square feet near the city's center could cost 102,049 (US $154,998.00). A smaller sized unit, like a studio measuring 480 square feet, could cost around 54,246,326.40 colones (US $82,665.60).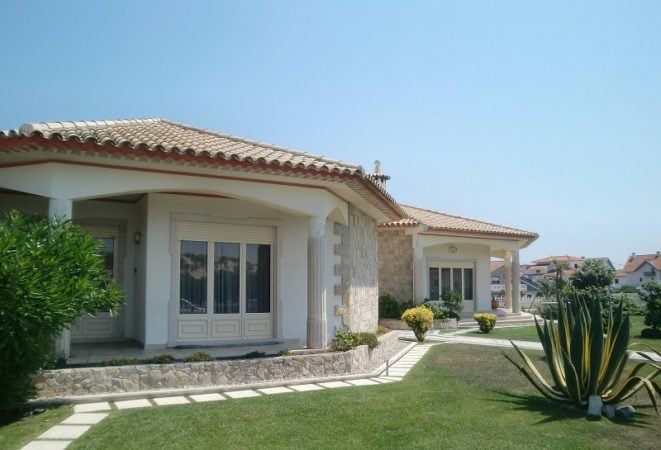 To save money and have a healthier bank account, you can opt to buy an apartment outside of the city center instead — it will be significantly cheaper. You could expect to pay about 83,177.62 colones (US $126.21) per square foot elsewhere in the city. Using the same example of a 900-square-foot apartment located a good distance from the city center, you could expect to pay around 74,859,858 colones (US $113,609.20).
For a 480-square-foot apartment away from the city center, the cost would be around 39,925,257.60 colones (US $60,636.20).
If you're interested in buying a house instead of an apartment, you would likely have to live on the outskirts of the city. You could find something small and adequate, probably with one bedroom, for 32,919,100 colones (US $50,000). You could probably find something with 2-3 bedrooms for 65,833,000 colones (US $100,000).
For a decent house with several amenities, you can expect to pay about 98,749,000 colones (US $150,000). Luxury houses start around 164,836,000 colones (US $250,000) and go upwards from there.
Long-Term Rentals
It's usually recommended for expats who want to live in San Jose to try renting an apartment first.
For a furnished apartment that measures 85 square meters (900 square feet) in an expensive area, you can expect to pay 544,074 colones (US $834) a month. If you were to take the same apartment size that's also furnished, in a normal area, you would be paying 283,234 colones (US $434) per month instead.
For a furnished studio apartment that measures 45 square meters (480 square feet) in an expensive area, you can expect to pay 386,519 colones (US $592) a month.
If you were to take the same apartment size that's also furnished, in a moderately priced area, you would be paying 241,609 colones (US $370) per month instead.
Short-Term Rentals
If you're in San Jose for just a short period of time, there are a number of short-term rental options. You can expect the average hotel room to cost anywhere from $75 – $150 per night.
A quick glance on Airbnb will show you rentals ranging from $36-$89, although most of the listings are around $50 and thereabouts. Other short term rentals will likely be offered at similar amounts. 
Groceries
Food is a non-negotiable expense in any spending plan. Everyone needs to eat, so it's important to determine how much you'll be spending on food before you move somewhere.
In addition to grocery stores, there are several farmers' markets in different areas in San Jose. Because you have the option to buy from both farmers' markets and grocery stores, it can be difficult to predict food costs. But in farmers' markets, you can certainly expect to find fresh produce priced lower than what you will find in regular grocery stores.
You could probably buy a month's worth of groceries for about 100,000 colones (US $175). However, you should be aware that groceries in areas with a high expat population tend to have higher prices.
When it comes to groceries, you can expect to pay 2,193 colones (US $3.36) for a pound of chicken breast, 814 colones (US $1.25) for a gallon of milk, 1,754 colones (US $2.69) for a dozen eggs, and 793 colones (US $1.22) for enough bread for two people for one day.
Coffee is grown in Costa Rica and is highly regulated. Because of this, many coffee drinkers rave about the coffee. At around 950 colones (US $1.44) for a 200g-bag (almost half of a pound), the coffee is low in price and high in quality.
In general, imported goods are more expensive, while locally produced goods are significantly less expensive.
Dining Out
Most people don't exclusively cook their own food. Whether it's to break from your usual fare or to enjoy a special dinner, many people enjoy eating out from time to time.
In San Jose, buying a basic meal from an eating place in the business district will cost around 7,454 colones (US $11). If you're craving for fast food, a combo meal in a fast food restaurant will cost you around 4,488 colones (US $7).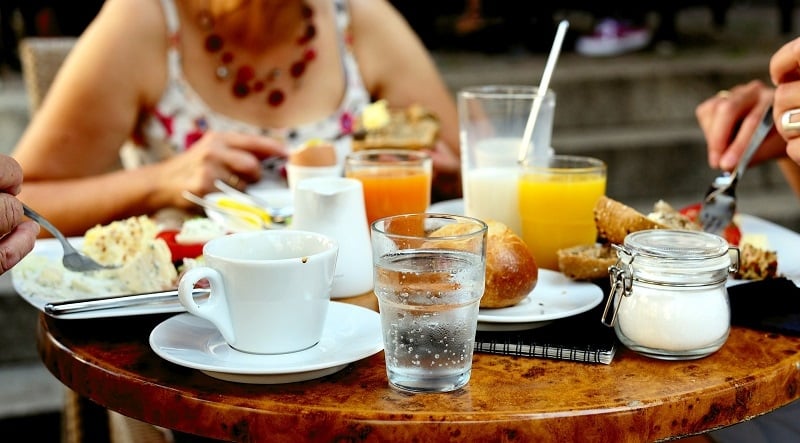 A nice dinner for two in a neighborhood pub would cost around 13,586 colones (US $21).
If you go to an Italian restaurant in the expat section of the city and get appetizers, wine, a main course, and a dessert, you could expect to pay 29,954 colones (US $46).
Transportation
Upon arriving in San Jose, you might want to go out and explore. Whether you're looking to enjoy the city life or see the beautiful countryside, you will need transportation to go from one place to another.
Fortunately, there are a number of transportation options in San Jose, and the public transportation system is pretty great. There are also car rentals, Uber, and taxis. In addition, San Jose is a very walkable city. If you are in good physical condition, you may prefer to just walk to go to places. Otherwise, you have the following transportation options.
Public Transportation
Public transportation in San Jose is quite reliable, but it is important to make transportation arrangements or plan in advance.
Riding public buses is an option, and luckily there are a number of bus companies. Different bus companies have different schedules and destinations. You will also need to make sure that you go to the correct bus stop for the bus company you intend to take.
If you are taking a bus to go somewhere, you should expect to pay in colones. While many places in San Jose accept US dollars, paying a bus fare is one transaction in which you are expected to pay with local currency.
Most fares for trips within the city will cost you around 250 to 275 colones (US $0.38 – $0.42). For certain destinations, a fare can cost as much as 500 colones (US $0.75), so be prepared.
Longer trips will, of course, cost you more. However, you can also use credit cards at bus stations for longer trips. You should also know that longer trips only have one stop, so plan accordingly.
There's a reason why many expats use the public bus system. It's cheap, convenient, and arrives at many destinations that people regularly go such as: Poas Volcano for about 1,830 colones (US $3.00), Tamarindo for 4,880 colones (US$ 8.00), Manuel Antonio for 3,050 colones (US $5.00), Quepos for 3,660 colones (US $6.00), and Playas del Coco for 4,880 colones (US $8.00).
Taxis
The starting/flag fare for a taxi is 663.62 colones (US $1.00), and about 1,126.54 colones (US $1.71) per mile for the subsequent distance. If you ask the taxi to wait an hour for you, you can expect the fare to cost around 3,775 colones (US $5.73).
Cars
Many people are interested in being able to get around with a car when they move to Costa Rica. After all, San Jose is at an important intersection on the Pan-American highway.
Unfortunately, cars in Costa Rica are terribly expensive due to import taxation.
For example, a new Volkswagen Golf 1.4 tsi 150 cv with no extras would cost around 15,980,200 colones (US $24,496). A Toyota Corolla would be about 16,545,500 colones (US $25,128). Prices actually get higher from there.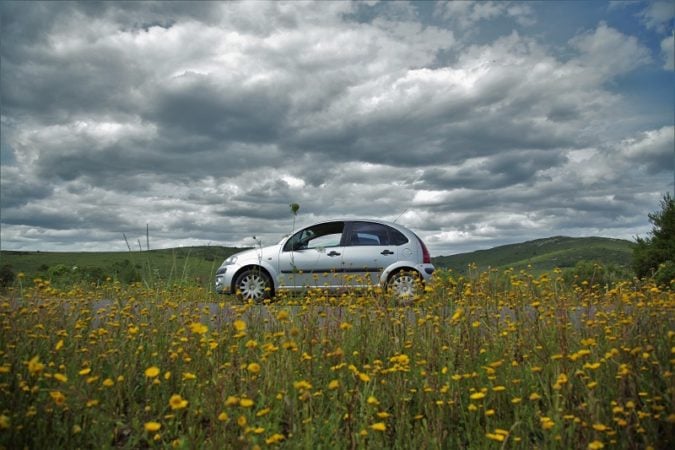 Then there's the price of gas. Initially, it doesn't seem too bad at 722 colones (US $1.11) per liter of gas. However, when you realize that a liter is only about a quarter of a gallon, that brings the cost up to $4.44 a gallon in US dollars.
If you plan to drive in Costa Rica, you will also need to have a Costa Rica driver license.
Many people don't own cars in San Jose. There's a great public transportation system and taxis are reasonably priced if you need to get somewhere in a hurry.
Healthcare
Healthcare and dental care in Costa Rica are some of the best in the world, especially when it comes to price and quality.
Costa Rica provides two choices when it comes to healthcare: a universal health system through their CCSS (CAJA) and private healthcare insurance through their Instituto de Seguro Nacional (INS).
If you choose their universal healthcare system, you can expect to pay 28,000 colones (US $45) per month.
If you're interested in private healthcare insurance, the price varies depending on the person's age. For coverage for individuals up to 21 years old, it costs around 18,000 colones (US $30). For people 22 to 40 years old, private insurance is about 24,000 colones (US $40).
People 40-60 years of age can expect to pay 33,000 colones (US $55) for insurance. People 60 and older can expect to pay around 42,000 colones (US $70) for their private healthcare insurance.
Once you're insured within the system — either through the universal healthcare or private insurance — and you're up to date on payments, you may not have to pay for medical appointments or even prescriptions.
The only real downside to this system is that sometimes, healthcare facilities are crowded and you might not have a say in which doctor sees you.
Read our guide to Costa Rica's healthcare system for expats for more information.
Utilities
Utilities are pretty cheap in San Jose. It helps that it's not cold enough to need heating, yet it's not so hot as to make air conditioning a necessity. Between electricity, water, and gas, a utility bill for an 85-meter-squared (900 square feet) apartment with two inhabitants can run up to about 45,925 colones (US $70). If it's a studio apartment with one inhabitant, the cost goes down to 33,844 colones (US $52).
Cable TV and Internet
It seems like the internet has really become a necessity in recent years. In San Jose, the cost of the internet is really reasonable too. For an internet plan with a speed of 8 megabytes per second, it's just 19,232 colones (US $29) per month.
If you're looking for something faster and more inclusive, you can get a bundle that will include internet with more than 60 megabytes per second, unlimited data, and cable for 31,938.30 colones (US $48.51) per month.
If you're just interested in the cable TV, the three main cable providers in Costa Rica are Tigo Star, CableTica, and Telecable. Some of them offer internet packages, as well.
Education
If you have children and they can speak some Spanish, you can enroll them in your local public school. They will need supplies, such as a uniform and books, but they're not terribly pricey.
If you're more interested in enrolling your child in an international school or a private school, you can expect to pay for tuition on top of regular school supplies. Tuition is far more expensive than purchasing only school supplies. But compared to tuition in cities in the United States and many European Union countries, tuition in schools in San Jose is still significantly cheaper.
There are several great options when it comes to international schools in the city of San Jose. However, tuition fees have a wide price range; for instance, it can be as low as $150 a month to $6,000 for the year. While it's not cheap, it's definitely not as expensive as that of schools in other parts of the world, for private education.
Read our overview of Costa Rica's schools and education system for more information.
Average Expense
In San Jose, the average expenses for a family of four is 1,699,353 colones (US $2,605). For a single person, the expected expenses would be around 734,226 colones (US $1,125).
Now, on to You
Unless you're relocating from another city in Central America, it's likely that moving to San Jose, Costa Rica will reduce your costs, particularly if you're moving from the US or most EU countries.
San Jose is a beautiful city with a lot to offer. It's beautiful, it has a considerable expat population, and it's climate is great for just about everyone.
Regardless of where you're moving, make sure you can afford to live in your desired destination and that you can enjoy living there. So if San Jose is your target destination, please take some time to visit the place before deciding to settle down there.
You will either love it or hate it. Either way, this guide will help you figure out if your finances can handle it!