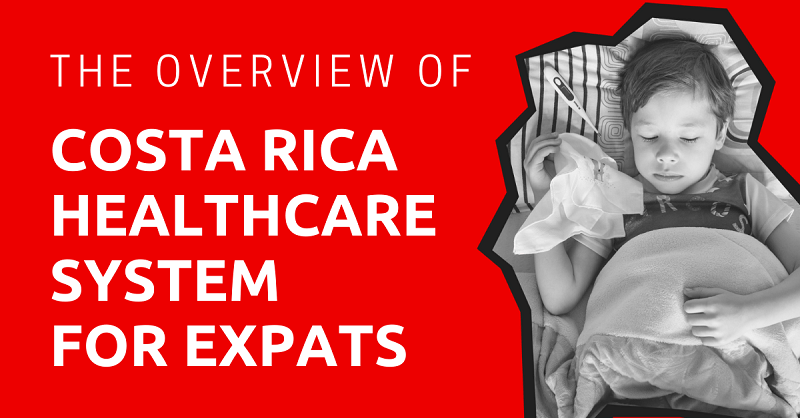 Expats in Costa Rica are entitled to some healthcare benefits similar to those enjoyed by residents. This is part of the country's efforts to continuously improve its healthcare system, consisting of public and private systems, and ensure that foreigners and locals don't have to spend too much on healthcare.
It's worth noting that there aren't many expats in Costa Rica who've had negative experiences with the country's healthcare system, whether or not they used health insurance. In fact, according to the World Health Organization, Costa Rica's healthcare system is among the top 30 in the world, and is comparable to other Latin countries with good healthcare systems.
Costa Rica's healthcare system is actually one of the reasons why tourists flock to it, especially those from countries known to have high healthcare costs.
You'll be glad to know that Costa Rica's public and private healthcare systems have a lot to offer. If you're an expat here, it will be beneficial for you to know the advantages and disadvantages of availing either of the two.
This guide will provide you with plenty of useful information about finding the right doctor for your medical needs.
So whether you need a family doctor, specialist, or OB-GYN, you're sure to find one that's best for you. We'll also tell you all about doctors' availability, wait times, and other essential information.
This article will take approximately 19 minutes to read. Don't have the time right now? No worries. You can email the ad-free version of the article to yourself and read it later!
Interesting Facts
First thing first, let's take a look at interesting facts about the healthcare system in Costa Rica.
Many new healthcare facilities and clinics are constantly appearing throughout the country due to continuous healthcare upgrades.
Training for medical staff training is regularly updated.
The average life expectancy in Costa Rica is 80 years or higher.
The diseases to watch out for while in Costa Rica include typhoid, malaria, Chagas disease, leishmaniasis, rabies, leptospirosis, hepatitis, and dengue fever.
The majority of tourists avail of optometry, dental, and general medical services.
You can use both private and public healthcare systems simultaneously.
Many prescription medications provided in Costa Rica do not need a prescription. A few examples of non-prescriptions include birth control drugs and medications to control cholesterol.
Public Healthcare
The Costa Rican healthcare system is a comprehensive system that provides high-quality healthcare services to its citizens, residents, and nonresidents (to a certain degree). As an expat, you can choose between getting public or private care. Neither option costs much.
A monthly premium needs to be paid to CAJA in order to be healthcare-compliant. The amount can vary but will not be more than 11% of one's income regardless of the source.
As an expat moving to Costa Rica, you need to know the country's three types of healthcare facilities: EBAIS, clinics, and hospitals. The healthcare services provided in any of these facilities are comparable to those provided in other countries, and offer emergency/ER services, specialist care, and general practice, as well.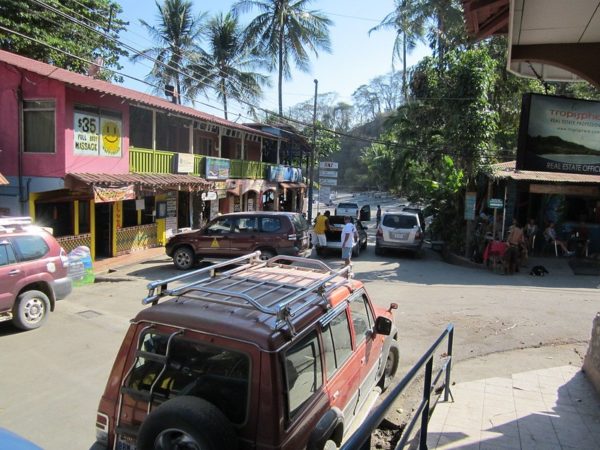 An EBAIS provides care involving minor treatments and follow-ups for illnesses such as sprains, muscle strains, broken bones, colds, and the like. The operating hours of most EBAIS are usually from 7am to 4pm.
All major hospitals are open 24 hours, seven days a week, while neighborhood clinics normally operate six days a week and accept walk-ins and appointments as early as 7am until closing at 10pm.
Is Healthcare Free in Costa Rica?
The public healthcare system is free for poor citizens who have no financial means to pay for healthcare. On the other hand, those who earn a regular income must register with the CAJA and pay the monthly premium for healthcare.
To register with CAJA, expats need to provide proof of residency to obtain healthcare coverage.
As you enjoy your life in Costa Rica, you will need to make regular contributions toward the CCSS (social security fund). While working in Costa Rica, you will have salary deductions to pay for monthly premiums. The deductions will be determined based on the amount of your salary.
If you are a pensioner or have a rentista residency, the amount you pay into the CAJA is determined by how much you declared during the residency process.
Signing Up for CAJA as a Foreigner
As soon as you get settled and have a residency application in process, you need to take what you receive from immigration over to the CAJA where you can then register and pay your premium. Besides the immigration papers, you will also need to bring your passport along with copies of it.
Make sure that the copies are notarized. As a worker, you need to have the registration form submitted through your employer. As soon as you submit the required papers, you will be given a receipt that must be shown as soon as residency is obtained.
Public Healthcare Coverage
There are many types of coverage provided. As a foreigner, you will have coverage for the exact same ailments that a citizen would obtain, including surgery, medications, and follow-up care.
Cost
The Costa Rican public healthcare cost structure is based on the amount of an individual's income, with monthly payments typically derived by getting 4%-12% of the average income. Simply put, the higher the income, the higher the monthly premiums.
At most, an expat may see only a monthly high amount of 70,000 colons for health coverage. The total amount will also normally include coverage for listed dependents like a spouse and/or children.
Pros and Cons
There are many advantages and disadvantages in terms of costs and healthcare quality when opting for the public healthcare system.
Pros
Healthcare system accepts all existing conditions
No age restrictions
CAJA payments are reduced as a person ages
Cons
There are more patients than doctors available
Long wait times are deemed normal and acceptable
Many clinics are understaffed
It's near impossible to get specialist care as the majority of Costa Rican doctors only practice general medicine
Finding a bilingual doctor may not be possible unless you live in a major city
Patients do not have an option to choose practitioners
Generic medications are more commonly prescribed
Private Healthcare
What you need to know as an expat is that the public healthcare system does not fare significantly worse than the private healthcare system. However, it's understandable if you prefer to go to a private hospital especially since they have much shorter wait times. Plus, private hospitals tend to be cheaper compared to public hospitals.
Although the vast majority of Costa Ricans obtain medical care from the public healthcare system, many still prefer to go to private facilities.
As for foreigners, two private hospitals are particularly popular among expats: Clinica Catolica and CIMA Hospital.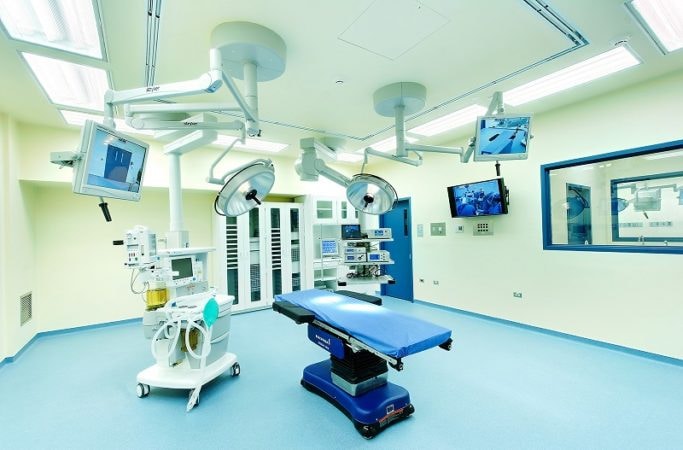 Going to a private hospital lets you get immediate treatment. And you can pay in cash, too.
In fact, you can visit a private hospital even if you don't have any private insurance. The cost of living in Costa Rica is quite low, and that certainly applies to healthcare costs; seeing a doctor will only cost around $75 (40,000 CRC), while specialist care costs around $110 (60,000 CRC). Special laboratory tests such as ultrasounds or x-rays cost around $65 (40,000 – 48,000 CRC).
Is Private Healthcare Better Than Public Healthcare?
Generally speaking, you can choose to get treatment from a private or public hospital and get good quality care either way. But take note of the key differences between the two.
If you go to a private hospital, you benefit from shorter wait times and you're allowed to choose a doctor. Private hospitals also tend to have more English-speaking doctors than public hospitals.
The differences in costs between public and private hospitals are also not far off.
Lastly, private hospitals do not turn away patients who don't have healthcare coverage.
Private Plans
There's currently a monopoly within Costa Rica's overall healthcare system.
Luckily, if you'd rather not use CAJA for healthcare, you can opt for the INS (Institute Nacional Seguro), which insures individuals with local private health insurance. It's a great alternative for those who are unable to apply for public health insurance.
There are also many international healthcare plans available in Costa Rica, including Cigna, GeoBlue, and William Russell.
These international insurance providers are widely accepted within the Costa Rican healthcare system.
Cost
The amount of monthly health insurance payments is based on several factors such as gender, age, existing conditions, and current coverage.
On average, the INS monthly premiums can range between 37,000 and 154,500 CRC. You can expect an international healthcare plan to cost more than what the INS would charge.
When covered by the INS, the costs for medical care are set at 80%, which covers prescriptions, surgery, all procedure types, and required follow-ups.
Using Both Public and Private Healthcare Systems
As previously mentioned, it's normal to use both private and public healthcare systems at the same time. Generally, however, expats prefer to consult doctors at private clinics and/or hospitals.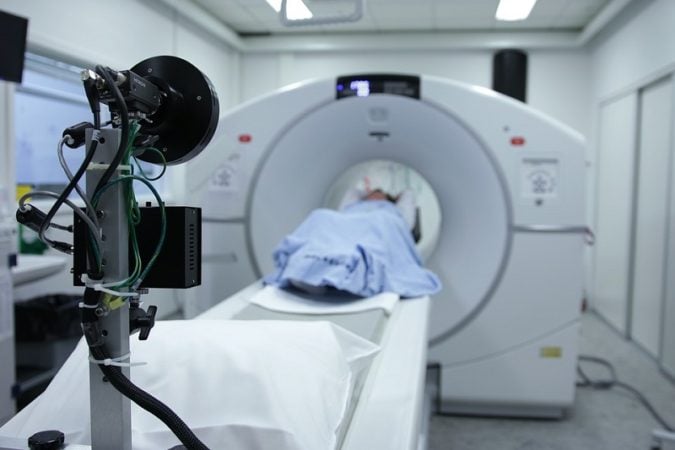 For example, you may get an appointment from a private hospital for a medical issue and then go to a public hospital for a follow-up check-up. This is practice is quite common.
Obtaining Healthcare Services
The fastest and easiest way to obtain healthcare is to register online.
To registering with CAJA, you will need to provide an ID, your medical history, and a pay stub that will allow you to make direct payments.
To register with the local private insurance, INS, you can call their office or register via their website. Coverage requirements will be determined based on your age. Individuals 55 years and below will be required to submit a simple application, a declaration of health, and healthcare history authorization.
Those who are older than 55 may experience some difficulties in registering because the system tends to be biased against older people. Due to this, you'll be asked to fill out additional paperwork and be made to wait to hear from the insurance provider. Senior citizens aged 70 and older will not be insured by the INS.
International insurance is very easy to obtain; you can get a quote and buy a plan online.
Regardless of whether you have a local or international insurance provider, it will likely be accepted by any hospital in Costa Rica.
However, the amount of coverage will differ, depending on hospitals' policies.
How to Find a Healthcare Professional
Finding a healthcare professional in Cost Rica is not too difficult. It's worth emphasizing that there are differences between a visit to a public and private hospital
When you go to a public hospital, you will likely be seen by whichever doctor is available.
On the other hand, when you go to a private hospital, you have a say as to which specific doctor you want to have as your primary care provider.
Misconceptions About Doctors in Costa Rica
Many people who go to Costa Rica to get medical treatment may not realize that the cost of healthcare is proportional to the quality of care provided. Put another way, you get your money's worth. Unfortunately, there are certain misconceptions that some doctors in Costa Rica are unqualified or, worse, unable to provide high-quality care.
The opposite is true. The healthcare system in Costa Rica is top-notch. A majority of medical practitioners have received excellent medical education from reputable institutions, and they'their skills are constantly updated through continued education and training.
Moreover, many doctors are proficient English speakers and received formal education in North American medical schools. If you are looking for an English-speaking doctor, you will likely find one in hospitals in the capital and other major cities.
Choosing a Doctor and Setting an Appointment
There is a big difference when it comes to choosing a doctor in Costa Rica and in your home country. In Costa Rica, you don't get to choose a doctor when you go to public clinic or hospital. The healthcare system just does not allow it. And more often than not, your preferred appointment time and date are not likely to be followed.
Perhaps due to a huge backlog of patient appointments, hospitals rarely notify patients about appointment cancellations and similar advice. Patients must contact the clinic/hospital to confirm their appointment to avoid disappointment.
It's different in private hospitals. For instance, if you need a family doctor and visit a private hospital, you'll have better luck finding one that you prefer. That's because the private healthcare system is designed to allow patients to choose their medical provider, and because certain insurance providers allow the insured to select their preferred doctor.
Finding the Right Specialist Care Provider
When it comes to obtaining specialist care, it is always best to opt for a private provider.
With public healthcare, you need to remember that general practitioners make up the majority of doctors. Unfortunately, there is no getting around this. Plus, the majority of specialists prefer working in private practice.
Finding the Right Dental Care Provider
Dental care services in Costa Rica are among the best worldwide. Dentists, dental hygienists, orthodontists, and other dental care professionals in Costa Rica are highly educated, skilled, and friendly. They use modern facilities and high-tech equipment bought from North America.
The prices of a variety of dental procedures are fairly reasonable too.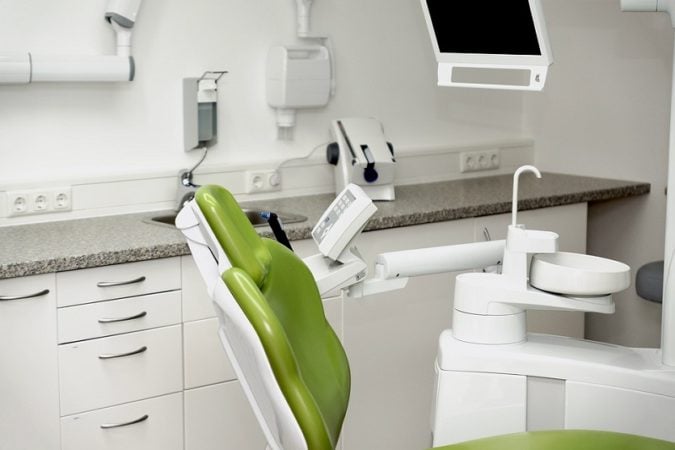 Here is a list of some common dental procedures and their estimated prices:
Dental crowns – 300,000 CRC
Root canal – 300,000 CRC
Orthodontic work – 890,000 CRC
Implants – 800,000 CRC
You can easily find a dentist through an online search. As you do your search, make sure to check that there are reviews from other patients concerning the quality of care.
Also, make sure to call the clinic to set an appointment.
Long wait times are common in many public hospitals, which is why many prefer to visit a private hospital. When you set an appointment, expect wait times to be at least 4-5 hours or more. Slow wait times in hospitals and clinics can be attributed to their first come-first served policy. For surgeries, you can expect to wait for around a year before you get a schedule.
Hospital Wait Times
In most cases, many patients decide to get healthcare services from both private and public hospitals for a single treatment in hopes of reducing the amount of time they have to wait.
For instance, if you need to undergo an x-ray procedure, you can opt to go to a private hospital where there are minimal-to-no wait times. Then, you can go to a public hospital to have your x-ray results reviewed for diagnosis and treatment.
OB-GYN Services
If you plan to become pregnant while in Costa Rica, you'll be pleased to know that no matter what your residency status is, you will have preferential treatment for all appointments and will never have to wait a long time to be seen by an OB-GYN.
If you have children living with you in Costa Rica, securing doctor's appointments won't be a problem regardless of the child's age, whether it's an unborn child or a toddler. It's worth noting that expats may give birth in a hospital even without insurance.
Pregnant expats in Costa Rica can expect to receive childbirth care without a hassle, as if they were a resident. All treatments and consultations for prenatal care are covered by CAJA regardless of one's residency status.
Private and Public Prenatal Care
Expectant mothers in need of childbirth care can always choose between private and public healthcare in Costa Rica. Note that regardless of where an expectant mother gives birth, there will be this particular benefit: the child obtaining dual citizenship and the parents being approved for residency.
However, the quality of care you can receive will depend on where you live, especially in terms of getting healthcare from a medical facility with a widely English-speaking staff — of course, a predominantly Spanish-speaking healthcare staff is more common in any given hospital. If you can't find a hospital with many English-speaking medical staff, you may feel like you're being ignored or receiving substandard care.
That aside, if you get primary childbirth care in a private hospital, you will be allowed to choose an OB-GYN doctor. Private hospitals also offer a more comprehensive scope of medical services compared to public hospitals. The only difference is that private hospitals cost more, but not by much. And if you have insurance, you may not have to pay a substantial amount.
General Costs of Childbirth Care in Costa Rica
Giving birth in a private hospital can entail high costs if you have no insurance, as you will have to pay all necessary procedures, medications, and consultations out of pocket.
The costs of consultations for prenatal and postnatal care are the same as any regular doctor's consultation. The childbirth delivery charges will be determined based on childbirth delivery method, which may include:
C-section – 680,000 – 800,000 CRC
Vaginal – 1,200,000 – 1,700,000 CRC
Water birth – 500,000 – 580,000 CRC
Needless to say, having health insurance will offer plenty of relief and save you a lot of cash.
Receiving an Epidural and Midwife Care
While both epidural and midwife care are available in Costa Rica, choosing to receive both will require a visit to a private hospital. Midwife care is not widely recognized in Costa Rica because the country does not offer midwifery qualifications. So those who wish to get certified for midwifery have to get it elsewhere to practice it in the country.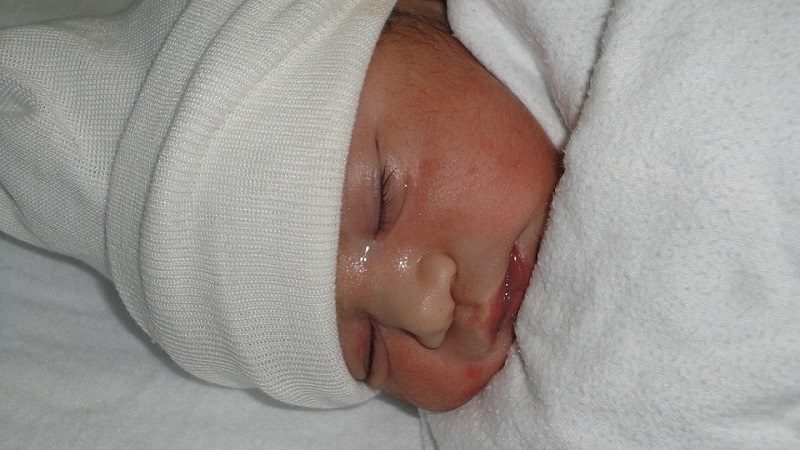 It is recommended to contact your designated prenatal doctor to check if midwife care can be offered. And make sure that the hospital permits midwifer-led services.
Advantages of Having a Baby Born in Costa Rica
Birth classes are offered to expectant mothers and fathers. Note that many hospitals in Costa Rica do not allow fathers to be a part of the childbirth delivery procedure unless they've taken birthing classes.
Babies born in Costa Rica receive all kinds of vaccinations at no cost. Hepatitis A and B vaccinations may be given to the mother and father if they haven't already received these vaccines.
A child may obtain citizenship for being born in the country, no matter the parents' citizenship or whether they have a residency status.
An expat couple need to decide if the baby will have a dual citizenship status. In Costa Rica, a dual citizenship will always be granted to babies born in the country.
Abortion
Does Costa Rica allow abortion?
Currently, Costa Rican law does not permit abortion. The only cases where it is permitted is if the life of the mother is in danger. Besides that, an abortion is not allowed even if a baby is conceived through incest or rape.
This is one of many essential information you need to know if you plan to live in the country and avail of their healthcare system.
Now, on to You
That is Costa Rica's healthcare system in a nutshell. As an expat, it's crucial for you to know that both public and private healthcare systems offer good-to-high quality services. Refer to the two systems' major differences — such as those regarding wait times and ability to choose a doctor in the previous sections — to help you make a decision.
It's also worth emphasizing that Costa Rica is a popular destination for medical tourism because of the high quality of healthcare. As an expat here, you can be confident that you are getting excellent quality care should you ever need to see a doctor for any illness or medical procedure.