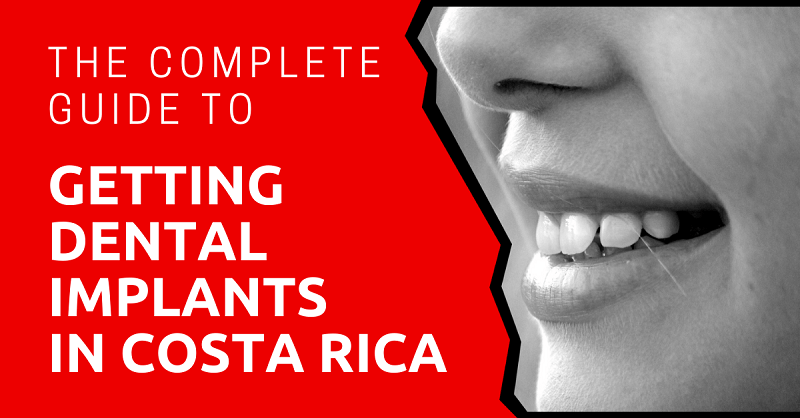 Dental implants are a great option for those in need of teeth replacement. They provide a strong foundation for the new teeth and stimulate bone growth to prevent future dental complications. Dental implants are artificial tooth roots made from different materials such as titanium that is screwed to the jawbone in place of the missing tooth.
There are alternatives to dental implants, such as dentures and tooth-supported bridges. Dental implants, however, are much more preferrable due to their long-term benefits. Accompanied by proper hygiene and care, the implants can serve you forever.
However, getting a dental implant can be expensive in most countries, especially in the U.S. where many choose to forgo dental care needs to meet other basic needs. Instead of losing that perfect smile due to lack of funds, you should consider a relatively cheaper option: dental tourism.
Dental tourism refers to traveling to another country to get dental care. One of the leading destinations for dental tourism is Costa Rica. So why not visit the country and hit two birds with one stone? Get dental implants and tour the country's beautiful beaches and other attractive sights.
This article is a comprehensive guide on what you need to know to get dental implants in Costa Rica, including cost comparison with U.S. prices, payment plans, and other benefits. This guide aims to help you decide whether it's best to get implants in Costa Rica or in your home country.
This article will take approximately 23 minutes to read. Don't have the time right now? No worries. You can email the ad-free version of the article to yourself and read it later!
Why Get Dental Implants in Costa Rica
There are many reasons why it's a good idea to get dental implants in Costa Rica.
Lower Costs
In many countries including the United States, dental costs are expensive. This is especially true for procedures like dental implant surgery, which is considered the most expensive dental treatment. If you need multiple implants, then expect costs to be huge. The cost of getting a dental implant rivals that of tuition fees in Costa Rican schools, and many cannot simply afford it.
Despite the huge costs, many are willing to pay the price of fixing one's teeth. One option is to look elsewhere. Costa Rica happens to be one of those places where one can get cheaper dental implants.
The cost of high-quality implants in Costa Rica is equivalent to the cost of a low-quality implant in the U.S. Take, for example, the cost of All-on-4 dental implants: in the United States, it can cost over $20,000 but in Costa Rica it is less than $10,000. This is why retirees in Costa Rica take advantage of the cheaper dental services, including dental implants, in the country.
Costa Rica has a good healthcare system, too; everyone is given equitable access to healthcare and dental care services to everyone, at affordable prices.
No Spanish Language Needed
Although Costa Ricans speak mainly Spanish, medical professionals can speak English well. Many of them studied in English-speaking countries.
In other words, language barrier wouldn't be an issue and you don't need to speak Spanish. Just select any hospital, book an appointment, and show up for your appointment.
Moreover, most clinics in Costa Rica are trying to diversify staff and employ nurses, dentists, and other healthcare practitioners with different cultural backgrounds to help patients from different countries.
The diverse healthcare workforce is, in fact, one of the reasons why Costa Rica is a preferred destination of people looking to get dental implants.
Quality Medical Standards
Many Americans and Canadians prefer Costa Rica as a destination for dental tourism due to the medical standards. There are a lot of great hospitals in Costa Rica. The standards rival those of the top American clinics, as dentists and clinics in Costa Rica abide by the guidelines set by the American Dental Association.
The clinics also uphold the Occupational Safety and Health Administration requirements to ensure patients get high-quality services.
Most clinics also offer long-term guarantees on titanium dental implants and other surgeries. The priority for the clinics is offering excellent services to boost their reputation and attract more clients. In case of any complications, most clinics will resolve them without charging extra costs.
Tourist Attraction Sites
The best time to schedule your dental implant surgery is during your vacation days. You can fly to Costa Rica before your surgery and enjoy the many tourist attractions such as the sandy beaches where you can find beautiful coastlines and watch breathtaking sunsets.
As you recover from the surgery, you can rent a car and enjoy outdoor adventures such as hiking on the highlands and the Arenal Volcano. The temperature around the highlands and the volcano is low, which is ideal for those with dental issues.
Modern Clinics with Qualified Dentists
Costa Rican dental clinics are racing to get a spot on the global map as the top destination for dental tourism. This is another benefit of being an expat in Costa Rica.
The clinics are fitted with modern medical devices and equipment to boost the patient experience. The advanced facilities and high-tech devices help reduce the surgery duration and improve the quality of dental implant procedures.
The clinics also hire qualified dentists and nurses who have the necessary training to support the dentists. The highly qualified personnel are responsible for the high success rates and the positive reviews and feedback on different medical review websites.
Available Dental Implant Types
There are several types of dental implants you can get in Costa Rica. The dentist will help you select the best choice depending on your condition and specific needs.
Here are the common types of implants in Costa Rica:
Endosteal Implants
These are the most common types of implants. The metal structure used is made from titanium or ceramic. They are applicable in patients with healthy and strong jaw bones and gums.
Subperiosteal Implants
These implants are intended for patients with gums and jaw bones that are not thick enough to support endosteal implants. They consist of metal frames inserted into the gum tissues and attached jawbone. The frames serve as the base for the teeth.
Ramus Frames
This is another structure attached to the jawbone. Unlike subperiosteal implants, it has a rail that serves as the base for the implants. It is a rare type of implant usually recommended for those with worse jaw bone and gum conditions.
Transosteal Implants
It is similar to an endosteal implant, except the patient is fitted with a plate under the jawbone where the implant will be screwed. However, it is becoming obsolete due to changing technology.
Zygomatic Implants
This is the least preferred and recommended implant due to the complex procedures involved. The implant is placed under the cheekbone rather than the jawbone.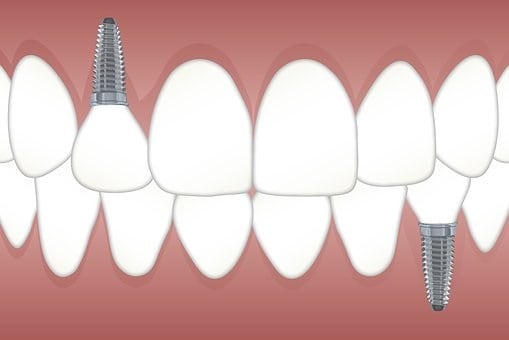 All-on-4 Dental Implant System
This involves placing four dental implants on each dental arch, then attaching a temporary denture to the implants to provide the patient with a full set of teeth. The temporary dentures are integrated into the bone for 4–6 months. The patient is required to use a temporary or removable denture during the healing process.
All-on-6 Dental Implant System
This is an ideal solution for those who have lost most of their teeth, and is recommended for patients with sufficient bone and healthy gums to support six implants. The six implants provide significant strength and support needed for activities such as chewing.
All-on-8 Dental Implant System
This system places eight dental implants on each dental arch for support and stability, and is recommended for patients who have lost more than 80% of their teeth. The eight implants will support a fixed dental bridge for 12–14 teeth.
Immediate Load Dental Implant
With this implant system, the dentist puts an implant placement and a temporary tooth at the same time. It is a secure implant to support placement and the pressure of temporary teeth, and is suitable for those with enough bone in the jaw.
Mini Dental Implant
These are narrow-sized implants to provide stability to the jaw by filling in the available gaps. The main objective for putting this implant is to stabilize the lower denture.
Other Dental Implant Techniques in Costa Rica
Bone augmentation: This involves the process of restoring the jaw bone that cannot support the implants. In this process, bone additives are used to strengthen the gums and the jaw bone before the implants are installed.
Sinus lift: This is the process of adding a bone below the sinus if the bone has deteriorated due to missing upper back teeth. The other technique involves ridge extension, which is the widening of the jaws to accommodate the implants. The process involves a dentist grafting materials to add to the space created along the jaw.
How Much Does It Cost to Get Dental Implants in Costa Rica?
In the U.S. or Canada, the cost of dental implants ranges between $4,000 and $6,000. The cost covers implants, crowns, and other materials. The amount also depends on the materials used for treatment.
People traveling to Costa Rica to get implant services are advised to select more competent rates and better services. Here is a cost guideline for dental implants in Costa Rica. Clinics charge different prices, so the prices listed here are given in a range.
Dental Implant
The average cost of dental implants is between $700 and $1,000 per implant. This includes anchoring the crown using a titanium screw to replace the missing tooth or teeth.
Abutment
There are three abutment types: temporary abutment, prefabricated abutment, and custom abutment. The costs vary based on the cast and metal used. The cost of abutment ranges from $200 to $300.
Multiple Teeth or Full Mouth Restoration
In the U.S., the cost of a full mouth restoration is between $35,000 to $60,000; in Costa Rica, it costs $10,000 to $24,000. The cost of a full mouth restoration mainly depends on materials used, e.g., porcelain, ceramic, and acrylic.
All-on-4 Dental Implants
This technique involves replacing the dental arch with four implants. It is the most cost-effective dental implant technique and eliminates the need for a dental bone graft. In the U.S., it costs around $15,000 to $35,000; in Costa Rica, it only costs around $10,700 to $13,000.
All-on-5 Dental Implants
This involves replacing the arch of the teeth with five implants. It costs $22,000 in the U.S. and $14,350 in Costa Rica. On the other hand, all-on-6 dental implants cost $16,500 while All-on-8 dental implants cost $19,000 in Costa Rica.
Other Costs
Other costs associated with dental implants include:
Bone grafting: $500 per tooth in Costa Rica; $2,000 per tooth in the U.S.
Sinus lifting: $1,750 in Costa Rica; $6,000 in the U.S.
Zygoma implants: $2,000 in Costa Rica; $18,000 in the U.S.
Based on these prices, it's evident that Costa Rican prices are lower by more than 50%. If you're getting multiple implants, the prices are even much lower. The price of implants in Costa Rica also depends on the prosthesis used; for example, a porcelain-zirconium prosthesis is cheaper than noble porcelain metal.
Preparing for the Dental Implants
Before you fly to Costa Rica to get an implant surgery, you need to follow certain procedures and make the necessary arrangement with a dental clinic or hospital. This guide can help.
Know Whether You are a Good Candidate for a Dental Implant
For you to qualify for dental implants, you must be in good health. Here are some factors you need to take into consideration:
Strong immunity: This is crucial to recovering from a surgery. If you have certain diseases, the dentist may deny your application. These are the following pre-existing conditions that may cause a red flag: diabetes, heart conditions, cancer (especially those undergoing chemotherapy), and osteoporosis.
Healthy gums: These are essential for supporting the implant. Those suffering from periodontal gum infections may have their applications denied. However, some people with a gum condition can opt to have it treated and then qualify for the surgery.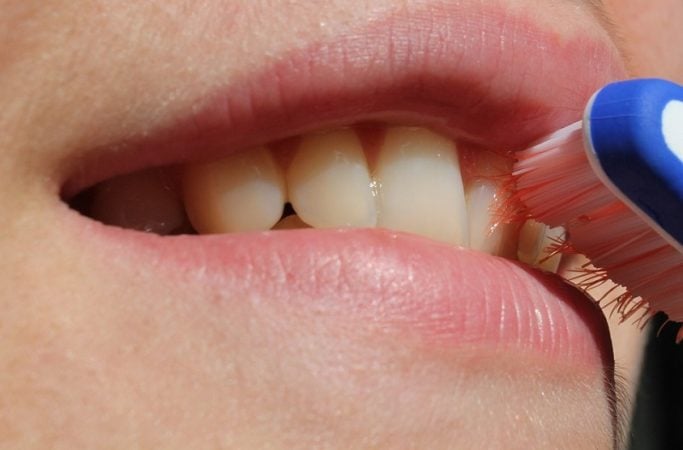 Good oral habits: After an implant, dental hygiene becomes more critical. You need daily dental flossing and brushing to ensure the implants last longer.
No drugs: those who are addicted to alcohol or smoking cannot qualify for the implants. Alcohol and smoking may constrict blood flow to the surgery site, which may then slow down recovery. Cigarette deposits can also cause infections around the wound. You may still qualify if you are a heavy drinker and/or smoker, but the dentist will advise you to quit smoking or alcohol until after you recover.
Adequate bone density for dental implant surgery: If you have insufficient bone density for the surgery, the chances of getting an implant will be slim. The dentist will have to consider other factors before deciding whether to proceed.
Find a Dentist
To save you the burden of finding a dentist when you arrive in Costa Rica, you can start you search online by asking online communities such as Facebook group.
In addition, most clinics have websites; just use keywords to search for a dentist. If you're uncertain about how to find a reputable dentist, read out section below on the best dentists in Costa Rica.
Book an Appointment
Before traveling to Costa Rica, make sure to book an appointment. Booking the appointment ahead of time will help you save time compared to booking an appointment when you arrive.
Do not pay any fees; if a site requires payment to book an appointment, be wary and look for other options as it might be a scam.
Get a Comprehensive Dental Examination
After arriving in Costa Rica, ensure you visit the clinic for a dental examination to see whether you can qualify to get a dental implant.
If you do not qualify, discuss alternative remedies for your situation with the dentist. You may have to undergo an X-ray and other examinations, after which the dentist will recommend a surgical procedure.
Decide Which Type of Implant to Get
As mentioned earlier, you can get different kinds of implants in Costa Rica. Take the time to understand the type of implant that's best for you and their costs. Familiarize yourself with the different kinds of implants and procedures, then ask your dentist for a recommendation.
Learn the Risks Involved
Dentists will guarantee you the best outcomes; still, you need to know the risks involved so you'll know the hygiene practices you need to follow during the recovery period. You should also read about the possible risks before undergoing surgery.
Know the Different Payment Modes
In Costa Rica, most dental clinics accept cash and credit card. Remember that you are in a different country, so certain modes of payment that are common in your home country may not be accepted in other countries. For example, your current medical insurance may not be honored in Costa Rica.
Prepare for Surgical Aftercare
After the dental surgery, you need some time to recover before you can fully resume your normal activities. In particular, you need to wait for the soreness and swelling to subside. This can take a few days to more than a week.
So ensure you have sufficient leave days from work to allow you to get enough rest after the surgery.
Best Clinics for Dental Implants
If you choose to get an implant in Costa Rica, you need to know about the different towns where you can find the best clinics that offer dental implants. Note that not all clinics offer dental implants.
Here are some of the top dental implant clinics in Costa Rica:
San Jose
This is the most populated area in Costa Rica, and it happens to have some of the best dental implant clinics in the country. Not all dental clinics in other cities offer dental implants.
San Jose is, in fact, the most ideal city to get dental implants. Here are some of the popular ones.
Americas Dental Care: This clinic is known for having experienced and highly trained dentists for doing dental implants, especially for retirees.
DaVinci's Dental Care Esthetic and Implant Dentistry: This is another popular dental clinic in San Jose. They are a full-service boutique care clinic with advanced 3D dental implant technology to help improve patient care services.
Dentavac Dental Clinic Costa Rica: The clinic offers high-quality cosmetic dentistry, orthodontics, and periodontology services. Their dentists have top dentist certifications.
Nature Smile Costa Rica: The clinic offers implant services to both local and international patients. The clinic was founded in 2005 and has a roster of dentists with different specializations in dentistry.
Other clinics in San Jose: Oduntus Dental Clinic; Atlantis Dental, Esthetic and Implant Dentistry; and Tabash Dentistry
Guanacaste
You can also get quality dental implant services from clinics in Guanacaste. However, there aren't as many clinics here compared to San Jose.
Dental Clinic OCI Cahuita: This clinic uses modern dental technologies and their dentists are caring and attentive to patient needs.
Tamarindo
There are many dental clinics in Tamarindo, but only one is known to offer dental implant surgery.
Dental Implants Procedure
After it is determined that you are a good candidate for dental implant surgery, you can book an appointment for the surgery which involves the following procedures:
Dental Sedation
First, the doctor will ensure you are comfortable and free from any pain. Depending on the extent of the surgery, the dentist will sedate you with anesthetics that will send you to sleep or keep you awake but numb to pain. After confirming that you do not feel any pain, the process will begin.
The Removal of the Damaged Tooth
If the implant is replacing a damaged tooth, the dentist will have to remove the damaged tooth first and allow the gums to heal.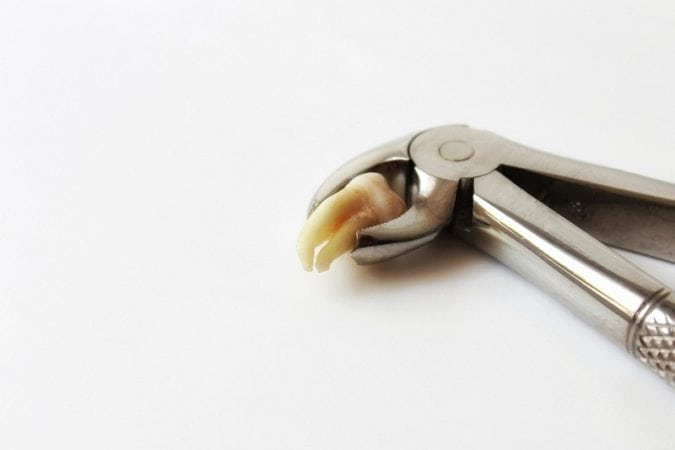 If the tooth to be replaced has already been extracted, the procedure will be much simpler and the dentist will proceed with the next steps.
Bone Grafting for the Dental Implant
If the jaw bone and the gums are strong enough, there is no need for bone grafting. Otherwise, the dentist will take a tiny bit of bone from somewhere in the jaw and graft it to where the implant will be placed. Alternatively, the dentist may use a synthetic bone grafting material. The time it takes to complete this process will vary, which is why most dental tourists are advised to come to Costa Rica when the grafted bone has already healed.
Dental Implant Placement
The dentist will then put the implant in place by cutting the jaw and drilling it into the jawbone. The titanium screw serves as the tooth root and is implanted beneath the gum line. You will never feel its presence in your jaw; it will just be like other tooth roots.
Healing Cap Placement
After the implant is secured in your jaw, the dentist will put a healing cap on the implant. It serves as a guide for the gum to heal by fusing around the implant and holding it in position. The healing will take a few days.
Abutment or Temporary Crown Placement
After the implant has completely healed, the dentist will remove the cap and replace it with a dental implant abutment. The abutment is screwed on the implant, then a temporary crown is placed on it. The temporary crown stays in place to allow the gum to heal properly.
Permanent Crown Placement
After you've worn the temporary crown, the clinic will fix a permanent crown for you. The process can take two to three weeks. The permanent crown will either be cemented or screwed to the abutment. Many people prefer cemented crowns because there are no visible screw holes on them.
Payment Options
Many dental tourists are usually worried about how to pay for dental services, i.e., whether to pay in US dollar or Costa Rican colon. Rest assured that there are various modes of payment to pay for dental services in Costa Rica.
Cash
You can pay for a dental implant surgery in cash, either in US dollar or Costa Rican colon. Most clinics advertise the currencies they accept on their website, but US dollars or colones are the most commonly accepted.
Credit Card
Most clinics will accept credit cards, either those issued by local banks or international banks.
Digital Payments
Digital payment is becoming popular in Costa Rica. However, not all clinics will accept online payment, such as via PayPal. It pays to inquire about the clinic's preferred and/or accepted modes of payment well in advance. Or, check payment info on the clinic's website.
Private Health Insurance
If you intend to pay using private health insurance, you need to check first if your local insurance provider will offer coverage for the procedure.
Or, if you are covered by an international insurance company, verify that the policy includes coverage for getting a dental implant in any country, including Costa Rica. In most cases, health insurance won't cover dental implants since it's considered as cosmetic treatment.
Tips on Choosing the Right Clinic
Choosing the right clinic to get a dental implant can be challenging, especially if your only source of reference are their websites and what scant information you can find in medical review sites.
That said, many clinics provide comprehensive details about their services online, so selecting a good clinic shouldn't be so hard. In any case, consider the following factors when selecting a clinic.
Staff Qualification
Check the qualifications of the staff, such as the top dentist of any given clinic. Ensure they have the highest attainable medical qualifications in implant and dental surgery. Select the one with a degree from a recognized institution. Confirm whether the top dentists belong to reputable dental organizations in Costa Rica and internationally.
Check Their Professional Experience
Dental implant surgery requires years of experience, so choose a clinic with staff that have ten or more years of experience in implant surgery. This is to assure you that they can handle any issues and complications that may arise.
Dental Implant Costs
By all means, consider an affordable clinic, but do not settle for clinics that are too low-cost. Costs are often a good indicator of service quality; more often than not, expensive clinics offer high-quality services.
Also worth emphasizing: know what payment options the clinics offer and check if your insurance will cover the cost of the procedures.
Warranty
If any complications arise or the implants do not heal as promised, can the clinic rectify their mistake without charging you extra? If not, consider another clinic. Consider clinics that offer extended warranties.
Online Reviews
Word of mouth is a great way to get referrals for reputable dental implant clinics. Consider doing some research using websites like Google Maps and read online reviews.
Now, on to You
If you need to get a dental implant, do not let the prohibitive costs charged by clinics in the United States or any other country stop you from getting one — consider Costa Rica.
Take advantage of the inexpensive dental care services in the country. You are more or less assured to get quality dental services and at the same time, enjoy the country's beautiful tourist destinations such as sandy beaches, highlands, and volcanic mountains.
Dental implant surgery in Costa Rica is held to high standards at considerably lower prices than in the U.S. Do plenty of research, read reviews, and read info on websites before you book a clinic and visit Costa Rica so you can avoid getting scammed and get your money's worth.