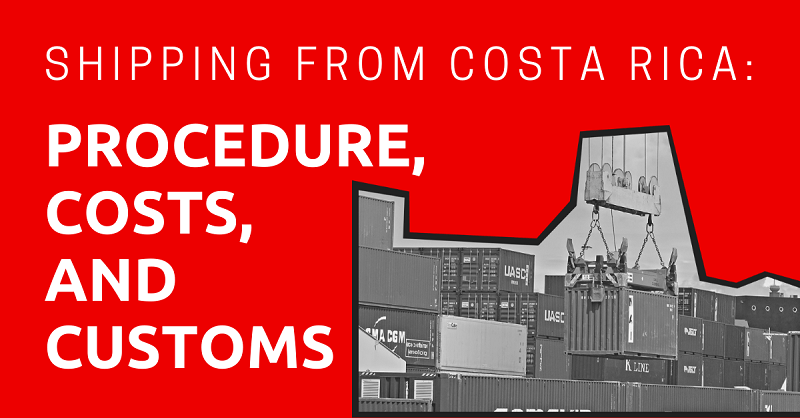 If you're an expat living in Costa Rica and need to ship something outside of the country, it's important to know your options.
Whether small packages for friends and family or larger personal items, knowing the facts before you start the process makes it much easier.
In this article, we'll cover everything you need to know about shipping from Costa Rica, including information on which documents you need, how to prepare your package, and the best methods depending on the size of your package and where it's going.
If you're looking to ship to Costa Rica instead, read this article.
This article will take approximately 19 minutes to read. Don't have the time right now? No worries. You can email the ad-free version of the article to yourself and read it later!
Paperwork
When shipping items from Costa Rica, the only form you need to complete as the sender is a customs declaration form.
International couriers complete the remaining paperwork on your behalf, as it's included in the shipping process.
A declaration form must include the recipient's address and contact details, your details, and what's in the package.
Depending on where you go to send the package, someone may be able to help you complete the form if you're unsure what to do.
For larger items and shipments (such as moving furniture), the freight company might ask you to compile an itemized invoice.
Lastly, you'll also have to fill out a bill of lading and provide insurance documents.
Once you fill out the right paperwork, you can then move on to preparing your item for shipping.
Preparation
There aren't many guidelines to follow when shipping items from Costa Rica. Instead, just follow the standard practices for international parcel shipments.
Consider these tips:
Think twice about shipping heat-sensitive items, as airmail can get very cold while shipping containers can get very hot. Due to the length of international shipping routes, there's little point in adding heat or cooling pads to the parcel.
If sending multiple items, wrap each one individually. Bubble wrap is the best option for fragile items.
Fill up extra space in the box using anything from packing peanuts to shredded paper to reduce excess movement.
Don't wrap parcels in black plastic, as many automated sorting systems can't detect it.
When shipping larger items in freight, consider letting the shipping company pack your items.
Always make sure you (or they) take pictures of the items before shipment. You can use them as evidence if anything gets damaged.
Most international shipping companies offer insurance for your items, which is worth getting because you never know what conditions your package will be subjected to.
Now that you know how to prepare your packages, the next few sections will show you how to pick the right shipping method.
Bulk Shipping
Bulk shipping is an appropriate option if you need to send multiple large items, making it the perfect choice when moving to Costa Rica.
However, you can use bulk shipping to send single large items if they're too big for airmail. Airmail is the standard option for postal parcels, while freight ships are your option for large goods.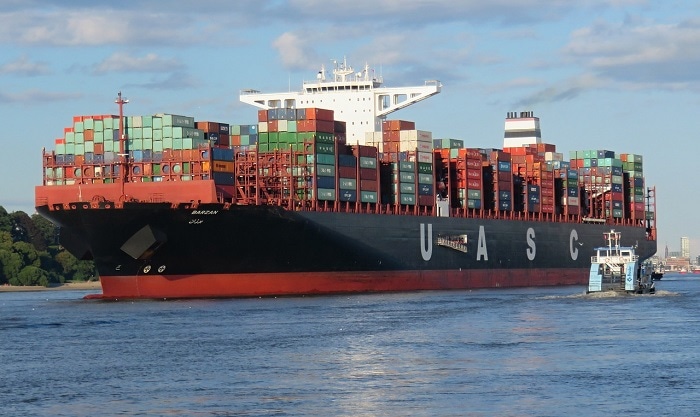 Of course, if you already know you need freight shipping from Costa Rica, you can use our international moving form. Simply fill in your details to receive up to five free estimates from qualified international moving companies.
When it comes to bulk shipping from Costa Rica, the process includes container shipping and freight forwarding.
Let's look at both in more detail to help you understand how it works.
Container Shipping
Container shipping involves buying space on a freighter ship, which then transports your goods to their destination.
There isn't any limit on the size and quantity of items you can ship via container shipping, but it's typically reserved for large goods such as furniture and vehicles.
There are two options for container shipping: full container load (FCL) and less than container load (LCL).
The terms are fairly self-explanatory. FCL means an individual has enough goods to fill an entire container. LCL, on the other hand, means buying an amount of space in a container.
LCL is the better option if you only have one or two things to ship, but it does mean waiting until the rest of the container is filled before your stuff is shipped.
FCL is more expensive and requires you to fill the whole container. However, your goods ship when they're ready rather than when the container is full.
To give you a rough idea of cost, a 40-foot full container shipped from San Jose Port to New York, USA, costs a minimum of US$2,000.
It's difficult to give specific rates, as companies charge differently and the value of your goods impacts prices.
Other factors that impact price include distance, item value, speed of shipment, and insurance. You can expect to add at least US$100 for insurance, but the cost will be considerably more for high-value items.
You can check out this directory of shipping companies in Costa Rica and contact them directly for quotes. This is the easiest way to get an idea of cost, but they need to know plenty of information about your items.
Freight Forwarders
A freight forwarder is a company that finds a shipping company and handles customs declarations on your behalf.
Considering Costa Rica is known internationally for its bureaucracy when it comes to things like this, a freight forwarder might be your best bet.
Freight forwarders are brokers, meaning they act as mediators between you and the shipping company. As such, they don't actually ship your goods but instead arrange the services for you.
While this is an added cost onto what might already be an expensive process, it's almost always worth the money because you benefit from the company's industry experience and local knowledge.
Again, it's not really possible to provide cost information, as it varies with each company and included services. When contacting a forwarder, make sure you have the relevant information about your goods, including:
item dimensions and weight
where you're shipping to
estimated item value
Depending on the item's weight and your intended delivery time, a freight forwarder might suggest air freight instead. This is typically a faster option than sea freight but is less common for heavy items.
You can check out this directory of freight forwarders in Costa Rica to get you started.
Air Freight
Air freight is a less common option for bulk shipments, particularly heavy ones, but it might be suitable for shipping things quickly.
As such, it can be a good idea for shipping lightweight items you'll need quickly at the other end (such as clothes), whereas container shipping is better for household items.
That said, it's difficult to find air freight services for shipments over 150 pounds. FedEx is an exception but the shipping cost is very expensive.
Normally, it's better to use sea freight instead for a large shipment.
Generally, small parcels and letters are sent by air freight.
Sea freight is the more common choice for large goods and bulk commercial shipments, but if you contact a local freight company and explain your needs, they should advise you what's best.
Shipping Small Items from Costa Rica
As you can probably imagine, shipping small items from Costa Rica is infinitely more convenient than bulk shipping.
For shipping small parcels from Costa Rica, you have private and public options that offer differing rates.
Here are some of the main options available for sending parcels from Costa Rica.
Correos de Costa Rica
Correos de Costa Rica is the country's national postal service.
It offers international shipping to 200 countries for parcels up to 66 pounds. For its EMS Premium service, it calculates shipping costs based on the actual or volumetric weight, whichever is higher.
A 22-pound parcel, for example, costs US$81 to ship internationally.
FedEx
FedEx's main service center in Costa Rica is in San Jose, but it does have drop-off sites in other Costa Rican cities.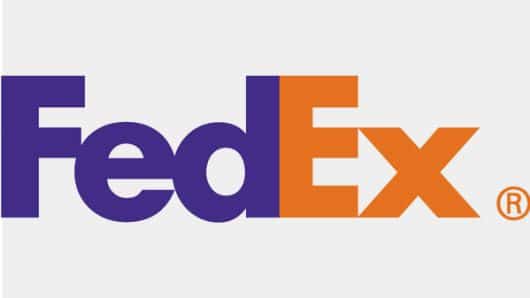 However, it does offer International Priority shipping for packages up to 150 pounds, which arrives in one to three business days.
UPS
Similar to FedEx, UPS's office is based in San Jose, but you can drop off parcels at smaller locations across the country.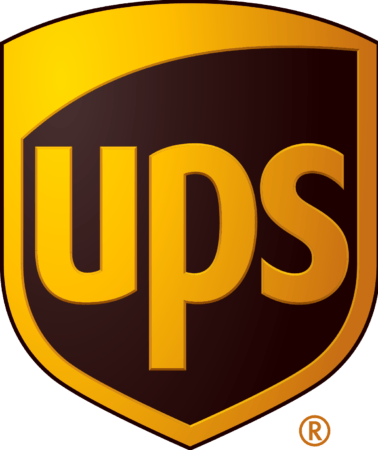 Its Worldwide Express services can get small packages to almost anywhere in the world in two business days, making it a good choice for those who need guaranteed fast delivery.
DHL
DHL has numerous drop-off sites across San Jose (and other cities) but also offers a collection service for an additional fee.

DHL has some of the fastest delivery times, guaranteeing one to two days for delivery (or even same day in some locations).
There's still one more step in the shipping process that you have to consider after you've picked your shipping method and company — and that's dealing with customs.
Dealing with Costa Rica Customs
As with any other international export, shipping from Costa Rica involves dealing with the country's customs department.
Costa Rica has a complicated bureaucracy, so you might want to get help when shipping large or unusual items.
If it's something going via bulk shipping, a freight forwarder handles customs for you.
Duty Rates
In theory, any rates associated with sending a parcel abroad should be included in shipping amounts.
As the sender, you shouldn't have to pay any extra duty taxes on top of what the shipping company bills you for.
However, depending on the destination country and type of shipment, the recipient may have to pay duty rates on their end. This can include excise duty, value-added tax (more about this below), and more.
Passing Through Customs
Costa Rica's customs department has a traffic light system for package inspection.
This classifies parcels into red (physical inspection), amber (document inspection), and green (no inspection).
There isn't much the sender can do about this, as it depends on the package's contents and value.
Providing you're not sending any restricted items, the worst-case scenario is a slight delay with your shipping time.
The parcel also goes through customs in the recipient's country. How it's handled there ultimately depends on the country and its relationship with Costa Rica.
Unlike other Central American countries, where narcotics production is common, few countries are suspicious of Costa Rican parcels.
That said, don't be alarmed if your package is opened and resealed before delivery for inspection reasons.
Value-Added Tax
If you buy something in Costa Rica, you'll have already paid value-added tax (VAT) as it's included in the price.
Costa Rica's VAT is 13 percent, although some items are VAT-free or have a reduced rate.
Since it's something you've already paid, you won't have to worry about VAT when sending a parcel.
However, your recipient may have to pay depending on their country's VAT laws. In some situations, they can then claim this money back.
Restricted and Prohibited Items
The list of prohibited and restricted items for shipping from Costa Rica is similar to most countries.
Regardless of national export bans, shipping companies give their own lists of prohibited items. These usually include everything on a country's prohibited list along with things that might be dangerous to ship by air or sea.
Some of the items you're restricted from shipping out of Costa Rica include:
human remains and fluids
weapons and ammunition
cash
pressurized containers
obscene materials (e.g. pornography)
UPS has a list of things it refuses to ship, which should give you a rough idea of what's prohibited in Costa Rica.
Most of these are common sense (such as pressurized containers) and are similar in most countries.
Be aware that you should also check the recipient country's prohibited items list before shipping, as some are much stricter than others.
Shipping Times
Shipping times for items from Costa Rica varies depending on what you're sending and the method you're using.
For example, small parcels shipped via Correos de Costa Rica can take anywhere from two to six days for its premium service, but up to three weeks for its standard service.
Then for something like freighter shipping, you could be looking at 14 to 31 days for locations in North America and Europe. For Asia, Africa, and Oceania, it'll take longer, as your container likely has to change ships somewhere.
Common Mistakes When Shipping from Costa Rica
The mistakes made when shipping from Costa Rica come down to one thing – common sense. So, make sure you do the following to ensure your package arrives on time.
Fill out address and customs labels correctly. Companies like UPS let you create shipping labels on their websites.
When shipping large or bulk items, get quotes from several companies, both based in Costa Rica and abroad. After all, there's no such thing as having too much information.
Consider connecting with other expats in Costa Rica if you haven't already to see if they have any insider tips on how to save money.
Choose the correct packing material and box for your items. Where possible, use new boxes to reduce the chances of damage.
Check that what you're shipping isn't on the prohibited list of the recipient's country.
Shipping Insurance
Not purchasing shipping insurance is a common mistake that deserves its own attention.
While there's no clear-cut answer as to whether it's a sensible investment, it ultimately depends on what you're shipping and which company you use.
For something like letters and cards (unless it's legal documents), shipping insurance isn't really worth it. The chances of the item being damaged are low, and, generally, so are the chances of losing it.
However, for anything unique or high in value, shipping insurance is a no-brainer.
Depending on the company, item value, and destination, shipping insurance can cost as little as US$1. It covers the item for loss and damage, usually up to 100 percent of its original value.
Of course, if you're planning to ship goods via air or sea freight, insurance is expected.
Most freight companies and freight forwarders will discuss it with you, and most have their own insurance brokers. Nothing is stopping you from going to a different insurer, although this requires more work.
The bottom line is that if you're in doubt, purchase shipping insurance.
UPS, DHL, and FedEx offer insurance as part of the buying process, but other companies might expect you to use a third-party insurer.
Tips for Shipping to Specific Countries
Along with following Costa Rica's export rules, you also need to follow the destination country's import rules.
Juggling everything can be a challenge, so here are some country specific tips to help you out.
First, it's good to know that common international shipping options for mail and parcels are usually described as Express/Priority and Saver. Saver is cheaper but takes longer, although this isn't a problem in most situations.
Moreover, in the comparison chart below in each country, we use priority options to show what are arguably the highest costs for international shipment from Costa Rica.
The comparison was done using a 1-pound item in a padded envelope, which is the smallest most companies offer.
USA
Depending on what you're shipping and which company you use, you can fast-track your parcel by shipping it to the United States.
Correos de Costa Rica has virtual postal addresses in the state, and it can provide next-day delivery to them. Providing you can arrange collection or further delivery, it might be a quicker option.
Aside from that, the only thing worth knowing is what's banned by U.S. Customs and Border Protection such as weapons, wildlifes, animal parts, and fresh fruits.
You can check its website for more details, but the U.S. is a fairly easy country to ship to from Costa Rica.
| | | | |
| --- | --- | --- | --- |
| Service | Cost (USD) | Method | ETA |
| Correos de Costa Rica | US$48 | Air | 3 days |
| FedEx | US$85 | Air | 1 day |
| UPS | US$92 | Air | 1 to 2 days |
| DHL | US$43 | Air | 1 day |
Mexico
Mexico is another country that's easy to ship to from Costa Rica because it's close. The only thing you need to consider is whether your parcel will travel directly or be transloaded.
Transloading refers to a package swapping from one ship to another, and, in some situations, your package might bounce to the U.S. first.
This means that the journey will be longer. So, if you need to send something fast, ensure it's direct and marked as priority.
| | | | |
| --- | --- | --- | --- |
| Service | Cost (USD) | Method | ETA |
| Correos de Costa Rica | US$48 | Air | 2 days |
| FedEx | US$95 | Air | 1 day |
| UPS | US$93 | Air | 1 to 2 days |
| DHL | US$43 | Air | 1 day |
Canada
Again, with Canada, you might find that your items are transloaded in the U.S. This will likely be true for both air and sea freight, as it's quite a long distance from Costa Rica to Canada.
Most shipping rules that apply to the U.S. also apply to Canada, although there are some minor differences. Check the Border Services Agency site for more information.
For small parcels, ensure they're packaged properly and safely for the long trip ahead. This is just common sense, of course, but there isn't much you need to know for shipping to Canada.
If you're shipping large items, a freight company will talk you through the most appropriate processes for getting them into the country.
| | | | |
| --- | --- | --- | --- |
| Service | Cost (USD) | Method | ETA |
| Correos de Costa Rica | US$48 | Air | 3 days |
| FedEx | US$85 | Air | 1 day |
| UPS | US$93 | Air | 1 to 2 days |
| DHL | US$44 | Air | 1 day |
UK
As the U.K. is outside of the continental Americas, you can expect your packages to take a bit longer to ship than the other countries listed above.
This means that you need to plan accordingly. However, as it's usually not a good idea to send perishable items anyway as it shouldn't make a difference.
The U.K.'s prohibited items list is identical to the United States. You can find a full list here.
The quickest you can send a parcel to the U.K. from Costa Rica is two days. Considering it has to travel more than 5,000 miles, this isn't too bad.
As with packages to Canada, you can expect your item to be transloaded, so make sure it's wrapped safely to avoid damage.
| | | | |
| --- | --- | --- | --- |
| Service | Cost (USD) | Method | ETA |
| Correos de Costa Rica | US$73 | Air | 4 to 5 days |
| FedEx | US$124 | Air | 4 days |
| UPS | US$108 | Air | 2 to 3 days |
| DHL | US$80 | Air | 2 to 3 days |
Now on to You
That covers everything you need to know about shipping items from Costa Rica.
Remember, for larger items, it's usually a good idea to use a freight forwarder, as they help you navigate the complex bureaucracy of exportation. Also, a local company helps you overcome the language barrier if needed.
Shipping companies in Costa Rica shouldn't be difficult to find, particularly if you're near San Jose. Of course, if you have any questions, please feel free to reach out to us for more information.