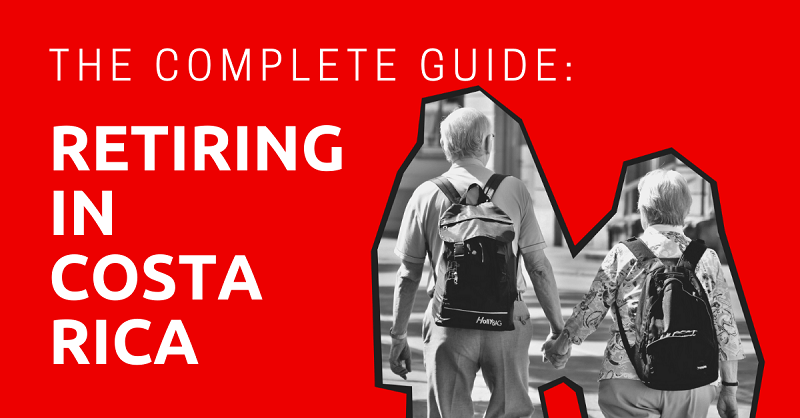 With more and more retirees choosing to retire abroad, Costa Rica took notice and poised itself as a prime retirement destination. It continues to attract international retirees to this day, and many other countries are following suit.
Costa Rica is undoubtedly one of today's most popular retirement destinations. In this guide, we discuss why it's an ideal place to retire, what you need to know about retiring in Costa Rica, and more.
This article will take approximately 37 minutes to read. Don't have the time right now? No worries. You can email the ad-free version of the article to yourself and read it later!
Why Retire in Costa Rica?
Costa Rica is a perfect holiday destination, but it is so much more than that. Its perfect climate, rich biodiversity, breathtaking views, and 'Pura Vida' lifestyle are some of the reasons why many American retirees are choosing Costa Rica as their second home.
To give you a better idea of why retirees are flocking to the country, you need to look beyond its tourist attractions.
World-Class Healthcare in a Third-World Country
Costa Rica is known globally for providing world-class healthcare, which is something that retirees need.
What's more, the country provides universal healthcare to its citizens and residents with a temporary or permanent resident status. The quality of healthcare is also comparable to that of many developed countries.
Its healthcare system, referred to as CAJA, provides emergency services and care, routine and major procedures, and preventative care, and only requires a monthly payment.
Many over-the-counter and prescription medications can be obtained at no extra charge.
However, wait times tend to be long in hospitals and healthcare practices under CAJA. For immediate care, it is best to opt for private healthcare providers, which accept insurance and cash payments.
The private sector offers an extremely high level of medical and dental care.
It's worth noting that many private Costa Rican hospitals employ doctors who obtained a medical education from a U.S. medical school and are fluent English speakers. This makes it worth paying a higher price, although some private hospitals may charge lower than what you would normally expect.
In any case, whether you go to a public or private hospital, you can rest assured that you'll get quality healthcare that is consistently praised and well-regarded the world over. This alone makes it attractive to retire in Costa Rica.
Read more:
Staying Connected
In case you do end up retiring in Costa Rica, some of your family members will probably want to come visit. Fortunately, it's easy to fly to the country as there are international flights going in and out of airports in San Jose (the capital city) and Liberia.
There are non-stop flights in and out of the United States. The flight duration is under ten hours, and there are flights to Houston, Miami, and Atlanta, to name a few. Moreover, there are roundtrip flights that may cost only around $700 or less, which is great if you'll be making several trips in and out of the country.
This is why for most Americans, retiring in Costa Rica is ideal. By contrast, retiring in Thailand means you'll be travelling halfway around the world from your home country. In comparison, the distance between the U.S. and Costa Rica is shorter.
You'll also appreciate the excellent cell reception and internet connectivity in Costa Rica, so staying connected with your family won't be an issue. The internet services are generally reliable like in the U.S., so you shouldn't experience problems with lags and other connectivity issues when making video calls.
Pristine Climates
Climate in Costa Rica is subtropical and there are only two seasons. The first is dry season (summer) which begins in December and ends around May. The second is rainy season (winter) which begins around May and ends around November.
Something to keep in mind during the rainy season is that when it rains, it pours. Meanwhile, you won't have to ever worry about being cold or needing a winter coat because temperatures are constantly warm.
Traditional Tico Food
Costa Rican cuisine is varied, and many of the dishes are not found in America. Exotic fruits and vegetables can be bought in farmers' markets, while simple items like fresh fish and various herbs can be bought cheap in regular markets.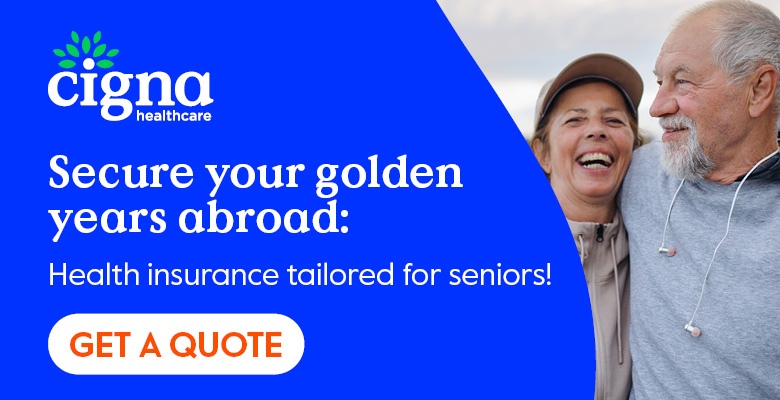 Advertisement
A regular meal typically consists of rice, beans, and plantains, which are available at a low price. Their coffee is outstanding — the country is known for its coffee growing regions that produce unique, robust flavored java.
Outdoor Experiences
Many tourists visit Costa Rica to marvel at its rich biodiversity and beautiful landscapes. What's great is that when you retire here, you'll see much more of the country than you ever will if you only visit as a tourist.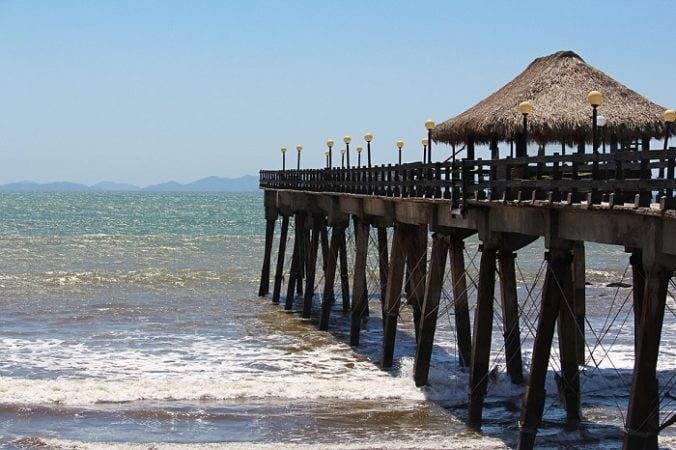 There are many natural attractions throughout Costa Rica, such as volcanoes, beaches, and cloudforests, which are all reachable by bus or car. Along with these, Costa Rica's national parks are extensive and contain a huge variety of flora.
For fishing enthusiasts and true outdoorsmen, there are buttloads of deep-sea fishing opportunities, snorkeling, kayaking, hiking, and even zip-lining through forests. You'll have easy access to these activities to keep you active.
Plentiful Housing Options
You'll save on your monthly retirement dollars if you choose Costa Rica to be your retirement destination.
In Costa Rica, it's easy to stretch your funds because the cost of living is low compared to what you would normally be living on back in the States. Of course, this could also mean living in a location that is nowhere near beach areas or downtown locations.
If you are looking for above-average housing, then you can find a few options within the capital city of San Jose or in secluded beach areas. In short, there are plenty of options for all budgets.
Read more:
Familiar Places
Even though Costa Rica is over 2,000 miles away from the US border and has Spanish as its official language, there are many familiar places and establishments that will remind you of the U.S.
However, there are also many places that bear no resemblance to any place in the States. The best you can hope for in terms of seeing a familiar place is Walmart. For the homesick, there's a decent selection of American food chains and bars and establishments that are American-influenced. Many cinemas screen American and other international films in English.
Plan Your Retirement
There are many benefits to retiring in Costa Rica: inexpensive and high-quality healthcare, affordable cost of living, beautiful mountain ranges and beaches, and many modern amenities. And, while living here, you are sure to run into another expat at some point, which is another plus.
Should you decide to retire in Costa Rica, you should start making plans regarding your preferred living conditions and prepare all necessary documents to apply for residency.
Retirement Visa
To enter Costa Rica, you don't need to get a visa. Many nationalities, including Americans, Canadians, and UKs can stay in Costa Rica for 90 days without having to apply for a visa.
You just only need to have proof of a roundtrip ticket. Please note that the amount of time will be determined by immigration officials.
In case you want to stay longer, there are three residency programs for retirees. These include:
Applying as a Pensionado: This program involves having a monthly minimum funding of $1,000 from a life-long retirement, pension, social security, or disability.
Applying as a Rentista: This program is designed for individuals who have a continuous income of at least $2,500 a month lasting two years. An alternative to the monthly income is to make a deposit of $60,000 into a bank predetermined by the immigration department.
Applying as a Inversionista: This program allows individuals to make a $200,000 Costa Rican investment. Only the investor is eligible and not their family members.
Pernsionado is the most popular options for retirees in Costa Rica. You can get it as long as your pension is over $1,000 a month or $12,000 a year. Read our guide to Costa Rica retirement visa for more information.
It is important to understand that these programs only provide temporary residency. Once you have lived in Costa Rica for three years, you will be able to obtain permanent residency.
Finance Management
Living abroad is not possible for everyone, but if you are retired and have various sources of steady income, it is possible.
However, you will want to prepare for any financial hurdles that might come your way and know how to manage them properly.
In order to have better control of your finances, it is important to realize how tax laws work in your home country and the way they link with taxes that may be accrued internationally.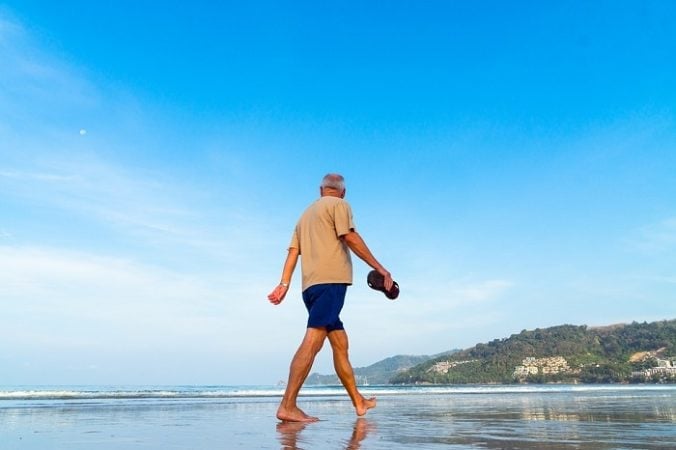 For example, if you are a US citizen, it is a good idea to find a way to manage any investments such as IRA or 401k and your regular bank accounts as you're overseas.
In addition, it is important to open an online bank account so that you can easily access important finances, investments, and savings accounts. Organizing and simplifying your finances will make life easier down the road.
Get Your Taxes in Order
You need to ensure that your tax affairs at home are up to date because you'll be dealing with taxes too once you're in Costa Rica.
In fact, you might have to file taxes from abroad.
Regardless of where you decide to retire, your tax obligations will follow you.
If you're American, you will still need to file taxes on all taxable income earned in the U.S. and abroad. You may even be made to pay twice for the same income, as will be determined in your new home country.
Fortunately, there are a couple of tax breaks offered to Americans living abroad. These are the foreign tax credit and foreign earned income exclusions.
Under the foreign tax credit, an expat is allowed to offset taxes accrued from a foreign country, which would otherwise be combined in their liability in the U.S. Through the foreign earned income exclusion, expats are able to eliminate over $100k in income from a foreign source.
If you are a retired expat with no income from a job, then this exclusion will not apply to you. All of the distributions from an IRA or 401(k) are not considered as earned income. However, any income that you do make on the side in the foreign land can be excluded when the taxes are figured out.
As you enjoy retirement, you will likely take advantage of the tax credit. For expats who are itemizing, they may benefit more with a deduction from the taxes instead of the credit. IRS Publication 514 can provide details of these tax clauses.
Being unsure of what to expect with foreign taxes is normal if you've never lived abroad. This is why obtaining help from professionals will ease the pain. A great resource to get ahold of is American Citizens Abroad, a website that consists of a tax preparer directory listing preparers in the U.S. and abroad.
It is important to take care of your tax obligations before you leave because even though you are not in your home country, the obligation might remain until paid in full. This also involves filing tax returns on any taxable retirement.
Read more: A Beginner's Guide to Costa Rican Tax for US Expats
Investments
As far as investments go, you are better off with keeping them in your home country. You will likely have better options and be able to report taxes easily.
Also, you won't have to worry about issues with the currency or any risks and have a sizable reserve of cash, which can cover expenses for at least a year.
Due to some complicated rules governing IRAs that are self-directed, U.S. citizens are better off keeping IRAs in the U.S. Another reason is that an IRA does not have very good portability.
Prior to leaving, ensure that your account remains open and the cash remains. The last thing you want is to receive a surprise check in the mail saying that your tax shelter is gone.
This stems from the Patriot Act providing guidance that permitted financial institutions to close any account that does not have an address in the U.S.
If you have investments with T. Rowe Price, Vanguard Group, and Fidelity Investment, then they are fine with having an address that is either U.S.-based or not. They also have no issues with sending any distributions via check or electronically. However, if a distribution is made to a non-U.S. address, then 10% is withheld for tax purposes.
Social Security Payments
If you live abroad, you can still receive Social Security benefits, which can be deposited into your foreign bank account. However, your public insurance might not be available outside of your home country.
Recipients of Social Security also receive their monetary benefits through direct deposit, which makes it a hassle-free process.
The good thing about having Social Security benefits deposited into a foreign account is that they will be in the local currency and at whatever the current exchange rate is, too.
If you want to learn more, you can visit the SSA website. While looking around, you'll see countries listed that allow benefits to be deposited electronically.
Because SSA benefits are taxable, it is important to be aware if a treaty exists between your new home country and the United States. If so, then your benefits may be exempt from any taxes.
Deciding What to Bring
You have many options when it comes to bringing your belongings with you.
However, because of the high costs of shipping personal belongings, it would be better to just purchase certain new items instead of shipping things from home. Of course, if you are willing to pay for an item that is worth 80% more than its original cost — as is usually the case with vehicles — then by all means have it shipped.
Otherwise, you are better off selling it, putting the money to your retirement fund, and sending it to Costa Rica when necessary.
Once everything is all set, it's time to choose the location where you'll live and determine what things you can and can't live without.
While it's fine to bring items with sentimental value, bringing all of your items from home won't be necessary. There's an assortment of personal things and/or household items that you can buy at discount stores.
Finding a Place to Rent or to Buy
Once you've chosen a location, it's ideal to rent a place there for at least six months before you decide to settle into that area permanently.
When you rent, you can scope out the area first and get a feel for the neighborhood before making a long-term commitment. Plus, you can look into what types of housing are common in that area.
If buying a home is your thing, then it is best that you know the property's resale value. This is because it's not always easy to sell in case you decide that you want something else.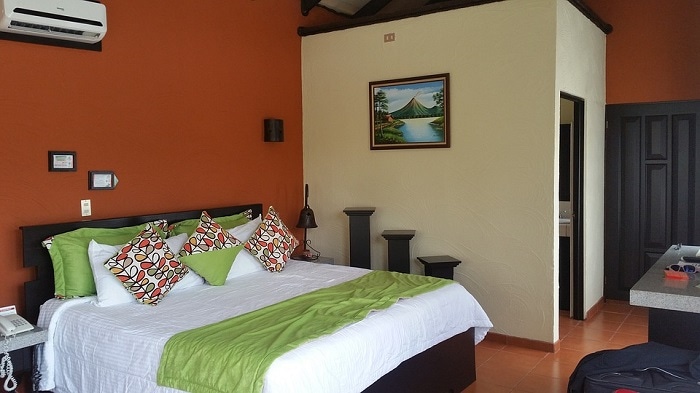 Whether you want to live in a house or a condominium, it's worth noting that either housing type offers options in terms of luxury, affordability, and income-earning capacity when rented out.
You should also consider the following advantages and disadvantages when choosing between a landed house or a condo.
Cost – Buying a house will cost more than a condo and the property taxes will also be higher.
Size – When considering size, decide based on whether you'll be living alone or will have your family visiting often. Size also depends on whether you want a beautifully isolated property or a modestly sized home in close quarters with neighbors.
Private or Communal Amenities
If you prefer a luxurious and convenient lifestyle, you can opt to live in a condo. There are many condos in Costa Rica, which offer amenities such as fitness centers, barbecue grilling areas, playgrounds, and swimming pools.
However, there are a couple of disadvantages too such as having to pay condo fees and having less privacy. Living in a condo also means you have to follow the condo's rules, and you may not be allowed to have pets.
Location Security
Condominiums deploy security guards to address residents' various complaints such as noise and other issues. This is especially crucial in condos with high occupancy.
Meanwhile, living in a house, unless you are living in a gated community, you have to implement your own security measures, like putting up bars and railings on doors and/or windows.
This is why it's important to scope out neighborhoods and see how secure they are before settling in one.
Regions of Costa Rica
It's generally a good idea to get a feel of different locations and observe differences in climate and overall way of life.
Here's what you need to know about the country's seven provinces, and which specific towns are ideal for expats to live in.
You can find out more on our article about 9 best places to retire in Costa Rica.
The Guanacaste Region
Guanacaste is located in Costa Rica's Pacific Northwest, and one of its major towns is Tamarindo.
Tamarindo
This beach town has a nice variety of restaurants that expats frequently visit. It is popular for its consistently warm climate and surfing-friendly beaches. It is also known to be quite an expensive town. However, it is best not to get too comfortable hanging around with locals you don't know well for your own safety.
Nightlife in Tamarindo is lively and there is always something to look forward to.
Pros
Close proximity to the beach
A wide variety of restaurants
Cons
Things can be a little pricey
The South Pacific Region
This region is known as the place where humpback whales migrate and mate, which occurs from December until April. Of course, its beautiful beaches are popular among expats, too.
These are some of the region's major towns:
Dominical
In Dominical, you will find many restaurants, supermarkets, gas stations, home supply stores, medical facilities, banks, and a football stadium. It is accessible by car or bus and has bus routes going to and from San Jose. Rent is relatively cheap, with some houses priced as low as $380 a month, whether in urban or rural areas.
Pros
Places to get necessities are within reach
Easily accessible by bus or car
Con
Persistent threat of petty crimes
Uvita
Uvita is a beachside community that is not as developed as its neighboring towns. That said, it is beautiful and idyllic, and is quite popular among expats. Climate can be humid or wet, unlike in the Pacific Northwest.
It is the only area where one can see a mountain range that stretches out to the sea. Here, you can choose between living near the beach or in an elevated area that affords unobstructed views of sprawling landscapes.
Pros
Close proximity to the beach
Surfer-friendly beaches
Cons
May need to get used to the humidity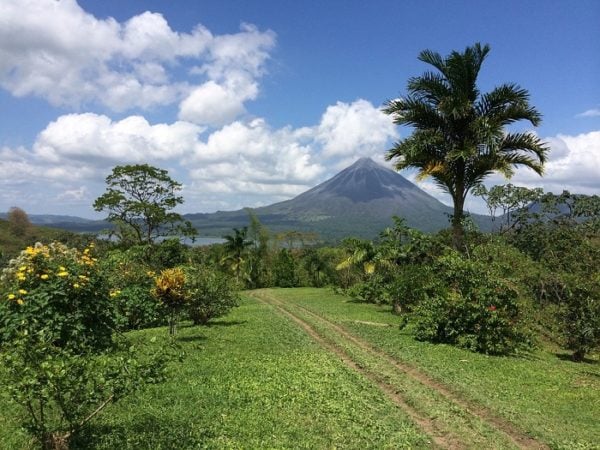 Ojochal
If you head south past Uvita, you'll run into the town of Ojochal. There's plenty of opportunity to explore nature as it is surrounded by jungles, mountains, and beaches; the climate is tropical; and there are many amenities. There's a sizable expat community, with a population of around 450.
Pros
Plenty of opportunity for outdoor activities
A relatively sizable expat community
Cons
May not be easily accessible, i.e., taxis can take a long time to arrive
The Central Valley
The Central Valley region is largely occupied by San Jose and surrounding outer areas. The following towns can be found in the region.
Escazu
Many expats choose to reside in Escazu because of its close proximity to San Jose and many schools. The area is considered upscale, which is why many expats find it desirable. It has a busy atmosphere, which also equates to plenty of dining and shopping options for residents.
Pros
Close proximity to San Jose
Upscale environment
Cons
Often crowded
Traffic can be terrible
Atenas
Atenas is located halfway between the beach and the capital city of San Jose. There are a variety of shops catering to all budgets and there is a thriving community of expats. It is relatively safe, with three gated communities and barrios that are all family-friendly.
There is only a single way to exit from the tow, that is, coming from Caldera Highway.
Pros
Very safe
Has a small-town vibe
Cons
Some threat of petty crimes especially at night
Grecia
Grecia is an ideal, pleasant countryside location for expats who prefer to live among locals. It is a short 40-minute drive to San Jose. In this town, housing is affordable, the atmosphere is very relaxed, and there's a sizable community of expats.
Pros
Expat community is fairly big
Near San Jose
Cons
The lack of activity and slow way of life may not be ideal for single retirees
Making a Life in Costa Rica
Living in a foreign land can be fun and exciting at first, but once you've settled in you gradually start to see the challenges of being a foreigner. These challenges could be due to language barriers or difficulties adapting to a new lifestyle. You will find life as a foreigner retiree particularly frustrating if you're not sociable or the outgoing type.
Costa Rica is largely perceived as a welcoming, hospitable country. Should you choose to retire here, there are things you need to consider keeping you satisfied and make your stay a success.
For one, you will find that befriending fellow retirees and expats can be greatly beneficial. They may be able to assist you with a variety of concerns that you may struggle with. These concerns may include the following:
Banking
In the past, expats were not legally allowed to open a Costa Rican bank account. The only exception was if they had proof of residency prior to opening any type of credit card or bank account. 
That changed in 2016, when foreigners — even those without a proof of residency — started being allowed to open an account. However, foreigners should note that they can only open an account with the state-owned Banco de Costa Rica. To open an account, passport identification and contact phone number must be supplied.
All non-resident account holders can only deposit a maximum of $1,000 every month.
Healthcare
In order to receive care through the Costa Rican public healthcare system, an expat must be a legal resident of some sort or citizen.
The healthcare is basically free, although a membership fee must be paid through the CAJA in order to be eligible. The fee is normally a percentage of the income you claim during the residency process.
Just like a lot of things, time and patience are key when you want to obtain healthcare through a residency — wait times can be as long as a year and a half.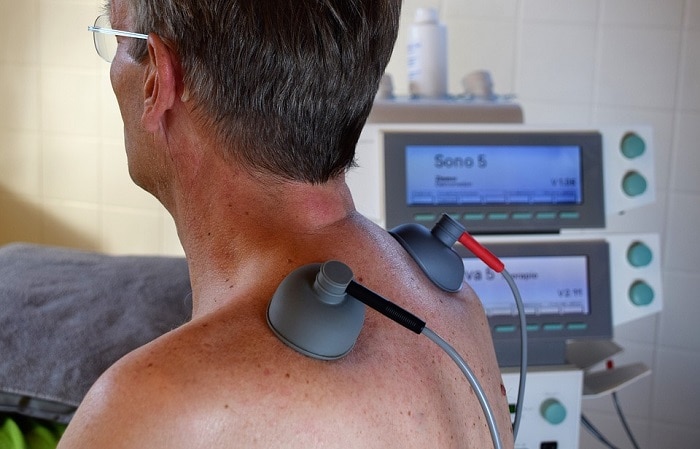 Although the CAJA is a great system that provides great care, many people also choose private care that is available countrywide and in the most populous areas. They don't like waiting to book an appointment or schedule some form of blood work procedure.
It is highly recommended that you obtain private care and insurance, although treatment for certain pre-existing conditions might only be provided through the public health system.
Receiving Care from a Specialist
Seeing a specialist is very easy if you are paying out of pocket or using insurance. It also doesn't require you to make an appointment one year in advance.
The best part is that you can easily find specialists throughout the country and setting an appointment is fast and easy. On the other hand, if you go through CAJA, the process tends to be a lot slower.
Once you're in the public health system, you will be assigned a clinic. Remember that clinics will unlikely have specialists readily available. If you need to see a specialist, your assigned clinic may refer you to another clinic for which you will need an appointment. You will soon find out that making multiple trips is normal for a single appointment. If possible, request a copy of your file so you'll have your own copy in case it gets lost in the system.
Though this is rare, it can happen. Ultimately, seeing a specialist through CAJA may be the worst aspect of Costa Rican healthcare. This is why many locals prefer to go to a private practice to see a specialist.
Obtaining a Prescription Medication
Medications dispensed through the public health system are generic brands, which are not difficult to obtain and are free. However, if you are used to paying full price for your name brands, then go for it because the prices of name brand medications in Costa Rica are significantly less than what you would pay back home.
You don't need a prescription for over-the-counter medications (e.g., Tylenol), and you can easily find these types of medicines in grocery stores and pharmacies. Moreover, a lot of medications that you need a prescription for back home do not require one here. These include birth control medicines, Viagra, and certain pain relievers. It's also quite normal to be able to obtain certain prescription medications without a prescription if you pay extra for them, such as certain antibiotics.
You will also notice that certain drugs like "morning after pills" can easily be obtained. Some pharmacies have them while others don't. In case you need strong pain killers, there might be instances when you will be tested to see if you really need them.
After a prescription expires, you will need to obtain a new one on a monthly basis. There are also major pain clinics that can be found both in and out of a hospital. The techniques used are considered sophisticated and require the use of supplements.
Bringing Supplements or Prescription Medications
If you are thinking of bringing your prescription medications or supplements to Costa Rica, there are a few things to keep in mind:
Bring only the amount needed for the time you are here. So if you are here for 90 days, then bring only a 90-day supply.
Make sure that you have a prescription for every medication you will be taking. If you take an over-the-counter medicine, obtain a doctor's note stating the meds' purpose, that its use is under a doctor's supervision, and that it is needed for health purposes.
Ensure that all medications and supplements are identifiable and readable.
Make an Attempt at Spanish
You will find that many Ticos know how to communicate in English, but that in contrast, they rarely feel inclined to teach you Spanish. To make things easier, try to learn the language on your own.
This can be advantageous because the longer you are exposed to the language, the better you will be able at understanding the different slang words and the emotions behind them.
You can learn it online or use an online course such as spanishpod101.
If you have achieved a certain level of Spanish fluency, then you won't have much to worry about. Make sure you utilize it often or risk losing your knowledge.
By speaking Spanish regularly, you'll eventually hit your goal of being as fluent as your Tico friends.
Be Accepting of the Locals and Their Culture
In many cases, foreigners come to a country and prefer to mingle only with fellow foreigners and/or travelers. This is fine, but it is ultimately a waste of opportunity to enjoy all that a foreign country has to offer.
Some foreigners may attribute this to culture shock. Note, however, that one of the best ways to endear you to locals and make them respect you is by allowing yourself to appreciate their culture.
In Costa Rica, one cultural aspect you might have to learn is "Tico time", a concept that refers to the locals' laid-back attitude with regard to time. That is, they will get things done eventually and not necessarily on time.
Go Out and About
Remember that, upon your arrival in Costa Rica, you are a tourist, so go out and be a tourist. Explore as much as you can. This is a great way to learn more about the country and develop an appreciation for everything it has to offer.
Try Their Cuisine
Trying Costa Rican cuisine is an entirely new and exciting experience. There's a wide variety of restaurants, dishes, delicacies, and beverages you can try. You may even find a range of delicacies and food items in eating places near your home.
There's no need to worry if you love and/or prefer "normal" Western dishes. Whenever you feel homesick and feel like making dishes like you would make back home, you'll find that most supermarkets sell most of the ingredients you need to cook your favorite comfort foods.
Don't Be Judgmental
Just because you're no longer in your home country doesn't mean you no longer have access to high-quality services, including healthcare, education, and technology. That said, you may feel frustrated when faced with unfamiliar situations.
The key is to understand and accept that things are simply done differently around here. Don't blame or criticize the entire country's culture. It may seem difficult but try to be more open-minded and see the bright side of being exposed to different ways of doing things.
Meet Locals and Make Friends
Making new friends is a great way to build a network of support among the locals.
Make an effort to befriend locals who may be able to help you become more familiar with their way of life.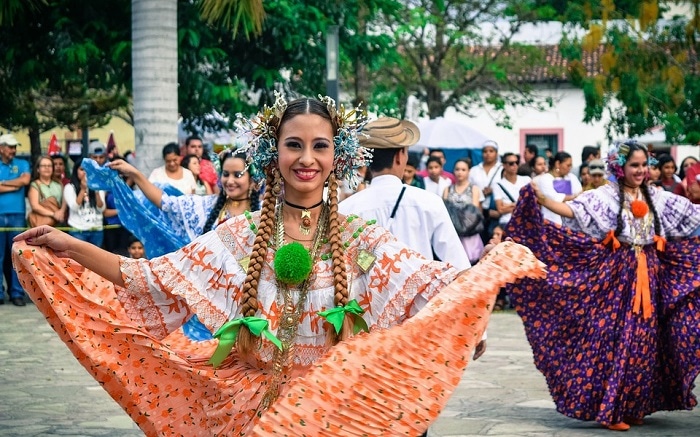 To start making new friends, it pays to be aware that people generally speak only when spoken to. That means you'll likely need to be the one to break the ice in most situations.
For example, you can visit farmers' markets and strike up a conversation with the local growers about growing local exotic fruits and vegetables.
Having a Lawyer is Necessary for Most Things
Should you decide to purchase a home, you'll need to have a lawyer. Once you've reached an agreement with a seller, your lawyer will have to step in to file the necessary paperwork in the court to close the deal. A lawyer will also be necessary for when you pay taxes, open a business, and apply for residency.
Read more: An Overview of the Legal System and Lawyers in Costa Rica
Why Do Some Expats Struggle in Costa Rica?
It's possible to have a perfect life as a retiree in Costa Rica provided you don't complain about every single thing. Some people who do end up struggling do so because of the following reasons.
All They Do Is Complain
Of course, there will be certain situations that you couldn't help but complain about. But, no matter which foreign country you choose to retire, chances are that things would be far from perfect.
In most cases, focusing on the negative and unpleasant situations and constantly complaining about them won't help much.
Costa Rica is a unique country whose charms are incomparable with what you were used to at home. You would be well-served focusing on its attractive qualities and what made you choose it as your second home in the first place.
They Maintain a Language Barrier
In most cases, expats prefer to hang out with those who speak their native language. While this is acceptable, it's rather pointless to move to a Spanish-speaking country only to stick with the same routine instead of exploring new cultures, meeting new people, and learning a new language.
Most Costa Ricans can speak English well, but you probably shouldn't blame them if they don't catch certain nuances of the language. Using sarcasm and/or irony in everyday speech would probably not bode well in most situations. When in doubt, it's best to be plain-spoken.
They Have Difficulty Transitioning
Some retirees may get overwhelmed by life abroad and start to miss friends and family back home. This is understandable, especially for those who have grandchildren, still support their family, or simply just miss home.
This is why they may have a difficult time fully transitioning to their new life in a new country. At times, they may not feel like the occasional visit from friends and family is no longer enough.
They Have Left Behind a Thriving Career
Leaving a career you've spent years building to enter a new life as a retiree in a foreign land can be a huge struggle. Uprooting one's self to start anew can be difficult but more so for those who've had a thriving professional career at home.
It might help to adopt a mindset in which you are fully embracing your freedom from many obligations and that retiring in a beautiful country is something you planned for and that you deserve. Think of it as time to truly enjoy what you've worked for.
They Struggle With Tolerating Bureaucratic Processes
It is often a struggle undergoing many bureaucratic processes to get things done. These can be simple things like obtaining a cell phone plan, sorting out utility bills, or opening a local bank account. No one likes to go through these processes, but they are a fact of life.
If you move to a new country, you are going to have to deal with lots of bureaucracy too, so it's best to figure out a way to get over all the bureaucratic processes as efficiently as possible. Seek the help of professionals, do some research, and ask around on the best ways to get things done.
They Allow Culture Shock to Prevail
Some expats have a difficult time overcoming culture shock. Many don't even try and ultimately give up. Although being well-travelled helps, not everyone can say it was easy to overcome culture shock especially if you spent your whole life in the same country.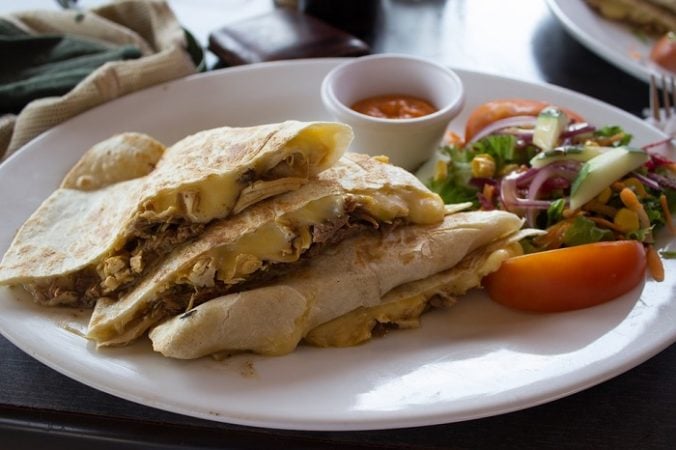 Do away with the mindset that the way things done at home is always the best way. Keeping an open mind might make your life as a retiree in a foreign country much easier.
General Character
Are you the kind of person who likes having things done your way always? If so, brace yourself — you're going to have to get used to the way things are done in Costa Rica, and that is the Costa Rican way.
The key to living happily in Costa Rica is to make some adjustments to your formerly fast-paced lifestyle and enjoy a slow paced one. Only when you learn to relax will you be able to truly enjoy your life as a retiree.
Having an Exit Plan
Retirees in Costa Rica with an Inversionista, Pensionado, or Rentista status who no longer wish to stay in the country are required to cancel their residency status through the Dirección General de Migración y Extranjería (Department of Immigration).
Mail Forwarding
If you opened a mail box at the post office, you will need to drop by the post office and request to close it. Make sure you leave an address where any mail sent to you after you've left can be forwarded.
Property Lease/Rental Termination
Costa Rican law states that the minimum amount of time for a rental/lease agreement must be 36 months. However, that is rarely followed; you can easily obtain a monthly or annual agreement.
If you plan to vacate your rental, you need to give advance notice of at least 30 days. As for the deposit, any outstanding balance that you still need to pay can be deducted from the deposit that will be refunded later on.
Having Utilities Disconnected
Inform the electric utility company (ICE Group) that the unit will be vacant and that the property owner shall be responsible for further billing until a new tenant moves in.
Closing your Bank Account
To close your bank accounts, you need to go to the branch(es) where you opened them. Bring proof of identification and present your account information to request the closure of your savings, credit, and any other banking accounts you may have. Note that some banks impose daily cash withdrawal limits, so make sure you factor that in when closing deposit accounts.
Settling your Taxes
Similar to how you settled taxes with the IRS prior to moving to Costa Rica, you will need to settle tax issues with Costa Rica's Ministry of Finance. A declaration must be filed in the San Jose location.
Terminating your Social Security
Your social security registration with CAJA will also need to be discontinued. As mentioned earlier, every legal resident in Costa Rica must be enrolled with the national social security system. If a resident no longer wishes to be registered, they will need to submit a declaration in writing stating their intentions. You can visit any CAJA location or call them at 2539-0000 if you have any questions about the process.
Once the filing is complete, you will receive a payment history reflecting your payments into the social security program.
The downside to cancelling your Costa Rican social security is that it is unlikely that it will be transferrable to any other country's social security system. You may attempt to transfer it, but it would probably be a long shot and would only be considered under special circumstances, if at all.
The Departure Tax
Lastly, before you fly out back to your home country or elsewhere, you will need to pay a departure tax prior to check-in.
This is payable in both colones or US dollars and can be paid at a station near the airport entrance.
Now, on to You
Costa Rica is one of the top destinations for retirees who want to spend their retirement outside of their home country.
Affordable cost of living, friendly locals, lots of activities, rich biodiversity, and quality healthcare services are just some of the reasons why many retirees choose to retire in Costa Rica.
If you are unsure whether Costa Rica is the right retirement destination for you, it's highly recommended to take a short-term visit first (e.g., a few months) before you make a decision.