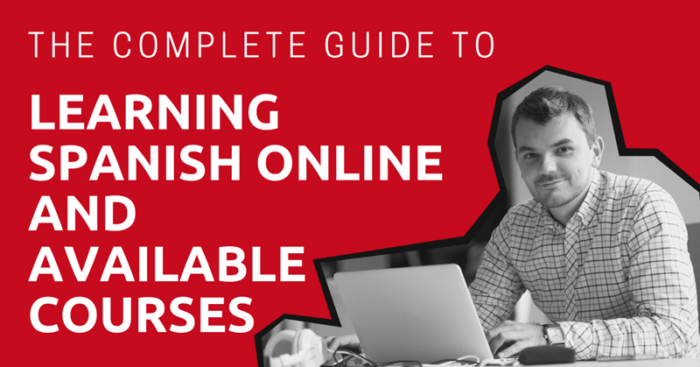 There are more than 20 countries in the world where Spanish is spoken; apart from that, there are Spanish speakers located in more than 70 different countries around the world.
Are you interested in learning Spanish? If so, you are in good company. Spanish is one of the most sought after languages to learn. That is good news for you.
Since there are so many people who want to learn Spanish, you have a plethora of options at your disposal when it comes to learning Spanish. Apart from that, you are living at a unique moment in time; you are living in the age of information.
Now, more than ever, you are able to gain access to an abundance of information. There are so many tools available to learn Spanish that you might feel lost as to where to start. If that is the case, you have come to the right place.
In this article, you are going to be able find useful information when it comes to some of the most useful online tools for learning Spanish.
You can look at some of the tools mentioned here and find the ones that are best for you. Since you are unique in your learning strategy, the tools found here can aid you in your journey to finding your way in the world of Spanish learning.
If you just want to know a good website to learn Spanish online, it's SpanishPod101. You can take their 30-day trial program and see for yourself.
This article will take approximately 24 minutes to read. Don't have the time right now? No worries. You can email the ad-free version of the article to yourself and read it later!
What You Get from Learning Spanish Online
Listening
Writing
Speaking
Reading
Vocabulary
Verb conjugations
Native speakers
When you learn Spanish online, you have several options at your disposal. Not only are you able to learn at your own pace, but, on several sites, you can learn for free, or you can pay a higher price to get private and more in-depth lessons from a tutor.
You can take an online course that allows you to jump around at your leisure, or you can take a course that is more structured.
Online classes are highly beneficial because you are able to learn from home, a coffee shop, while on vacation or at a park. Wherever there is internet, you have the option to improve your Spanish speaking skills.
There is really no wrong option when it comes to learning Spanish online. Whatever option that you choose, you are going to learn the fundamentals of Spanish.
A good online Spanish course is going to include the following:
Listening
One of the most beneficial parts of learning Spanish online is that you are able to learn from native speakers. The good thing about Spanish is that it is unlike Arabic and Chinese in that there is only one way to speak Spanish.
As to be expected, there are different colloquial phrases and words that are used in the different countries, but as a general rule, if you learn Spanish well, you will be able to understand and you will be understandable to all Spanish speakers. Another reason why listening to Spanish online is beneficial is because you are able to hear the different accents of Spanish speakers.
Spanish speakers from Cuba talk with a different accent than Spanish speakers from Chile. Since you will come in contact with Spanish speakers from around the world, you will do well to listen and learn from all of them.
These online programs usually come with dialogues and scripts that you can read as well. In this way, you are able to watch and listen as you learn.
Your comprehension will also improve with repetition, so these scripts allow you to play and replay them in order for you to master words and pronunciation.
Writing
When it comes to writing in Spanish, spelling is the first thing that you want to practice. Fortunately, spelling in Spanish is much easier than spelling in English, because Spanish is phonetic and it has fewer silent letters.
Online learning platforms give you a good base when it comes to writing and spelling. Audio and reading aids will assist you in hearing the sounds, and they are also helpful when it comes to reading and writing the letters based on their sounds.
Apart from that, your Spanish writing will improve as you watch learning videos and read the subtitles as the actors speak.
Finally, you are able to take quizzes that will test your spelling and your memory of words, so you will gradually begin to learn how to identify and spell more Spanish words as your Spanish comprehension improves.
Speaking
When it comes to learning a language, you have to be able to speak and hear yourself speak in order to improve your language skills. When you are learning on an online platform, you are able to listen to native learners at normal speeds and at slower speeds as well.
With this feature, you can emulate the pronunciation and the intonation of the native speakers. You do have to be cognisant of the fact that repetition is imperative, and since no one else is there with you, you have to be proactive about speaking out loud.
Reading
Reading and comprehension are essential when it comes to being fluent in Spanish. Several online courses have helpful tools that can aid you in your reading and comprehension.
These are tools that are created to improve your pronunciation of vowels, consonants, words, and sentences. These tools include videos, recordings, sentences and paragraphs, so you can easily identify and correctly pronounce words in Spanish.
Vocabulary
Knowledge of vocabulary is absolutely essential when it comes to language learning. On an online language learning platform, you are able to listen, learn, and practice new vocabulary with each lesson. Instead of having to find new words and practice them on your own, you can have your own personal talking dictionary on with these tailored sites.
Verb Conjugation
In the Spanish language, there are 14 different ways that a verb can be conjugated. In order to speak Spanish in a fluent fashion, you are going to need to master at least seven of the 14 tenses. On a good online learning platform, these verb tenses are studied, reviewed, and inculcated until you can use them in your everyday speech. In this way, the verbs and their tenses become automatic.
Native Speakers
A native speaker of the language who has the heart of a teacher can be a great resource for a Spanish language learner. When you are first learning Spanish, it may seem like native speakers are talking fast, but the reality is that when you are learning a language, you learn word by word, but that is not the way that people actually speak.
People connect their words; they do not speak slowly, and they use a variety of intonations. Since your goal is to learn Spanish in order to speak with native speakers, you are going to need to hear the way that they speak in the real world.
The only way to do that is by listening to native speakers. On an innovative online learning platform, you are able to listen to native speakers from different countries, so you can mimic their speech in order to tailor your pronunciation and neutralize your accent.
The Pros and Cons to Online Learning
If you are interested in learning Spanish, there is not one way that is better or worse when it comes to learning the language. There are many paths that can get you to where you need to go.
Online learning is an amazing resource that was not available only a few decades ago. The following is a list of the pros and cons to learning Spanish online.
Pros:
It is affordable. There are plenty of online learning tools that can help you learn Spanish at an affordable rate. Several of these resources are free. The platforms that do have a cost usually charge a small monthly fee.
With the fee, you are able to gain access to a large wealth of resources that will accelerate your online learning experience.
It is available 24/7. Everybody has different times of the day when they are most active. You may be a person who loves to get up early in the morning and start learning. You may be a person who comes alive at night. If that is the case, it might be more beneficial for you to study at night.
Apart from that, the global pandemic has taught us the value of the internet. Because of travel restrictions, you are not able to go to your usual Spanish class on location, so it is convenient, easy, and safe to learn Spanish at home with online courses.
It is flexible. The good thing about online learning is that you can go at your own pace. You may truly be passionate about learning Spanish, but you may lead a busy life. Since we all have different circumstances, it stands to reason that we are going to also have different schedules when it comes to learning.
With an online class, you set your own schedule. You sign in when you can, and you can learn as much or as little as you wish.
Cons:
You have to be disciplined. Are you a person who is not a self starter? Is it hard for you to stay on task? Is self discipline a challenge for you?
If that is the case, you are not alone, but an online learning platform may be a challenge for you.
If you are going to learn online, you have to be truly dedicated, because you are not going to have a teacher or other students who are going to be able to help you along the way. It is all up to you. If you don't take learning seriously, or if you know that you are going to require an extra boost, you may want to consider getting an online tutor.
It's you and the screen. If you are a person who is not a fan of looking at a screen for an extended amount of time, an online learning platform may not be for you. If you prefer the interactive in-person classroom setting, you may not enjoy learning online. You may do better finding a local class.
You have less interaction with natives. There is no doubt that you are learning Spanish because you want to actually talk to people. When you are using an online platform, you have less opportunity to make friends and interact with real Spanish speakers.
Best Spanish Online Courses
If you make the savvy decision to find an online learning platform for Spanish, here are two of the more popular platforms along with their pricing.
Spanishpod101
SpanishPod101 is a program that is highly popular in the Spanish learning community, and there is no wonder why. SpanishPod101 allows you to listen to spoken conversations while you read written transcripts.
This method reinforces your listening, reading, and comprehension skills. Apart from that, this platform allows you to choose the package that best fits your needs and your schedule. SpanishPod101 has programs for beginners all the way to advanced learners.

The Method
SpanishPod101 allows you to learn Spanish at your own pace, and the methods that are implemented on this platform cannot be found anywhere else. First of all, the complete curriculum that is found on this site is approved by a certified Spanish teacher.
Apart from that, SpanishPod101 exposes you to native speakers. The goal is to have you speaking Spanish after you have completed just one lesson. In this way, you can feel a true sense of accomplishment; this will inspire you to continue on with your language learning journey.
SpanishPod101 gives you an entertaining and fun way to learn Spanish, and you are able to test out the premium program for seven days for free in order to see if you want to continue on with the subscription.
When it comes to the lessons in the program, SpanishPod101 has the most extensive collection of Spanish lessons that can be found in an online platform. With SpanishPod101, you will find the following:
Daily lessons that feature a word of the day
Access to more than 300 hours of Spanish lessons
Detailed explanations of grammar and PDF lesson notes
Access to the SpanishPod101 mobile application
Learning tools such as quizzes and flashcards
Exposure to native speakers
Cultural information
Up-to-date content
A personalized dashboard
Access to recordings and videos
What Makes SpanishPod101 Unique
SpanishPod101 is an online platform that focuses purely on Spanish. This platform has a dedicated team of Spanish teachers, writers, editors, and voice actors. These are professionals who have been teaching Spanish for years.
These native Spanish speakers are dedicated to helping others to learn and perfect their language.
Lesson Organization
You are the only person who knows what level you are at when it comes to your fluency in Spanish. Since that is the case, SpanishPod101 has organized its program into the following structure:
Introduction
Absolute Beginner
Beginner
Intermediate
Advanced
The More You Learn, The More Spanish is Used
When you first start out learning Spanish, you have little comprehension.
The creators of SpanishPod101 understand that challenge, so they create lessons that teach with less and less English as your level of Spanish comprehension increases.
Apart from hearing more Spanish, you are able to listen to speakers from Latin America and Spain.
More on SpanishPod101
Apart from learning online, you are able to download the SpanishPod101 app, so you can listen and learn while you are at home or on the go.
Some of the lessons that you will hear on this platform are created for information purposes, so that you can learn about important people, places, and holidays in different Spanish-speaking countries.
Since, like most people, you probably have a hectic schedule, the program is created for you to study for just 20 to 30 minutes a day. If you study faithfully in this fashion, your Spanish learning experience will be explosive, and you will learn all the lessons in less than a year.
Pricing for SpanishPod101
There are three subscription levels for SpanishPod101. You are able to subscribe to a free lifetime account, but the paid accounts will give you access to the four expertise levels, and the more months that you pay for, the higher the discount rate. The following is the pricing information.
Basic Subscription Price: $4.00 per month
Complete lesson access
Lesson notes
Basic access on devices
Spanish core 100 words and Phrases
Premium Subscription Price: $10 per month
Complete lesson access
Lesson notes
Audio dialogue
Basic access on devices
HD video access
Spanish core 2000 Phrases and Words
Daily Spanish Lessons
Vocab slideshow
Custom word lists
Quizzes
Word bank
Grammar Bank
Audio Dictionary
Flashcards
Voice recording access
Premium+ Subscription Price: $23 per month
Everything that comes with a premium subscription
Access to your own teacher
Personalized Learning lessons
Continuous assessment from a professional
Assignments
Read our Spanishpod101.com review for more information.
Rosetta Stone
Rosetta Stone is a popular online learning tool that has a method that is respected by Spanish learners all around the world. This program started with CDs and books, but now you can use the Rosetta Stone learning system on any device.

The Method
Rosetta Stone is taught in the same way that you originally learned language. When you come into the world, you are a blank sheet, and you have to learn language by associating words with ideas, meanings, objects, and actions.
Rosetta stone teaches you language by using pictures to help you to establish the meaning of words. The great thing about Rosetta Stone is that it teaches you with just pictures. You do not have to translate in your head or out loud.
Thousands of people have found this method to be extremely helpful.
What is Unique about Rosetta Stone
The Rosetta Stone course is designed to immerse you in the language. Most courses give you sips of your new language, but Rosetta stone teaches in a dynamic fashion. All of the lessons are taught in only Spanish.
With this method, you are quickly able to dive into language learning. During the entire learning process, you are presented with different tasks that enable you to stay involved in learning Spanish.
There are also exercises that develop your skills in writing, reading, pronunciation, and spelling. With the Rosetta Stone program, you are able to learn the strategies that you need to help you to memorize vocabulary and grammar.
More on Rosetta Stone
Rosetta Stone offers a program that has been used for more than 25 years by some of the world's most well-known organizations. This program is one of the most famous in the world because of its success rate and its effectiveness.
With the Rosetta Stone program, you will receive the following:
Small lessons that go at your pace
Real-life scenarios
Plans tailored to your goals
Instant feedback on pronunciation
Unlimited live group coaching sessions (for a limited time)
Pricing for Rosetta Stone
Lifetime subscription with access to any language: $199 one time fee
24-month membership with access to any language: $6.99 per month
12-month membership with access to any language: $9.99 per month
3-month membership for Spanish only: $11.99 a month
Online Tutors
If you think that you will learn best by working with a tutor, you will be happy to know that there are plenty of resources that are available to people such as yourself. Through the miracle of the internet, you are able to connect with Spanish speakers who live locally or in their own country.
Keep in mind, just because there are thousands of Spanish speakers who present themselves as tutors, it does not mean that all tutors are created equal. If you are going to look for a tutor, you would do well to start off with some of the websites that are mentioned here.
Apart from that, you are going to have to do your own research. You may find that the tutor that you are paired with may not match with your style of learning, or you may want to work with a tutor for just a few times before you commit.
Either way, learning Spanish with a good tutor is a great way for you to improve your Spanish. A tutor can work directly with you, and he or she can correct your grammatical mistakes and help you to become conversational at a much quicker rate than what you would be able to do if you were learning on your own.
If you want to have the best experience with your tutor, you have to know what you want to learn. If you are interested in learning just enough Spanish to get you through your upcoming vacation, you need to tell that to your tutor so that she or he knows how to focus the lessons.
If there is a distinct set of vocabulary that you are looking to learn or if you want your tutor to have a certain level of education, that information is helpful as well. It is good to write a list of the aspects of language that you most value as you are looking for a tutor. This will help you find a good match.
The following is a list of helpful websites that you can go to in order to find a tutor.
Italki
Italki is a favorite for many when it comes to finding a good tutor. Italki offers hundreds of tutors who are available around the clock. A cool feature on this platform is that you can search for the accent that you are interested in learning.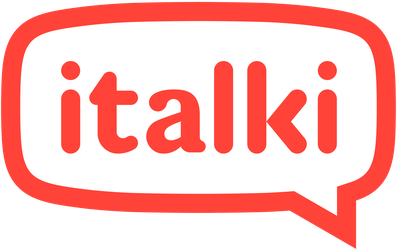 Apart from that, you are able to choose between teachers who are accredited and regular natives who will listen to you and help you to improve your Spanish. The lessons are taught on Skype, Zoom, or Google Hangouts. The price range is from $4.00-$80.00 per hour.
Verbling.com
This is a nice website that offers you a plethora of options when it comes to finding a tutor. Tutors on Verbling.com come from a variety of Spanish-speaking countries, and their fees can range anywhere from $6.00/hr to $100/hr.
Pricing depends on the experience of the tutor and the tutor's preference.

WyzAnt
WyzAnt has one of the largest resources when it comes to tutors. This is a professional and organized site that features tutors and teachers who are highly-qualified and educated.

On WyzAnt.com, you are able to grade your level of language understanding from elementary to adult. Once you rate yourself, you are matched with a tutor who will tailor the lessons to match your needs.
You can look at the ratings and the pricing of the tutor in order to find out if he or she is right for you. The price range is anything from $5 an hour to $200 an hour.
Travel-Lingual
Travel-Lingual.com has a team of qualified Spanish teachers to help you learn Spanish online.

Although there are fewer tutors available on Travel-Lingual than other websites mentioned in this article, all of them are linguists who know how to teach international students.
However, the price per hour is also more expensive than other websites, starting at £18.50 ($25 USD) per hour.
Free Ways to Learn Spanish Online for Beginners
Whether you are dabbling in Spanish learning or you are serious about being fluent in Spanish, there are hundreds of free resources that you can find online. One of the best resources is YouTube. YouTube has extremely good Spanish speakers who give free lessons online.
The following is a list of some of the more popular Spanish teachers on YouTube.
WhyNotSpanish
This is a great resource when it comes to listening and learning Spanish. Maria is the Spanish teacher, and she is teaching a student Spanish. This channel gives you the combined perspective of the teacher and the learner; this makes the class unique and effective.
The nice thing about this channel is that Maria interviews interesting people, so you are able to learn new words in Spanish while at the same time meet cool Columbians. Maria also does a great job at talking slow, so you can focus on vocabulary without getting confused.
The Spanish Dude
The Spanish Dude is cool. He is an American who learned Spanish, so he adds his humor and some American sarcasm into his lessons. The Spanish Dude puts his own opinions into his learning strategies, but they work well for many.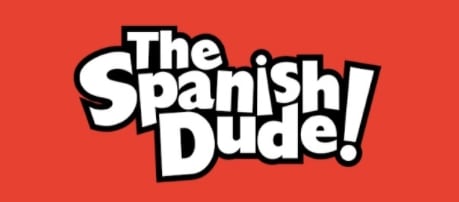 The lessons taught on this channel are quick, and they are backed with plenty of examples. This channel gives you a wide array of information, and the Spanish Dude is extremely creative.
SpanishPod101
SpanishPod101 is one of the top YouTube channels for learning Spanish. This channel offers you a large variety of accents and pronunciation styles. The SpanishPod101 channel takes you through all of the basics of Spanish, and it offers a specific series that you can watch to improve on your learned skills.
Now, on to You
You have your own reasons for learning Spanish, and you owe it to yourself to follow through with this fascinating endeavor. Spanish is a language that is spoken by over 400 million people. There are more people in the world who speak Spanish than English. Apart from that, there are many rich and beautiful cultures that are tied to the Spanish language.
There are some aspects of learning Spanish that might seem difficult, but you learned the language that you currently speak, so that is proof that you are perfectly able to learn another language. Online learning can be interactive, invigorating, and enjoyable.
Whether you want to learn Spanish in order to talk to your neighbor or to communicate in a foreign country, you will never regret your decisions to learn this beautiful language.
Once you learn Spanish, you will feel accomplished, and your life will be enriched. Above all, Spanish is fun, so get learning!