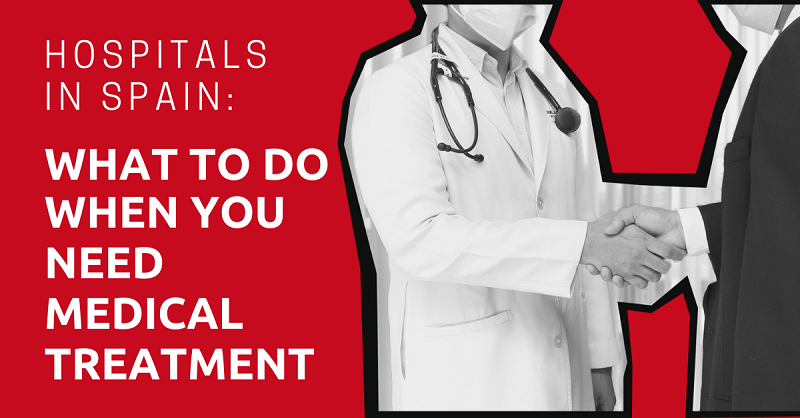 Are you a new expat in Spain? If so, I have excellent news for you: Spain has one of the best healthcare systems in Europe, and even all over the world. According to the 2021 edition of the CEOWORLD magazine's Health Care Index, Spain ranks 8th among the Countries with the Best Healthcare Systems.
In Spain, residents are guaranteed access to medical care, thanks to the country's universal healthcare system. Public healthcare centers offer free consultations, emergency services, and medicines. Isn't that wonderful?
While living in Spain, I have obtained services from both private and public hospitals. I used to go to public healthcare centers during my first two years in Barcelona. However, in the last three years, I switched to the private healthcare system. I was equally satisfied with my experiences either way. Whether I go to a private or public hospital, I am guaranteed to obtain excellent care from highly qualified healthcare professionals in facilities with modern medical equipment. This is one of the reasons the majority of Spaniards use the public health system.
If you're an expat in Spain, read this article to better understand the differences and know what is more suitable for you: a public or private one. You will also learn about all the top hospitals in Spain and what services they provide.
This article will take approximately 21 minutes to read. Don't have the time right now? No worries. You can email the ad-free version of the article to yourself and read it later!
Healthcare Quality
It's worth noting that Spain is considered a very healthy nation — it's no wonder that the Mediterranean Diet, largely regarded as a healthy diet, has become popular all over the world. The Spanish population generally do not have issues with obesity; they are sporty and lead an active lifestyle. Fresh fruits and vegetables are a regular part of their diet. In 2020, the average life expectancy of both sexes was about 83 years. Fun fact: Italy and Spain have the highest life expectancy out of all EU countries.
The quality of Spain's healthcare system is, of course, a crucial factor. The Spanish healthcare system ranks high in world rankings because residents have free access to hospitals, and both private and public healthcare systems offer high-quality services.
Doctor Expertise
You will find all kinds of medical specialists in Spain.
A very significant characteristic of Spanish doctors is that they generally avoid prescribing unnecessary, expensive medications and treatments. Instead, they offer practical and realistic prescriptions and action plans.
Note that many doctors work for both private and public hospitals. This is why it's often thought that the quality of care from either a private or public hospital is comparable.
Wait Times: Public vs. Private Health Centers
In Spain, everyone knows that waiting lists in public health centers are long. According to recent statistics, wait times for a surgery or a specialist consultation can take as long as 121 days. In many cases, a patient may have to wait at least 75 days to see a specialist.
One of the government's aims is to shorten wait times. However, there hasn't been much improvement over the last few years.
On the other hand, if you opt to visit a private hospital, you will be able to book an appointment with a doctor or undergo surgery a lot sooner.
Regardless, you are likely to experience long wait times whether you go to a private or public hospital. Whenever I went to public health centers for a doctor's appointment, I often had to wait in the queue for over an hour. When I switched to a private center, I hoped that it might change, but that was not the case. It can be frustrating especially if you're not used to long wait times in your home country. Take it easy and remind yourself that you are in the Mediterranean where people's perception of time is different.
Hospital Types
As previously mentioned, there are two types of hospitals in Spain: private and public. It's worth noting that 57% of hospitals are private, while 43% are public. Catalonia, Madrid, and Andalusia continue to be autonomous communities with more hospitals and private beds. In fact, Catalonia is the only region with more private beds than public beds.
If you'd rather avoid public hospitals for whatever reason, you can simply go to a private hospital. In any case, all employees in Spain are obliged to contribute to the Spanish public healthcare system, even those who have private insurance.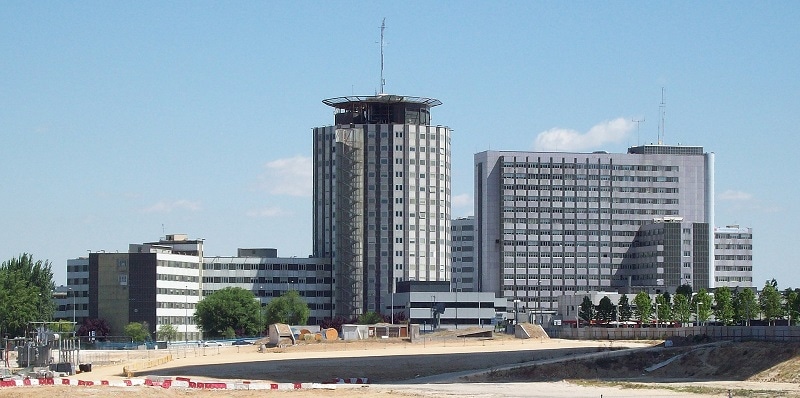 The main distinguishing characteristic of public hospitals is their size — they are much larger than the private ones. Therefore, public hospitals have more beds than private hospitals. Also, the state finances public hospitals, and as a result, they cannot turn anyone away. By contrast, private hospitals may refuse treatment of a patient.
Moreover, you can classify public and private hospitals according to the complexity of the level of care offered. There are three levels of hospital care:
First-Level Hospitals
The first-level hospitals are part of the primary healthcare level, and include the primary care, ambulatory, and dispensary centers. These hospitals are focused on the prevention of lead diseases. You can visit one for emergencies with a low or medium severity, dental consultations, medical check-ups, analysis tests, and general consultations. Treatments and services in first-level hospitals are normally restricted to these.
Here are some examples of Madrid public hospitals that offer low-complexity treatments: Hospital El Escorial, University Hospital del Henares, and University Hospital Infanta Cristina.
Second-Level Hospitals
The second-level hospitals combine general medical services with more specialized services. They aim to treat the most prevalent diseases in the population. They offer more specialized care but that does not require overly complex interventions. An example of this type of hospital is Hospital Universitario Fundación Alcorcón, a general hospital in Madrid whose mission is to provide specialized healthcare.
Tertiary Hospitals
Tertiary hospitals aim to treat the most serious and chronic diseases, or those that require highly specialized medical treatment, and are well-equipped to treat these medical conditions. La Paz University Hospital of Madrid and Hospital Clinic of Barcelona are public hospitals that fall into this category. They are two of the best hospitals in terms of quality. Another example of the third-level care is the Barcelona public hospital Vall D'Hebron. It offers all areas of emergency care, including maternity and oncology, and specializes in major burns.
Public and Private Hospitals: What are the Differences?
Most Spanish people turn to the public health system, the National Institute of Health Management (INSALUD). Each autonomous community provides INSALUD services through its health service center.
As previously mentioned, all employed workers are required to contribute to the Spanish public healthcare system.
The salaries of the doctors of the Spanish Social Security system come from the National Institute of Health Management. It is not the patient who directly pays for healthcare but the State.
It is crucial to add here that INSALUD does not cover dental and certain optical services. For these, you'll benefit from having private insurance, as costs might be lower.
One of the primary advantages of visiting public hospitals is that they cannot turn anyone away, so you can be sure that you will receive treatment when you visit one. Undoubtedly, they also are much more affordable than the private ones. The Spanish government have invested in high-quality medical equipment, so you can rest assured that public hospitals use only the best equipment to treat patients.
However, you may experience some inconvenience due to long wait times. Wait times in public hospitals are usually much longer, whether it is for an emergency visit or a prearranged appointment. For example, you may experience delays in getting test results from a public laboratory as compared to getting them in a private laboratory. Moreover, hospital staff in public hospitals tend to spend a shorter time with patients as they see way more patients per person, compared with staff in private hospitals.
The primary advantage of going to private hospitals concerns timing: there are fewer patient visits per doctor. For this reason, medical staff can dedicate more time to their patients. As a result, patients receive more personalized treatment. And the amenities may be superior compared to that of public hospitals.
Private hospitals tend to be more beneficial for expats, as they have professionals who can speak English.
If you cannot speak Spanish, you might encounter communication problems when visiting public hospital since some doctors in public hospitals may not able to communicate in a foreign language (e.g., English). My expat friends struggled a lot with the language barrier when visiting public hospitals.
With all that said, the major disadvantage of private hospitals is the high cost. Regardless of the type of insurance that you have, you will find that private hospitals are generally more expensive than public hospitals. Also, note that private hospitals are smaller and are, therefore, not as easy to find as the bigger public hospitals.
Public Health Units
Before learning about all noteworthy Spanish hospitals, you need to get familiar with the basic units of the public healthcare system. It is crucial to understand which services you can receive at primary health centers, emergency rooms, or hospitals.
No matter where you are, each city municipality has a health center. After you register there, you will be assigned a general practitioner doctor, which in Spain is often called "médico de cabecera" or "médico de familia." This doctor will be your main contact in case of any health issues, excluding emergency cases.
These different scenarios will tell you which health unit you need to visit in case of a health issue:
The First Scenario
You need a consultation or medical check-up. For this, you need to visit the general practitioner doctor assigned to you at your primary health center. The GP doctor will assess your condition and determine whether you need to go to a specialist or undergo additional tests. If this health unit does not have specialist doctors, they will refer you to another health center, diagnostic center, or hospital.
Second Scenario
You have a critical health issue. In this case, you must go immediately to the emergency room, called "urgencias", or call the emergency number 112. All health centers and hospitals have emergency services. You can refer to the working hours of the emergency room in your health center. In hospitals, "urgencias" operate 24/7.
Third Scenario
You need medical internment and surgical services, which can be an operation or a baby delivery. For this, you need to go to the hospital. You can get a referral from your general practitioner doctor.
You can check your primary health center and hospital on this official website.
Procedure and Requirements When Visiting a Public or Private Health Center
To benefit from the Spanish public healthcare system, you must have:
A census certificate in Spain (Empadronamiento). This document should be valid for more than three months.
Social Security Number (El Número de la Seguridad Social). The healthcare system uses the Social Security number to issue a health card and to register people's right to receive health treatments in each autonomous community.
After obtaining these documents, you can apply for your Health Card (Tarjeta Sanitaria). This card is the key to access the public healthcare system.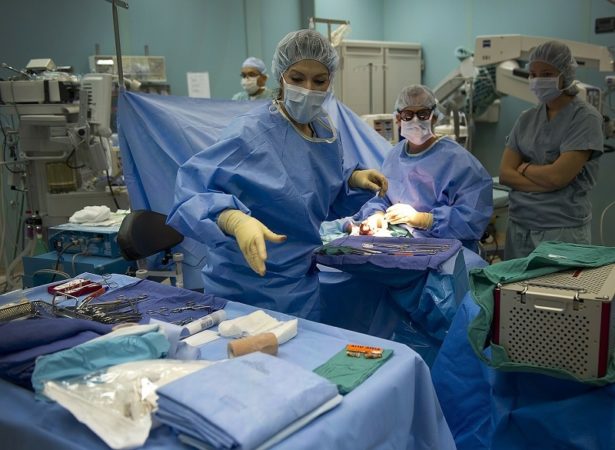 To apply for your first Health Card, you can do it online or at the primary health center.
Remember that the health system in Spain is decentralized, so you need to apply for this card at the primary health center or from the official website of the region where you live. Not all communities in Spain will allow you to apply for your first card online. For instance, if you live in Andalusia or Basque Country, you will need to do it at the local health center.
In Madrid and Catalunya, you can do it online:
If you are in Madrid, you can apply here
If you are in Catalunya, you can apply here
However, from my experience, it was easier to do it directly at my primary center. Make sure to bring with you all the necessary documents (ID, census certificate, Social Security number certificate).
If you use the online option, you will receive via email a personal identification code. It will allow you to access the public health system until you receive the physical card at your home.
If you apply at the health center, you most probably will need to collect the card from the health center or receive it by post. Again, it depends on the rules of the particular region.
Then, you can go to the primary health center to choose your general practitioner. For non-emergency cases, you will always be required to first book an appointment with the doctor assigned to you.
As for paying for visits and treatments, the procedure is much easier and faster in private healthcare centers. You can simply go to the private health unit with your insurance card.
Making an Appointment
To request a medical visit in a public health center, it is necessary to book the day and time of the visit beforehand, either at the primary health center or by phone. Give your name and surname or the health card number.
For the private centers, you can book a same-day appointment using the app of the insurance company.
If it is an emergency, you can go to the health center's emergency department or the hospital. Need an ambulance? Call 112!
What are the Costs?
If you are eligible to receive public health system benefits, you won't have to pay for the following services:
Ortho-prosthetic benefit (surgical implants, external prostheses, orthotics, wheelchairs, etc.)
Provision of dietary products
Provision of medical transport
Note that the following specialist treatments are excluded:
Ophthalmology, except cataract operation
Treatments against morbid obesity
Dental services. You will need to pay for repair treatment for primary dentition; orthodontic treatments; exodontia of healthy parts; treatments with exclusively aesthetic purposes; dental implants; carrying out complementary tests for purposes other than the benefits contemplated as financed by the National Health System. The state covers only two exceptional cases: treatment for children under 15 and emergency treatments.
*The approximate costs of dental services are:
Dental cleaning – 50 euros
Reconstruction – 60 euros
An annual check-up and radiographic control – 50 euros
Dental emergency outside clinic hours – 100 euros
Depending on the insurance package that you have, the costs of private insurance vary between 50-200 euros a month.
If you do not have public or private coverage, the costs of basic medical services could cost:
Consultation – 40-100 euros
Specialist – 70-150 euros
Hospital stays – 200-400 euros per day
Minor Surgery – 200-500 euros
To avoid paying high costs, you should enroll in the public health system or apply for private insurance.
Insurance
If you are looking for an English-speaking specialist, private health insurance is your best option. It's also a lot more convenient especially if you want to avoid queues and long wait times.
Some of popular insurance companies in Spain are: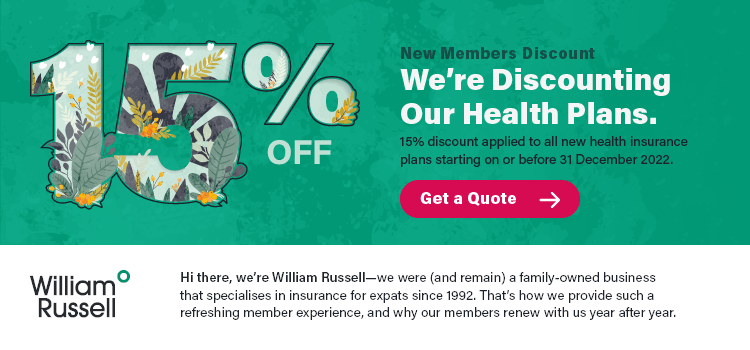 Advertisement
Adeslas, Sanitas, and DKV are Spanish insurance companies, while Allianz Care and Cigna Global are international. To get more information about health insurance in Spain, read the article "Health Insurance for Expats in Spain: What You Need to Know".

I've had two insurances packages: DKV and Sanitas. Both are good, but Sanitas is more popular. These insurance companies have their own clinics and specialists, but they also have partnerships with other clinics. If you find a specific clinic you want to visit, check their website first to see if they accept your insurance. Otherwise, you'll have to pay out of pocket.
To consult their doctor specialists, you can book an appointment online and choose a doctor's evaluation.
Recommended Hospitals for Expats in Spain
The Health Reputation Monitor is an independent study that analyzes the reputation of the entire Spanish healthcare system. According to their 2020 ranking, here are Spain's 10 best public hospitals:
You will notice that most of these leading public hospitals can be found in the biggest expat cities, Madrid and Barcelona.
Hospital La Paz in Madrid has an outstanding reputation in the country. It is the biggest hospital in the Spanish capital, and it is the biggest in the country in terms of the number of beds. It specializes in Cardiology, Cardiac Surgery, Endocrinology, Digestive systems, Neurosurgery, Neurology, Pneumology, Oncology, Pediatrics, Traumatology, and Orthopedic Surgery.
Other noteworthy hospitals in the capital are: University Hospital 12 de Octubre, which specializes in Nephrology; Hospital Ramón y Cajal de Madrid is particularly famous for Ophthalmology.
Hospital Clinic of Barcelona is the second leading public hospital in Spain. It is known for its excellence in these medical fields: Otolaryngology, Neurology, Pulmonology, Nephrology, Endocrinology, Cardiology, and Urology. It is also one of the best hospitals in treating ailments related to Traumatology and Orthopedics. This Catalan hospital has notable research in Gynecology, as well. Other than specializing in these multiple areas, the hospital is also considered a good option for digestive system treatments.
The Vall D'Hebron, another Catalan hospital, is the largest hospital complex in Catalonia. It belongs to the Catalan Institute of Health. It specializes in Cardiology, Nephrology, Neurology, and Pediatrics. Vall D'Hebron is known for its excellence in Oncology treatments, thanks to substantial investments in research and its implementation of experimental cancer treatments. It is also considered a national benchmark in diseases related to the respiratory system and major burns. It has several intensive care units to attend to serious burns.
La Fe University and Polytechnic Hospital in Valencia is the first health center in Spain to gain accreditation to perform many types of organ and tissue transplantation.
University Hospital Virgen del Rocío is the largest health complex in Andalusia. The complex includes the following hospital centers: General Hospital, Rehabilitation and Traumatology Hospital, Maternal-Infant Hospital, and Duques del Infantado Hospital.
On the other hand, the private hospitals with the best reputation in the country are:
Out of the top 10 Spanish private hospitals, four belong to the Quirónsalud group (Quirónsalud Madrid, Teknon-Quirónsalud, Quirónsalud Barcelona and Ruber Internacional); two to HM Hospitales (HM Sanchinarro and HM Montepríncipe); another two to Sanitas (Sanitas la Zarzuela and Sanitas la Moraleja); and one to the HLA hospital group (HLA Moncloa).
Meanwhile, Navarra University Clinic in Pamplona has been leading many private hospital rankings for a long time. Its Cardiology, Oncology, Endocrinology, Digestive, Neurology, Orthopedic Surgery, Traumatology, and Neurosurgery departments are considered among the best in the world. It is also one of the leading hospitals that use advanced technology in medical treatments and functions, including digital surgery, digital imaging, telemedicine, and electronic medical record systems.
Hospitals Based on Their Specialization
Let's take a look at some hospitals' specializations.
Endocrinology
The Hospital de la Santa Creu y Sant Pau is one of the best private hospitals in Barcelona. It is famous for its Endocrinology department. It is authorized to care for patients with pathologies or who require highly complex surgeries. It is the oldest health institution in Spain since it has existed for over six centuries.
Geriatrics
Geriatrics is dedicated to the prevention, diagnosis, treatment, and rehabilitation of diseases associated with old age, such as arthritis, osteoarthritis, osteoporosis, diabetes, Alzheimer's, Parkinson's, hypertension, and deafness. The Geriatrics Services department of the Ramón y Cajal University Hospital provides specialized and personalized healthcare to older people, especially those over 80 years old.
Gynecology
Dexeus Hospital is one of the largest private clinics specializing in women's health. Their specialties are Obstetrics, Gynecology, and Reproductive Medicine. The best doctors in Barcelona specialized in Gynecology work at Dexeus, and its facilities are modern and were inaugurated in 2007.
Oncology
Catalan Institute of Oncology (L'Hospitalet de Llobregat) is a public hospital, and it is a benchmark in the research and treatment of oncological diseases in Spain.
Ophthalmology
Bonanova Clinic (Catalunya) is an ophthalmological and surgical center in Spain which stands out for its spacious and modern facilities.
Pediatrics
Niño de Jesús public Children's University Hospital in Madrid has gained its reputation in Pediatrics. Hospital Sant Joan de Deu of Barcelona is a private international hospital that specializes in Pediatrics and Gynecology.
Psychiatry
The El Seranil Clinic of Malaga is a mental health hospital that offers treatments for Depression, Anxiety, Addiction, and other pathologies. Another Andalusian clinic, Samu Wellness, offers comprehensive healthcare for all forms of psychiatric disorders. The López-Ibor Clinic of Madrid provides treatment for mental illnesses.
Traumatology
The Bellvitge University Hospital is a public hospital that belongs to the Catalan Institute of Health. It has gained a reputation for excellence in Traumatology.
Now, on to You
Overall, both private and public healthcare systems in Spain provide high-quality medical services. If you choose public healthcare centers, you won't be disappointed by the quality of healthcare. The downsides, however, are the long wait times and language barrier, for which private hospitals offer a beneficial, but more costly, alternative.
By determining your requirements and priorities, you can decide which of the two works best for you.