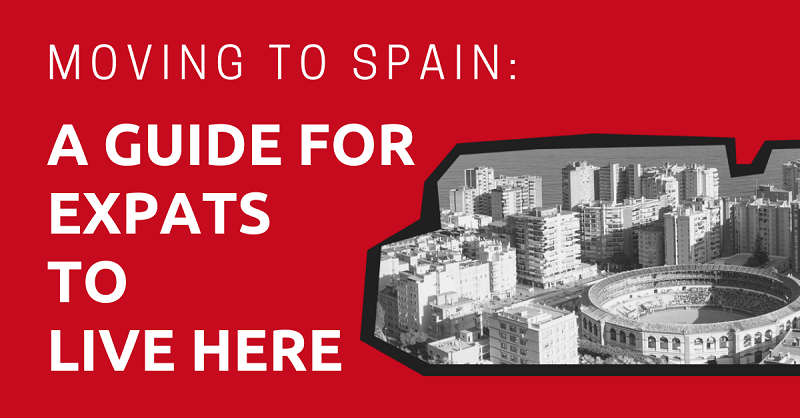 So you have made the decision to move to Spain and are ready to go. You are probably feeling a little overwhelmed with all the things you need to get done before you can leave your home country and settle down into the wondrous and colorful world of Spanish culture.
Fear not. This ultimate guide to moving to Spain will tell you everything you need to know. Read on.
This article will take approximately 40 minutes to read. Don't have the time right now? No worries. You can email the ad-free version of the article to yourself and read it later!
What You Will Get from This Article
This comprehensive guide breaks down the different aspects of moving to Spain and includes pointers for creating a relocation checklist, ensuring a smooth move, and settling in, among other things.
A Detailed Checklist
Here, you will find all the things you need to consider when making the move to Spain, including:
Weighing the pros and cons of moving to Spain to live as an expat
The cost of living in Spain
The types of visas available for expats
The best places to live for expats in Spain
The Big Move
In this part of the article, we will look into your actual moving day and the things that you need to bring with you to ensure that it goes as smoothly as possible. This will cover:
The best flights to take when going to Spain
Things to bring with you, especially items that you will need during your first few weeks in Spain as you slowly settle in
Personal official documentation
How to get an international moving company if you are planning to bring bulky items with you on your move
Settling In
Here, we provide a detailed guide about what daily life is like in Spain. This covers essential topics such as looking for your perfect home, finding a job, searching for the best school for your kids, opening a bank account, and dealing with taxes.
Let's dive right into it!
The Expat's Checklist For Moving To Spain
Use this handy checklist for your move to Spain.
Making The Decision
Planning a move to another country, no matter how near or far from your homeland, is hardly ever easy.
There are multiple factors to consider, including the fact that you may have to leave your family behind and resign from your job and look for a new one in your destination country.
It can be extraordinarily daunting and intimidating.
That being said, whatever your reason to move to Spain, you can rest assured that it is likely to be a fruitful one.
Spain is a modern, multicultural country that is nestled snugly between Portugal and France. It boasts a diverse culture and is a melting pot of expat and immigrant communities.
With first-class cities such as Barcelona and Madrid, Spain is a vibrant country filled with wonderful cuisine, architecture, art, people, and culture. Within this country, you're bound to find a new place to call home.
Pros and Cons
As with making any major decision like relocating, it is necessary to look into the pros and cons. Not everything is all good, and at the same time, not everything is all bad.
Settling into a life as an expat in Spain comes with the following pros and cons.
Pros
Lower cost of living, particularly everyday expenses
Family-friendly cities
Warm and friendly people
Wonderful weather, beautiful beaches
Easy to travel to neighboring European countries like France and Portugal
Slow living, great work-life balance
Access to one of the best healthcare systems in the world
Cons
The cost of rent may be high, especially in areas in larger cities where there is a substantial demand for rental properties
Relatively longer working hours than other countries
Possibly large crowds in the more popular cities, especially during summertime
The cost of purchasing property may be high
At the end of the day, the decision to move is a personal one, and as long as you've carefully considered all the important factors for relocating and you know what you are getting into, you can't go wrong.
Cost of Living
As mentioned above, the cost of living in Spain tends to be relatively lower compared to its neighboring European countries. Understandably, cost of living will be one of your main considerations when deciding to move to Spain.
According to Numbeo (the world's largest cost of living database), a single person who is living in Spain will require about USD 730 per month for their estimated monthly costs. Note, however, that this does not include rent.
The cost of rent in Spain will depend on whether you choose to live within the city center or outside it.
If you choose to live within the city center, your rent can cost anywhere between USD 770 to USD 1,213, depending on the size of your apartment. If you choose to live outside the city center, rent can cost between USD 592 to USD 898.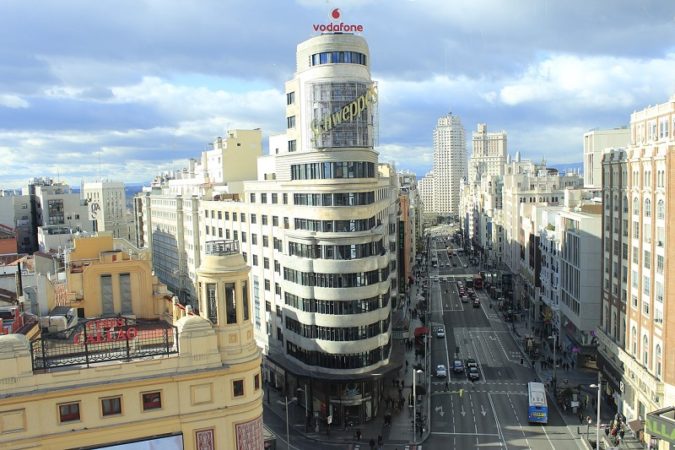 As you can see, where you choose to live in Spain will greatly affect total cost of living.
Given the average amount of rent, your cost of living per month as an expat in Spain will be roughly USD 1,322 (minimum).
Here's a breakdown of some of the common expenses that you can expect to incur as an expat in Spain:
Food and drink can cost you between USD 13 and USD 40 per meal. This largely depends on the type of restaurants (i.e., cheap eateries, high-end restaurants, etc.) you choose to dine in.
Basic groceries are fairly inexpensive; a trip to the supermarket to stock up on necessities may cost between USD 25 to USD 35, max.
Utilities such as electricity, heating, cooling, water, and garbage collection services can cost you an average of USD 140 per month.
A monthly transport pass for public transport is likely to cost you a monthly fee of USD 50.
Clearly, the cost of living in Spain is fairly low. However, it is also depends on a number of factors and may therefore vary.
When determining the cost of living in Spain, consider factors such as whether you want to live on a budget or live a more luxurious lifestyle. Some expats may also have certain expenses subsidized by their employer, which is common for those who work in a mid-to-large-sized company. As such, you may want to check and confirm which expenses are covered by your company, so you can plan out your finances/budget.
Types Of Visas
One of the most important concerns you need to deal with when planning a move to Spain as an expat is knowing whether you require a visa.
If you are an EU or Swiss citizen, a special visa is not required for you to live and work in Spain.
However, if you are planning to stay on for more than three months, then you just need to register with the relevant authorities and obtain a residence certificate. To do so, all you need to do is show that you have the means to support yourself financially and that you have the necessary health insurance.
If you are an EU citizen in Spain as a student, you will need to show proof that you are enrolled in an educational institution.
On the other hand, if you are a citizen of any other county, you will have to look into the applicable visas.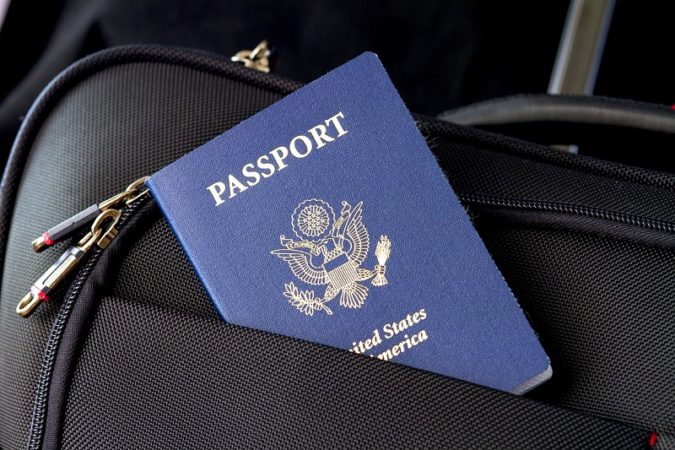 Take note that in Spain, a visa refers to a document that allows you to enter the country while a residence permit is a document that allows you to stay in Spain for the long term.
If you are looking to move to Spain as an expat, the procedure involves entering Spain with a specific visa first and then proceeding to apply for the related residence permit.
To obtain a residence permit in Spain, you need to take the following steps:
Step 1: Submit your visa application at the Spanish consulate in your home country.
Step 2: Wait for the approval.
Step 3: Enter Spain.
Step 4: Register with the Spanish immigration and take note of any other rules you need to comply with during your residence.
Step 5: Apply for the residence permit. This must be done in your city where you will reside.
Step 6: Obtain your NIE. This is your Foreigners' Identity Number that you will need to present for all official functions. Details of how to obtain your NIE can be found here.
Spain has multiple options for visas and residence permits. However, the ones that are most relevant to expats are:
Employment Visa and Residence Permit
This is the applicable visa when you are employed by a company in Spain. Usually, the company will take care of all the necessary procedures and keep you informed of what you need to do.
Self-Employment Visa and Residence Permit
This is the most appropriate visa for expats who are digital nomads or freelancers. You will need to apply for this visa prior to leaving your home country. It cannot be done while you are in Spain.
Entrepreneur Visa and Residence Permit
If you are an expat who is looking to start a business in Spain, then this visa is for you. This visa can be applied for even if you are already in Spain.
It is also worth noting that once you have lived in Spain under any one of the visas and residence permits described above for at least five years, you are automatically entitled to be a permanent resident.
This is as long as you can show that you have not exited Spain for 10 consecutive months during those five years.
With a permanent residence status, expats have the right to do any kind of work and will also have access to Spain's renowned healthcare system (more on this below).
For more details on Spanish visas and residence permits, together with the formal requirements for each of them, you can check out the Spanish government's website for information for foreigners.
Best Places To Live For Expats In Spain
Once you have decided to move to Spain, your next big decision will involve choosing the best place to live.
Spain is such an incredibly diverse country in terms of the kind of life experience that each region offers as each city is unique and interesting in its own way.
That being said, certain cities in Spain are quite popular among expats. These are cities where it tends to be easier for expats to adapt and find their own community.
Madrid
This will probably be the first place in Spain to cross your mind since it is the capital city of this beautiful country!
There is a misconception that just because Madrid is the capital city, it is therefore the most expensive city to live in. This is actually not true.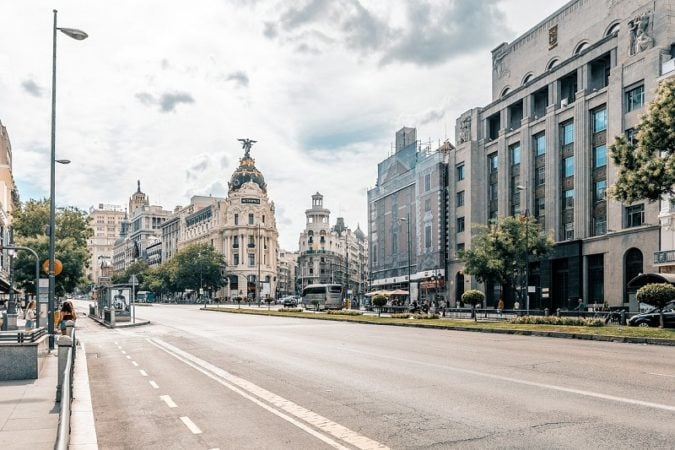 While it is not the cheapest option, Madrid is a wonderful choice for expats. It has a great mix of modern city feels, as well as beautiful urban residential areas.
It is a popular tourist destination and has numerous of historical and architectural marvels that you can explore during your time off!
Barcelona
It goes without saying that Barcelona is another popular expat destination. It is worth noting, however, that Barcelona is a tad more crowded than other Spanish cities.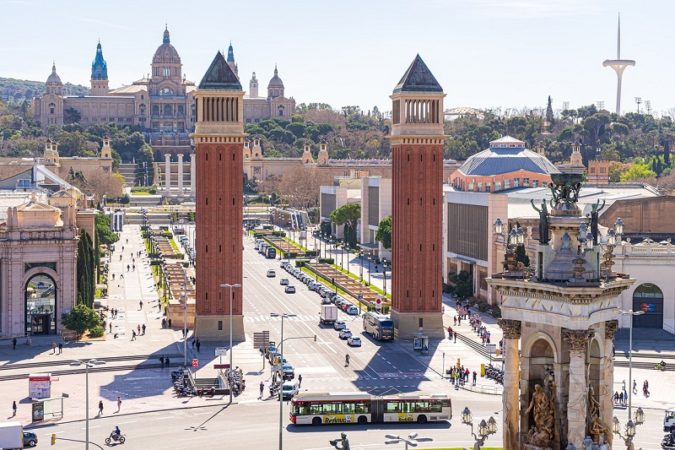 If you are looking for a large expat community to be a part of, then Barcelona is the best place to be. There are relatively more international job opportunities and of course, many tourist-friendly places to explore.
It is, however, the most expensive place to live in Spain, so take that into consideration especially if you plan on moving to the country with your entire family.
Valencia
If you are looking for a quieter pace of life but still within a metropolitan area, then Valencia should be your destination of choice!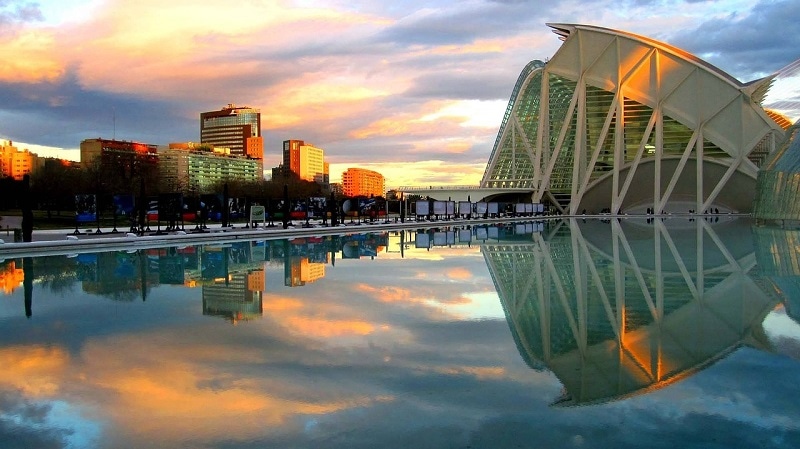 Valencia has a lower cost of living compared with other cities. As a well-developed urban area, it is not crowded and things are generally more spread out, which makes it the ideal choice if you are moving to Spain as a young family.
You can find anything in Valencia, a wonderful "all-in-one" destination. From museums to breathtaking mountain ranges to stunning beaches, this place has it all.
Seville
If being surrounded by stunning and intricate architecture is more your thing, then make your way to Seville right away.
Seville feels like a small town. But don't be fooled. It is a favorite destination for expats from all over the world.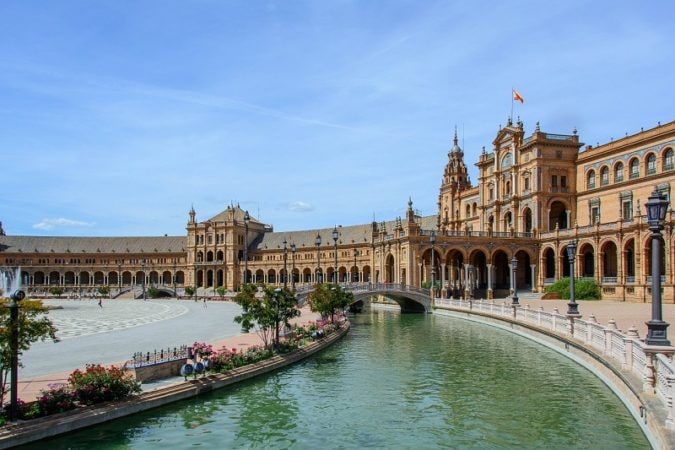 It is another great place for international families to form a community of sorts, and it is also a relatively safe place to live. There are plenty of international schools that you can explore, too.
Malaga
If you're looking to live somewhere with a distinctive coastal charm, you should look into setting up a household in Malaga.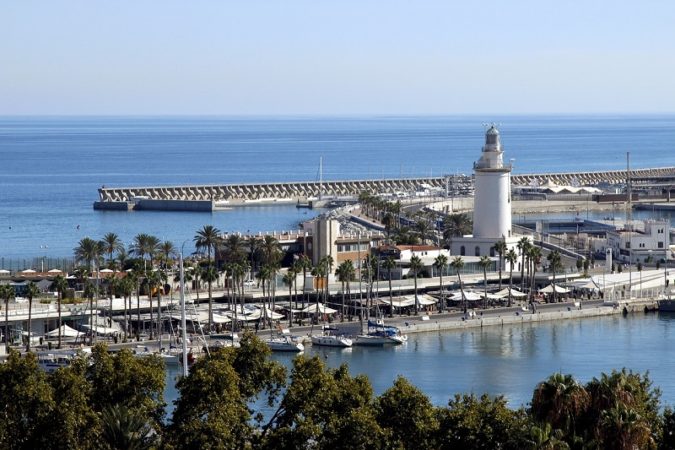 With stunning views and a relaxed Mediterranean way of life, Malaga is a famous tourist destination in Spain.
It is also one of the cheapest places to live in Spain, which makes it ideal for digital nomads or retirees. And you are most certainly going to find a great expat community here.
While this list of the best places to live in Spain is certainly not exhaustive, where you choose to live when you move here will depend on your lifestyle.
Whatever your choice, you are sure to find the perfect Spanish city for you to settle down.
The Big Move To Spain
Now that we have looked at key considerations when moving to Spain, let's discuss the process of the actual move — from booking a flight to packing your things to settling into your home.
Booking Your Flight
It is probably best to book your flight as early as possible. This is one of the best ways to ensure you avoid paying top dollar for your flight.
Also, keep in mind that the price of your flight will depend on whether you are flying to one of the more popular and expensive cities or to a less popular, smaller one.
If you are looking to save some money, you can always buy a cheaper flight ticket and take alternative modes of travel to reach your ultimate destination.
One of the best ways to start booking your flight to Spain is to check out a flight comparison website like Skyscanner. This gives you a great birds-eye view of all available flights, and the price ranges are likely to be varied and therefore not prohibitive.
While Spain has a range of national carriers and airlines, they may not be available in all countries.
Some of the international airlines that fly to Spain include British Airways, Air France, Etihad Airways, and KLM. These airlines have a great network all over the world and have flights that offer safe and comfortable travel.
How much you pay for your flight will depend on where you are flying out from. For example, if you are flying from London Heathrow to Madrid, a direct flight may set you back about USD 165.
If you are flying in from the US, however, your flight may cost you about USD 500 to USD 600.
Time To Pack Up!
Now that you've got your flights sorted, it's time to figure out what to take with you on your big move to Spain.
Packing up your entire life to move to another country can be incredibly stressful. One of the ways in which you can reduce the stress is to only take what you need.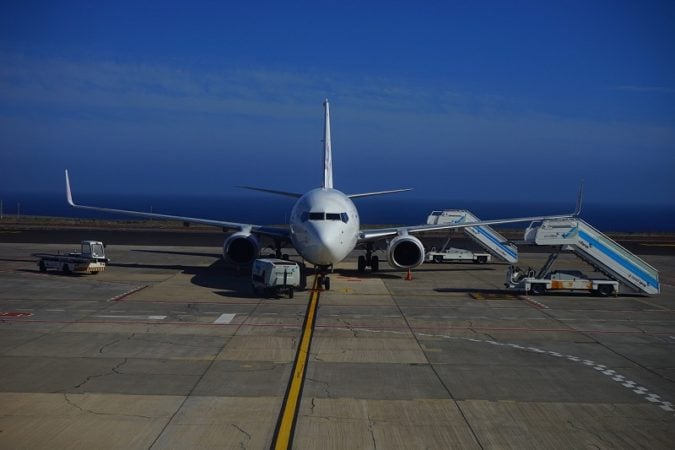 Let's face it, we live in a time where you can get anything from anywhere, no matter where you are in the world.
That being said, there are certain factors to think about when packing up your life, including whether you want to arrive in Spain with just a suitcase or if you want to bring with you all of your belongings.
If you are moving on your own, then cost may be a factor for you as well. If you are moving for work, then your company is likely to provide you with a moving allowance that you can take advantage of.
Essentials Items To Bring
Some of the essential items you need to bring with you on your move to Spain, especially for your first couple of months, include:
A travel adapter for all your electronics
Some winter clothes — Spain is not sunshine and warmth all year round
Enough clothes to last you until you get familiar with your city of choice and figure out where to purchase other necessities
Your vitamins and any medication you may be regularly taking; make sure you bring your prescriptions along with you
Specialty food items such as hot sauces, dressings, and seasonings that may be unique to your own home country or region
Once you have settled in and figured out your neighborhood, most things are easily found all over Spain. However, do keep in mind that you may not find your usual international chain of stores so you may need to do some serious exploring to find what you need.
If you are thinking of moving to Spain with your bulkier items or if you intend to move the entire contents of your home over to Spain, then you may want to consider engaging the services of a moving company.
This is not necessarily a cheap option but if you can afford it, it will save you a lot of stress, energy, and effort.
Most moving companies will sort out everything from A to Z for you, including the packing, transport, and export/import documentation with the Spanish customs that will inevitably need to be sorted out. They will even unpack and set up all the items in your new home once they arrive.
When you are moving countries, this is most certainly a blessing indeed!
If you are at a loss as to where to start with moving companies, get a quote for moving companies here.
Important Documents
Despite being a relatively modern country, Spain and its government departments truly love their paper and their paperwork.
For this reason, and to ensure you do not run into any unnecessary trouble, it is vital for you to have your personal documentation with you. This is especially so during your first few months when you may be in the midst of setting up multiple accounts and registering yourself for various things.
Some of the important documents you need to carry with you include:
Passport
Applicable visa and any notification or correspondence related to your move issued for immigration purposes
Any letter that confirms your employment in Spain if this is applicable to you, or work permit if you already have it
Birth certificate
Driving license
Educational certificates with complete transcripts
Any proof of income slips such as your bank statements
Insurance documents
Marriage or divorce certificates
Any medical reports that you have if you are suffering from or have previously suffered from a medical condition
School records and vaccination records for your children if you are moving with them
If you are moving with your family, then this list would apply to each member of your family as well.
If you are relocating to Spain with your pet, you need to ensure that you have its medical and vaccination records with you as well.
It is also advisable that you make about 2-5 copies of each document in case any government department requires them for any reason. It will make any registration process go more smoothly for you.
See to it that all your important documents are with you and carry them by hand during your trip. Don't ship it together with your other belongings or leave them in your checked-in luggage. In the event of any unforeseen circumstances, your personal documents will remain safe with you.
Additionally, you may also want to check out if any of your documents need to be officially translated or notarized. You can check on this with the Spanish consulate in your home country before you make your move.
Settling In
Once you have arrived in your new home in Spain, you will want to get familiar with everything you may need for your daily life in a new country.
While some of these things can be done before your actual move, they can also be looked into once you arrive in Spain and have recovered from packing and moving your entire life to a new country.
Looking For A New Home In Spain
House hunting is most certainly not an easy task. If you would rather choose your new home in person, it is recommended that you stay at a hotel or an AirBnB for the first month or so. (that's what I did when I moved to Barcelona!)
This will allow you to take your time and really look for your dream home as opposed to having to rush and choose your home while you are thousands of miles away in your home country.
If you are going to Spain to work for a company, then you may not need to deal with this if your company is setting up your home for you.
When first starting out in a new country, it is best to look out for rental properties. There are restrictions and income requirements if you want to purchase a property, so perhaps this is something you should consider later on once you decide that Spain is where you want to be for the long term.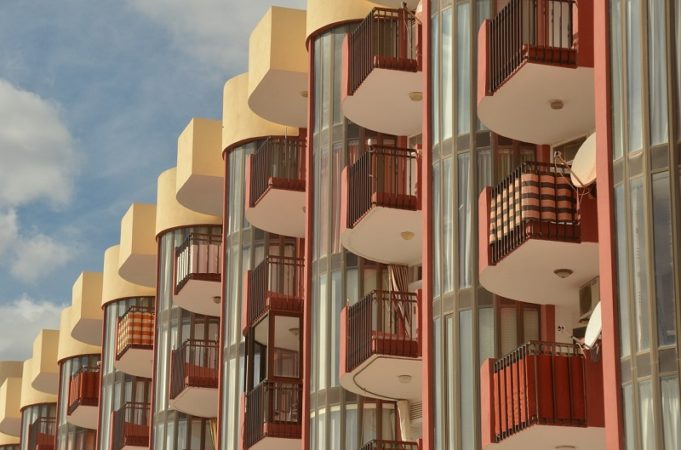 Spain has plenty of online property portals that you can visit to get started. Using these portals, you can filter search results based on the type of home that you are looking for and your budget.
You can choose from apartments, townhouses, villas, and fincas (sprawling rural properties on the outskirts). You can also specify if you are looking for a furnished or unfurnished property. There are also partially furnished ones so you don't have to purchase everything from scratch but still be able to decorate and personalize it according to your own tastes and preferences.
Some of the best property portals in Spain include:
On average, you can expect to spend about USD 9 per square meter on rental. That being said, ultimately, your monthly rental will largely depend on the type of home that you choose and the exact location of your residence.
Looking For A Job
Ideally, you would have already secured a job in Spain before deciding to relocate. Alternatively, it would be good if you are self-employed or if you are a digital nomad.
This is because generally, it is relatively harder for foreigners to secure a job in Spain. Priority is almost always given to Spanish nationals.
Foreigners are only hired in Spain if a job or occupation is listed on the shortage occupation list. This list usually includes medium to highly qualified occupations such as professionals, teachers, and doctors. As such, it is a good idea to check this list regularly if you are a foreigner looking for a job in Spain.
Most foreigners are engaged in the tourism industry in Spain, especially if they speak English. You may also be able to find work as a translator or English teacher.
Alternatively, you can work as an online teacher or freelance writer, which I both did while living in Spain.
However, if you are looking to explore your options, then there are several job portals that you can get on to look for work.
These include:
As you can tell, these sites are in Spanish and so it is a massive bonus if you can speak Spanish when looking for a job in Spain.
Of course, you can also use traditional international job search networks such as LinkedIn, Glassdoor, or Indeed as a starting point.
Opening A Bank Account
Opening a bank account in Spain is a pretty straightforward process. This is great news for expats who have just arrived in the country and are in the midst of setting up their life.
Spain has state-owned banks and private banks and both types offer more or less similar services. However, private banks may have more branches and ATMs available, so this may be more advantageous for expats who may travel around Spain to explore the country.
You can find a list of the major banks in Spain here.
Upon your arrival in Spain, you will need to apply for a non-resident account, which can be done online. However, you may need to visit the bank later to submit documents and to get verification. Your non-resident account can be converted into a resident account once your residence permit has been sorted out.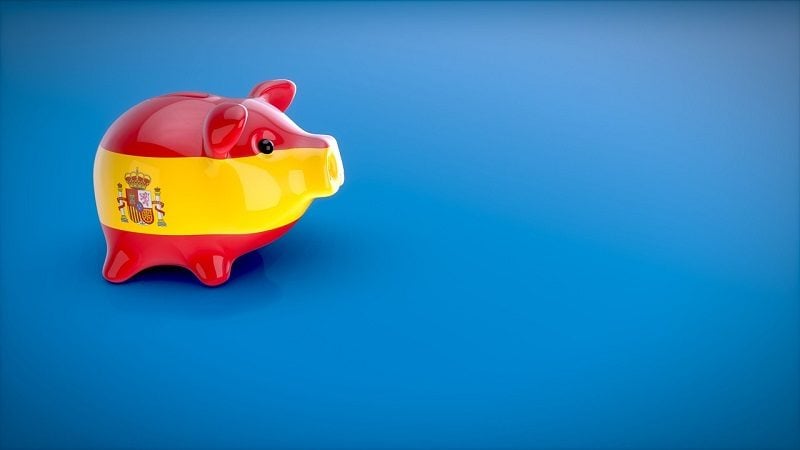 To open a bank account as a non-resident, you will need to provide:
Your passport
A document indicating your employment/non-employment status
Proof of address outside Spain
Certificate of non-residence which can be obtained from the nearest police station
To convert your non-resident bank account into a resident bank account, you will need to provide:
Proof of your address in Spain
Your NIE or foreigner's identity number
Most bank accounts come with a debit card that is linked to the account. This will enable you to get started with making necessary purchases without having to carry around large amounts of cash.
A temporary solution you can use while waiting to get your Spanish bank account up and running is to use Revolut or Wise.
Speaking from personal experience, it may take time for your Spanish bank account to be set up and in the meantime, you will need access to funds. If you use your bank card from your home country, you will be charged bank fees every time you use it.
The solution is to set up either a Wise or Revolut account as they both operate as digital bank accounts.
Both also allow you to hold money in different currencies and let you use their debit cards without charging you exorbitant fees.
For example, this is what I did to save me money on bank fees:
Set up a Wise account before moving to Spain.
Convert some of your home currency to EUR and pay a small foreign exchange fee. So now you have Euros in your Wise balance.
Use your Wise debit card in Spain and pay using your Euro balance.
Alternatively, you can make EUR-to-EUR bank transfers in Spain and avoid getting charged fees.
The best part about Revolut and Wise is that you can set them up online without needing to go to any establishment. Its speedy, efficient, and inexpensive.
Utilities
Another thing that you need to look into is setting up your basic utilities in your new home.
If you are in a rented property, this is usually already set up for you. As such, it is best to be aware of the cost of these utilities. The average cost of utility bills per month excluding internet, may be between USD 100 to USD 200, depending on where you live in Spain.
Generally, utilities refer to electricity, gas, water, internet, and waste disposal. Let's briefly explore each one of these in turn.
Electricity
There are a few companies to choose from especially if you are in a larger Spanish city. However, if you are in a smaller town, you may not get to choose your electricity provider.
Gas
There are also a few gas suppliers that you can choose from when setting up your new home in Spain. These are for homes that may not have any built-in heating. Gas is generally used to heat water and to keep homes warm.
Water
The water in Spain does indeed taste a little strange so try not to drink straight from the tap!
Water usage is charged progressively and you will need to pay a connection fee to set it up.
Internet
Another essential utility that you will need to set up once you arrive at your new home.
Like most modern countries, Spain has a wide range of internet and broadband providers. Each of them has its unique selling points. Try to find out about the available plans before picking a provider and plan.
This article gives you a detailed breakdown of the best broadband services in Spain.
Waste/Refuse Disposal
This is usually arranged for by the local council of your district and is a service that will require you to pay an annual fee.
And there you have it — all the essentials to set up your new home in Spain. Additionally, if you are looking for more details for each of the utility services, you can check them out here.
Taxes In Spain
There are many types of taxes in Spain. Broadly speaking, those that apply to expats include:
Social Security Contributions
VAT
Property Tax
Income Tax
As with any country, income tax is always of special concern.
Spain requires you to file your tax returns regardless of whether you are a resident or not.
If you are a non-resident, you are only required to pay taxes on any income that you earned in Spain.
However, if you are a resident, i.e., if you have lived in Spain for more than 183 days in a year, then you will need to pay taxes on all your income, regardless of the source of income's location.
The table below will give you an idea of the percentage of tax you will be required to pay.
| | |
| --- | --- |
| Tax Bracket (USD) | % of Total Tax Payable |
| 0 to 13,960 | 19 |
| 13,960 to 22,650 | 24 |
| 22,650 to 39,470 | 30 |
| 39,470 to 67,280 | 37 |
| More than 67,280 | 45 |
For more detailed information on the tax rules in Spain, check out the official website of the Spanish Tax Agency. Here you will find customized tax information depending on whether you are gainfully employed by a company or if you are self-employed.
Make sure you are well-acquainted with the tax rules in time for filing your annual returns which is usually between April and June of each year.
Schools
The Spanish education system enjoys a good reputation globally. With institutions that cater to all levels of education, Spain is considered to be one of the best places to get a good education.
Pre-Schools and Daycare Centers
Generally, going to preschool or kindergarten is not compulsory for young children in Spain. While there are public preschools, they mainly serve as daycare centers. They are free to attend, but locations and resources for the same are limited.
That being said, there are private preschools, which can cost about USD 350 per month on average.
Primary and Secondary Schools
The focus is very much on primary and secondary education in this country, and children aged between 6 and 16 are required to get formal education.
Broadly speaking, Spain has public, private, and semi-private schools. Public schools are free to attend whereas the latter two require substantial tuition fees to be paid.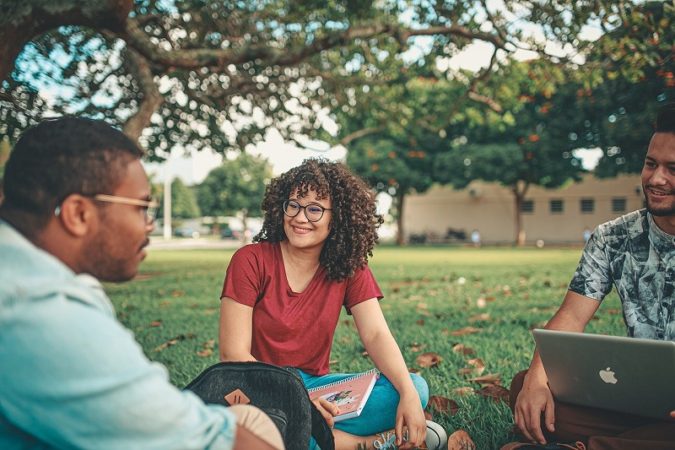 As an expat with children, you are likely to be putting your child in an international school where they can understand the language.
This is because the teaching language in the local schools is Spanish and your child might struggle in these schools if they are not familiar with the language.
You can find some of the best international schools in Spain here to get you started and give you an idea of what to expect.
Tertiary and Higher Education
If you are an expat student in Spain or are looking to further your education in Spain, then you're in luck. Spain has internationally reputable public and private universities that are open to international students.
You can easily find courses depending on what level you are pursuing. Whether it is your bachelor's degree, master's, or Ph.D, you will most certainly be able to find a university that works for you.
Many of the courses are conducted entirely in English. Additionally, higher education in Spain is considered to be relatively affordable, especially in public universities.
To learn more, you can check out this list of the best universities in Spain.
Healthcare System
This is probably the next main concern when you are moving to Spain. You can rest assured, however, that you are in good hands.
This is because Spain is renowned for its healthcare system. However, being a new arrival expat in the country, you may not be entitled to access the public healthcare system immediately until all your formalities are sorted out.
As such, it is advisable for you to come into Spain with your own health insurance from your home country which lasts for at least a year, just in case you find yourself in an emergency healthcare situation.
Generally speaking, Spain has both public and private healthcare systems.
Public Healthcare System
All residents who are registered with the National Institute of Social Security and make social security contributions can access the public healthcare system for free. This usually extends to their immediate family who are residents in Spain as well.
Once you have set up your residence permit and have decided on a place to live, you will be assigned a general practitioner that is nearby. If the situation proves necessary, then your general practitioner will refer you to a specialist.
You will also need to obtain a public health card from your local healthcare center. You will need to show this at each visit as proof of your residency status.
Under the free public healthcare system, you are entitled to primary care services. This will include family medicine, pediatric services, and physiotherapists.
While primary care services are free, individuals are required to pay for pharmaceutical products and any other equipment that they may need to supplement their care.
This is subsidized by the healthcare system and so you can expect to pay between 10% to 60% of the original price, depending on your location and level of income.
Private Healthcare
Private healthcare is open to anyone. Needless to say, however, it can get quite expensive. As such, it is advisable to obtain your own private health insurance or check if the company you are working for has it listed in your contract of employment as one of your benefits.
Despite the hefty costs, private health insurance in Spain is still relatively popular among expats because it allows you to choose a doctor and have quick access to private healthcare facilities.
You will also probably be able to get a doctor who speaks English, and this may make your experience more comfortable.
Outdoor Activities
The Spanish generally love the outdoors and lead an active lifestyle. As such, you will find plenty of recreational activities in Spain depending on which region of the country you choose to live in.
For example, if you live in the mountains of Catalonia, then there are activities such as skiing and sledding.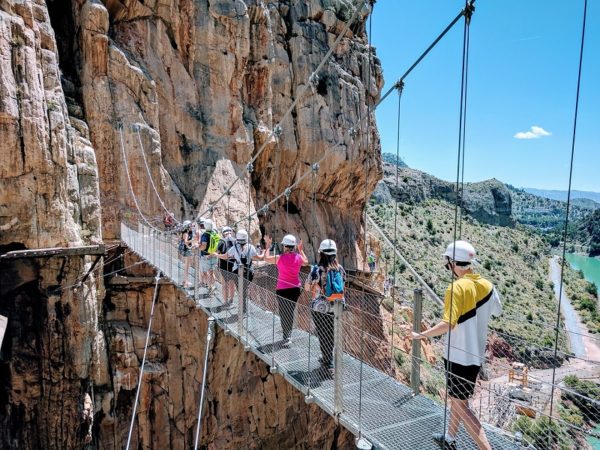 If you choose to live along the coastline of Valencia, there are plenty of windsurfing and scuba diving activities available.
Once you settle into your new home, you can explore the activities nearby within your location and figure out what suits you best.
Spanish Lifestyle and Culture
While starting life in a new country may be scary at first, it definitely is easier the more you adapt to the lifestyle of your new home. Spain has some unique approaches to life. Safe to say, they are not all that bad!
Long work hours – Work usually finishes at 7pm or 8pm. However, that is because of the long lunch break which includes the traditional Spanish siesta! (having said that, siestas are not widely practised in the big cities)
Religion – The majority of the Spanish population are staunch Catholics. There are other religions as well such as Islam and Hinduism. They have their own places of worship and are generally well-accepted in society.
Work-life balance – People in Spain generally enjoy a slower pace of life and this allows for more quality time with their friends and family.
Food and drink – This goes without saying: Spain is full of wonderful food and more importantly, wine! Social life in Spain revolves around restaurants and bars. This is also a great way to meet new people.
Football – This is almost a religion in Spain. They take their football extremely seriously. Spain has its own football clubs with Real Madrid and Barcelona FC being the most famous.
Bullfighting – While generally frowned upon, this activity still continues due in part to its traditional roots in the country.
Flamenco – You can't think of Spain and not think of this traditional dance with beautiful women dressed in red! This dance stems from a rich history and tradition of music and is a large part of the culture of the Andalusian region of Spain where Seville is located.
Art and Festivals – Spain's rich history makes it ripe for stunning museums and architectural monuments. Spain also has plenty of art and music festivals that will allow you to immerse yourself in the beauty of Spanish culture. This is another great way to meet like-minded people and expand your social circle in your new country.
Languages in Spain
Contrary to popular belief, the language in Spain is derived from multiple different languages, depending on which region one is from.
The official language of Spain is Spanish or castellano. This is the language that is most commonly known throughout the country. It is a language that is easy to learn and speak.
Galician is spoken in the region of Galicia and Basque by increasing numbers of the population of Euskadi, the Spanish Basque Country.
Finally, Catalan is spoken in the region of Catalonia. Barcelona is part of Catalonia, so you may hear it spoken there. It sounds like a mixture between French and Spanish.
However, as an expat, you may be more concerned about the possibility of language being a barrier. This is not really something you need to worry about as English is a second language to many people in Spain, especially in the larger cities.
That being said, it is always good to start learning the language so that you may be able to communicate with the locals if you were to travel to the outskirts of Spain.
SpanishPod101 is a great place to start learning Spanish. Its lessons make it easy and fun to pick up the language. If you are planning to stay in Spain long-term, then it is best to learn the language so that you can adapt to your new country faster.
There are also a lot of alternatives for learning Spanish online.
Timeline To Move
You may be wondering at this point how long the entire process of moving to Spain may take, taking into account all the formalities that need to be complied with.
With any move, it is always best to plan ahead as much as possible once you have fixed a moving date.
A rough timeline can be set as follows:
Book your tickets at least 2 to 3 months in advance of your move date. This will allow you to get good deals on airline offers.
Apply for your visa as soon as your flight tickets are purchased. Barring any issues, most long-term visa applications take about 30 days to process and approve.
About 1 month before your flight, it is best to start tying up all your loose ends such as selling your belongings (if that is part of the plan), engaging movers if you are taking your bulky items.
All in all, it should take about 2 months in total to move. This can be done in a shorter time frame if you have fewer things to sort out in your home country.
Now, On To You
Now that you have an idea of what it takes to move to Spain and all the things to take into account once you get there, it is time to get started!
While the major concerns of the move have been addressed in this article, there may be details that you will still need to look into depending on your own unique circumstances.
With that, we wish you all the best with your move to Spain!