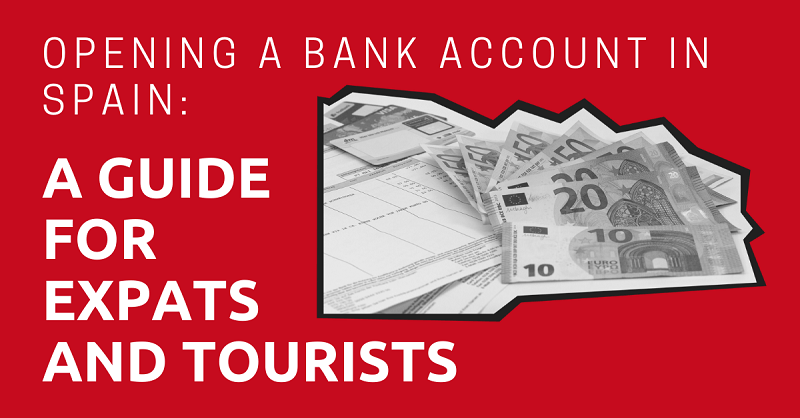 If you are considering a move to Spain, or even if you are looking to spend a substantial amount of time in the country, one of the first things that may cross your mind is opening a bank account.
While having a bank account here is not necessary in the strictest sense, it is most certainly useful and convenient if you fall into one of the circumstances mentioned above.
Opening a bank account in Spain is a relatively straightforward process if you are an expat in the country. Moreover, the banking process is rather user-friendly and convenient.
The banking industry in Spain is regulated and supervised largely by the Banco De Espana. This regulatory body oversees both local and international banks.
According to TheBanks.eu, there are currently 136 operational banks in Spain that provide a wide range of services, including various online products such as current and savings accounts.
It is worth noting that in light of increasing globalization, there are many international banks with a presence in Spain. As such, no matter which country you are coming into Spain from, you are bound to find a bank that works for you.
This article will take approximately 27 minutes to read. Don't have the time right now? No worries. You can email the ad-free version of the article to yourself and read it later!
Preliminary Matters
Before getting started on the details of opening a bank account in Spain, there is one thing that must first be determined — your residential status in Spain.
This is because the type of account, procedures, and/or documents that are required may differ depending on your status.
Broadly speaking, your status as an expat in Spain can fall into either one of the following two categories:
Let's explore each of these in further detail.
Resident
A resident in Spain is one who:
resides in Spain for more than 183 days in a calendar year
owns a business in Spain
has a spouse who lives in Spain
Non-Resident
You are considered a non-resident in Spain if you spend no more than 183 days in the country within a calendar year — a maximum of 183 days.
Which Type of Bank Account Should You Open?
When opening a bank account in Spain, you can choose between opening a resident account and a non-resident account.
Having a resident account is certainly much more flexible and you are likely to enjoy more perks.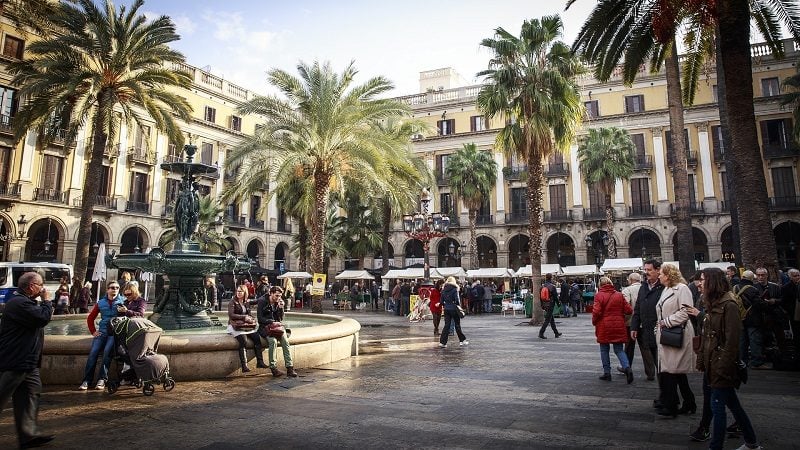 That being said, opening a non-resident account is easier. However, you need to pay a fee to maintain your account or verify your bank account every year to keep it active.
As such, you can always start off with a non-resident account first and then upgrade your account to a resident account once you receive residential status.
Do note that the status of "resident" or "non-resident" also refers to your tax obligations as an expat in Spain.
A resident is required to pay taxes on income that they obtain from all over the world. A non-resident only needs to pay taxes at a flat rate on any income that they obtain in Spain.
In light of this, it is important to note any interest earned on funds that are held in both resident and non-resident accounts is considered to be income for tax purposes.
Procedures and Formalities
Here are the steps you should take to open a bank account in the country.
Choose Your Bank
With the number of banks available in Spain, it is important to carry out some research to find a bank that works best for you.
As you embark on this process, there are certain factors to keep in mind:
Location
Ideally, you would want to open your Spanish bank account in a branch that is close to where you usually live in Spain.
The bigger banks in the country usually have branches that are strategically located for easy access and overall convenience.
One of the main reasons to take this factor into account is the fact that there are still some services that may require you to be physically present at the bank, especially when you are first setting things up.
Availability of Branches and ATMs
Some banks may not have many branches or ATMs available throughout the country. This is more so for international banks that have a local presence.
As such, when choosing your bank, do ensure that they have ATMs in locations that are convenient for you in case you need to withdraw cash urgently.
Type of Banking Services Provided
If you are looking for banks that provide basic services, then these are widely available.
However, if you are looking for banks that provide investment services, trade financing solutions, or asset management services, then you may want to look for the appropriate bank that provides these services.
If that is indeed the case, then this list of banks in Spain that sets out their specific services may be useful for you.
At a glance, some of the popular investment banks in Spain are:
Banking Fees
Banking fees in Spain are relatively high depending on the type of bank account and bank in question.
As such, these rates are something to look into when deciding which bank to open your account with.
You can find a quick guide on the common banking fees in Spain below.
Compile Your Documents
All banks have their own internal forms and documentation that you need to fill out.
As an expat who is opening a bank account and residing in Spain, you also need to provide the bank with the following supporting documents:
a copy of your passport as proof of your identity
your expat identification number or NIE — this is a document that identifies you as a registered expat and that you have to use for all official purposes
proof of your address in Spain
proof of your employment status, which can include:

your employment contract
a document that shows proof of your business and/or your business income (if employed)
a student card is acceptable (if studying in Spain)
Once all the formalities are complied with, your bank account is opened and activated within one to five business days.
However, in most cases, activation is done almost immediately.
At this point, you can usually activate any online banking services that come with your bank account of choice.
If your bank account comes with a debit card, you'll receive the physical card within two weeks.
Take Note of the Important Details
Additionally, when dealing with the formalities of opening a bank account in Spain, the following points are important.
Opening a Bank Account as a Non-Resident
If you are a non-resident in Spain, then you have to provide a certificate of non-residency. This can be done by going to your nearest police station in Spain.
You have to fill in the relevant forms and pay the current prescribed fee for obtaining the certificate. Do note that the certificate of non-residency can take up to two weeks to be issued.
If you are not in Spain at the time that you want to open a non-resident bank account, then you can apply for the certificate of non-residency in the Spanish Consulate of your home country.
The relevant supporting documents mentioned in Step 2 still need to be provided but with the details of your actual country of residence.
Documents
All supporting documents provided must be in the Spanish language.
If your documents are in another language, then you must get them translated by an official or sworn translator (traductor jurado).
The translated document must have an apostille stamp — a signature or seal that confirms that the translated document is genuine.
Language Barriers
It is possible that the bank branch that you are opening your bank account in may not have any English-speaking personnel.
As such, if you are unable to speak Spanish, it would be good to take a Spanish-speaking friend or a translator with you.
Expat-Friendly Banks in Spain
As an expat, you may be wondering if there are ways to open a bank account in Spain without physically being present at the bank.
In most cases, banks require at least one physical visit for the purposes of identity verification and the completion of the required formalities.
However, some banks allow you to complete the entire process online and without the need for an NIE as a non-resident.
Do note, however, that the remote opening of a bank account in Spain takes longer, and the absence of an NIE may make matters a little more complicated in terms of the supporting documents that may be required.
Each bank has its own internal procedures on this. As such, it is worthwhile to check with the bank of your choice as to their individual formalities and procedures.
Bank Fees in Spain
Unfortunately, banking rates in Spain are not the cheapest when compared to other countries in the European Union.
Some banks may offer fee-free accounts, but this depends on their own policies and the types of bank accounts that they have.
There are various fees to take into account when looking at using banking services in the country.
Annual Fees
These fees are charged by your bank for the management and maintenance of your account.
Annual banking fees can range between EUR15 to EUR20 depending on the type of account and the bank in which your account is based.
Debit Card Fees
When you first get your debit card, you are charged between EUR12 to EUR15.
After that, debit card maintenance charges can go up to more than EUR30. Again, this depends on the bank where your account is held.
That being said, some banks in Spain may offer free debit or credit cards with certain types of accounts.
This is another factor to consider when deciding which bank to open your account with.
Withdrawal Fees
This fee refers to when you withdraw cash from an ATM.
These transactions are usually free. However, if you use ATM cards that are issued in a foreign country to withdraw money from an ATM in Spain, you may incur a charge of about EUR3 or so.
Smaller banks in Spain may also charge a withdrawal fee when withdrawing money from their ATMs.
International Transfer Fees
As an expat in Spain, there will undoubtedly be times where you'll need to make international money transfers.
Most local bank accounts provide these services. However, do note that the fees can be a little hefty.
For example, if you are sending an amount that is equivalent to less than EUR50,0000, then the fees imposed would come up to between EUR3 to EUR15.
Larger amounts may attract higher transfer fees.
Keep in mind that this is in addition to any marked up exchange rates that are applicable.
Types of Accounts Available in Spain
As you are exploring your options of opening a bank account in Spain, it is also good to note that bank accounts in Spain operate for very specific purposes.
The best choice for you depends very much on your circumstances. Some of the most common types of bank accounts are as follows.
Savings Accounts
This is usually where money is kept to gain small amounts of interest.
Current or Checking Accounts
These are everyday accounts that you are likely to use for daily transactions and transfers.
Deposit Accounts
These types of accounts are akin to fixed deposit accounts where the interest earned may be higher than the usual savings accounts.
There is also usually the requirement that you need to keep your money in for a specific amount of time.
Additionally, there may be restrictions as to how and when the money in these types of accounts can be accessed.
Salary Accounts
This type of account is for the sole purpose of receiving your pay, wages, or salary from your employer if you work in Spain.
Banks in Spain
While there are many banks in Spain, there are some banks that stand out.
This is primarily due to their size, popularity, and availability of a range of services that are likely to be suitable for expats in the country.
These can broadly be divided into three categories:
local banks
international banks
virtual or digital banks
Local Banks
Here are some popular local banks in Spain.
Banco Santander
This is Spain's largest bank. It is also the most popular bank in Spain because of the extent of its local and international presence.

To give you an idea, Santander has 3,200 branches in Spain and about 8,800 branches worldwide in countries like Germany, U.K., Portugal, Brazil, and the U.S.
As you can see, this is definitely the bank of choice for most expats, especially those who travel frequently to these regions.
This bank is also extremely user-friendly and offers a range of online services and digital banking.
CaixaBank
This is another popular bank in Spain due to its 5,033 strategically located branches and around 9,335 ATMs.

More importantly, CaixaBank has services that allow you to open your account from anywhere. However, you must be physically present at the bank within three months of signing your contract to verify your identity.
As such, this is a great option if you are planning to move to Spain or spend some time there. All your formalities can be sorted out before you actually arrive in the country.
This bank also has 24/7 telephone assistance in five different languages, including English, French, German, Italian, and Russian.
Perfect for expats!
Banco Sabadell
Banco Sabadell is a relatively smaller bank when compared to the banking giants of Spain.

That being said, it is also a bank that has branches in the U.K. In total, it has 1,614 branches within Spain itself and 454 branches in the U.K.
This bank also provides a wide range of services, including a specific non-resident account that is convenient to open either online or physically at one of their branches.
They also have online banking services that you can access at any time to carry out transactions and transfers whenever you need to.
BBVA Bank
The BBVA group is considered to be the second-largest bank in Spain. It has a presence in 30 countries, especially in various locations in Latin America.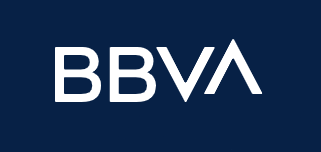 This is a popular bank among expats in Spain because of its ability to open an online account.
Additionally, this online account does not attract any fees and can be opened in under 10 minutes.
This is extremely convenient for expats who want to have a banking presence in the country for any transactions without having to be physically present.
Bankia
Bankia is an exclusively local Spanish bank with 2,300 physical branches and ATMs. They provide a wide range of services, including asset management and real estate services.

This is a great bank to consider if you are an expat who owns property in Spain as it can be your one-stop center to get all your banking matters done.
Additionally, they are currently in the process of merging with CaixaBank, so that leaves you with plenty more options in terms of the range of services that are offered.
International Banks
There are also many international banks in Spain, which is helpful for expats who are moving to Spain.
Having an existing account at any one of these international banks makes it easier to open a bank account in Spain.
Do note that you still need to open a separate account in Spain and are unlikely to be able to merge the accounts.
However, it must be kept in mind that international banks may not have as many branches or ATMs around the country.
This may be one of the biggest disadvantages of opening an account with an international bank.
Some of the popular international banks in Spain follow.
Citibank
In Spain, Citibank specializes in high net-worth individuals and families.

They offer a wide range of services, including investment strategies and wealth advisory services.
Barclays Bank
Barclays Bank has a long-standing presence in Spain and is considered to be a leader among the foreign banks in Spain.

Boasting high-quality customer service as well as retail, private, and wholesale banking services, it is a great option for expats in Spain.
HSBC
This banking giant needs no introduction. It is one of the leading international banks in Spain and provides individual banking services as well as asset and investment management services.

In operation since 1981, HSBC has established a strong presence in the country.
Deutsche Bank
Deutsche Bank is another international bank that has a wide range of services for expats. They have a specific online banking service that also allows you to manage your investment accounts from wherever you are.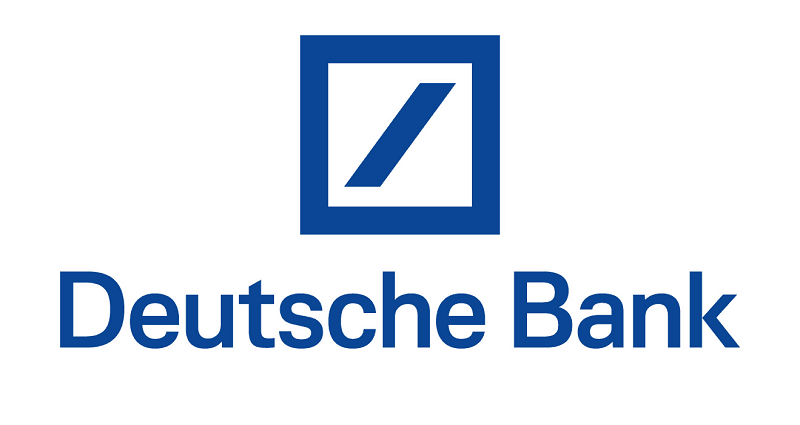 Additionally, they offer multilingual phone banking services in English, Spanish, and German.
Virtual or Digital Banks
If you are reluctant to go through the potential tediousness of opening a physical bank account at any of the banks mentioned above, then digital banks may be your preferred option.
Digital banks have become increasingly popular in Spain over the years for their ease of opening and overall operation.
More importantly, digital banks make international money transfers seamless, with favorable exchange rates compared to those charged by physical banks.
Most digital banks come with physical debit cards as well, allowing you to easily carry out local transactions and make payments no matter where you are.
However, since digital banks do not have many ATM machines, you are likely to pay a fee when withdrawing money.
Customer support can also be a problem since your only option is to contact them online, which can be inconvenient in certain cases.
In addition, digital banks also lack certain features compared to physical banks. For example, you cannot apply for a loan or make investments.
It cannot be denied that the advantages outweigh the limitations when it comes to digital banking in Spain.
However, it is advisable to have a back-up bank in the form of a traditional bank account, just in case.
The following digital banks are recognized in Spain.
N26
N26 offers free online bank accounts. Notably, it has been named as one of the World's Best Banks by Forbes in 2021.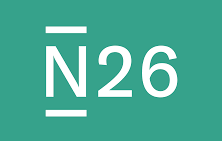 One of the biggest advantages of N26 is that you can do everything on your mobile phone in a single app. From opening your account to making payments and other banking transactions.
Once you open your N26 account in Spain, you get an International Bank Account Number (IBAN). This makes international transactions much easier.
Revolut
This is another one-stop mobile banking app in Spain. Recognized by various international publications such as Forbes and featured in the Wall Street Journal, it is easy to see why this digital bank is a popular option for expats in Spain.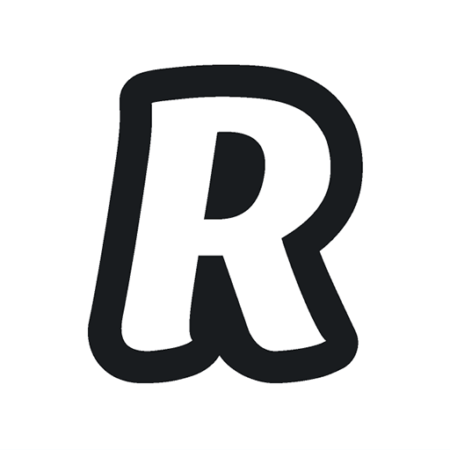 It is supported in over 35 countries and has 15 million customers from all around the world.
Bunq
Bunq is probably one of the easiest bank accounts to open. All you need to do is provide your mobile number and a link to open your account is sent over to you.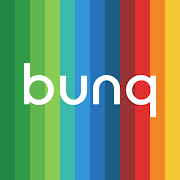 You can open your account in less than five minutes and get started with both local and international banking.
Monese
The good thing about opening an account with Monese is that it is almost an instantaneous process. You are not required to provide proof of address and no extra documentation is required to join.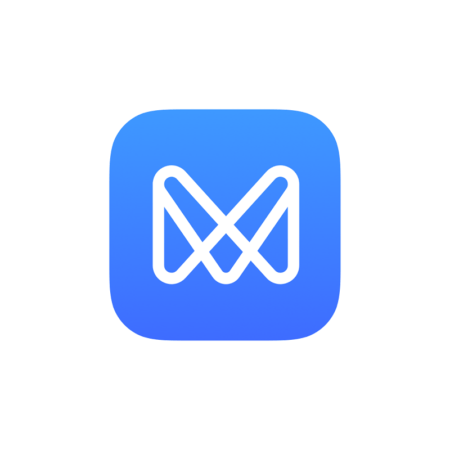 All you need is a photo ID and a selfie that you can take on your phone during the application process.
It is a useful multi-currency account so that you can spend and carry out transactions in whatever currency that is convenient for you at the time.
Additionally, you also get a debit card that you can use anywhere in the world.
imaginBank
This is another fee-free mobile bank in Spain.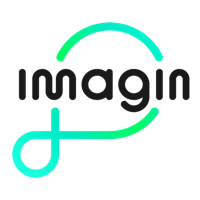 It is a one-stop solution for all your savings, investment, and financing needs, making it one of the most complete digital banks in the country.
Wise
This international multi-currency bank is another bank that does not need an introduction. Wise is an all-encompassing digital bank that specializes in international money transfers.

Known for its competitive exchange rates and extremely low service fees, Wise has become an increasingly popular option for those who are living in Spain.
Once you register for its multi-currency account, you get your own Wise debit card that you can link to Google Pay or Apple Pay.
More importantly, you can open this account no matter where you are located. This means you don't have to be in Spain to start any transactions that you need to get done.
Now, on to You
As you can see, if you are planning on opening a bank account in Spain, you have plenty of options to choose from depending on your banking needs and circumstances.
Most banks are extremely accommodating and friendly to expats in light of Spain being a popular destination in Europe.
It is also apparent that the relevant monetary authorities have tried to make it as easy as possible for expats to open a bank account in Spain, with the formalities and supporting documents being kept to a minimum.
This is definitely a selling point for expats who may not want to live in Spain for the long term or for digital nomads and tourists who may frequent the country and need to carry out transactions while they are there.
Whichever bank you choose to open an account with, whether it is a physical or a digital bank, do ensure that you read all the terms and conditions and fine print before you sign any contract.
It is also important to be mindful of any fees that may be payable along the way.
When dealing with a move to another county, there are so many different formalities to consider. However, opening a bank account in Spain is one of the things you can quickly and easily deal with even before you arrive in the country.
This most certainly gives you some peace of mind that you have a way of making payments and carrying out transactions the moment you arrive in the country.