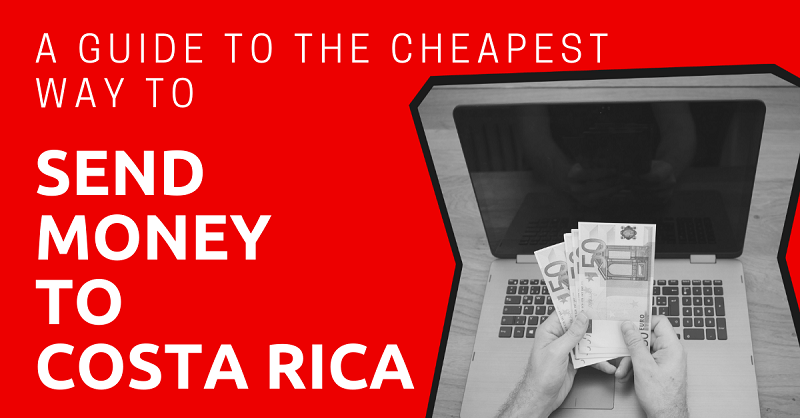 There was a time when sending money to Costa Rica was not easy. Despite forging historically close ties with the United States in the late 19th century, Costa Rica was strictly a barter and cash-only economy for many decades. When Minor Cooper Keith of the United Fruit Company needed to make capital investments for major projects such as railroad construction, he had to settle for shipping suitcases filled with cash from New York aboard steamships that docked in Puerto Limon.
Thankfully, times have changed and things have improved considerably in Costa Rica since about 2005, when central bank officials issued a new set of regulations that injected much-needed flexibility in personal financial services.
Older expats who have lived here for a while probably remember the frustration of having to deal with long lines at Banco Nacional, just to be told that an international wire transfer was delayed, and then having to wait in another long line for currency exchange.
This was back in the days when doing a SWIFT wire transfer was the only game in town, although it is still around. But now you have quite a few other options that are not only cheaper but also a lot more convenient.
In case you just want to find out the cheapest way to send money to Costa Rica, check out Monito. It allows you to compare rates and speeds of many money transfer services within a few clicks.
This article will take approximately 27 minutes to read. Don't have the time right now? No worries. You can email the ad-free version of the article to yourself and read it later!
What to Watch Out for When Sending Money to Costa Rica
The financial aspects you need to consider when sending money to Costa Rica include:
Accessibility
When the money reaches the country, how easy would it be for the recipient to access it?
About half of Costa Rica consists of rural communities; even though many of them have at least one bank branch, called "oficina del banco", and a corresponding ATM, some towns may not have money transmitter offices, while some may be limited by the amount of cash they may have on hand.
With this in mind, coffee farming communities with a strong presence of Nicaraguan harvest workers will have more than one Western Union and TeleDolar office that stays pretty busy; should they run out of cash, they can always schedule delivery by armored truck the same day.
Local bank accounts are not always needed to receive money, but they can make the process easier because having one offers two advantages: real-time transfer and no cash shortages.
But even in situations where recipients don't have a bank account, a branch will handle the receipt of money transfers to local residents and expats who have proper identification and the transaction code.
Currency Exchange
Nowadays, currency exchange has become as significant as transfer fees, and it is bound to continue playing an important role in the future.
During the coronavirus pandemic of 2020, which Costa Rica's Ministry of Public Health handled carefully and capably especially compared to the rest of the Americas, the government was forced to borrow heavily from institutions such as the International Monetary Fund.
These emergency loans were issued at a time when the country had established strict public health measures that impacted the economy. This, in turn, resulted in the national currency, the Costa Rican colón (CRC), losing value against the United States dollar.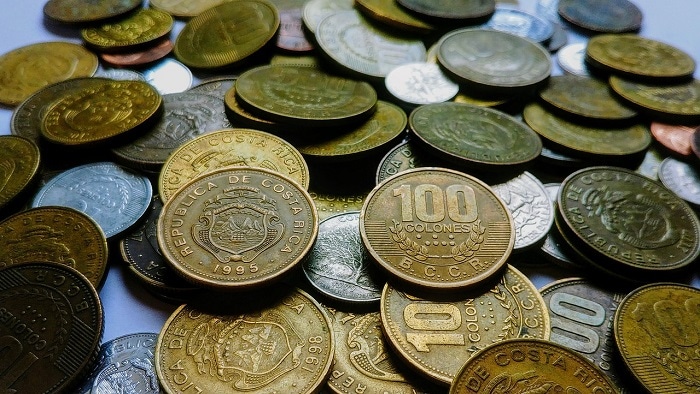 Normally, this would be good news for recipients of international transfers since they can take advantage of a stronger dollar, but some money transmitters are also looking to profit from this macroeconomic situation at the expense of recipients.
Even though it is possible to exchange euros and British pound sterling to colones in Costa Rica, you will generally need to exchange them into USD for international money transfers; even more so when dealing with Australian or Canadian dollars.
With this in mind, you can see the official USD/CRC exchange rate offered by all authorized financial services providers by visiting this page from the central bank, which is updated every 24 hours.
When looking at the page, pay attention to the first column labeled "Tipo de Entidad", and go down to where it says "Casas de Cambio" where you will see TeleDolar, a local money transmitter, and Global Exchange, which operates at the Juan Santamaria International Airport (SJO).
Notice the great difference in exchange rate between the two; this illustrates a situation in which you may need to send money to a friend or relative in Costa Rica.
Let's say your Canadian brother, who is a regular visitor to Costa Rica, has previously overextended his tourist visa. When he flies into SJO, he is stopped at passport control and informed that he must pay a $200 fine in order to enter the country.
There are a couple of options you can wire this amount to your brother directly at the airport so that he can settle the fine and be allowed entry. One option is to send money to the aforementioned Global Exchange, although your brother may get fleeced since the exchange rate alone is around 10% more expensive than a wire transfer.
If your brother has a Scotiabank account, he would be in luck because that bank has an ATM at the airport, and you can see from the central bank currency exchange report above that their rates are competitive.
There is also a BAC San Jose branch inside the airport, but if you send the money via Western Union to this bank, the exchange rate is still expensive although not as expensive as Global Exchange's.
As you can see from the above examples, the exchange rate plays an important role in sending money to Costa Rica especially when you move here. Each financial institution has a different exchange rate and you usually don't realize it unless you compare them with other financial institutions.
These include reputable money transfer services such as Wise, Xendpay, or PayPal.
You can find out more information about each money transfer service later in the article.
Transfer Fees
Hundreds of thousands of foreign workers, particularly from Nicaragua, send money home on a regular basis.
In addition, a few thousand Ticos working abroad, particularly in the United States, send money here. Costa Rica's status as a remittance nation bodes well for those who wish to send money down here because money transmitters compete for business, and this translates into low transfer fees.
You could expect to pay $9 to $40 per transaction, depending on the money transfer method you choose.
You might not need to pay a transfer fee when transferring via PayPal to a person who already has a PayPal account in Costa Rica, a PayPal debit card, and uses Banco Nacional ATMs for withdrawals.
However, a zero transfer fee doesn't always mean it's the cheapest method of sending money to Costa Rica since you still have to keep the exchange rate in mind.
There are also other fees that you might not be aware of such as the withdrawal fee.
Transfer Speeds
With modern money transfer services delivering cash in just minutes, there's no need for you to transfer cash the traditional way such as via a bank wire transfer or mailing a check.
In fact, you should completely exclude checks when sending money to Costa Rica; checks have not been used down here for personal banking in more than two decades.
The average international transfer speed is 3-5 days. On the other hand, transferring via Western Union may only take a few minutes, but the rate is also much more expensive than other options.
We will also recommend other options to access cash quickly even during bank holidays, which Costa Rica has plenty of.
Transfer Options
Many people incorrectly believe that Costa Rica is falling behind in terms of personal finance due to the perception that it is a developing nation where agriculture and tourism are the main contributors to its gross domestic product (GDP).
But personal banking in Costa Rica is not only fairly advanced, but also more flexible and less restrictive when compared to the United States. This presents certain advantages when sending money from abroad.
It would be impossible to mention every single money transfer option available to send money to Costa Rica. But we will discuss a few that some people will recognize as the most convenient. We will also explain why some obvious transfer options are not as desirable.
Depending on the currency exchange rate, transfer fees, and withdrawal fees at ATMs in Costa Rica, sending $1,000 could be free or cost more than $100 by the time the receiver gets the cash.
Monito is a great tool you can use to find out the cheapest transfer option. It calculates both transfer fee and exchange rate in real-time and it allows you to see which provider gives you the best rate, i.e., the most amount of money.
Remitly
With Remitly, you can send money from 17 countries and receive money in 100 countries – and Costa Rica is one of them.

If you send up to USD$49.99 to Costa Rica through Remitly, you could pay the following fees depending on the speed you opt for:
Express fee of USD$5.99 (minutes)
Economy fee of USD$2.99 (three to five business days)
However, the fee increases with the amount of money you send. For instance, if you transfer USD$9,000 into Costa Rica using Remitly, you would pay the following fees:
Express fee of USD$99.99 (minutes)
Economy fee of USD$9.99 (three to five business days)
Keep in mind that banks in Costa Rica could charge a fee ranging from USD$9 to USD$40, depending on how much you transfer.
Also, be aware of Remitly's hidden charges, as the online money service provider takes a percentage of the exchange rate as a fee.
If you send USD to Costa Rica, for example, they will charge a fee equal to 0.75 percent of your transfer.
Xendpay
Xendpay is a relatively new player in the world of remittances and money transfers. It has been getting a lot of attention among expats who have bank accounts in Costa Rica.
This British financial services company has offices in France and Spain, but it spans the world in terms of coverage. Senders need to open a Xendpay account linked to a funding source, typically a local bank account.

Once proof of identification and some basic Know Your Customer information are collected, the Xendpay account is ready for international money transfers. The recipient or payee does not need to have a corresponding Xendpay account; all that is needed is the SWIFT code and IBAN of the Costa Rica account.
Xendpay is faster than international wire transfers; funds are available in about 2-3 days. Transfer fees are very reasonable because they are based on currency exchange rates, which range between 0.25% for USD and 0.5% for euros.
You also have a choice to waive fees for the first couple of transfers, and there is an option to schedule future transfers with a currency exchange hedge, which is ideal for individuals who send remittances a couple of times a month.
Wise
Similar to Xendpay, Wise is an emerging player in the international money transfer space, and it also presents an advantage with regard to currency exchange.
As we previously mentioned, there are money transfer methods that will leave receivers shortchanged in Costa Rica, but Wise is not one of them. In fact, using this money transfer method will actually result in more CRC cash for recipients.

Wise stands out because of its highly transparent fee schedules; what you see will always be what you get. But there's more to like.
Let's say you want to send $1,000 to a relative in Costa Rica. With a Wise account, all you need to do is provide the recipient's information, which should include IBAN, SWIFT, and individual data such as full name and cédula or DIMEX number, if available. You would lock in the exchange rate at the time of transfer, and the transfer fee of $21.73 would be deducted from the funds.
This means that your relative in Costa Rica would get CRC 582,320, guaranteed for the two days it will take for the funds to arrive.
International Bank Transfers
When the Society for Worldwide Interbank Financial Telecommunication (SWIFT) protocol was established in the mid-1970s, bank account holders from around the world were excited at the prospect of being able to receive money right into their personal accounts from abroad.
In general, the sender needs to have enough funds in the account to cover the amount to be wired plus the bank's SWIFT fee.
It usually takes 3-5 business days for international bank transfers. And you might need to pay the transfer fee for both the sending bank and the receiving bank.
Let's say a Barclays customer in London wants to send £1,000 to Costa Rica. If the receiving bank is also Barclays Bank, the sender will have to pay £25 as a wire transfer fee. The receiver will pay £12.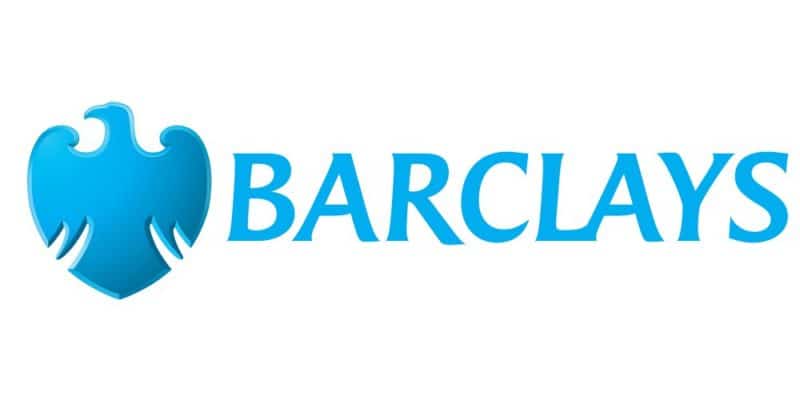 If a sender has a Personal or Premier Barclays, doing on online transfer will waive the £25 fee. Note that the transfer fee is subject to change overtime.
After fee payment, and according to the BAC exchange rate, the receiver will get about CRC 778,500, and the waiting time will be between 3-5 days.
The advantage here is that since the money will be in the BAC account, it can be withdrawn at a branch, from an ATM, or used to settle payments directly from the app or online banking web platform.
Western Union
With its 3-5 business day wait times, the SWIFT protocol is certainly not so swift in the present day. Western Union global money transfers are significantly faster than SWIFT, and they do not require bank accounts.
Let's say a man in Iowa wants to send $4,000 to her daughter in Jaco Beach; the Western Union website or mobile app will charge $17, but the exchange rate would be as low as CRC 521, which at a local bank could be as high as CRC 582.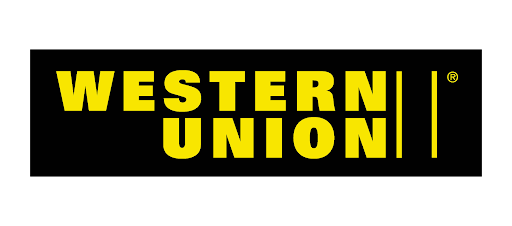 Going to a WU location in Des Moines, which could be a Walgreens drugstore, will increase the fee to $20, but his daughter would get CRC 572 per $1. However, this does not mean each WU location has different currency exchange rates.
With WU, it boils down to paying higher fees for physical transfers but getting better exchange rates. The sender will save a few dollars by going either the online or WU mobile app route, but the receiver is bound to get less because of the lower exchange rate.
Aside from the disadvantage with currency exchange, WU receivers in Costa Rica are known to run into issues claiming funds at local WU agents. These are mainly issues with presenting proof of identification even if they have the Money Transfer Control Number.
In some cases, a call to WU compliance may be required by both parties. If the local transfer agent is a major bank such as Banco Nacional, and the receiver has an account, this may not be an issue. In fact, for the $4,000 amount, it is better to go to the bank since a local WU agent may need to call in an armored truck to deliver cash.
If everything goes well, money can be in Costa Rica in just a few minutes.
PayPal
There are several ways to send money to Costa Rica via PayPal; the easiest would be to send money to someone who has already established a PayPal Business or PayPal Cash account in the U.S., Canada, Australia, the UK, or even Costa Rica.
PayPal has become a very flexible option to transfer funds around the world, but only when both sender and receiver have PayPal accounts and a means to access cash.
Let's look at the easiest PayPal scenario in which a recipient in Costa Rica has a PayPal Business Debit or Cash MasterCard.

The sender abroad simply needs to fund his or her PayPal account, enter the receiver's email account, and the money would be available in minutes and with zero fees involved.
However, the receiver needs to pay a fee of around 3% to 5% per transaction.
The receiver will get a notification, which would be his or her cue to go to the nearest ATM to withdraw funds in either USD or CRC. Paypal charges $2.5 per withdrawal.
You also need to pay banks the withdrawal fee. For example, the ATMs of the "Big Three" public banks in Costa Rica: Banco Nacional, Banco de Costa Rica, and Banco Popular charges about $1 for an international ATM withdrawal, whereas a private bank such as Davivienda will easily charge about $6.
In fact, Banco Nacional will rarely charge for PayPal ATM withdrawals.
If the receiver does not have PayPal, you will be redirected to Xoom, a money transmitter partner, and you will be able to choose between Costa Rica bank accounts or a local agent, which will likely be a bank. However, you will now pay a minimum of $5 for the transfer, and the amount you can send will also be limited. Moreover, the currency exchange rate will not be advantageous to the receiver.
In other words, currency exchange rates across all the PayPal money transfer methods will not be as enticing as Wise or Xendpay.
If the receiver has a Costa Rica-based PayPal account, he or she can link to a local bank account and wait about three days for the funds to transfer over at a 3.5% fee plus a 625 CRC fee for withdrawal.
If you need to access the PayPal funds faster, check with local partners Kipo and Wink, but you may end up having to pay a little more.
To summarize, it's convenient to send money via PayPal. It's also free for the senders. On the other hand, there are a lot of fees involved for the receivers.
In addition, Paypal also has an expensive exchange rate.
TeleDolar – MoneyGram
In Costa Rica, you will probably notice that TeleDolar shops look sharper than their Western Union counterparts. They also happen to be cheaper and generally better at receiving money.
Some Nicaraguan workers in Costa Rica get emergency cash sent by relatives and friends in the U.S., and they usually pick up funds at TeleDolar but with money sent via MoneyGram.
MoneyGram fees are always lower than Western Union but more expensive than Wise and Xendpay.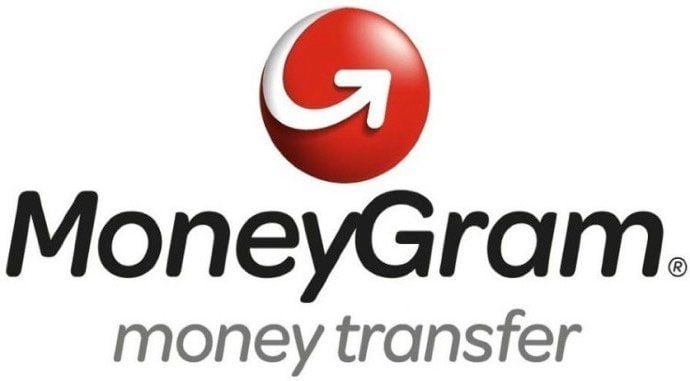 For this option, you don't need to have a bank account in Costa Rica. But if you are sending more than $2,000 and don't want to wait for the armored truck to reach TeleDolar, you can receive the funds at Banco de Costa Rica.
Keep in mind that TeleDolar is a "casa de cambio" that offers competitive currency exchange rates, so you do not have to worry about receivers getting fleeced.
Money usually arrives within minutes, but you may have to wait a half hour at the TeleDolar shop if they are too busy helping Nicaraguan workers send money home.
Cryptocurrency Wallets
In theory, digital currency tokens should be the easiest to move from one country to another because they have no physical borders to cross.
Let's say a woman in Frankfurt wants to send one Bitcoin to her son in Cartago; if they both have Bitcoin wallets, all she has to do is enter her son's wallet address, and the transfer would be instant and completely devoid of fees.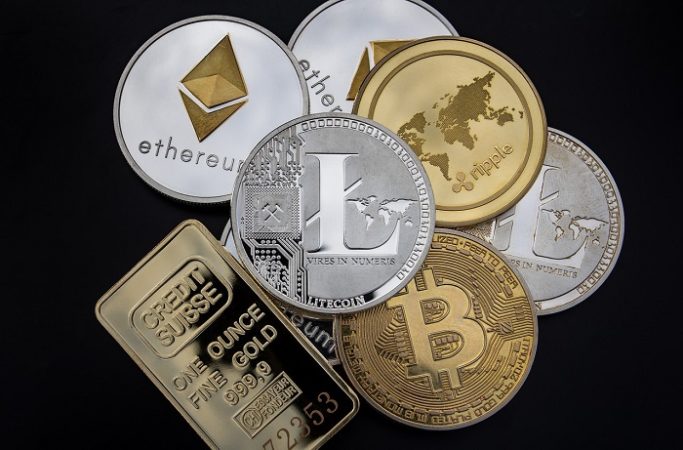 The problem with cryptocurrency transfers in Costa Rica is that this is not a digital currency country. In the example above, if the receiver in Cartago simply needs to make online payments to entities that accept Bitcoin, then the transfer would make a lot of sense.
As for exchanging the BTC token to CRC, good luck. You would have to go through a cryptocurrency exchange platform such as Coinbase, put the token on the market, cash out of the position, wait for the funds to be moved from the portfolio to the personal cash account, and then figure out a way to move the funds to a debit card or bank account.
Transfer and cryptocurrency exchange fees will certainly be charged, and the process could take a few days. There are only two Bitcoin ATMs in the country, and they have restrictive hours of operations with fees up to 5%.
Which is the Best Method to Send Money to Costa Rica?
We could say that the best money transfer method is the one that involves less friction and the least amount of fees, but reality gets in the way of recommending cryptocurrency transfers.
The same goes for PayPal money transfers because we know that not all receivers will have a PayPal Business Debit or Cash MasterCard in Costa Rica.
In scenarios where receivers have bank accounts in Costa Rica, Xendpay is the best option for senders because they get to waive transfer fees for the first couple of transactions.
In scenarios where currency exchange rates favor receivers, Wise is a better way to go because it is a bit faster and receivers are bound to benefit from higher exchange rates.
What's the best option when neither senders nor receivers have bank accounts? In this case, we could argue that Western Union is a sensible solution, but the fees tend to be higher, and receivers may take a bit of a bath with regard to currency exchange rates when the money arrives in Costa Rica.
Western Union is fast, but it can be a hassle when both parties are subject to additional ID verification, which involves international phone calls.
MoneyGram to TeleDolar in Costa Rica is a better option when neither sender nor receiver have bank accounts, but the waiting times may be a bit longer than Western Union. If the receiver wants decent currency exchange rates and can afford to wait for an hour or so, MoneyGram is a good idea.
One more thing about Xendpay and Wise: These two companies have been improving and diversifying their services lately, which means that they have more features to offer such as debit cards, multi-currency accounts, and scheduled remittance.
Wise, for example, offers its own debit card with up to $200 in free withdrawals per month. If the receiver in Costa Rica can get one of these cards, the waiting time would be reduced considerably.
Country-Specific Recommendations
Below are our recommendations when it comes to sending money from the United States, Canada, United Kingdom, and Australia to Costa Rica.
In general, you should start with Monito so you can compare different transfer speeds and transfer fees for different transfer options. You usually get a good deal there.
In certain cases, sending via international bank transfer can be slightly cheaper when you're sending a large amount (i.e., over $10,000).
United States
If the sender abroad happens to have a Costa Rica bank account, an instant money transfer can be done for free as long as it is intra-bank. For instance, when transferring between two Banco Nacional accounts, the sender would need to have the hardware or smartphone token to access the personal banking website.
It is always a good idea to call the bank before doing the transfer to remind them that you will be accessing the account from out of the country; otherwise you may trigger a security system.
Sending funds to another bank in Costa Rica is a similar process, but it will go through the Sistema Interbancario de Pagos Electrónicos (SINPE), and it will cost about a dollar. SINPE can take up to 24 hours depending on the time of day you make the transfer.
When sending money from the United States, there are a couple of things to keep in mind.
First of all, money transfers over $10,000 will need to be reported to the Internal Revenue Service by means of Form 8300. Anything over $3,000 may also be flagged as being suspicious, and this could entail extra paperwork and even delays.
Canada
If money is being sent from Canada to Costa Rica, it will certainly help if the receiver has a local account with Scotiabank. When this is the receiving bank, funds are usually available faster, and the currency exchange rate is favorable. Wiring from Scotiabank in Canada to Scotiabank in Costa Rica will also have lower transfer fees.
United Kingdom
When sending money from the United Kingdom, Xendpay and Wise are the best choices because they are both British companies interested in getting as many local clients as possible. With Wise, you will always get the best GBP to CRC exchange rate.
Australia
With regard to Australia, you will not be able to directly transfer Australian dollars to Costa Rica; the money transmitter will conduct a currency exchange to USD before the money reaches the bank or transfer agent.
Proposed legislation and rules in Australia may soon result in a situation similar to the U.S., meaning that wire transfers over AUD $10,000 will be scrutinized and may require presenting additional identification and signing disclosure forms. The Parliament is expected to decide on this issue before the end of 2020.
Now, on to You
Thanks to modern technology, it's much easier to send money to Costa Rica from around the world. A lot of international transfers can be done within a few days or even minutes.
There are also websites that can tell you which financial institutes offer the best rates. You can know exactly how much money you will receive and how long it takes.
If you have any questions or want to share your experience sending money to Costa Rica, please feel free to leave a comment in the section below.