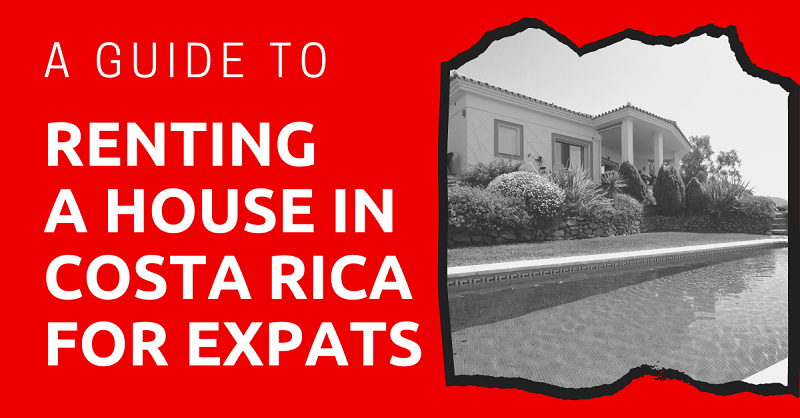 In Costa Rica, there are many different types of properties that you can rent. The most expensive ones can be found in affluent areas like Rohrmoser and Santa Ana, while cheaper ones can be found in cities like San José and Pavas, as well as in countryside towns in Puriscal and Piedades de Santa Ana, to name a few.
You can choose from a variety of options, whether you prefer a townhouse in a secure gated community or a cozy home in a beach town.
In this article, I'll tell you everything you need to know about choosing a house to rent in Costa Rica.
This article will take approximately 20 minutes to read. Don't have the time right now? No worries. You can email the ad-free version of the article to yourself and read it later!
Finding a Location in Costa Rica
Choosing a location to live in Costa Rica depends on what you want in a neighborhood. If you want beautiful surroundings, there are plenty of choices regardless of city or province.
Escazú is one of the top areas for expats to live. It is an upscale suburb that's not too far from the capital city of San José. In this area, you can find houses for rent right on top of the mountain or in the central part of town. But if you want something closer to shops and other businesses, San Pedro and Los Yoses are ideal areas to rent a house.
If you want a quiet place to live, you'd do well renting a property near the beaches. Puerto Viejo is one of the best places to live in Costa Rica's Caribbean coast.
On the other side of the North Pacific, Guanacaste enjoys warm weathers year round. Flamingo Beach is where the wealthy locals and foreigners choose to live and/or spend a holiday.
Into surfing? One of your best bets is Tamarindo. If it's an idyllic fishing town you seek, consider Playas del Coco. No matter your preference, there's an area in Costa Rica that will meet your needs.
If you have a sizeable monthly rent budget of around $1,000-2,000, I highly recommend looking at properties in Rohrmoser, a very safe and beautiful area to live in. That said, you can find similarly fine options in residential areas in Santa Ana, Moravia, or central San José. 
Rental Properties
You can find many different types of houses in Costa Rica.
There are stand-alone houses, townhouses, houses inside a gated community, and villas.
A townhouse or a standalone house in a rural area are the cheapest options you can find, but these come with few facilities and little security. On the other hand, a house within a gated community, which costs more, comes with more facilities and has better security.
If you want a luxurious residence, renting a villa is a good option, and they are available mainly in beach cities.
Note that I use the term "house" as a catch-all term to refer to all types of housing or accommodation. It's also common for people in Costa Rica to use the term "house" when referring to a big condominium unit with 2–3 bedrooms and a central living area.
Beach House
Beach houses are a popular option for tourists who want to rent a house located right in front of a beach usually for a few days. A beach house can be a simple coastal-style home or a luxurious villa and can be found either very near the beach or right in front of it.
These are located in cities like Tambor, Hermosa Beach, and Cóbano, to name a few. Costa Rica has a lot of beaches, so you will be spoilt for choice.
Beach houses, particularly those in tourist locations, are not governed by the same rules as houses in large cities.
One major difference is that houses for rent don't come with taxes. By contrast, renting beach houses, especially those in tourist areas, are not only taxable but they also require a special permission from local authorities to be rented out. Note, however, that this is not something you should have to worry about; it's the property owner who has to deal with all this. So unless you want to buy a house and have it rented, you shouldn't worry about renting a beach house.
Rental prices vary depending on the length of stay, number of rooms and/or bathrooms, and the general condition of the property. Usually, people rent on a per-night basis.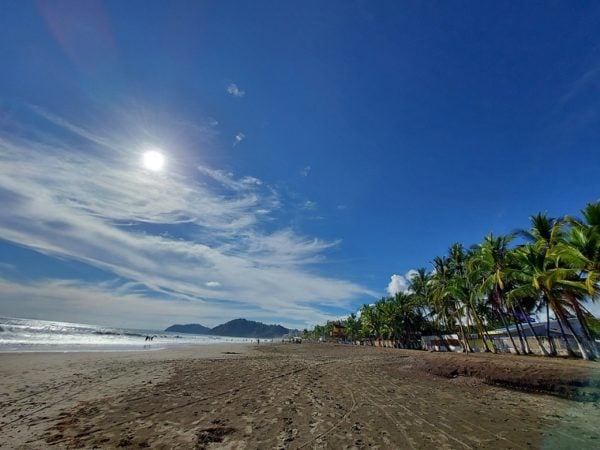 For example, a two-bedroom house that can accommodate five people can cost around $225 per night. That seems high, but remember that this is a house big enough to accommodate five. These types of beach houses are usually rented by holiday-goers who just want to spend a couple of days by the beach. For those who want to live by the beach for a much longer period, renting the same two-bedroom house can cost as much as $3,000 per month.
Renting a smaller beach house cost less at around $500. But these are usually much smaller, with only one bedroom, and are more difficult to find.
Medium-sized beach houses that are fully furnished can cost around $2,000 per month. But you can try to negotiate with the property owner. You can even ask them to remove something from the house (a piece of furniture or equipment) to reduce the price.
Furnished or Unfurnished?
Some houses are furnished, while others are not. The amount of furnishings affects rental price.
An unfurnished house in Costa Rica is basically an empty house without a single piece of furniture. What's good about unfurnished houses is that their monthly rental price is much cheaper than furnished houses by at least $100–$200. Plus, you get to choose the furniture that go into your home and as such, you won't have to worry about their quality. 
Therefore, an unfurnished house is a good option for those planning to rent for a very long term.
On the other hand, furnished houses are more expensive as they come with all the furniture you need. It's a great option for those who don't want the hassle of having to find furniture themselves, and is thus recommended for short-term renters and retirees. And, if you rent a furnished house, you won't need to ship a lot of items from your home country.
If you rent a villa house or a house inside a gated community, chances are that it's going to be fully furnished.
Fully furnished houses tend to be quite expensive, so another slightly cheaper option to consider is a semi-furnished houses, which are equipped with just a few essential things like a refrigerator, microwave, sofa, and other basic items.
Requirements
Landlords and homeowners set their own rules. And don't be shocked when you get rejected as a tenant. Some owners simply don't rent out to foreigners. Try not to take it personally and just look for other options. On the contrary, there are property owners who are more than pleased to rent out their house to an expat.
Note that it's common for some landlords to ask for an income certification. If you work for a local company, you might be asked to present an employment certificate too. Some of these documents must be issued by a local authorized public accountant, which you can hire.
Submitting these documents is about the most complicated part of renting. However, some property owners won't ask for those those and may be more flexible (read: lenient) when it comes to requirements.
You are also likely to be asked how many people will live with you in the house. Depending on the size of the house, some landlords will tell you how many people they'll allow to live in the house.
For example, two-bedroom houses might be inhabited by no more than four persons, while the ones with three or more bedrooms can be allowed to accommodate 5–6. In any case, it's best to inquire if there is such a requirement.
You can usually find these requirements under the rental property listing.
Finding Homes for Rent
Before signing a contract and before paying your first month's rent, don't forget to ask questions about anything that's unclear to you.
If you'd rather not do this, you can get a real estate agent to obtain all the information you need and ask all the questions you may have. You'll be paying them a fee which should be included in the negotiated rental price and cover any additional service you may require.
Encuentra24 and Facebook expat groups are currently the most popular places to find houses and apartments for rent in Costa Rica. Facebook Marketplace has also become more popular nowadays for this purpose.
VRBO is another good website to look for properties.
If you're renting a house for a short-term stay, Airbnb is still one of the most ideal places to look as it's so easy to use.
Another great way to find a good deal on finding a rental property in Costa Rica is to use your connections. You're likely to strike a great deal if you take this route — maybe even more so than just searching online. In this country, having connections helps.
If you have local friends, ask them for referrals.
If you value convenience and don't want to do the legwork, you can hire a real estate agent. You won't need to pay them since they earn commissions from a successful transaction or agreement.
You can find them on Facebook expat groups and Facebook Marketplace. In fact, you can find all of the services you may need in these platforms. 
But do take precaution when choosing a real estate agent to work with or you might end up hiring one who is dishonest and/or not credible.
Prices
As I've noted earlier, renting a high-end house can cost around $1,000 or more. Note that the farther from the big cities a house is, the cheaper the rental price is.
For example, a big unfurnished house in Santa Ana at a nice location can cost around $800 a month. This price is relatively affordable because of the low cost of living in Costa Rica. 
In places like Rhormoser, rental prices start at $1,000, but some houses in certain neighborhoods within that area are a little cheaper and can cost only around $500 per month. 
In June 2022, the Costa Rican government approved a price increase for all rentals in Costa Rica, which means rental prices have increased by at least 10.5% since then.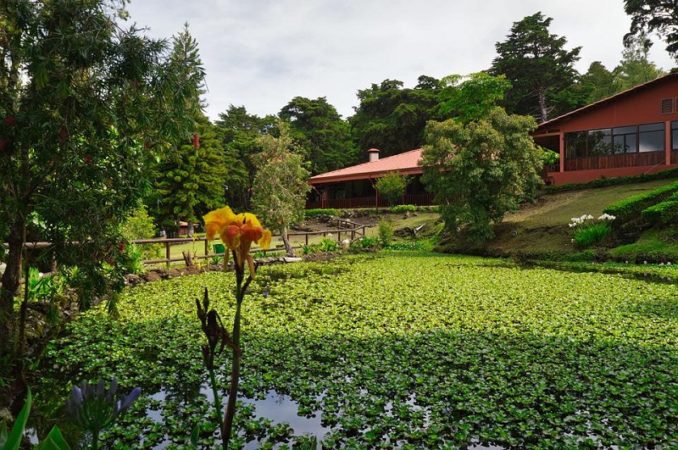 Also, Costa Rican laws allow landlords to raise prices by 10% at any given year, concurrent with the year's inflation rates.
If the inflation rate is below 10%, landlords are allowed to charge no more than 4% per year. If the inflation rate goes up to 10%, the Ministry of Finance will dictate how much can be raised per year. 
At any rate, the contract will indicate how much money you'll be charged every year. If the contract doesn't state that, you can assume that there will be no price increase, at least within the contract period.
Contract Duration
According to Costa Rican law, you can rent a place for as long as three years, but many owners might offer a one-year contract if you ask.
In Costa Rica, long-term contracts are more common, but short-term rents are also offered as an option. 
That said, local laws mandate rental agreements to be at least three years long. Despite this, many locals are willing to get around that rule and rent out their properties for only a year, or even six months.
Short-term rent agreements are targeted toward tourists. So for those who want to spend only a week at a beach-side rental, there are plenty of options for you.
Rights and Obligations
The contract might be the last thing you need to take care of before moving to your new place. Make sure to look into the price, rental period, payment dates, and renter and owner obligations. 
Contracts are usually in Spanish, but you can ask for an English version if you don't speak the language. This doesn't require hiring a lawyer.
If you agree to pay the bills on your own, do your best to pay on time because failure to do so can be the reason your contract gets canceled.
It goes without saying that you should pay your rent on time. If, for some reason, you can't, late fees and other sanctions will not be imposed until after the rent is five days late. After that period, you'll be charged a 5% late fee for the month.
If you refuse to pay, the landlord can have you evicted under a judge's order.
A landlord can have you evicted for violating the contract, including, but not limited to, these causes: delayed payments, property damage, or conflict with another neighbor.
On the other hand, if you pay your dues on time but, for some reason, the landlord wants to terminate your contract and kick you out, know that this is illegal and that you can take the case to a civil court. 
The judge will ask for proof, so make sure you have messages, payment receipts, and anything else that can be helpful in case you get unfair treatment. 
Some rental agreements will be carried out through an oral contract. This is a good option if you don't want to do plenty of paperwork and go through many processes for a mere 3- or 6-month rental agreement.
The problem with this arrangement is that you won't have any written document in case you get involved in a dispute. Also, filing a complaint to a judge will be very difficult. Before you go through all that, try to reach out to the owner to resolve any issues.
Deposit
This is one of the trickier parts of renting in Costa Rica. Landlords will ask for 100% of the cost of the rent and refer to it as a deposit.
That means that if your monthly payment is $1,000 dollars, you'll have to pay the same amount in advance for deposit. According to the law, the landlord will use this as a warranty to cover expenses for damage on the property, delayed bills, etc., in case you're unable to pay them.
The law also says that the deposit should be returned if everything is in order after you leave. The main problem here is that it is unclear when the money should be returned.
Some landlords take up to a month, or longer, to give it back, while others don't return it at all. If the latter happens, you can take steps, including filing a formal complaint with a judge, to make the landlord give your money back in about a month. Make sure you have proof that everything was fine after you left the house.
Some people ask the landlord to use the deposit as the last month's rent. This has to be agreed upon between the parties.
How to Pay Your Rent
There are many ways to pay your rent in Costa Rica. Some landlords will ask for it to be deposited in a bank account — you can transfer funds from your bank app or go to a local bank and deposit the money to be transferred.
Another way is by paying in cash, and it is not rare for a landlord to ask for this option.
The third one is via SINPE or the National System of Electronic Payments. This is a local system that allows you to send money to someone via an SMS using a number/account that's linked to your local bank account.
Landlords will not ask, or at least should not ask, for payment to be made with credit or debit cards because that will require them to pay additional taxes.
Additional Fees
There's one other fee that you need to be aware of when renting a house located in a gated community: a homeowners association fee. 
The fee amount depends on the place, but it's usually around $200 per month. This covers gardening, waste management, and other services.
Some landlords include this fee on the rental price, but others ask tenants to pay for it separately. So clarify with the owner how they want to go about paying it.
Dealing with Legal Issues
When it comes to resolving legal disputes, expats have as much rights as locals. The same applies in terms of meeting obligations.
Nobody's allowed to rent out a house without electricity or water services. If someone offers a property without these services, don't accept it and keep searching.
For example, if your own electrical appliances or other similar belongings get damaged on the property due to faulty electrical wiring (i.e., caused by something that was beyond your control), you can ask for compensation for damages and losses.
You can also ask to reduce the rental price if the property has a serious damage that the landlord doesn't want to solve. This can be a thin wall, water leak, damaged roof, and the like.
Landlords are not allowed to cut water or electricity services to make a tenant leave the property. There are rare occasions when a landlord will try to make a tenant leave the property immediately after they're given notice that the tenant will be leaving in a month's time.
This is illegal, and if this happens to you, file a formal complaint at the local court. The judge may order that you be compensated for your troubles.
In case you ask to fix something at the house, your rent shouldn't have to increase because of the repairs. Unit owners can't ask for more money if something in their property needs to be repaired. It's their obligation to get these fixed, which should be paid for using the rent payments.
On the other hand, if you damage any part of the house, you must shoulder the costs to repair it. If you break an appliance, you must pay for it or replace it.
Owners should be notified of any serious damage to the property. If they're unable to solve the problem after 10 days, what you can do is tell them that you'll use the money for next month's rent to solve the problem yourself and take the amount off the total rent.
Landlords can opt to inspect their property once a month, but they must ask for permission at least 24 hours before they do so.
Trouble Solutions
The local court is the place to resolve any dispute that can't be resolved even after several discussions between landlord and tenant.
Landlords can take the same approach. For instance, if you violate any provision in the contract and get asked to leave and you refuse, they may take the case to the court where they can formally request for your eviction.
I recommend trying to solve any issue by talking to the owner about it first. If that doesn't work, contact a lawyer or go to court. 
Renting vs Buying
If you're planning to retire in Costa Rica, you might ask yourself if renting is a good option. The answer is no.
If you plan to spend the rest of your life in Costa Rica, buying your own house might prove to be a much better option. For one, it could save you a lot of hassles. Houses that have been rented out over many years and without proper maintenance can have many issues.
Buying a pre-owned house allows you to make repairs according to your budget. At the same time, you know that you are paying for something that will be yours for the rest of your life. 
Note, however, that owning a house means you have to pay taxes every month, and not doing so comes with fines and/or trouble with the local authorities. And if you buy a house and decide not to live there, all maintenance costs and services will still have to be paid, which entails additional expenses.
According to local lawyers, anyone who wants to buy a house in Costa Rica should investigate the property before taking any step. This means looking into any legal issues, registration, and cadastral aspects. In addition to knowing general information about a property, learn about public services, municipal aspects, permits, and even the real estate developer associated with the property you are interested in.
Lawyers say that you have to be sure that the property is free from liens and encumbrances. 
If everything is a-ok, you can find a public notary that can help you with the entire process, but note that you have to pay for their honoraries accordingly. 
On the other hand, if you are spending only a couple of years and intend to leave after some time, just rent a house. 
Now, on to You
We hope that this article answers everything you need to know when it comes to renting a house in Costa Rica as an expat. There are a lot of options available to you, from a standalone house to a villa. 
It's ultimately up to you to decide what type of house you want to rent and where. The main challenge can be finding the right property, and merely looking at available properties on Facebook might not be the best solution.
If you want professional help, you can contact a real estate agent to find a suitable place for you.